Let's catch up!
I've been home all week, stitching away with just a few interruptions… but before that I did venture out and about.
I drove up to Rockford and stayed the night with Julia and family so as to be in a good place for a morning visit to the members of the Scrapbag Quilt Guild in Summerset Lake. It was a lovely day to be driving in the country and they weren't too difficult to track down in the Lodge overlooking the lake.
We started with some business and then Show and Tell.
First up a flag quilt, almost ready for this week's holiday.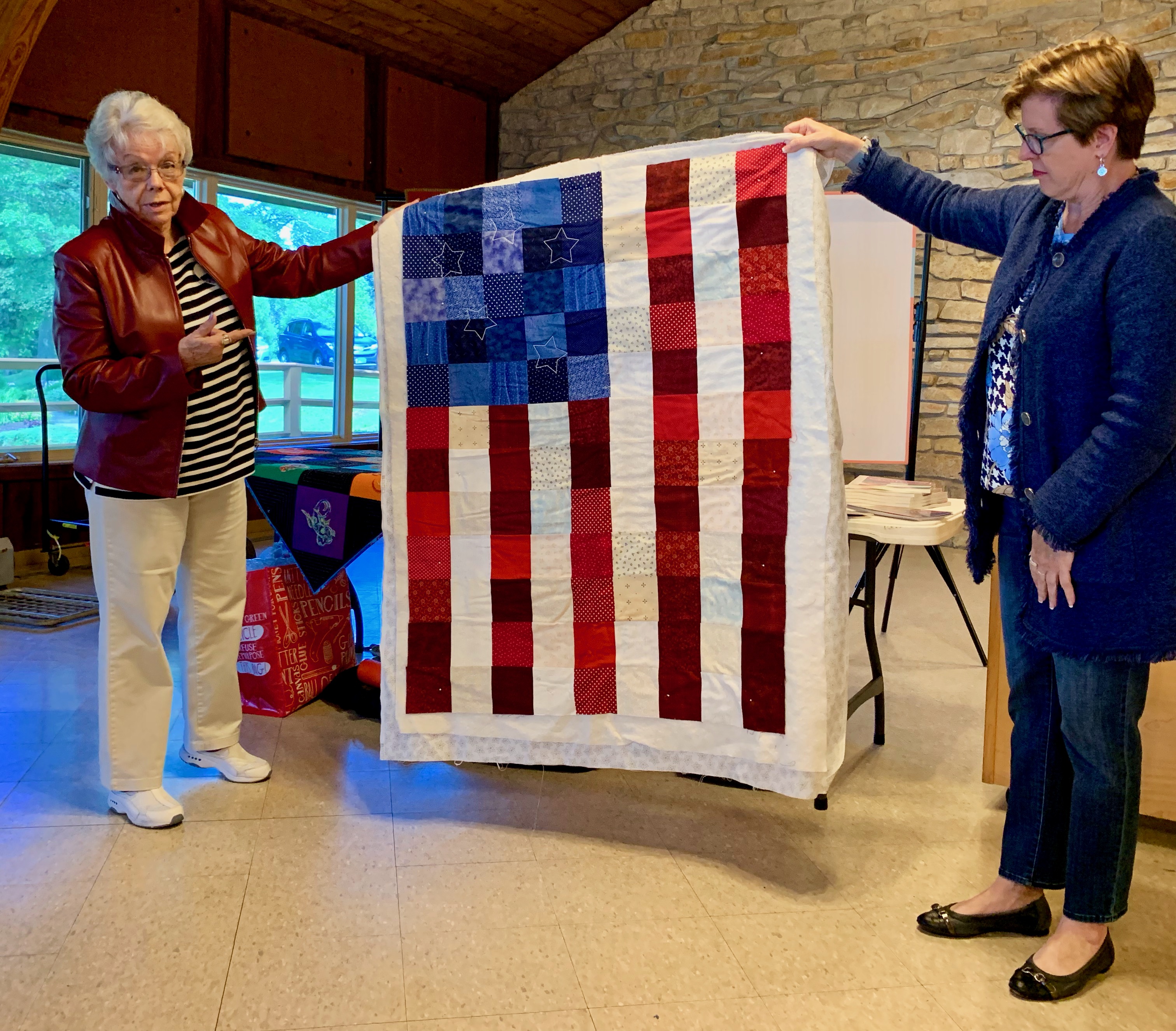 Piped circles with lots of fun quilting designs.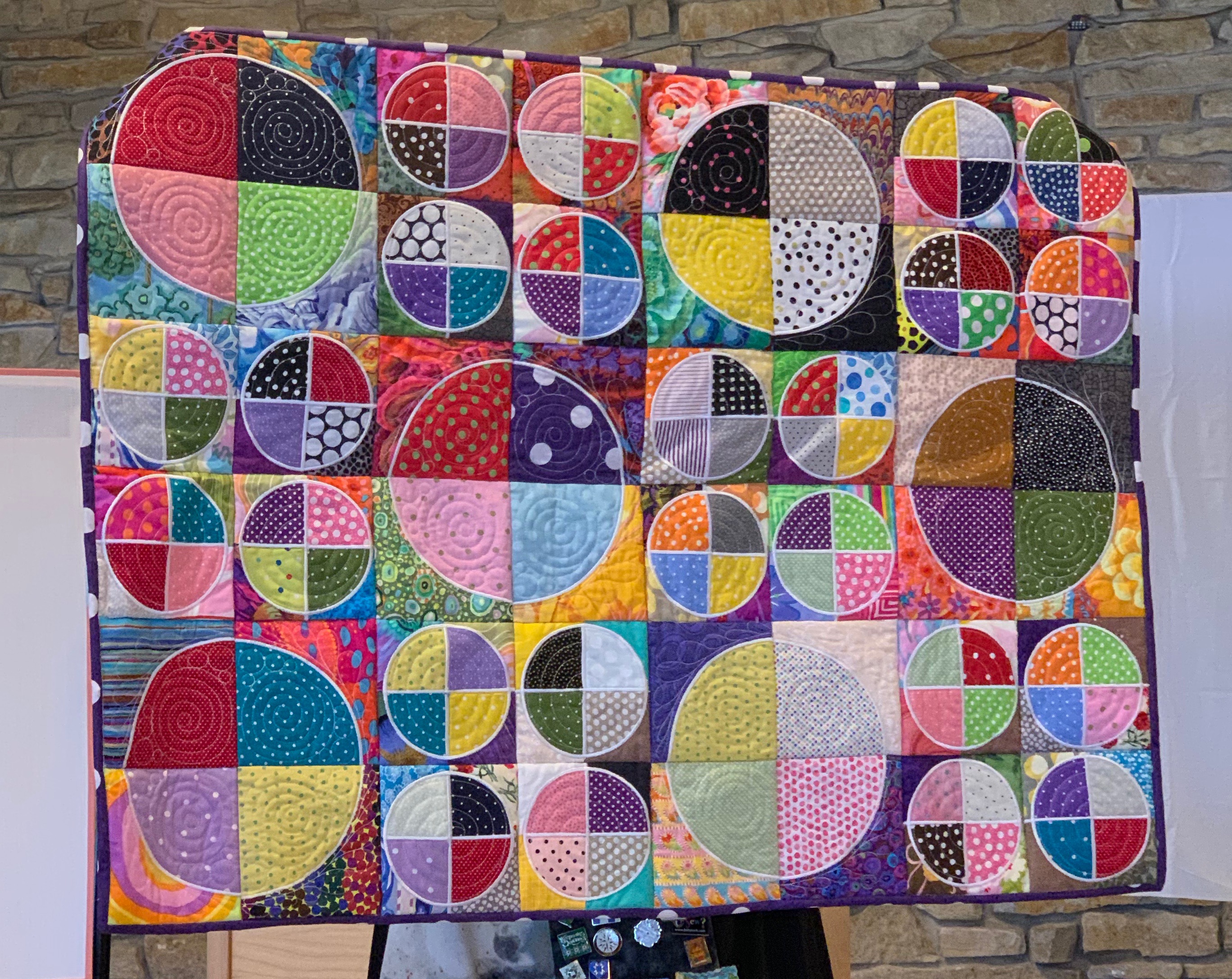 This one was a year long, block a day project… a king sized quilt…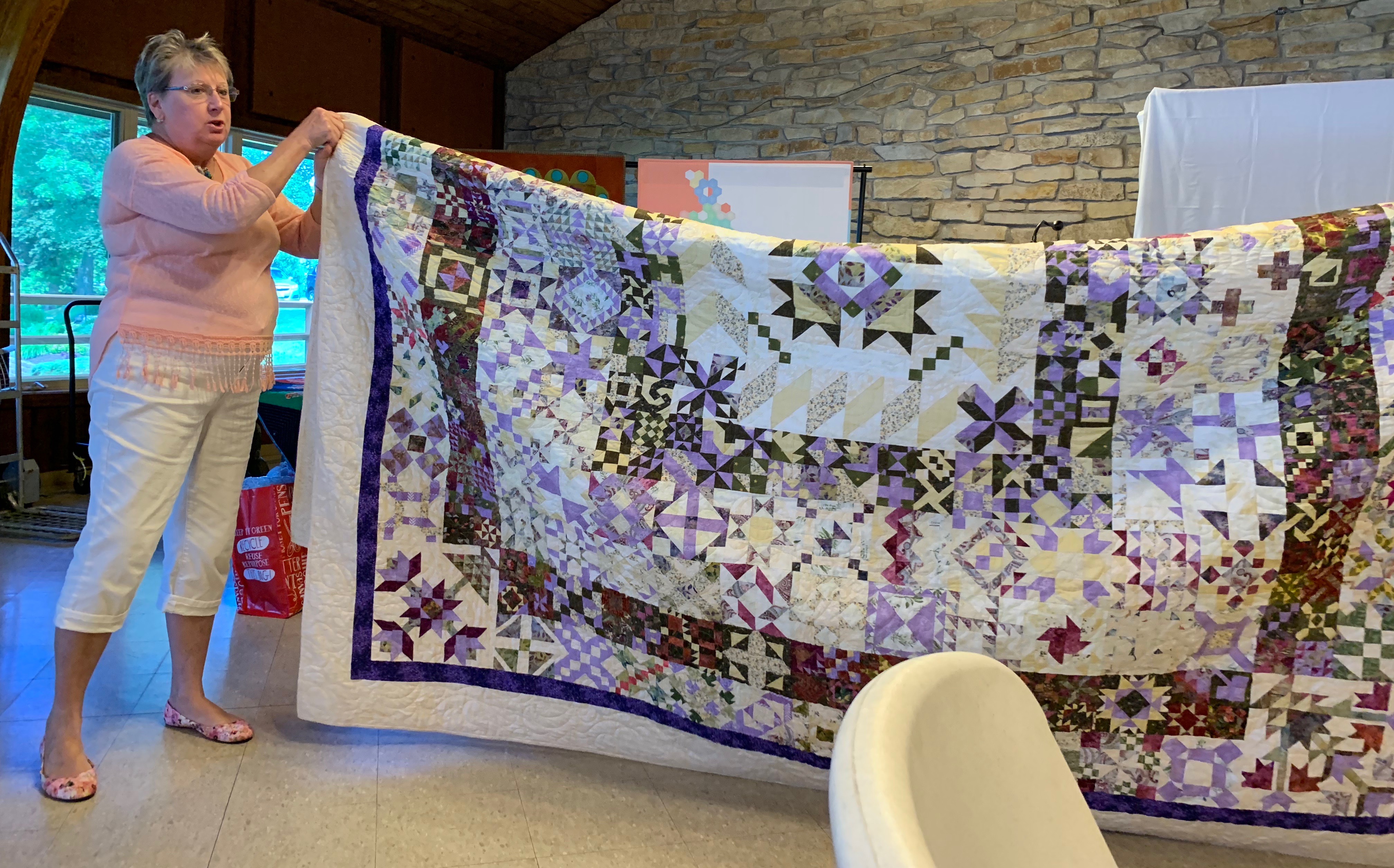 and pillow shams too!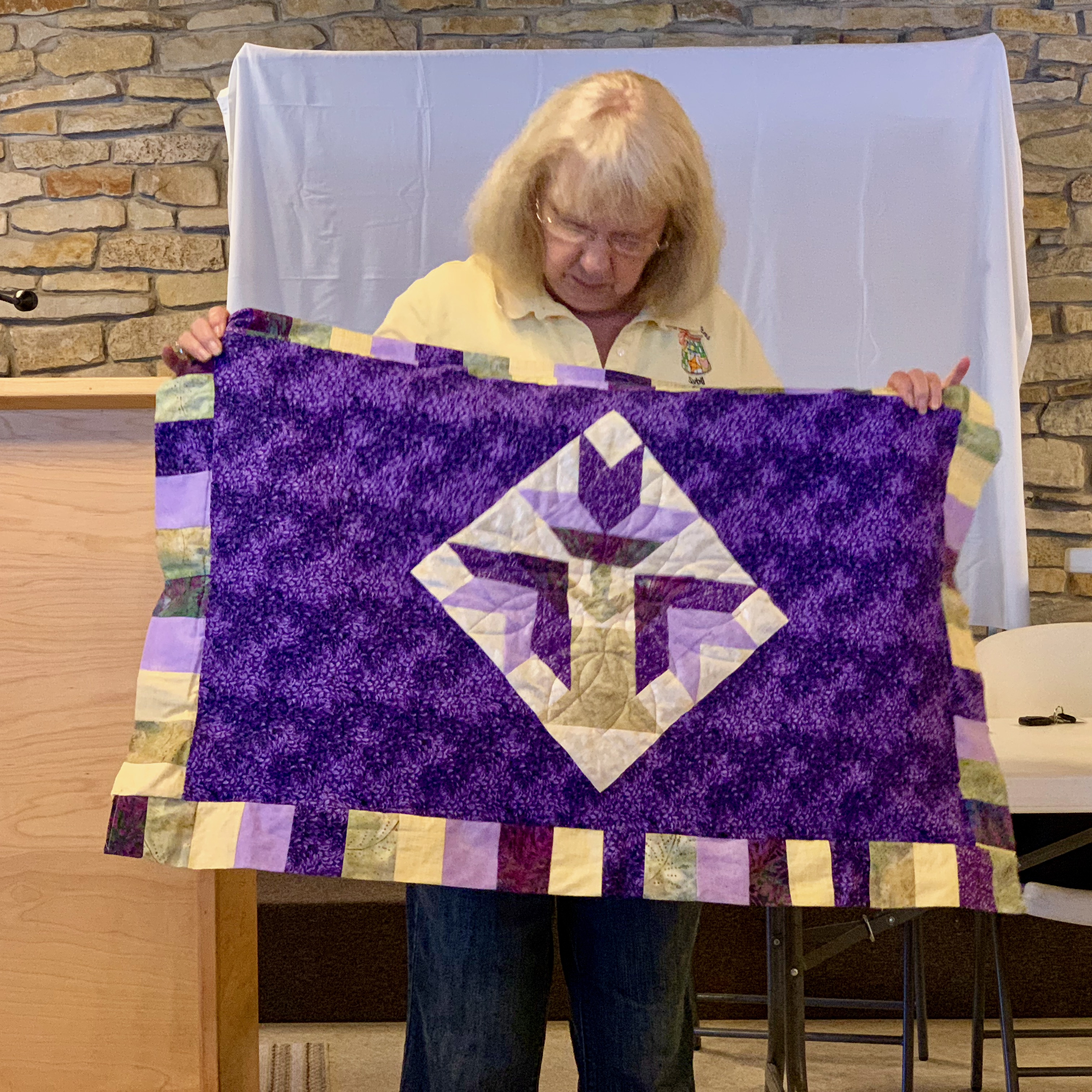 A little blue and white Winding Ways quilt, more curves…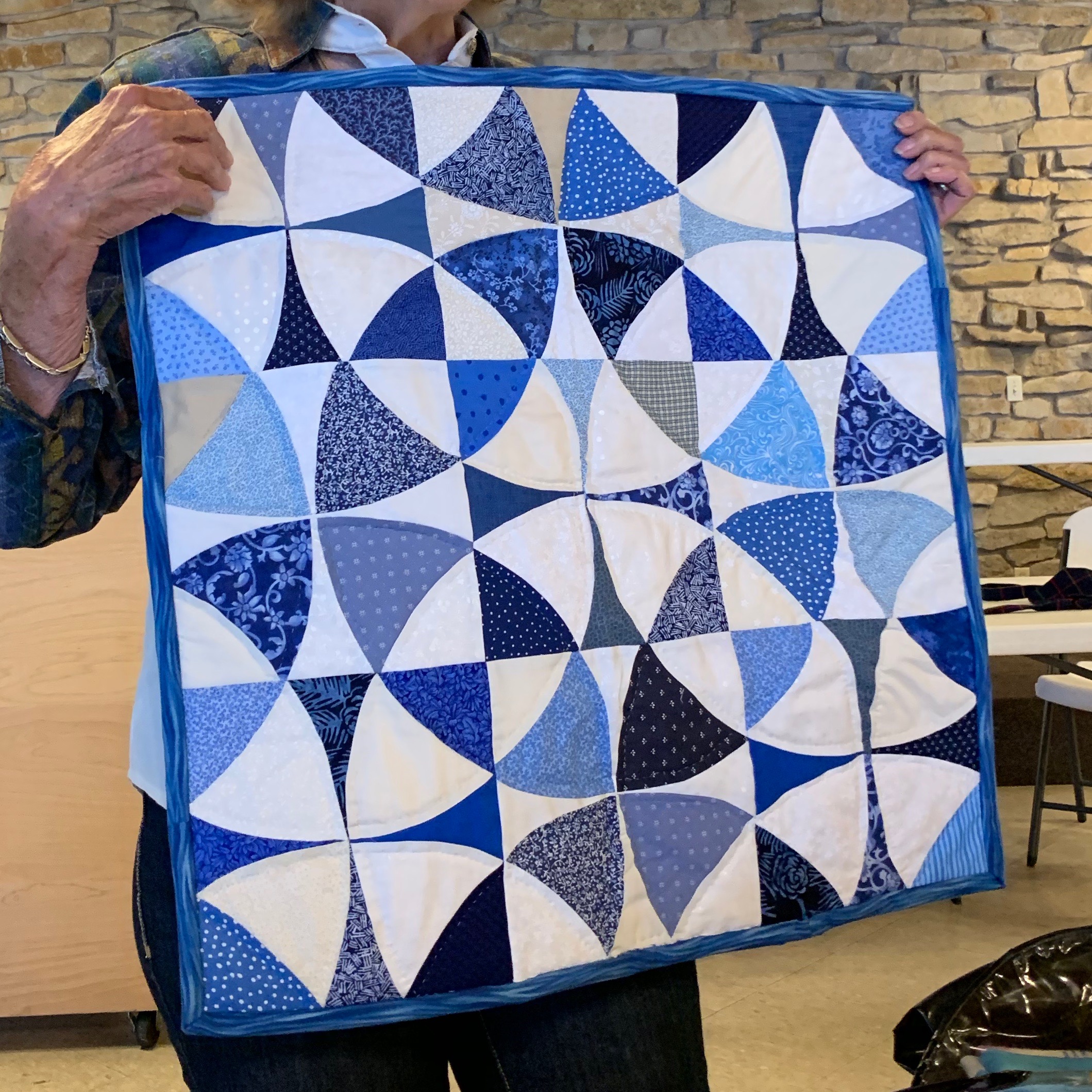 A rainbow quilt from a pattern by Christa Watson of Christa Quilts.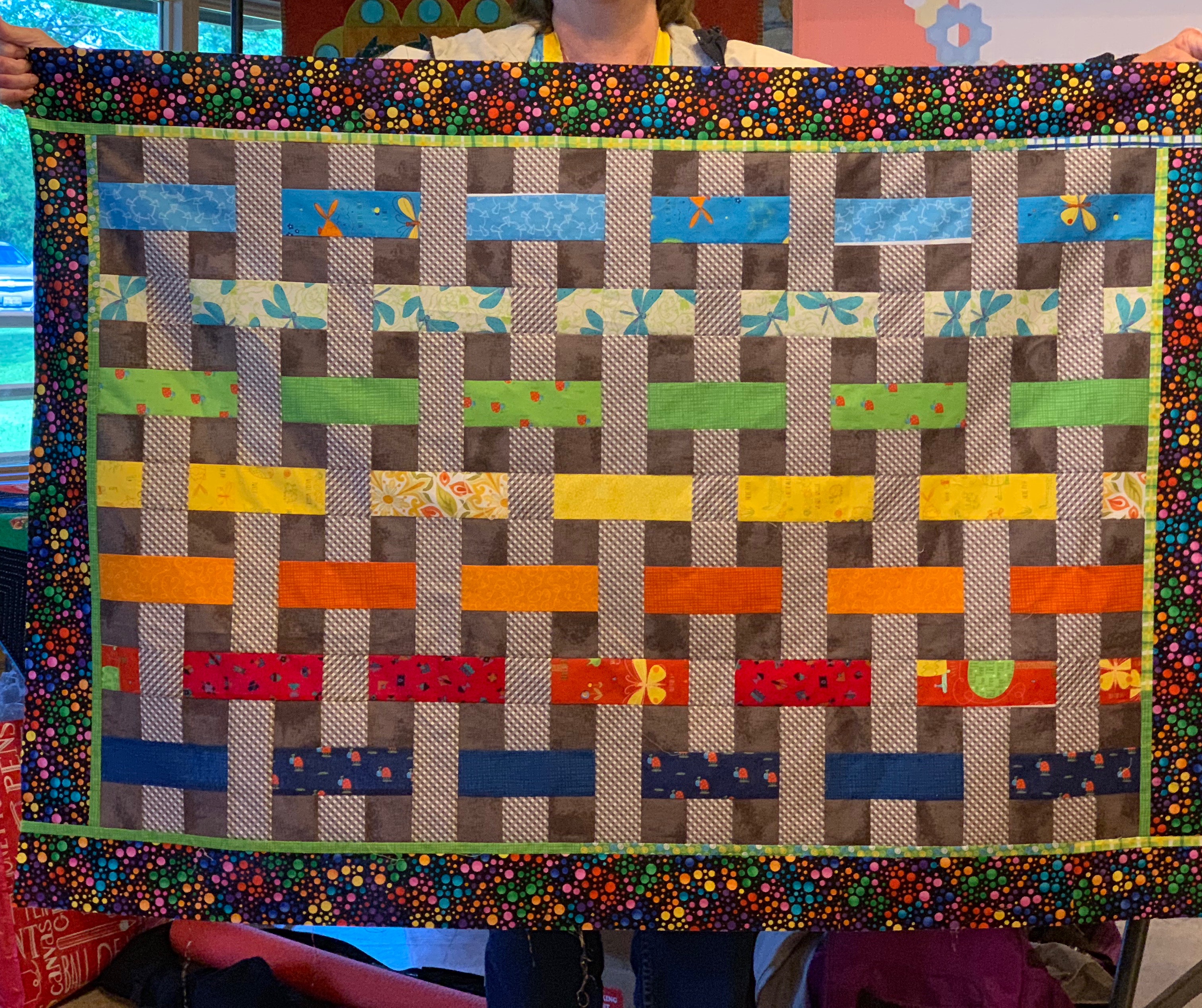 I think this one was a block of the month quilt, twelve blocks in an interesting setting.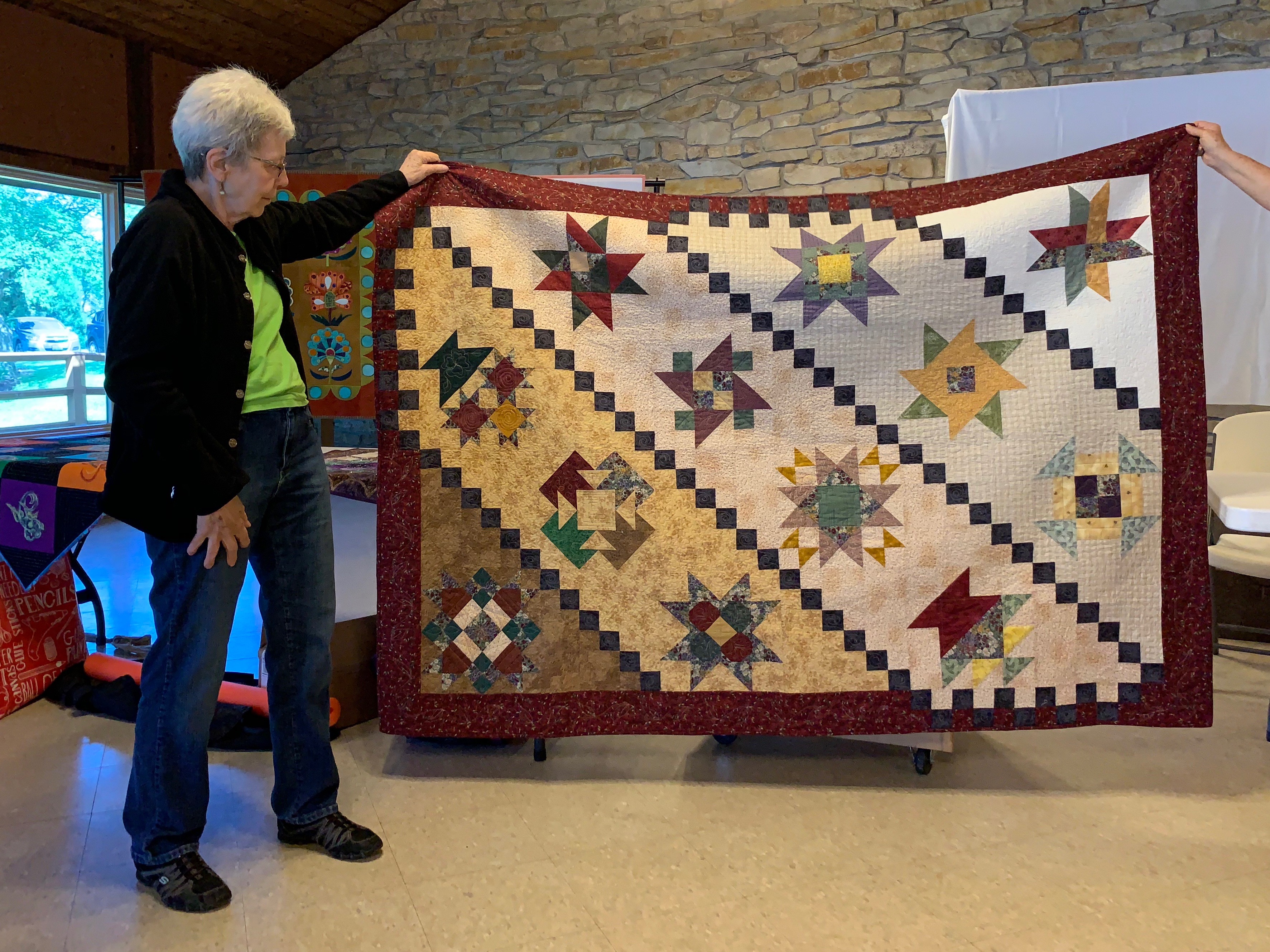 And a useful tote bag with pockets inside!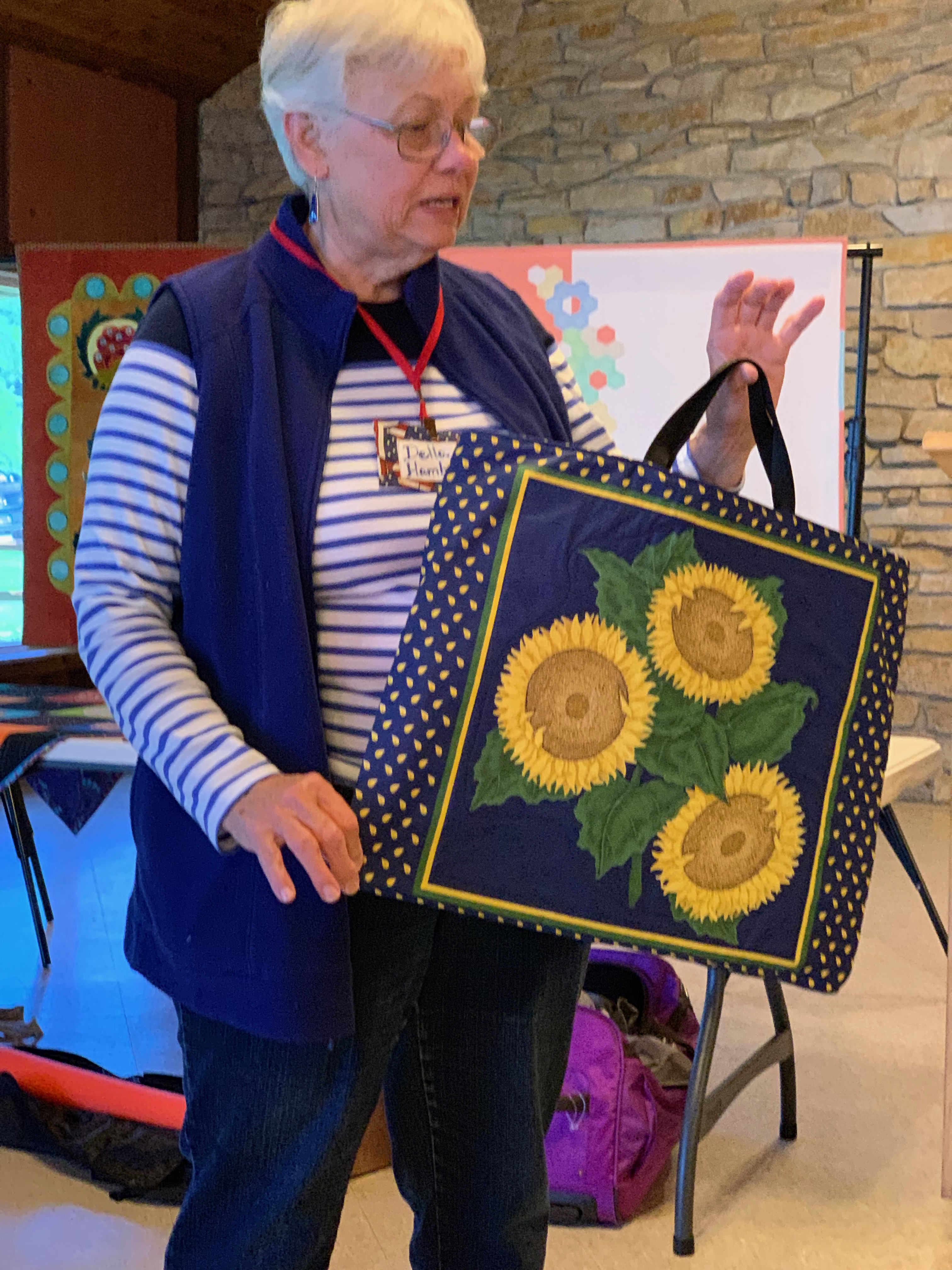 After a short break for socializing and trips to the treats table it was my turn!
Pictures of the quilters, comfortable at their tables…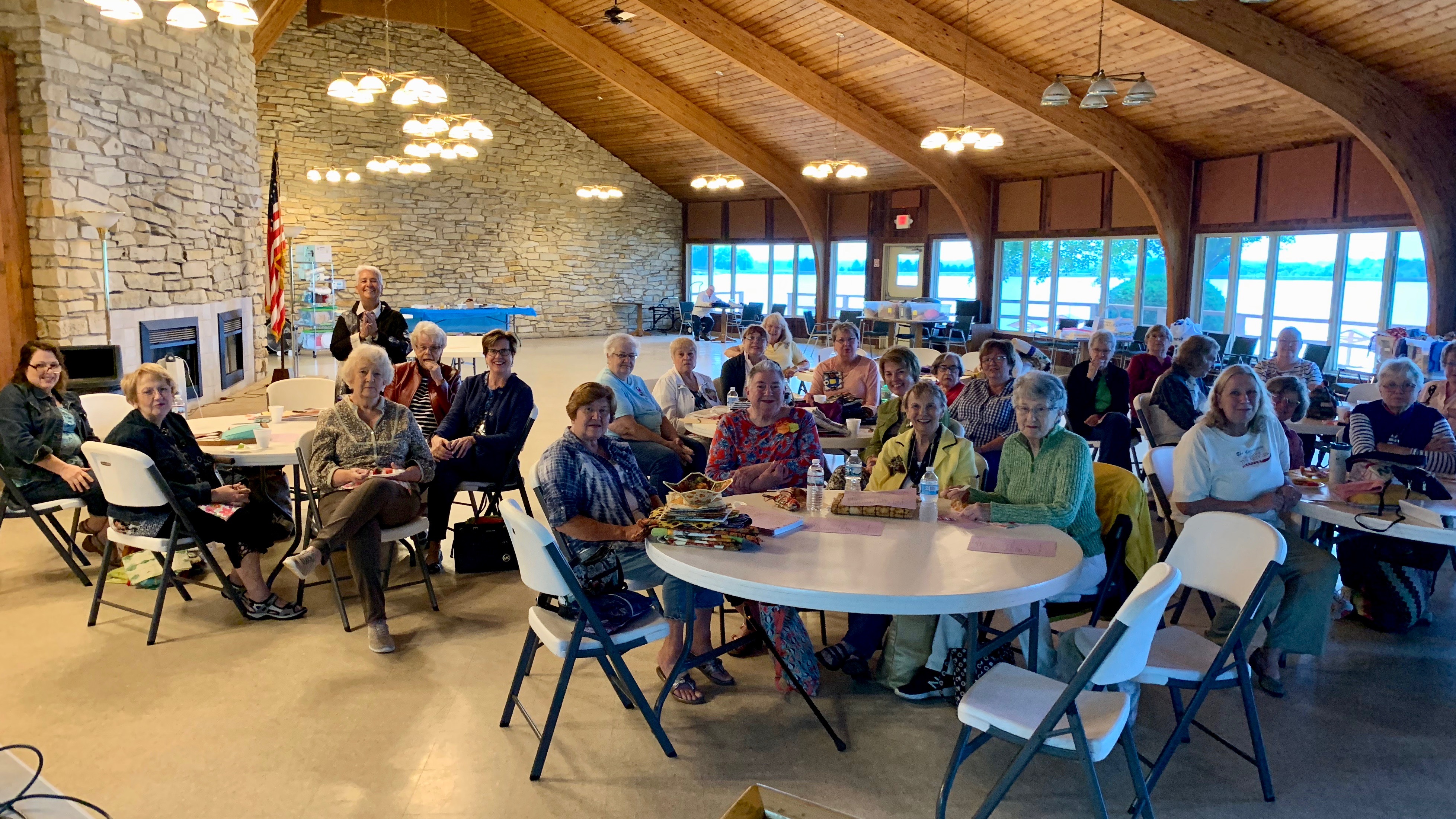 We enjoyed an hour of Lessons Learned While Quilting together with plenty of smiles and even a few laughs…
Thanks for having me Scrapbag Quilters… Perhaps I'll get to see you again sometime?
Back to Rockford and time for something completely different at the Burpee Museum.
Say hello to "Jane" the juvenile Tyrannosaurus Rex.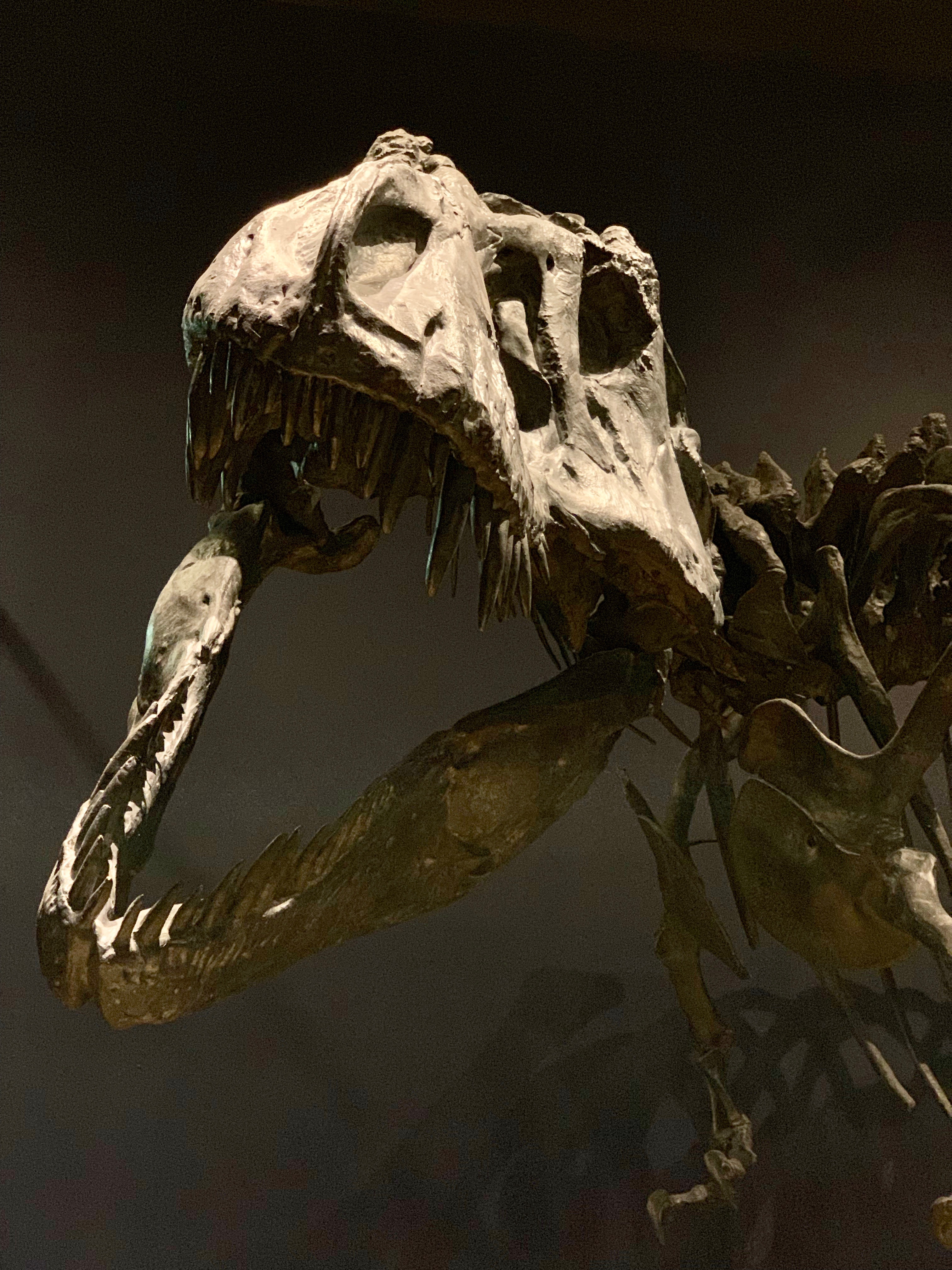 Ruby and Benjamin don't seem too worried?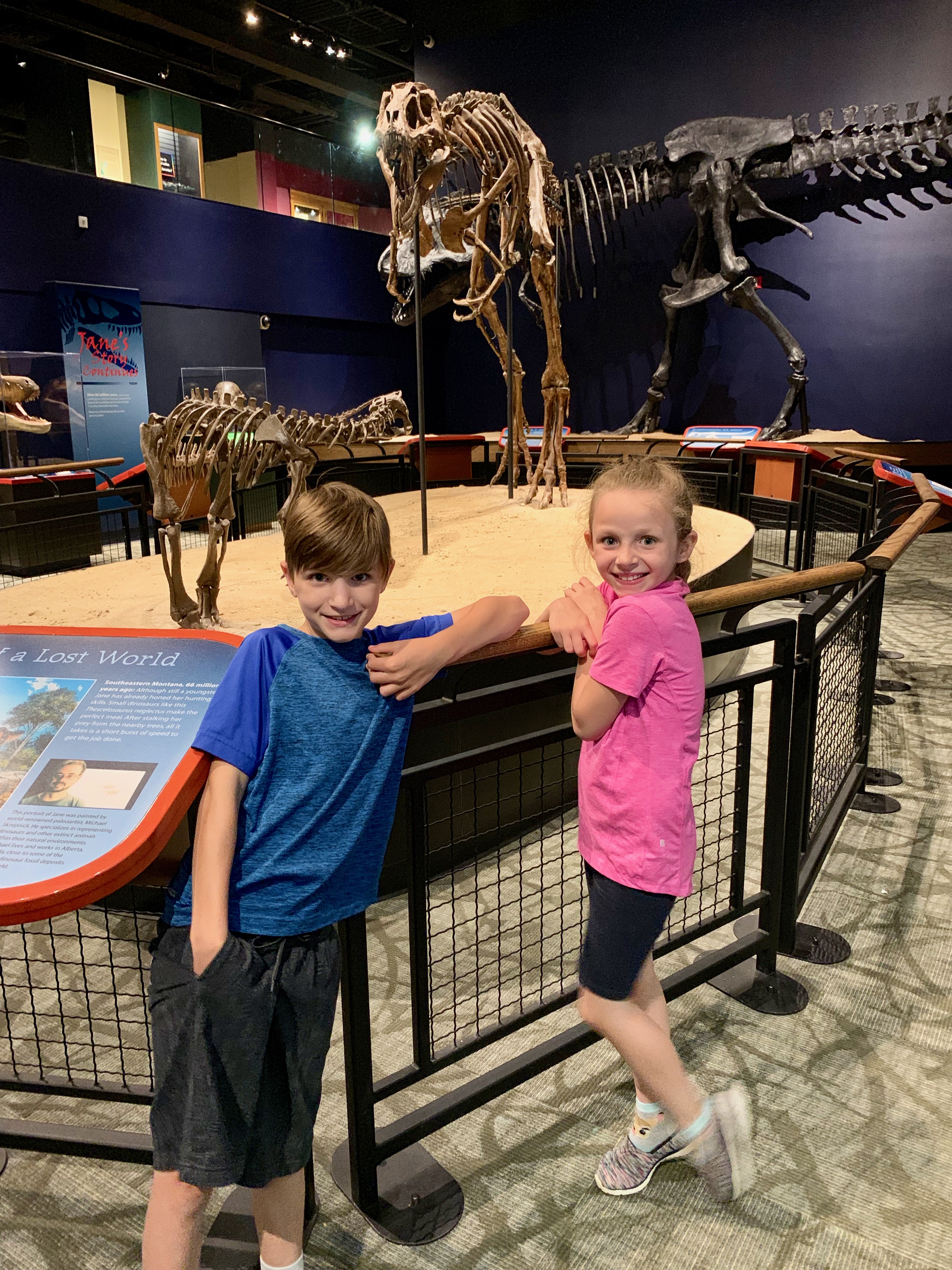 There were some living specimens in the Reptile and Amphibian exhibit.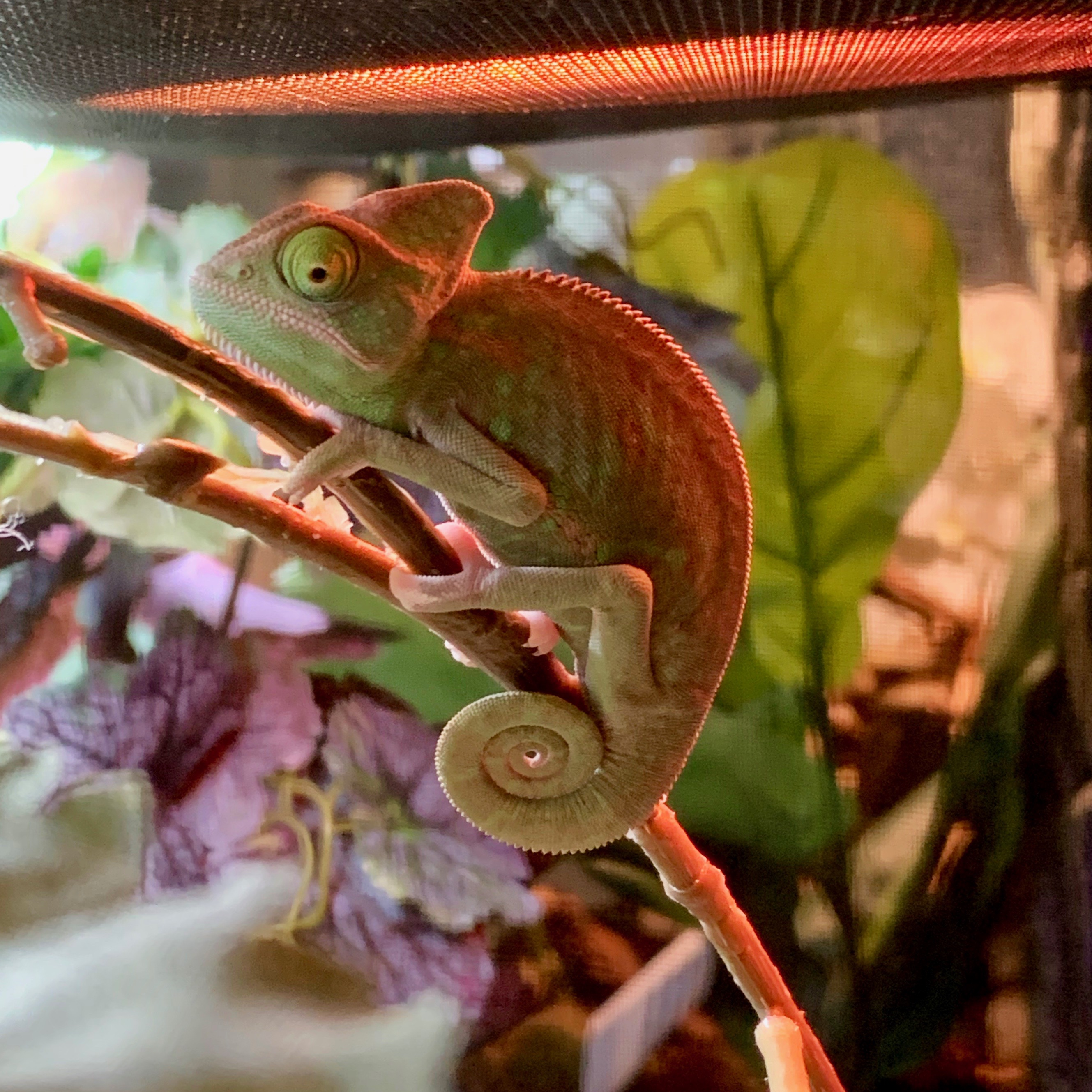 And here's a hint to what's keeping me busy these days…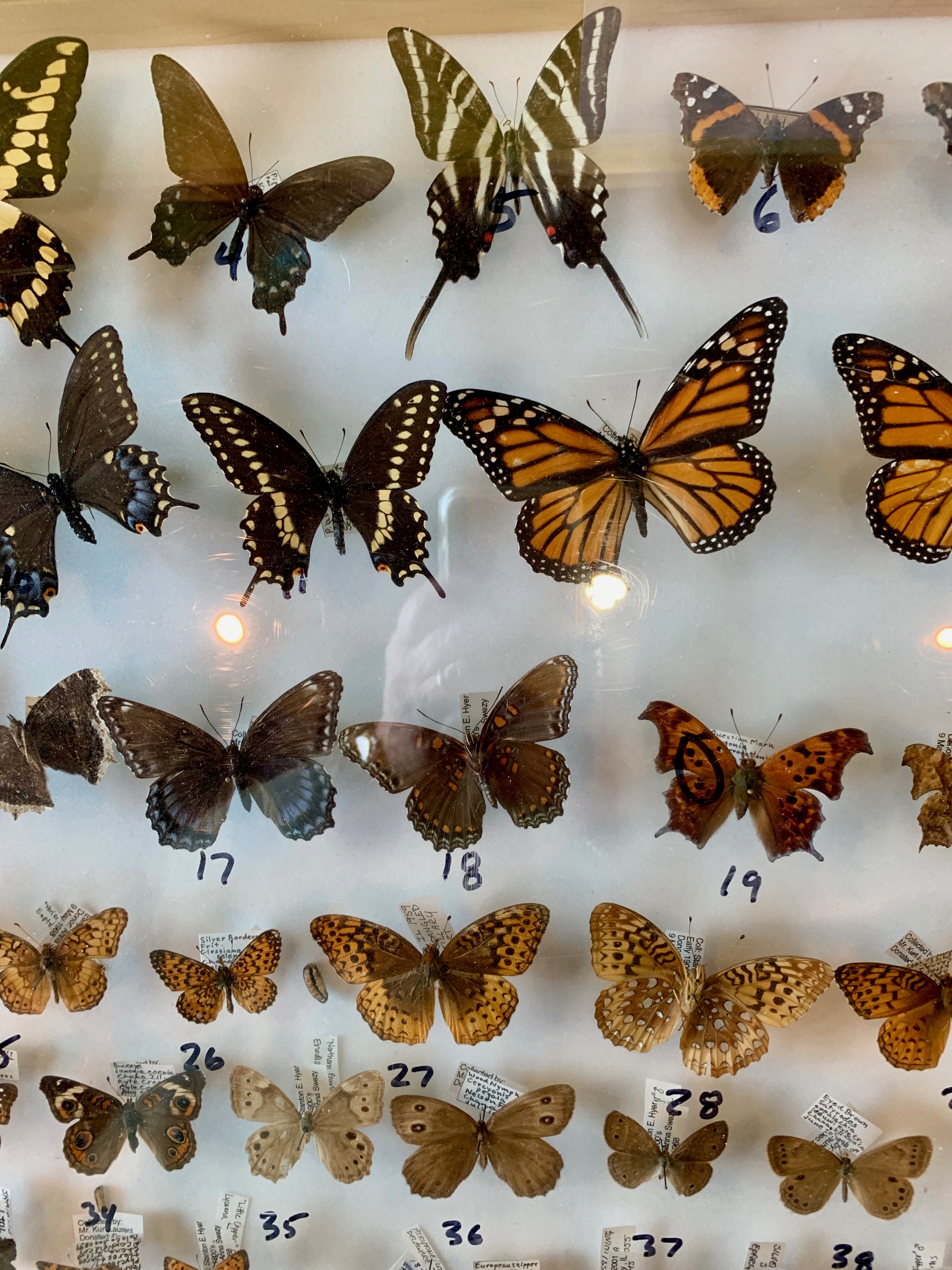 But no time to sit around, next morning I was back on the road to Ottawa…
Pictures to follow.