I'm home! Did you miss me? Apparently Steve did 🙂 I cooked dinner last night…
I was at the quilt show in Rosemont last week for four days, including set up on Wednesday. I was working in the Global Artisans booth with Richard for much of the time, when I wasn't out and about.
I helped get things sorted on Wednesday… just a bit, really Richard had everything almost done by the time I got there. Then Thursday I made it to the show floor before everything was open.That gave me time to go and see my quilt in the exhibition area.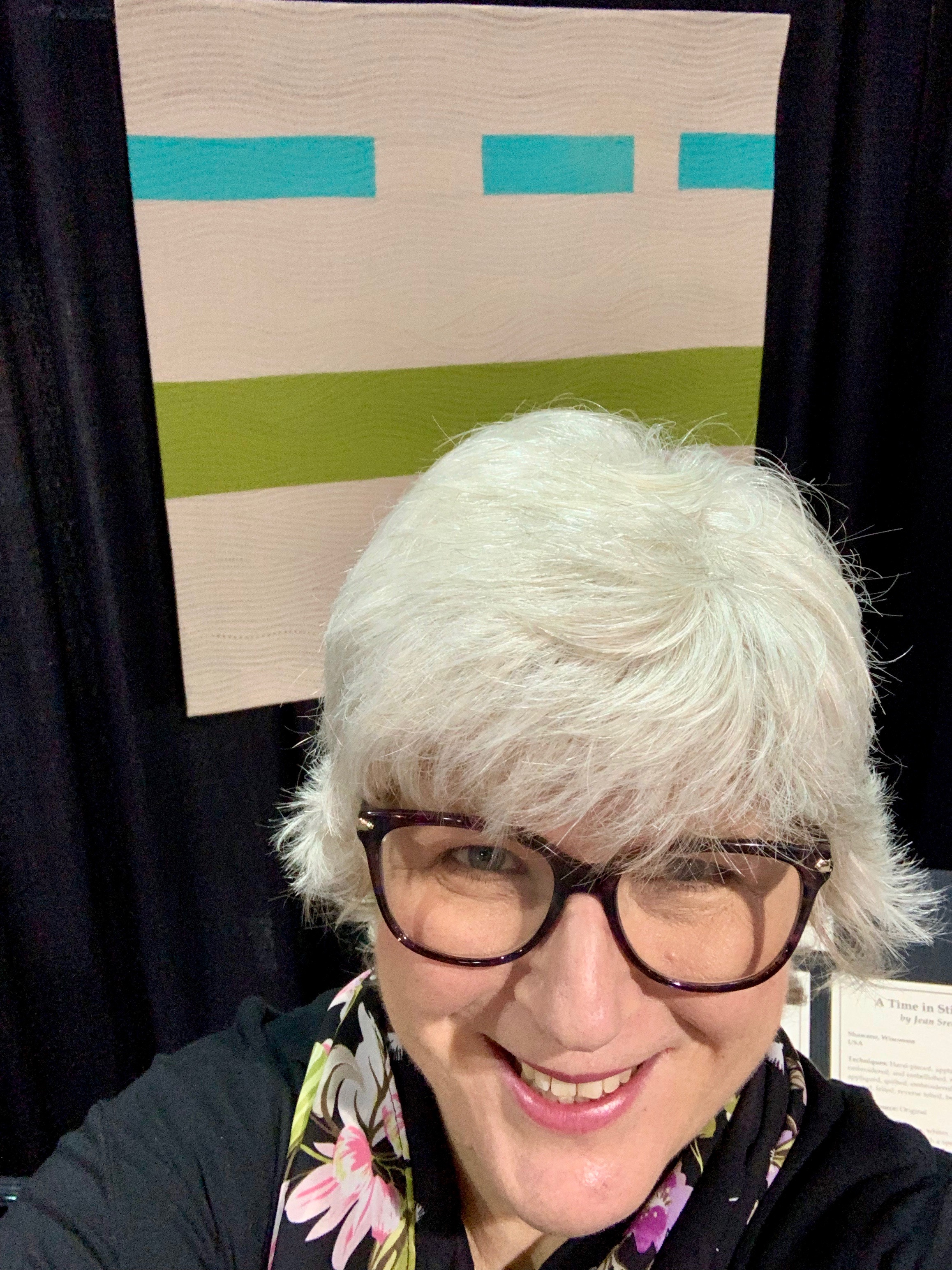 Over the Hills was part of the Impressions Challenge by PAQA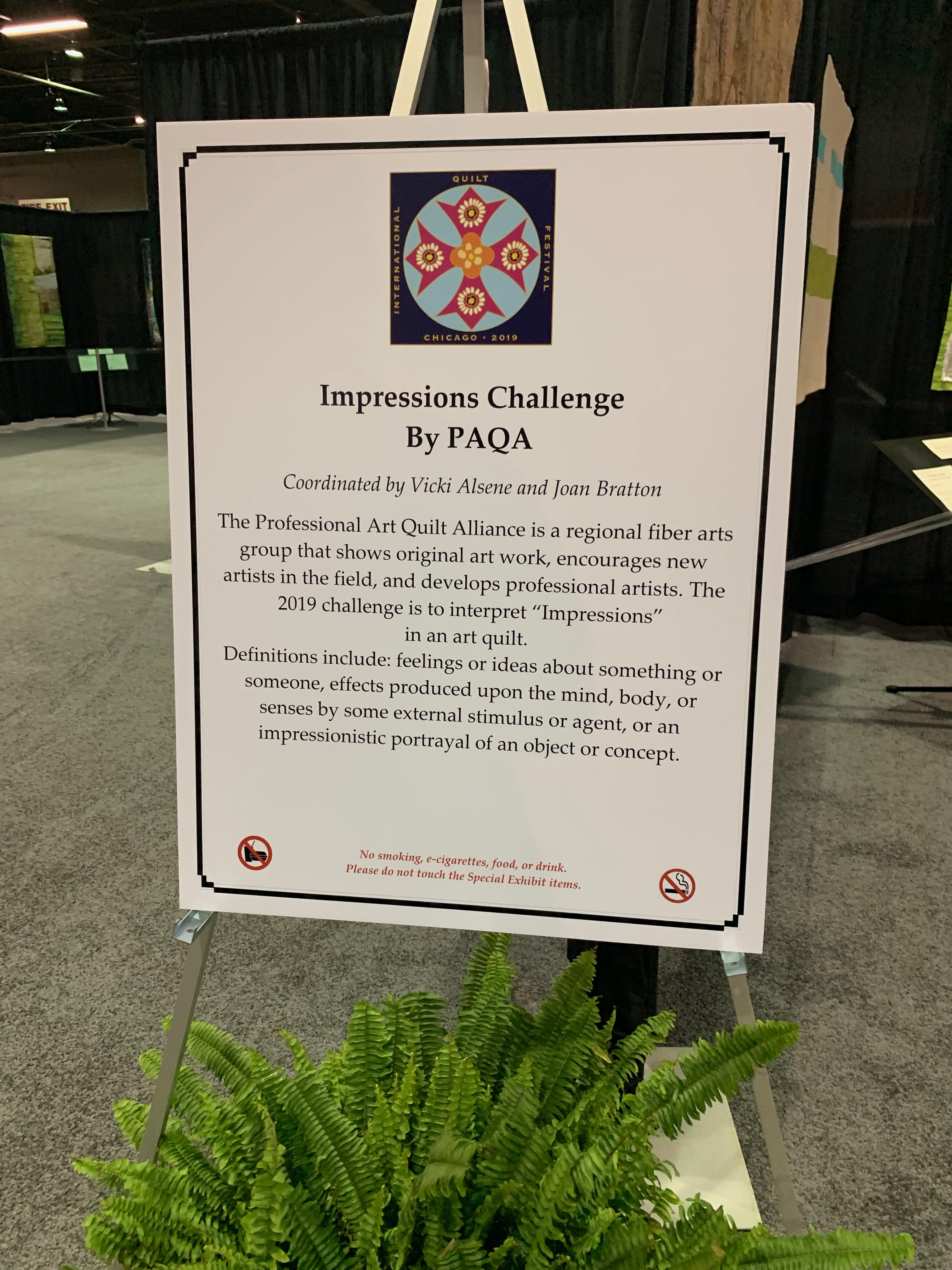 Definitely in good company?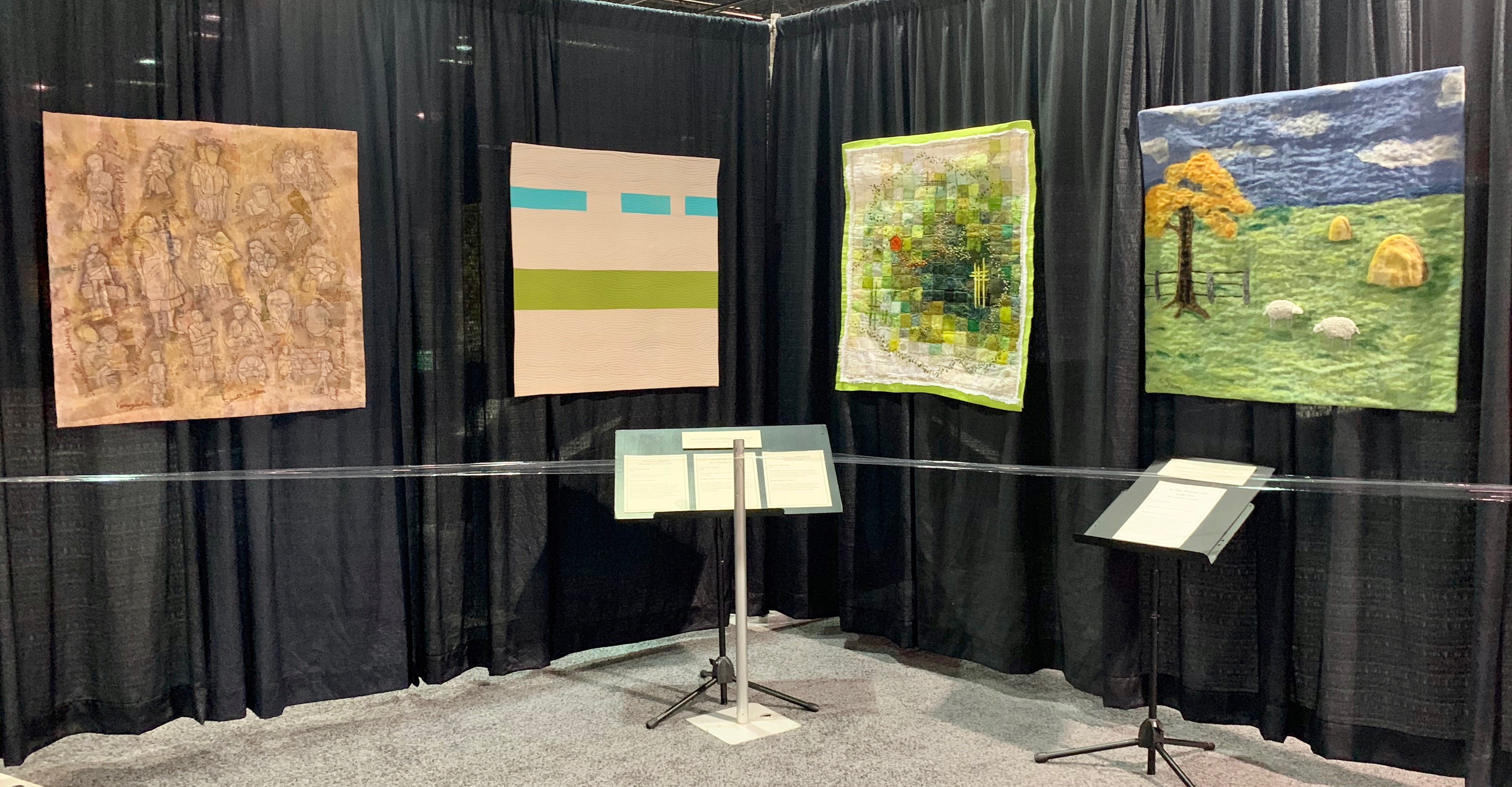 There were no formal classes at this year's show but the ever popular Open Studios gave attendees an opportunity to learn something new.
Here's my friend Kathy Herbach in full swing, in the Quilt Studio,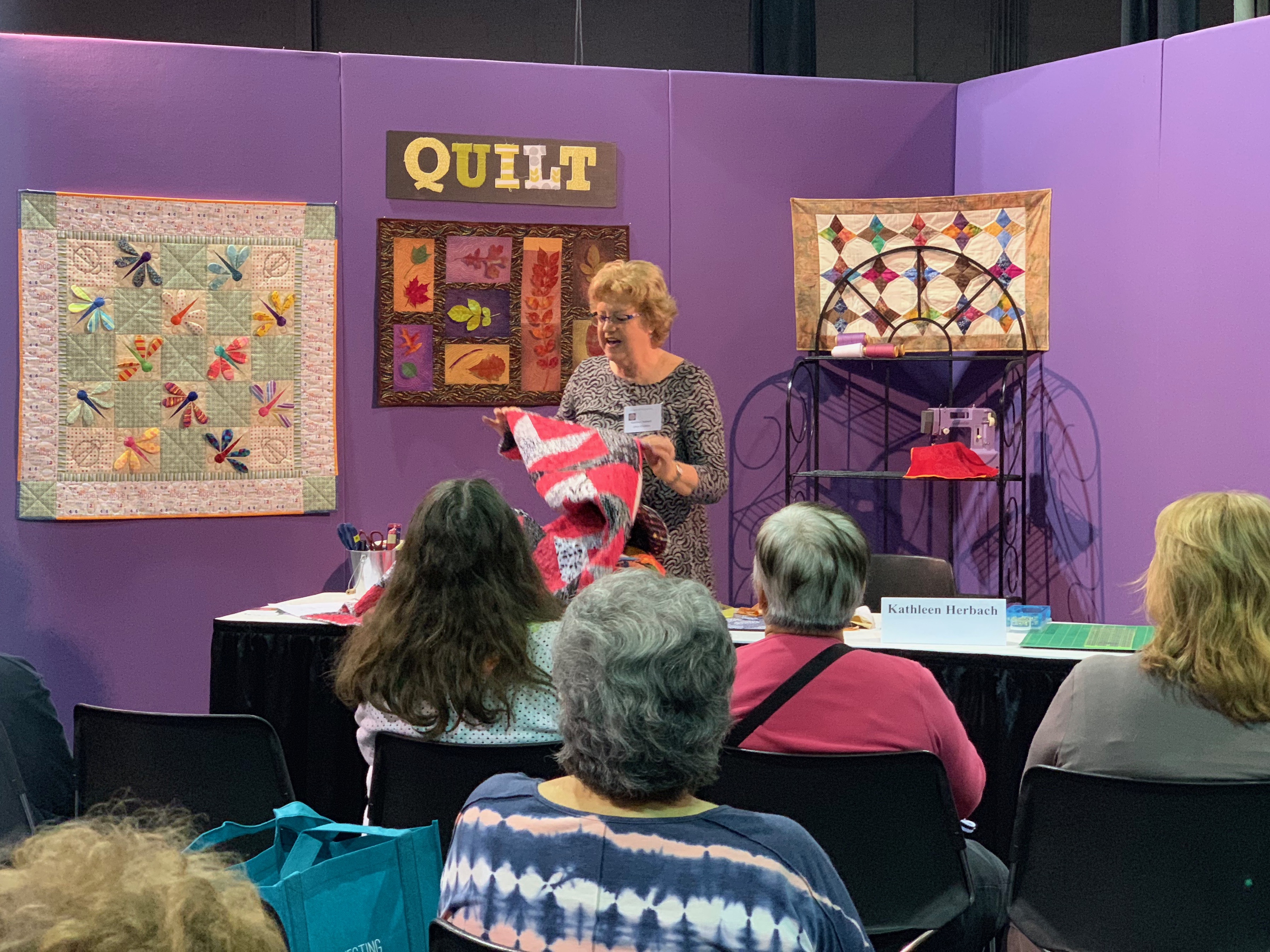 and Theresa Coates working well with double gauze in the Stitch zone.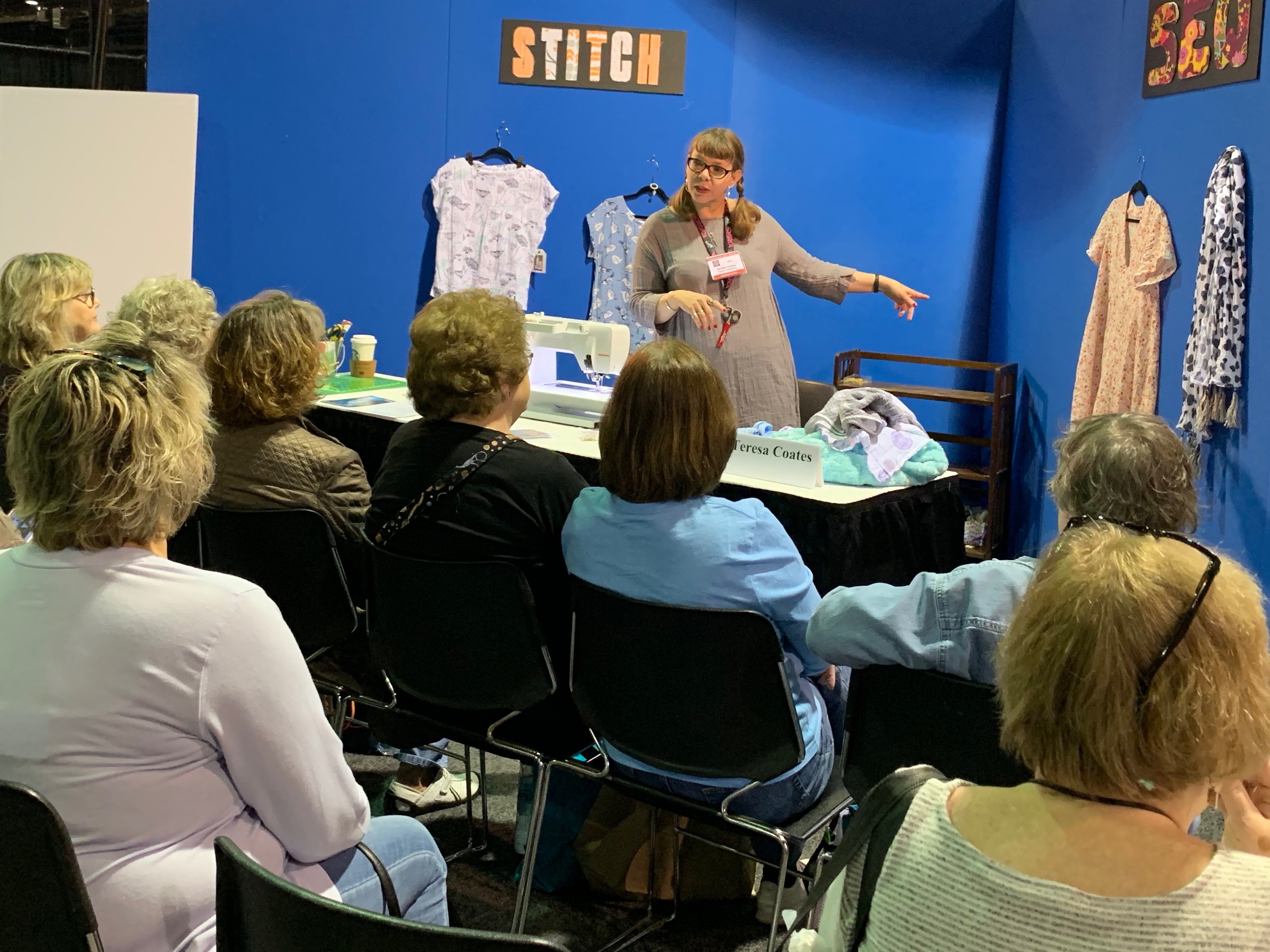 I spent ten hours in the studios talking (easily done?) over the three days. Here I am sharing embroidery tips.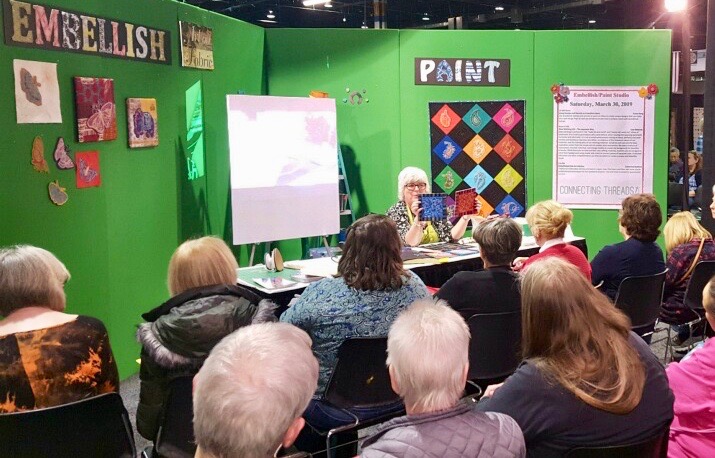 My paisley patterns were available in the booth as kits including the design, hand dyed fabric, threads and a needle.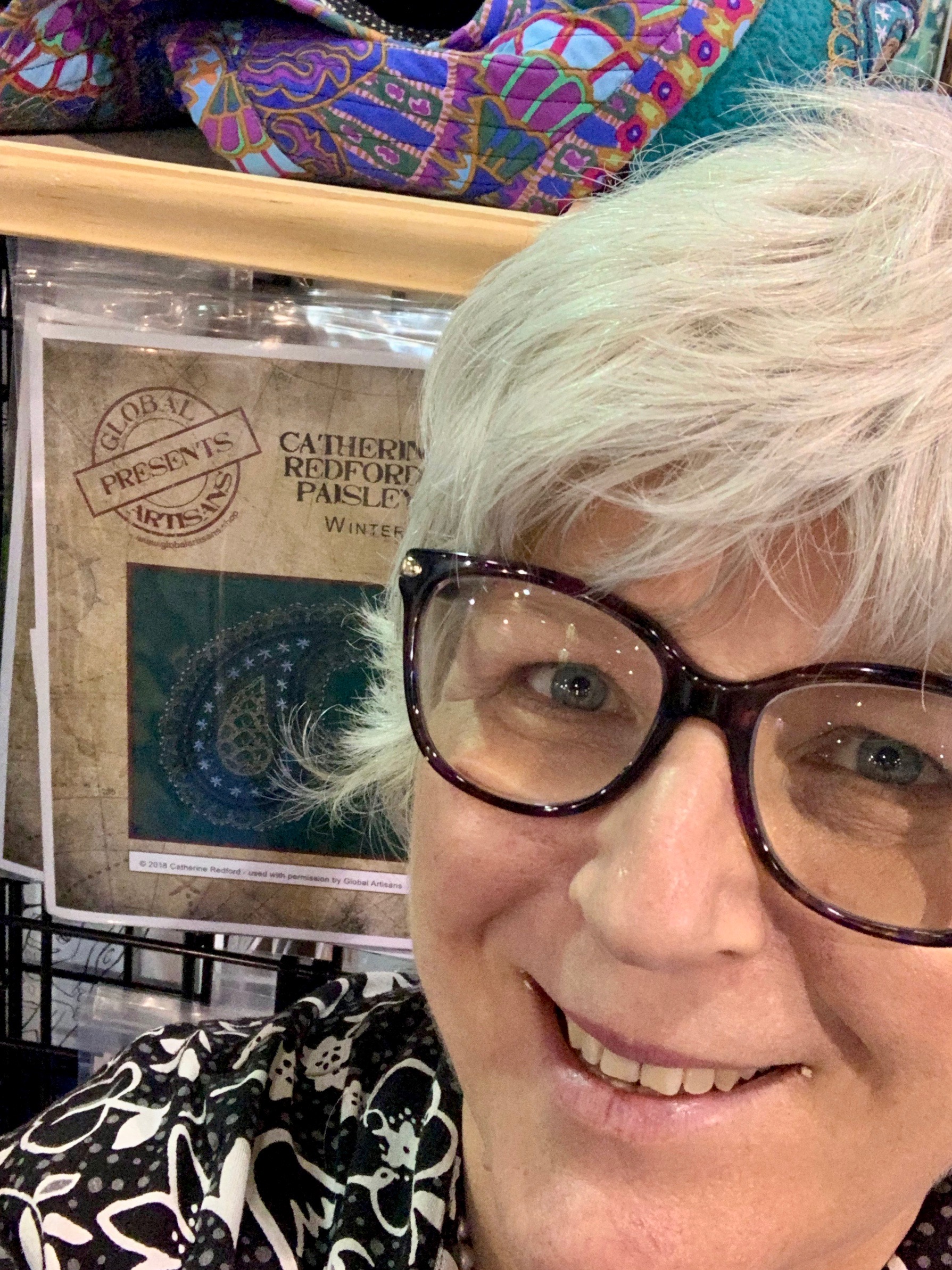 Shows are a great chance to make new friends and catch up with the old ones! Jen stopped by to see me.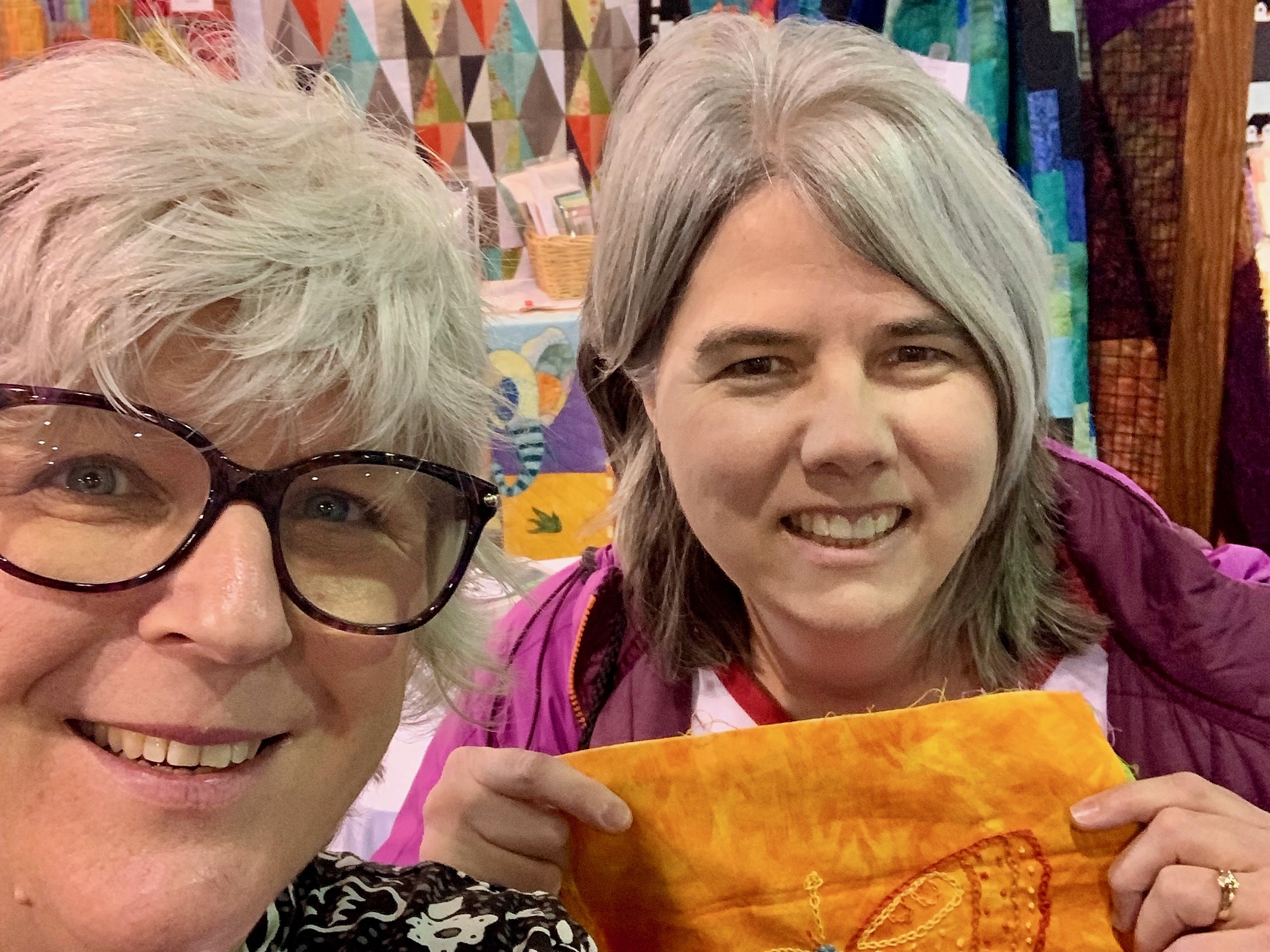 She brought her butterflies to show me. Here's one of them. I love the blue french knots.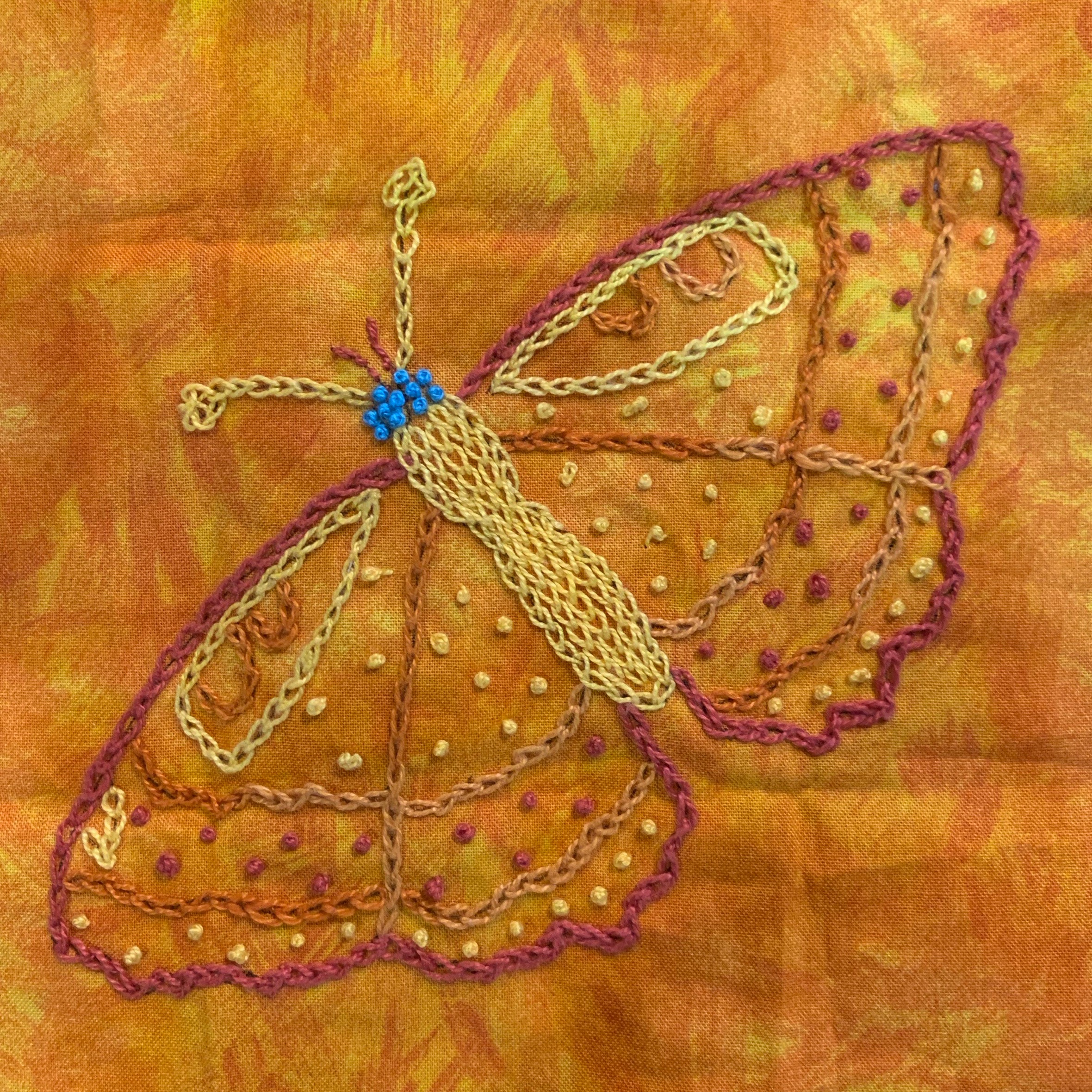 The three show days passed very quickly. Before we knew it it was time to take everything down and pack it away. It turns out that that 2019 was the last year of IQF in Chicago, at least for now. If you missed it you are going to have to watch out for where it's going next… or come and visit in Houston! The class roster will be available in a couple of months. I can tell you I have a contract for six full days of classes 🙂
OR try something new! Stitches Midwest will be in Schaumburg in August and I will be there. Class registration is now open. I'll be teaching two classes of hand embroidery, walking foot quilting, English paper piecing (hexagons and clamshells), and Dorset buttons. Classes are selling well so don't miss out. The button at the side of my blog will take you to the right place.
I  got home Saturday evening. Joanne, John and Emily popped in to see us on Sunday on their way to see John's Uncle Tony. I managed to get a picture.
On Monday I was off again, Lodi bound. I'll share those pictures another time. Now I need to do a little tidying…