Wednesday afternoon found my bags packed and ready for IQF Chicago 2016!
Are you getting bored at looking at my purple suitcases yet? The two big ones were joined by the two smaller ones AND a pink duct taped cousin…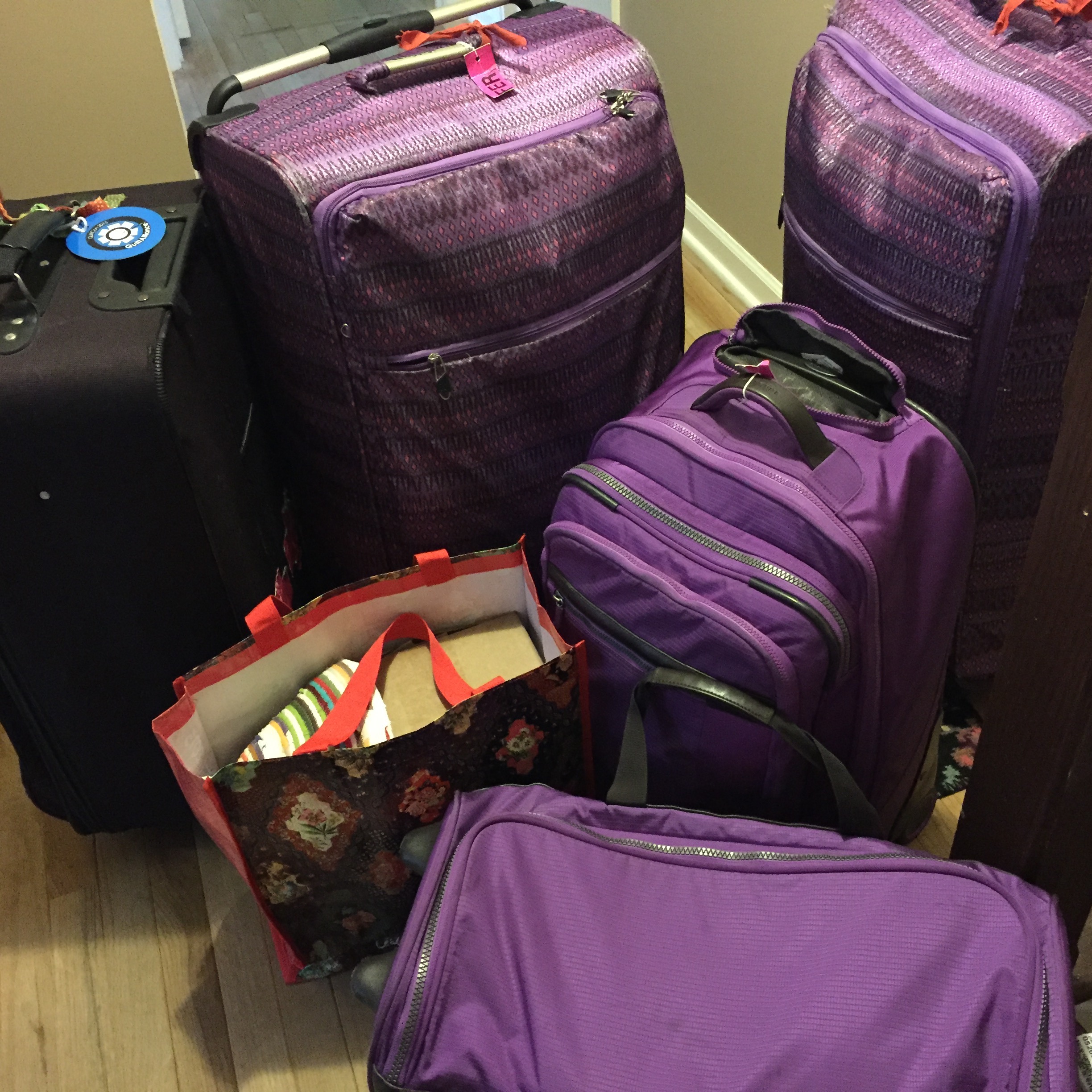 Oh yes, there was a tote bag too which was to be joined by two Trader Joe's bags before we finally set off on our way.
Sheila flew in from California and it was great to have her with me, keeping me focused…
We checked in at the Hyatt and then set off on the first of many treks across the sky bridge.
Preparations were well under way for opening day.
Thursday morning, 9 AM found me in my first class with a small, select group of students for an all day wool appliqué  class. Everyone got a front row seat.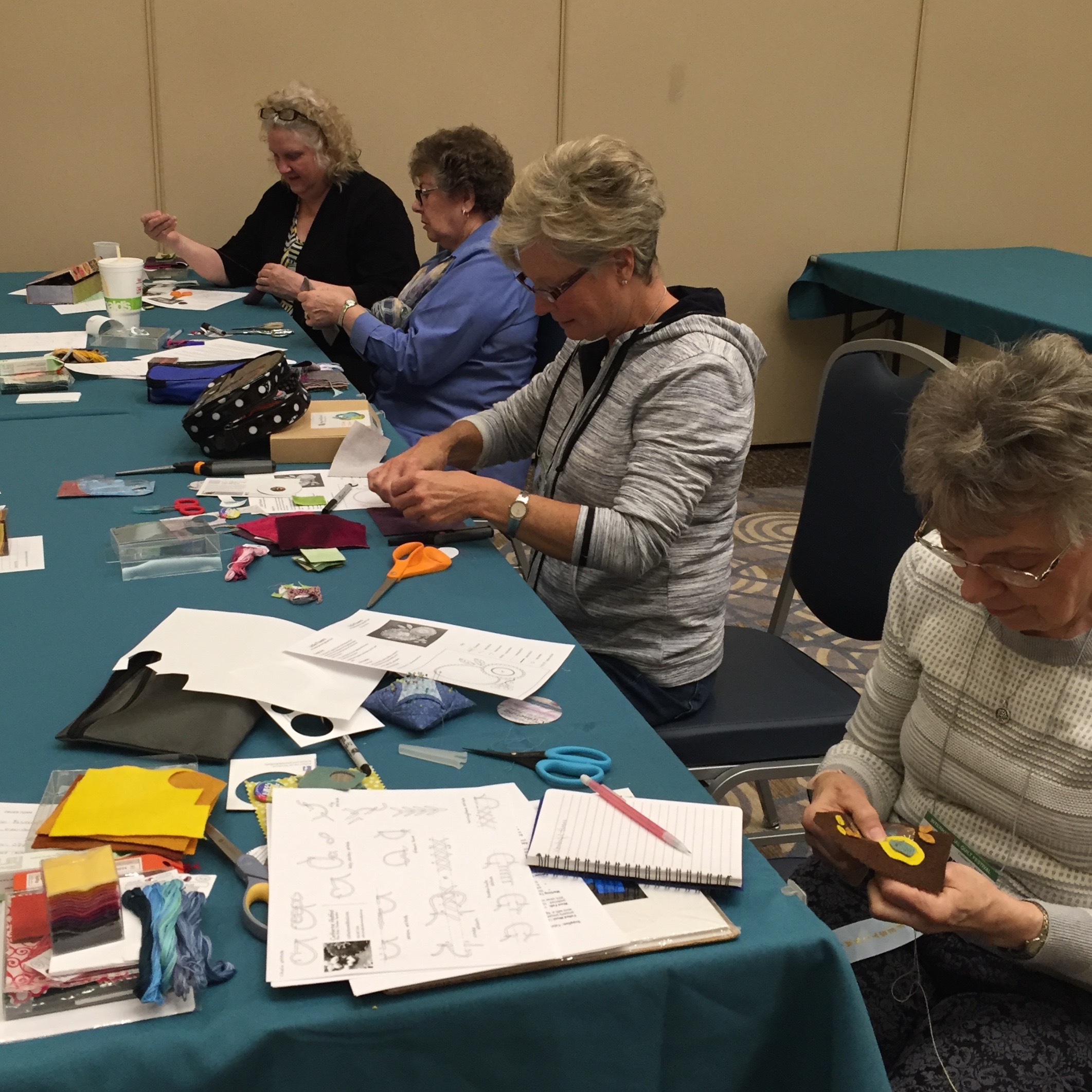 I spy Barbara coming to check up on us. I'm glad I was on my feet working!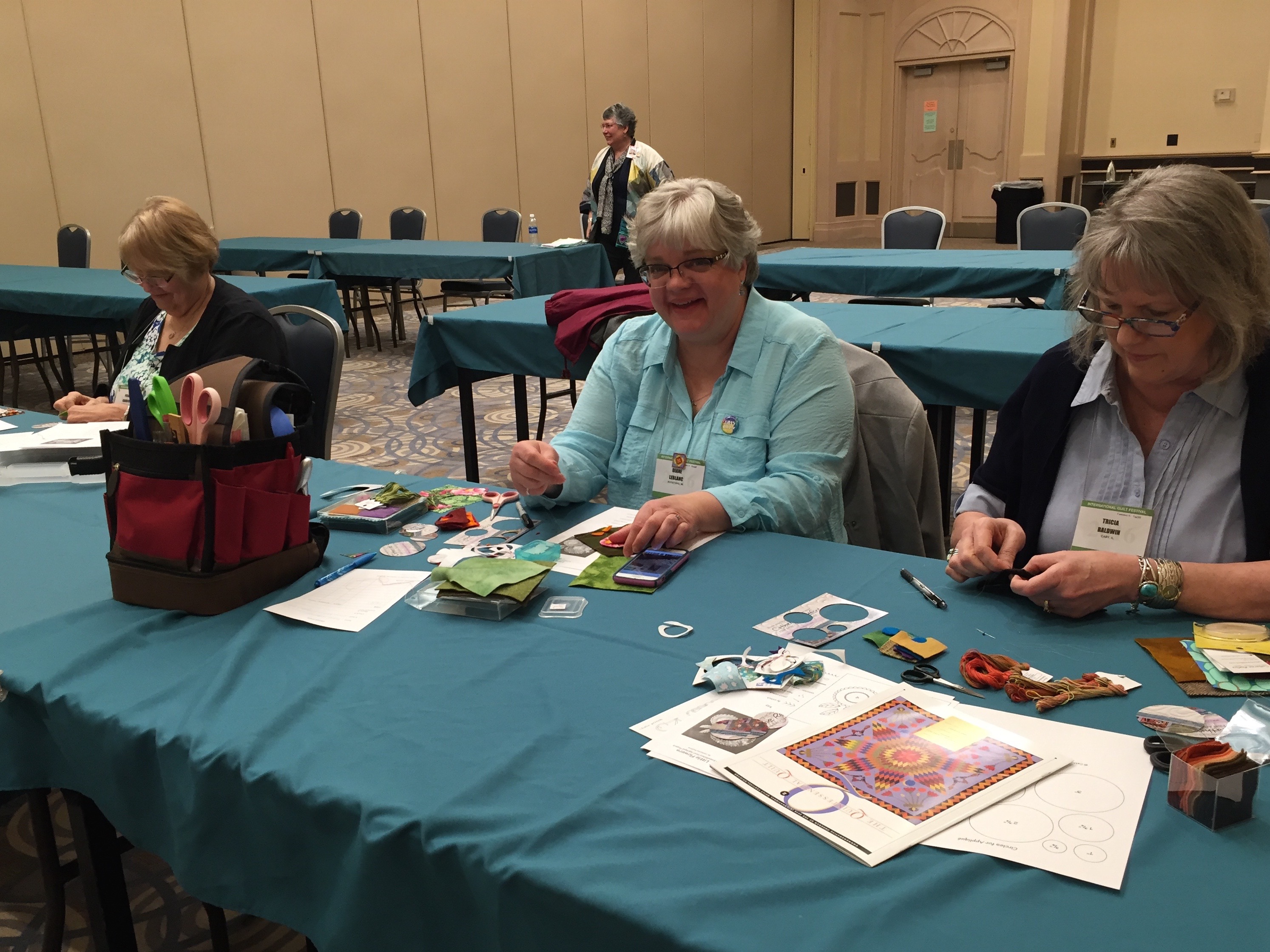 After a speedy lunch we made a quick visit to the show floor where I found Cherry on the Top in the Modern Drunkards Path exhibit.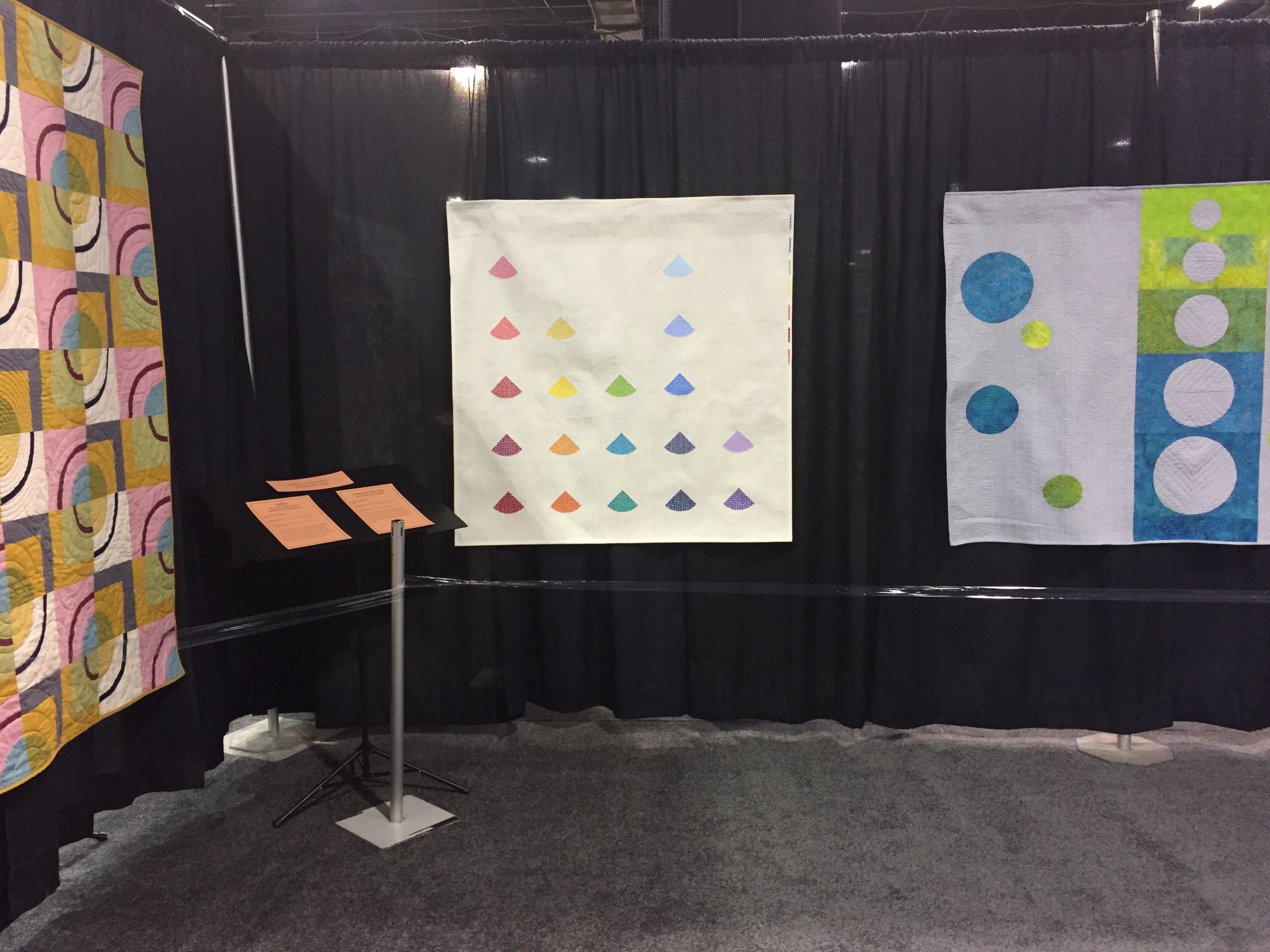 and The Long and Winding Road in the PAQA Explorations exhibit.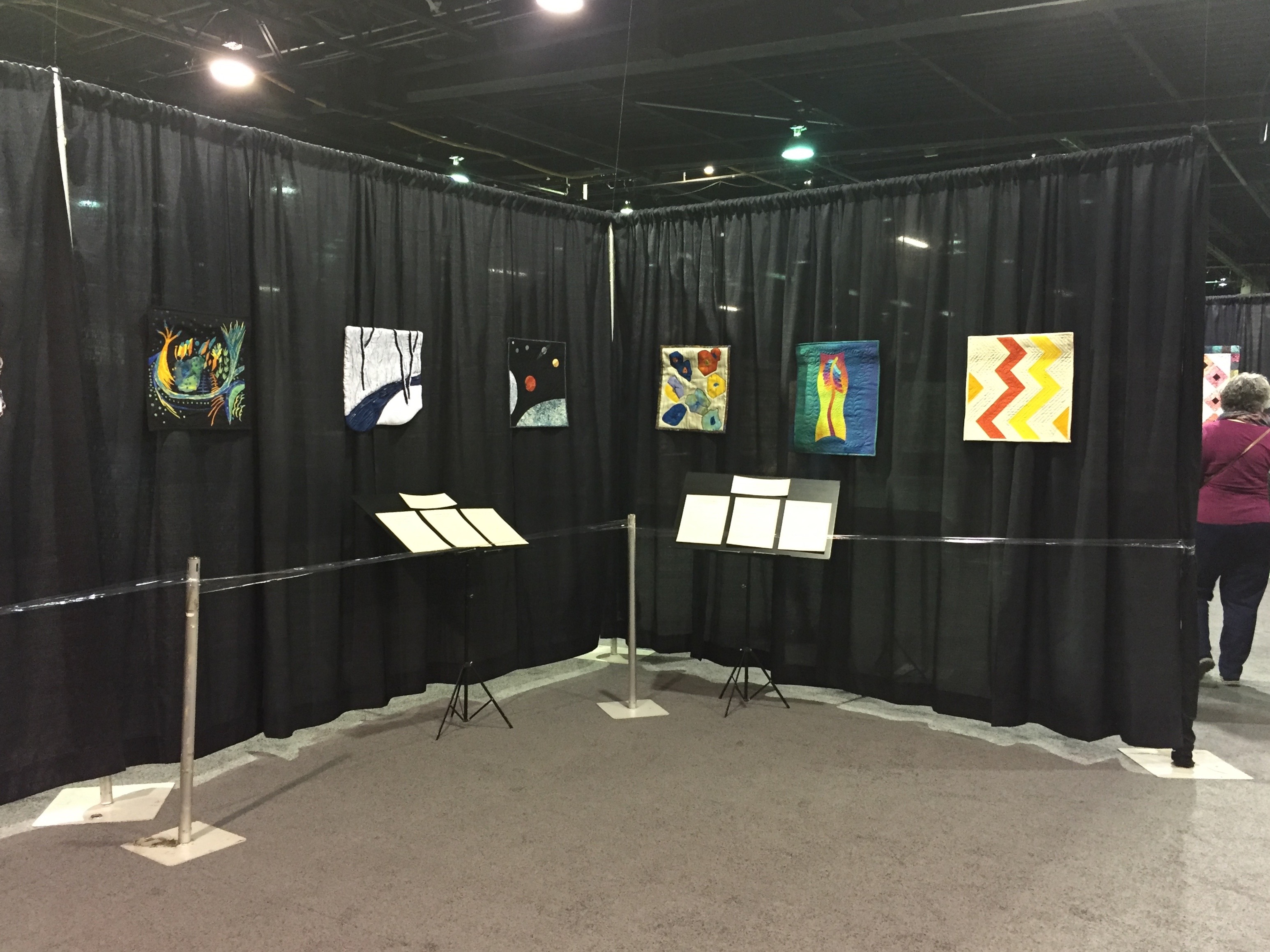 Then it was back to class where my messy table awaited me.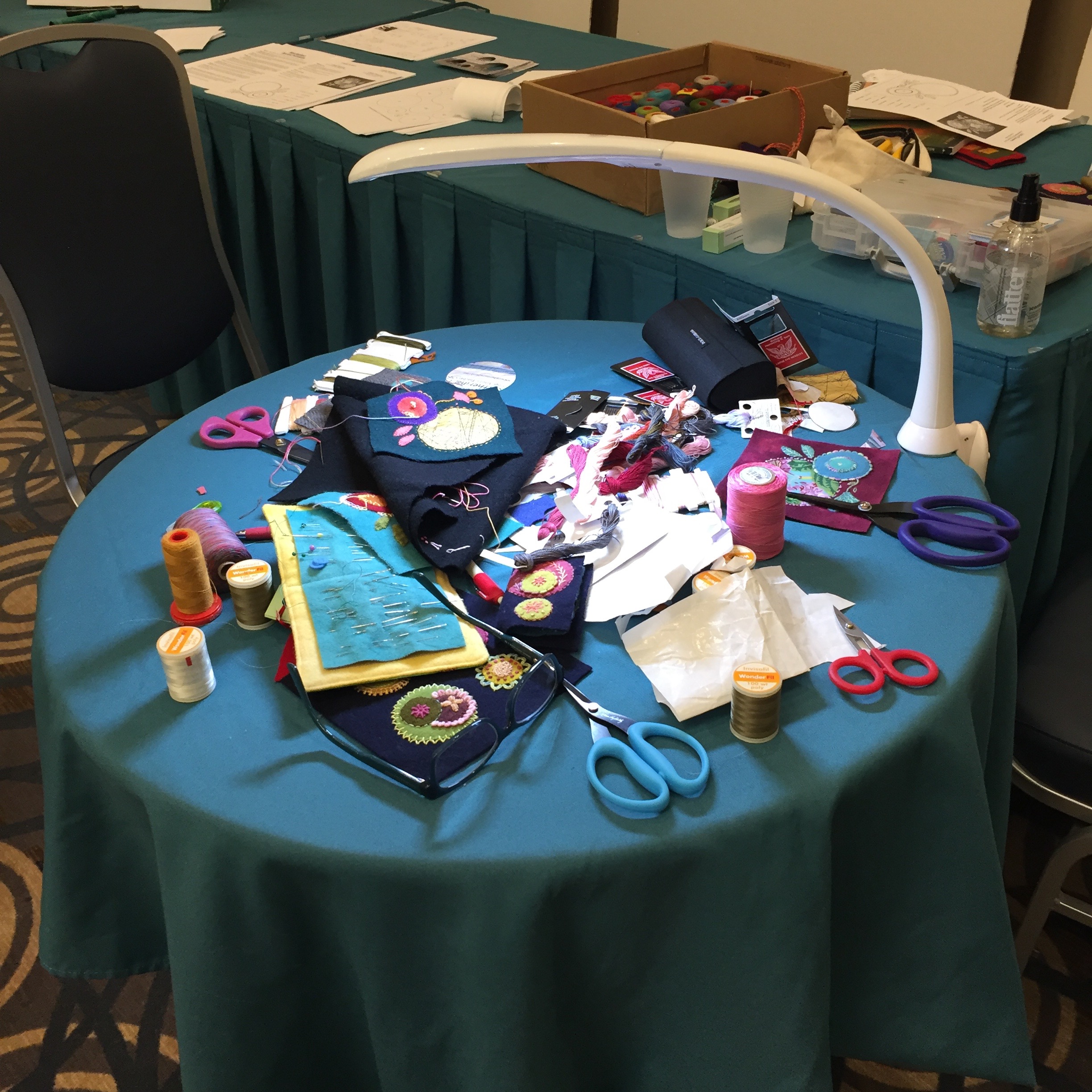 An all day class gave us lots of time for lots of dimensional embroidery stitches. A good time was had by all!
I've been home from the show for less than twenty four hours. I'm flying to Alabama this evening. Part two (and three) will follow, just not too sure how soon. Rest assured I had some adventures…