What would you say if you got an e-mail from a magazine editor asking you if you would agree to be featured in "America's Favorite Quilting Magazine"?
(it says so right on the cover…)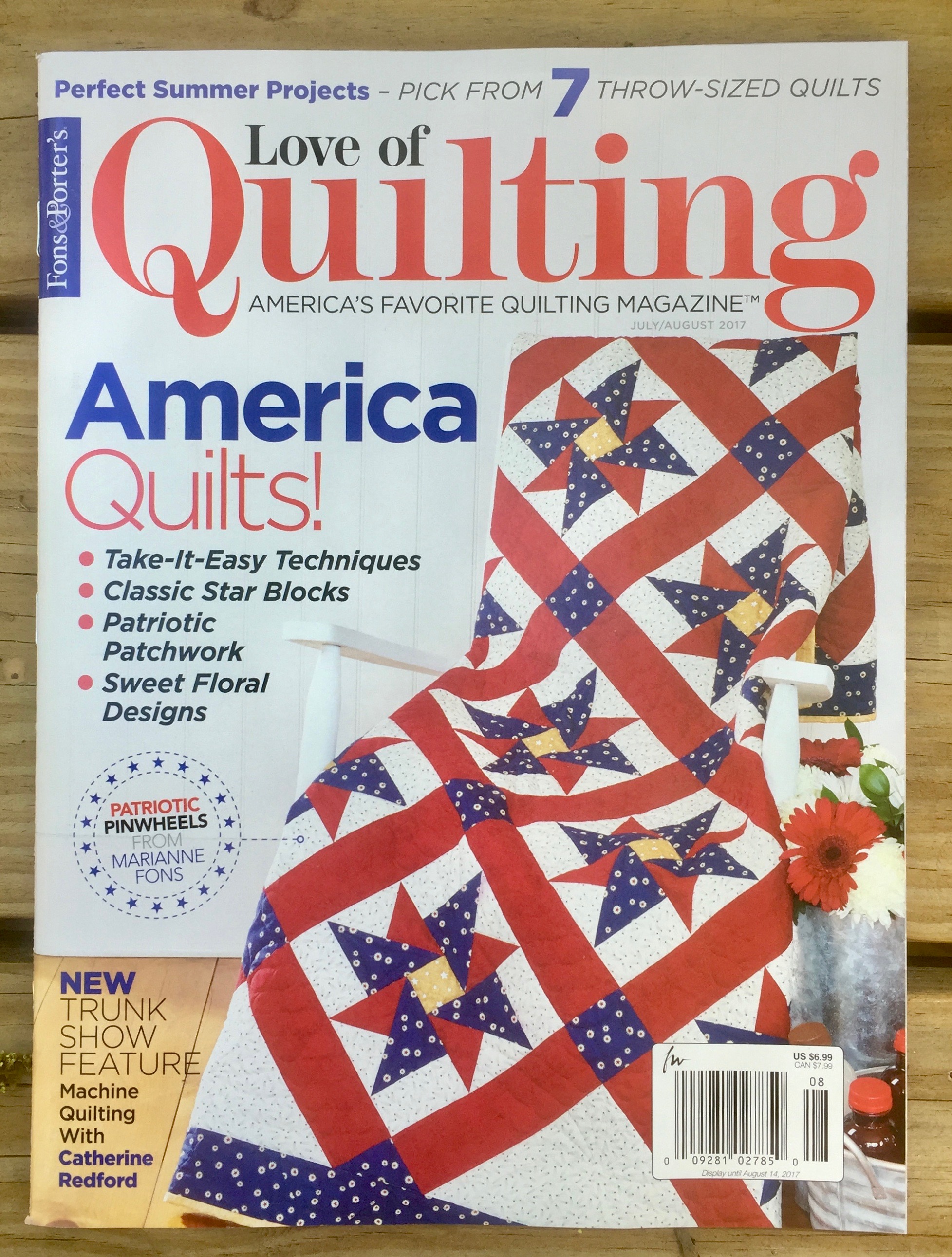 Well, I think you'd say yes? And yes, that's what I said!
And now you can read all about me in Fons & Porter Love of Quilting magazine, the July/August 2017 edition.
The one that has my name on the cover. It's small print in the bottom left hand corner so here's a close up if you missed it…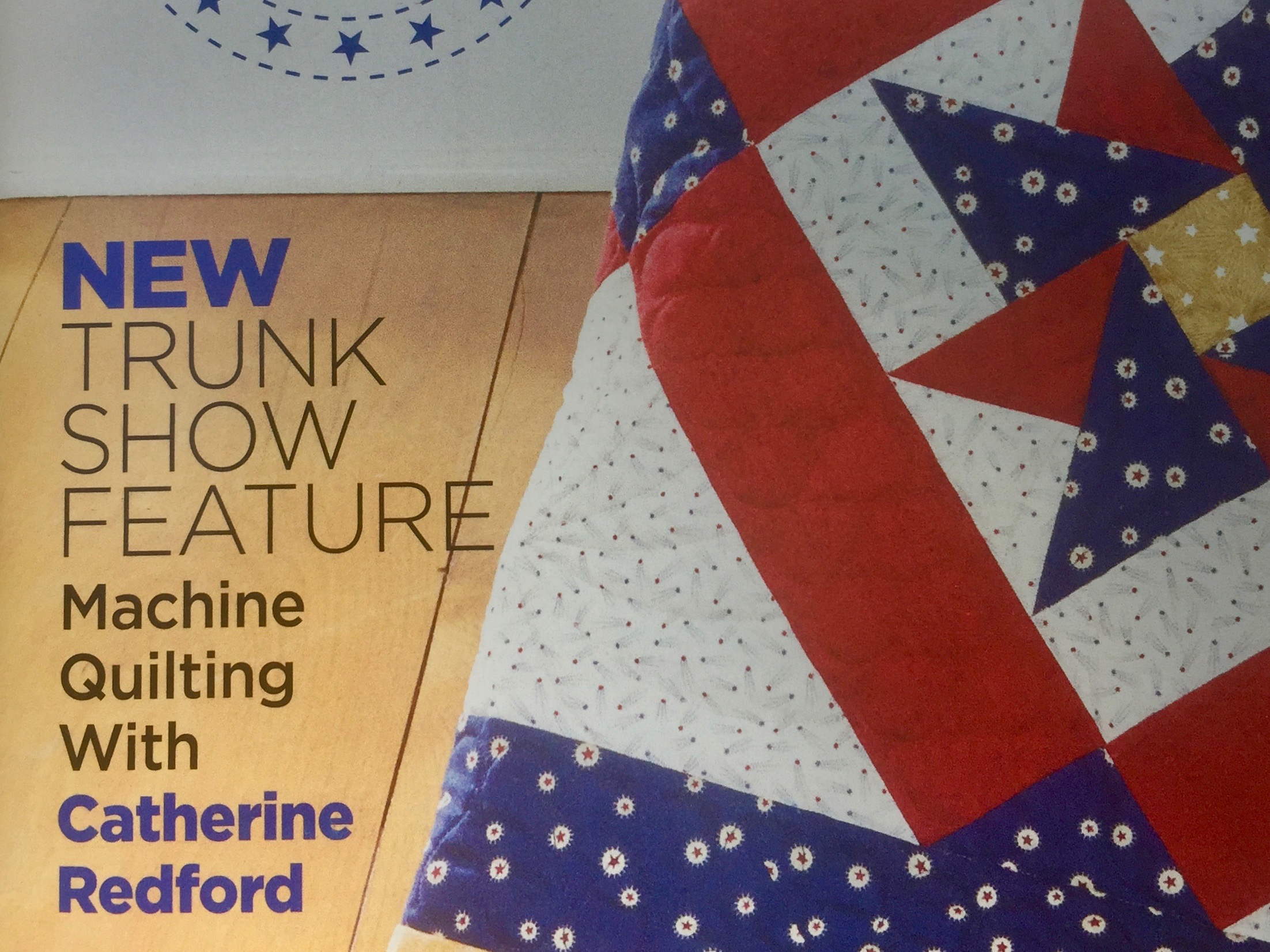 I received my two copies in the mail yesterday. I hesitated before looking inside. But there they were, four pages of interview by Lauren Lang, who turned a half hour incoherent phone interview into something quite readable, along with big pictures of four of my quilts.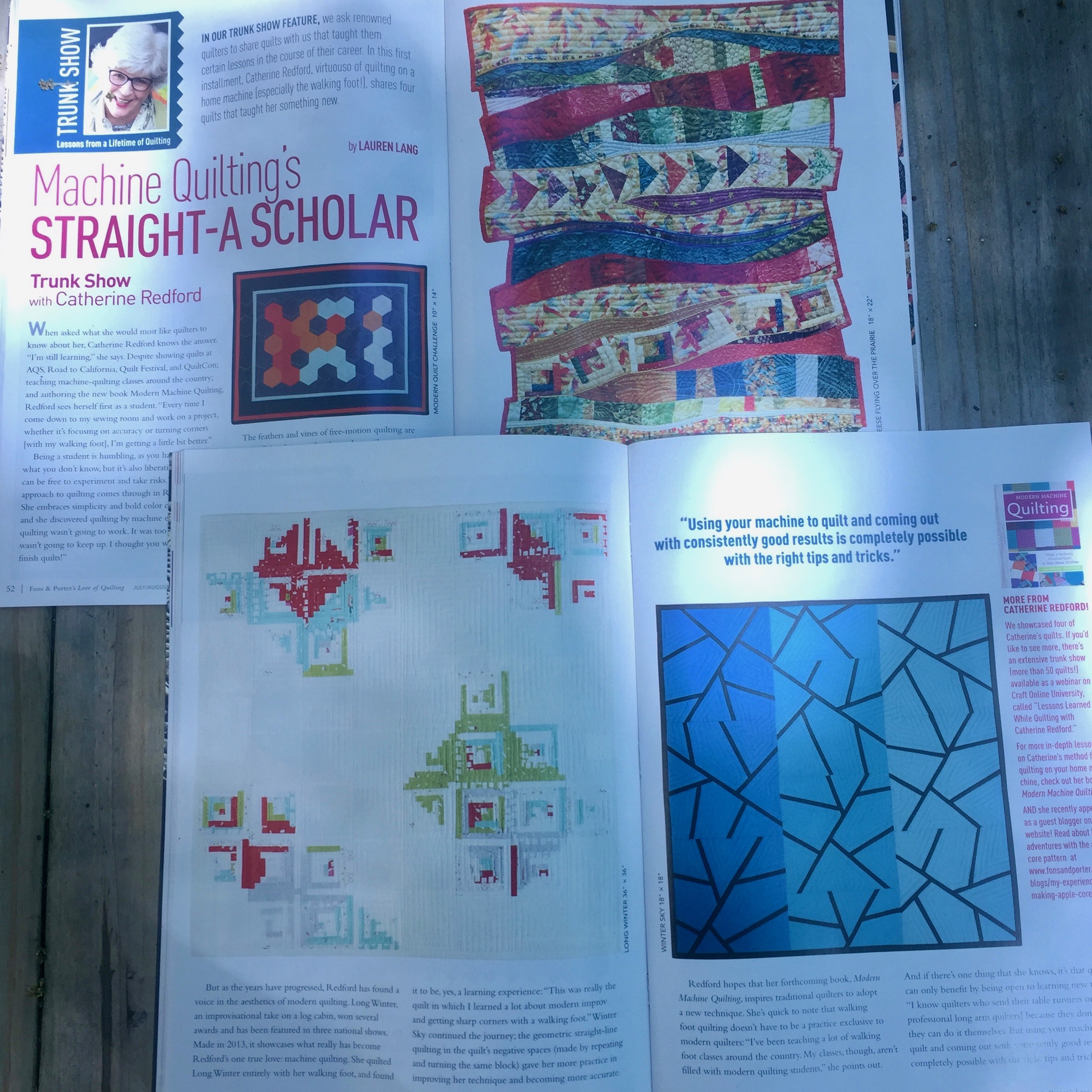 She quotes me a lot so I guess it's true…
And then, as if that's not quite enough, I got my subscription copy of Today's Quilter in the mail.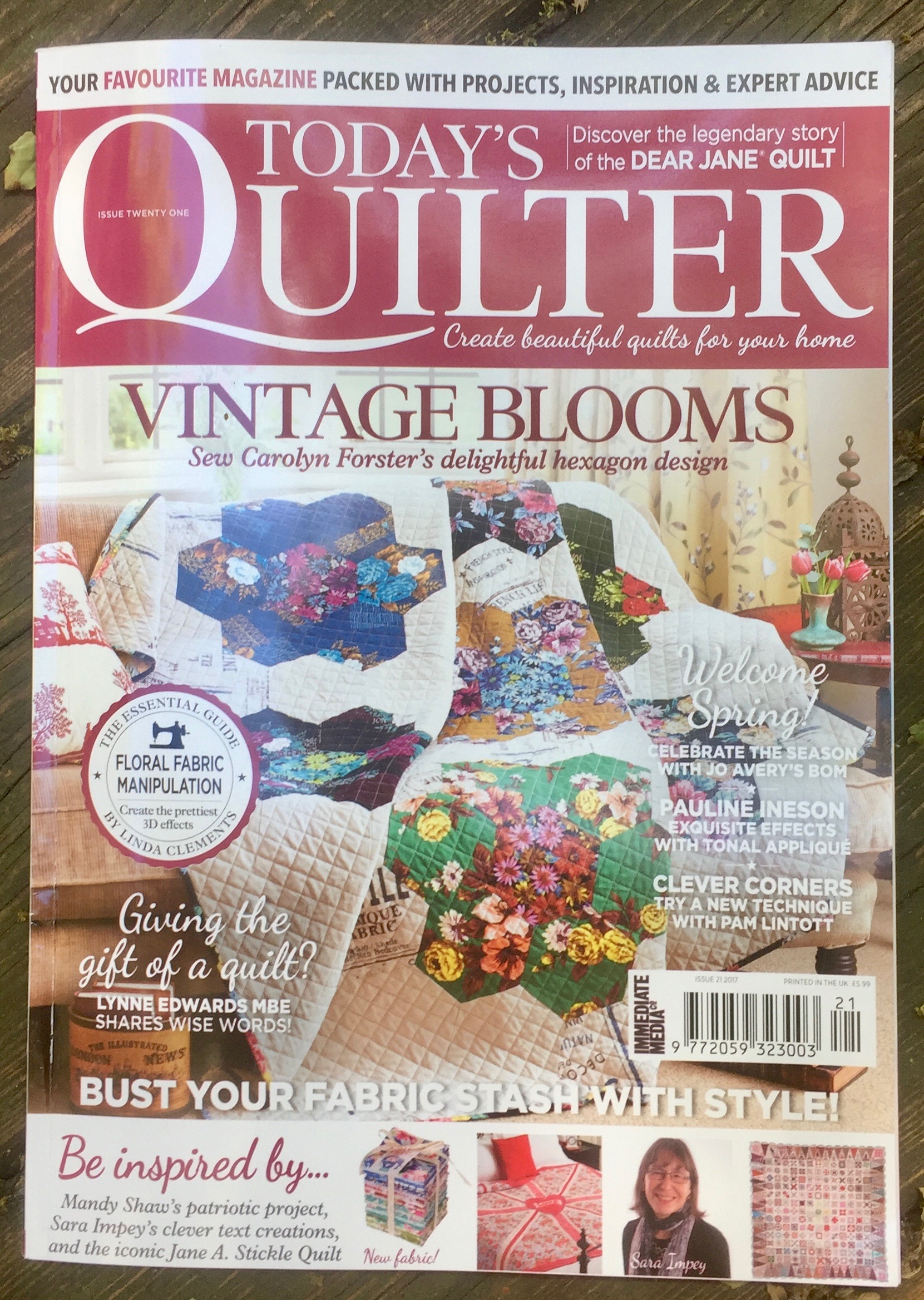 A British magazine that offers a different view of the quilting world.
But what's this? Inside, on page 16 in Fresh Picks…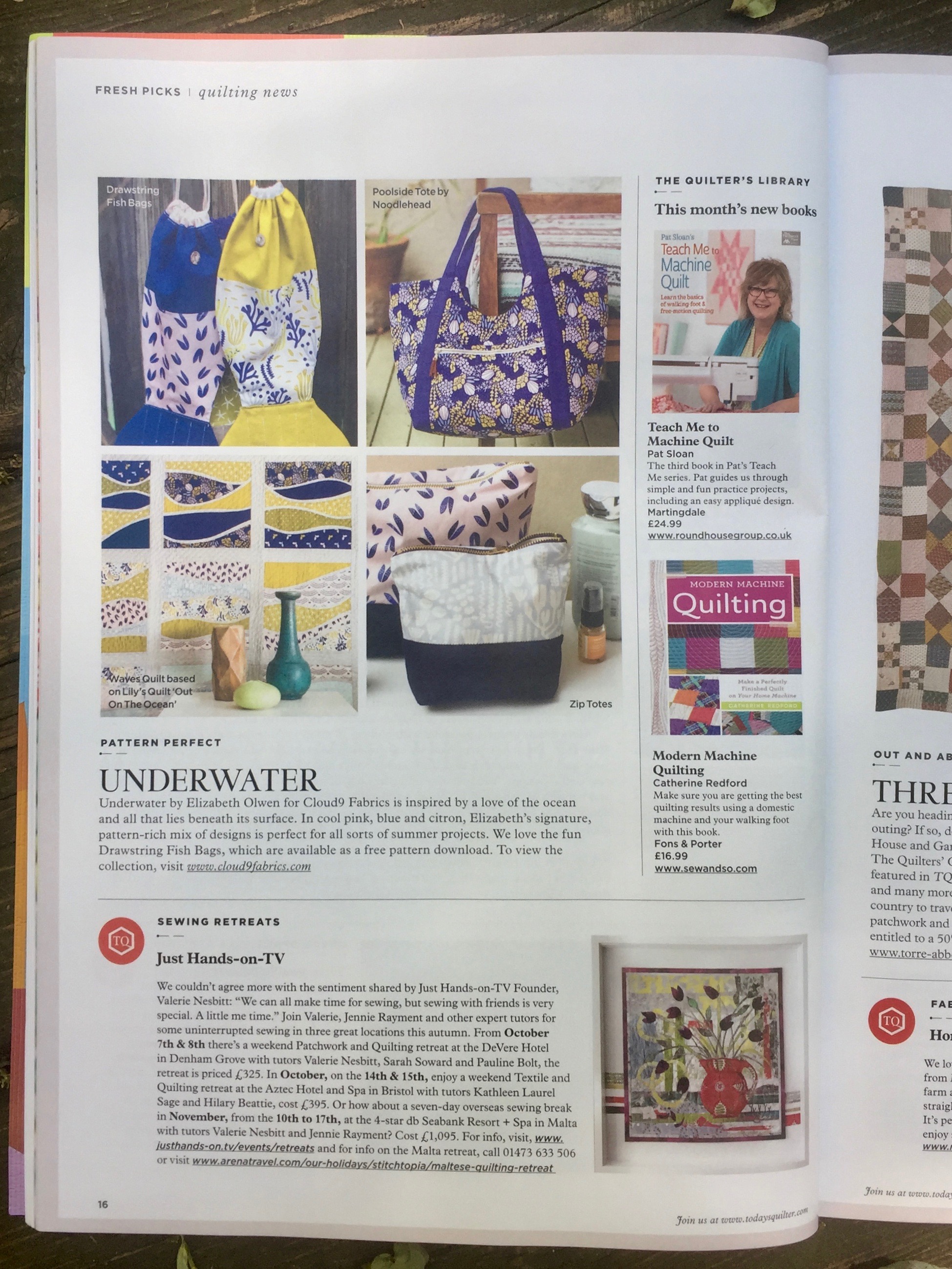 Modern Machine Quilting is alive and well in the UK!
That's enough excitement for today 🙂