What better way to start than with a picture of a happy baby?
Christopher came to visit last weekend. He is one today!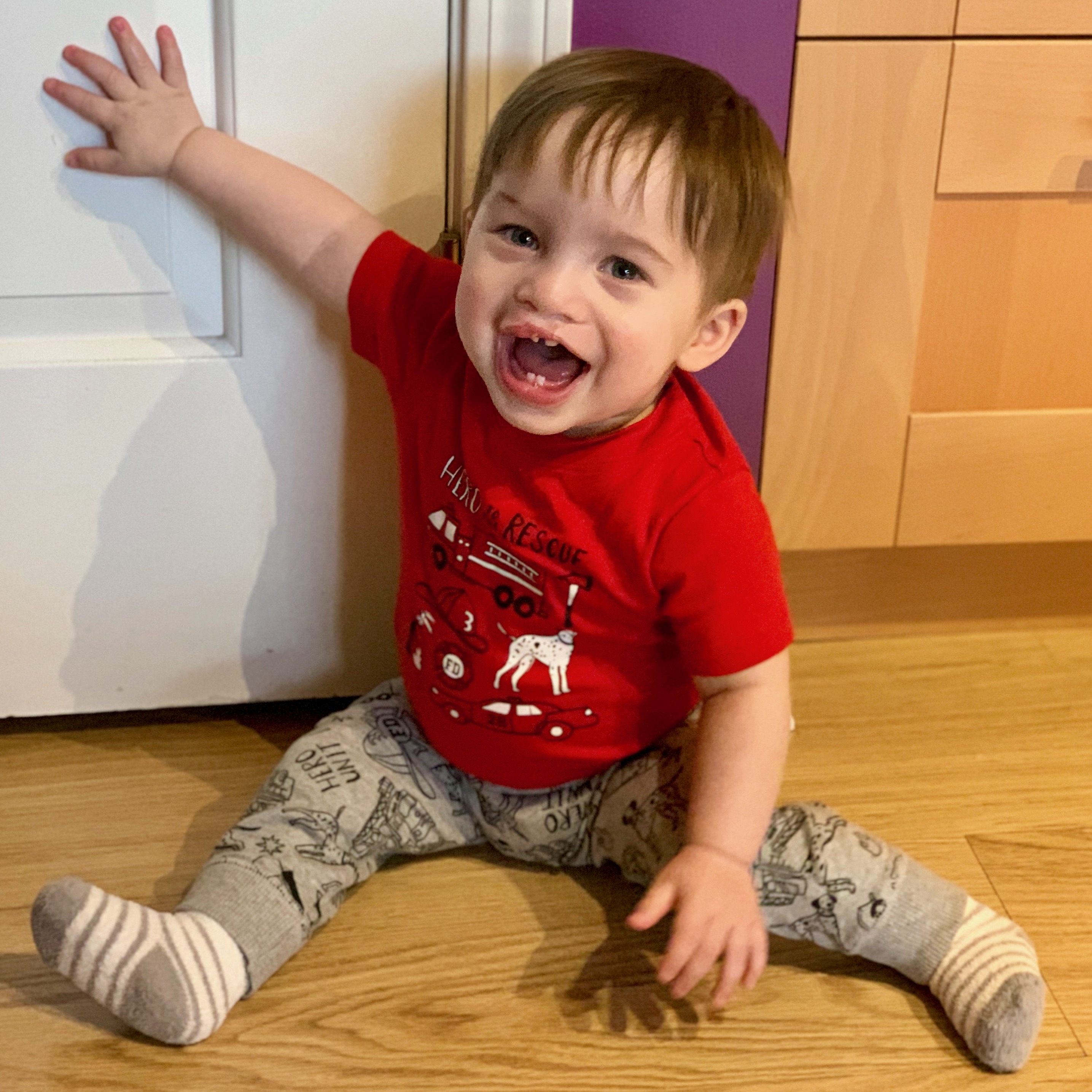 His parents came too. Here they are, all cleaned up ready to go out…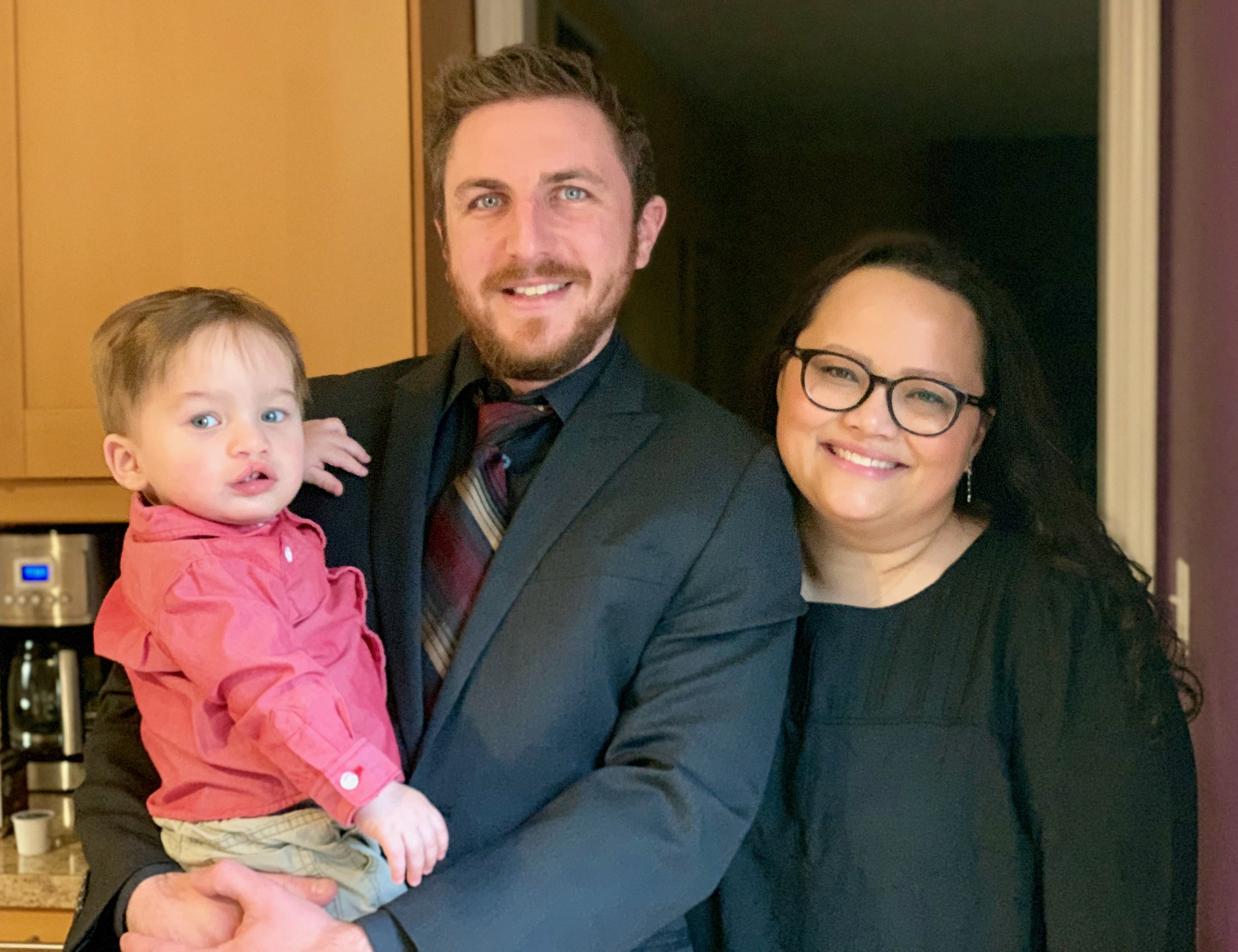 It was very good to see them. We are going to see them again on Sunday in Wisconsin. Emily and Christopher are having a joint celebration of their birthdays. We are hoping for a dry day!
I went to Fort Wayne Indiana this week. I drove there on Tuesday. It takes just over three hours to go the 180 miles… There is no highway for most of the way, lots of traffic lights to keep me awake 🙂
The Appleseed Quilters Guild meet on Tuesday evenings. There was a bit of business to get through. We got to celebrate Betty, who was 100 this month. We sang Happy Birthday.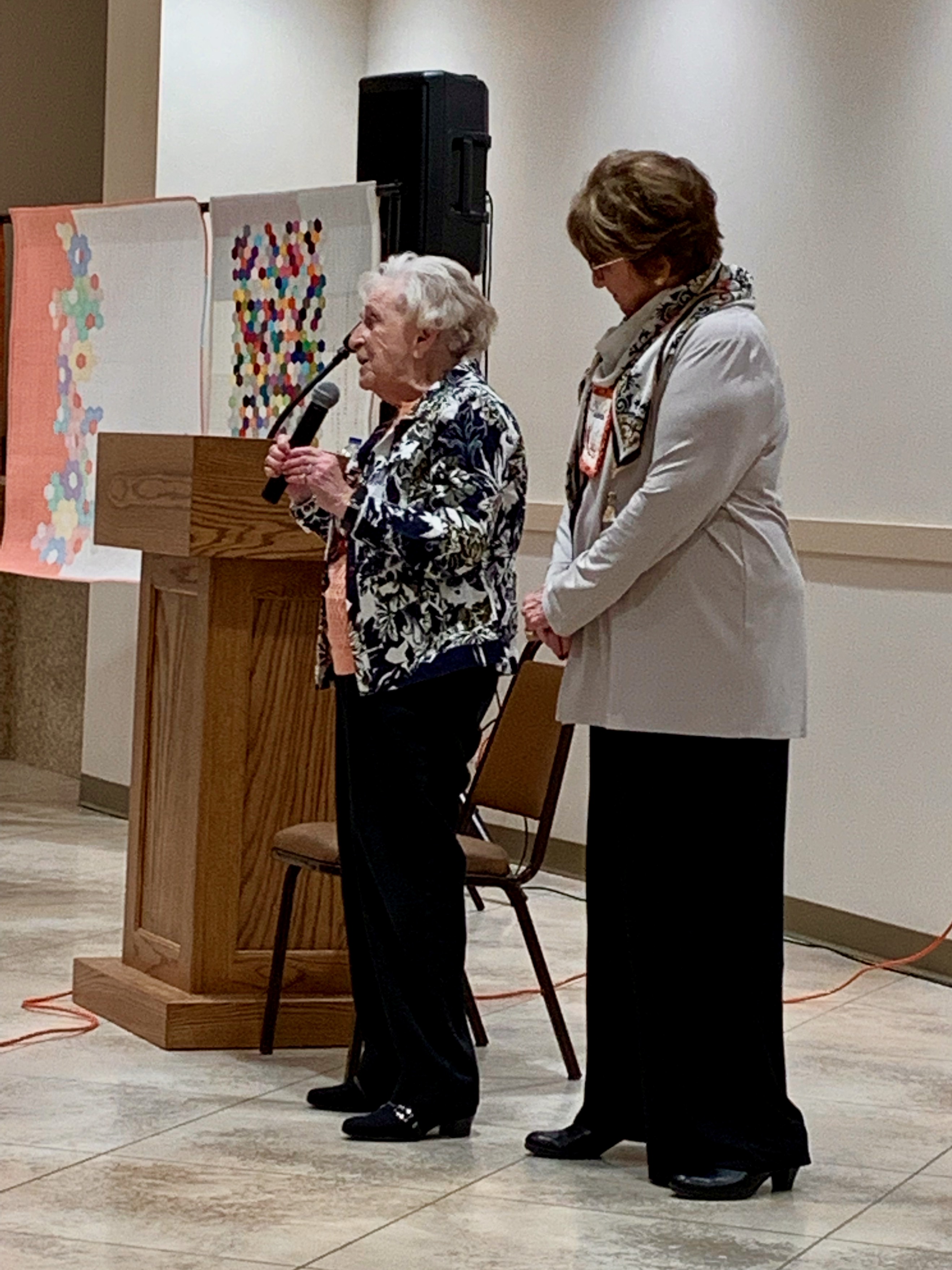 It was a very cold evening but we had a great turn out. Here are the crowd looking right…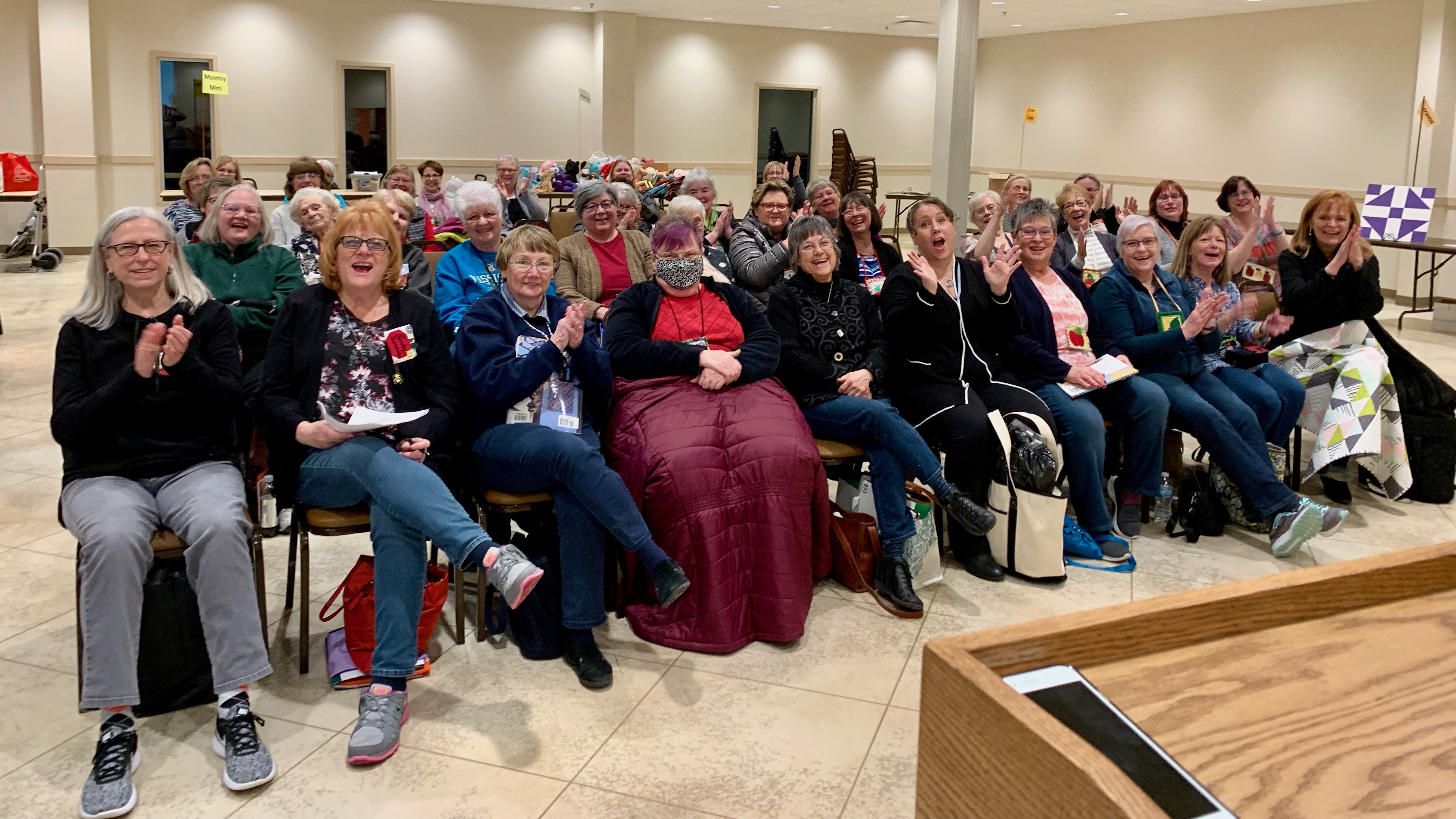 and left…
We turned the lights down during my talk so I couldn't see if anyone went to sleep but I couldn't hear any snoring.
There was lots of show and tell for us to enjoy.
One of the newer members had brought a quilt that had hung in Houston. It was quilted with the walking foot.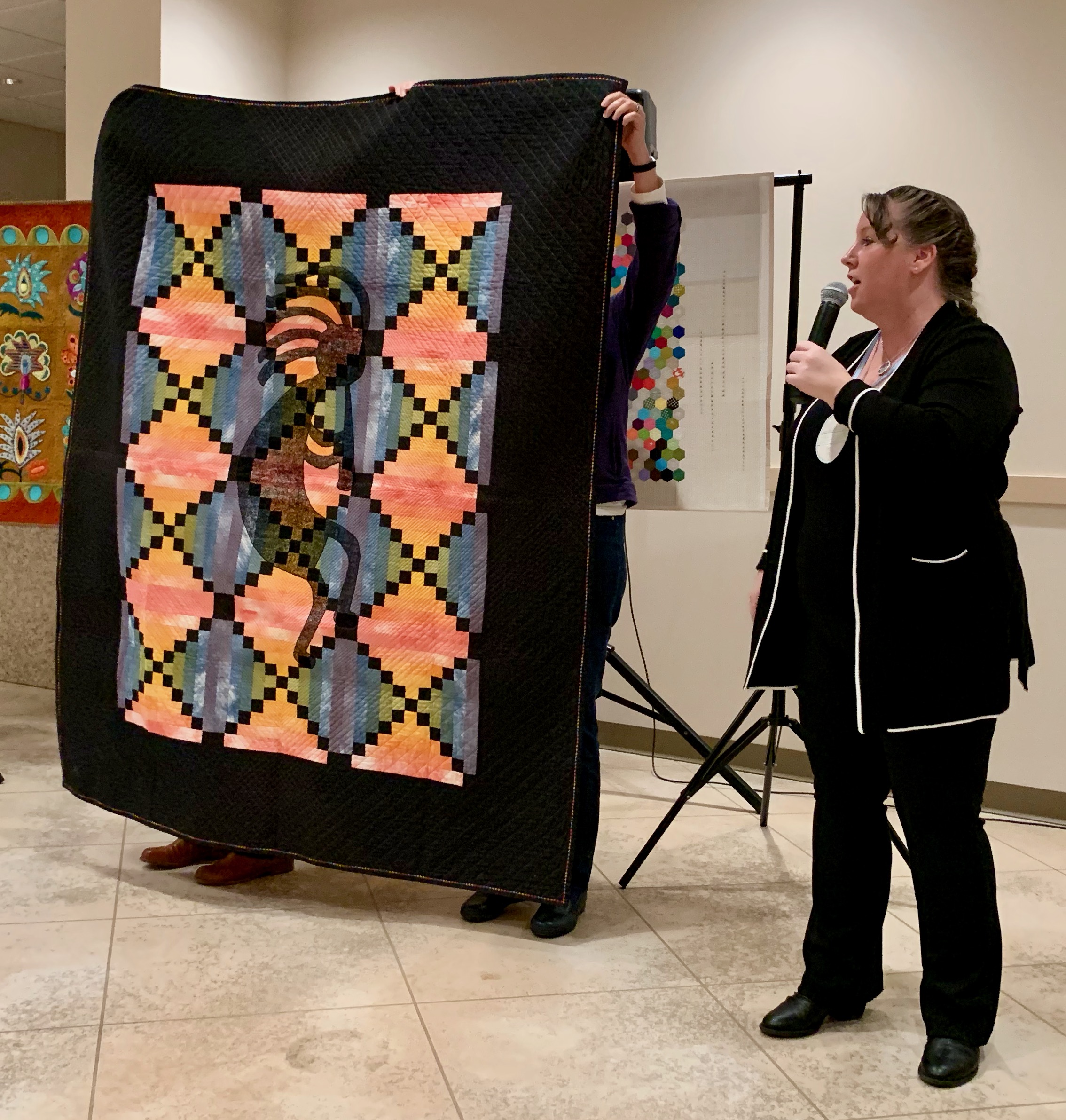 This one was hand pieced on a cross country trip. The maker's husband was at the wheel. He must drive more smoothly than Steve!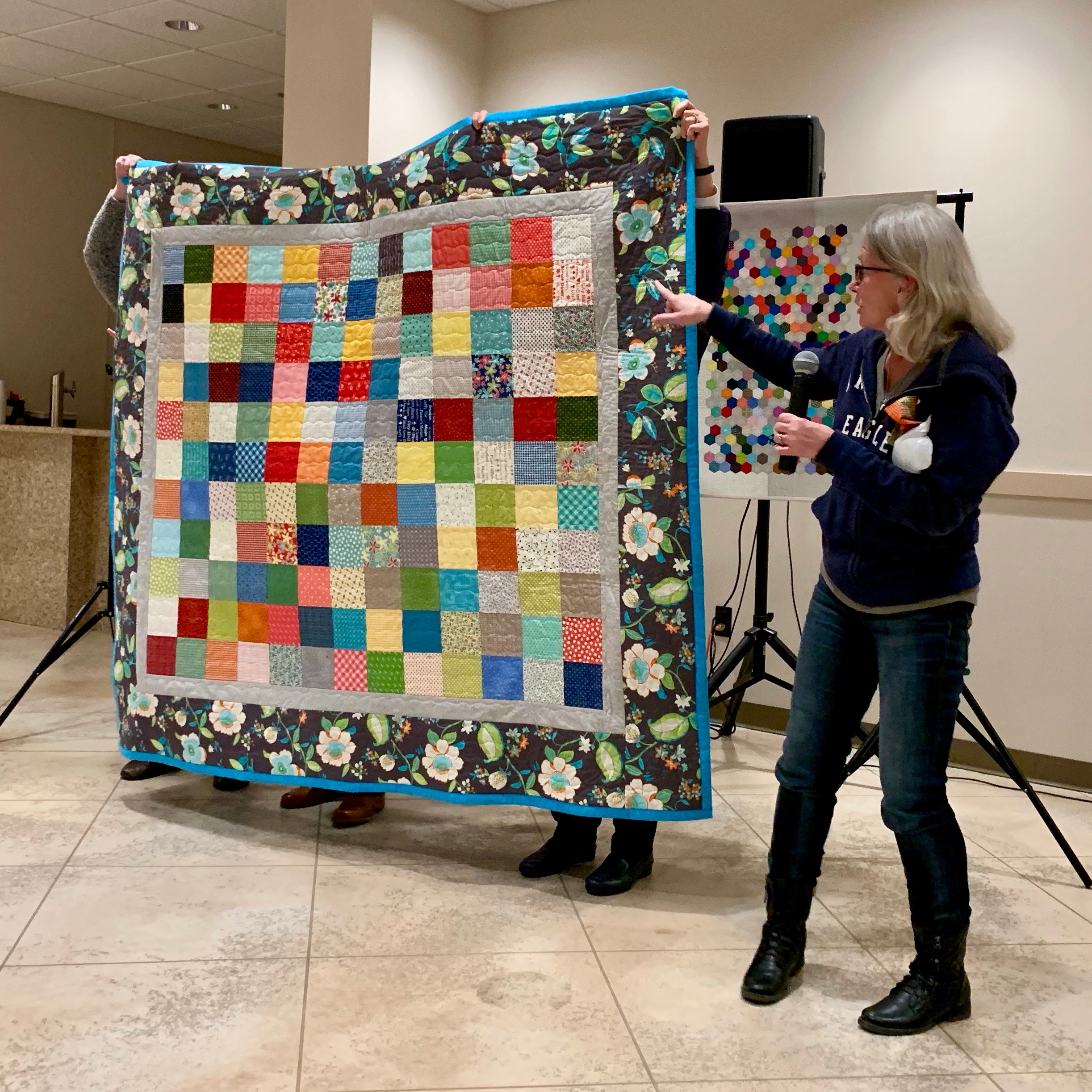 Bev was on the cruise I taught on back in November 2014 and had her finished embroidery to show, and a whole cloth quilt she had made in classes with Angela Walters.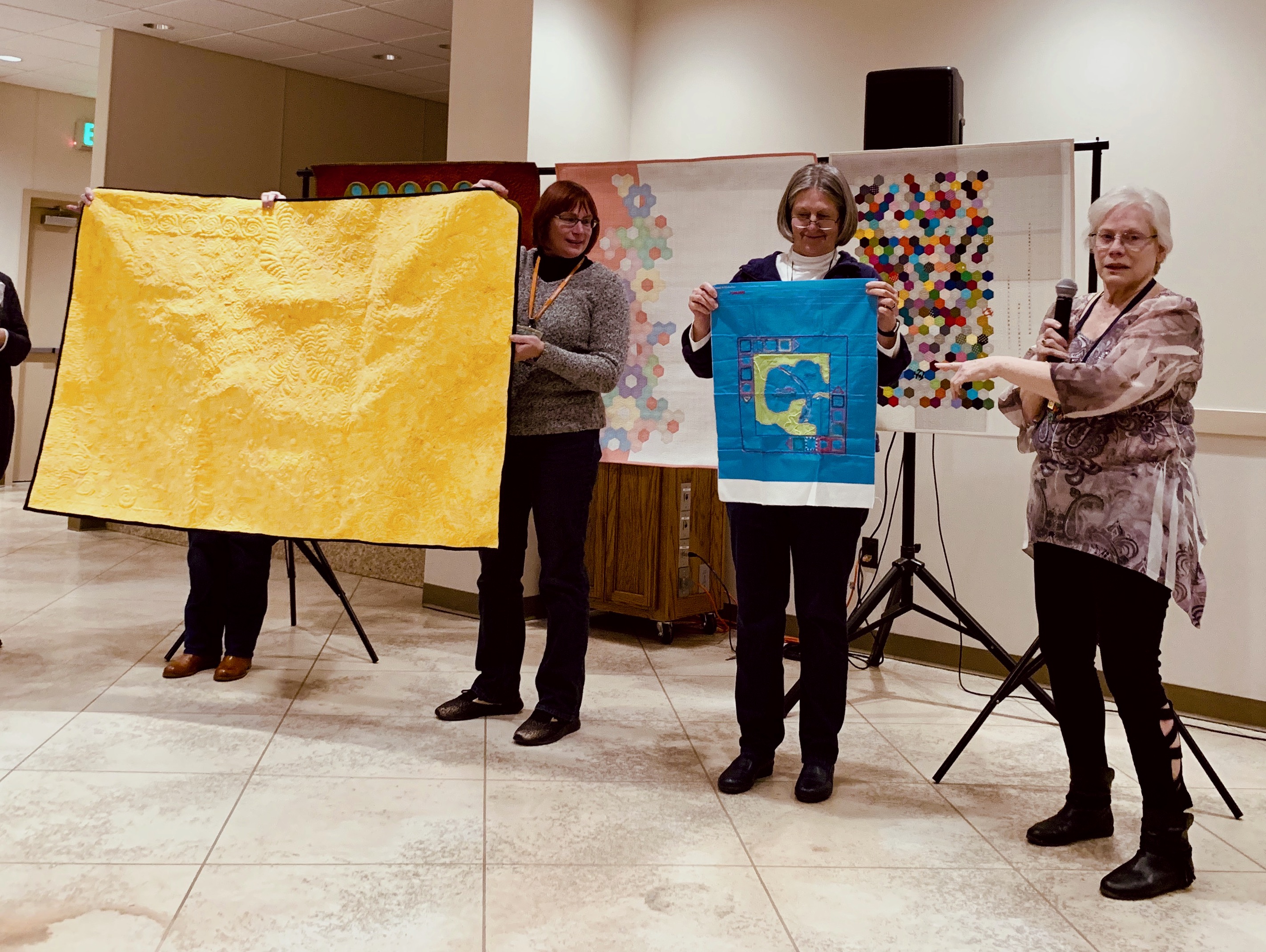 The next lady had a pillow she had made from cutting up her husband's worn out leather bag and a quilt she had started in a class. She said her husband hadn't realized his bag was worn out but she didn't want him to use it any more… It made a very nice pillow!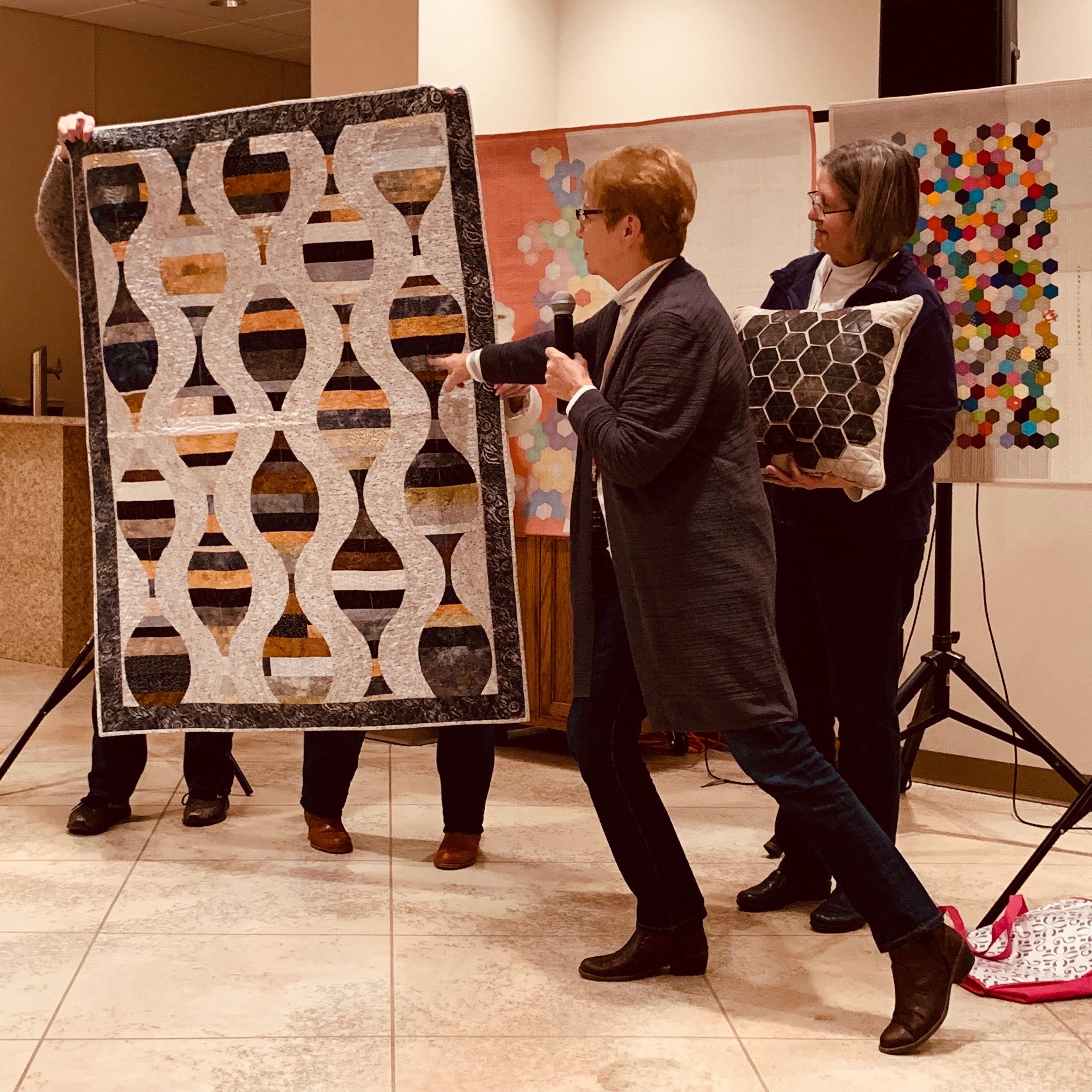 A baby quilt and a panel with an eagle on it. The eagle reminded the maker of a John Denver song and is going to hang over her bed.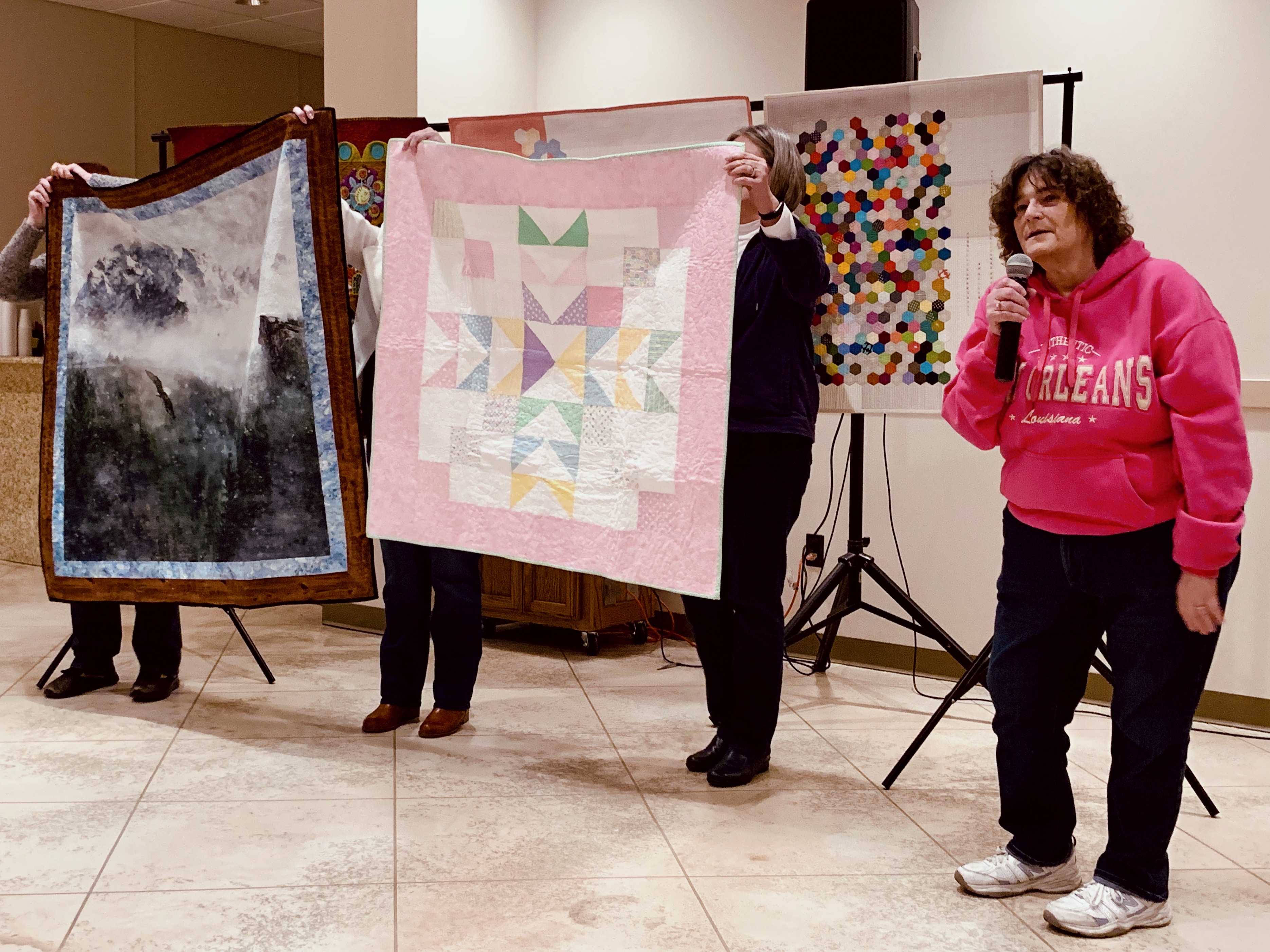 A cat quilt for the quilter's sister. A couple of mice had sneaked in.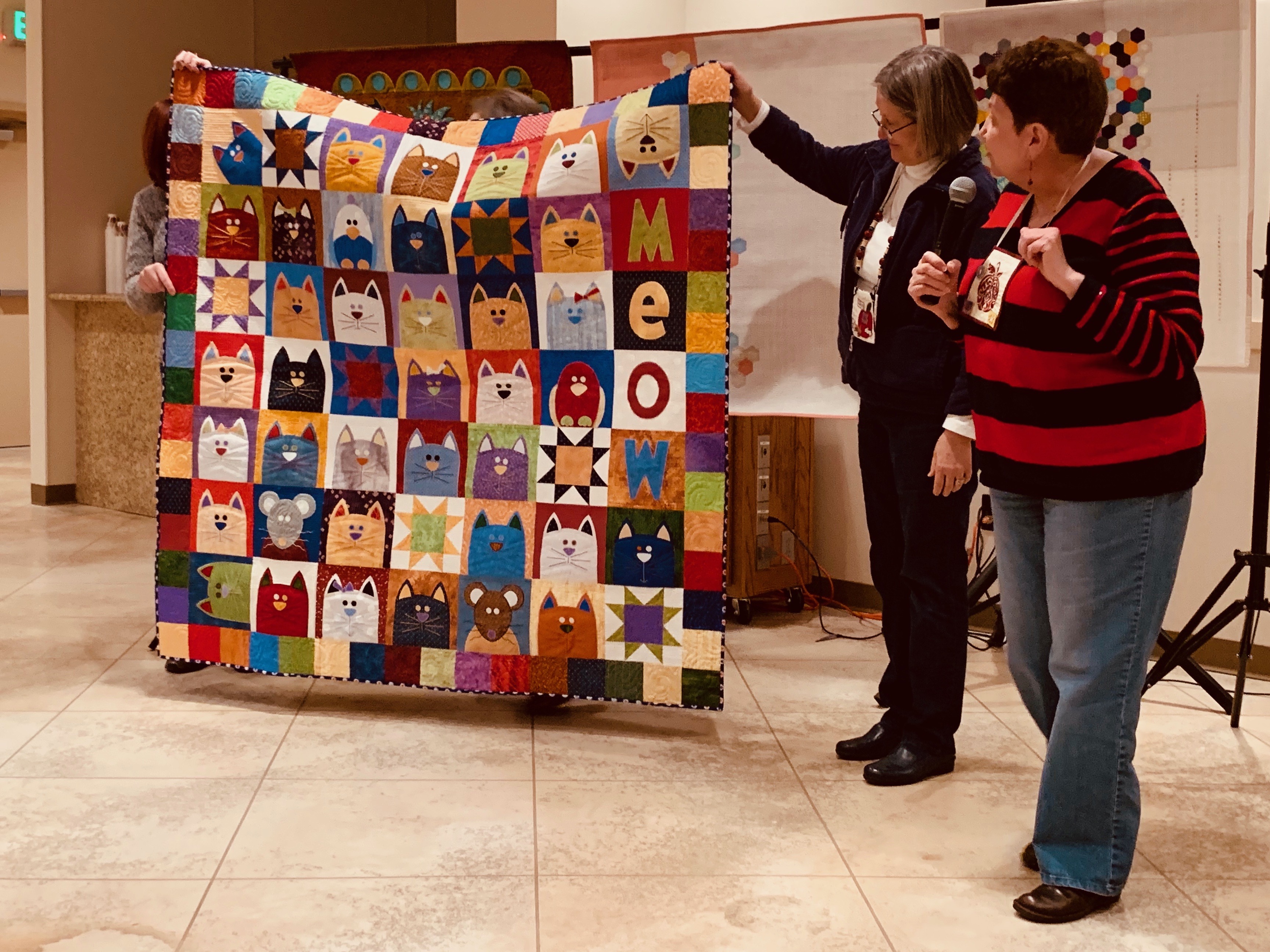 Two sophisticated grey and white quilts, one pieced and one machine embroidered.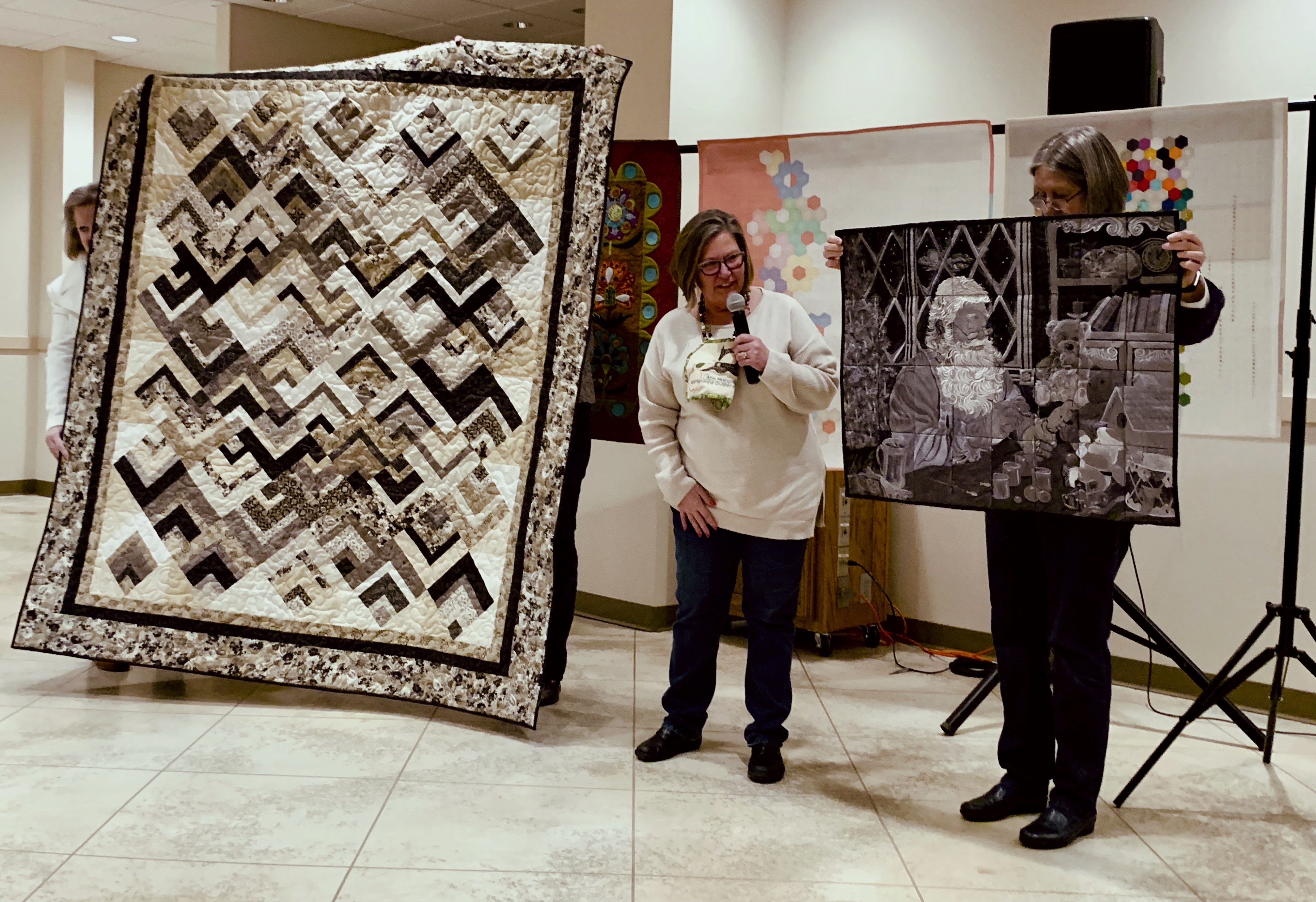 A Christmas quilt,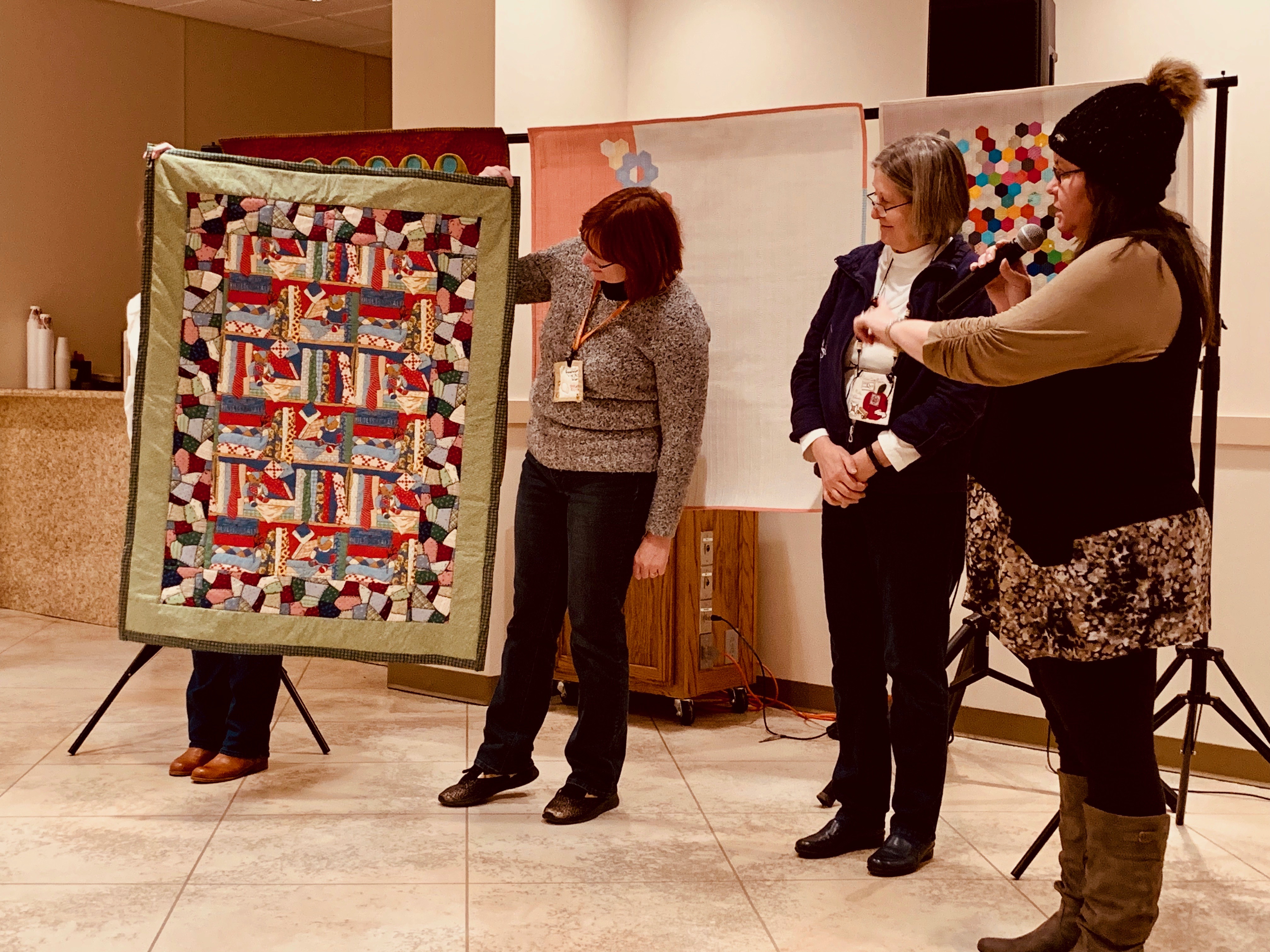 and a baby quilt. Jovie means Joy.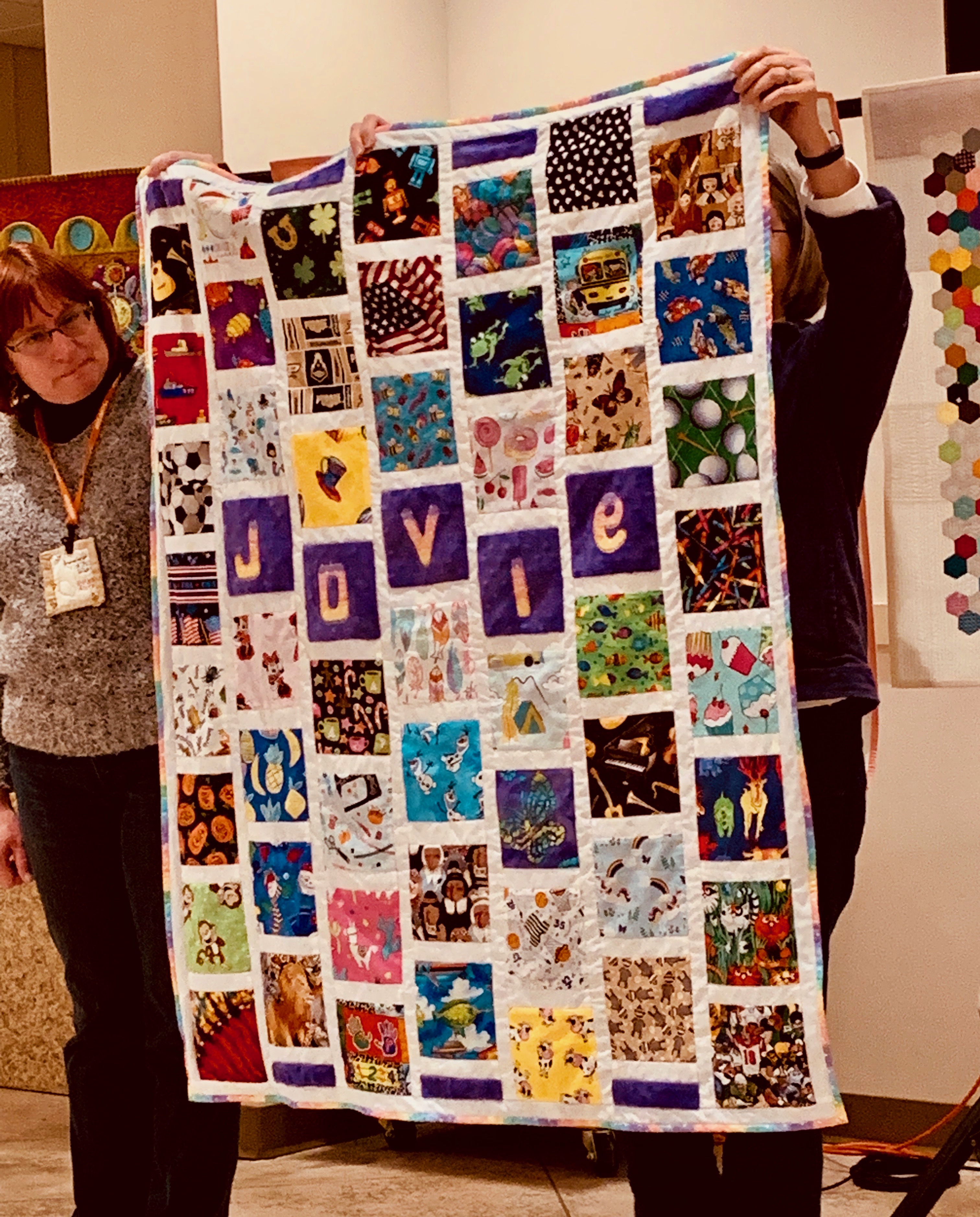 Two very big quilts.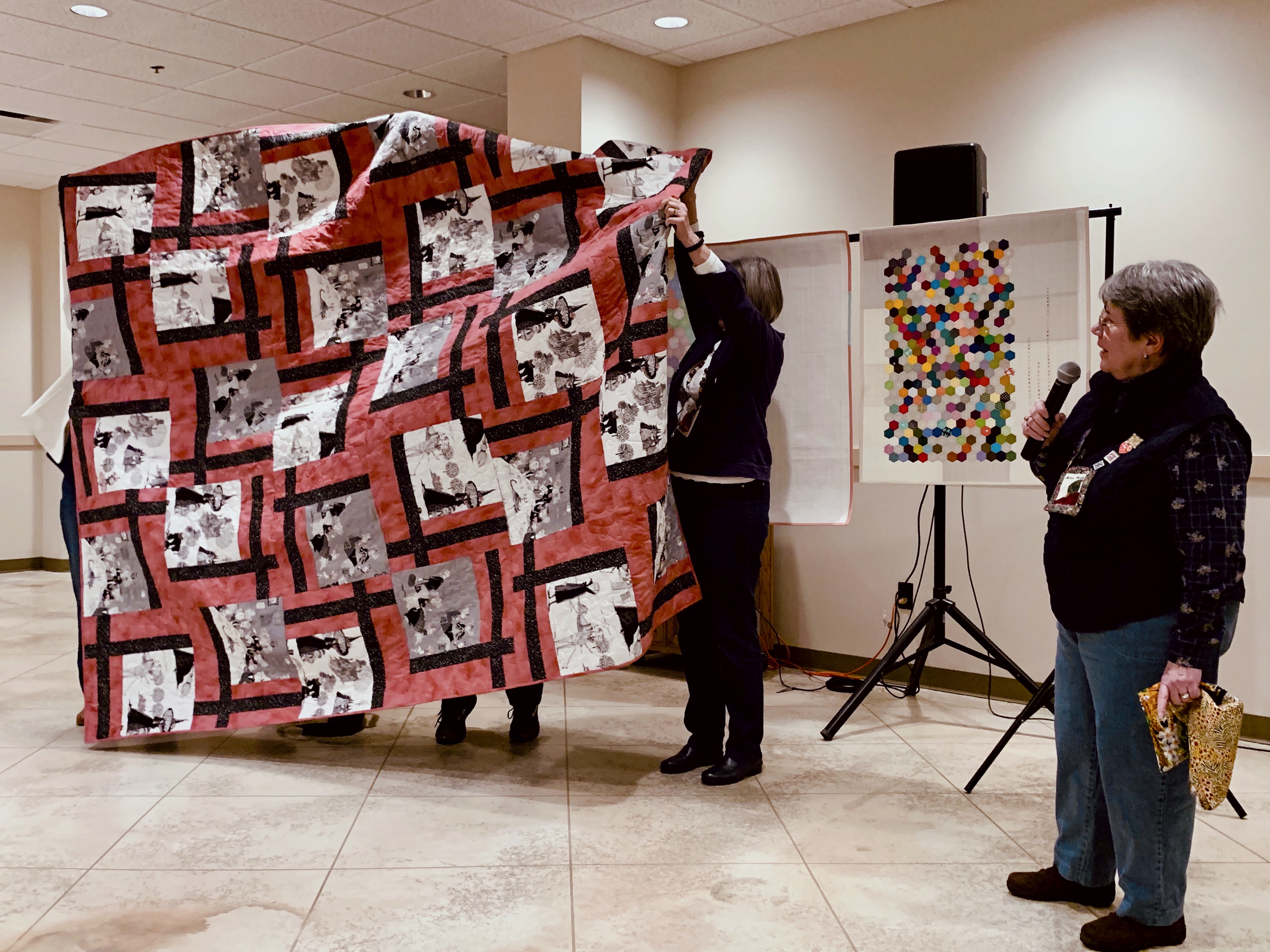 The stitcher had bought the amount of fabric specified on the pattern for a throw quilt but didn't realize that allowed for fussy cutting….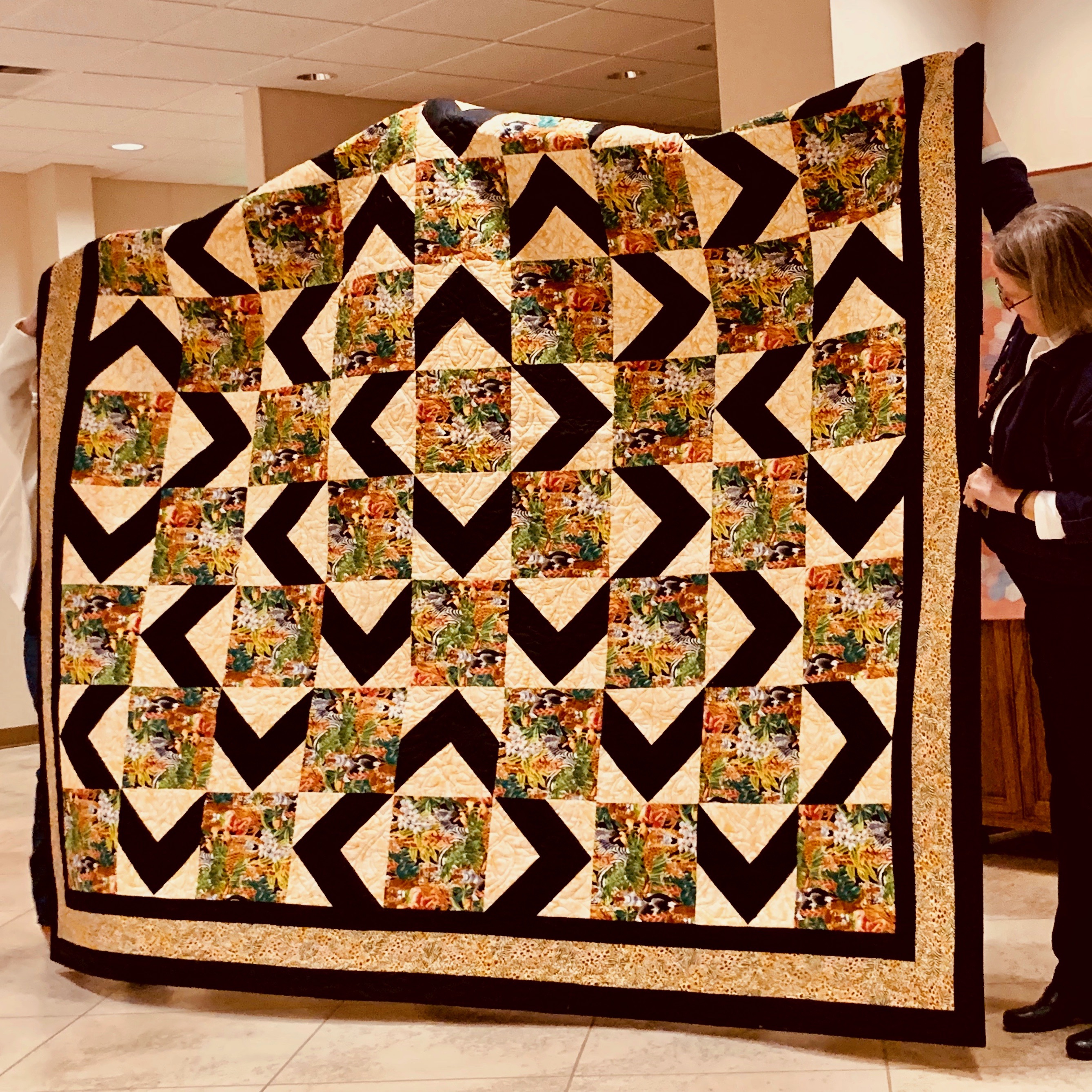 They will keep someone very warm.
It was a fun evening. I had crossed over into the Eastern time zone so it seemed very early when I left my hotel to go to my workshop on Wednesday morning. We had a full class for Walking Foot Quilting – beyond the ditch! They kept me very busy and we were all packed up again at the end before I remembered that I hadn't taken any pictures except a few at the beginning!
We just had one iron so there was plenty of supervision available when pressing those first two seams…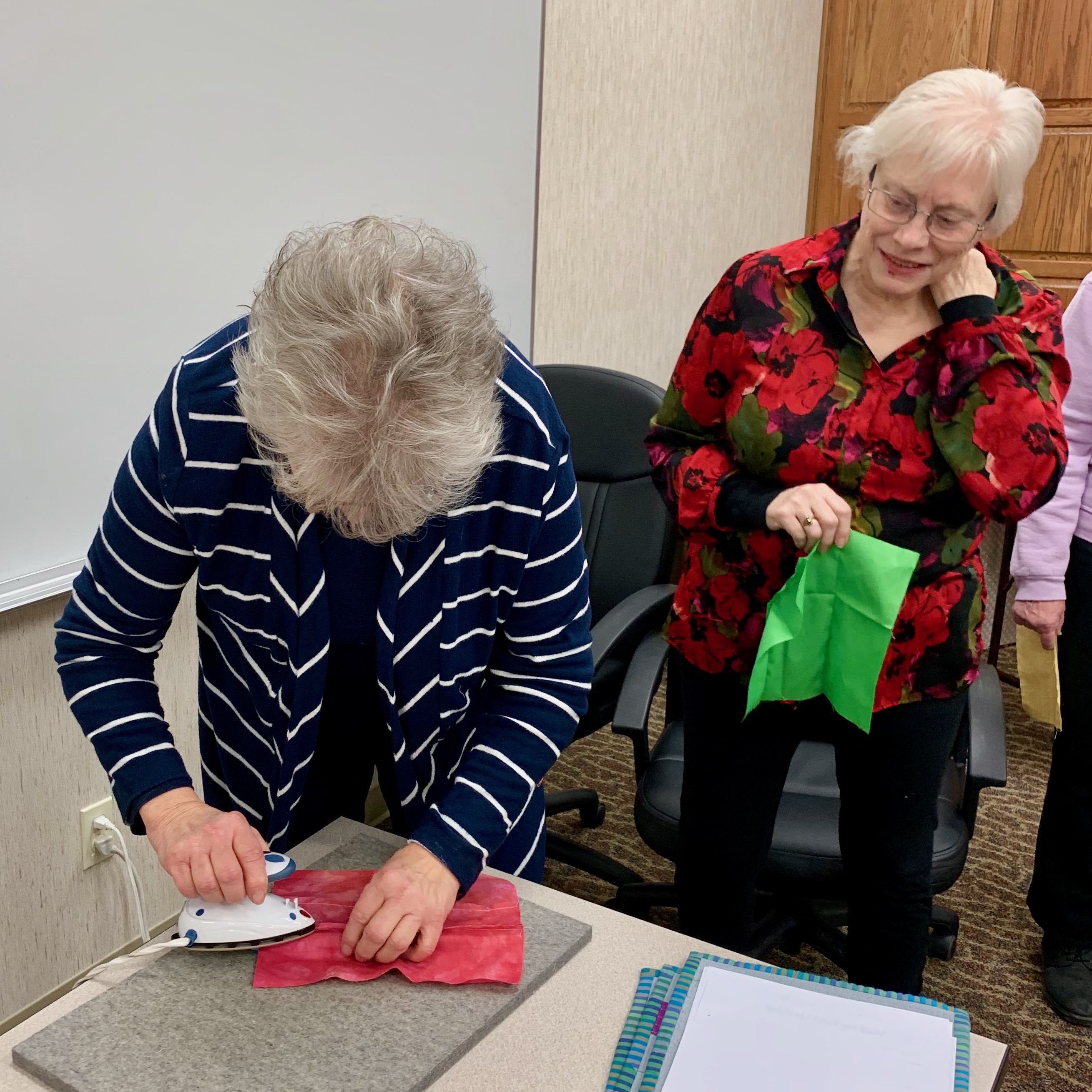 Those are also the last two seams that need pressing so one iron is plenty 🙂
It was a nice bright room and there was plenty of space for everyone's machines.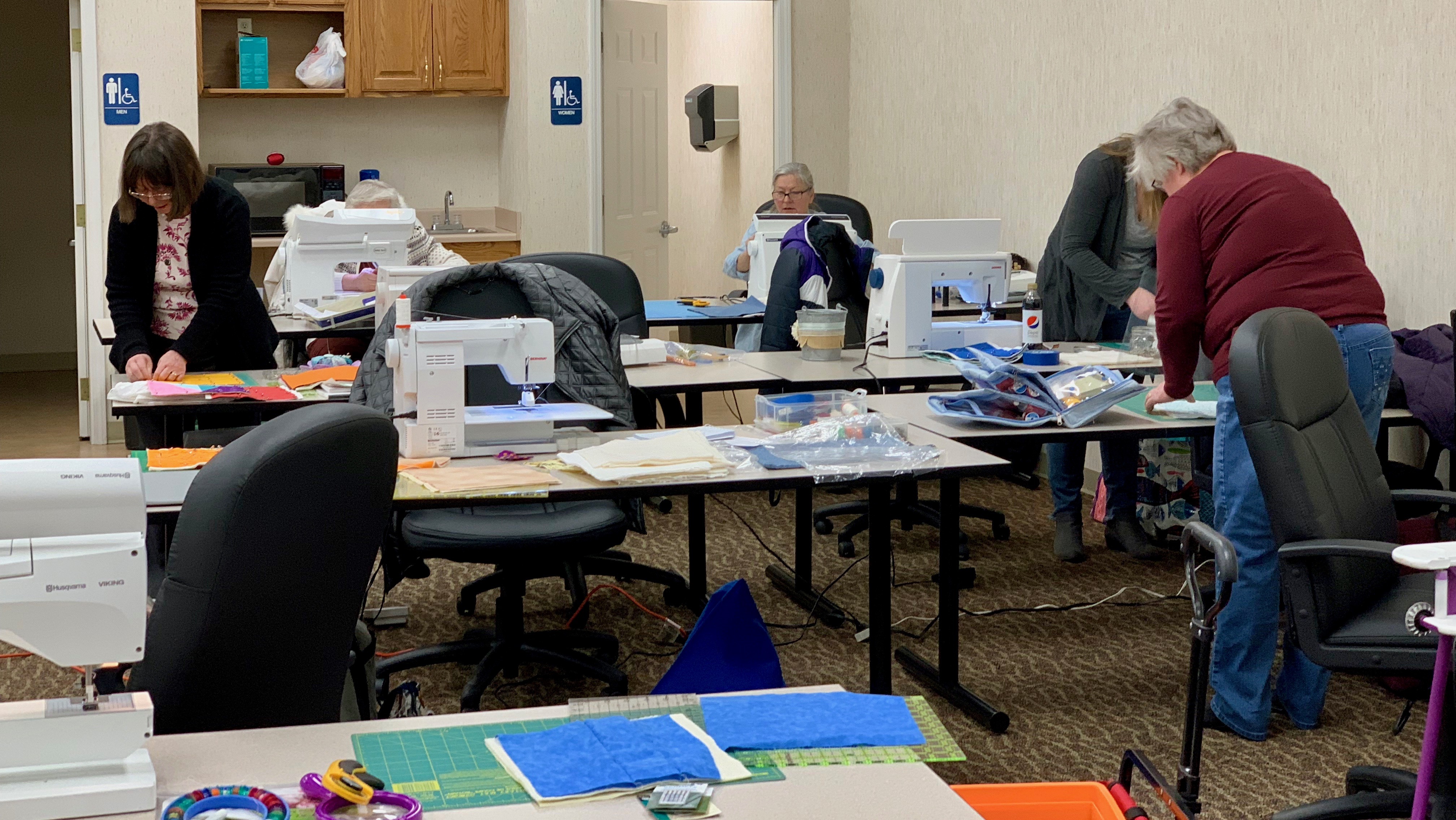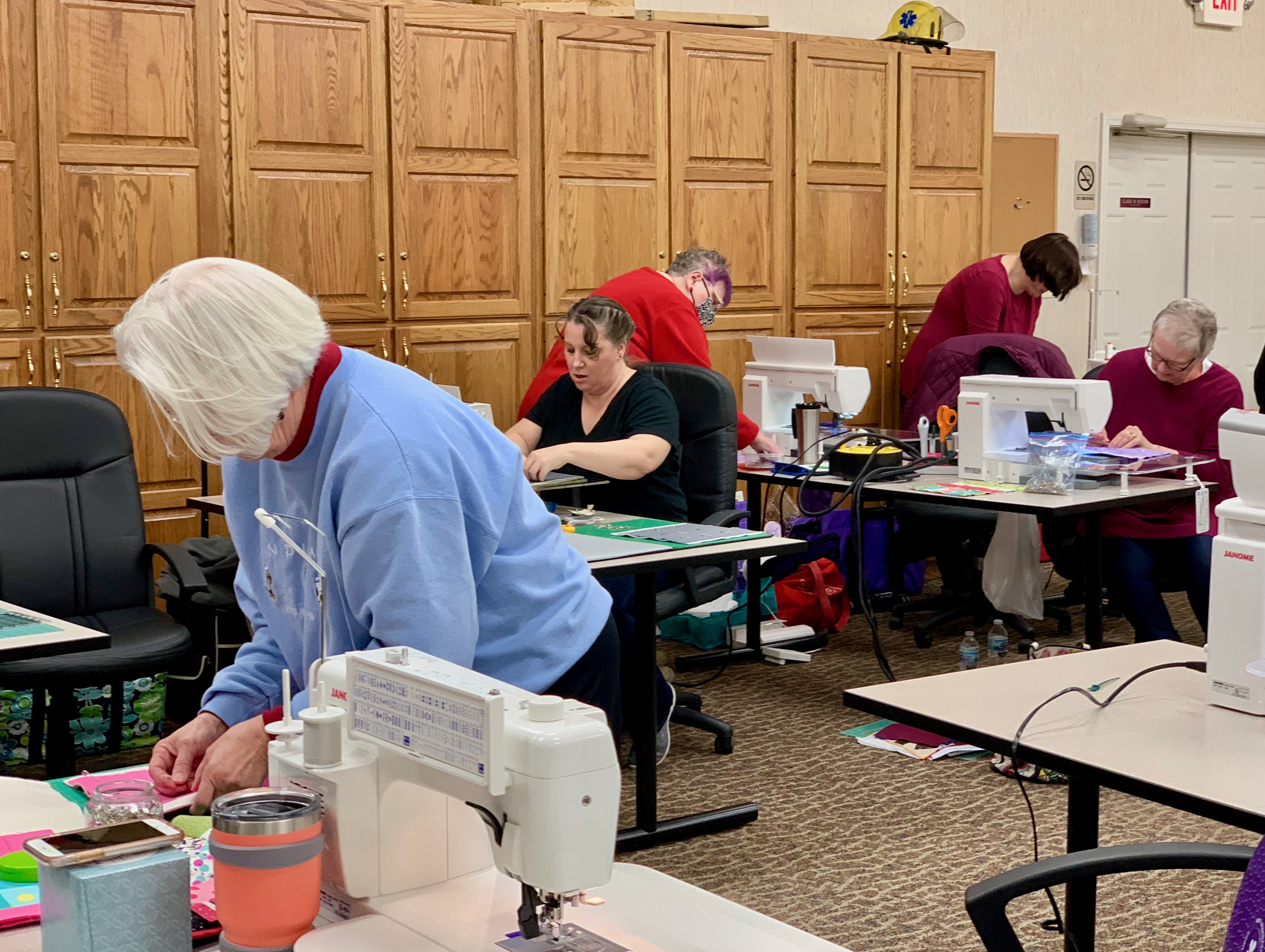 I got lots of nice comments. I think Fort Wayne will be seeing a big upswing in organic curves and quilted spirals.
The drive home was quite pleasant on Thursday. I had worked out the way the stop lights work… trucks to the right, cars in the left hand lane. There was a lot of traffic on I-80 but eyes to the prize and keep on going?
I've already unpacked my bags and cleared up a bit. Jonathan and Lilly are flying in tomorrow to join the Wisconsin festivities. It's going to be a good weekend.