I have family pictures to share with you today but before we get to those I needed to fly home from Houston!
I had a lovely leisurely morning before I left the hotel. I was that person at check in moving stuff between bags to get all three of them within the required 50 pound limit. The Southwest Airlines counter staff are always so patient…
The mid afternoon flight got into Chicago just as the lights were coming on.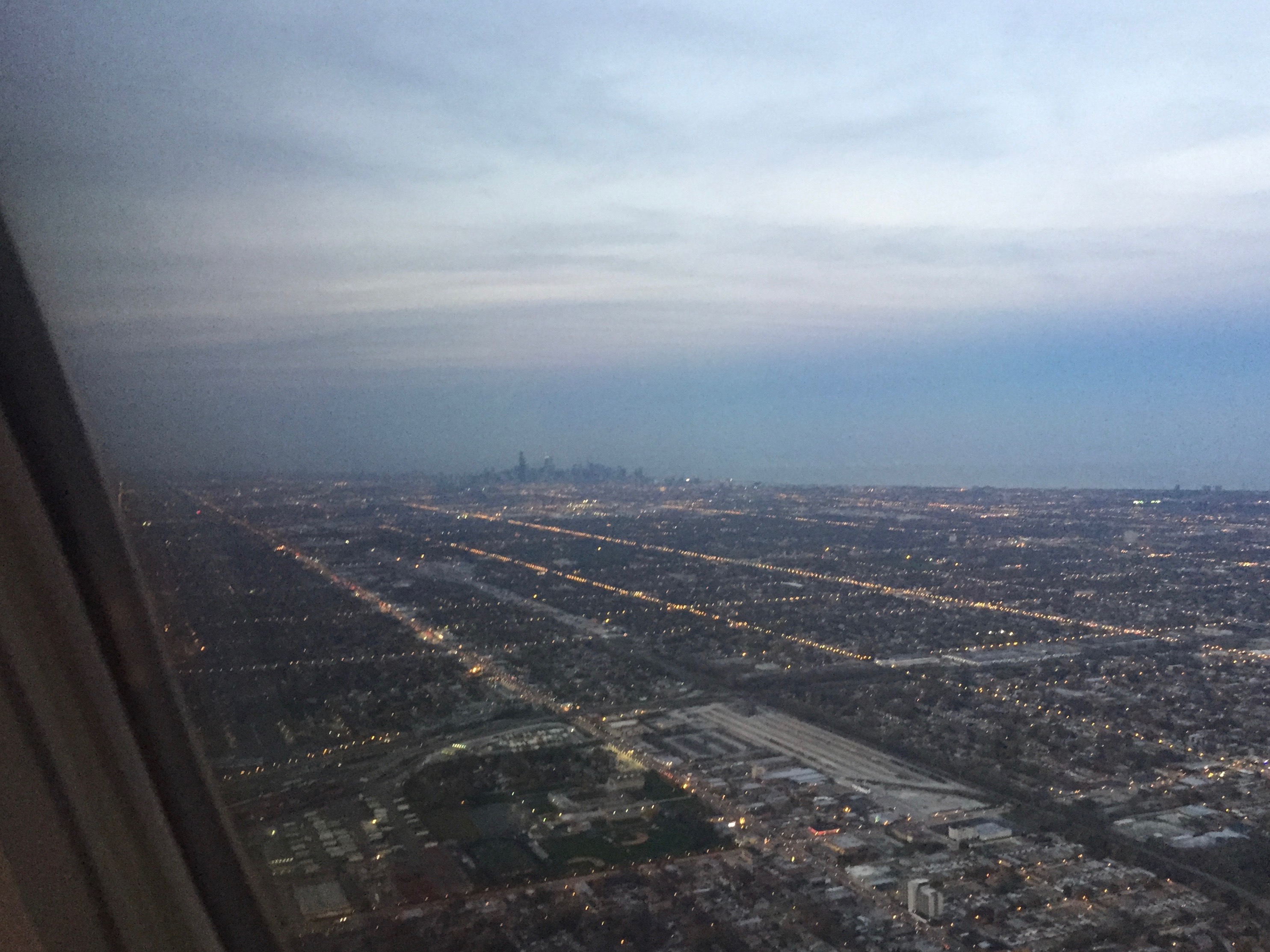 Yes, I had to wait for Steve! Rush hour traffic is never good? I loaded my bags on a cart and finished my book.
And look what was waiting for me at home…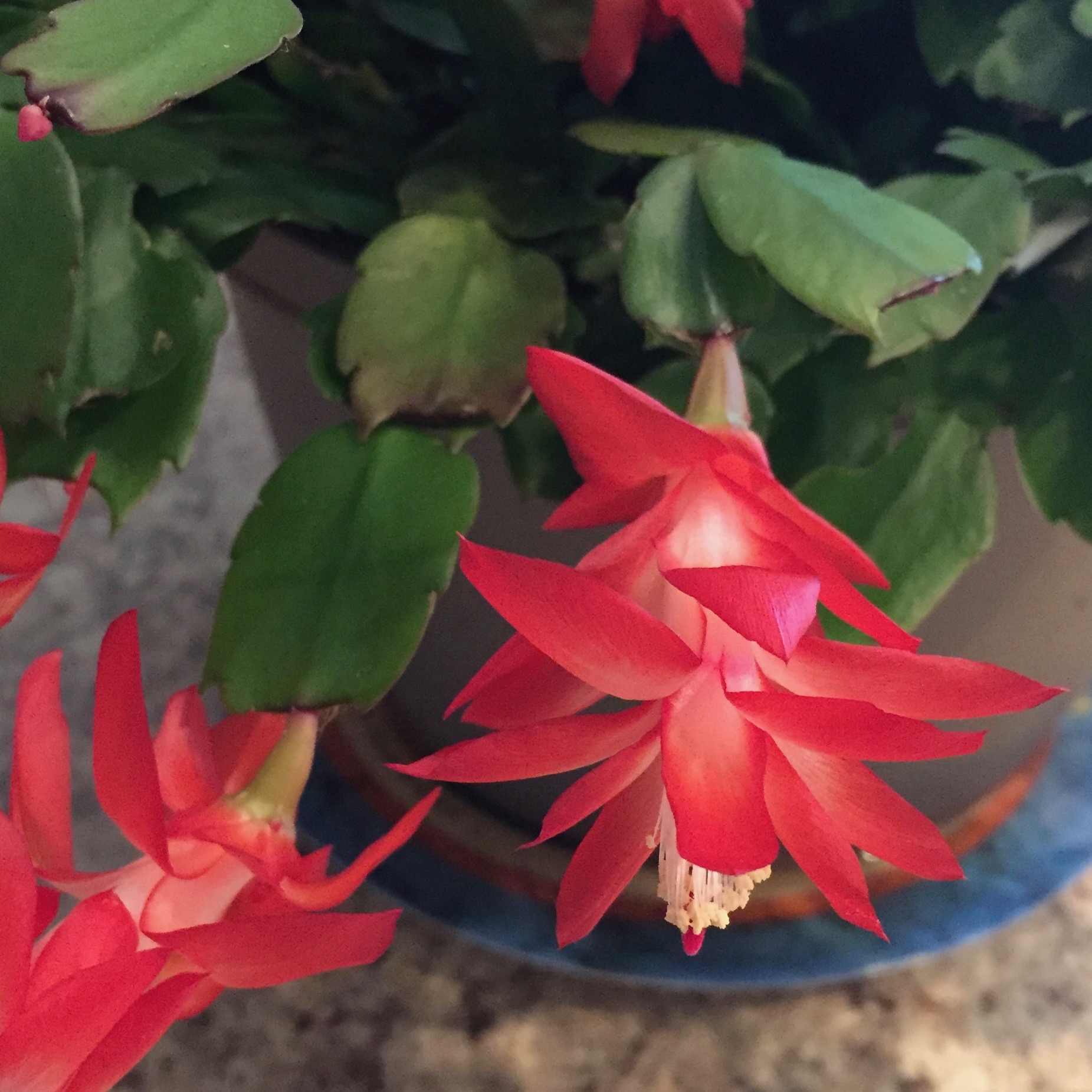 Steve had managed to keep the blooms alive on my Christmas Cactus this year!
I was only at home two nights, not really enough time to finish unpacking all my Festival goodies before I was off again. Can you spy the city just peeping from under the wing on Wednesday afternoon?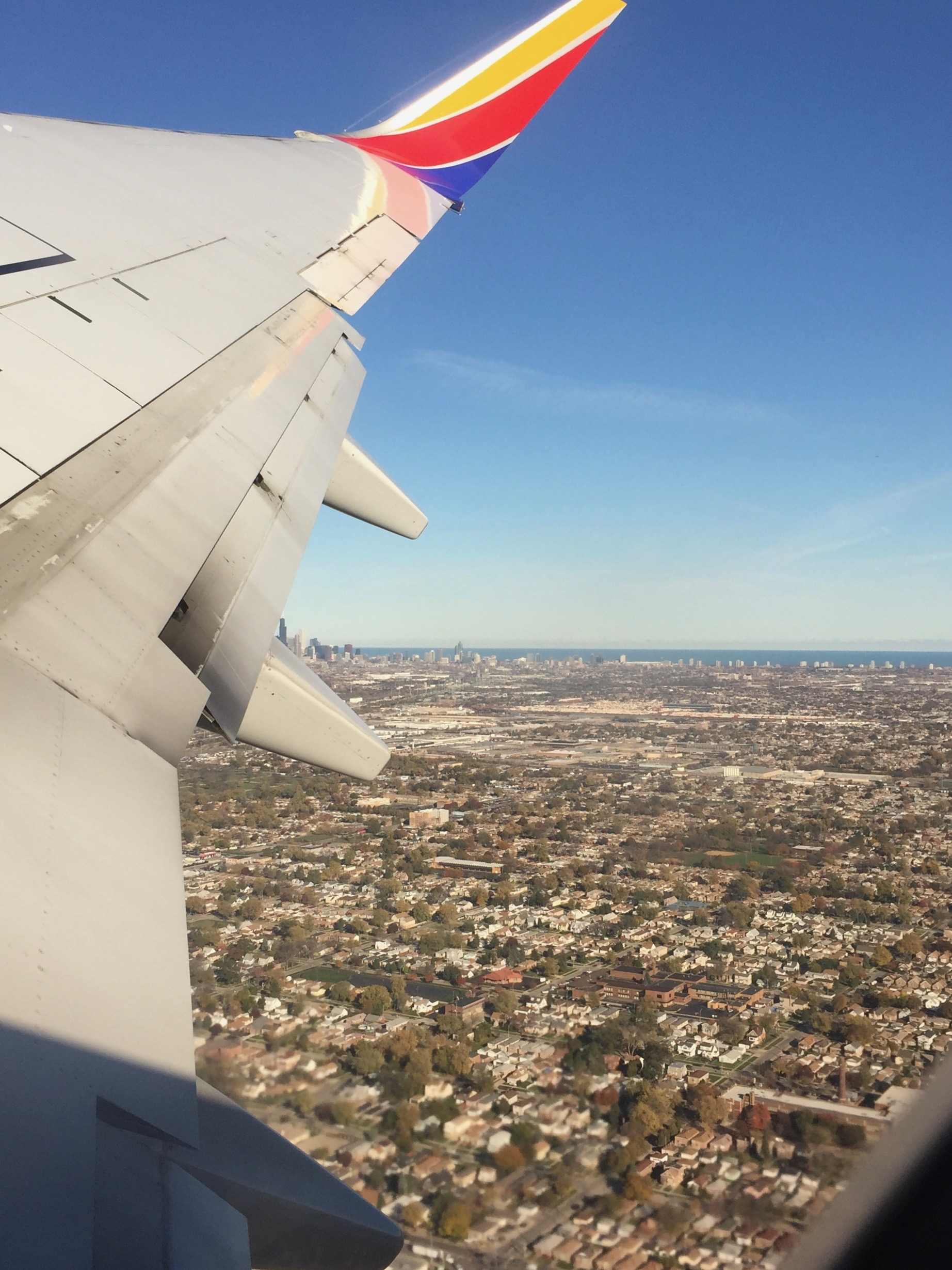 I was on my way to Nashville to meet Lilly June (and renew my acquaintance with Buster the dog)…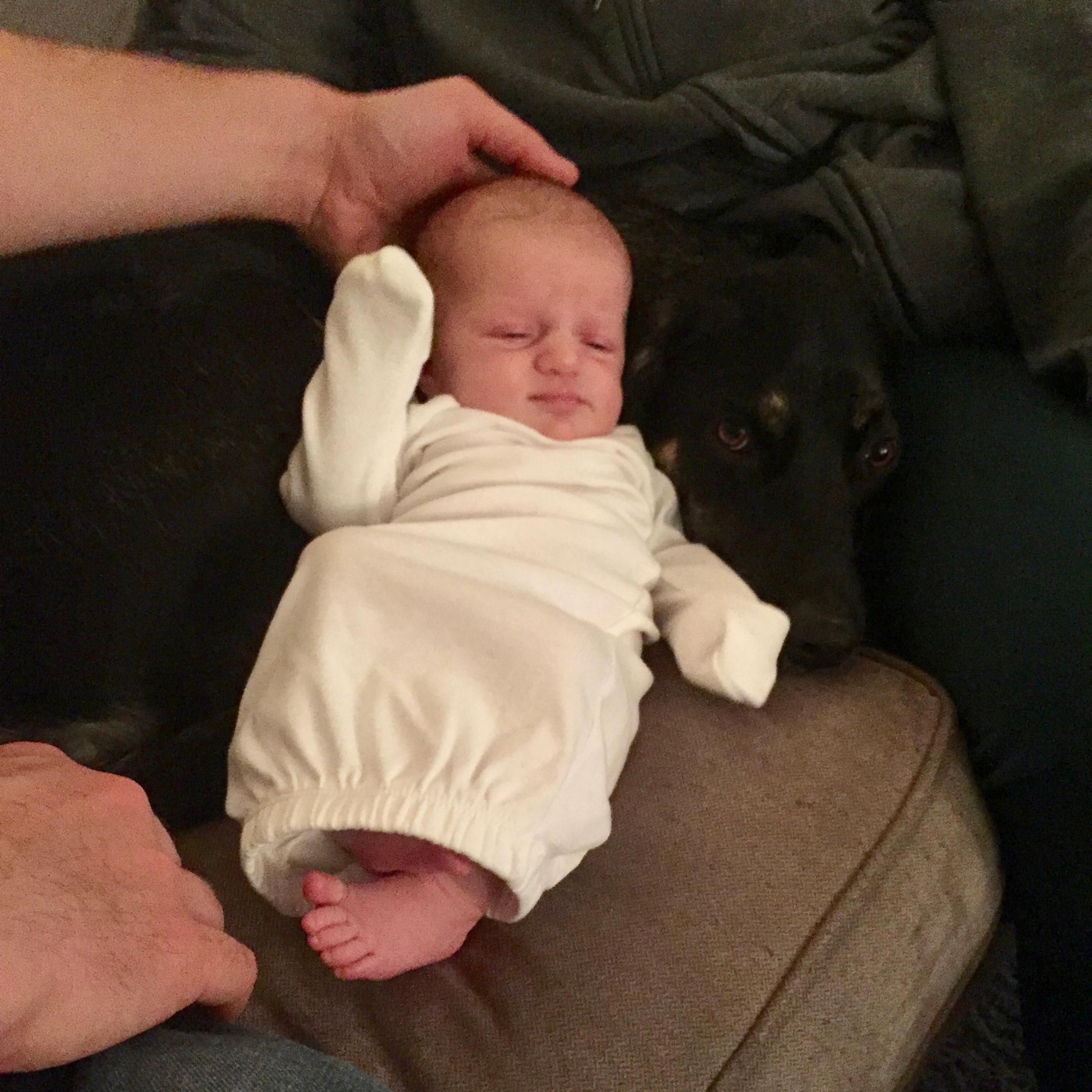 At three and a half weeks old isn't she just the cutest baby you've ever seen?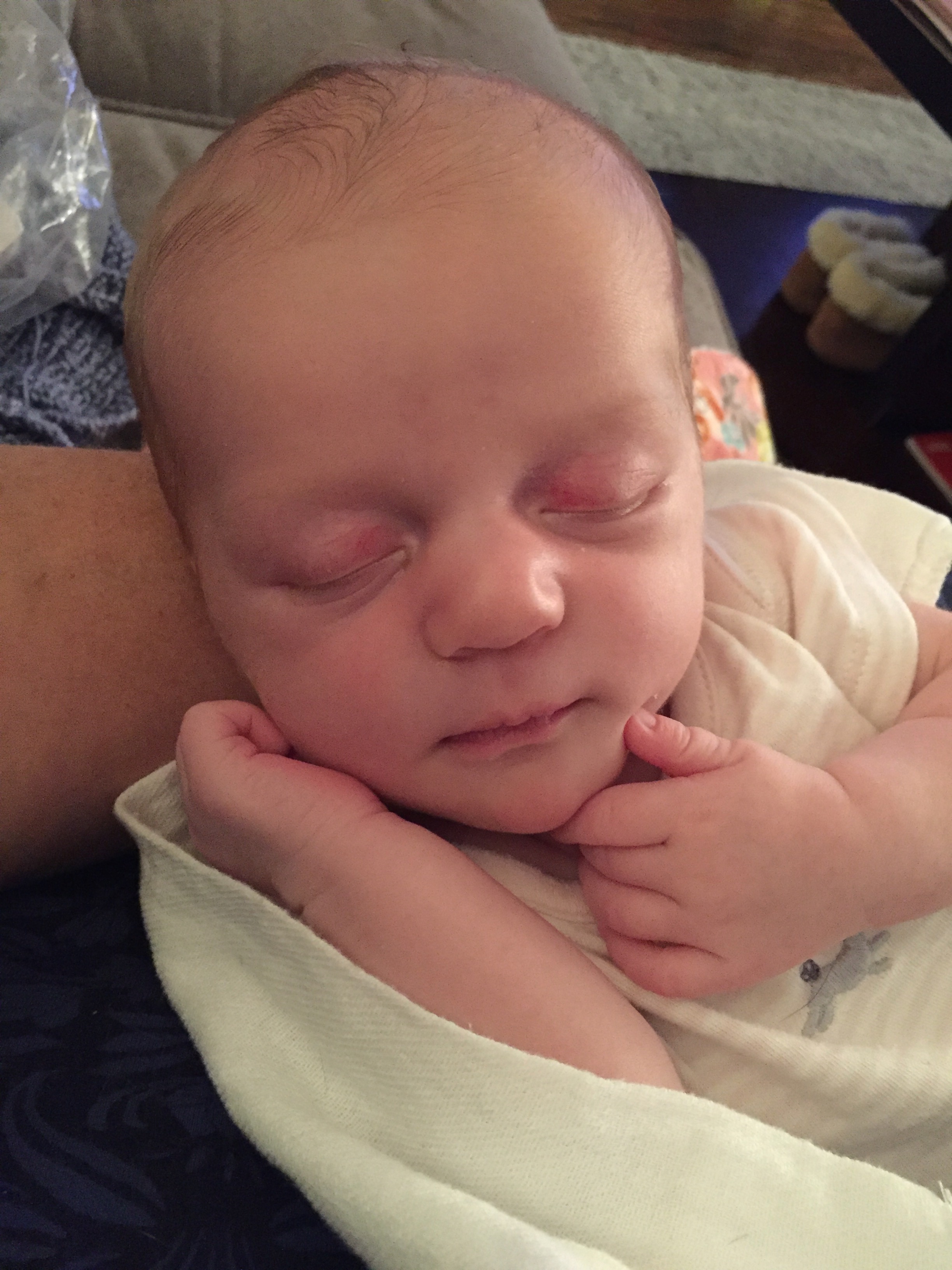 Well her father certainly thinks so!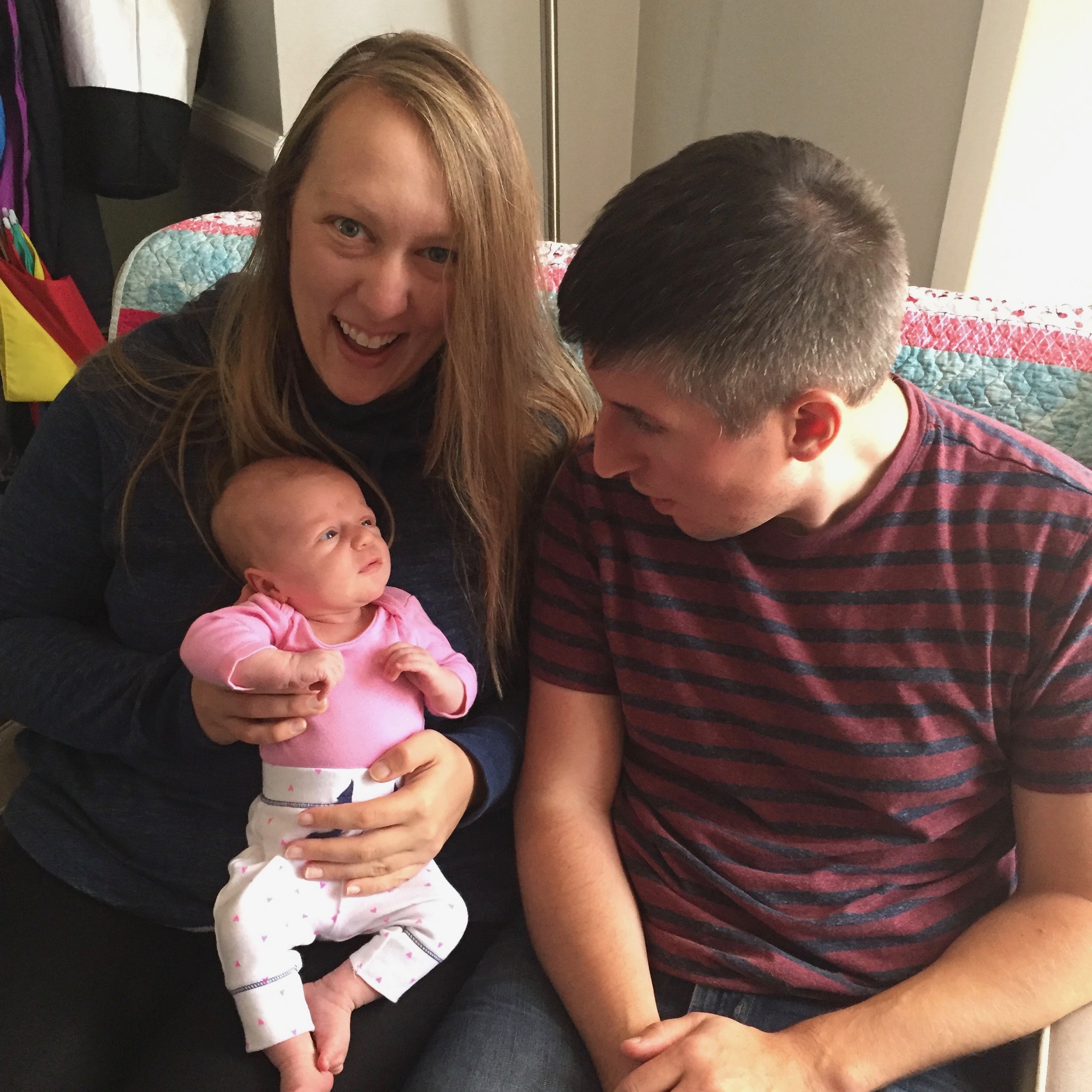 She's not too fond of posing while awake just yet…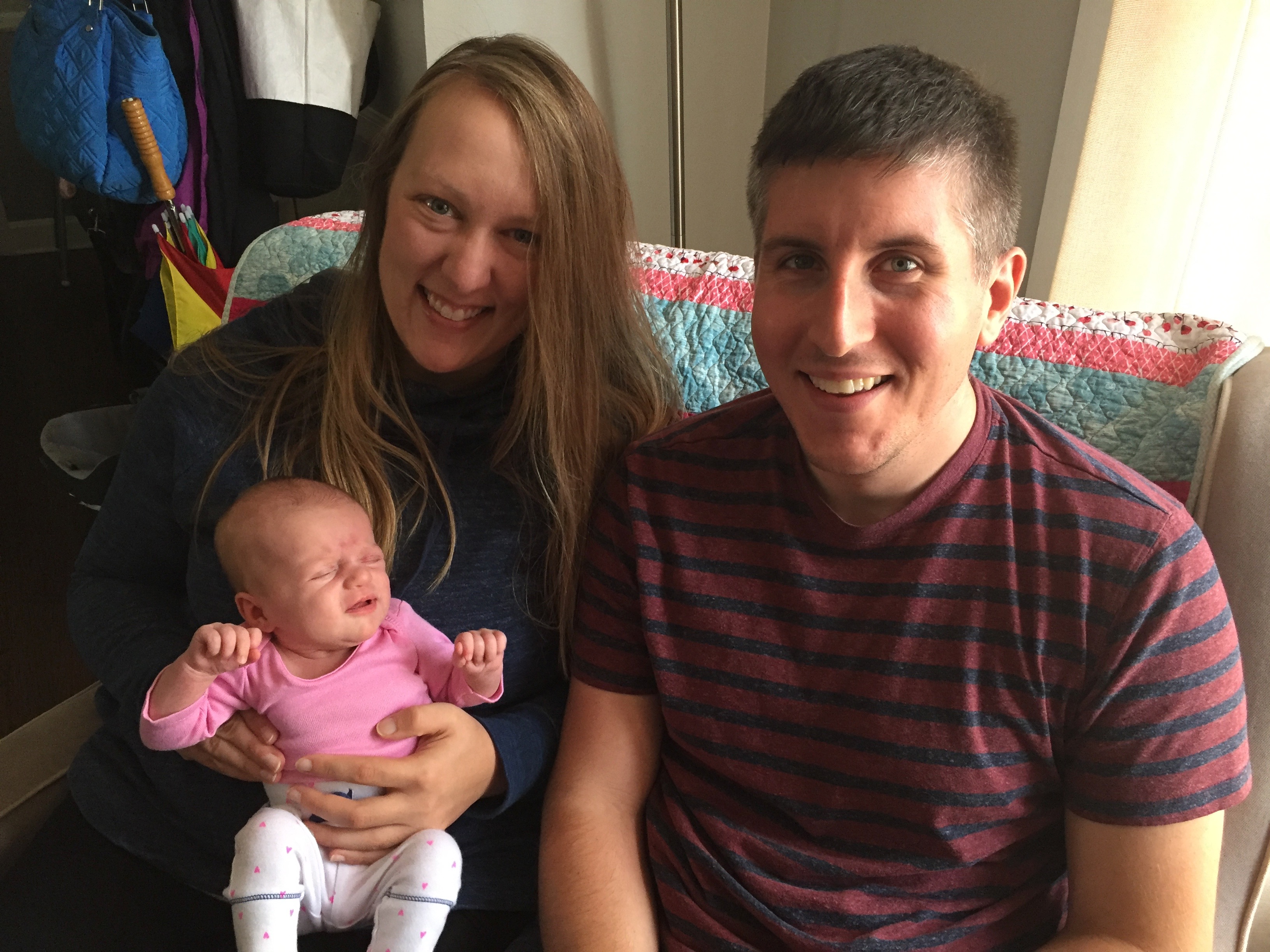 Nice quilt on the back of the chair?
I had a fun two days with Jonathan and Lauren. We just missed the lights being switched on at the Opry Land Hotel. I have had a look at flights for a return trip before Christmas but I have had to be sensible… They are coming up here the week before Christmas and I don't think Lilly will be quite walking by then?
And look who was in the house on Saturday morning!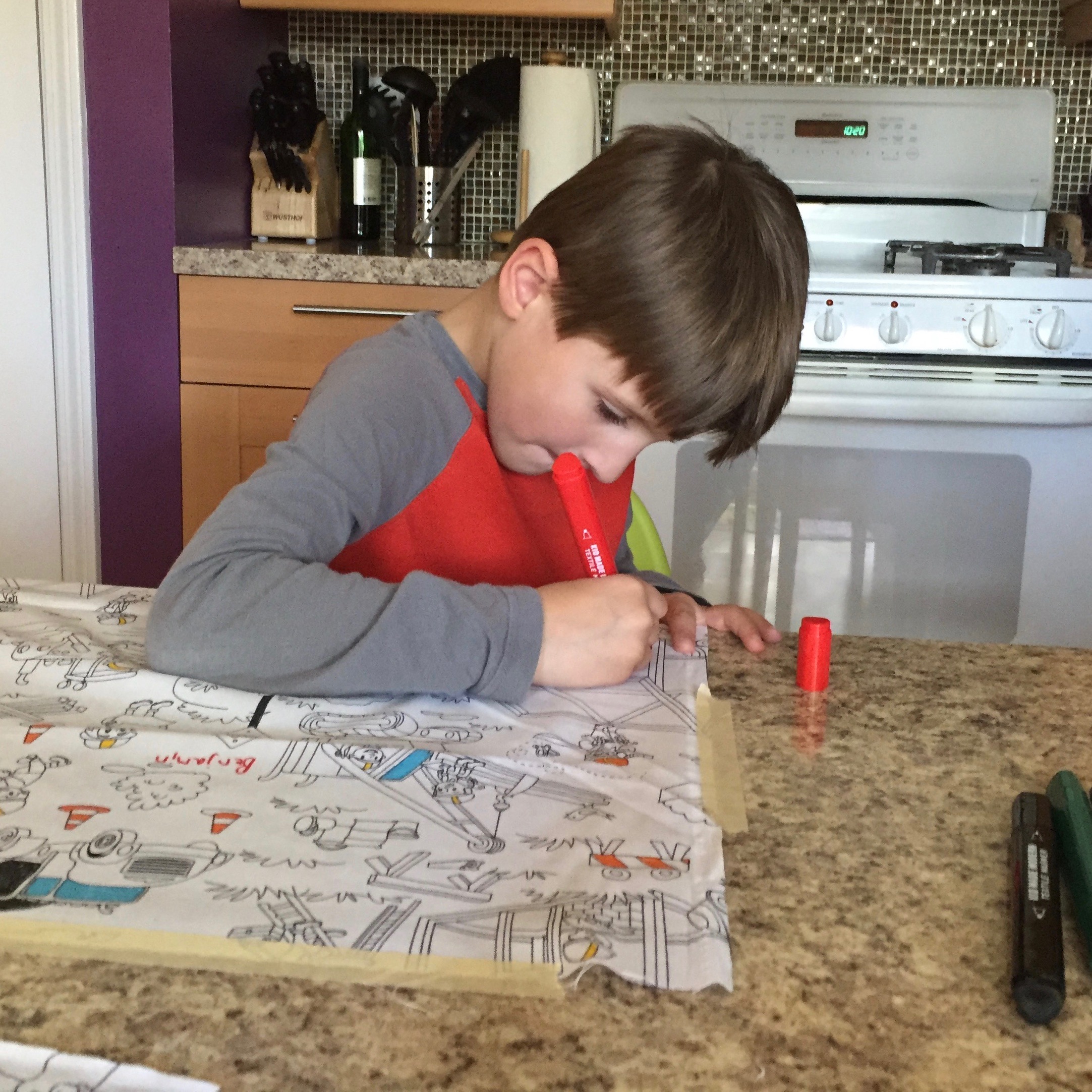 I had bought some Michael Miller coloring fabric and permanent markers when I was up in Grand Forks and Benjamin set straight to work on his piece, ready for grandma to make it into a pillowcase.
Ruby was more content to pose for pictures with grandpa!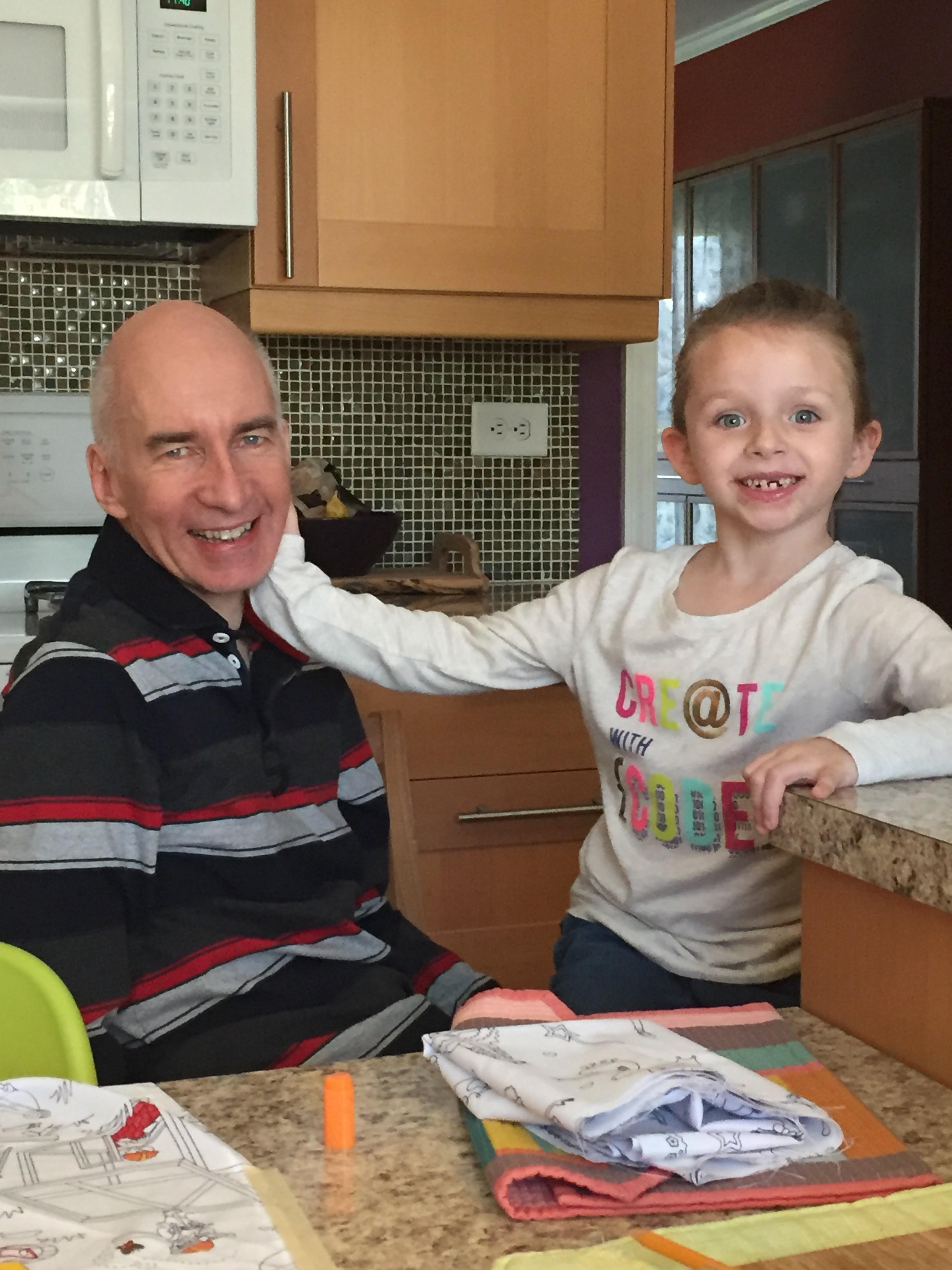 Julia was fixing things for me. Matt brought his leaf blower…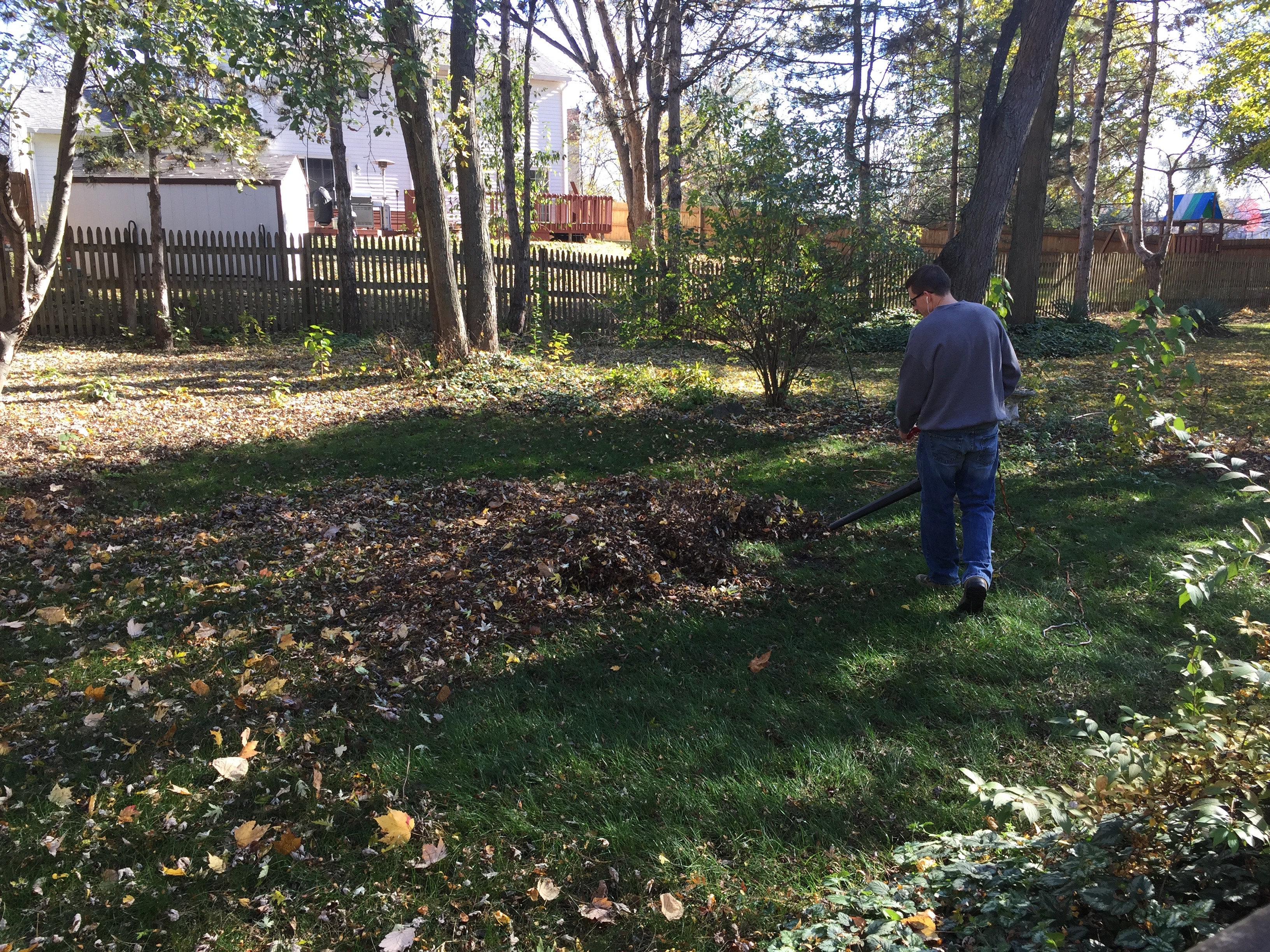 Our family is so good to us.
So now it's Wednesday already. I did a run through for the webinar yesterday. If you've ever wondered what I find to talk about in my lectures then signing up to listen on Friday is one way to find out. I'll be talking for just under an hour and then answering questions. If Friday doesn't work you'll be able to download the recording and listen at your leisure. Could be fun? To find out more you can click here
.

Today is the day to book rooms at the Hilton for Festival next year. I know I'll be going back so I have set my alarm. I can't really believe my life is getting so organized.
Tonight I'll be in Itasca visiting the Itasca Quilters Guild. They are meeting at the Firehouse so we should be safe? I've prepared a new presentation using Keynote for my Language of Flowers talk. I've printed out my map and invoice. Just need to remember all the right cables and charge my hand dandy remote…