I promised I'd show you what was in the box…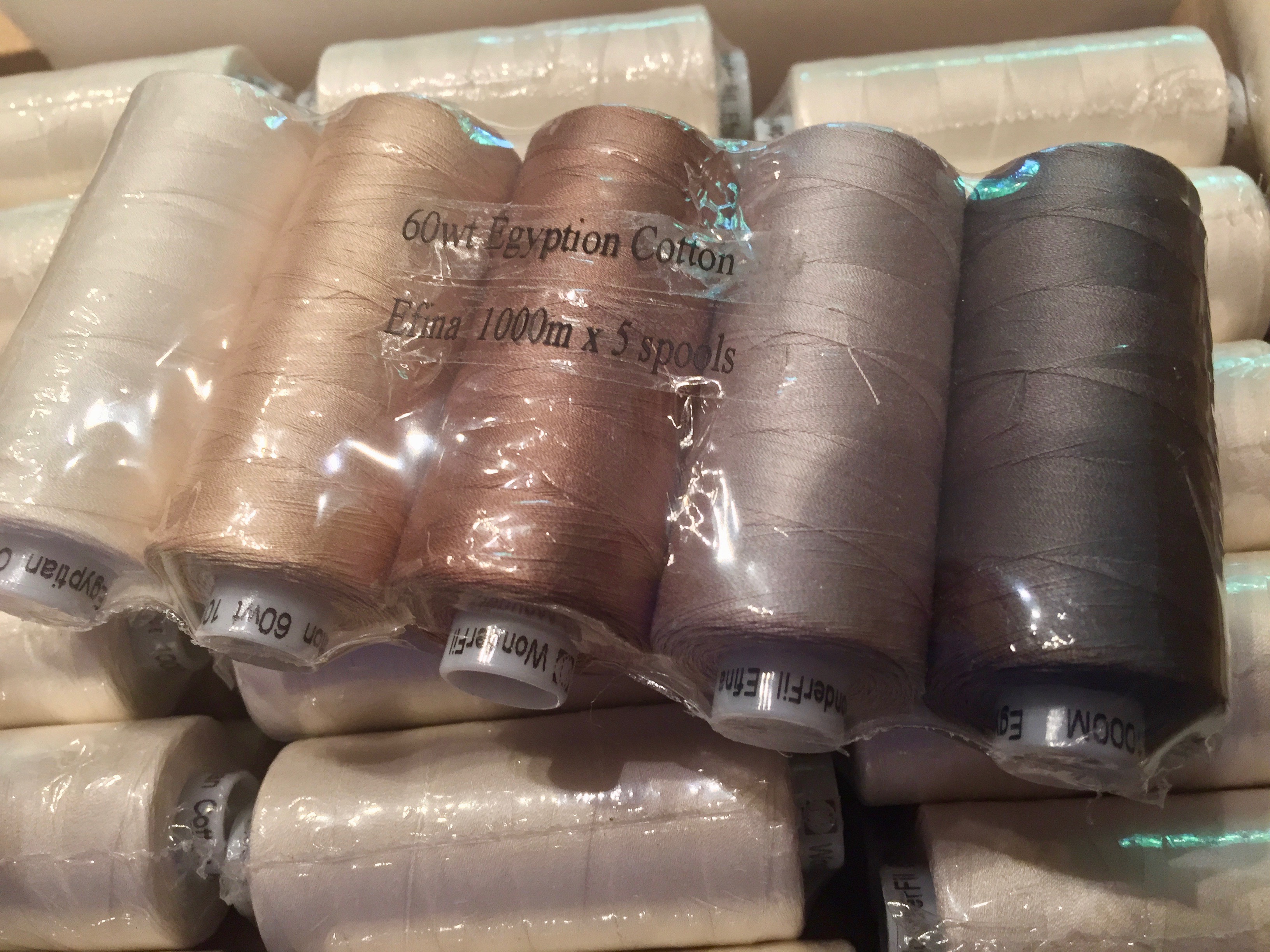 Yes, 20 shrink wrapped collections of Efina thread, specially wound on 1000 meter spools!
Efina is described on the Wonderfil website,
"Efina™ was developed for hand cotton appliqué. It is a 60wt 2 ply 100% Egyptian Cotton, made exclusively from 100% Giza 88 – the highest calibre extra long staple Egyptian Cotton. Fibres spun with Giza 88 are prized for their extreme softness, strength, and unparalleled lustre. Uniformity in diameter makes Efina™ the perfect choice for hand appliqué."
When Efina was introduced at Market last Fall I was very excited. I'd been waiting for a fine, high quality, 2 ply cotton thread from Wonderfil and here it was. Recommended for hand appliqué, I came home with some 150m spools to try it out for machine quilting. It was great! It's super for accurate machine piecing too. Only one issue… 150 m spools didn't go very far on my machine.
That wasn't going to be a problem for too long. I placed a special order for the 1000 m spools in five neutral colors at Market last month and my box arrived safely yesterday.
Time to play!
Two little samplers, constructed from strips of Michael Miller Cotton Coutures and quilted with my new threads!
I tried a Trip Around the World block first with five strips. I wanted to look at how each thread showed up against the different colors. I was expecting to get one block in each row where the threads intersected on top of the matching fabric.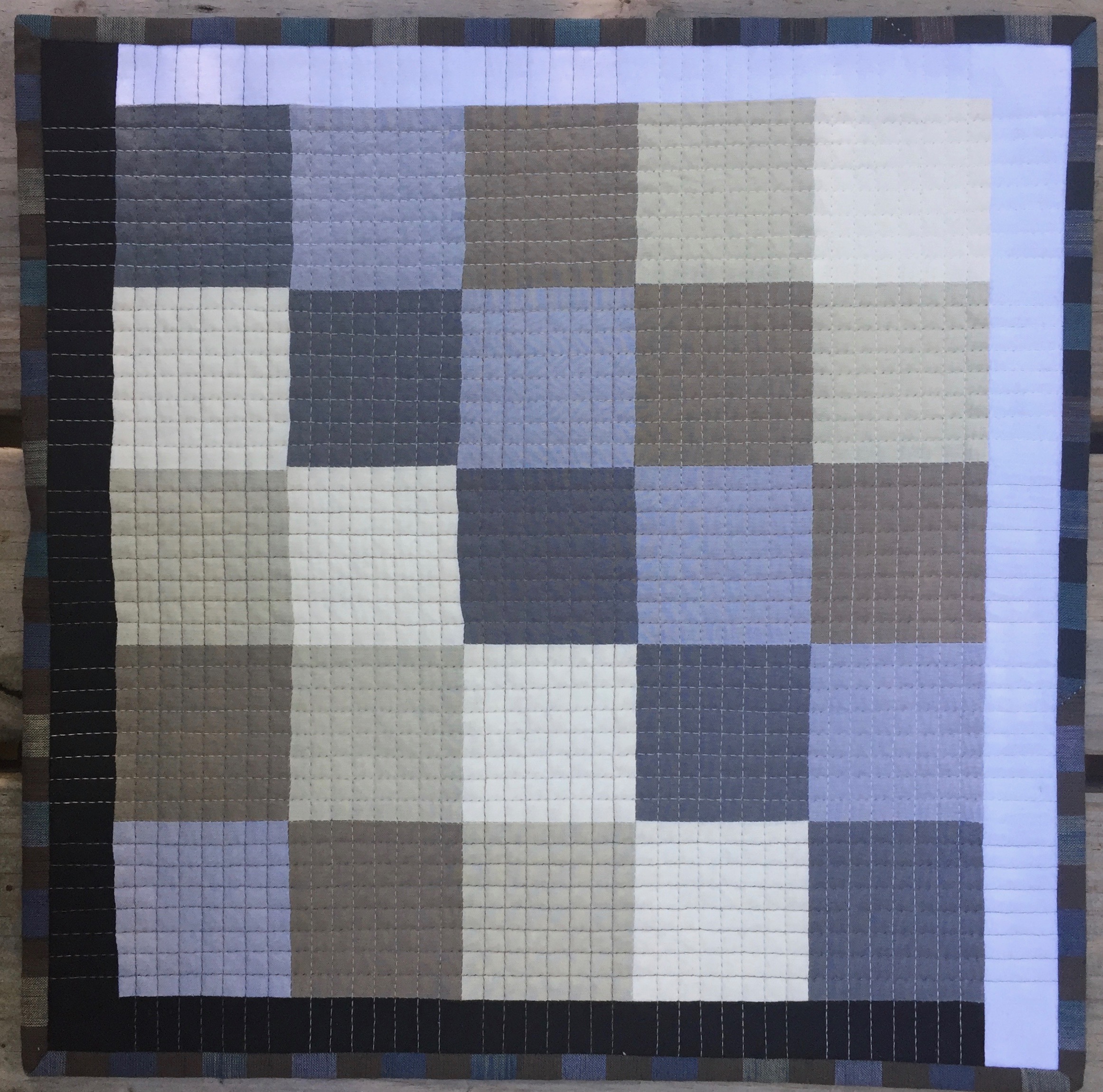 No, not what I was looking for. Something needs to change.
I cut five squares of each color fabric and arranged then differently…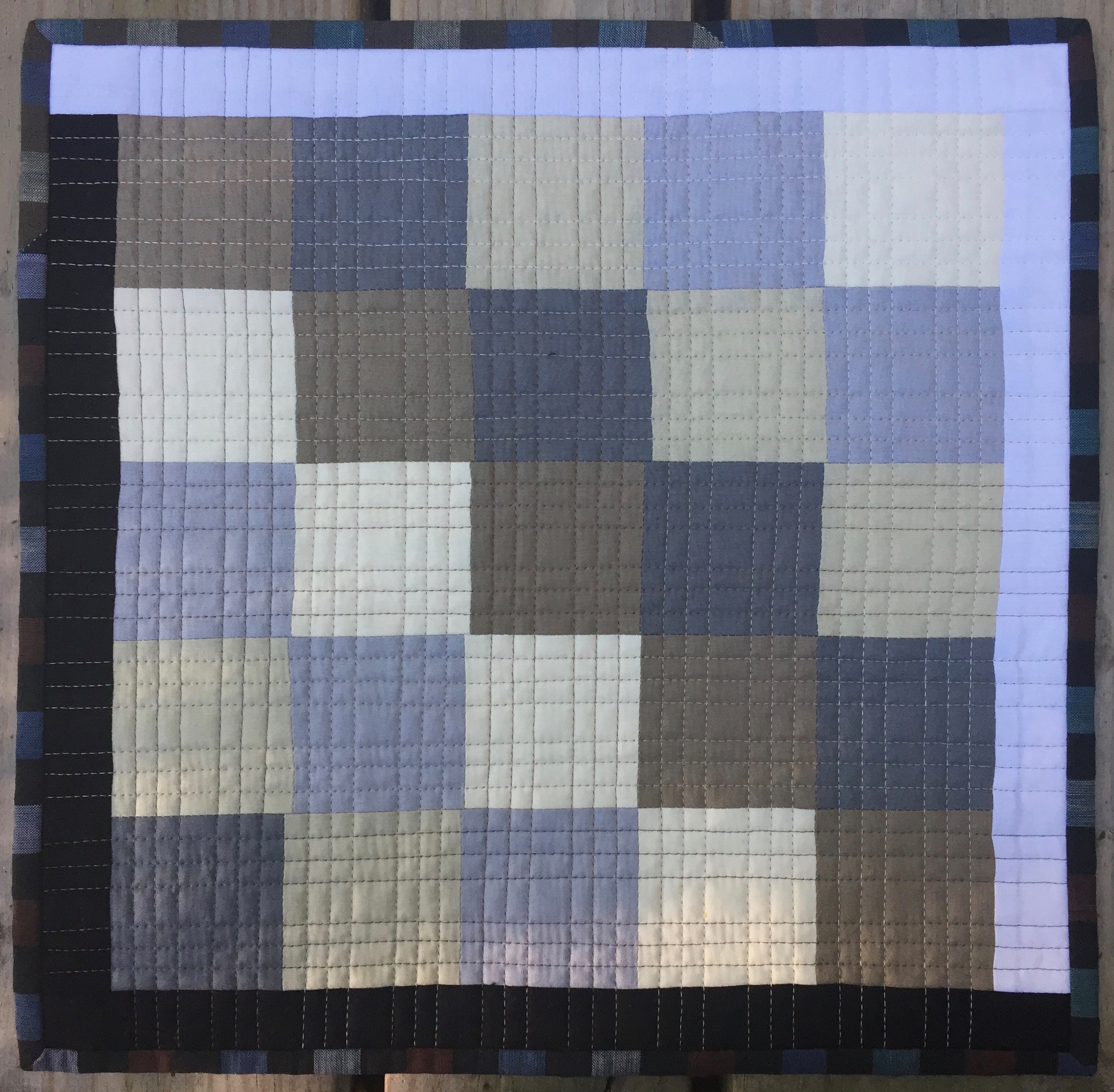 A little wobbly but you get the idea? The lightest color thread intersects on the top right box down to the dark grey on the bottom left with all manner of combinations in between.
The threads are so fine that they take the color of the fabric when they don't match exactly.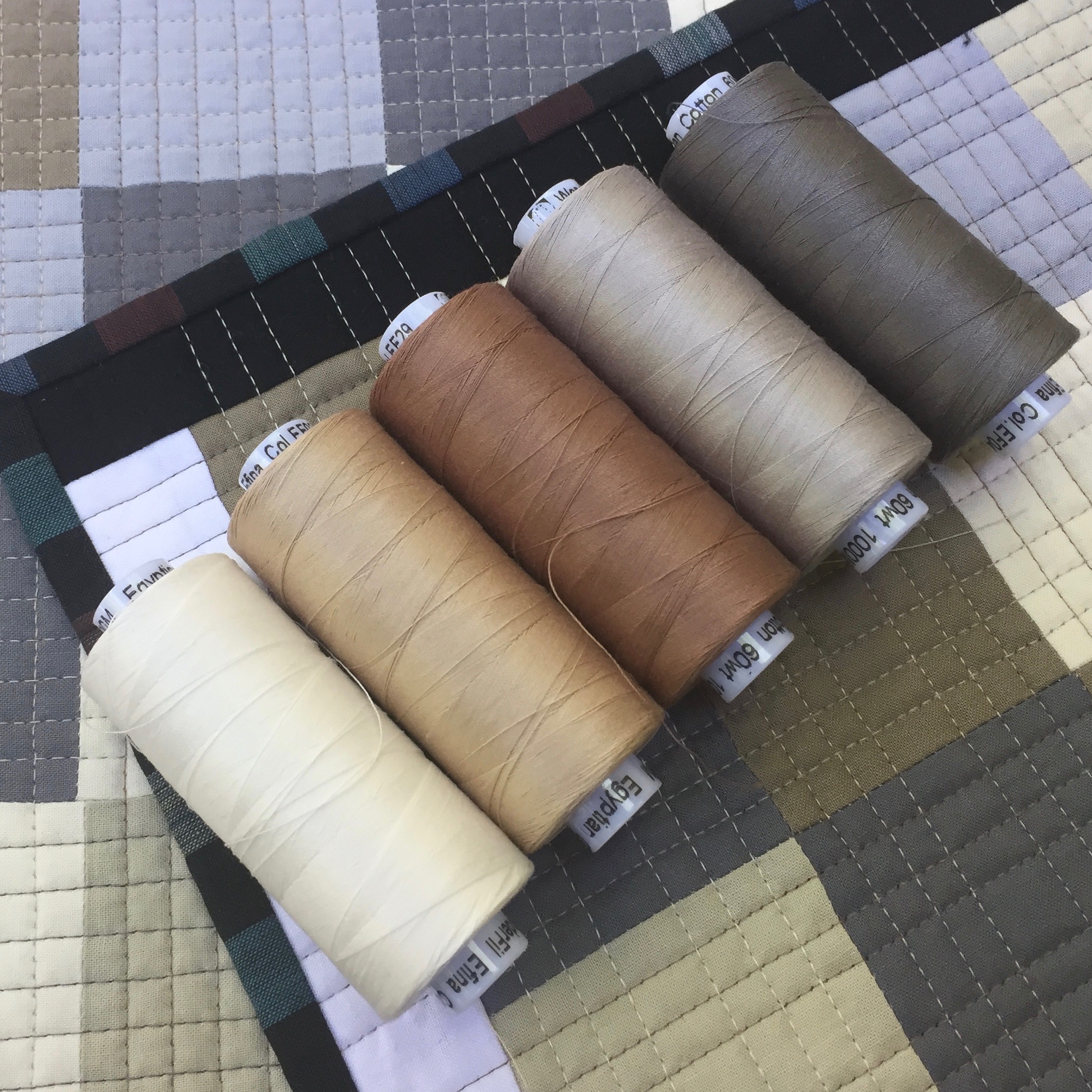 I have a whole bolt of the dot fabric I used for the backing. (you might have seen it elsewhere recently?)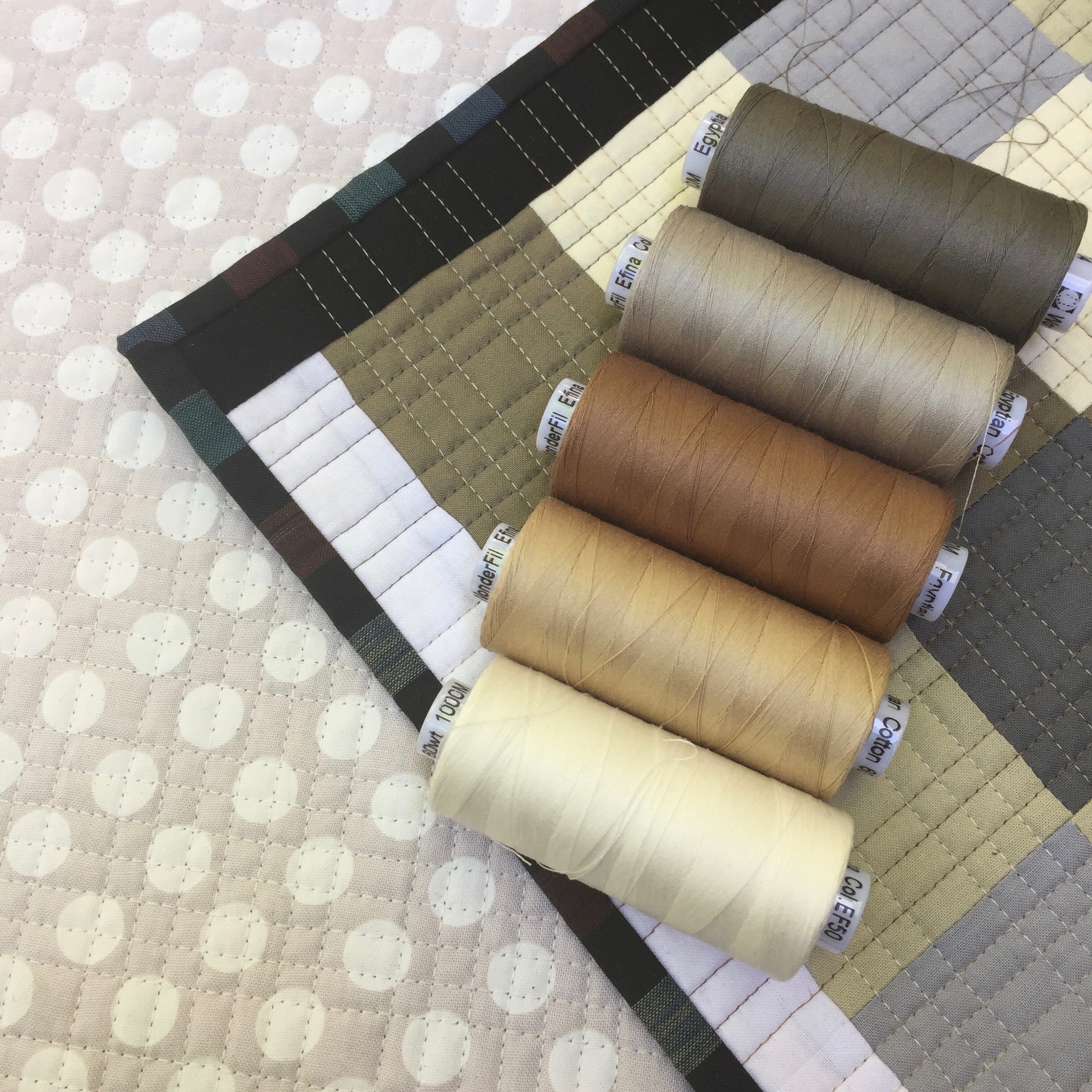 I think I have found my new favorite thread!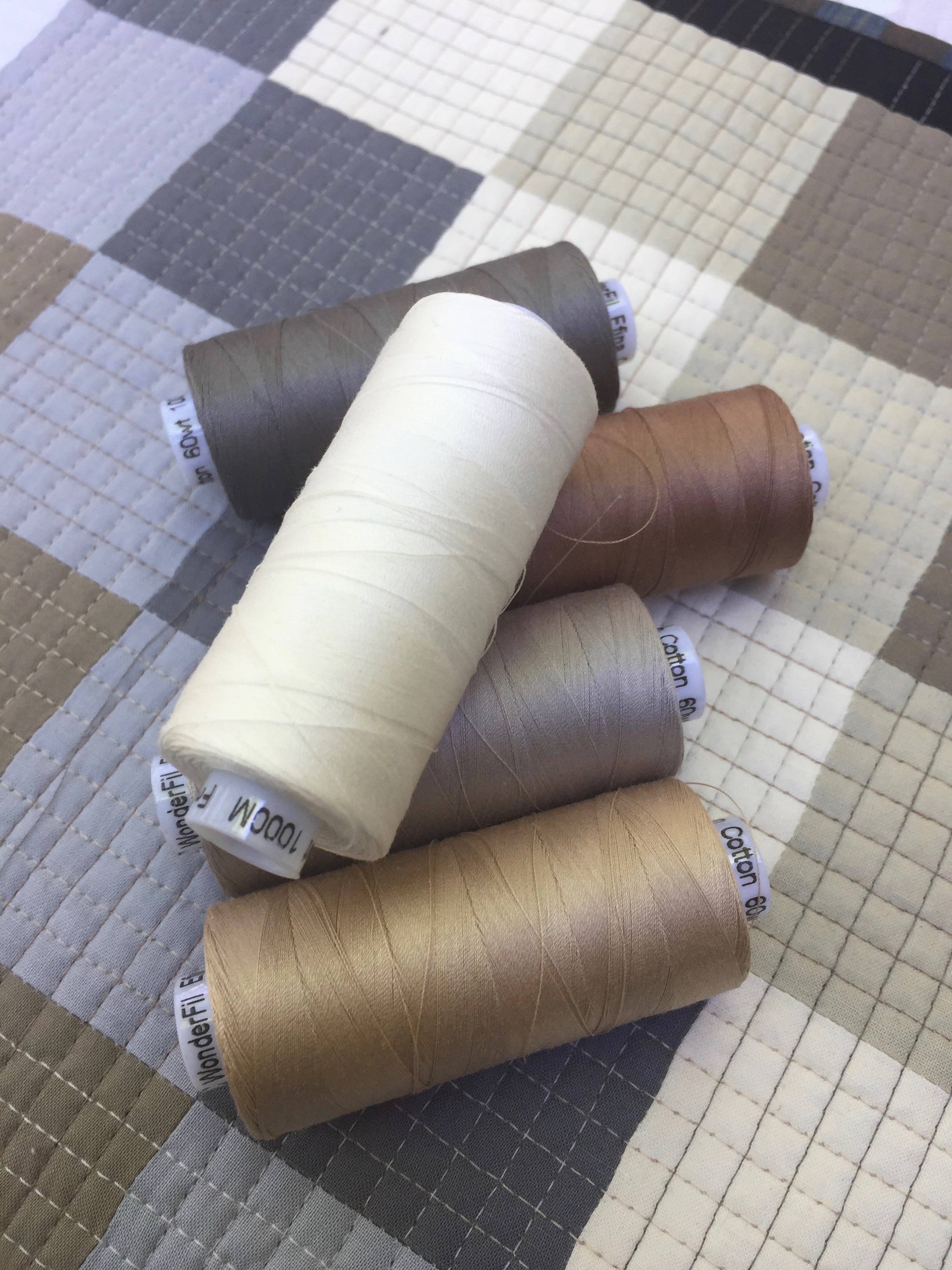 The bad news is that the 1000 m spools are not going to be readily available any time soon but the good news is that I am going to have them available for purchase wherever I am teaching. They are very competitively priced. I am looking forward to sharing them with my students.
Small spools are always available in the USA through Sue Spargo. You might want to ask your local quilt shop to start stocking them!