We flew down to Nashville last Friday for the weekend. I went to work with Steve so that we could go straight to the airport from there. He has a very comfy couch in his office so I sat and stitched while he worked 🙂
We were rewarded for our efforts with two very cute granddaughters and their parents. Time for some pictures…
Lucy (6 months) was just a bit wary of her grandpa?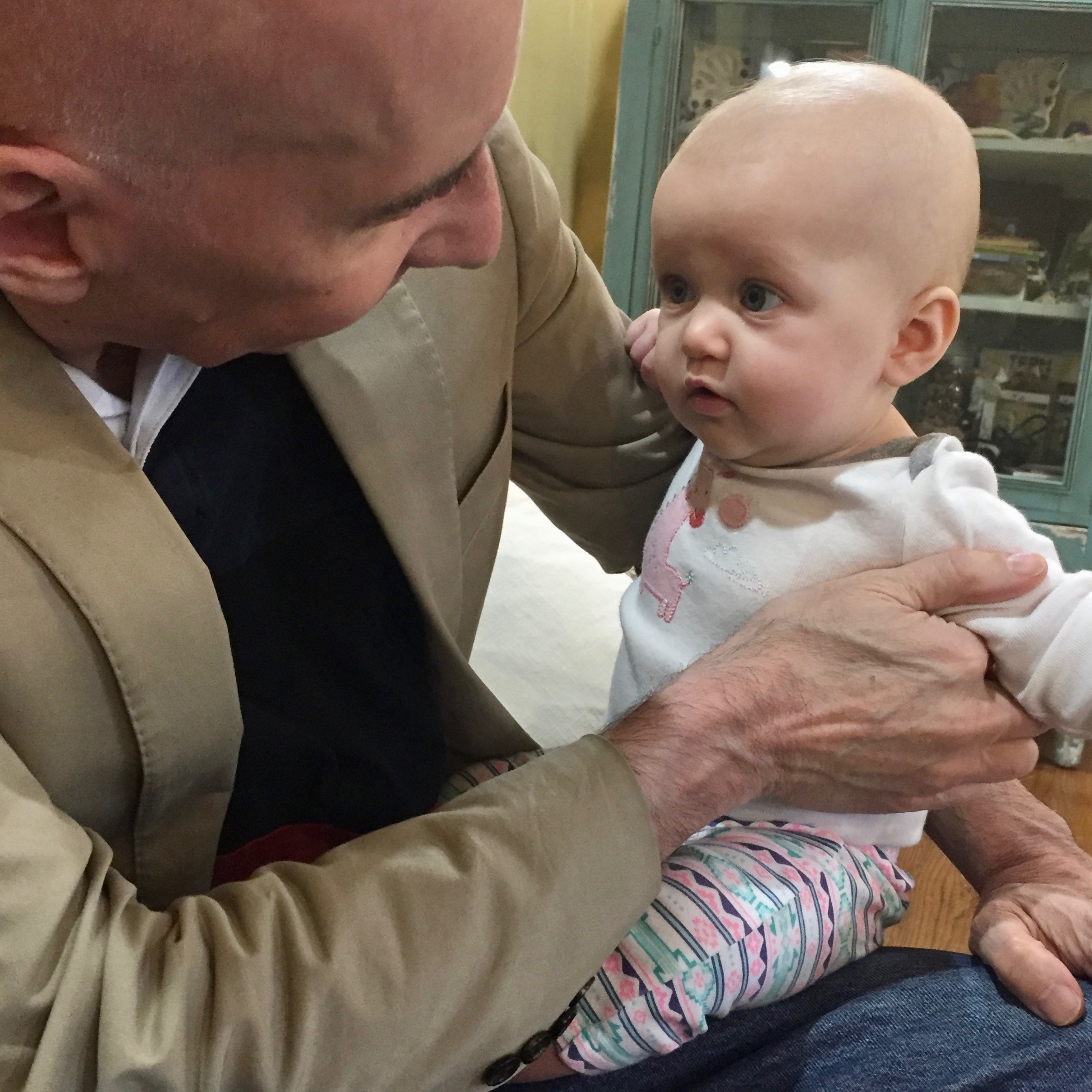 On Sunday we joined Lauren's family for a Thanksgiving celebration out on the farm. The temperature was in the 60s, a nice reprieve from the 30s we left behind!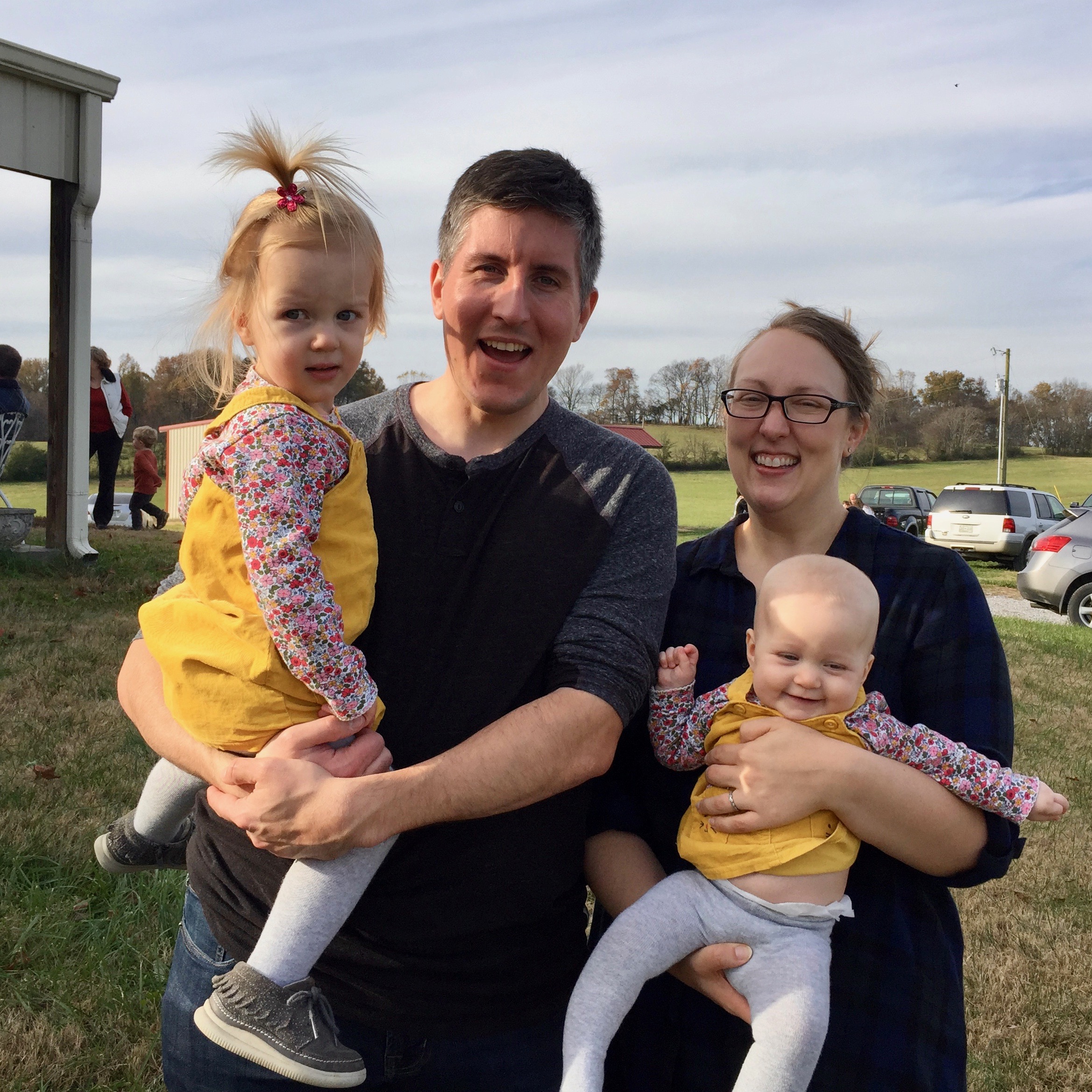 Jonathan and Lilly (two years old already)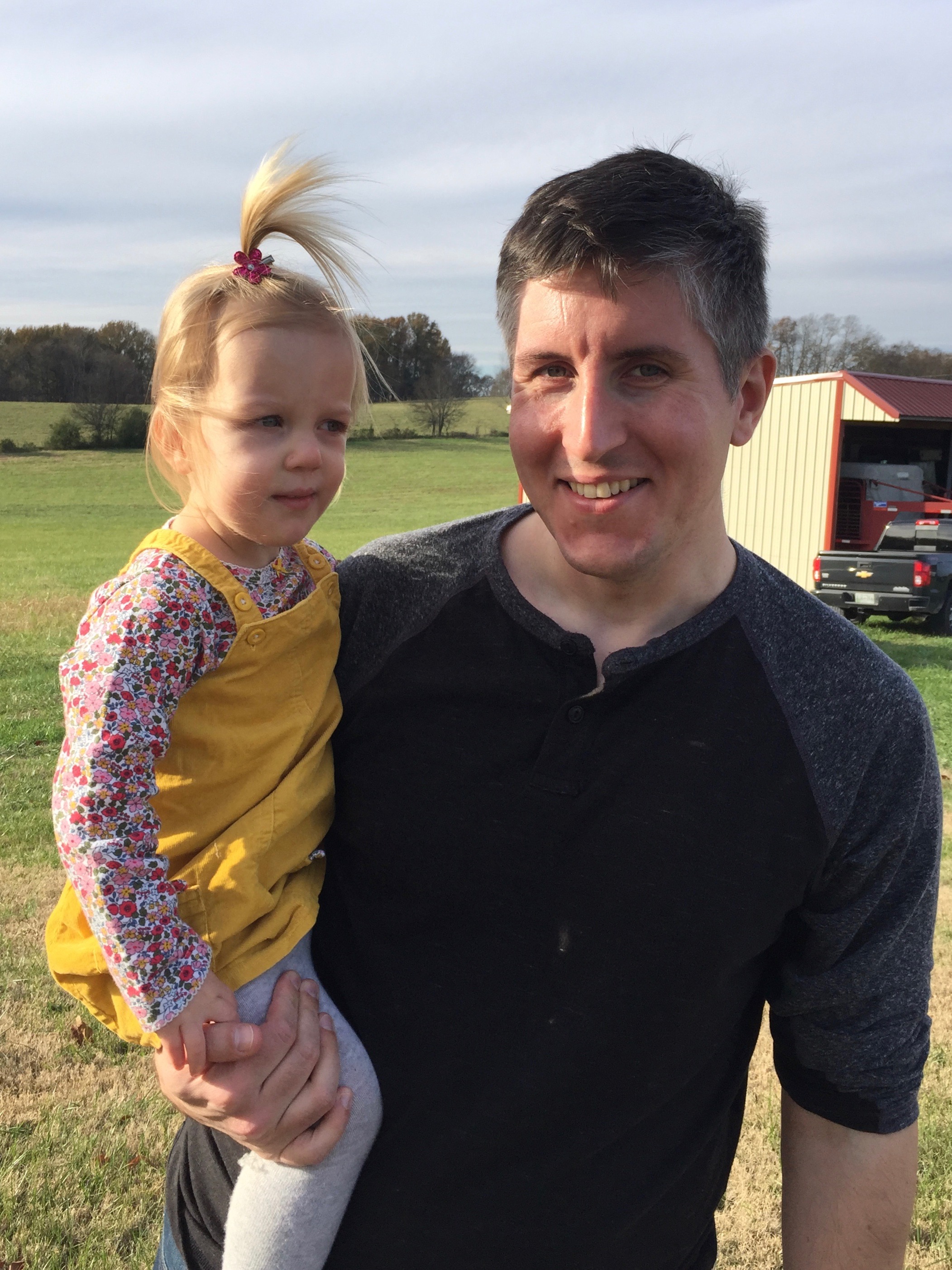 Lilly set off to explore across the field.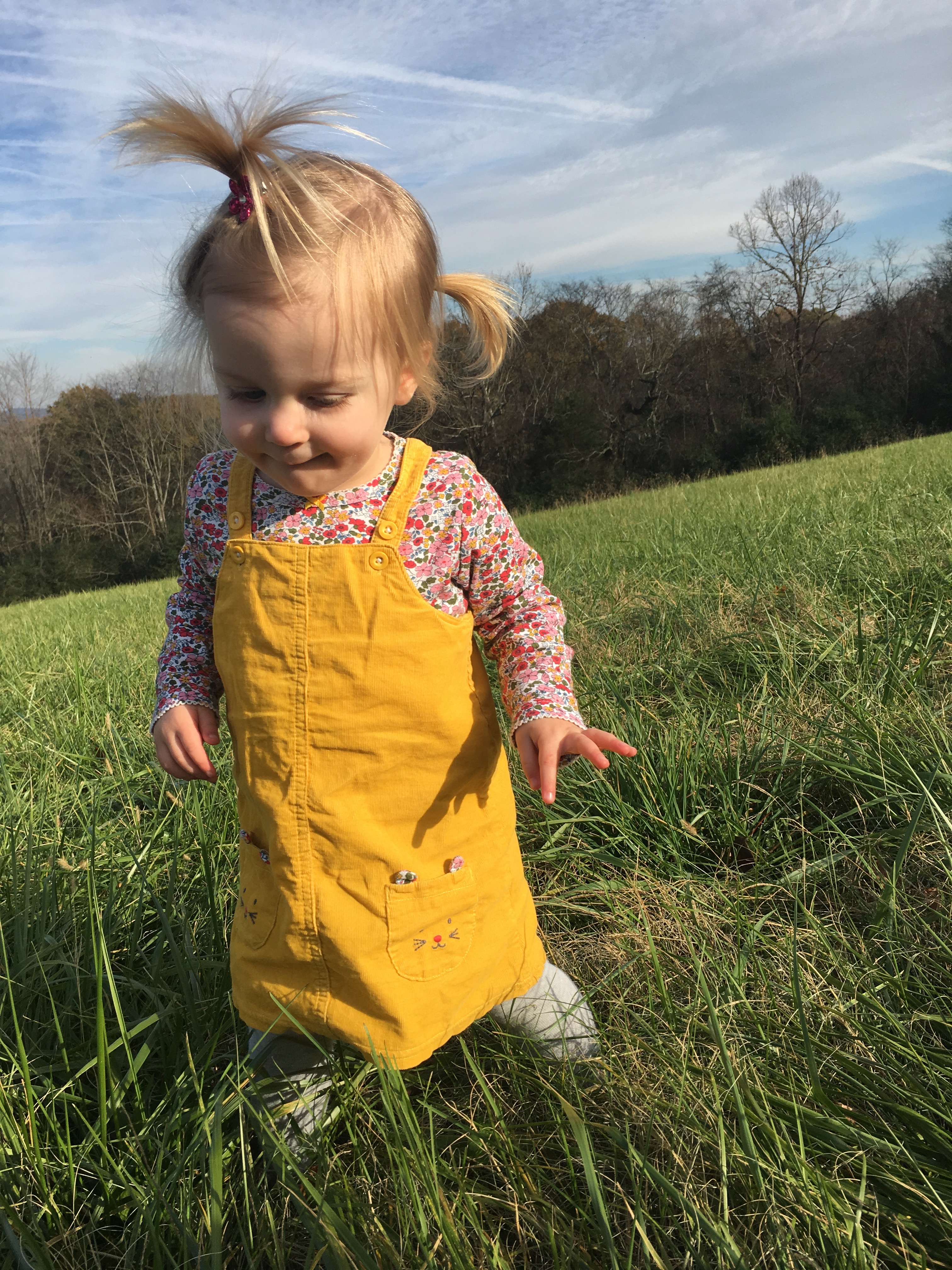 And just one more picture of Lucy, back home before we left to head back to the frozen North.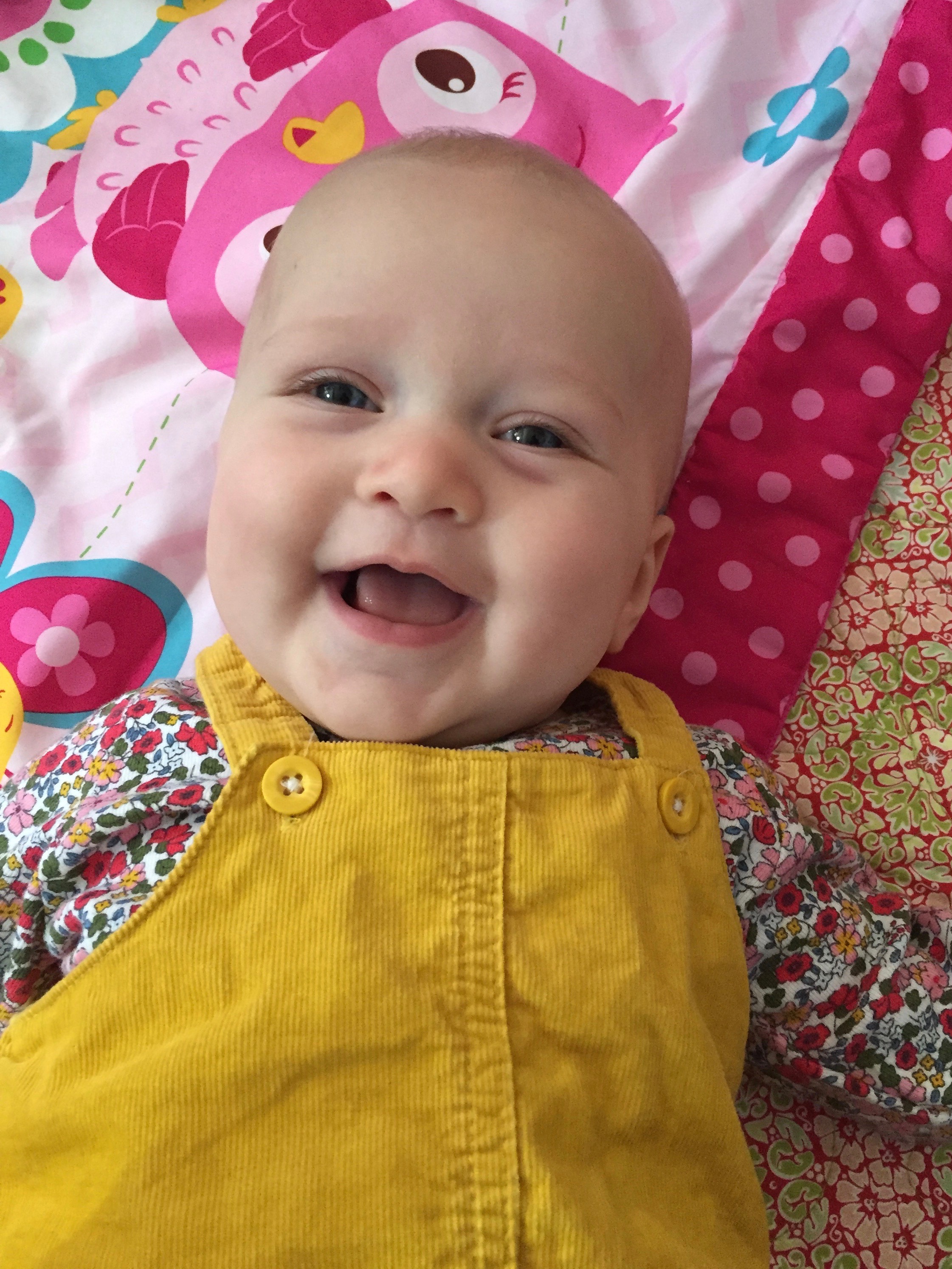 See you again at Christmas!