The little plane got me here on Tuesday morning. I had a window seat that doubled as an aisle seat… all in one!!
Chattanooga Convention Center seemed pleased to see us. There were banners.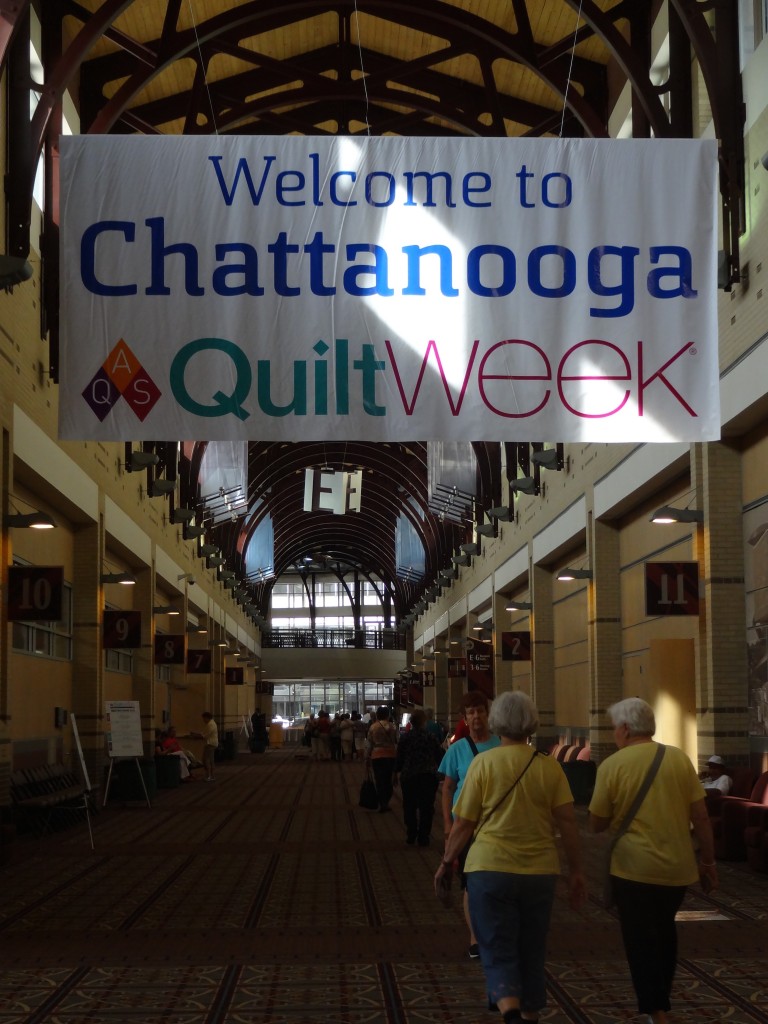 And signs on the floor…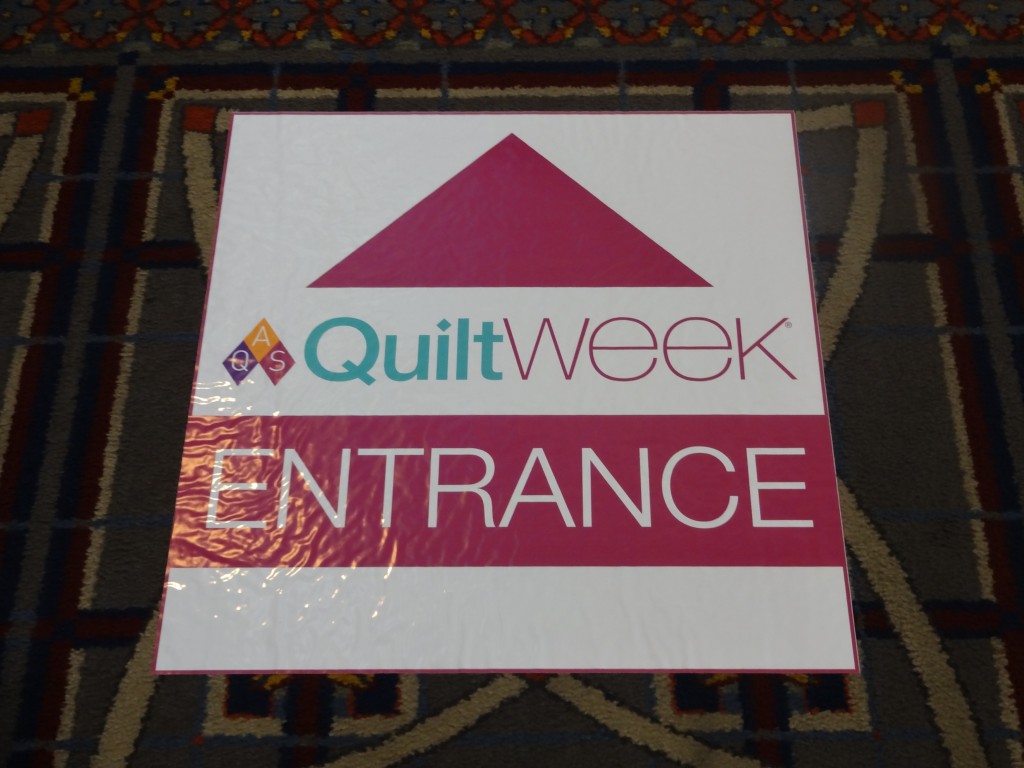 No excuses for getting lost.
Most of my classes were in meeting room 9/10.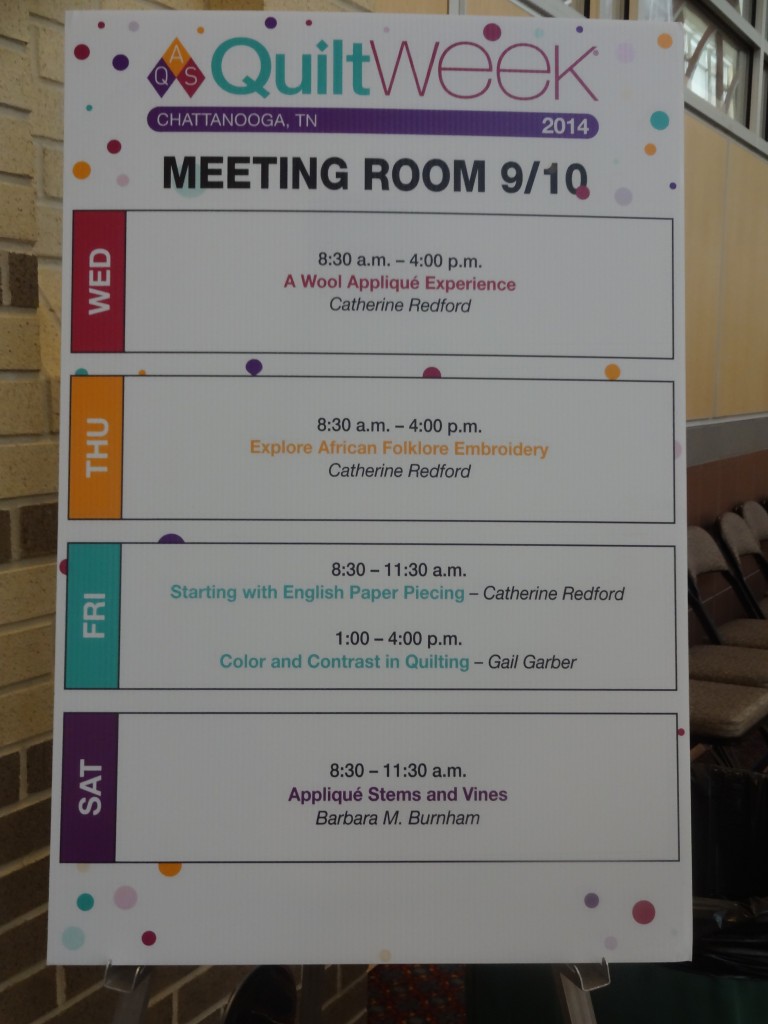 We got started early on Wednesday morning with our Wool Appliqué Experience.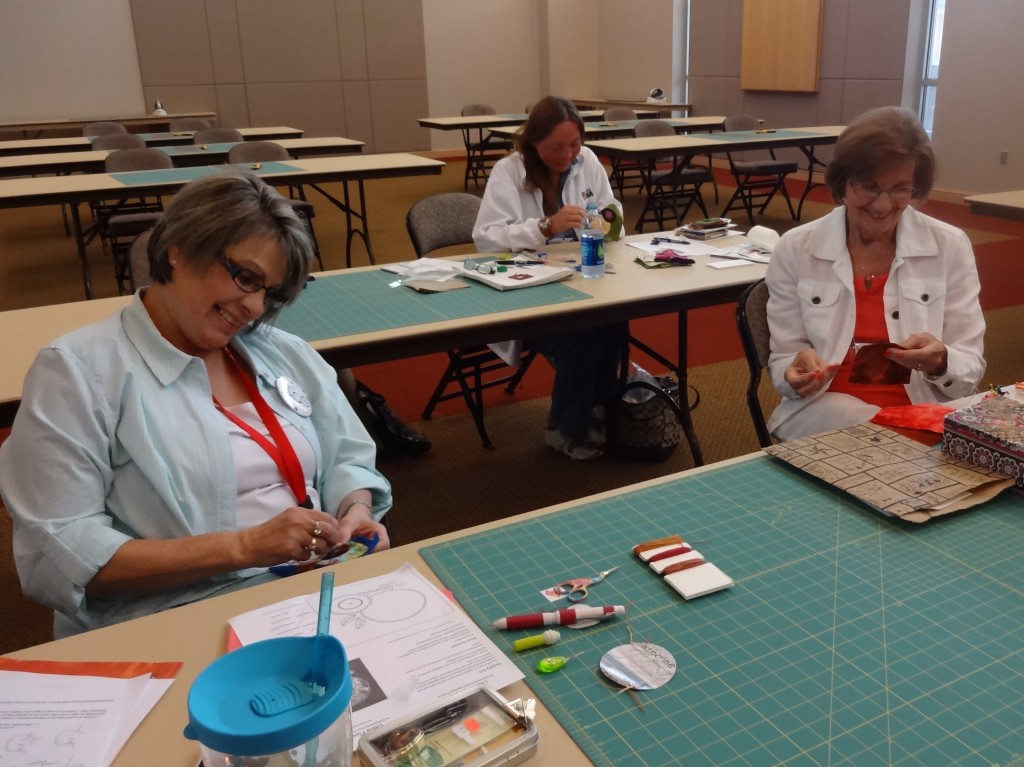 Beautiful fabrics and wonderful stitching on my Little Flowers pattern.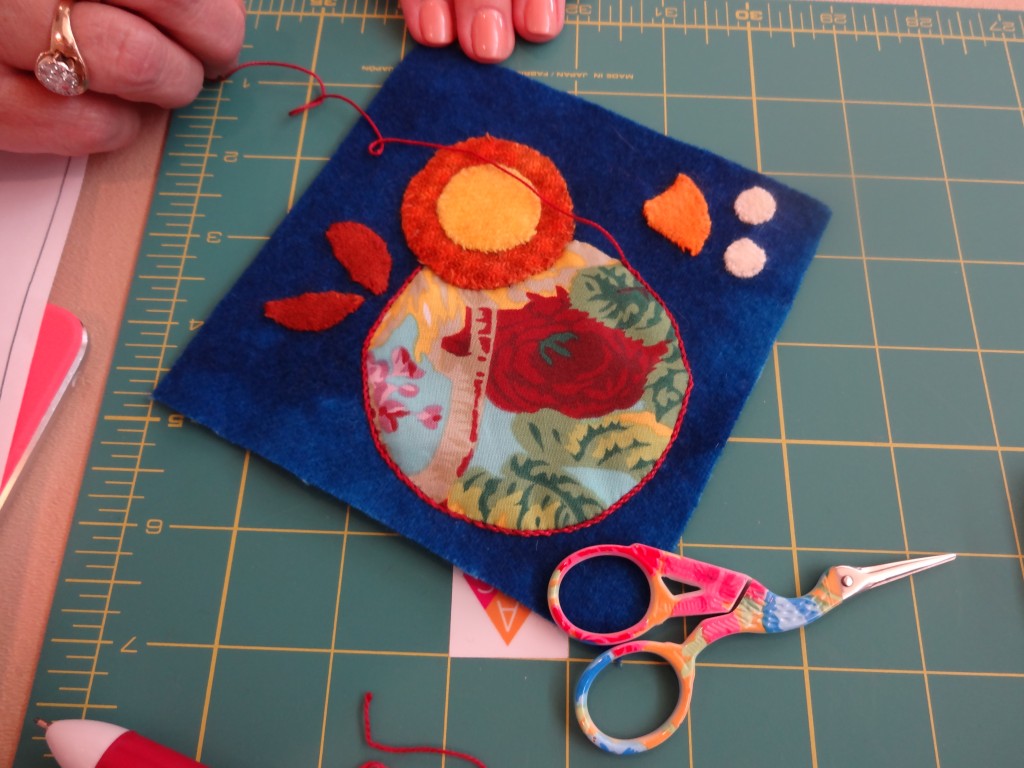 A different color palette.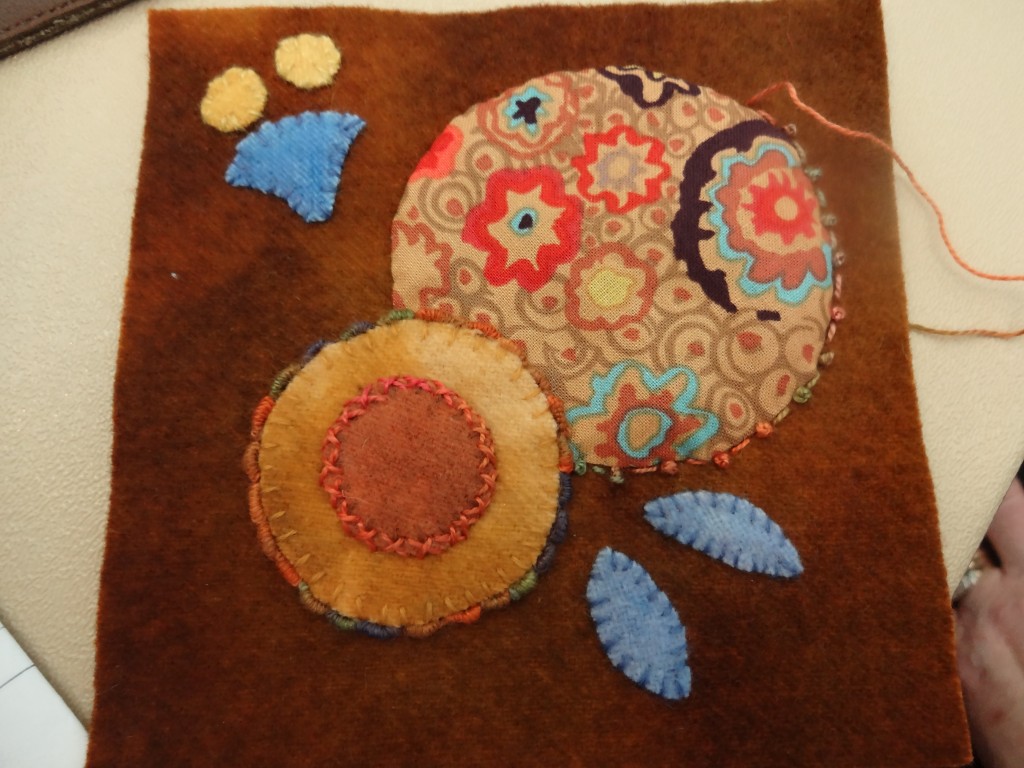 And another one.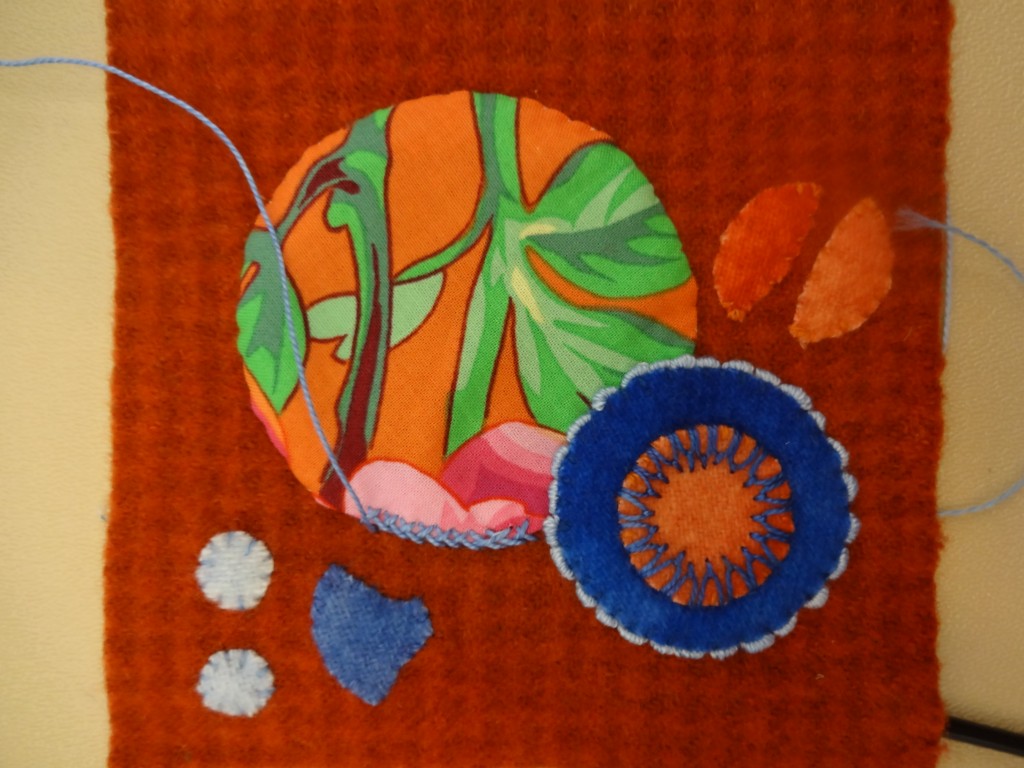 You've got to love those hand dyed wools and threads! Beautiful bullion stitches too.
Chattanooga had sidewalk art especially for the quilters.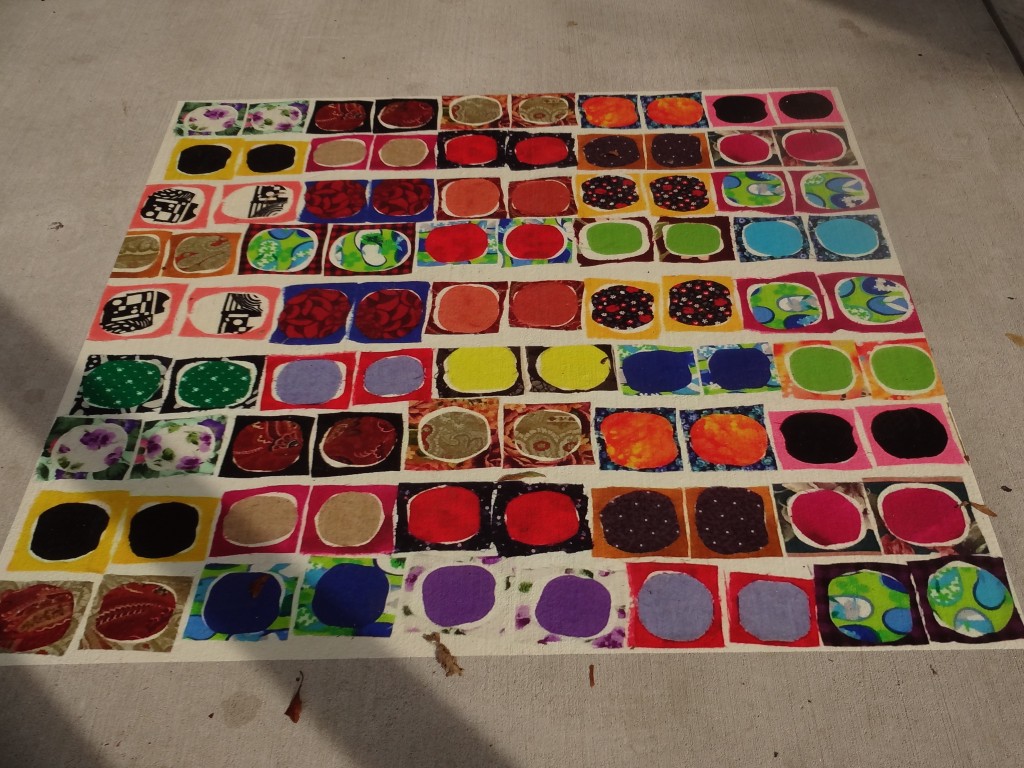 Gorgeous deep colors in warm sunshine.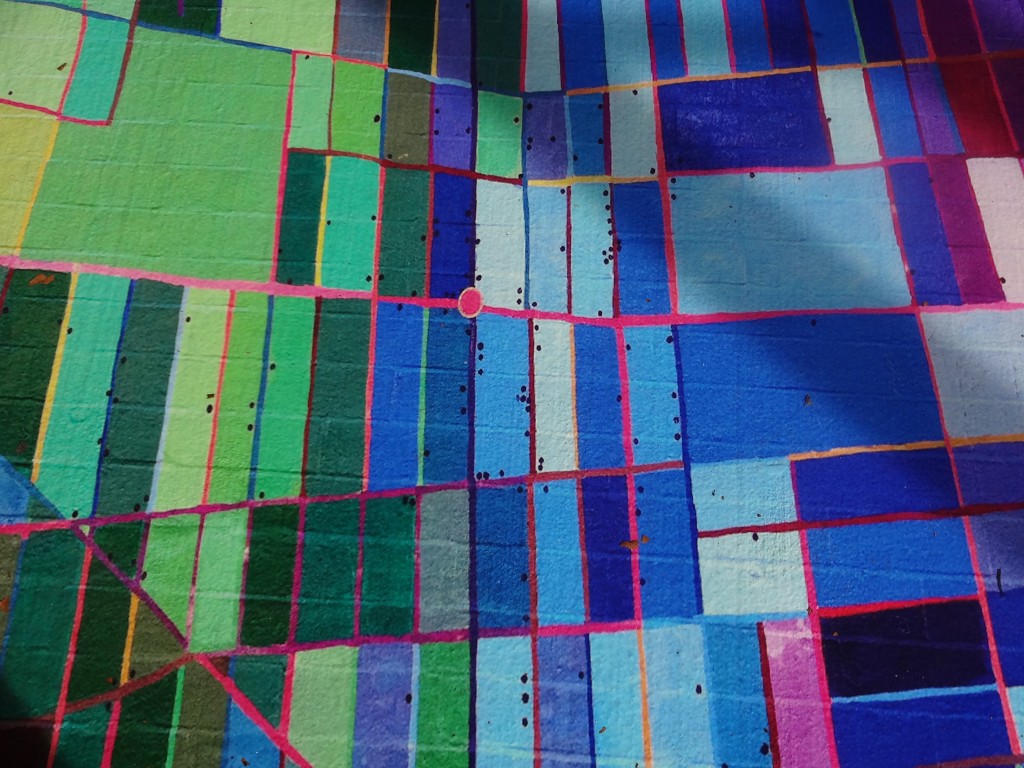 Wednesday was African Folklore Embroidery day and my small class of students stitched happily on their projects while learning more about life in South Africa.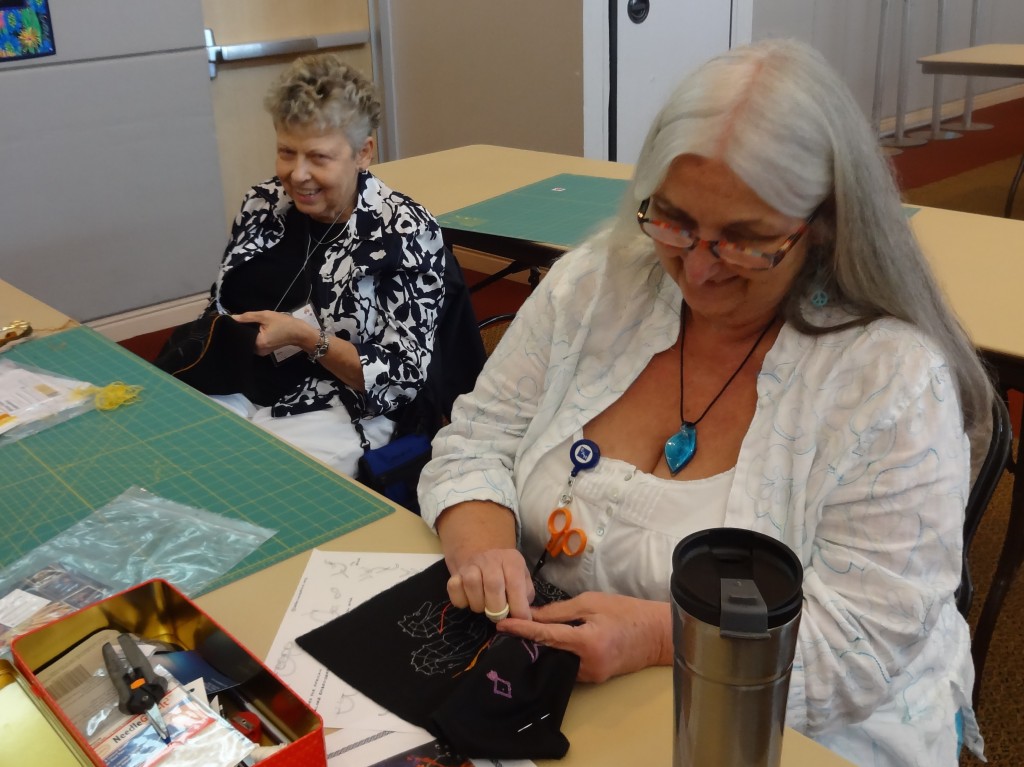 I roomed with my good friend Julia Wood from Auburn, Alabama. She drove so she had a LOT of stuff!!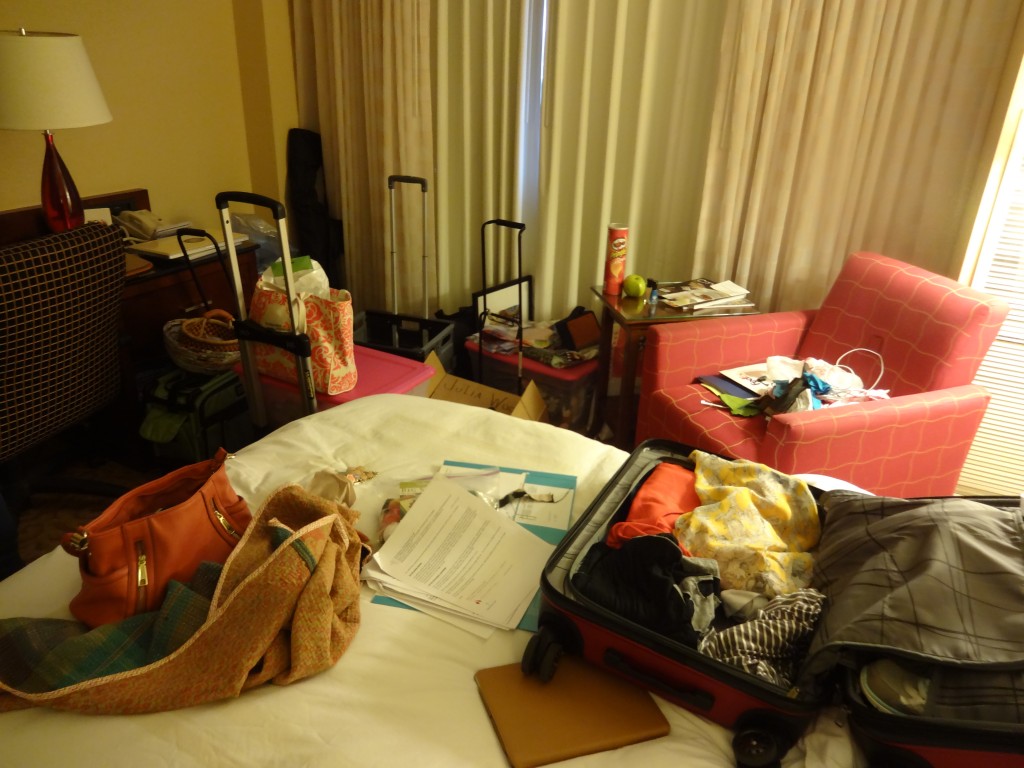 No peace for the wicked, so they say…  On Friday morning I was an English paper piecer and we enjoyed an Introduction to English Paper Piecing.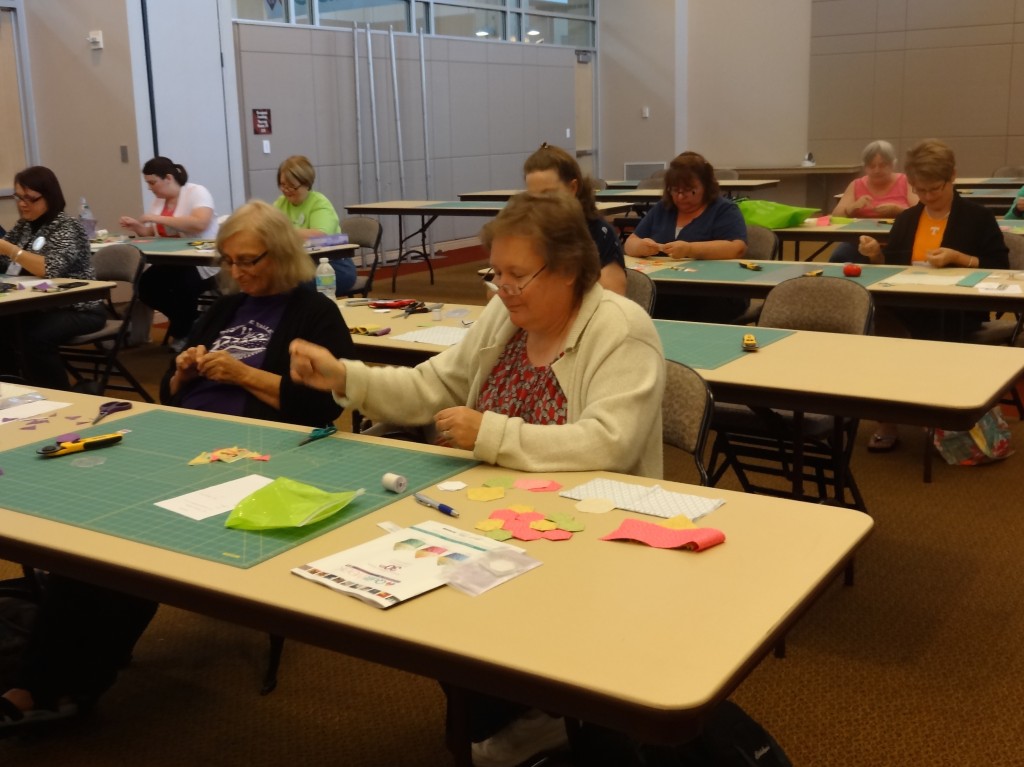 Some tried arranging their hexagons in a non-traditional format,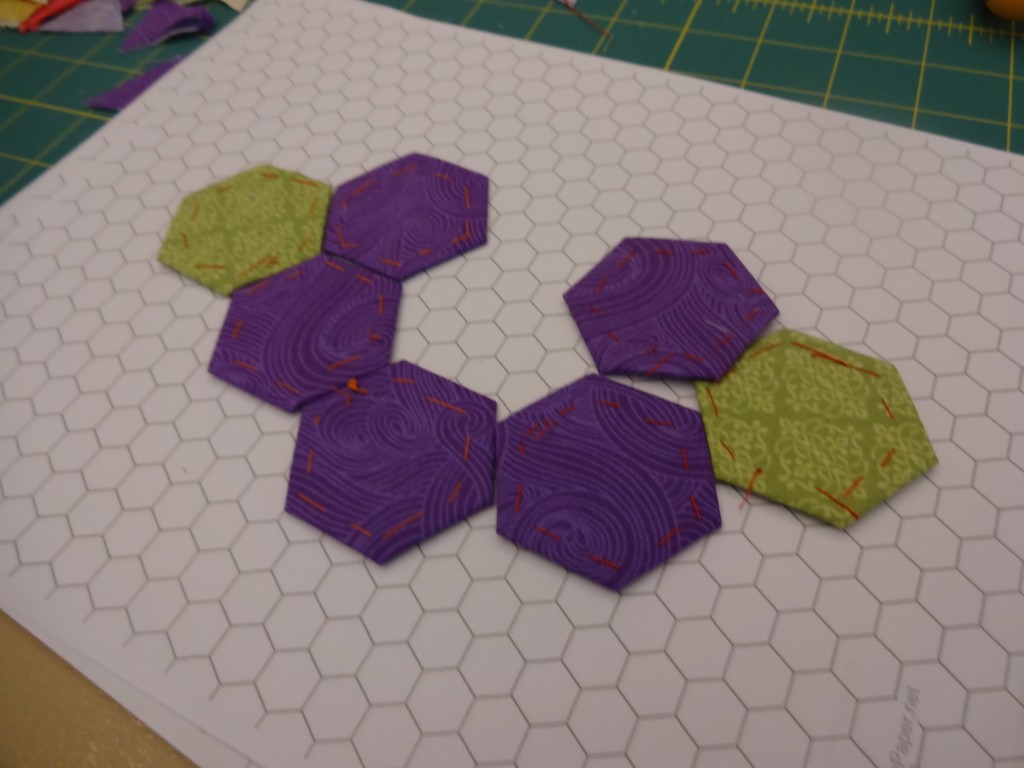 whilst others stuck with the traditional flower.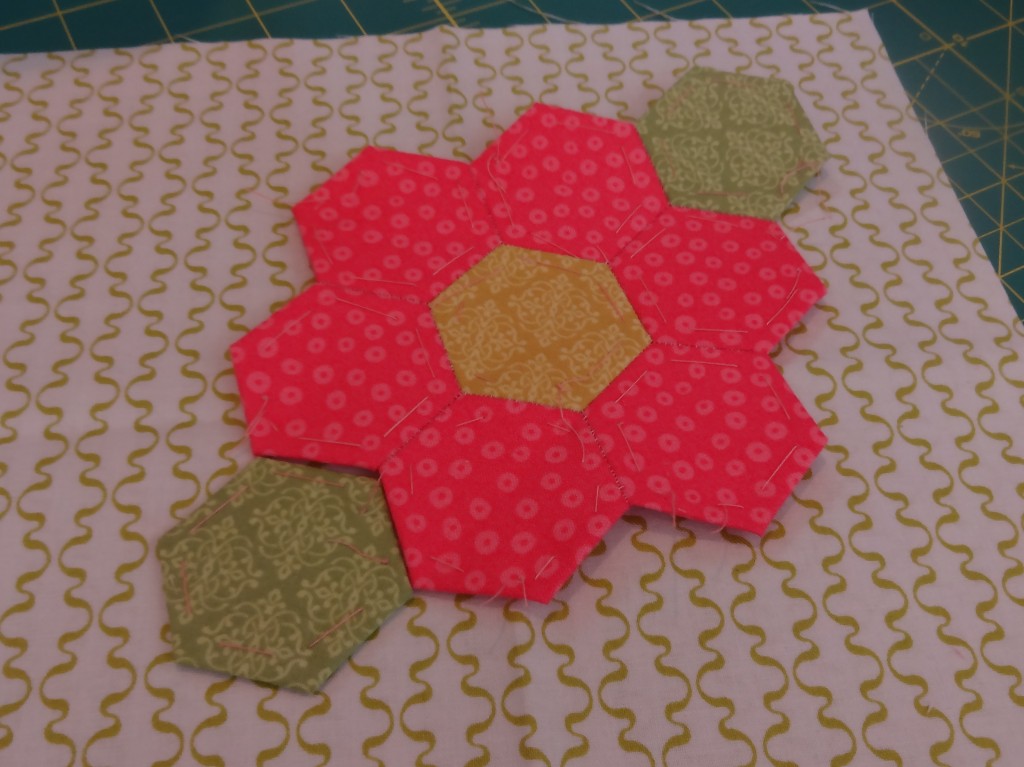 In the afternoon I gave my Safari through African Folklore Embroidery lecture to a select audience.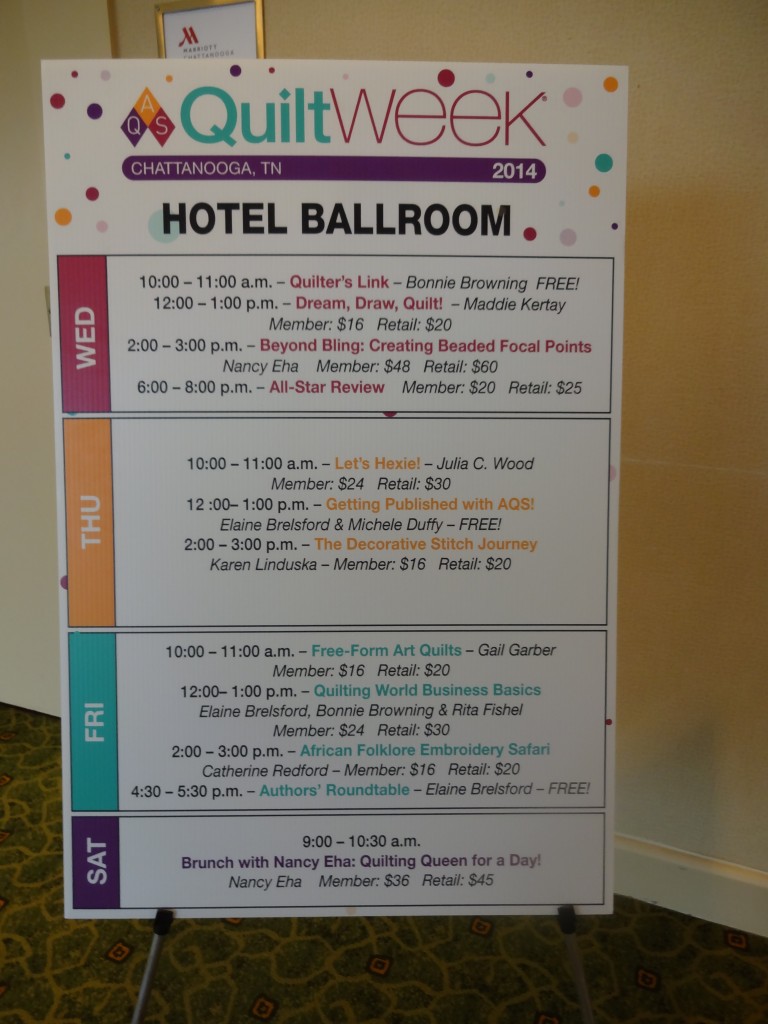 I took my friends for company…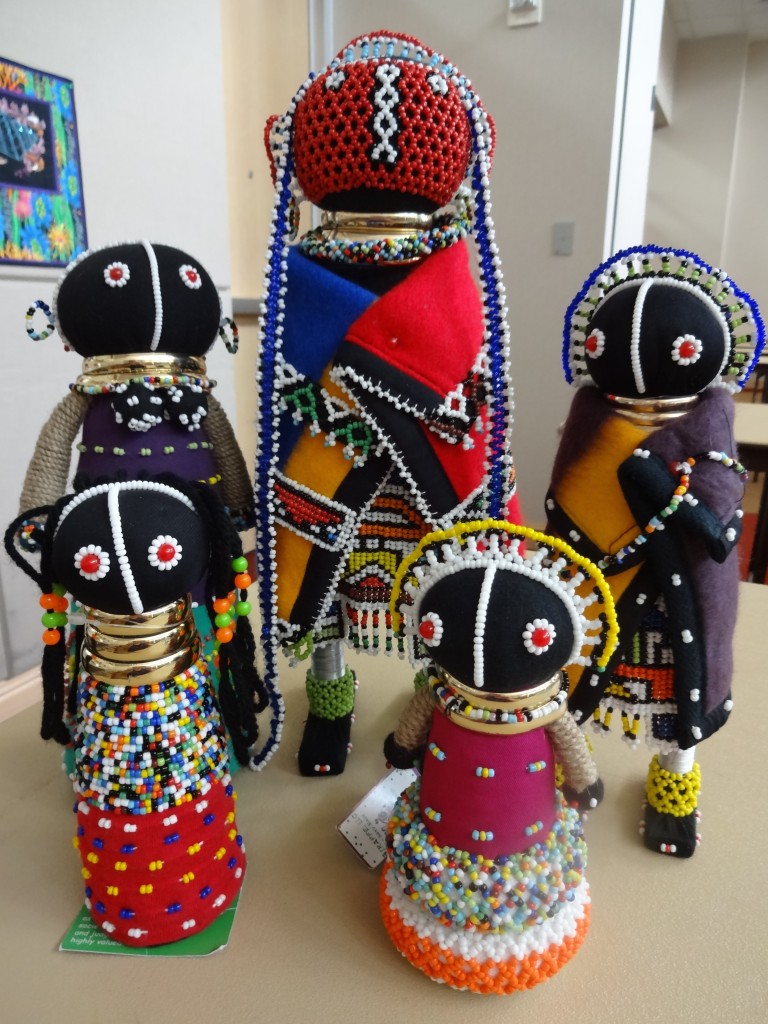 And then it was time for a little photo shoot of my hexie quilts in the hotel foyer. Julia wasn't shy about standing on the chairs.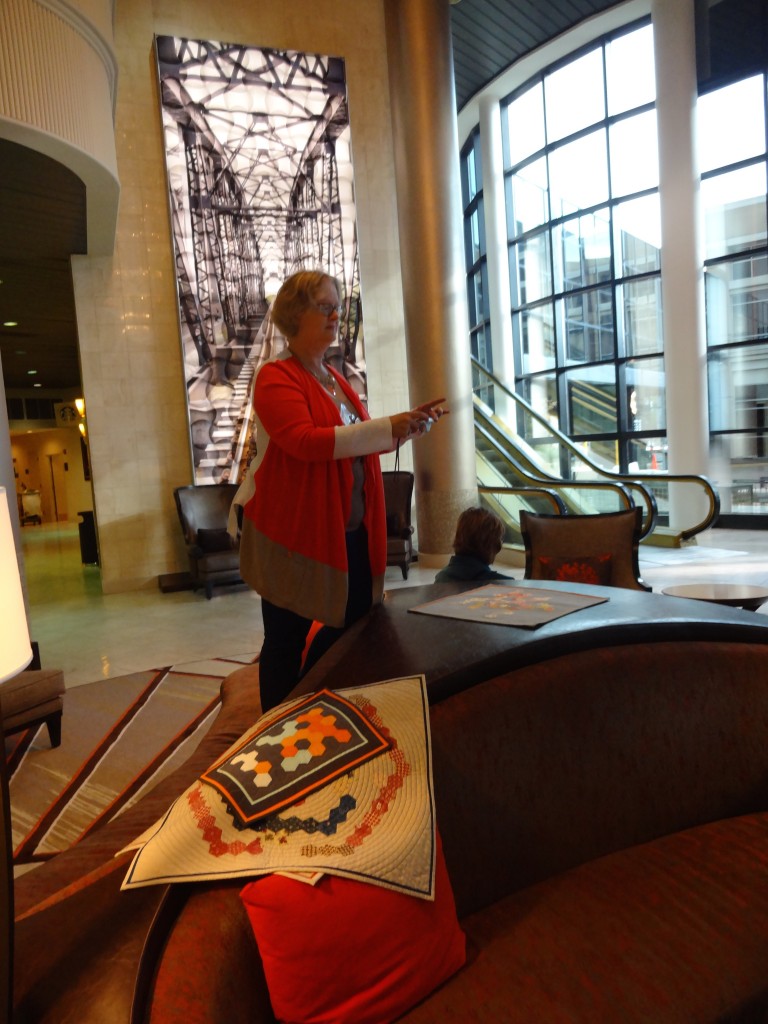 Keeping up the pace Walking Foot Quilting – Get Out of the Ditch was SOLD OUT on Saturday morning!!
This what a full class looks like from the instructor's point of view.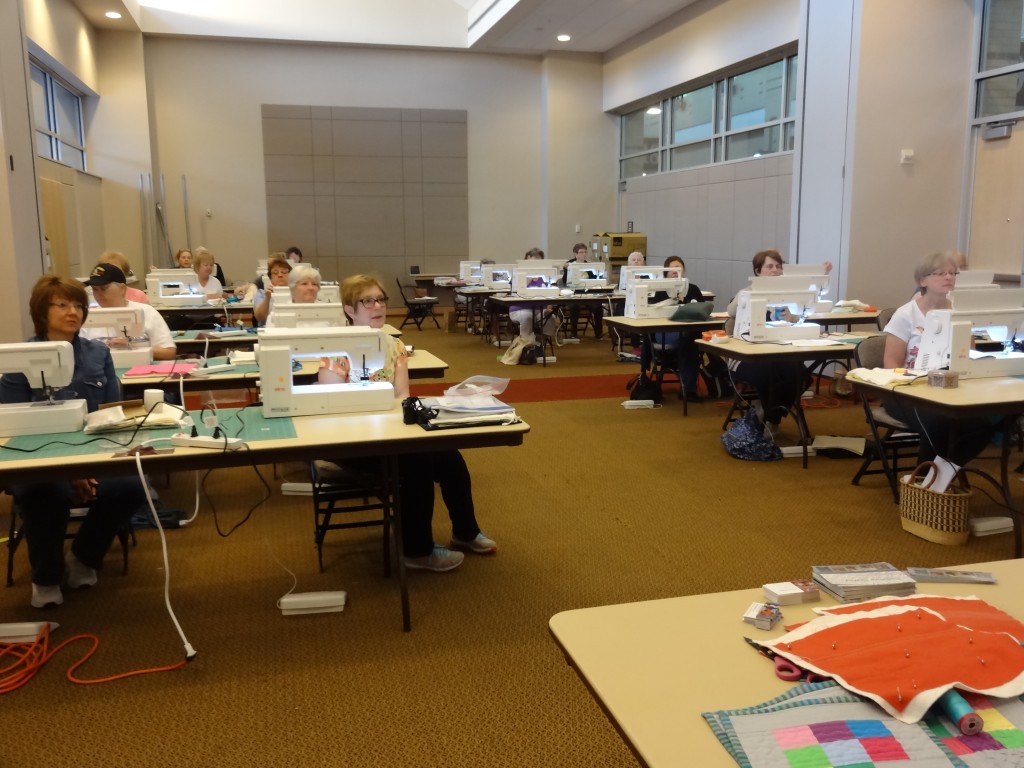 Everyone set to stitching on their fancy Elna machines,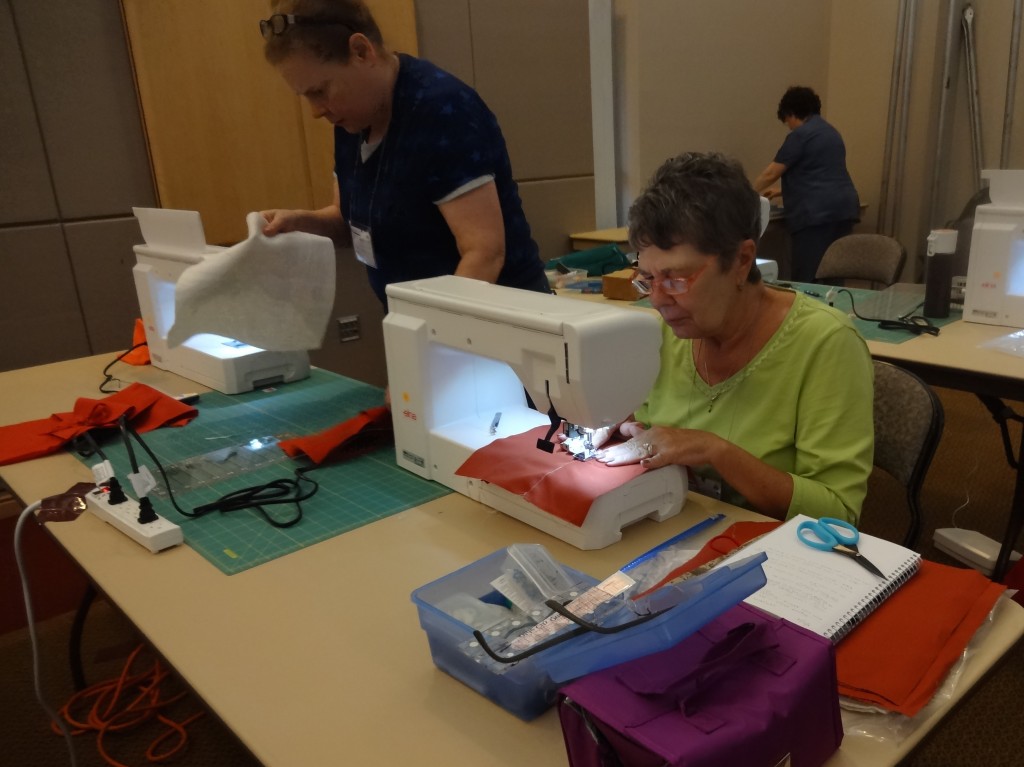 and the three hours flew by.
Wow! Four classes and a lecture, not forgetting the All-Star Revue. Time for lunch at  the food trucks lined up outside.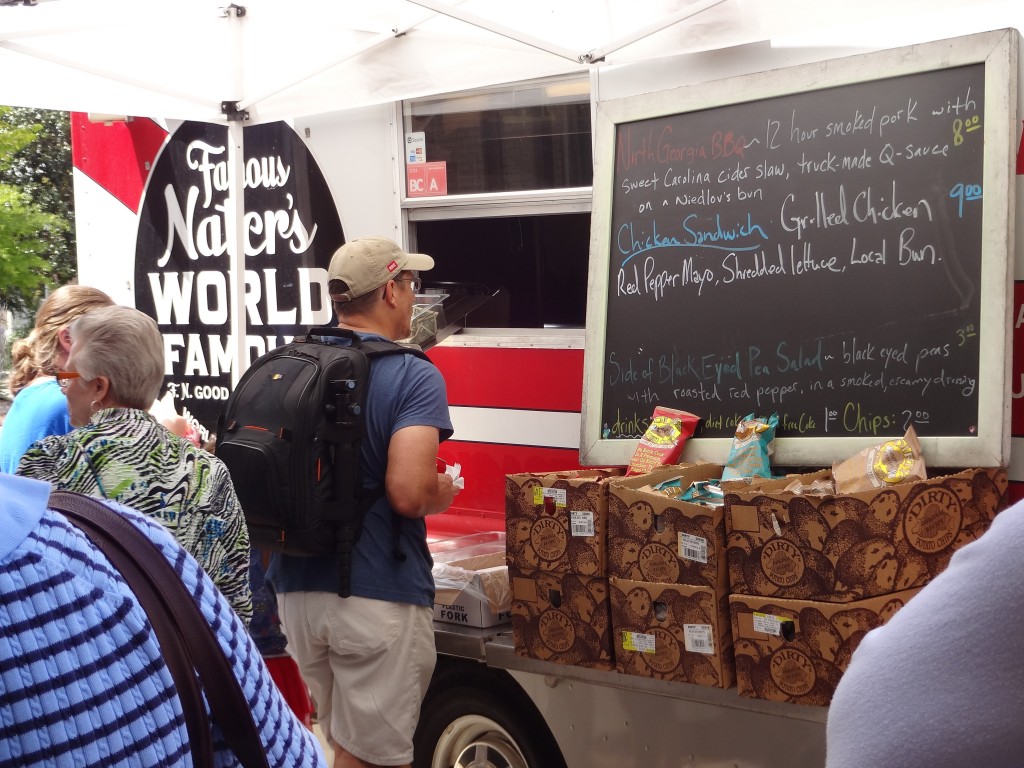 Julia was doing one last turn on the show floor demonstrating hexies from circles…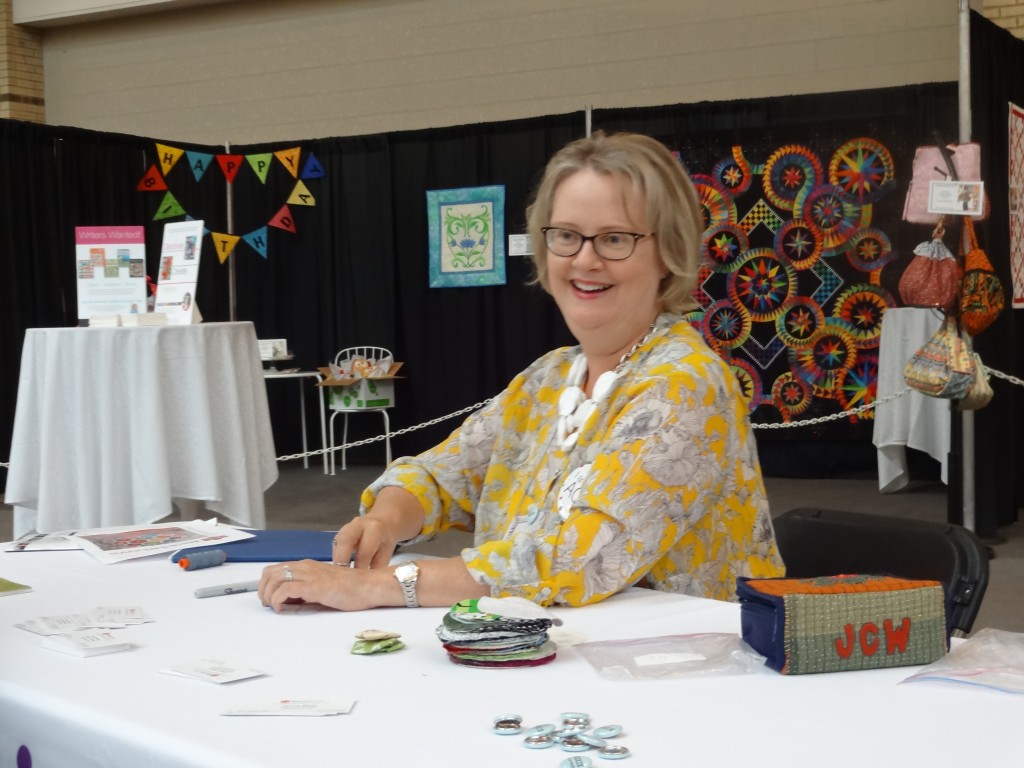 Maddie Kertay's shop Spool is in Chattanooga and I had promised myself a visit. I found a cab and set off on a new adventure!
It was worth the trip. She has a lovely friendly space…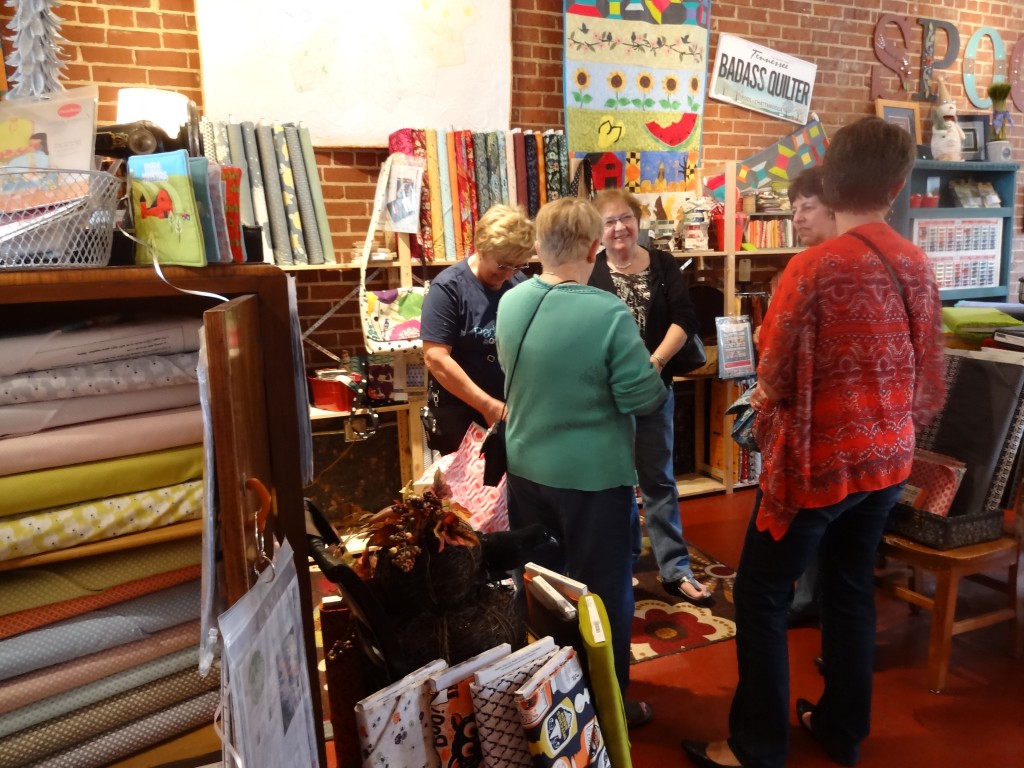 filled with all sorts of goodies, including they rather unnerving lady in the chair…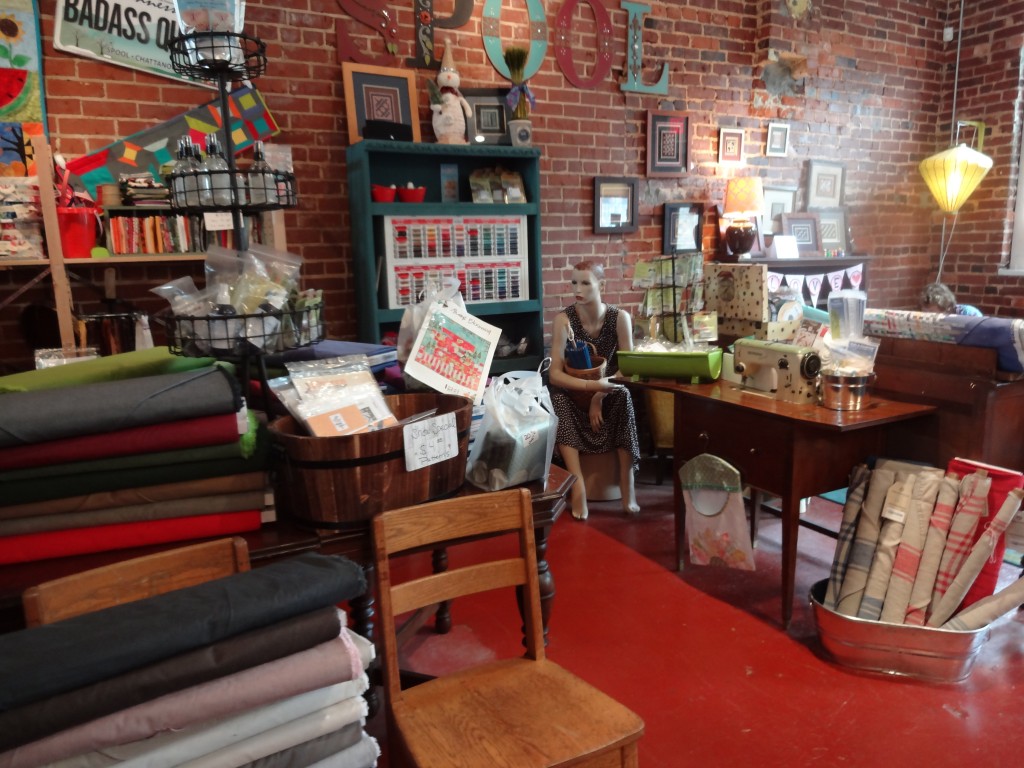 Maddie gave me a ride back to the Convention Center where I met this garrulous group of ladies from Northern Atlanta, waiting for their bus.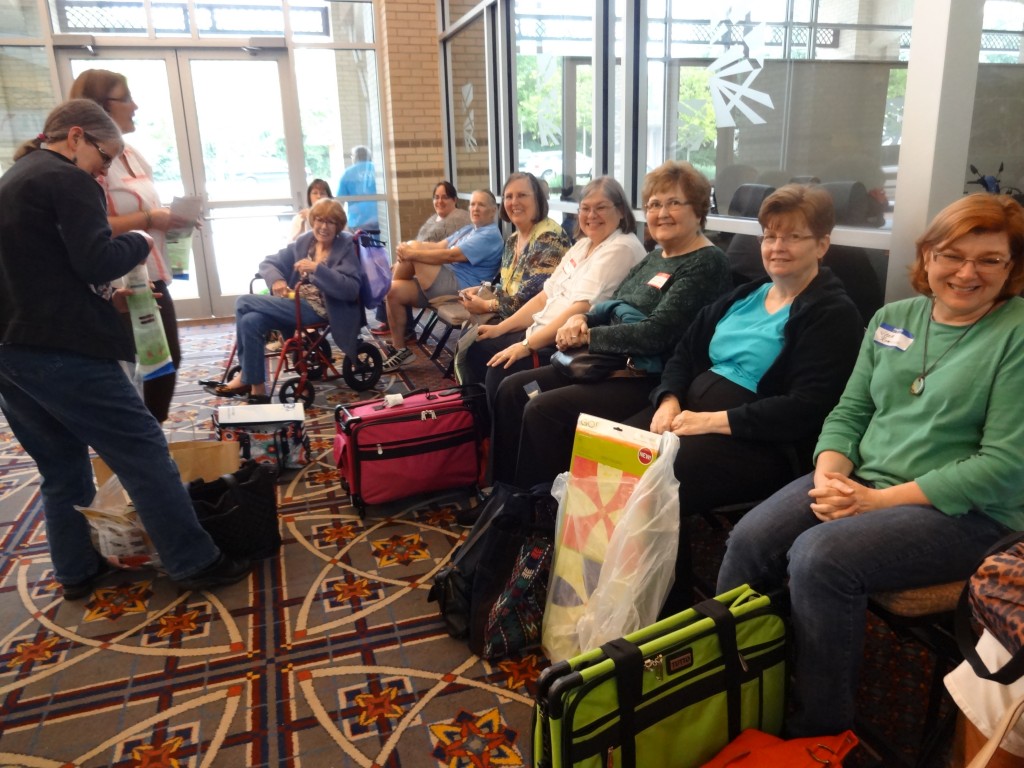 They included members of the Chattahochee Evening Stars Quilt Guild who support the Storybook Quilts organization.
I met so many wonderful Southern quilters this week. They taught me the meaning of bless her heart and how to say Y'all. I'm still practicing but it sounds more like yowl than yall for all you English english speakers…
My bags are packed, I'm ready to fly. New adventures await around the corner. It was fun Chattanooga. thanks for having me!!