The dining room table has disappeared under a big heap of stuff…
Yes, I'm getting ready to go away  again. I'm leaving on Tuesday morning for Chattanooga, Tennessee! It's time for AQS QuiltWeek and I'm teaching four classes, presenting at the All Star Review and giving my African Folklore Embroidery lecture. That's a whole lot of stuff I need to take with me.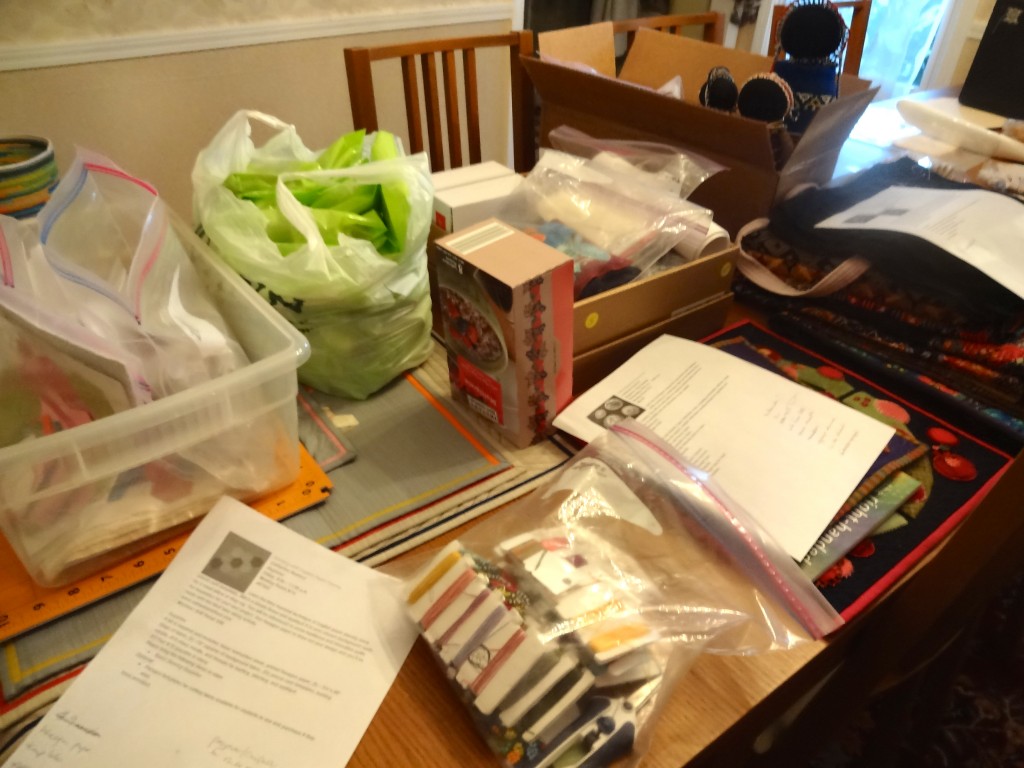 I've already sent two parcels on ahead so I am hoping that everything will fit in my suitcases. It's two more classes than I had in Portland…
I decided I needed some extra samples to take with me so I made a few bits and pieces this week!
A set of six placemats for my walking foot quilting class,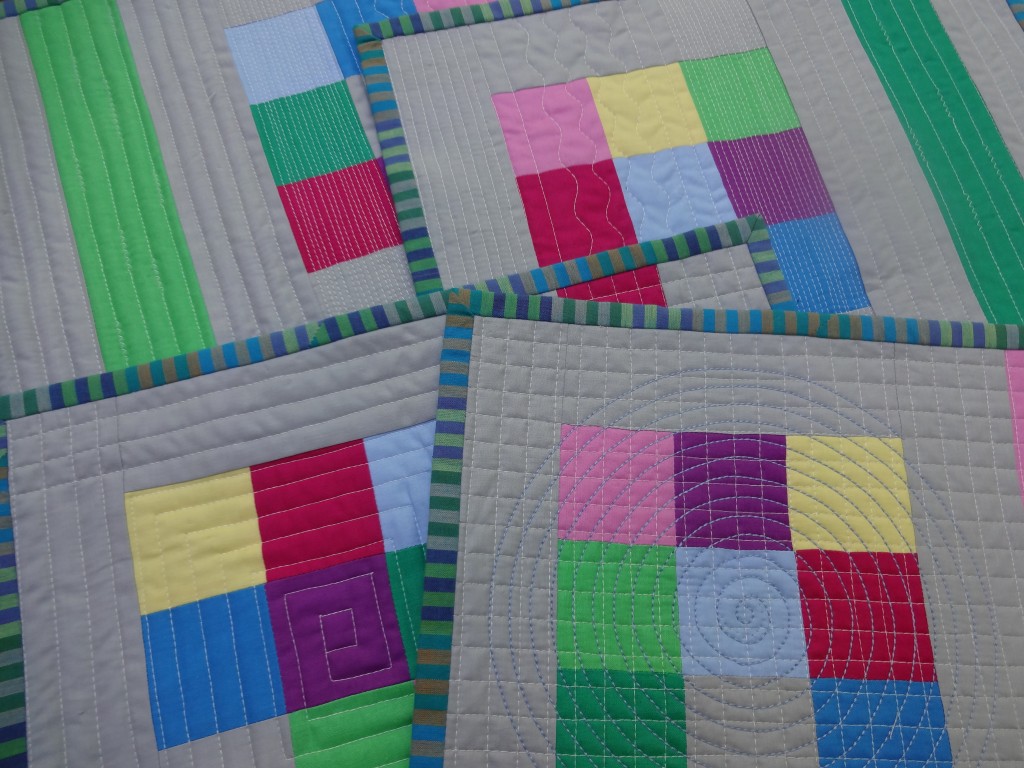 and a Lucy Boston, Patchwork of the Crosses block for my English Paper Piecing class.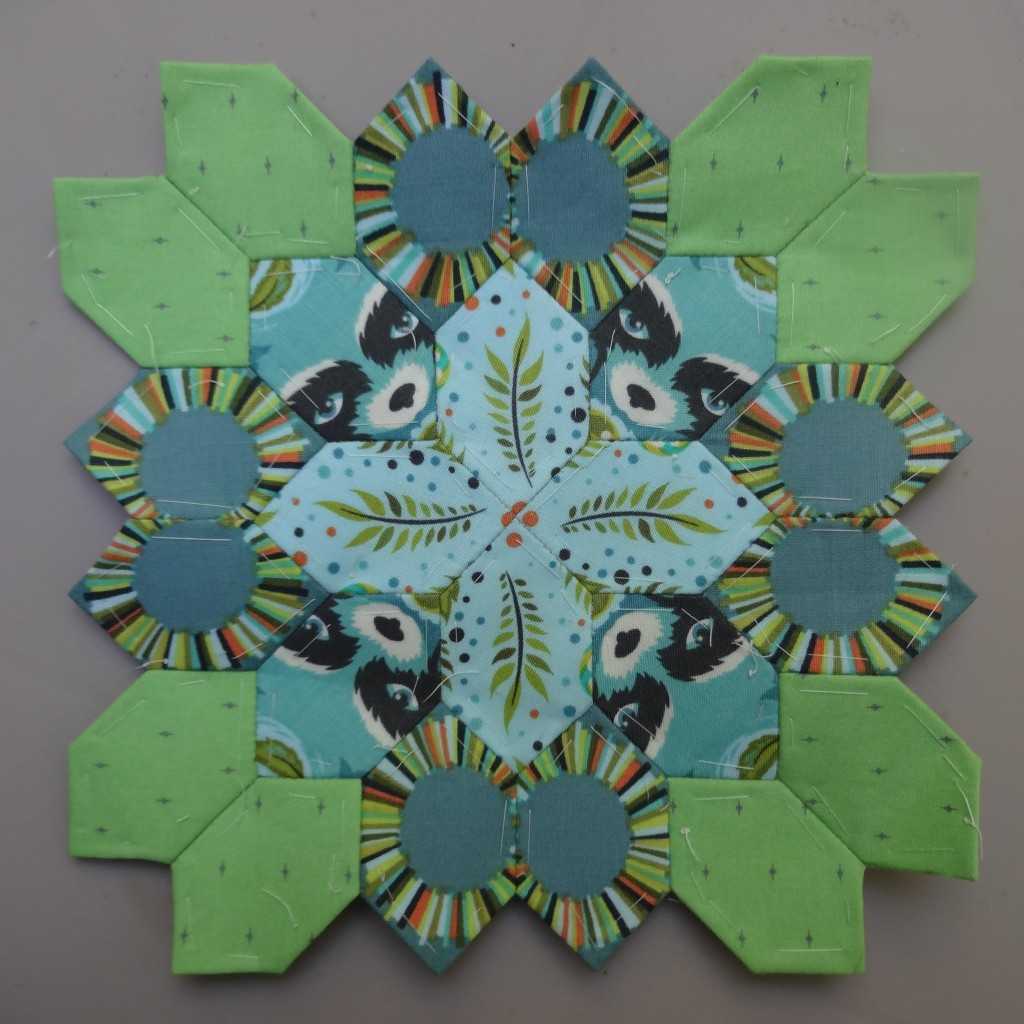 Then, because I could, I made a new Wrapped in Scraps bowl.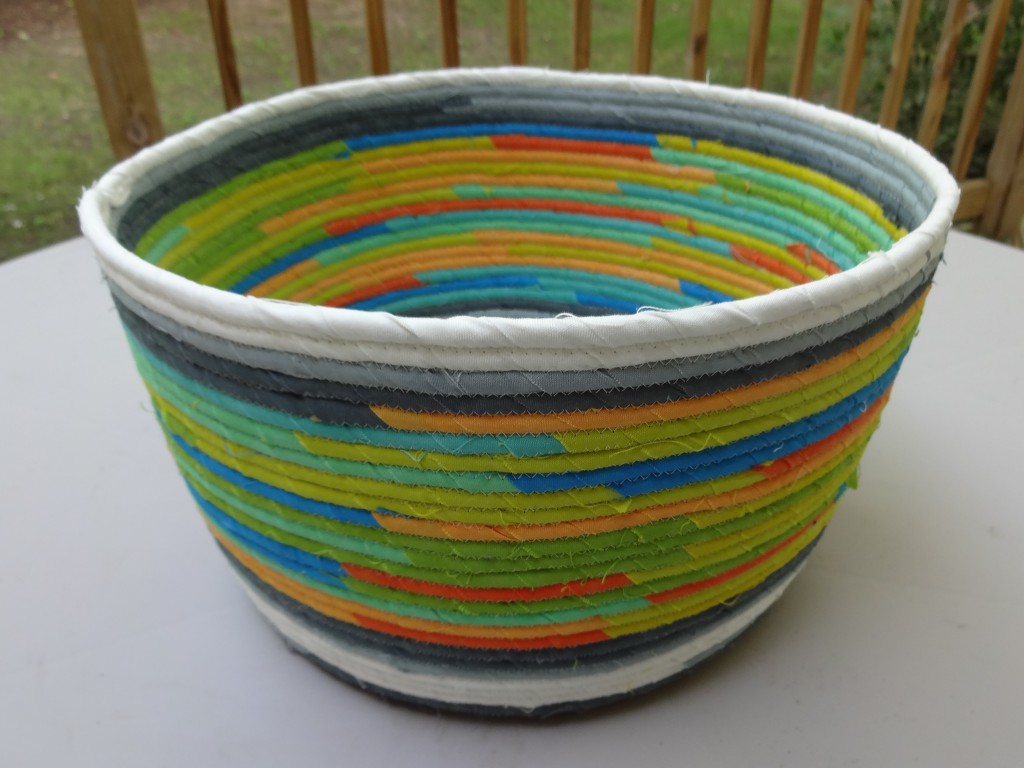 It's 12″ across the diameter and 6″ tall so it's plenty big enough to put lots of things in!! I used leftover scraps from a Cherrywood Fabrics modern colors bundle and a whole 100 feet of clothesline. Maybe I'll keep some of my special scraps in it?
So, I just need to do some laundry and get my bags packed and I'll be all ready to go. I'm sharing a room with Julia Wood who I first met when we were both filming for QATV. It's going to be a fun time. Watch this space!