I always find it hard to get back into any sort of routine when I have been away. I can't even begin to imagine having a "proper" job and needing to go to work at 8 the morning after I have returned from a trip.
So, last week I retreated to my fall back position of catching up on my recorded programs and knitting scarves for a few days.
Then I cleared up my "stuff" and did the laundry…
Fortunately Thursday was Naperville Modern Quilt Guild day and I had promised a hexagon demo so I had to work on that. Paper Pieces supplied us all with little kits to work on. I will look forward to seeing what people get up to with their new, or rediscovered, skills.
Svetlana brought her Single Girl quilt to share with us.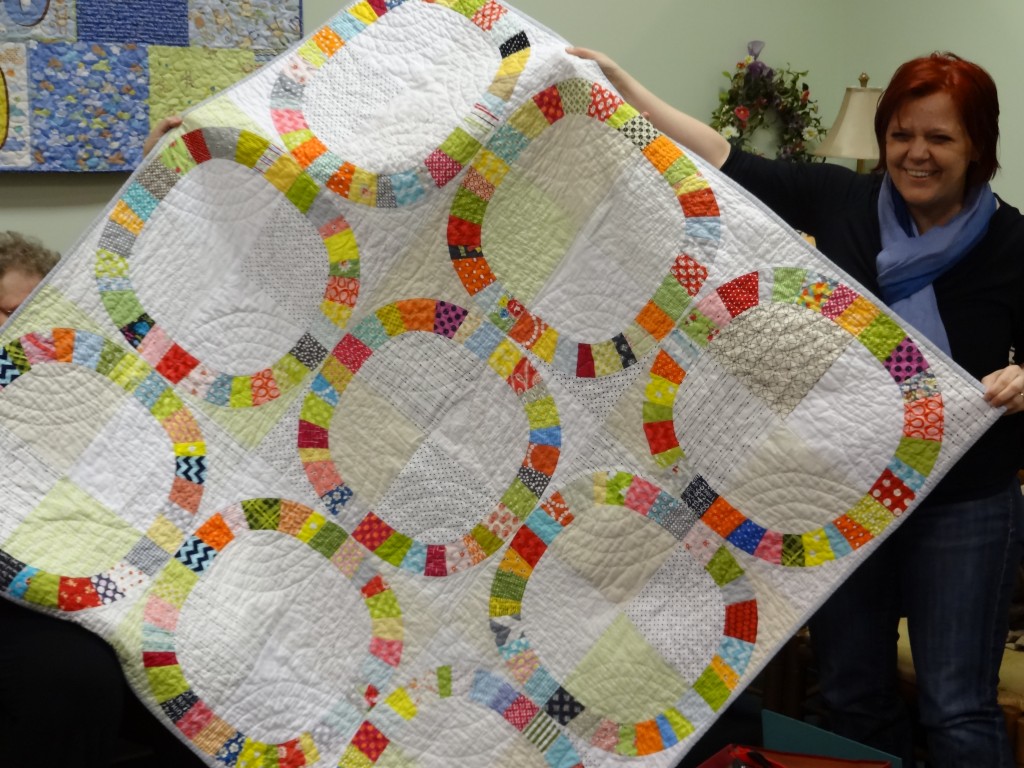 Her sewing machine was at the shop so Svetlana had hand quilted it. Through flannel! She did admit her hands were a little sore. It was beautiful.
Enough sulking from me. It was time to return to my machine and I pieced a back for my log cabin quilt. Then I layered and basted it with a Pellon Legacy wall batt and I have started quilting…
A view from the back.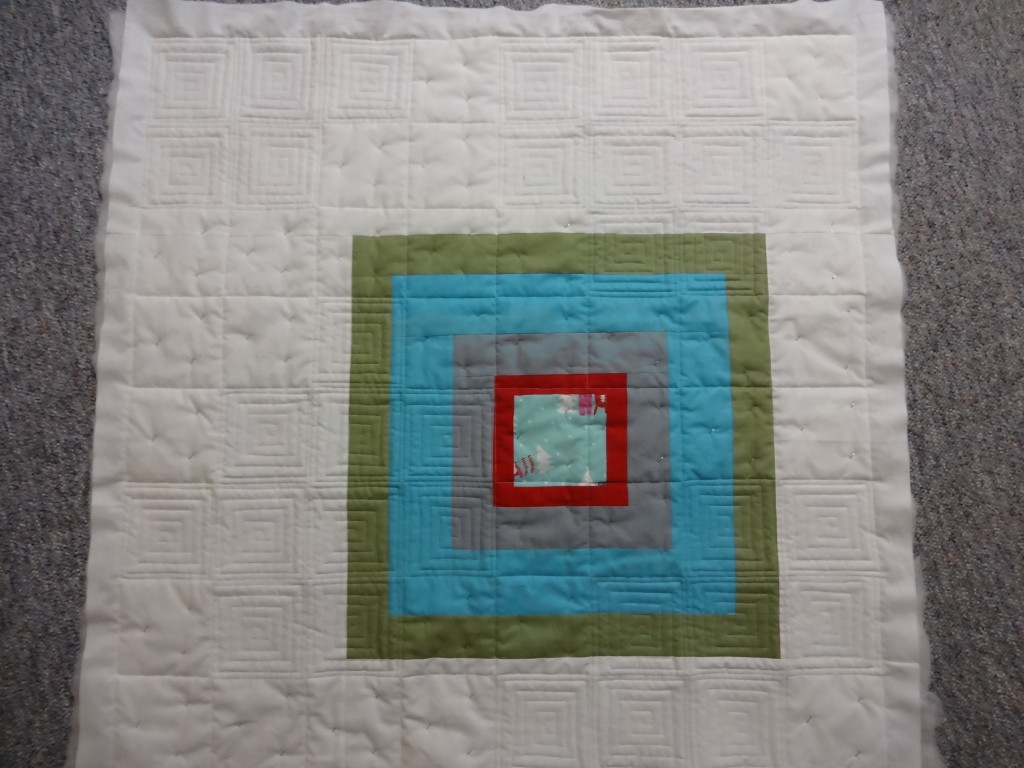 and a little look at the front.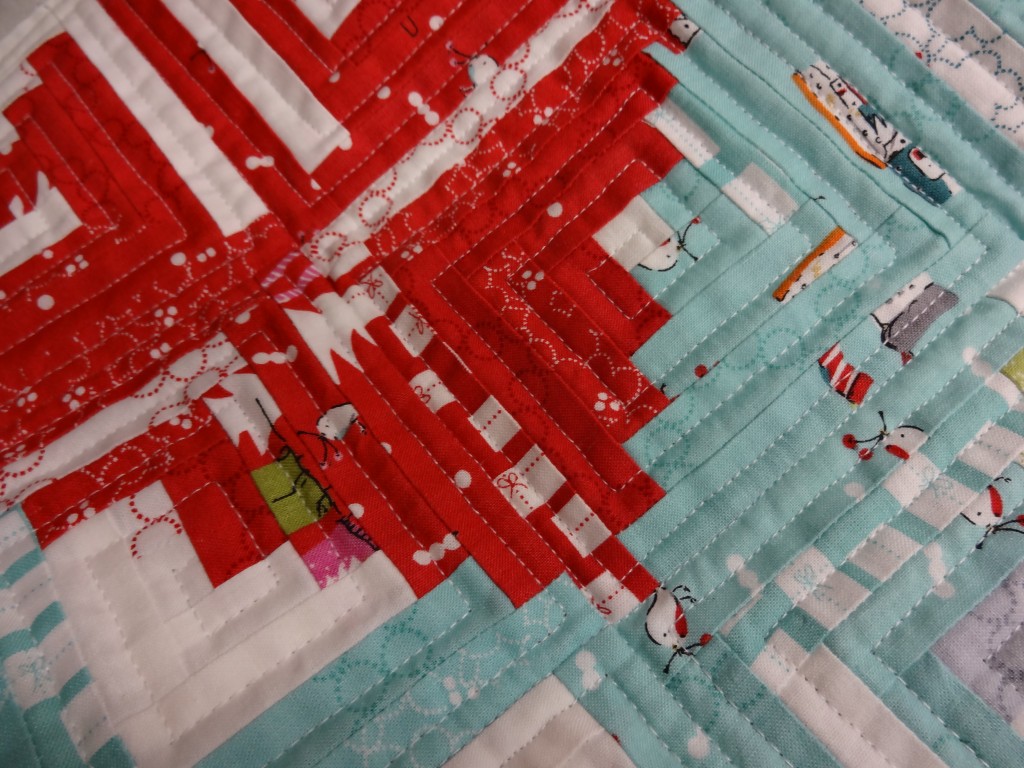 I am half way through, but now I have to decide what to put in the negative space ? I am pondering the problem but I sent Steve off to work with my bag of Mini Eggs so I don't have them to help me…