It was wrapping time at Quilters Quest yesterday!
Not presents… it's not that time of year just yet …We were wrapping clothesline with fabric to make bowls.
Aqua bowls (nearly cruise time?)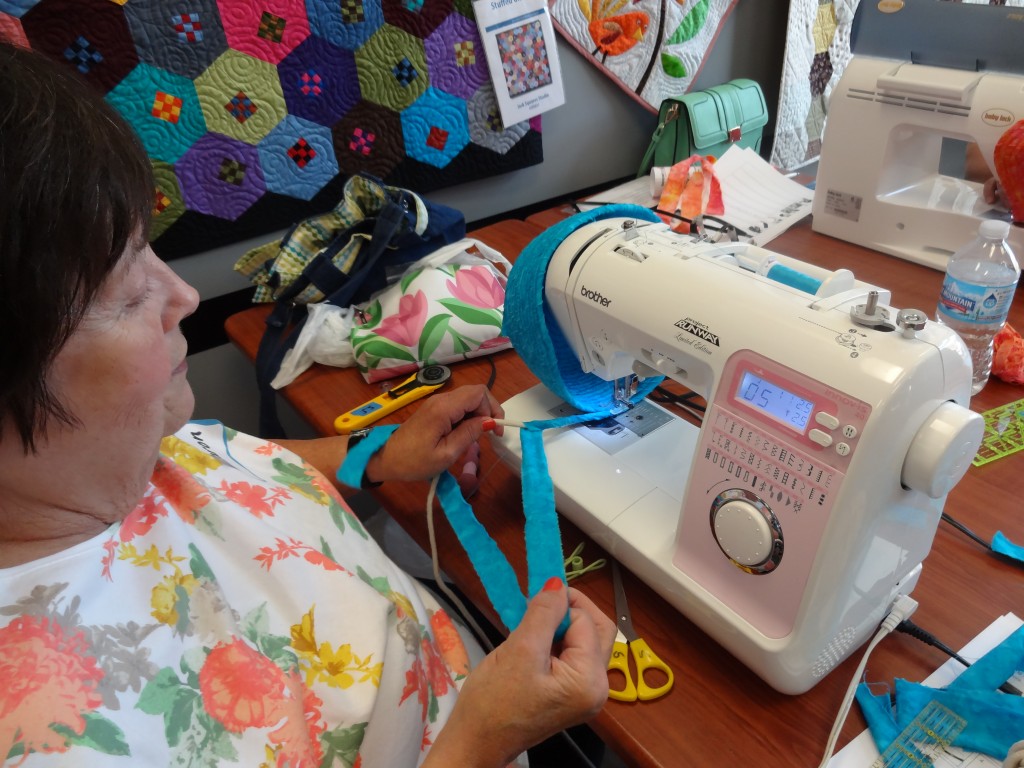 Pretty multi-color print bowls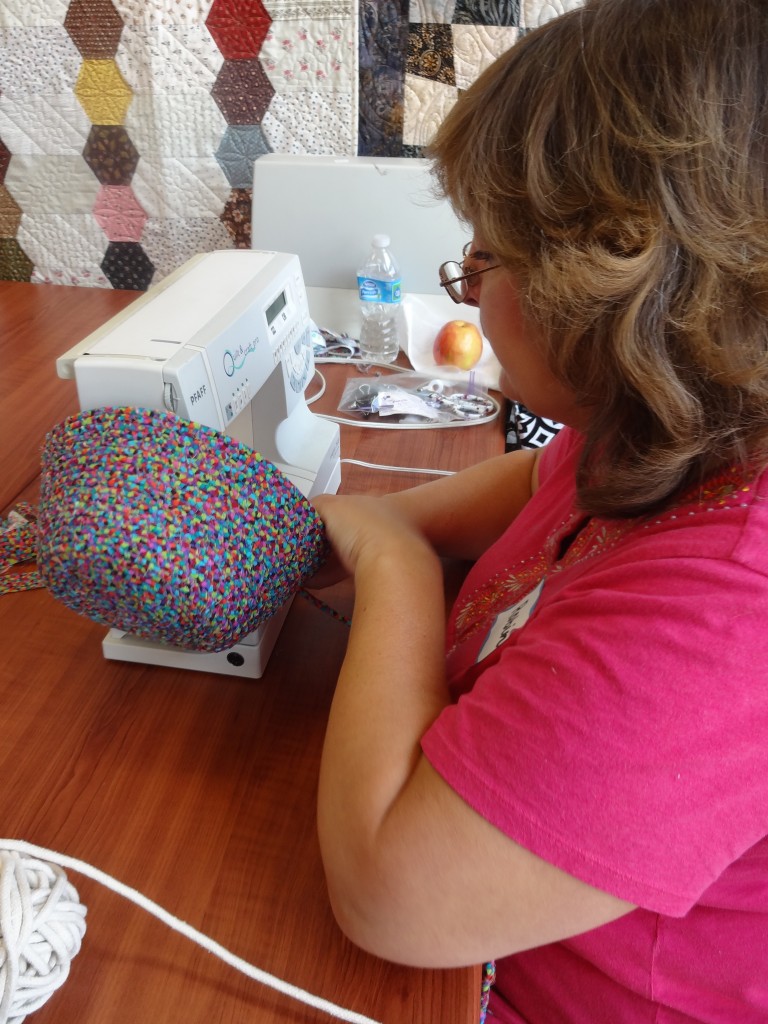 Peachy pink bowls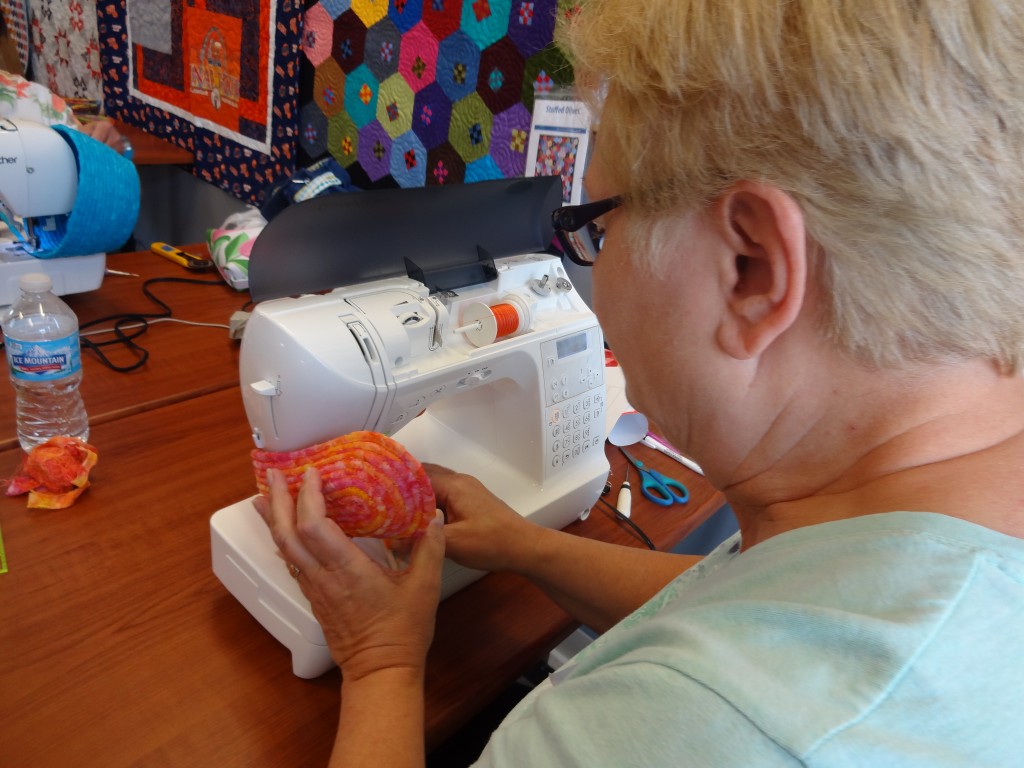 Bowls to put things in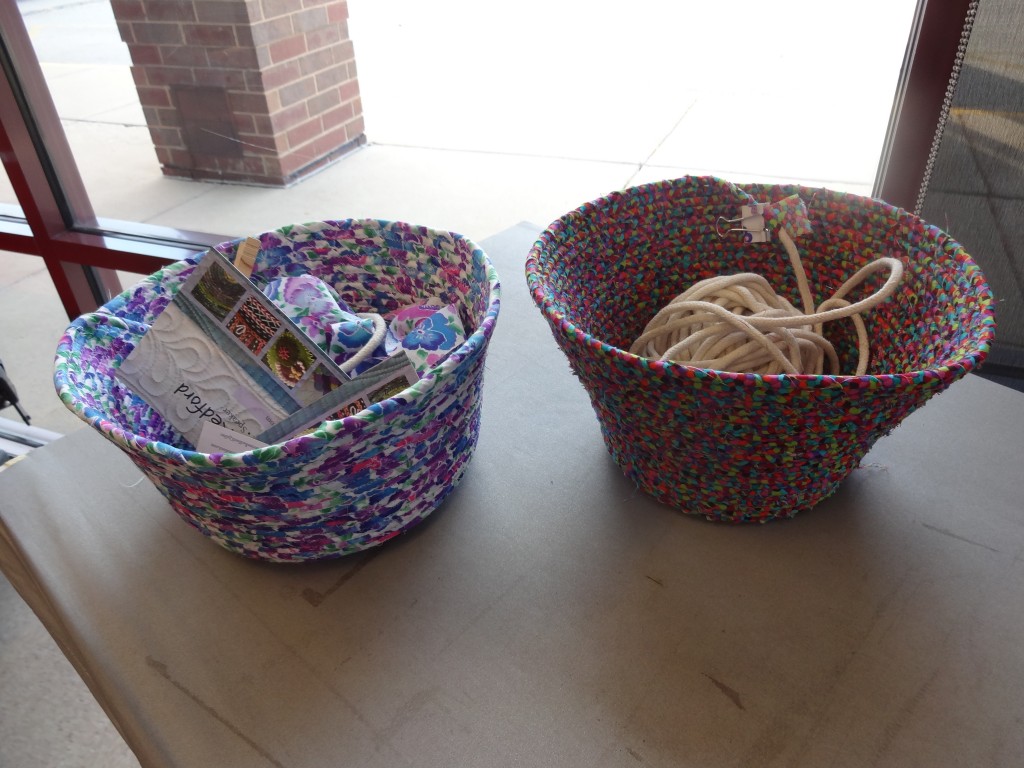 Different shapes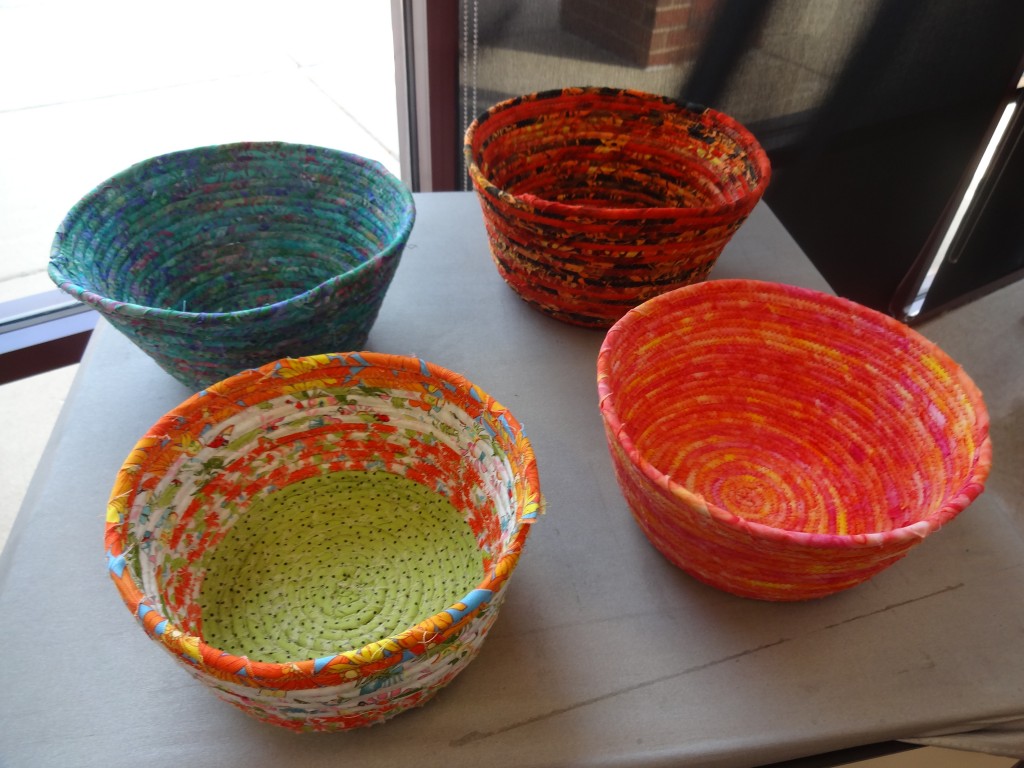 One on the way to being an oval bowl (her second bowl of the day!!)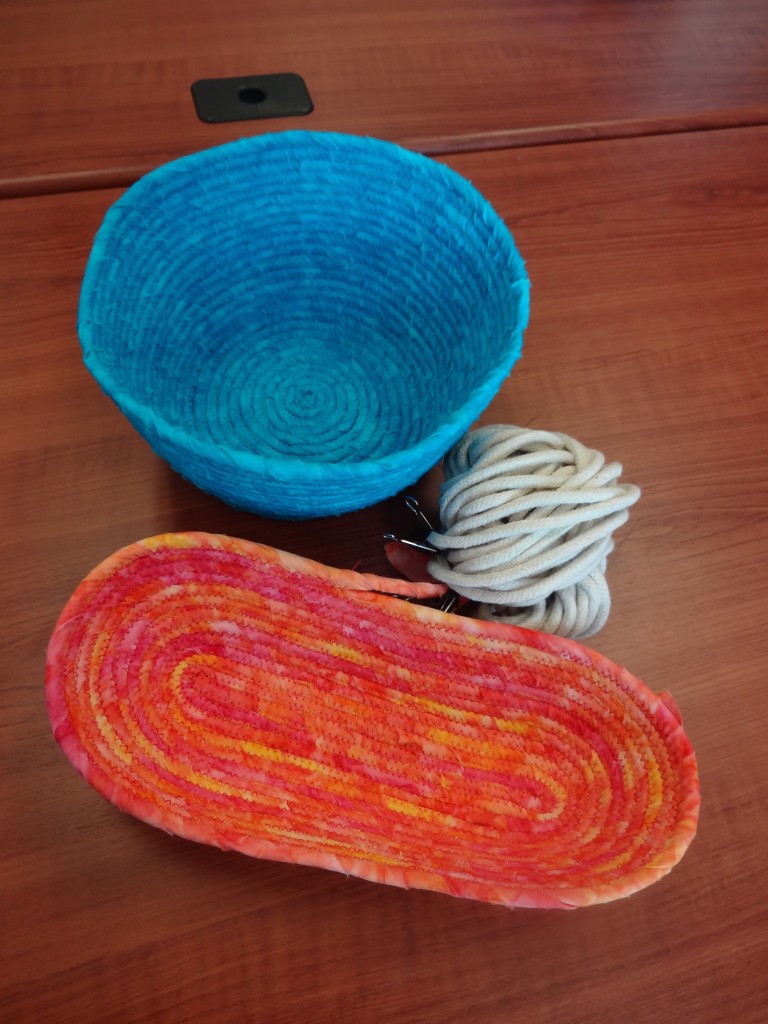 So what was I doing? After getting everyone started and all that, I made a bowl too. Mine has a lid.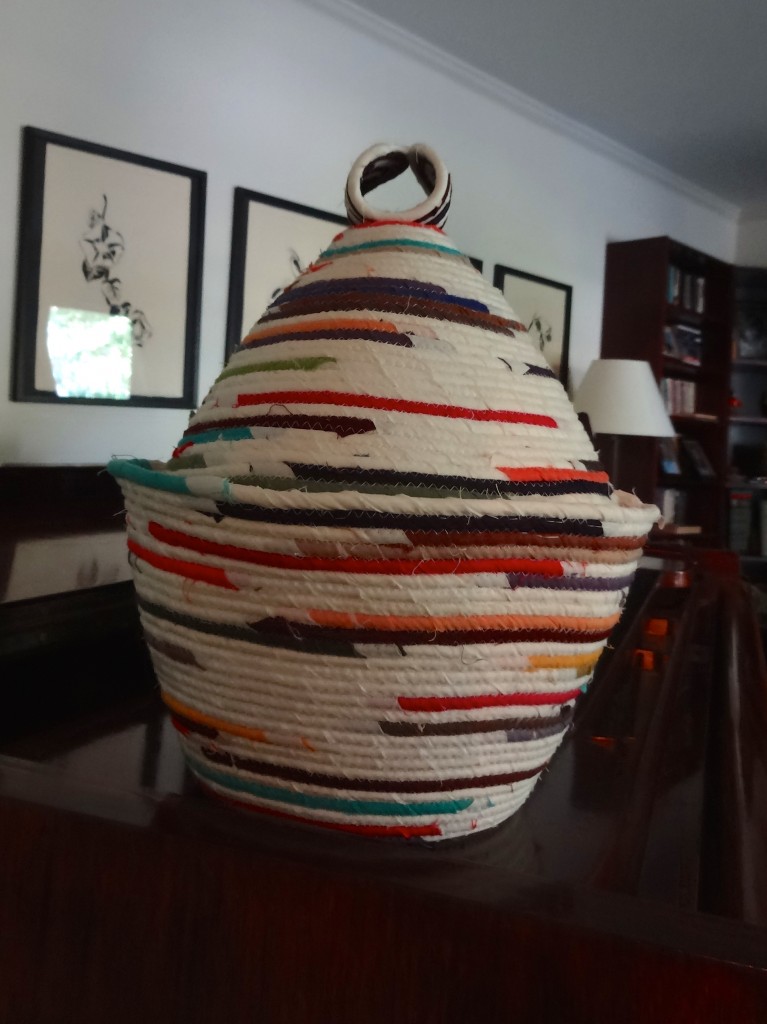 Small disclaimer… I wrapped my clothes line ahead of time…
And if you want a lacy trivet? Here's a demo piece with holes in it!!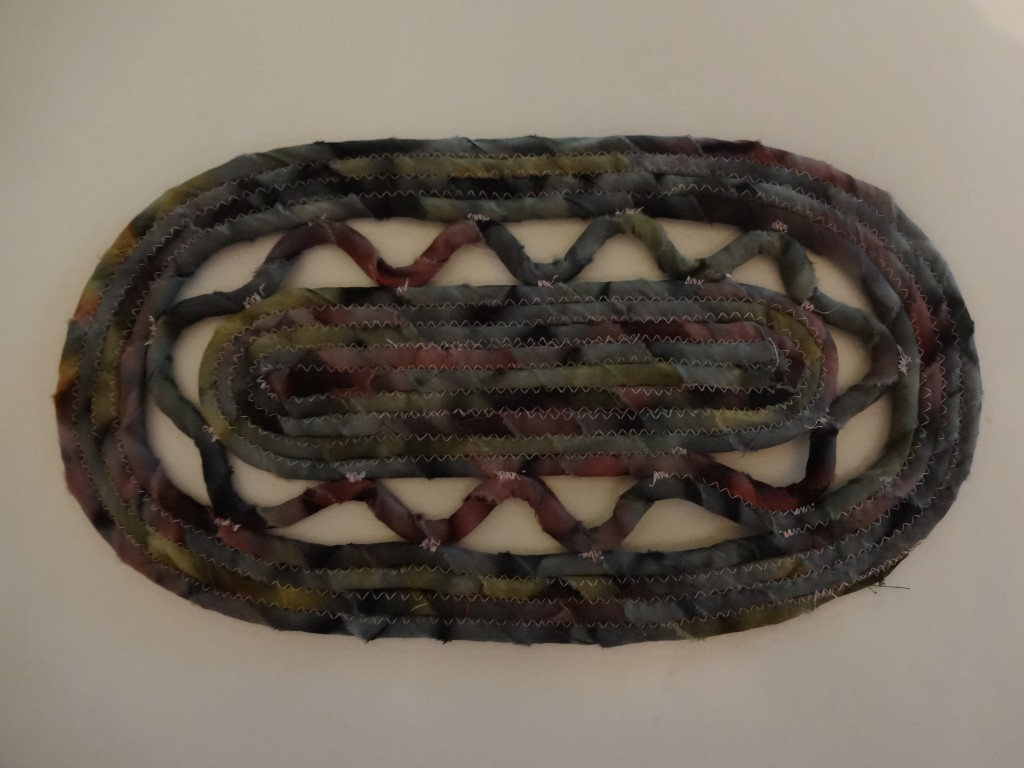 I'll be teaching a Wrapped in Scraps class at Quilt Festival/Chicago in March. Maybe I'll see you there?