Riverwalk Quilters Guild was quite the place to be on Tuesday evening this week!
Along with the usual business meeting and show and tell from our members, we enjoyed listening to Wendy Butler Berns on Capering with Creativity and our Quilts. Wendy encouraged us to use art design principals to move beyond the printed pattern and add our own personality to our quilts. She had a great power point presentation and lots of her own quilts to illustrate her lecture.
Next morning I headed back out to the church for Wendy's workshop. We had selected the Picture Image Applique class, Captivating Coneflower and Wendy was all set up and ready to go when I got there.
She had a completed sample to show us,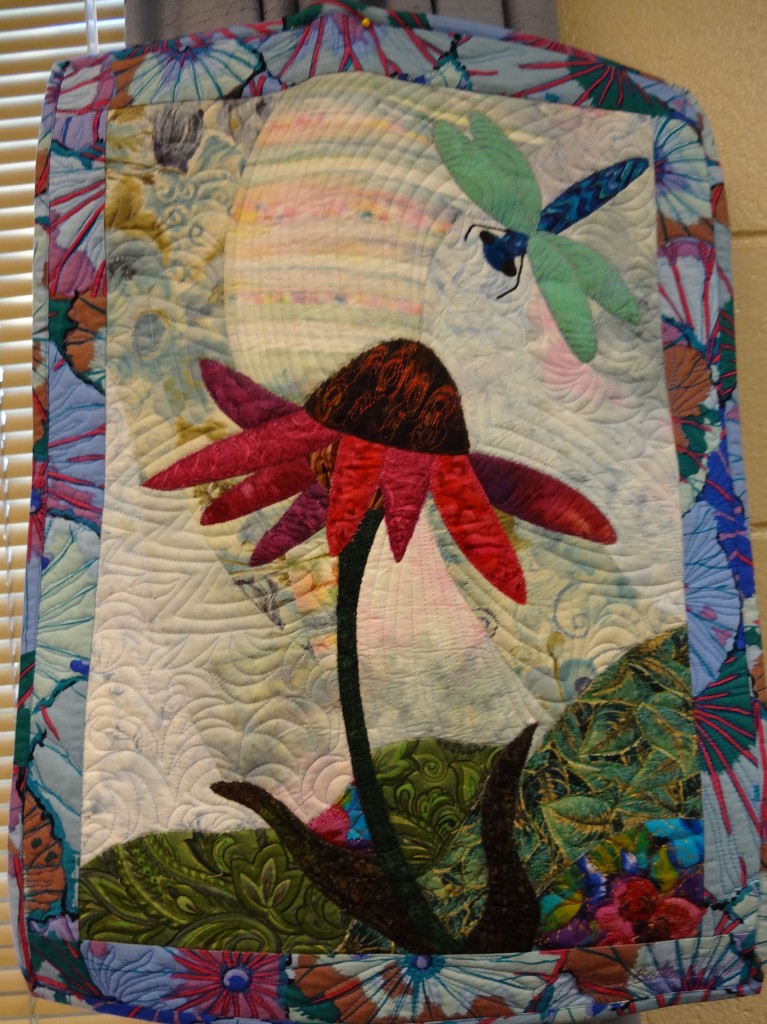 and a detailed pattern for us to use.
After some discussion on fabric choice and Wendy's particular method of applique we set to work with freezer paper and glue stick…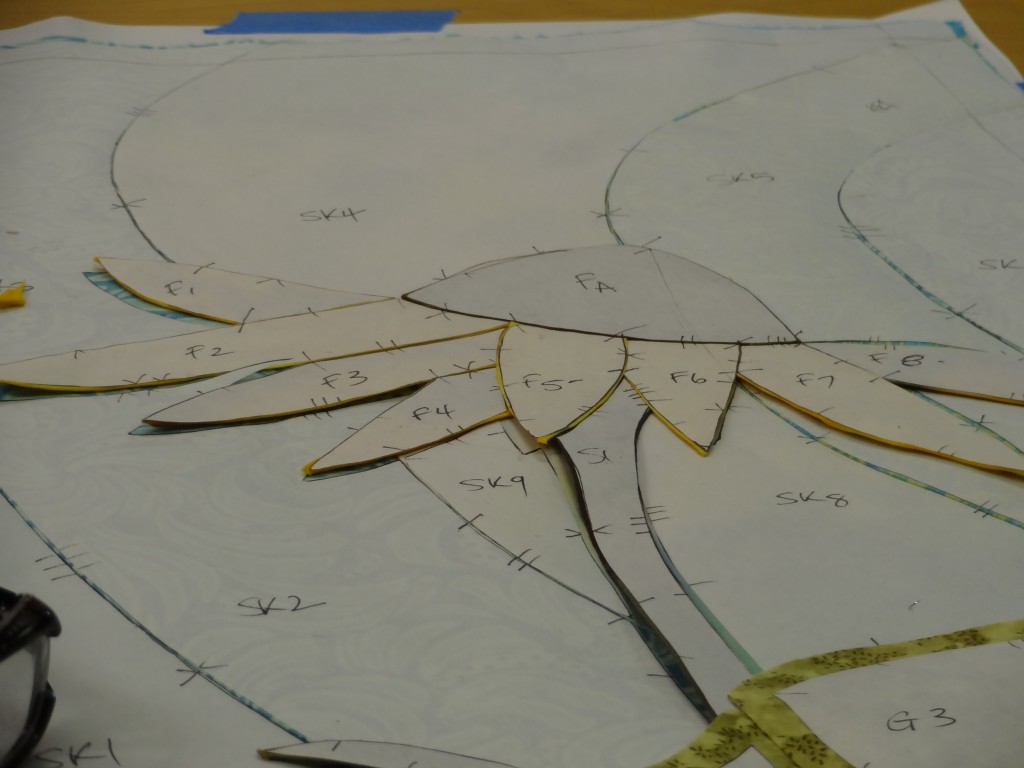 We were allowed a lunch break … excellent made to order subs from Jimmy John's across the street… and then Wendy showed us how she sews her prepared applique pieces together.
The camera and projector set up made sure we could all see how she does it.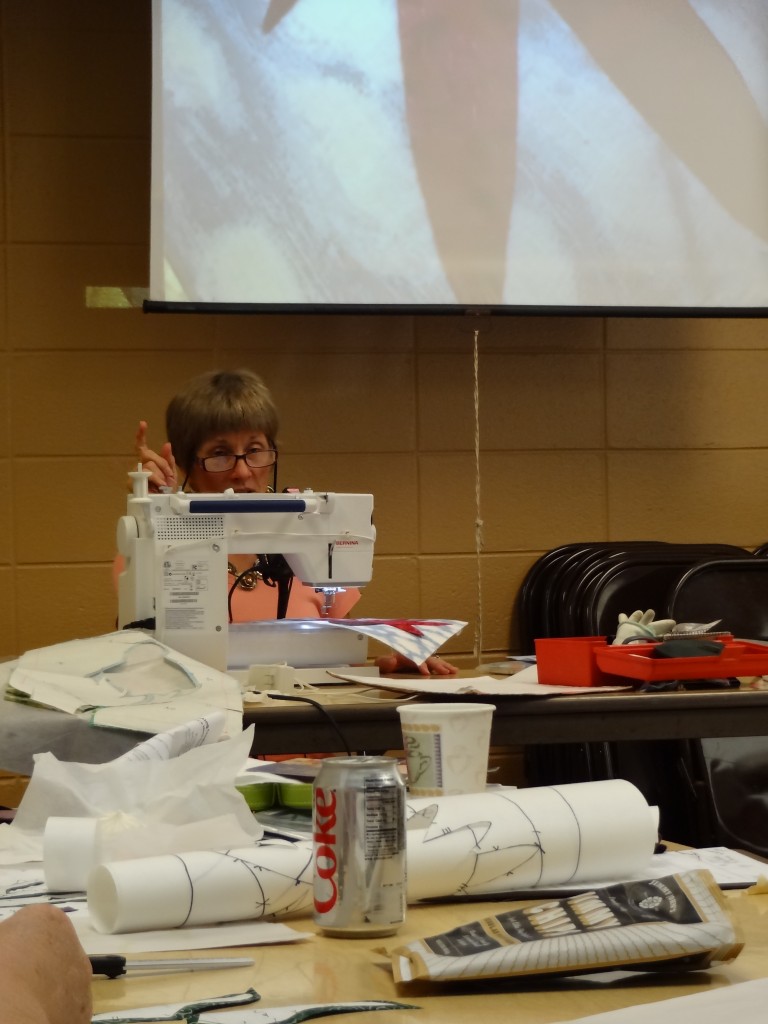 Cheryl got hers all put together. Cherrywood fabrics made for a super graphic design.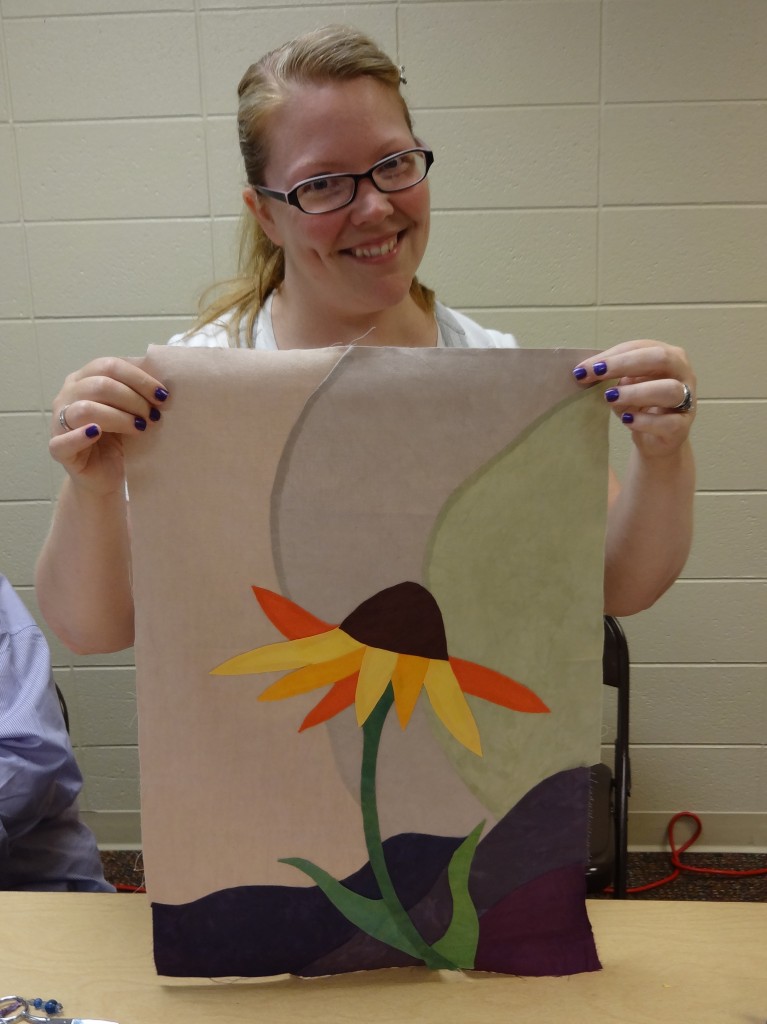 Wendy held mine up for me to get a different viewpoint.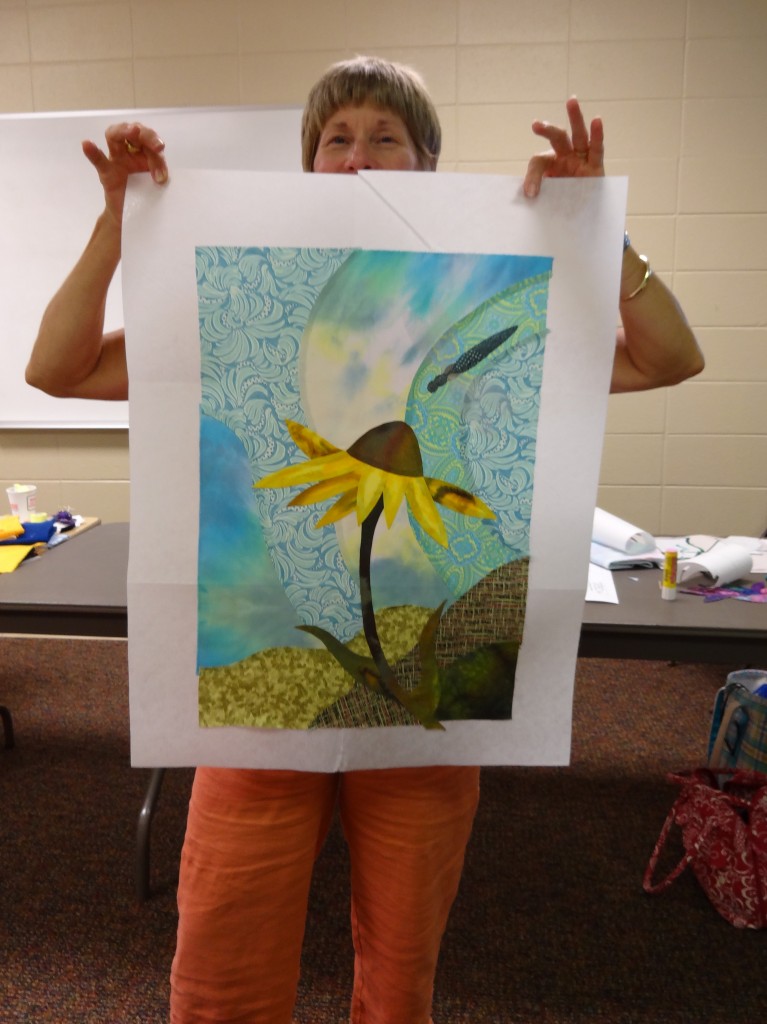 I had used a mixture of hand dyed pieces and commercial prints, including a Phil Beaver for Free Spirit fabric I had stashed away for a few years. I was able to make the whole flower and its leaves from that one piece of cloth.
Then Wendy explained some of her embellishment techniques, and explained how we could go about making an original design from one of our own photographs.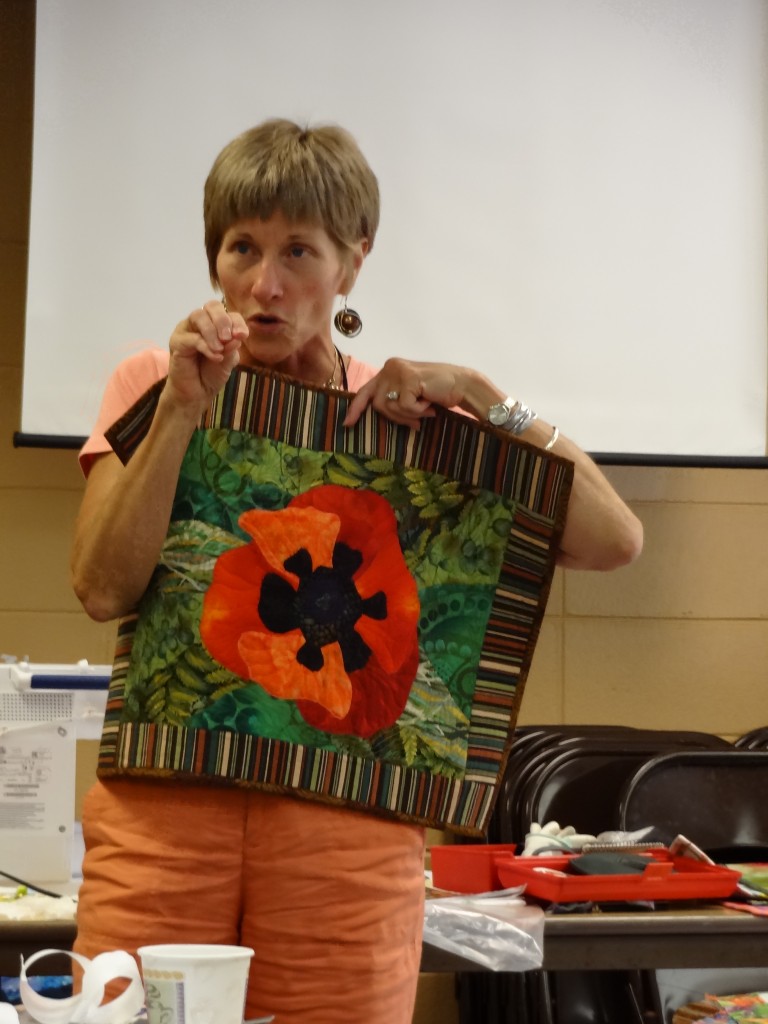 We had a most excellent day and I came home ready to complete my project!
Today I was able to get into the basement for a few hours and stitched all my pieces together. I added borders before layering my piece to start the quilting process. I haven't finished yet but I am well on my way.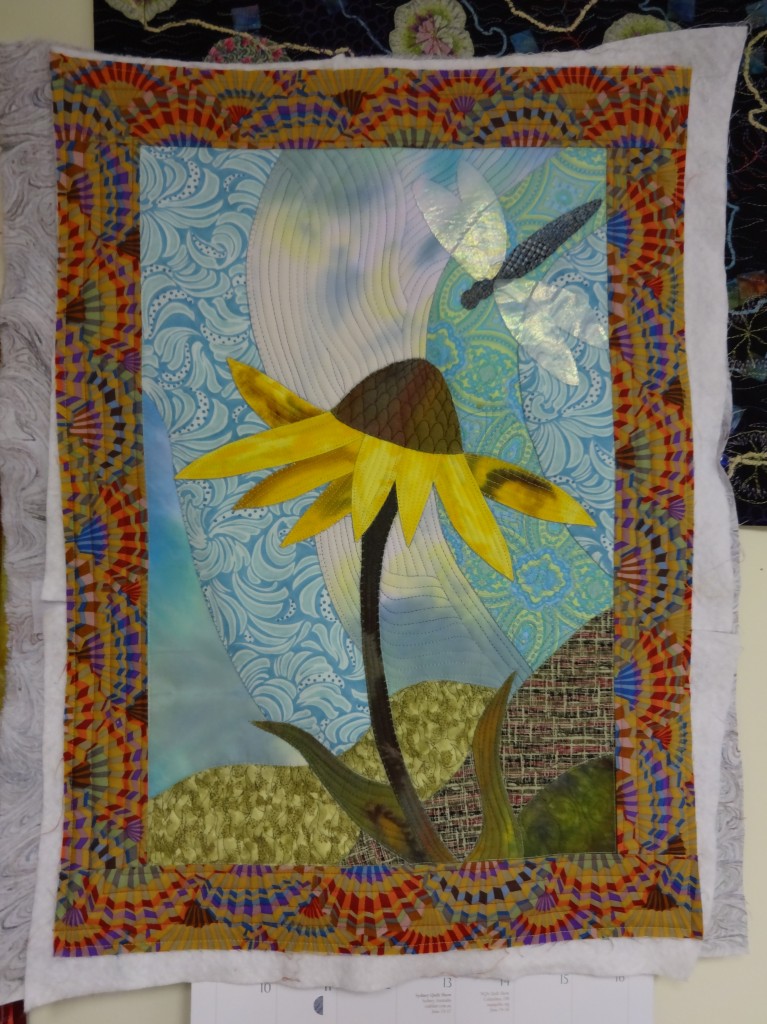 Here's a close up of the flower.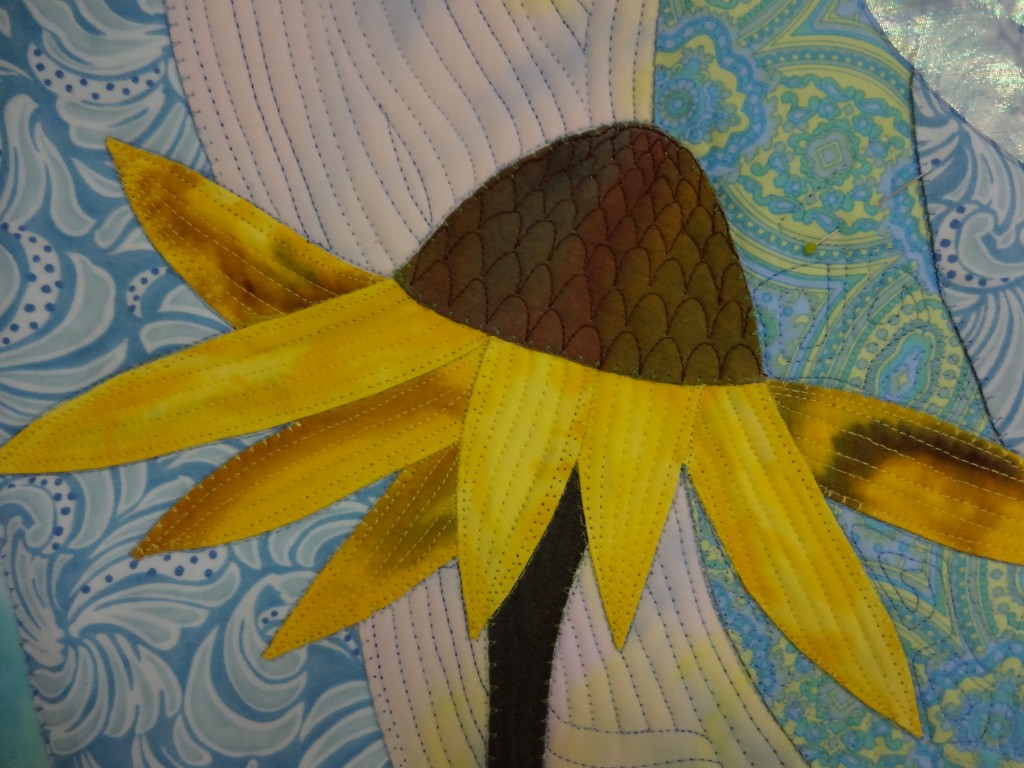 I think I quite like it! Thanks Wendy for a super couple of days.
And just because I have it, here's a photograph I took at the Chicago Botanical Gardens in Glencoe a few weeks ago. There are some similarities?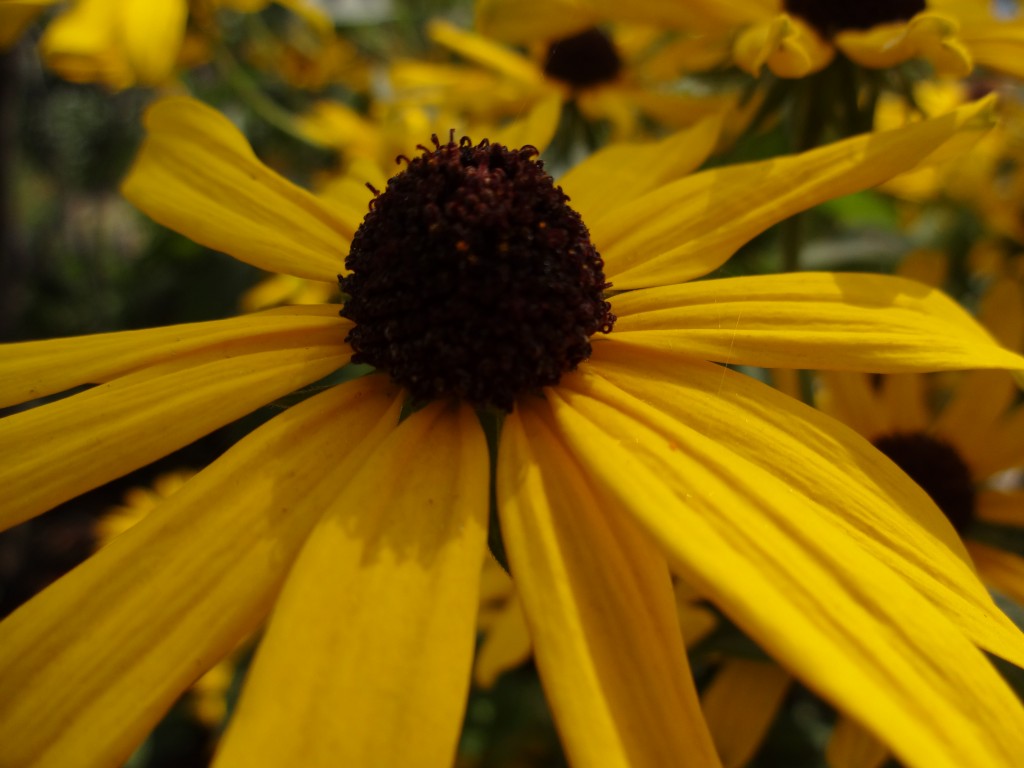 Time for a Machine Quilting 1 class at Pieceful Heart  Fabrics tomorrow. I have a full roster of students so we are bound for a good day…