I've had a couple of long sleeps since I returned home from Pasadena. I've still not quite got back on CST but never mind. I have unpacked, emptied the dishwasher and caught up with the laundry…
I didn't actually do a lot of shopping at the quilt show, a new purse and purple Nikes at the mall in Brea were my major purchases and came in very useful!
A charm pack of prints is a good way to go if I really must buy prints and I needed this Moda Regent Street collection…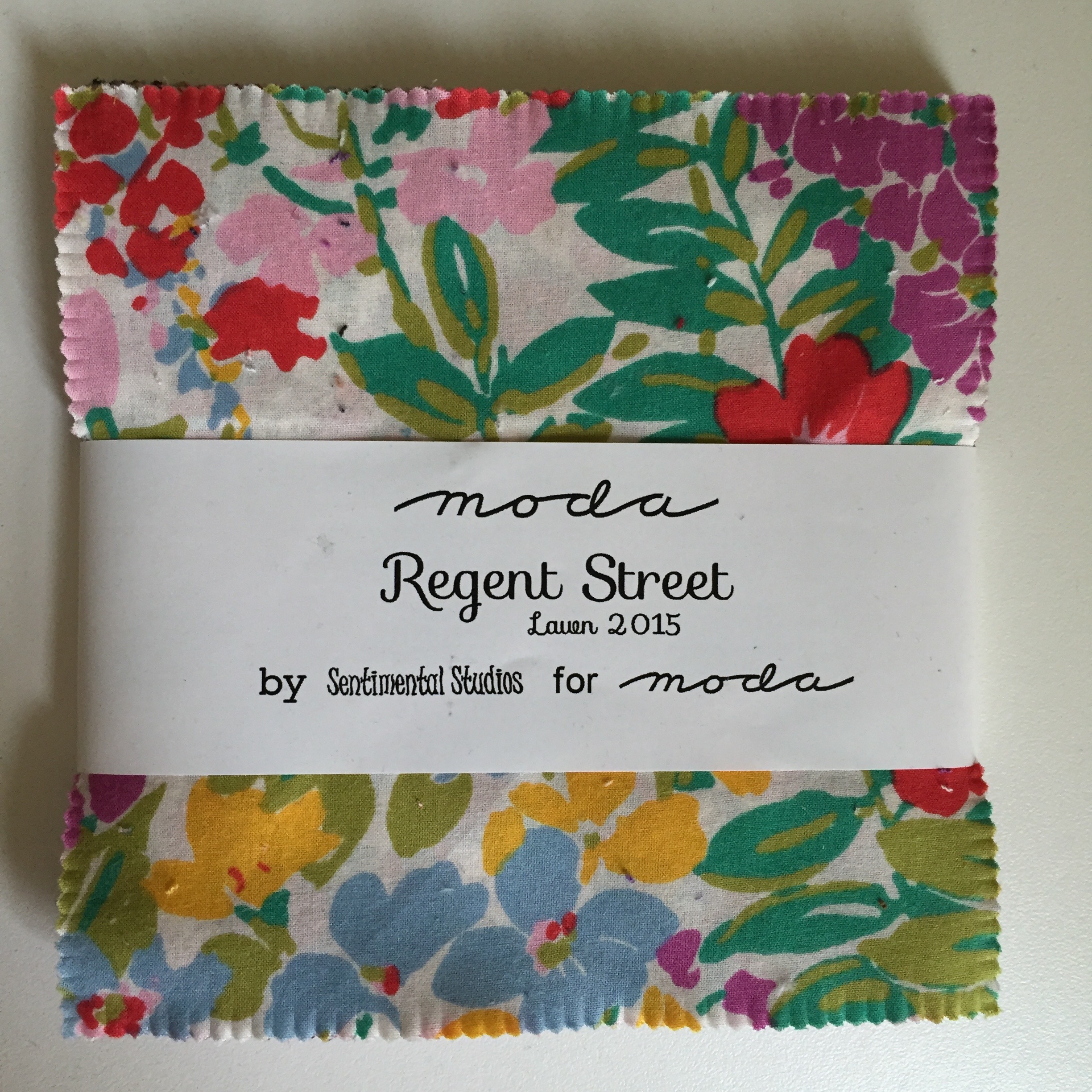 Lots of people are giving things away at QuiltCon. All these were free!!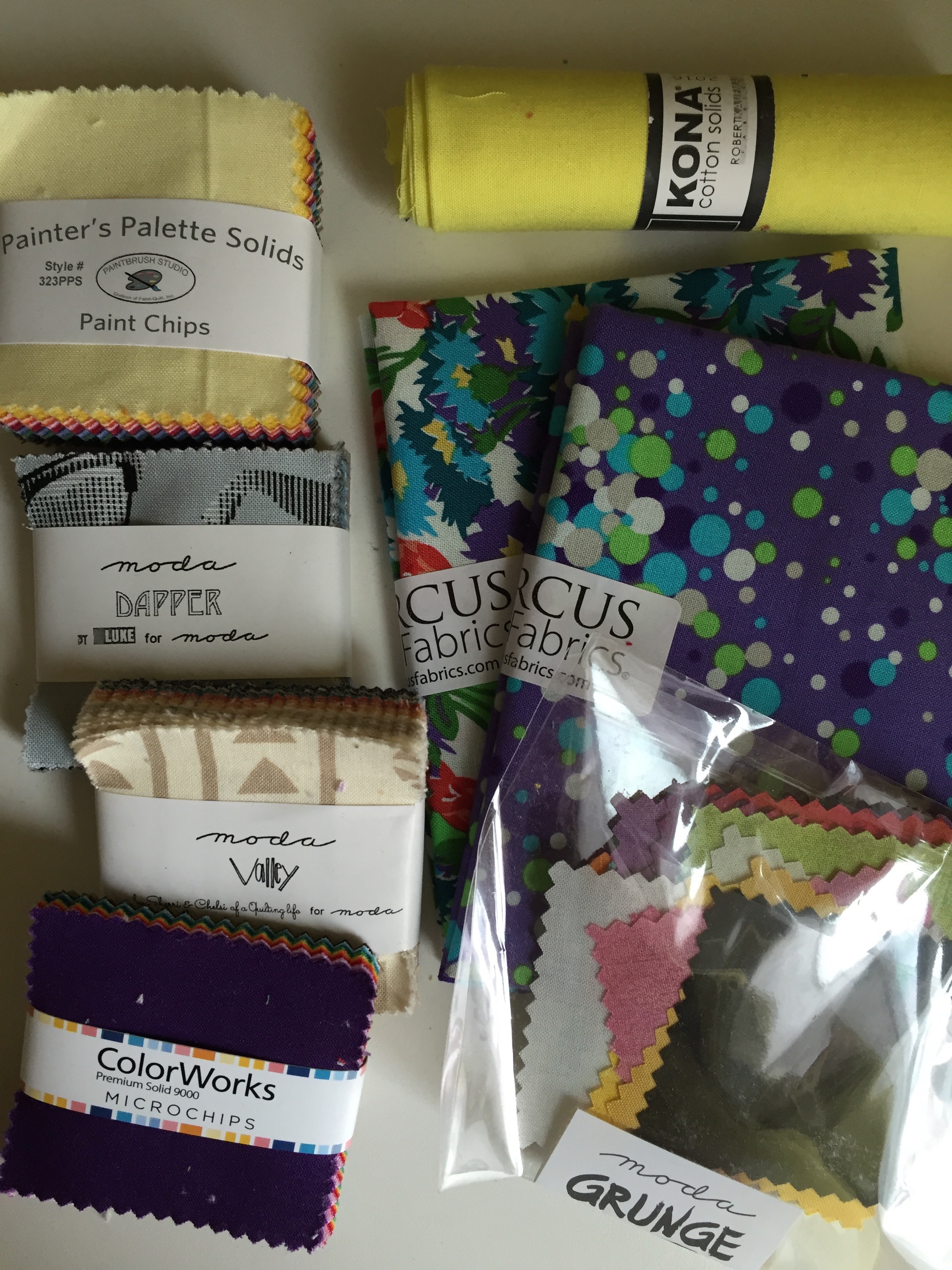 I won a whole jelly roll at the Michael Miller booth. Nice?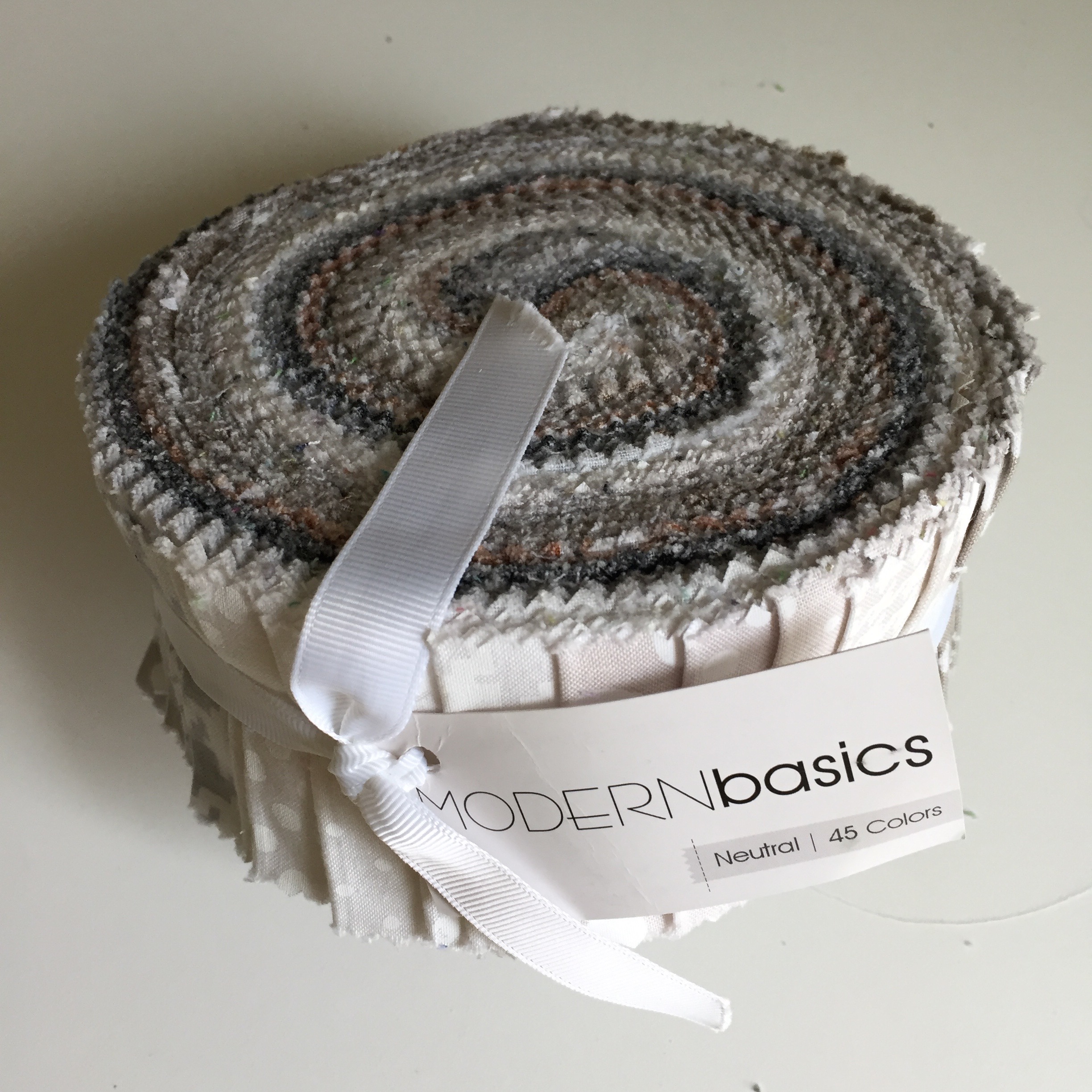 Lest you think that jelly roll was the limit of my acquisitions…
These beautiful Malka Dubrawsky fabrics in a stitch in dye booth shouted my name every time I passed by  until I finally stopped in and made a small purchase of four fat quarters and some 5″ squares.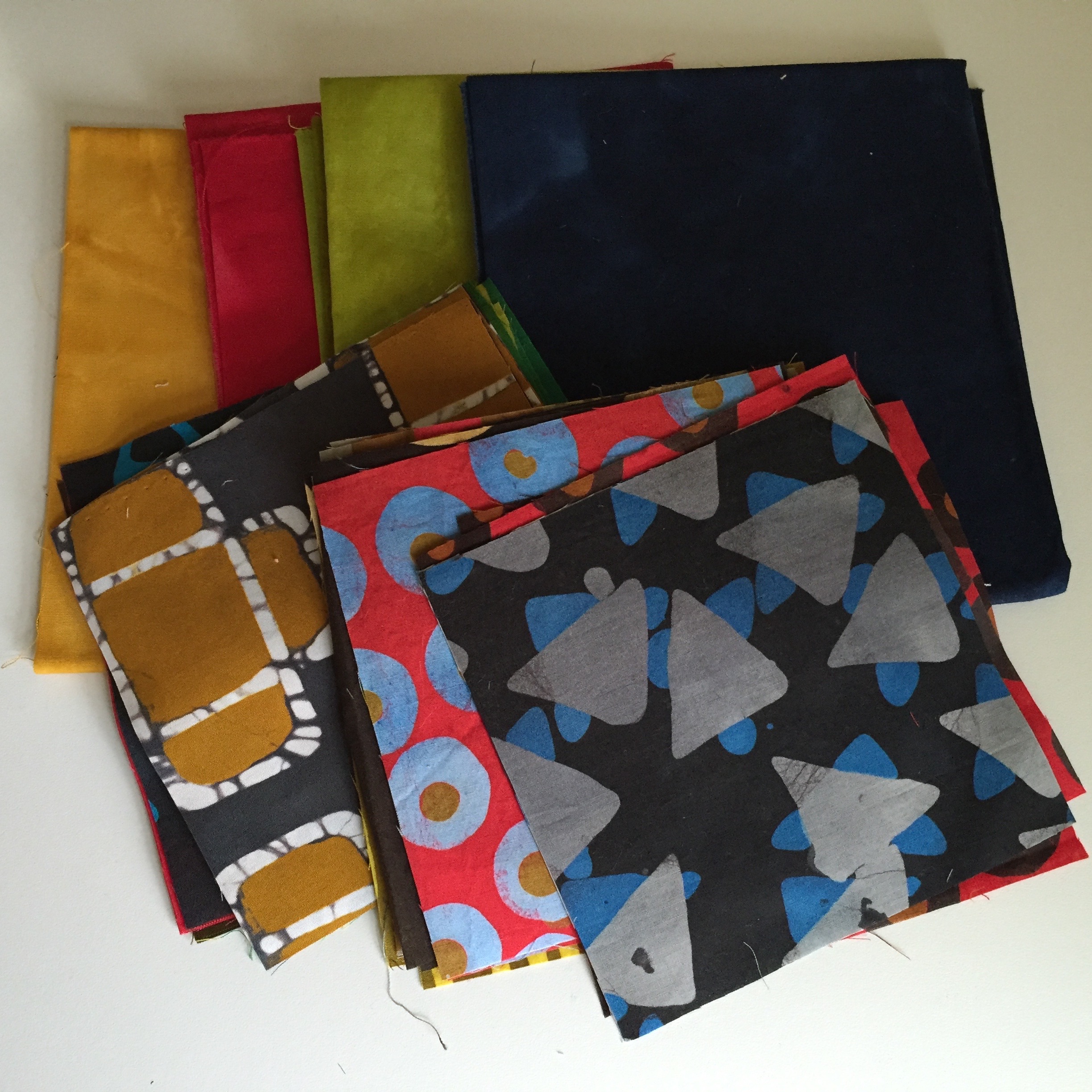 I had to bring home a copy of Saturday's schedule…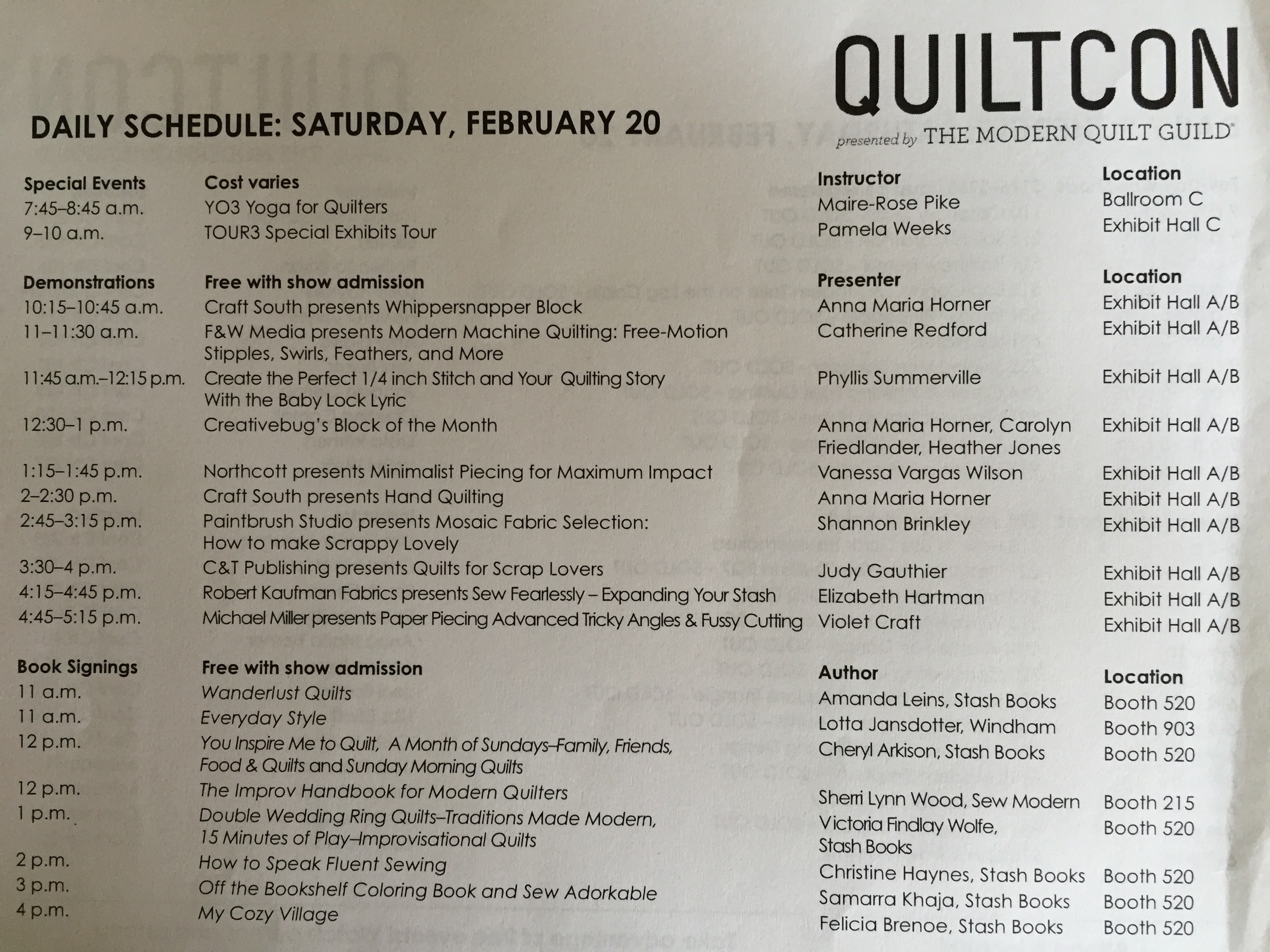 Yes, that was me in the 11 a.m. demo slot in the Exhibit Hall!
I wore my pin sash and came home laden with new pins.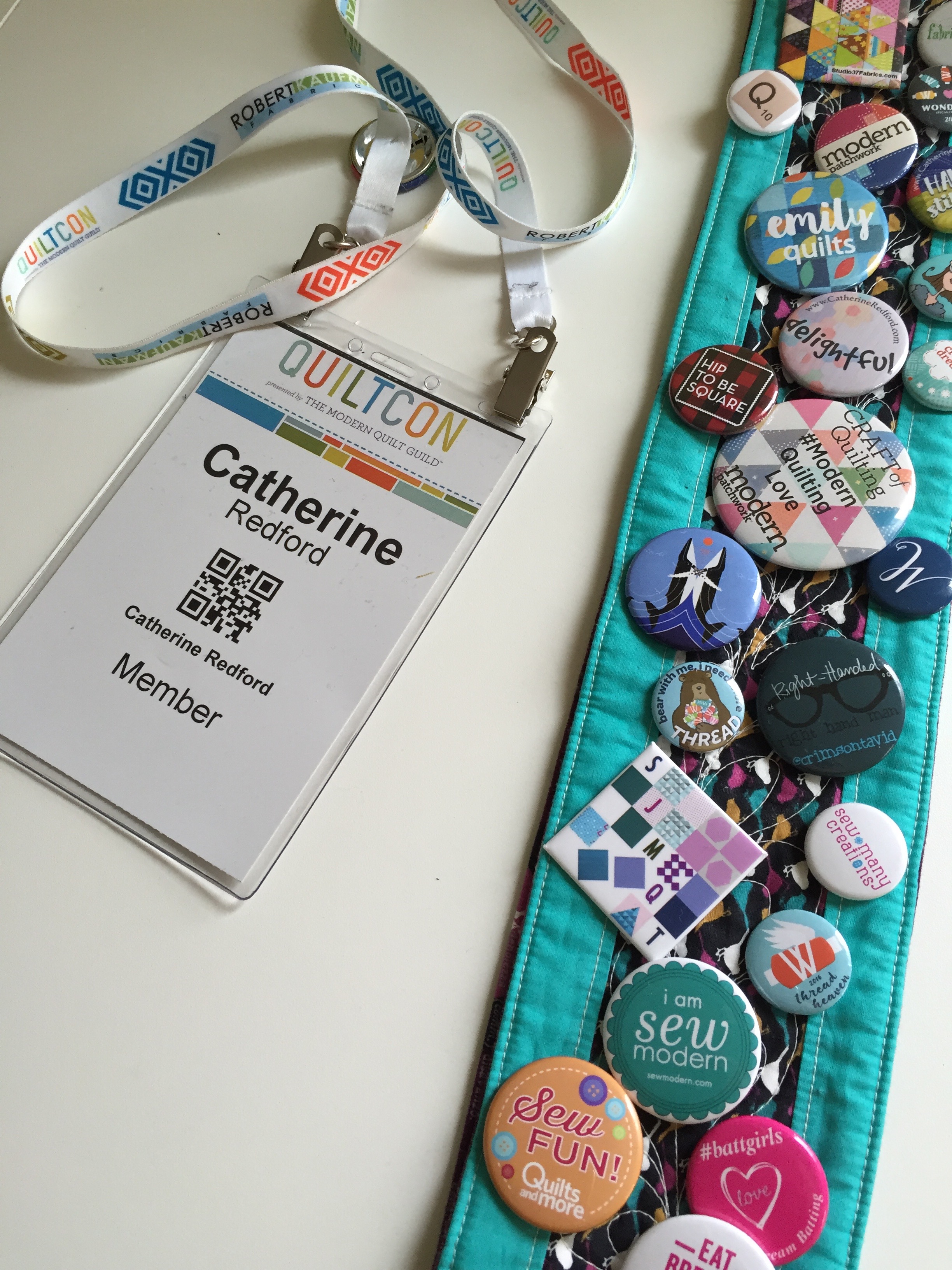 The editors of Modern Patchwork produced a special magazine for the show so I needed one of those.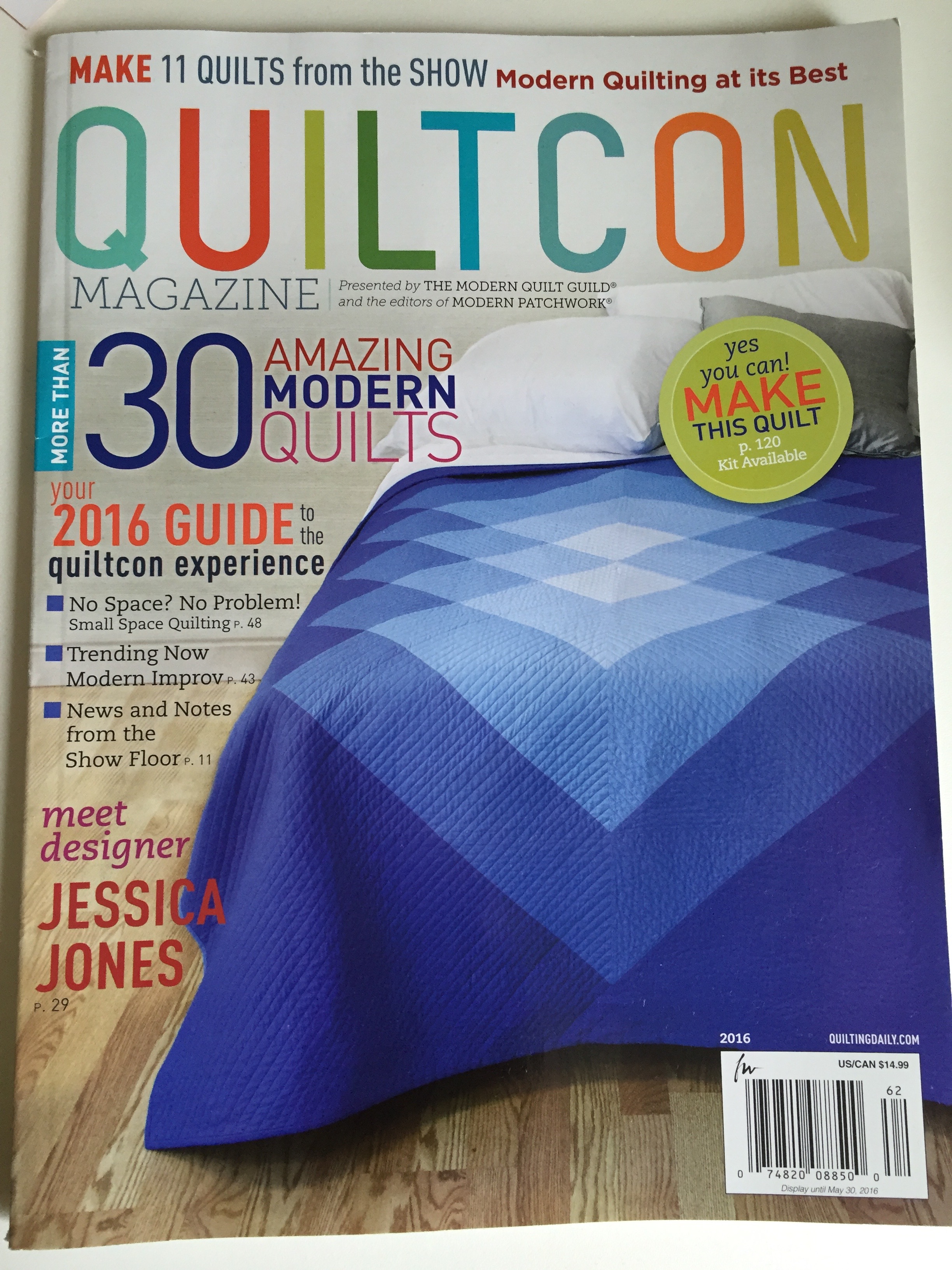 Lots of quilts, articles patterns and some adverts…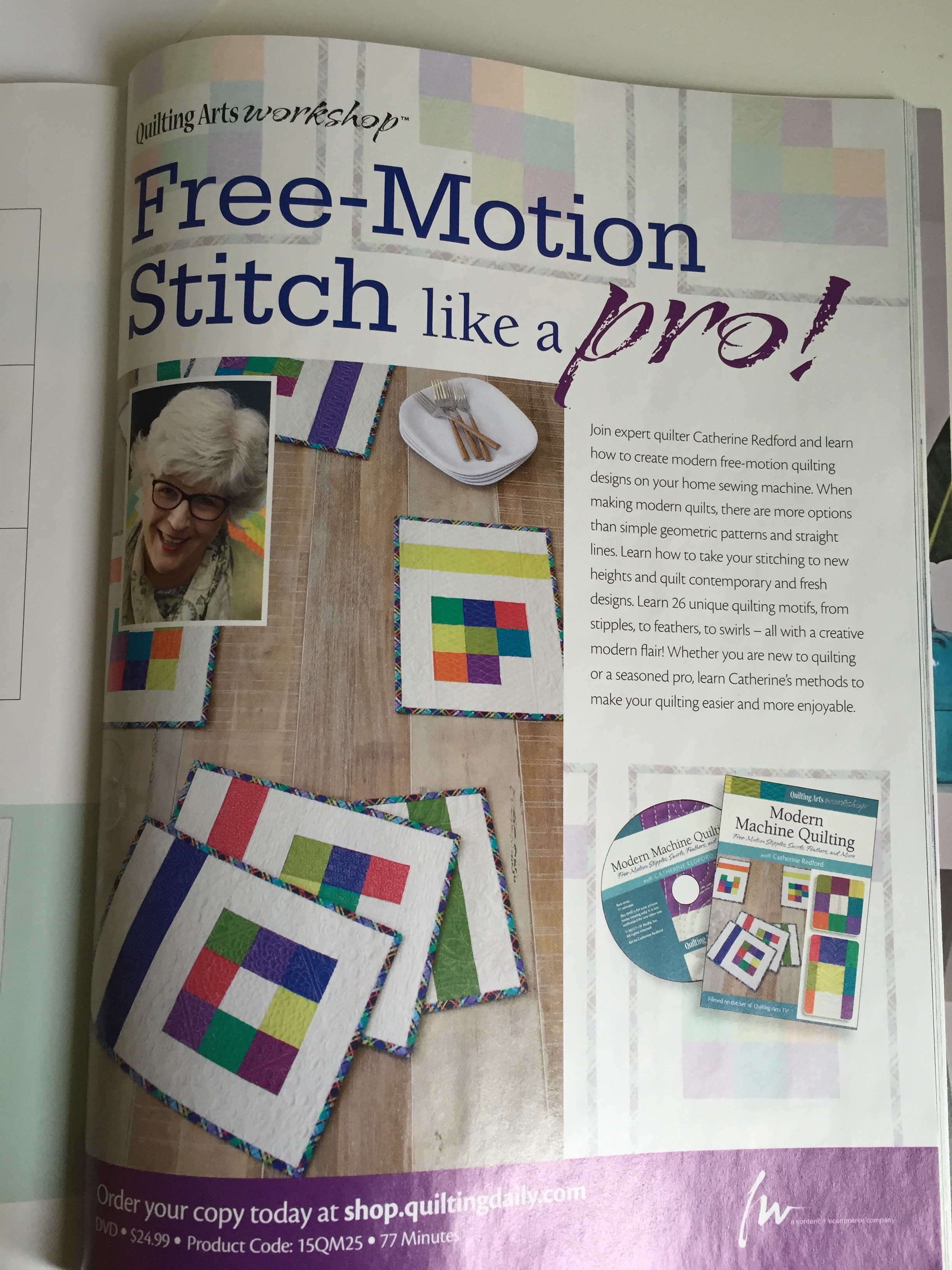 Seriously?!!
I have work to do over the next couple of weeks. I bought this beautiful array of American Made Brand solids ready to start stitching.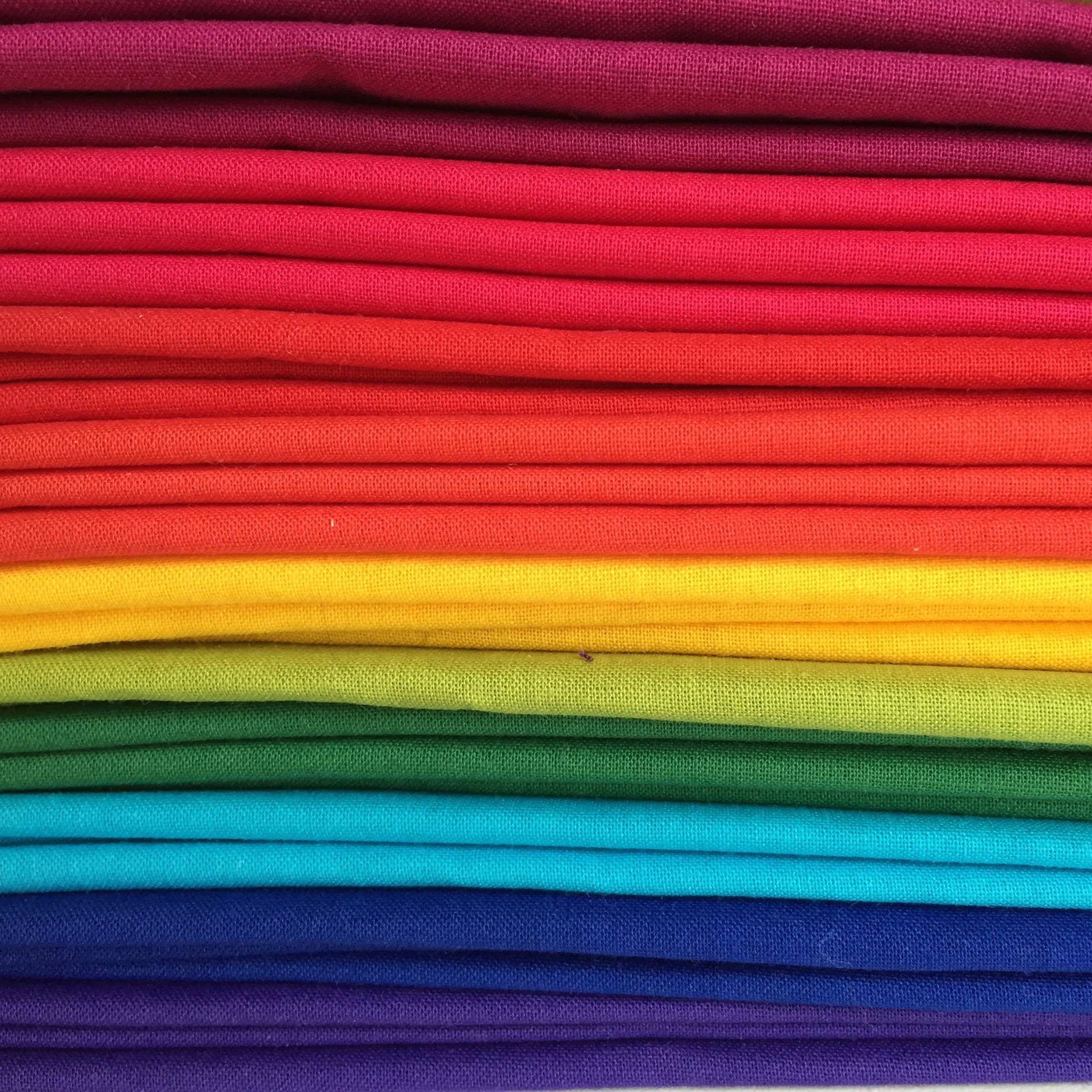 And this color bundle of organic solids from Birch Fabrics found their way into my bag too.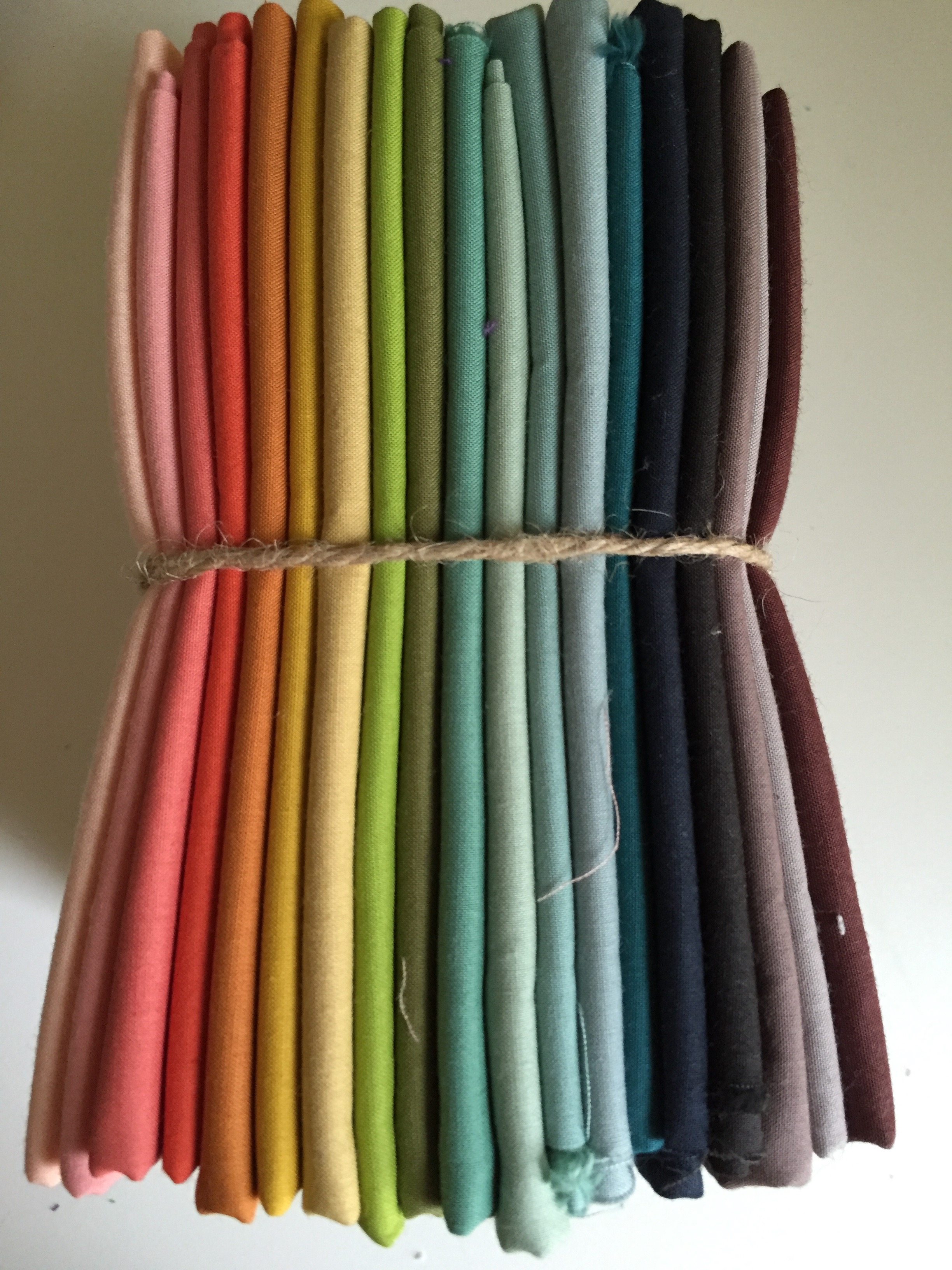 Aren't they wonderful? You should feel them…
I've been looking at these little necklace kits and they were on sale on Sunday morning. How could I resist?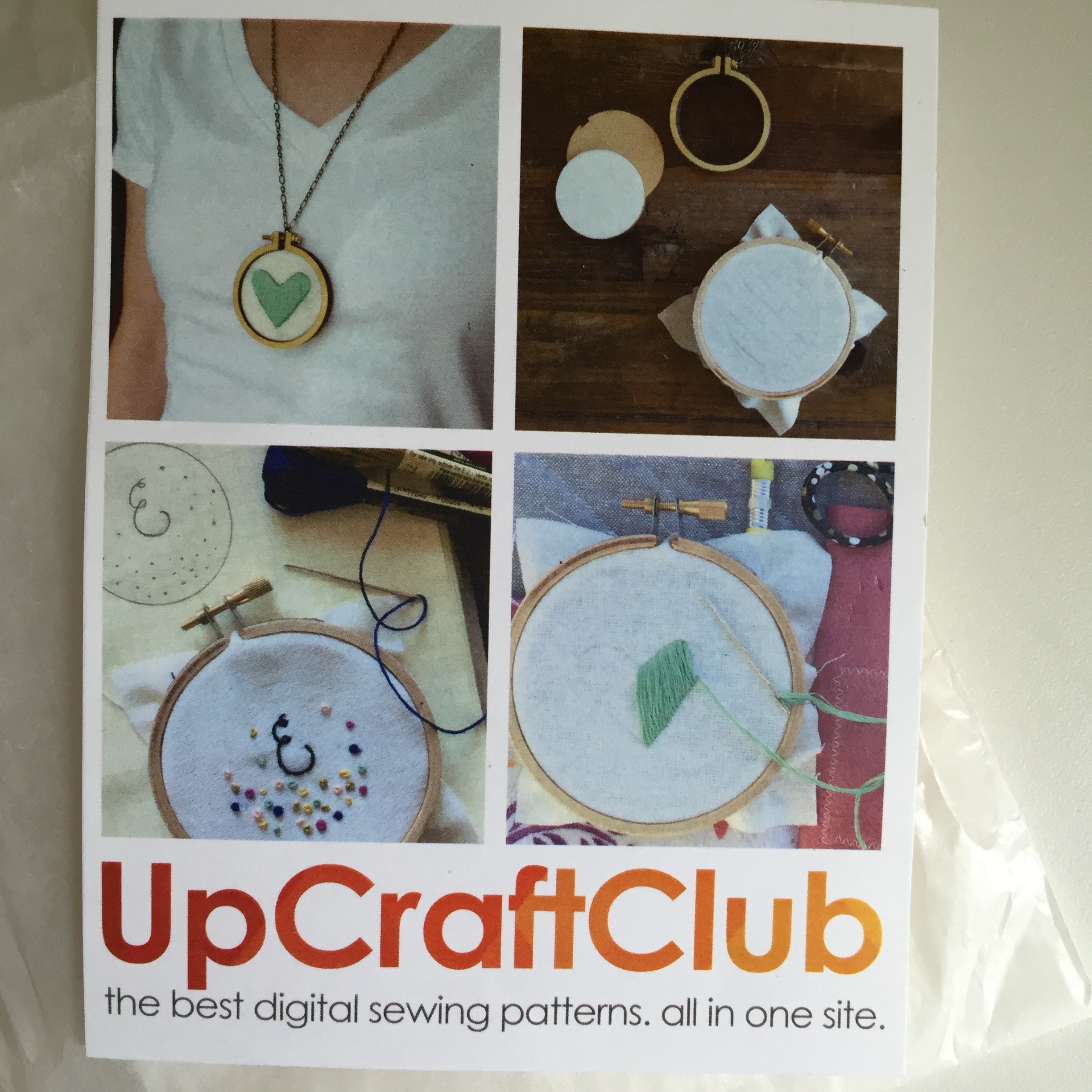 Look out for me wearing it at future workshops. I'm going to be stitching a design for the middle very soon.
But what else did I bring home? You know I don't do deep thoughts very well…
It was great to catch up with some old friends and make some new ones too. There were some super quilts on display. Gwen Marston's keynote speech on Saturday evening was very inspiring. Lots of ideas to come home with.
I think Molly Upton's quilts were the absolute highlight to me. She made her quilted tapestries in the 70s before her early death at 23. There is a super write up on her on the ArtsEditor website here.
One of her quilts  Torrid Dwelling made it on the 100 best American quilts of the 20th Century list. It was not in Pasadena but fourteen others from her collection were hanging for us to see.
Watchtower (1975)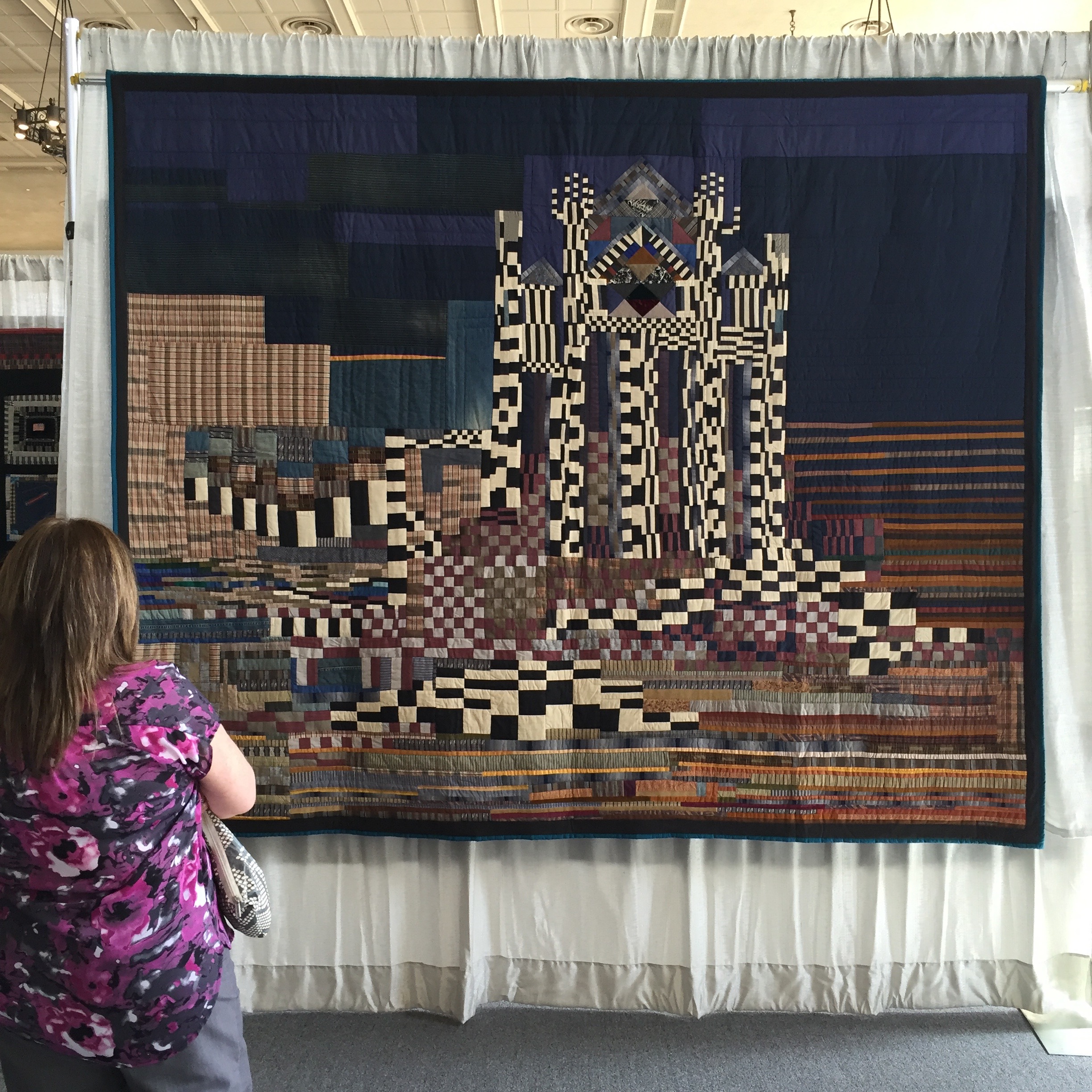 All those pieces were cut before rotary cutters and then hand quilted.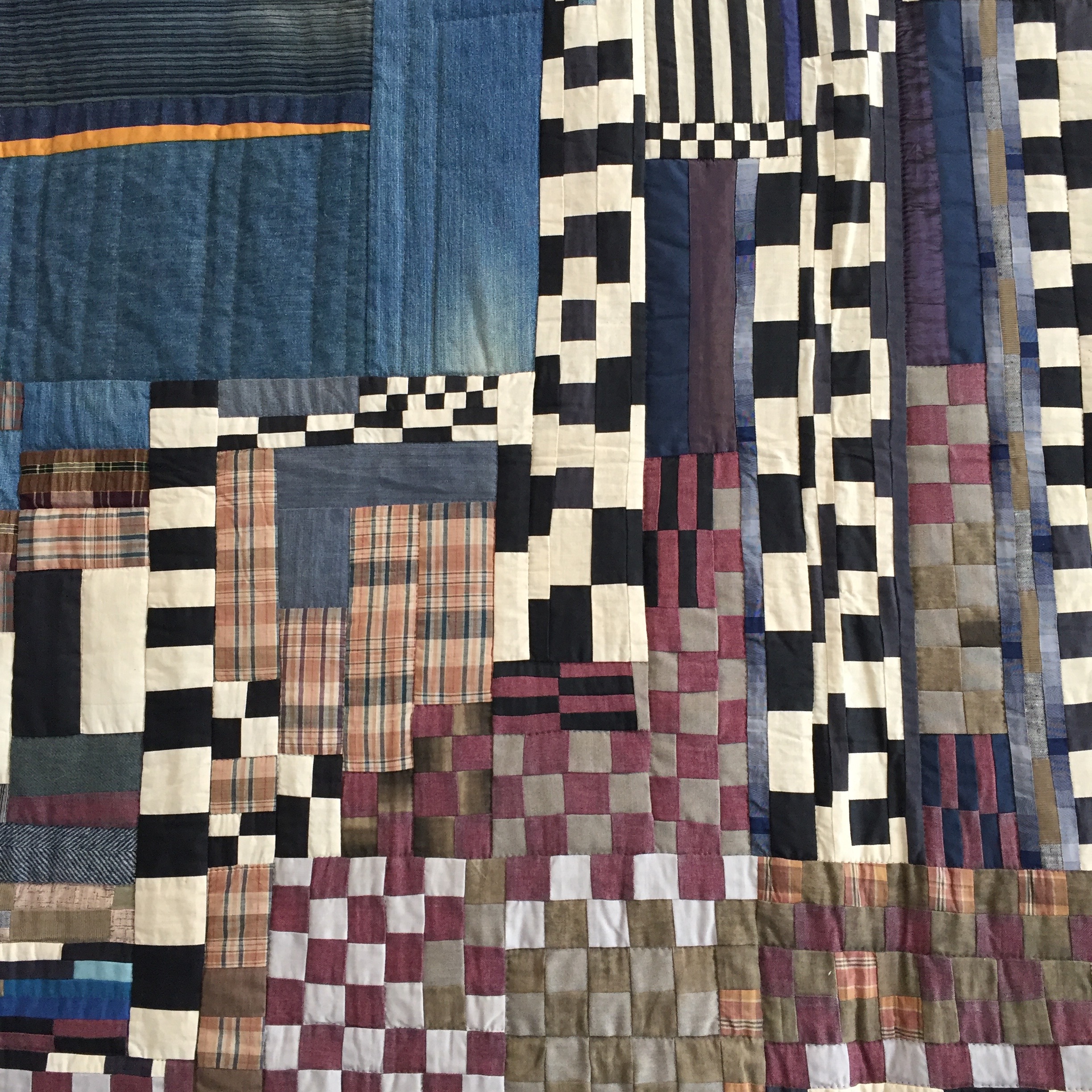 If that's what she was making at 22 I'm left wondering what she would be making now if she had lived?
Time to sew?