Ute and Valerie were at my house bright and early this morning for the long drive to Pittsburgh… Going direct would be around 500 miles but if one decides to go through Dayton to stop at the USA's largest antique mall… ?!!
They are smiling about the extra 75 miles!!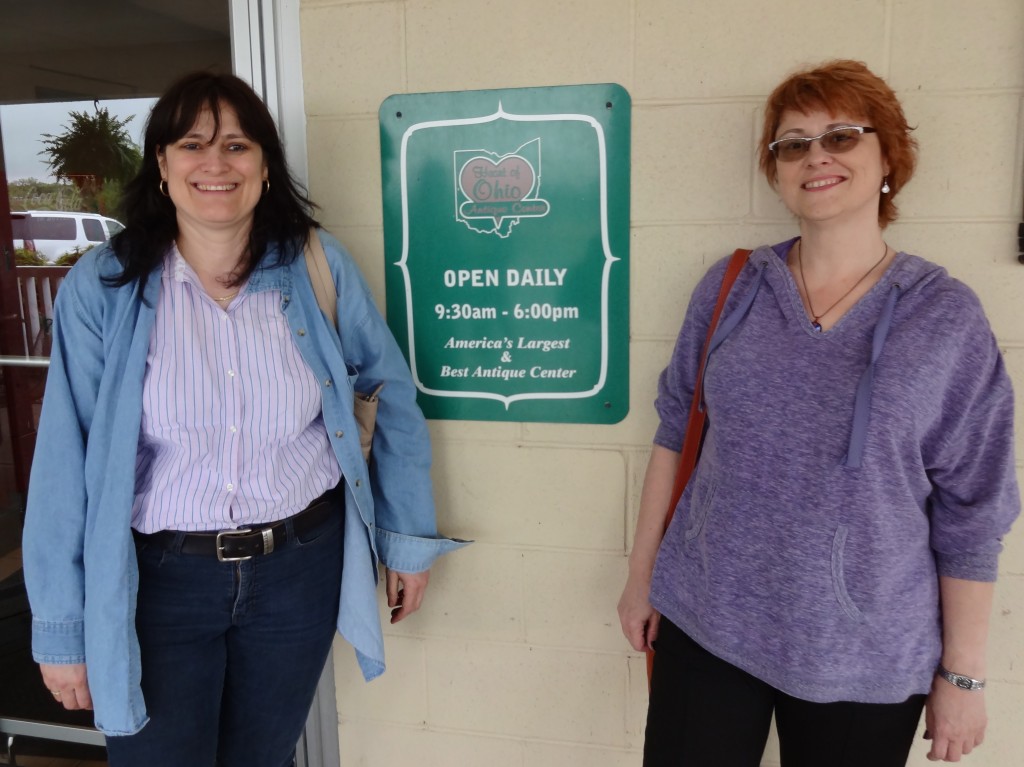 We missed the Ohio welcome sign but I had the camera ready for our entry into Pennsylvania…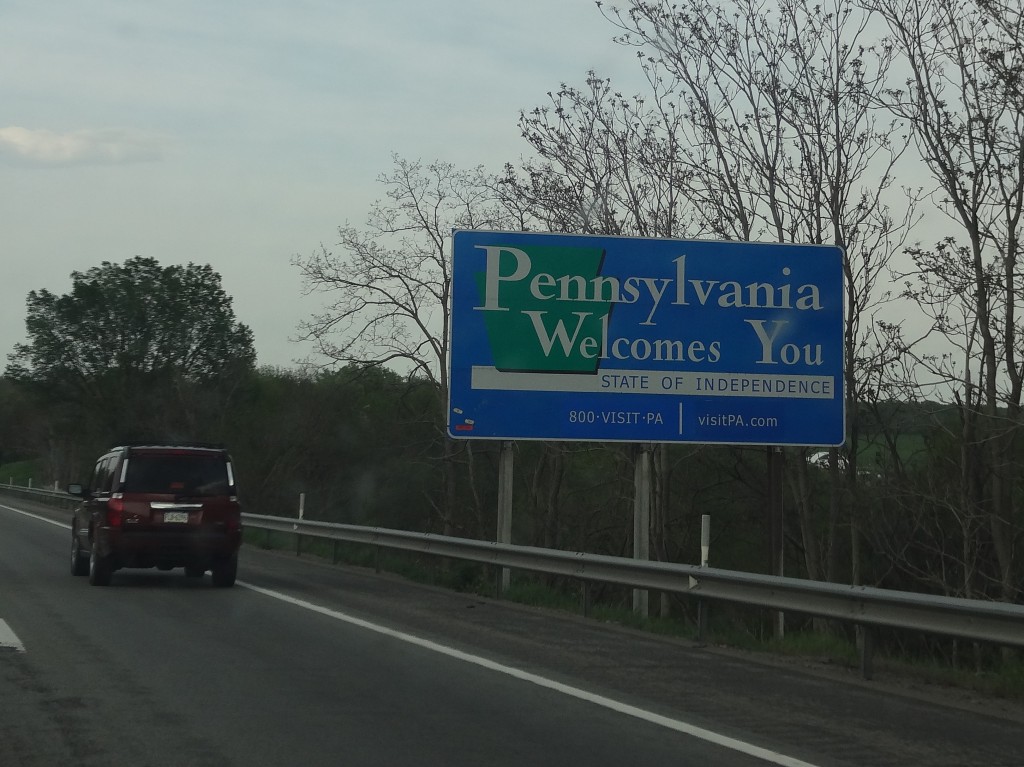 and then missing a turning meant that we got the chance to go over some of Pittsburgh's bridges more than once.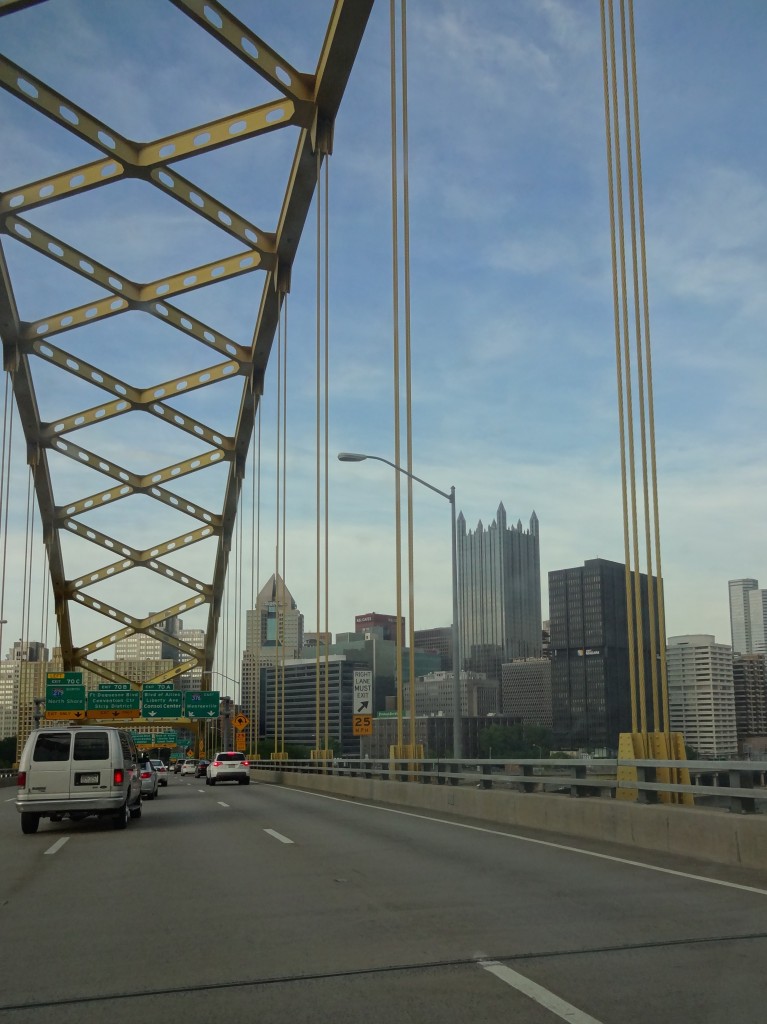 They were very cheerful looking yellow bridges against the blue sky!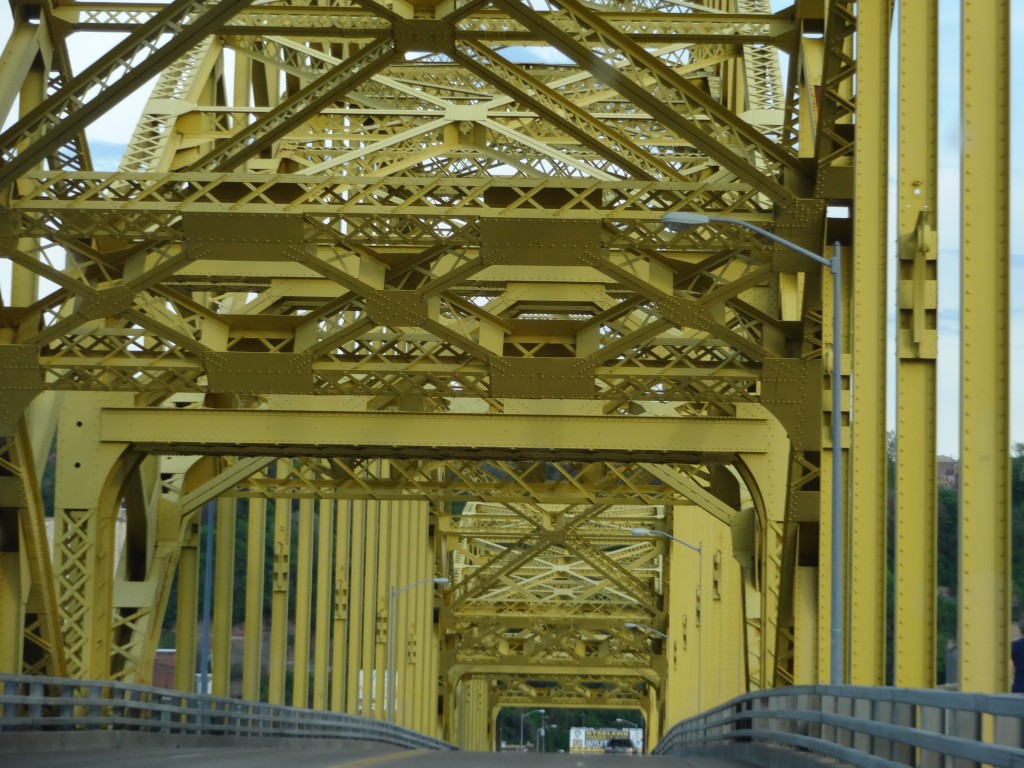 So now here I am. I'm sharing a room with Maggie Ball who stayed with Steve and I a couple of years ago when she visited Riverwalk Quilters. We've had dinner and my badge is ready.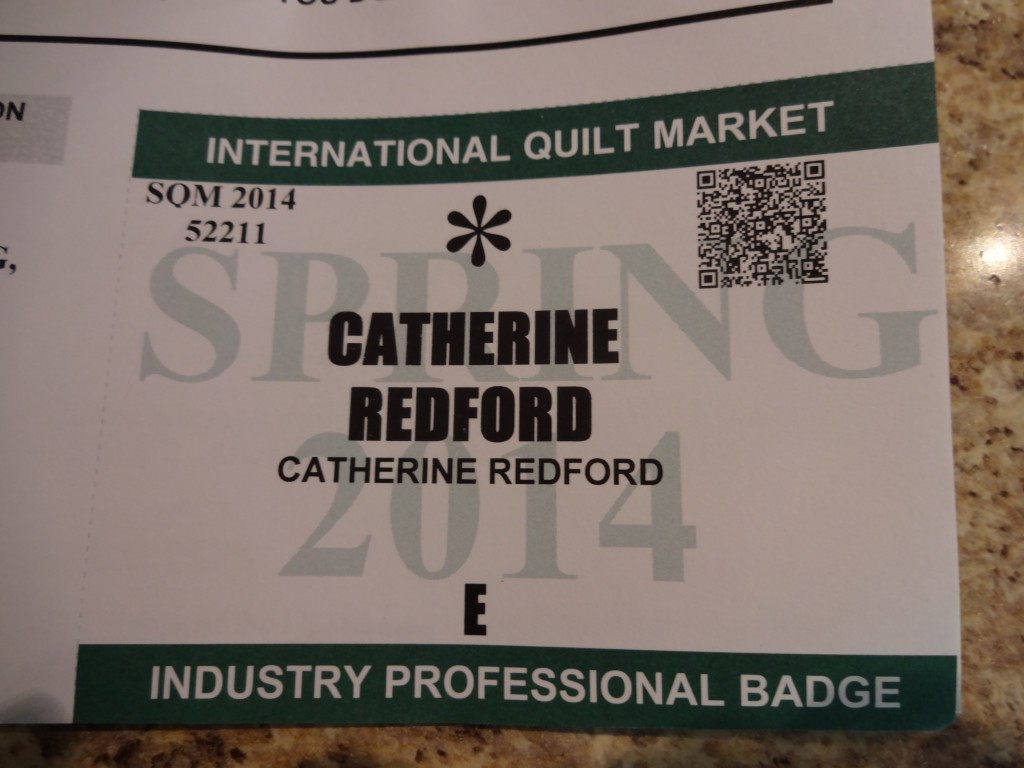 I'm all set for market!