I'm still quilting my big quilt… I'm limiting myself to an hour and a half at the machine at a time. Then I take a break and work on something else, put in some laundry, answer e-mail, anything that makes me get up and change position… It's not that I'm not enjoying watching the quilting design grow but I'm very mindful of making sure that I can still move at the end of the day. I don't have time to waste having a bad back!
My supplies are coming together for next week at Festival. On Saturday I'm going to be teaching my Happy Scrappy Improv class. I will take a few sample quilts for inspiration and now I have another one.
This was where I left it after the class in Champaign a few weeks ago.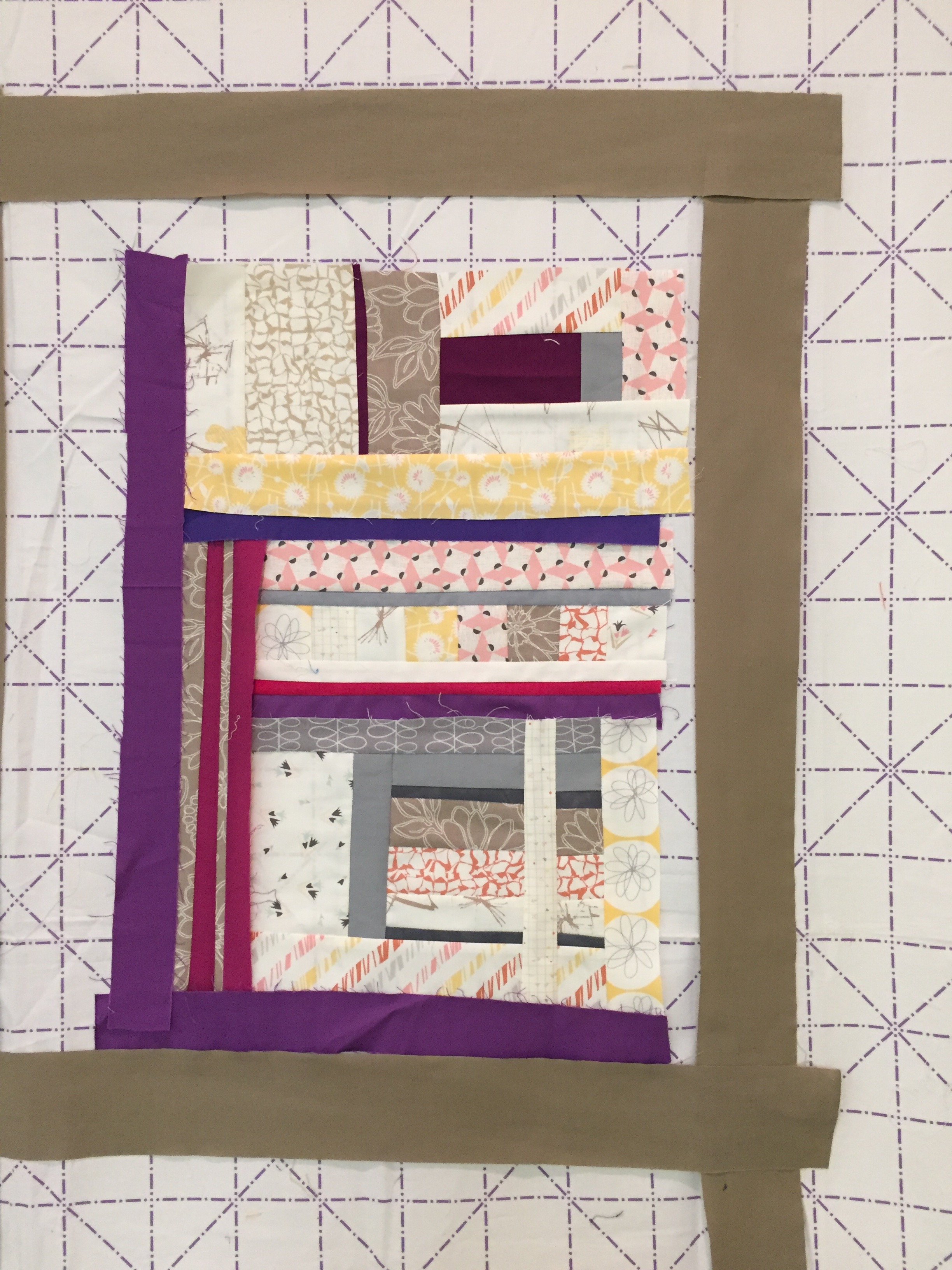 I moved some units around and added more strips, layered and quilted it to get this…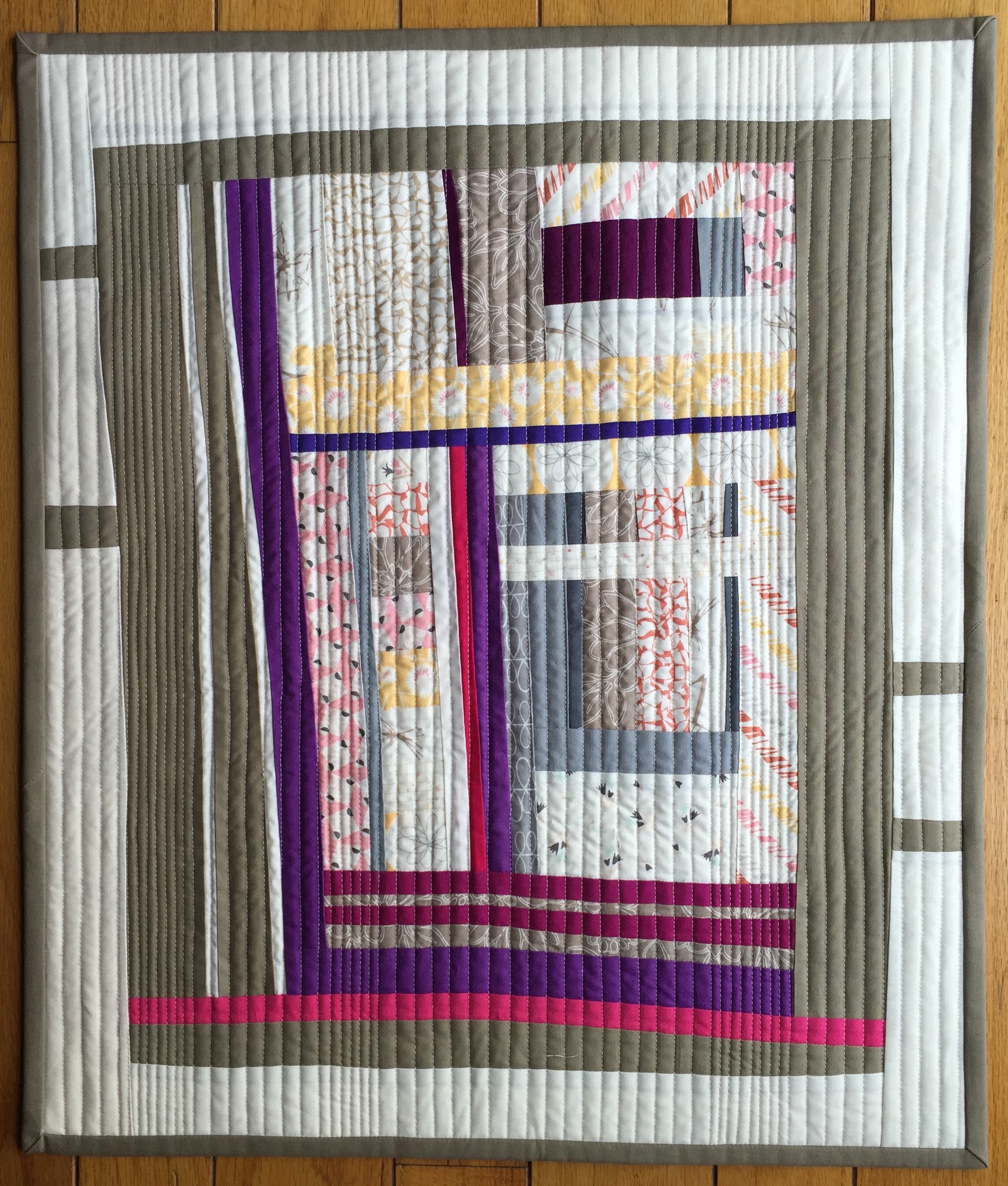 Looking good?
I've got a new embroidery sample on the go in the family room so my threads were handy… I added some fly stitches in purple #8 perle cotton from Wonderfil.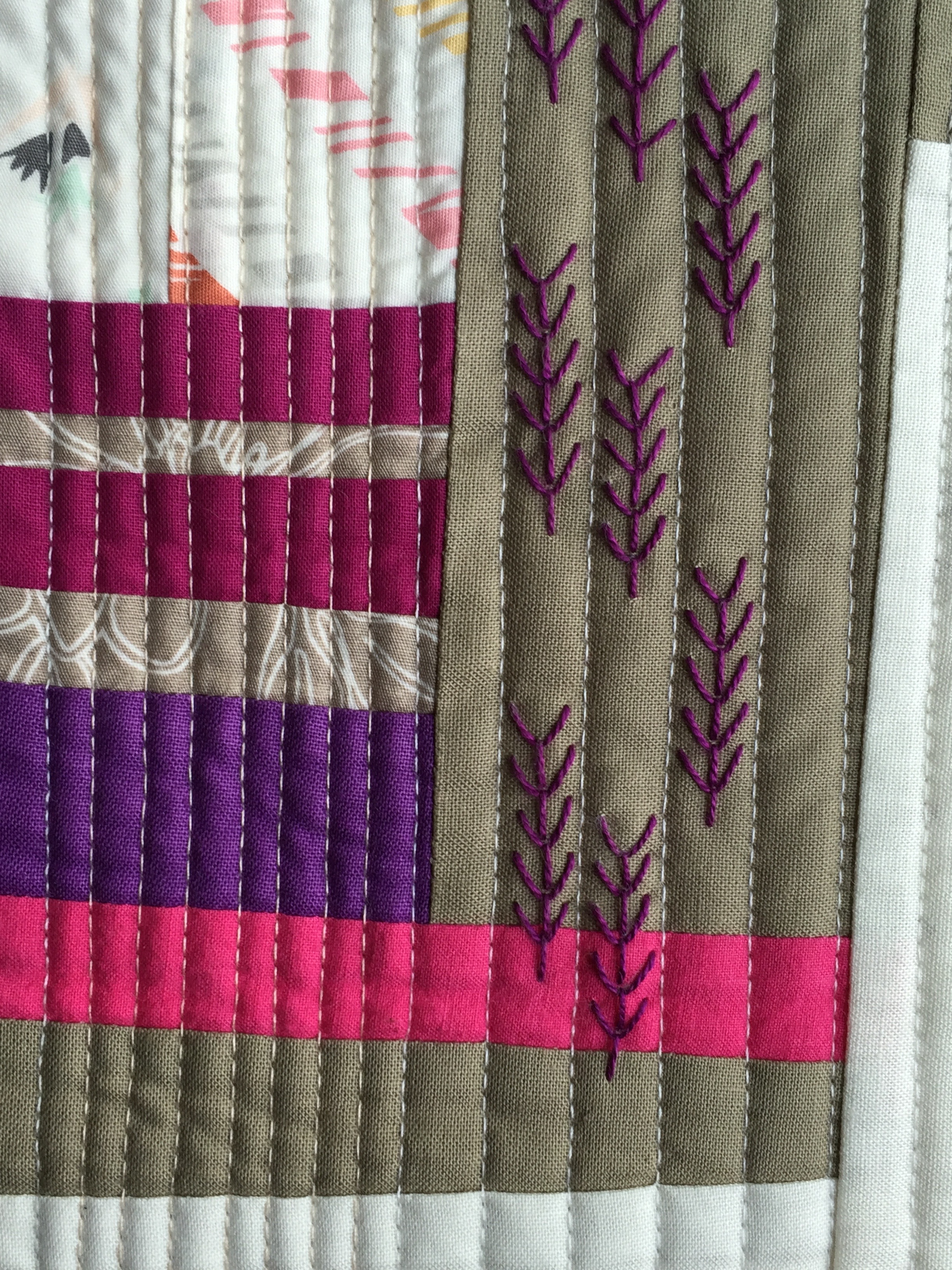 And here we are.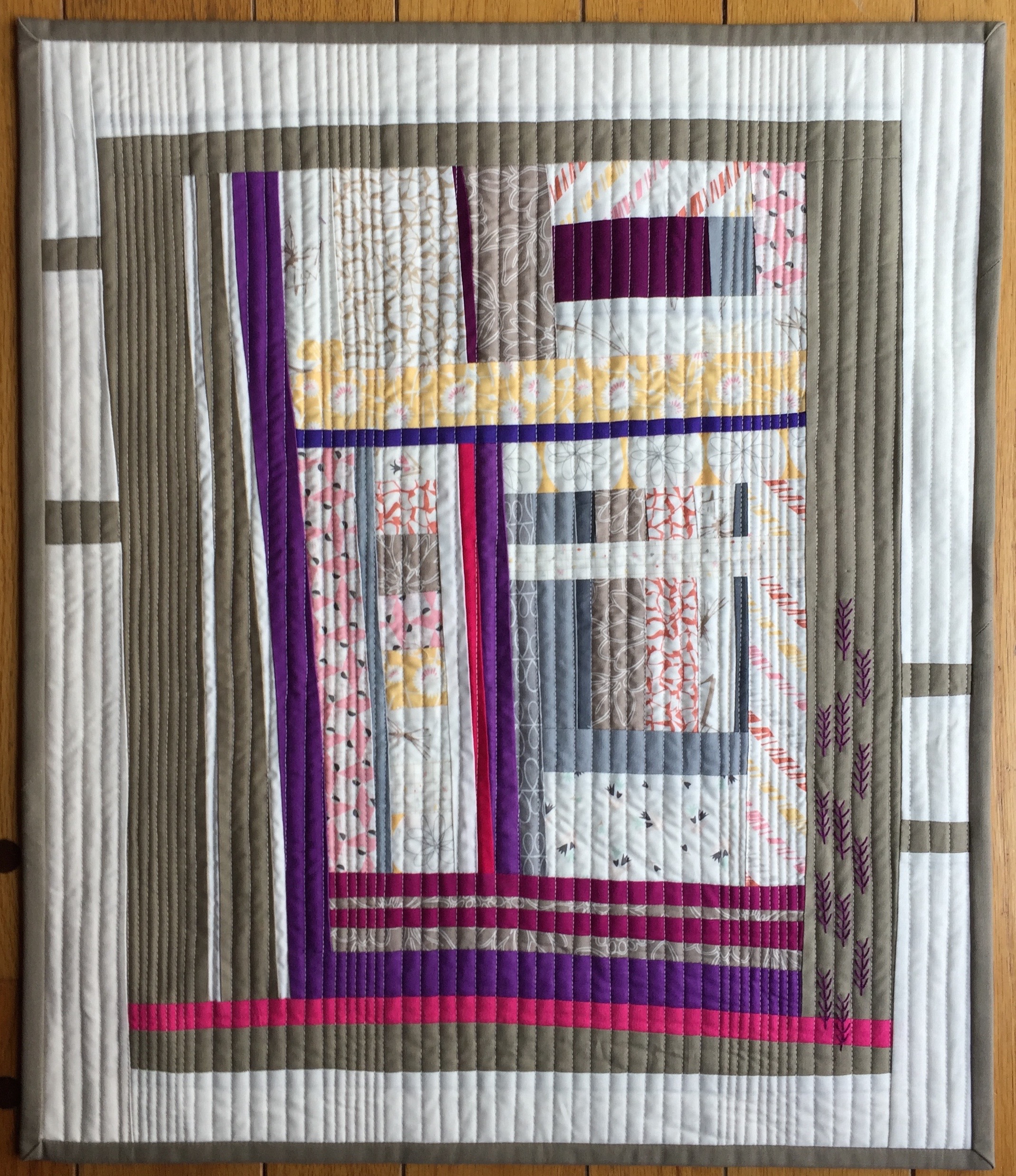 Just a little more interesting? Now it's done. Flying High.
I am realizing that I always tend towards the improv log cabin type of construction. I'll try and do something different next time… I'm so glad my students feel free to do their own thing in class. I'm looking forward to seeing what happens next week. The class description asks students to bring a bag of scraps and their happy thoughts.
Fun times ahead!