I didn't need to leave the house until nine on Tuesday morning which was a good thing after my late night on Monday. I was organized enough to have had my suitcase packed before I headed to Sandwich so I just had to check my paperwork was in order and add to my box of books… I might be getting better at this traveling thing?
So, off on the road again! This time I headed south on I-355 and then East on I-80 to the Dixie Highway exit. The commuter traffic was all but gone so it really wasn't bad at all. Homewood Library is easy to find and I was all set up with no problem ready to begin at 11.
The Heritage Quilters of South Suburbia were a friendly crowd and we stitched away merrily, starting with some embroidery stitches. It was fun to see the sampler/thread combinations chosen by everyone.
This was a very sophisticated, low key grey sampler/beige, brown thread mix with just a sparkle of teal glitter thrown in…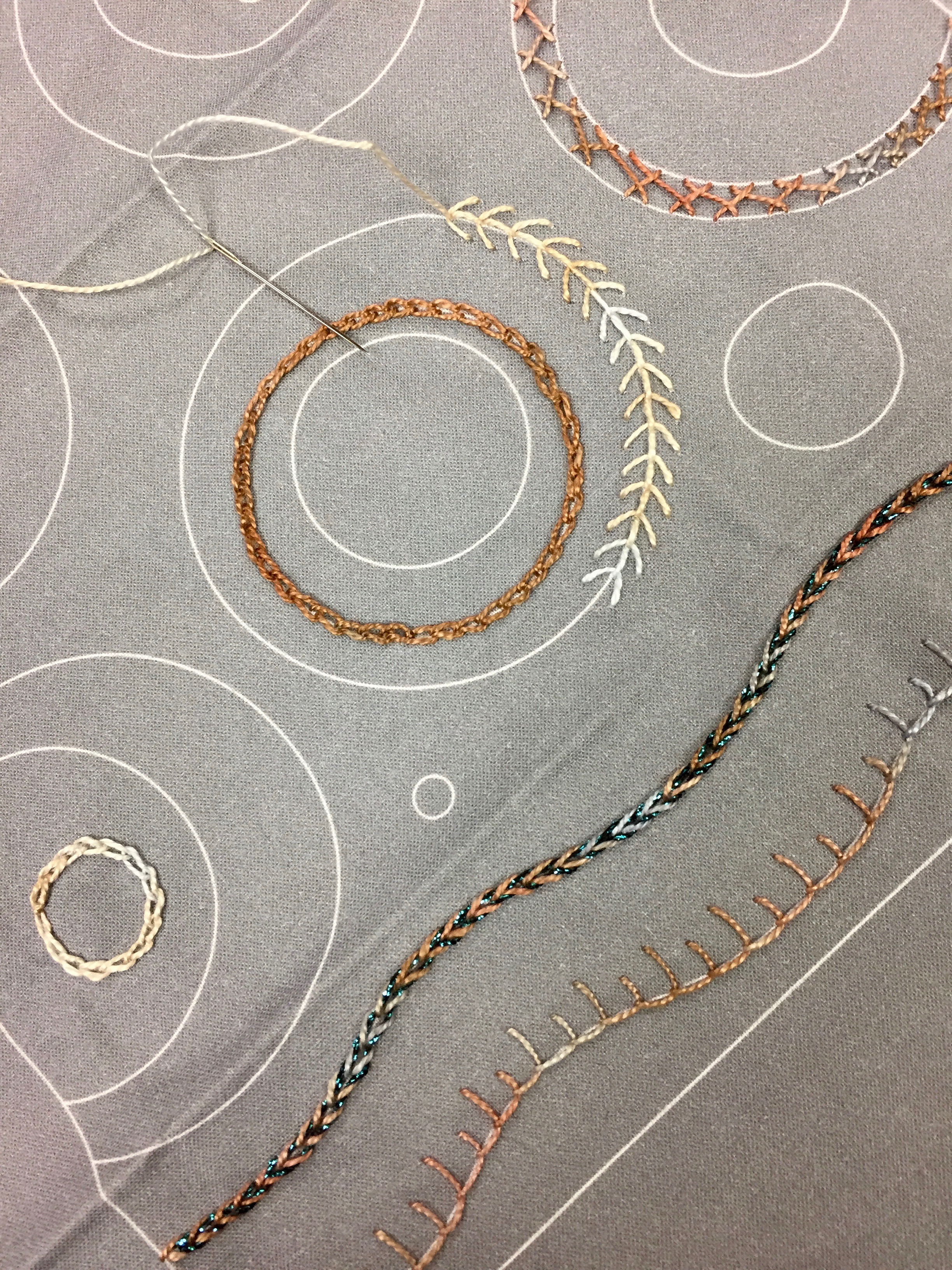 Lunch was a moveable feast, a pot luck of delights, eaten as we worked. I think most people managed to keep their sticky fingers off their pieces?
Time for a little beading. I supply small postcard size quiltlets for practice and we used packets of Bead Soup Starter from Hofman Originals for our beads.
Back-stitched bead line taking shape…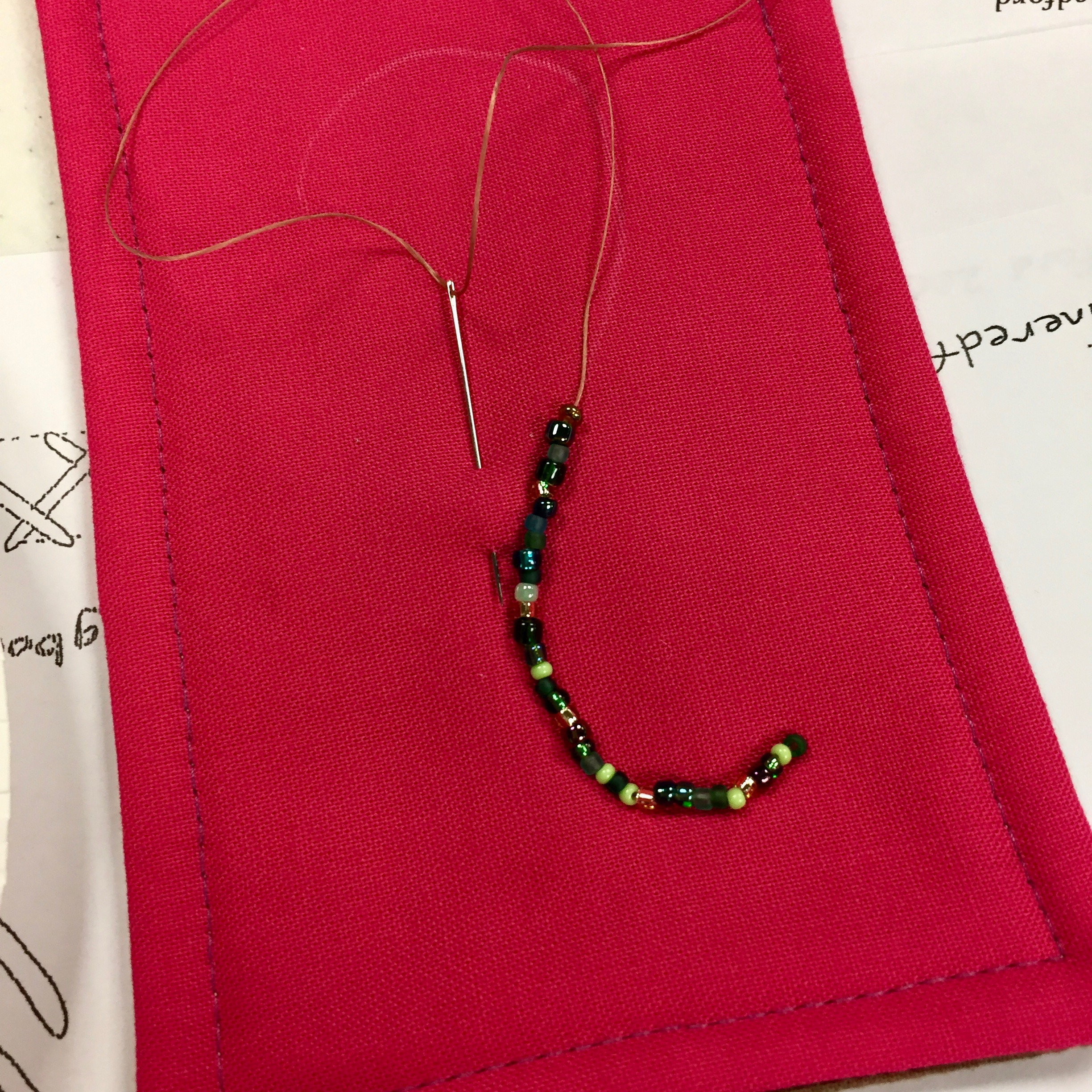 and a cute bugle bead/seed bead flower beginning to bloom…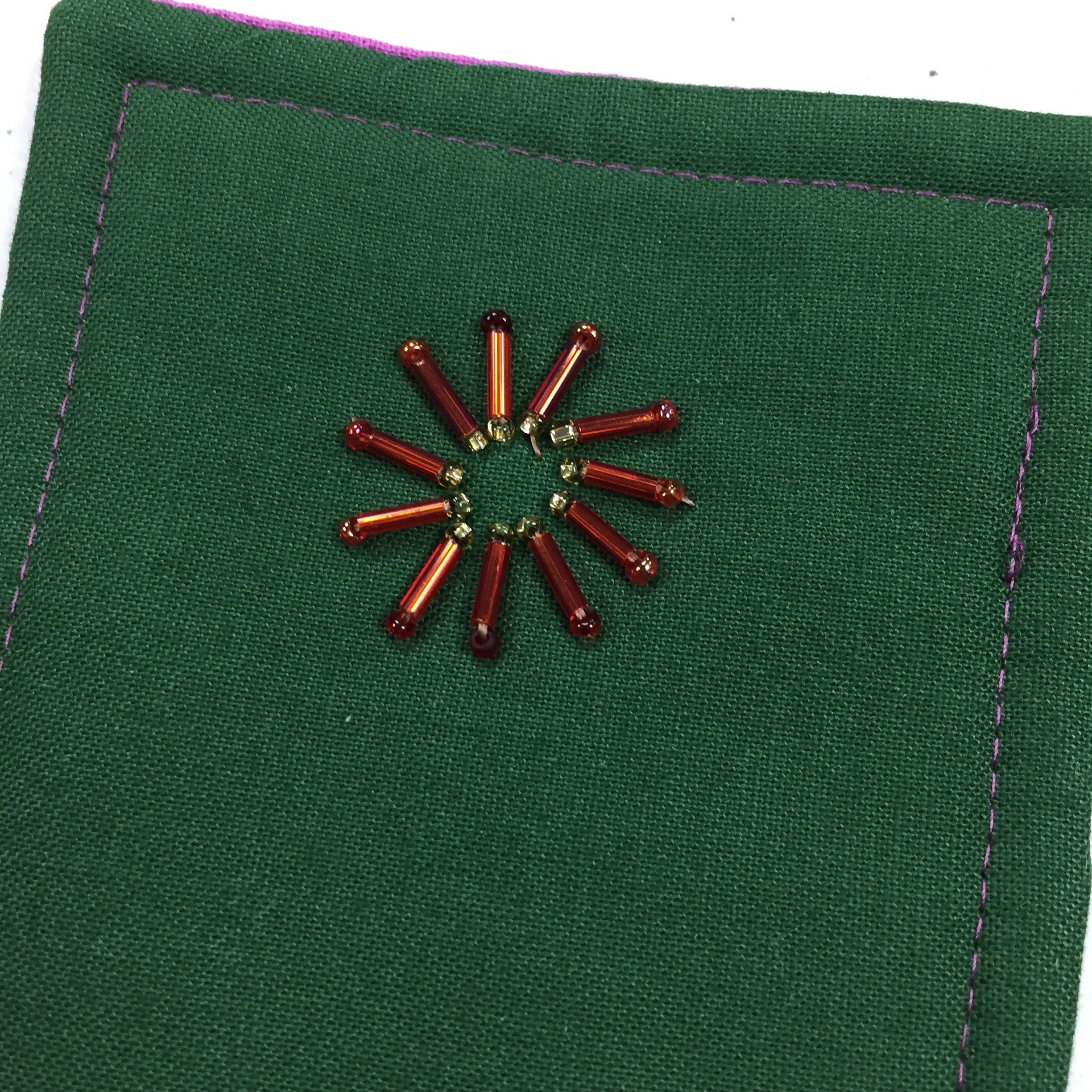 With just four hours for the class there was a lot to get through but we did it and we definitely deserved our dinner at La Voute Bistro in downtown Homewood. Described as a "swanky French bistro in a former bank" in one on-line search, I enjoyed my crab cake and roasted vegetables almost as much as the company!!
Back to work…
We headed over to South Holland for the evening meeting, held at the Redeemer Lutheran Church.
Photos before I started.
To my right…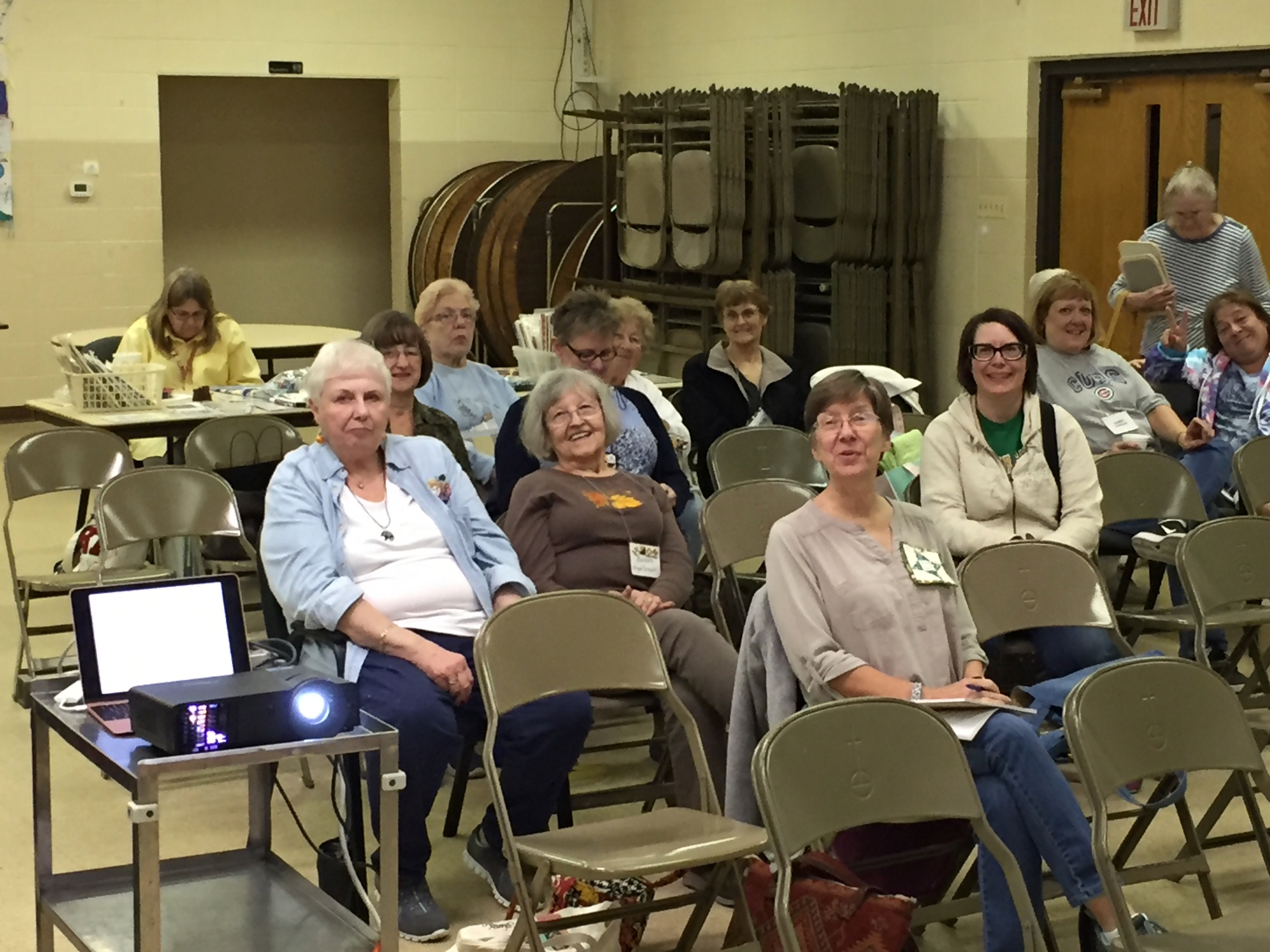 and to my left.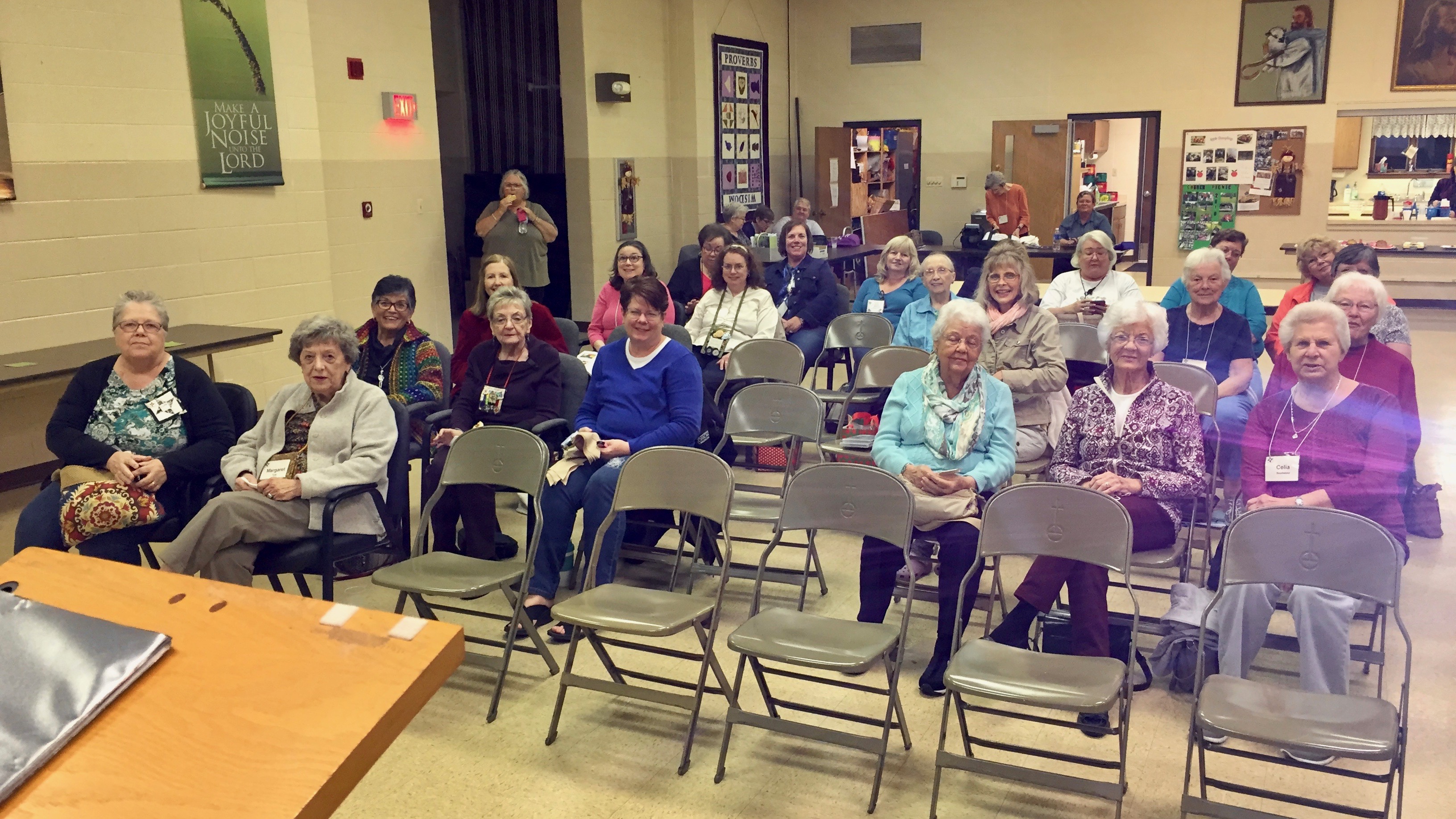 Of course there was Show and Tell.
A baby quilt,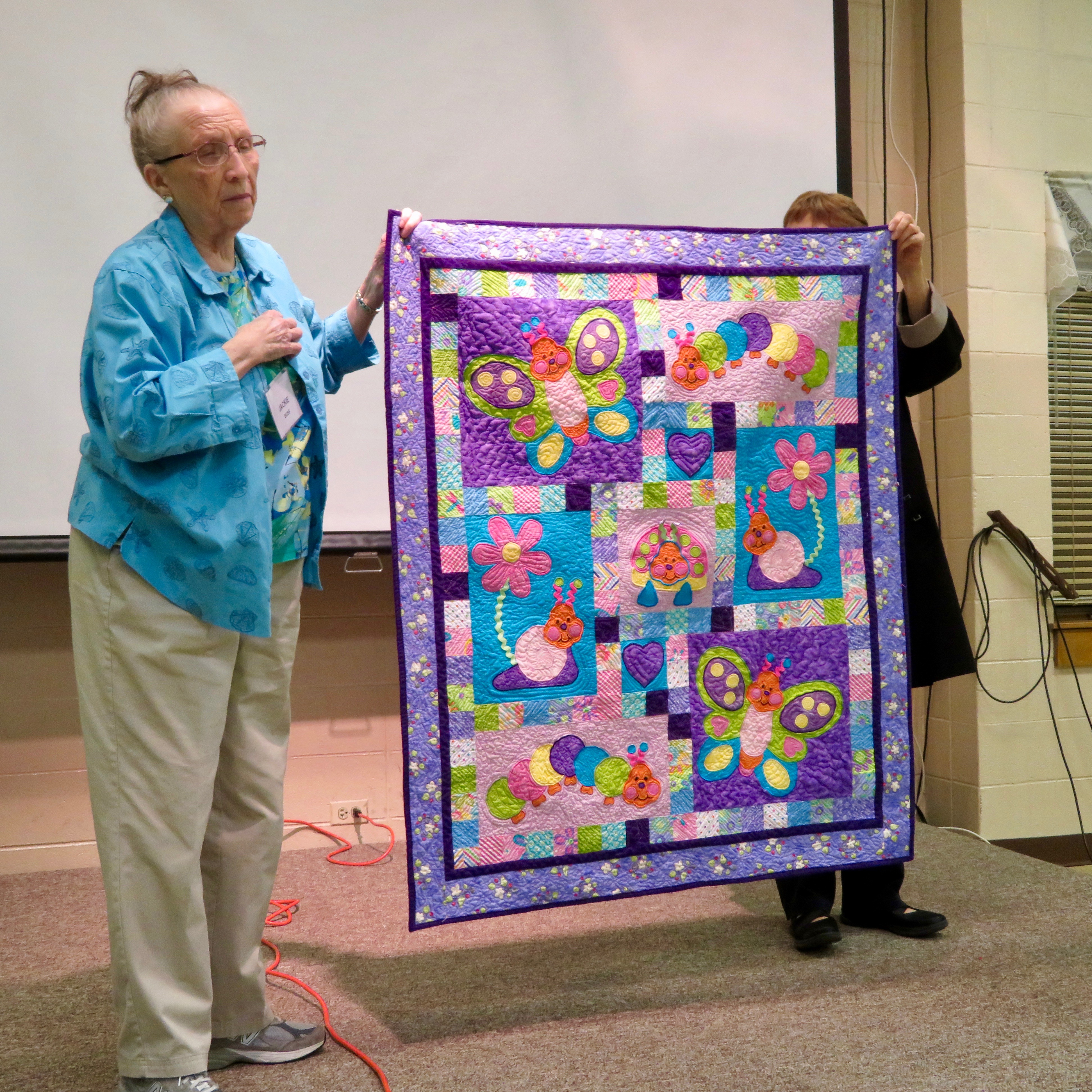 Something fishy,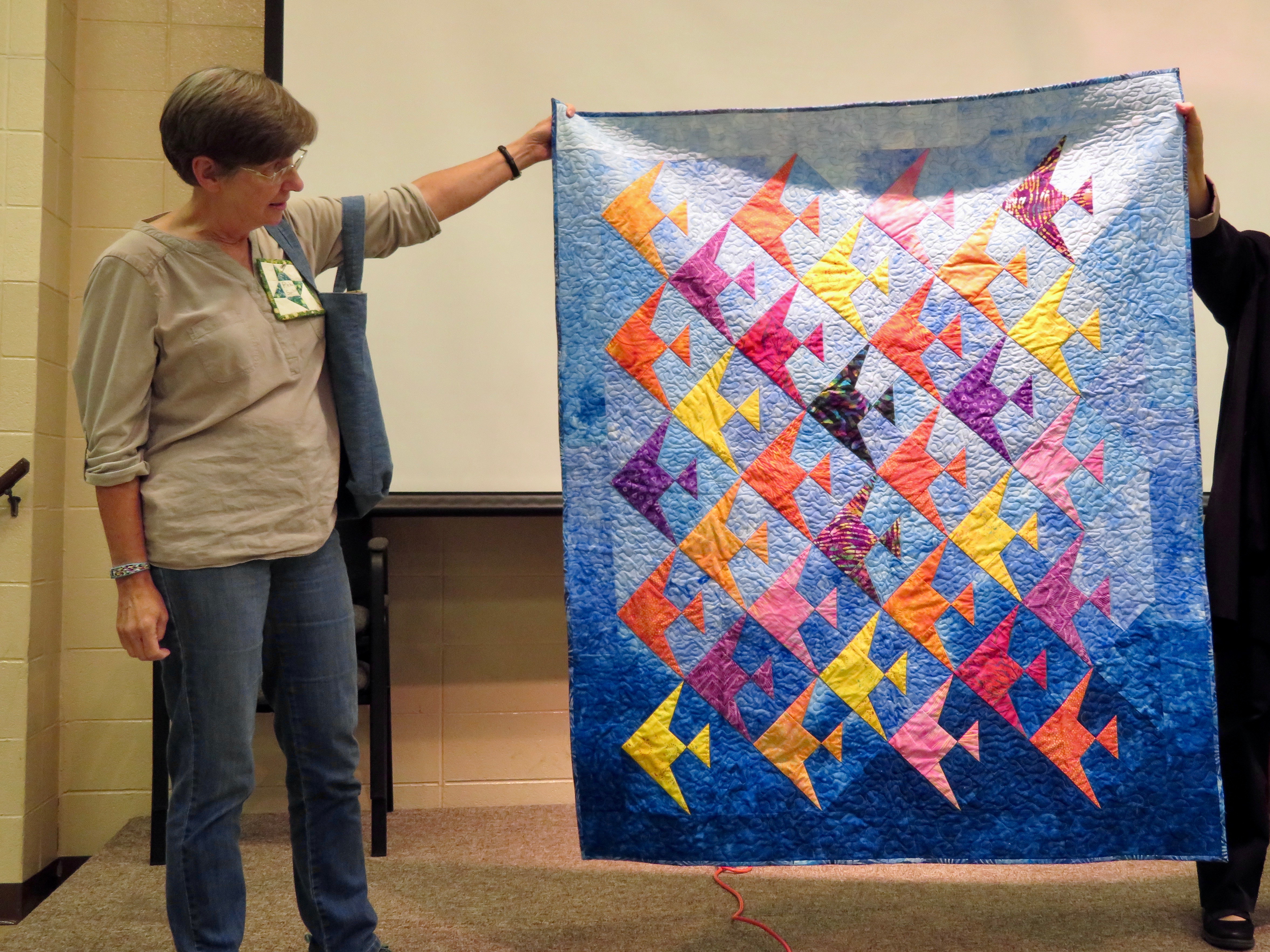 Black and white puppies,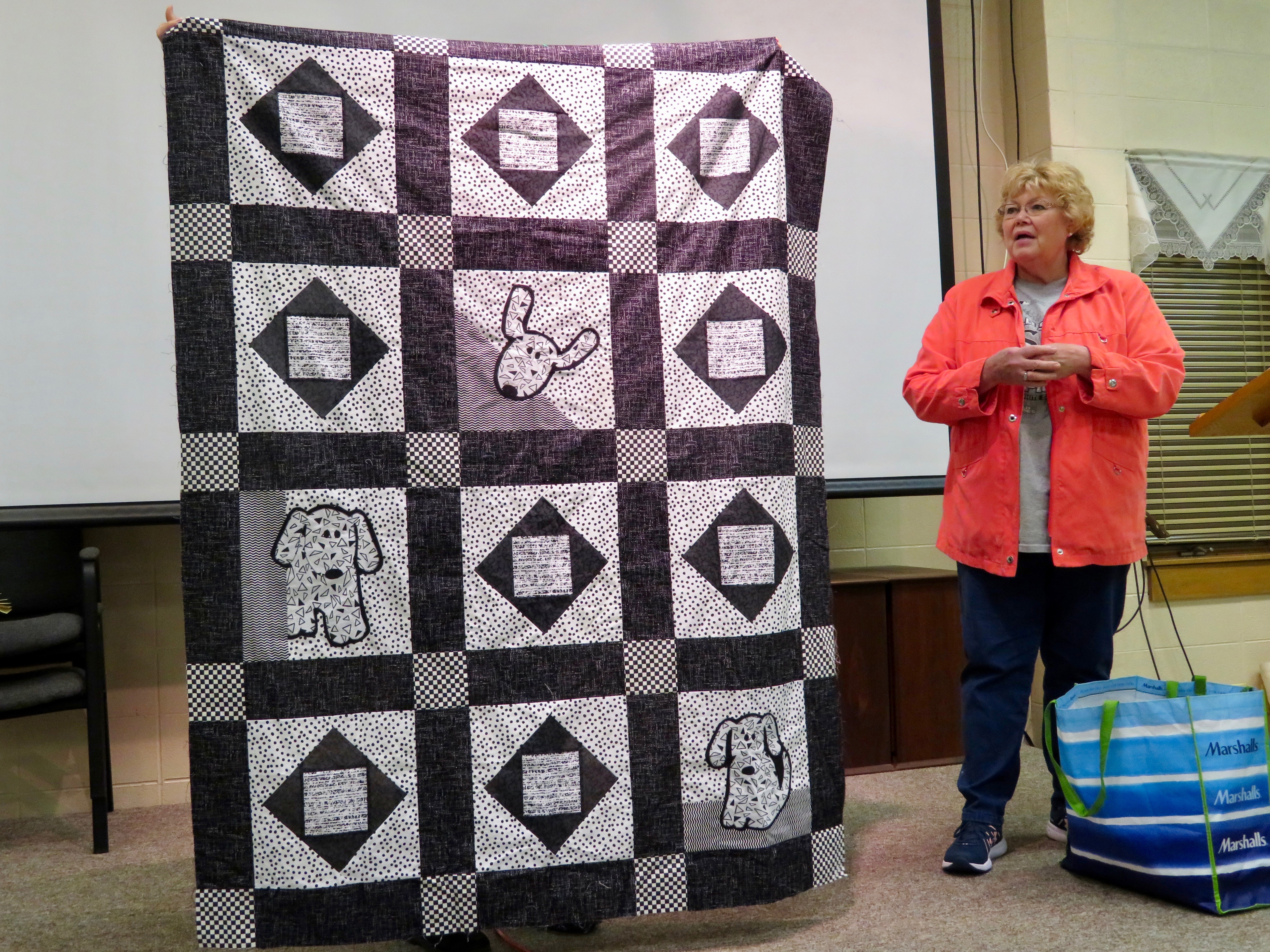 Purple and white geometrics,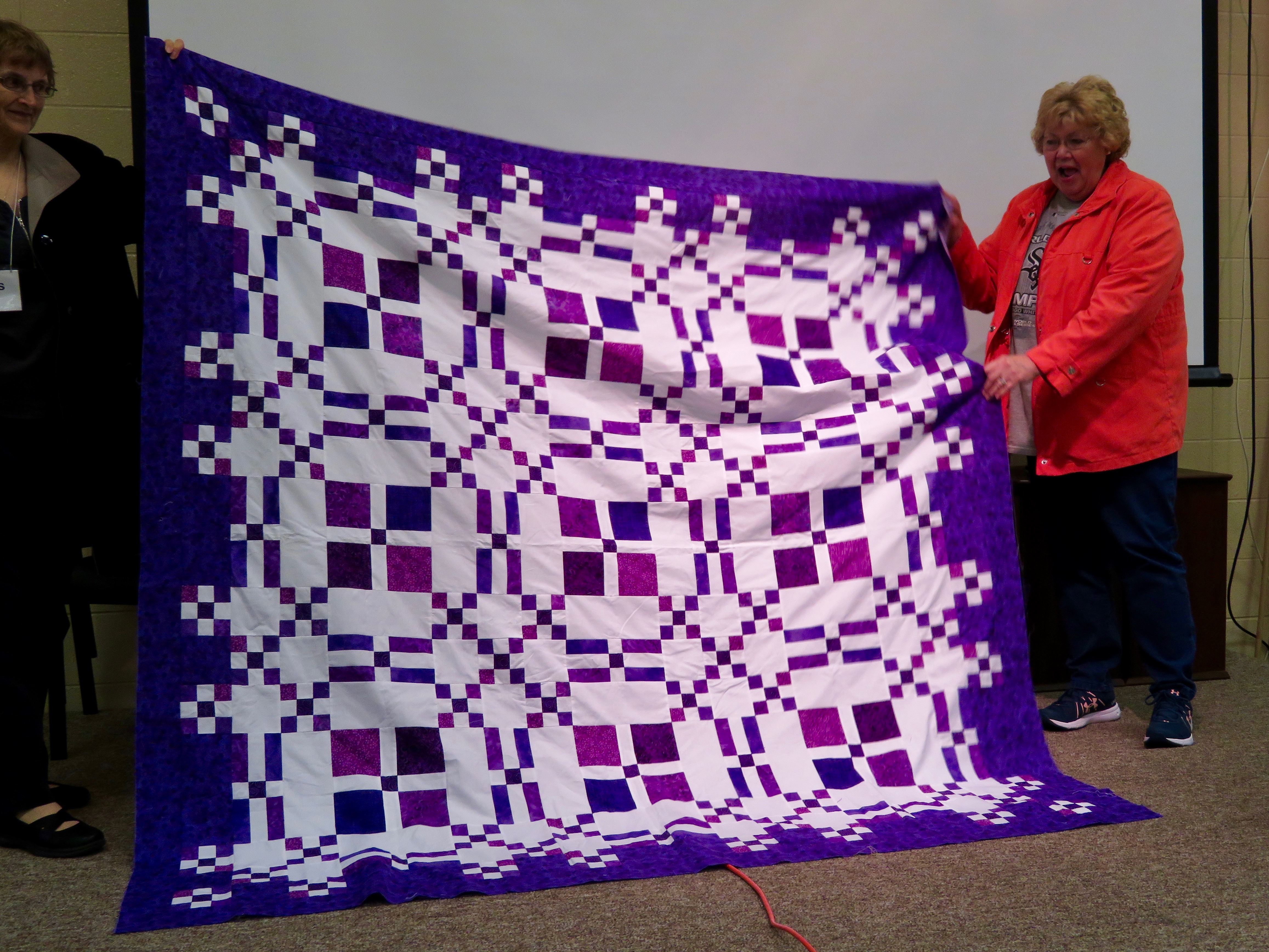 and a finished Judy Neimeyer top that was a long while in the making!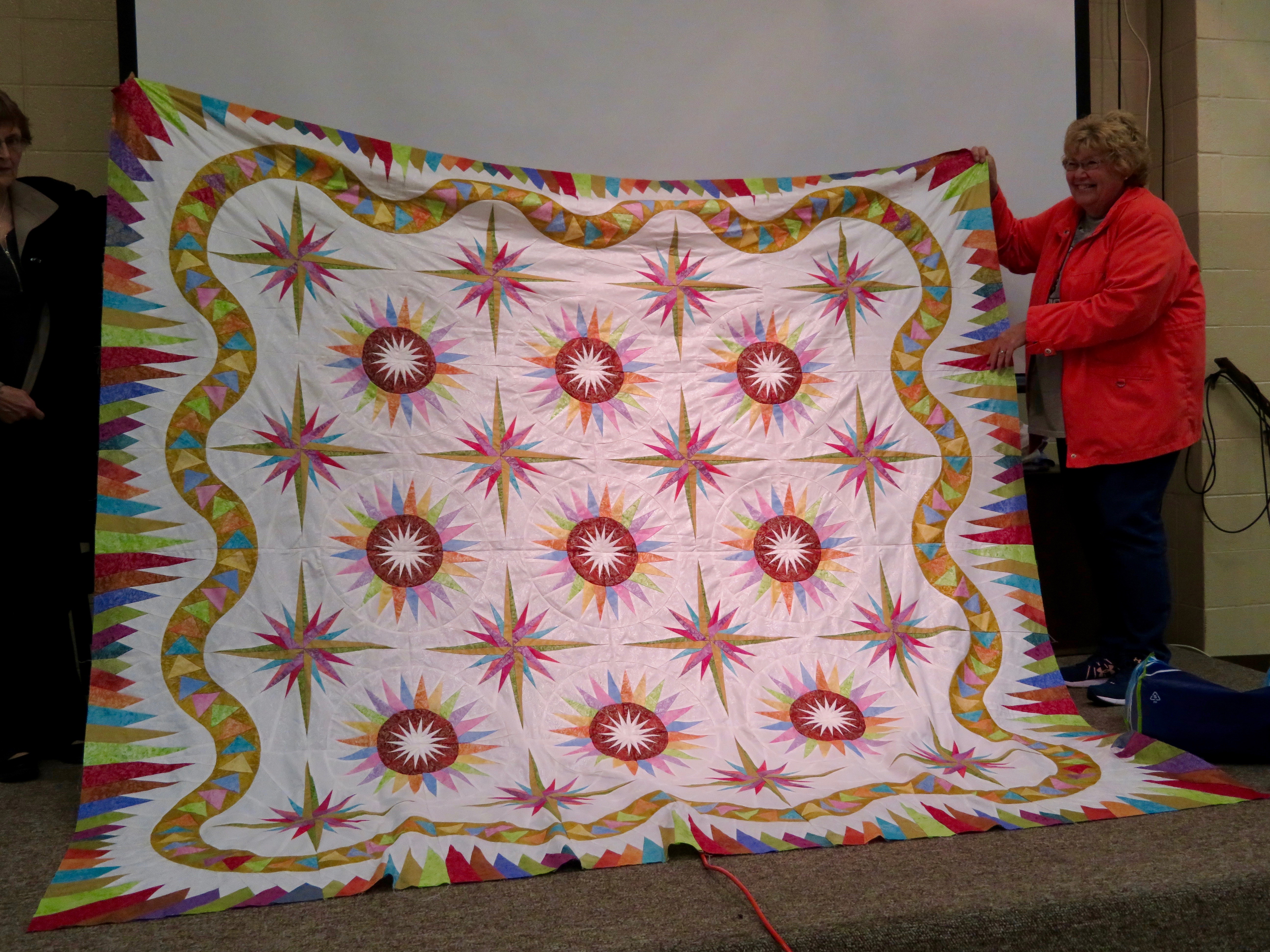 Good times!
Meanwhile, my "Christmas" cactus is flowering again.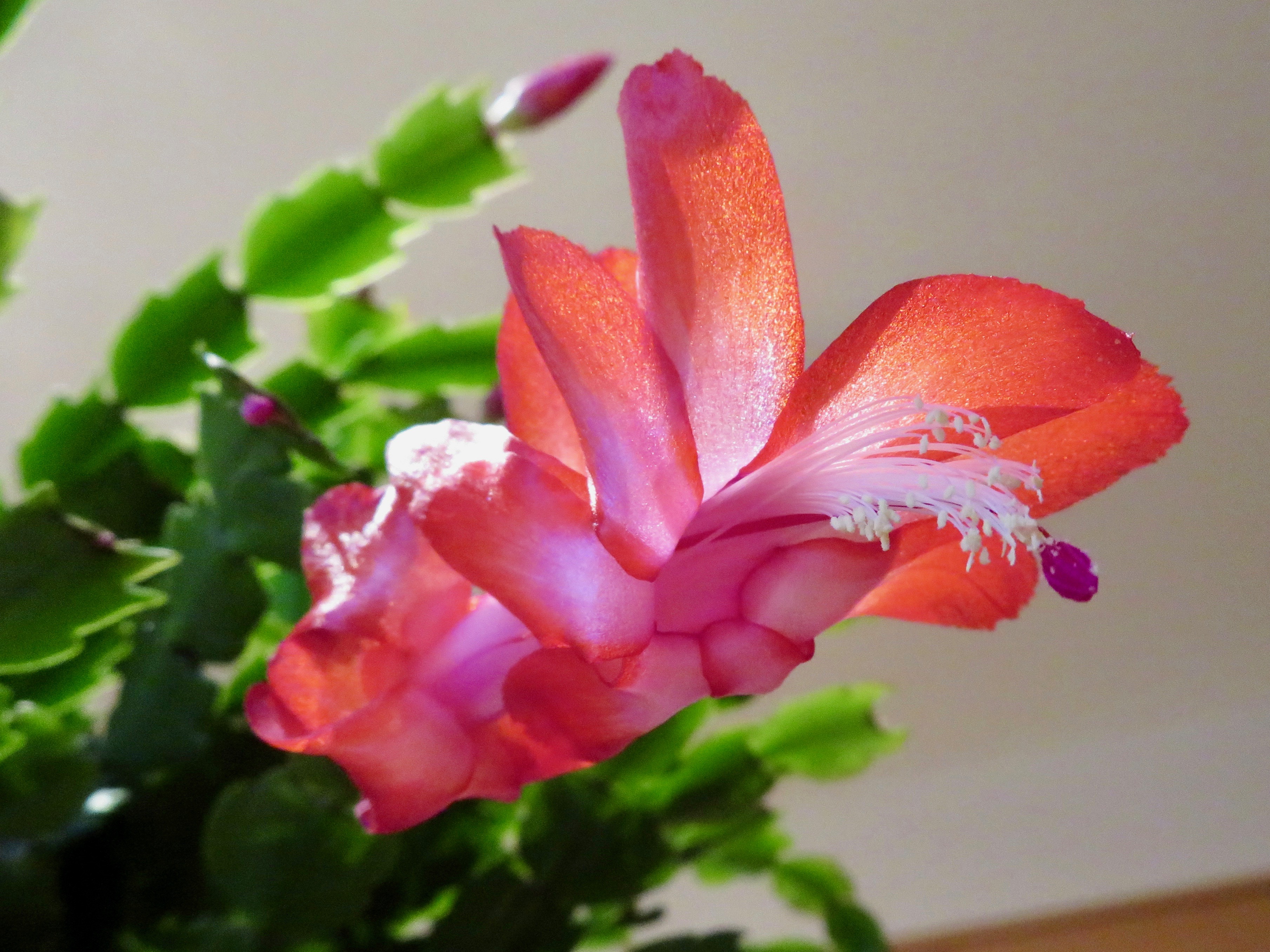 That can only mean one thing… Houston is on the horizon.
I'm getting ready. Books and cards have been ordered and shipped. Handouts are being prepared and printed. I have four more days to pack my bags for my eleven lectures/classes/events. James and Sarah are in town this weekend but then it will be focus, focus, focus!