Our internet wasn't working all day yesterday. It seems that the cables do not like the rain. Who could blame them?
It's back up now. A power cycle and a few dry hours have done it the world of good…
Anyway, I finished my 30's table runner yesterday. I bought three block kits on our travels, along with a half yard of border fabric and a fat quarter for the binding. I messed up on one of the blocks so I improvised with the leftovers and here it is, all quilted and bound and everything!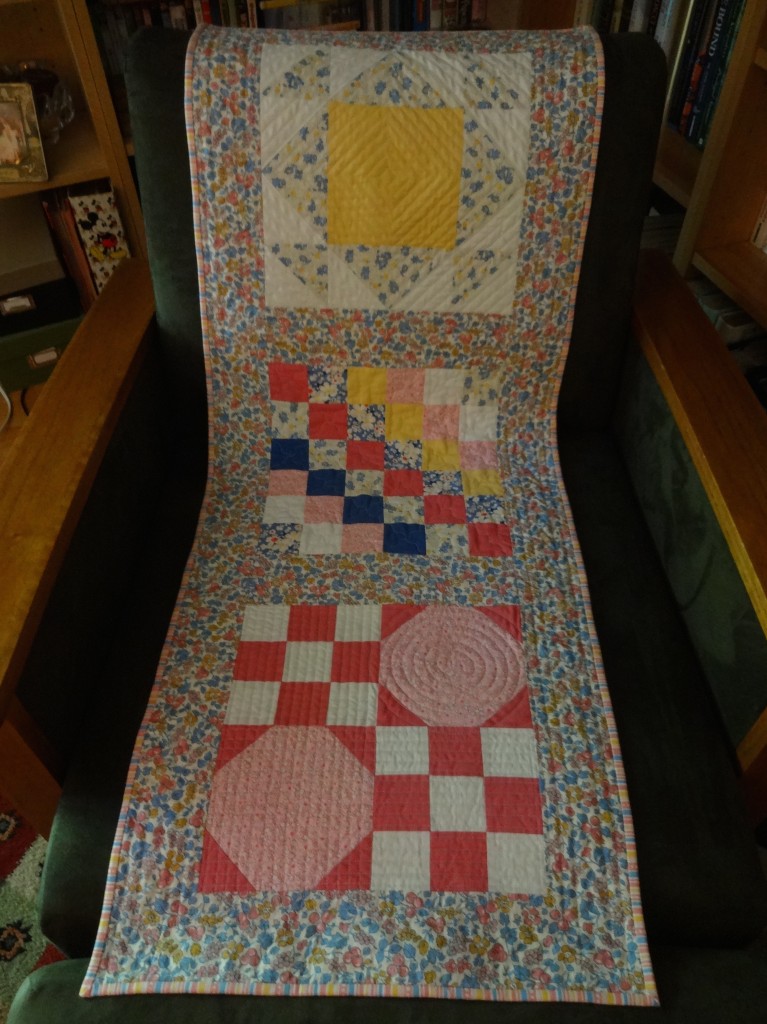 Our dining room table is still covered in stuff out of my suitcases so the chair seemed like a suitable place to drape it?
Here are some close-ups of the quilting. Can you have a square spiral?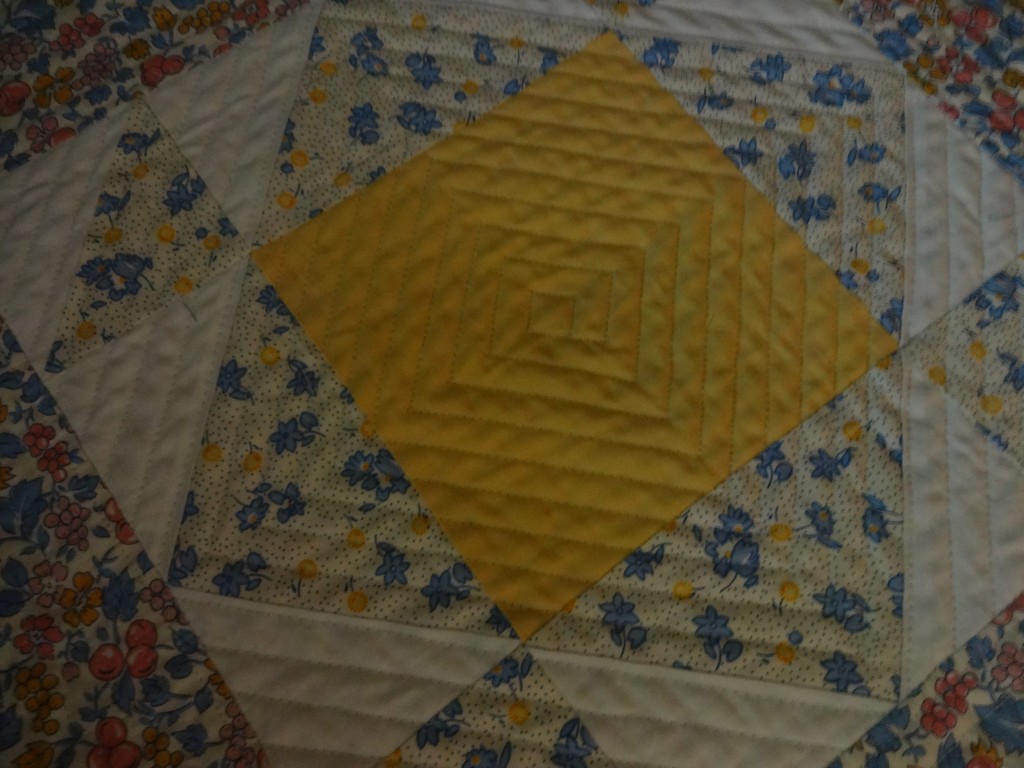 Here's an almost round one…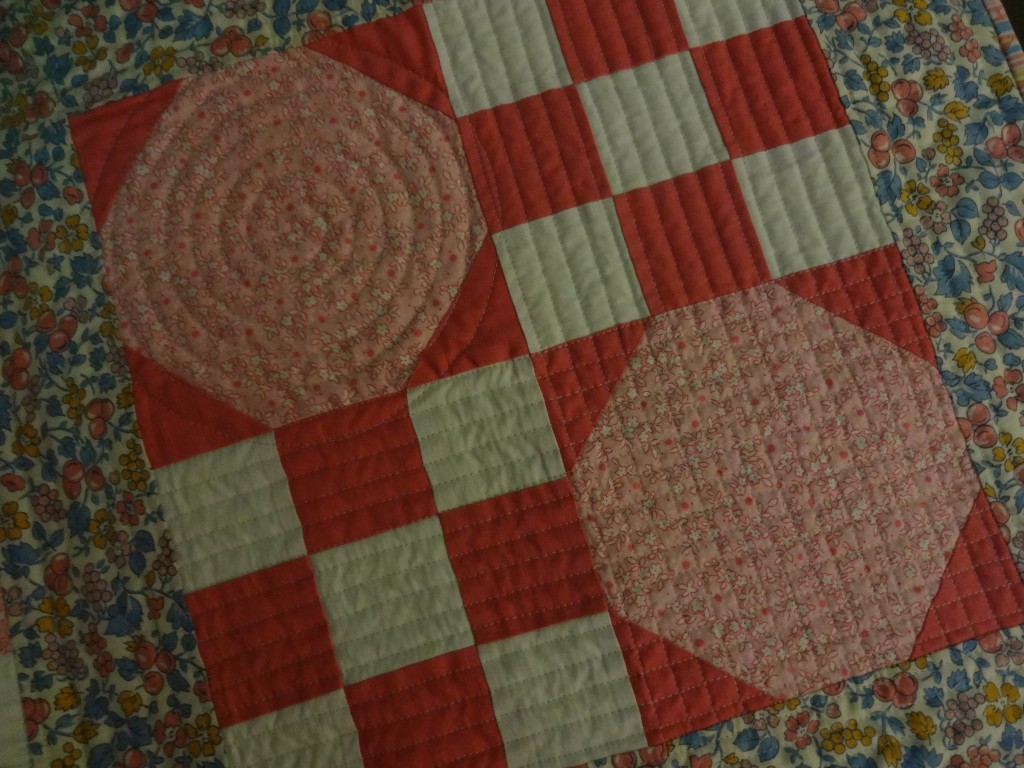 I used the number 4 stitch for this one.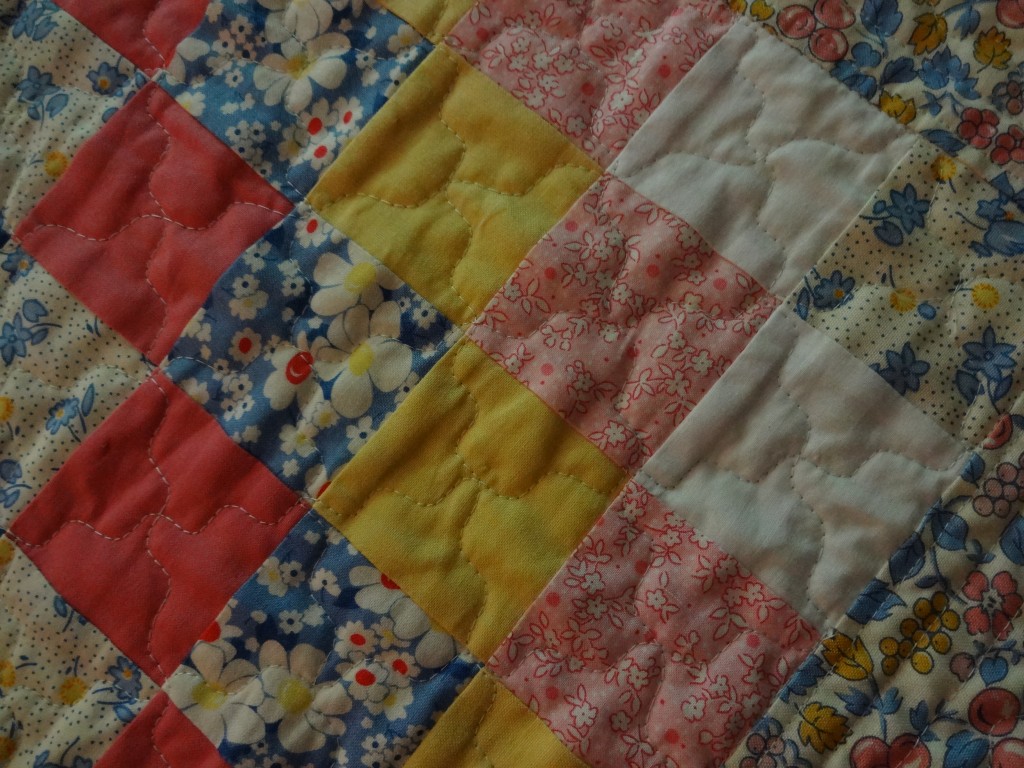 And here's a view of the back. Doesn't everyone want to see the back?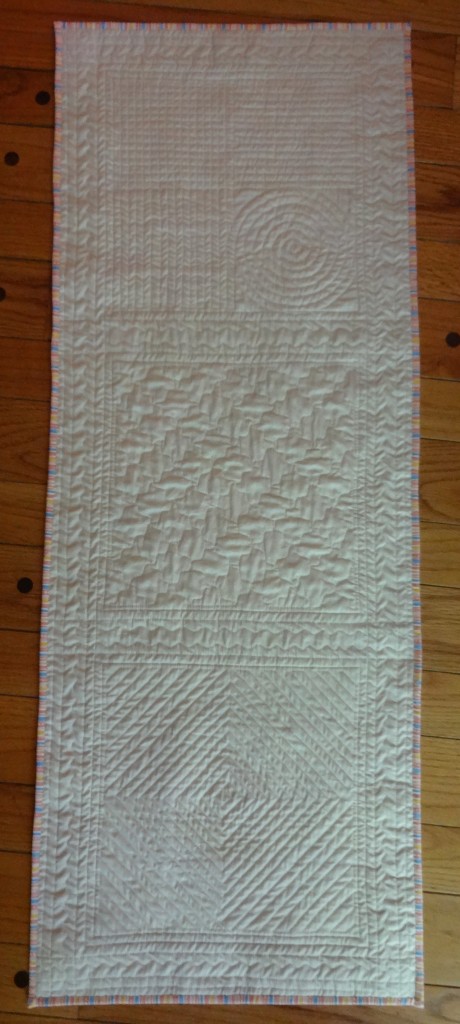 All done with the walking foot. There are a few hours of stitching in that one.
On Monday night Cheryl showed the Fiber Art Divas how to make one of her smocked pincushions. I have watched the DVD so I set straight to work and got mine finished right there and then.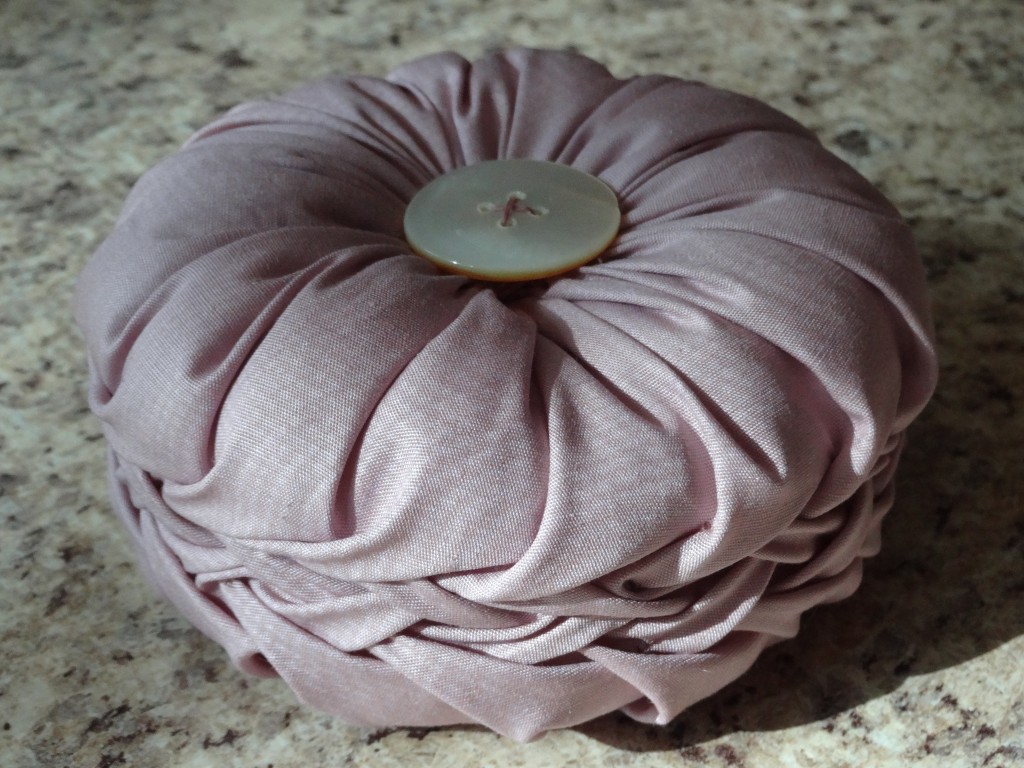 Steve thinks it looks like a doughnut. James thought it looked like a bagel. What do they know? Apparently the Victorians had a pincushion in every room. Perhaps that's what I need too.