I finished sewing down the binding on my second log cabin challenge quilt for Naperville Modern Quilt Guild yesterday evening so today it was time to take pictures…
There are no leaves on the trees and very small bulb shoots poking through but surely Spring Will Come Again?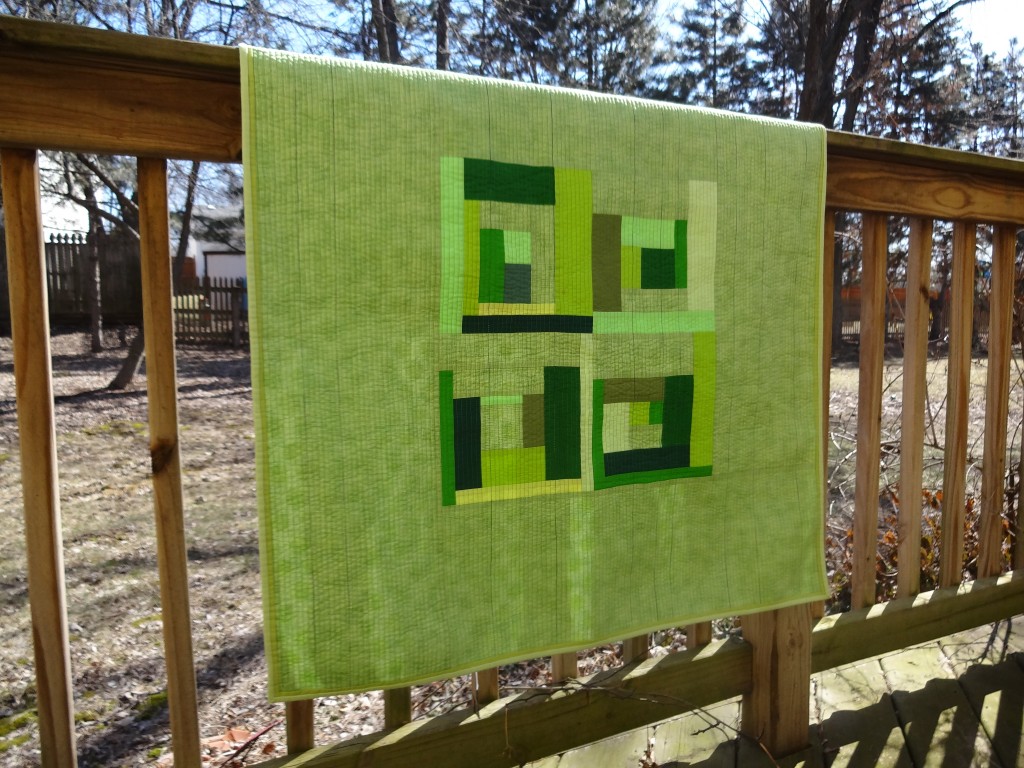 I ended up just quilting vertical lines 1/4″ apart over the whole quilt top with green Aurifil #50 thread, adding a few randomly spaced lines in Sulky Blendable #12 in darker shades of green.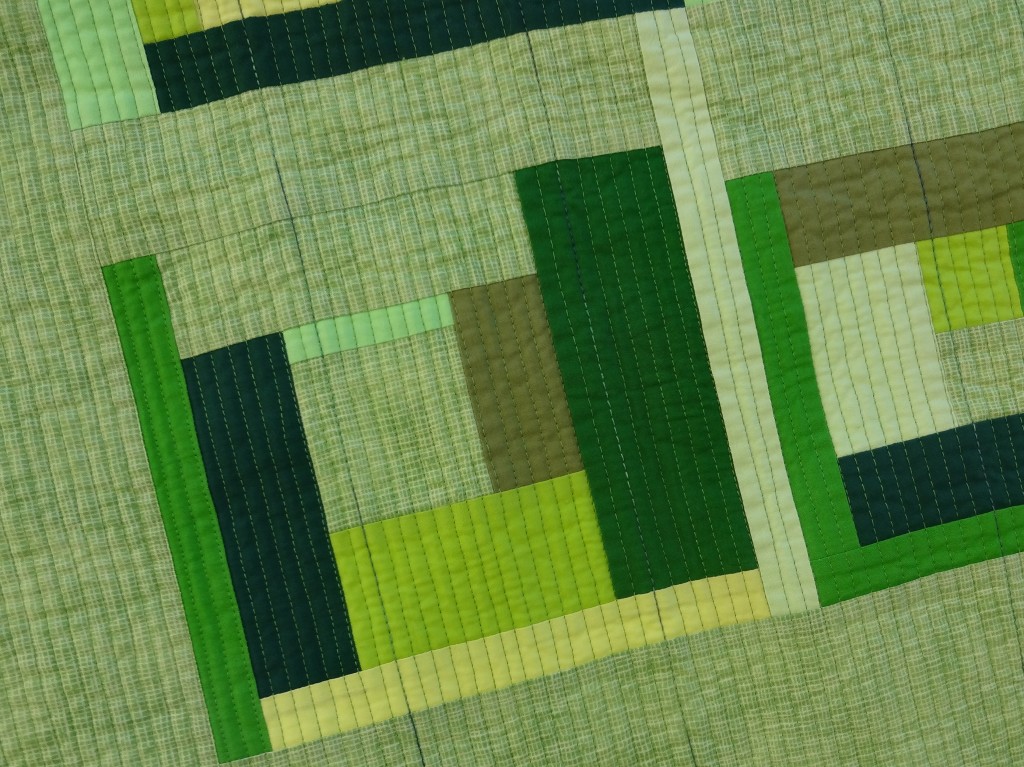 That challenge completed I now need to move on and tackle Riverwalk Quilters' challenge ready for our April meeting. The theme is "On the Riverwalk" for small quilts to be made in 5″ increments up to a maximum of 20″ square. No fabrics were supplied but we are to include at least one batik somewhere.
My first idea is inspired by the labyrinth along Naperville's Riverwalk. I made a simple 15″ square labyrinth block from two batiks and quilted it with a spiral.
I like the little twiggy bits on the deck…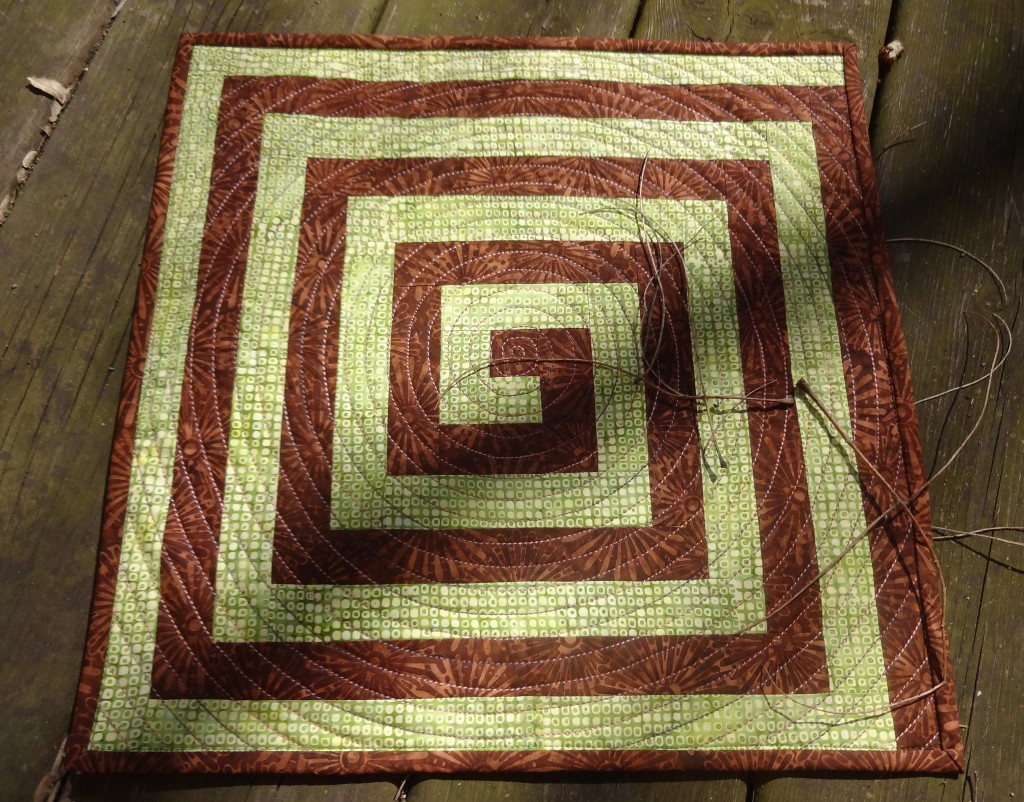 and here's a close-up of the quilting with another of my #12 Blendables…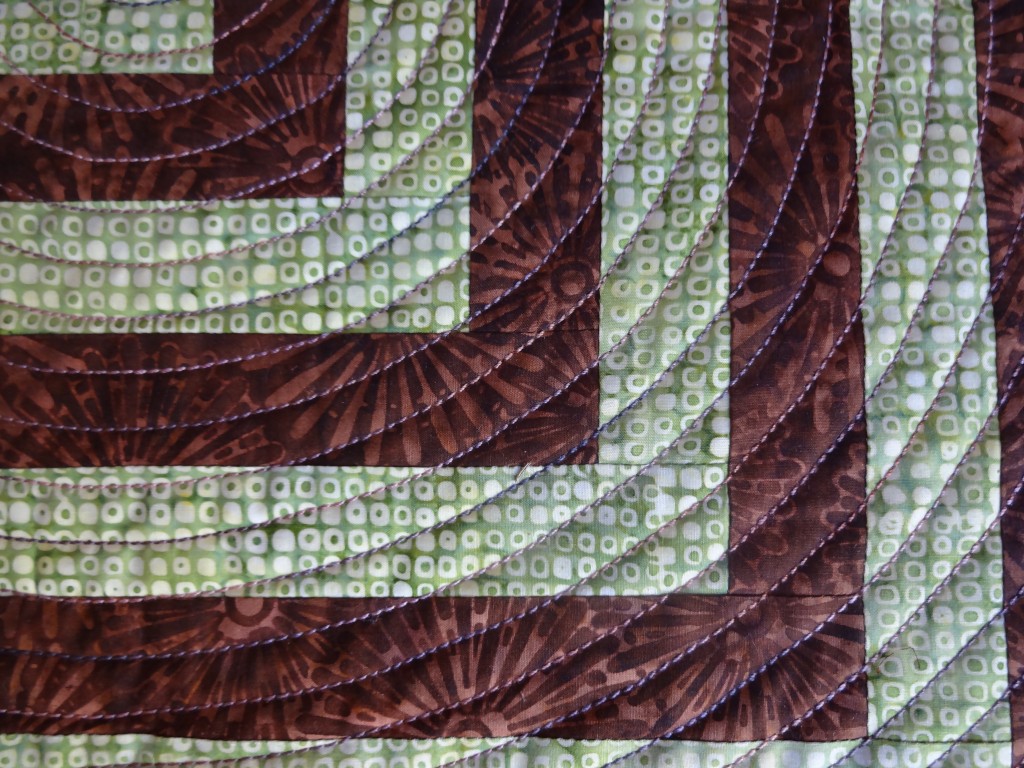 I want to make another piece representing the brick pathways. I have been looking at photographs and drawing some designs.There are a couple more weeks before we have to turn them in so we shall see if it comes to being or not!