The trains were running again on Saturday morning so we had a new adventure, traveling on the red line to the Convention Center.
Here's the train, as seen from our balcony.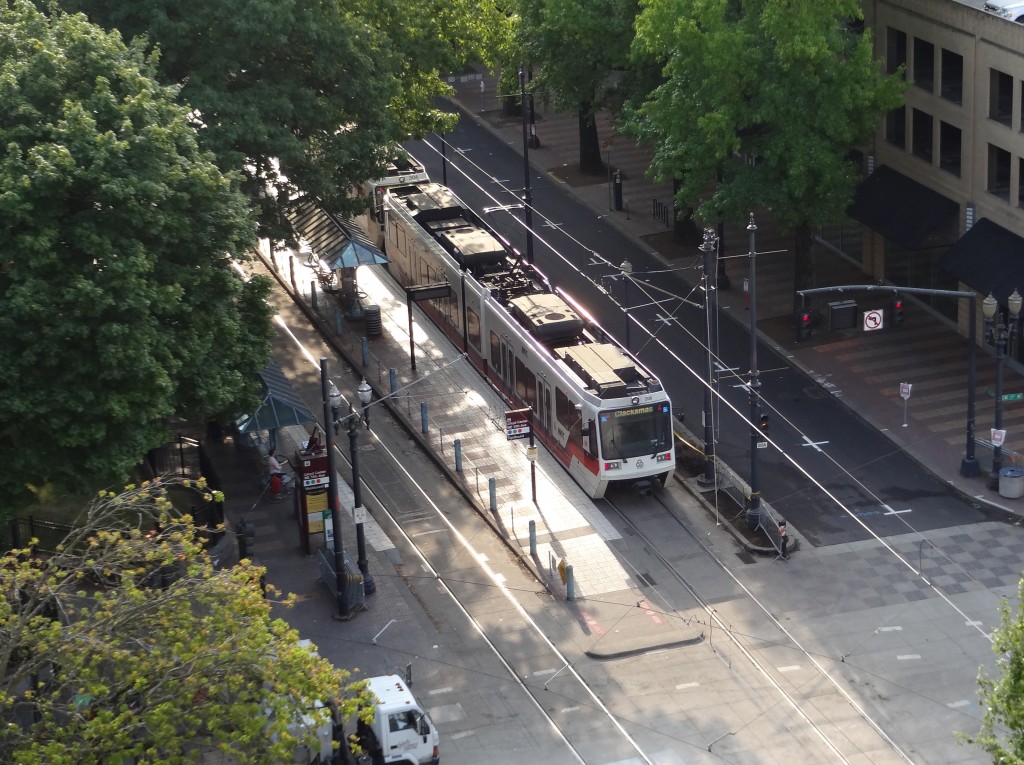 I was back in the Stitch Studio at 10 am.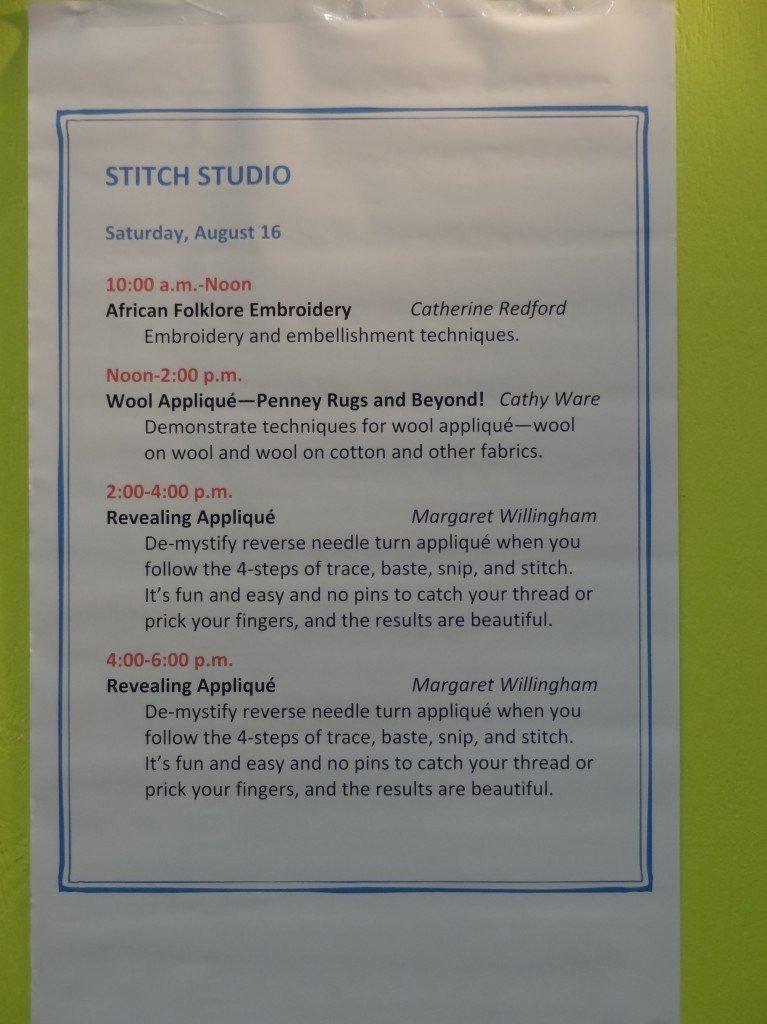 I actually remembered to take some photos of my set up!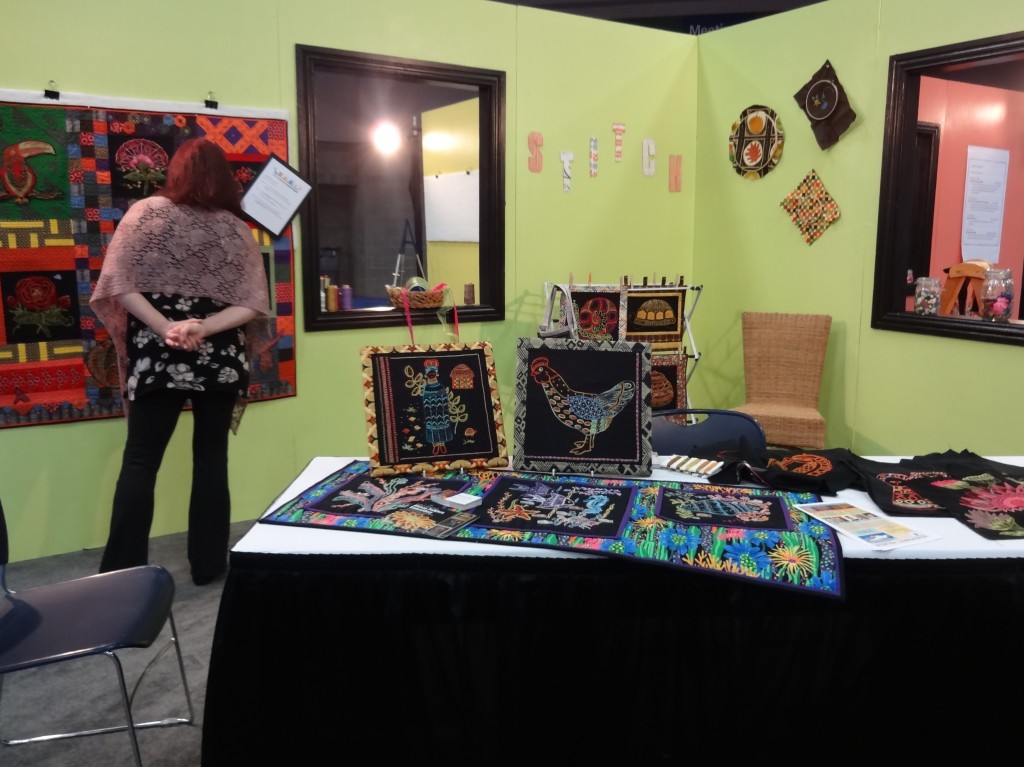 Lots of people stopped by to say hello and have a closer look so the two hours passed quickly. It was soon time to pack up and get ready for my class where  I only had a select few enrolled. A couple of the ladies were no shows but we had fun anyway… I was kept on my toes showing all kinds of stitches.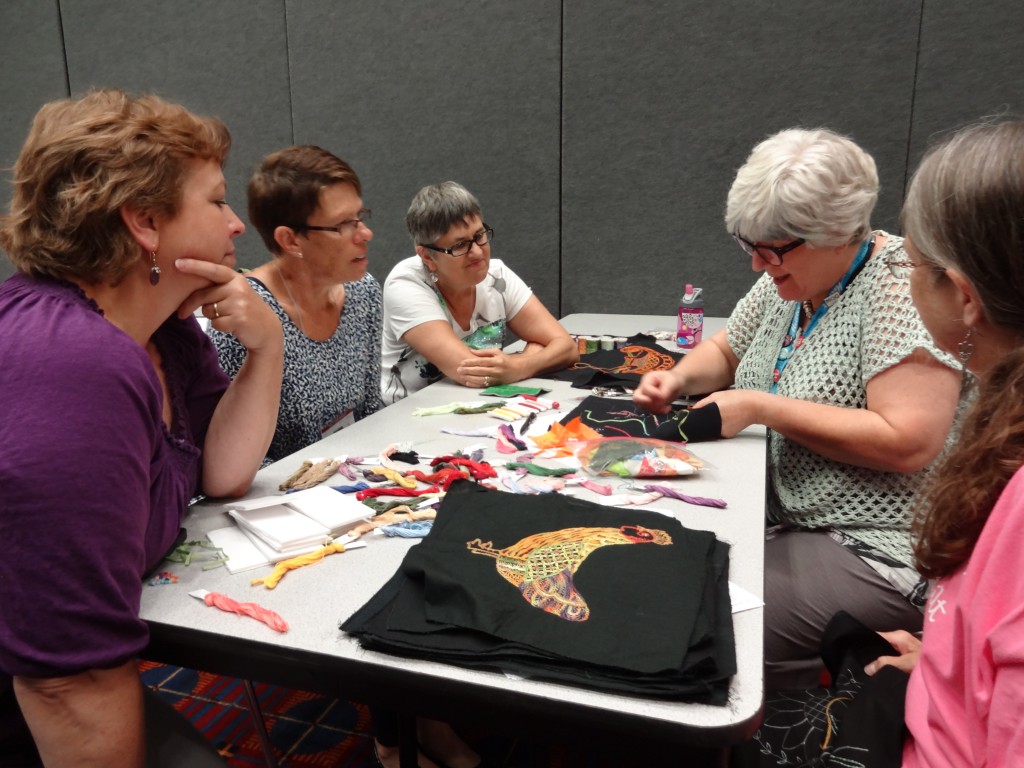 Everybody made a good start on their projects. We had a little show and tell before going home.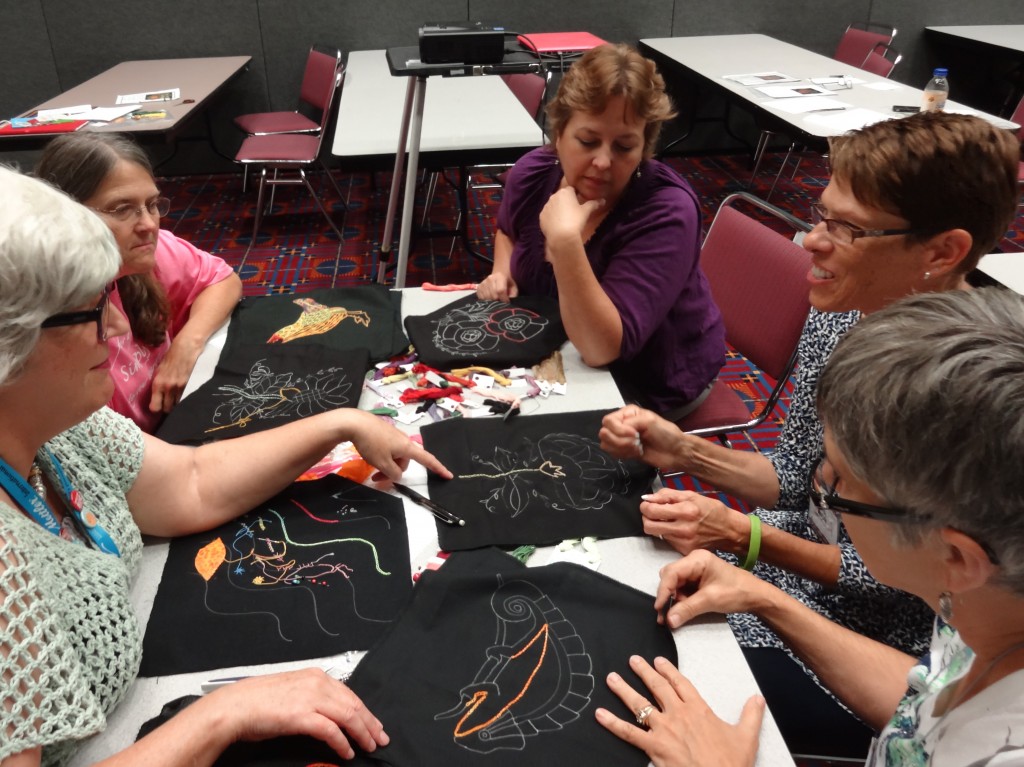 And just so I know I was really there, the proof is in the ribbon!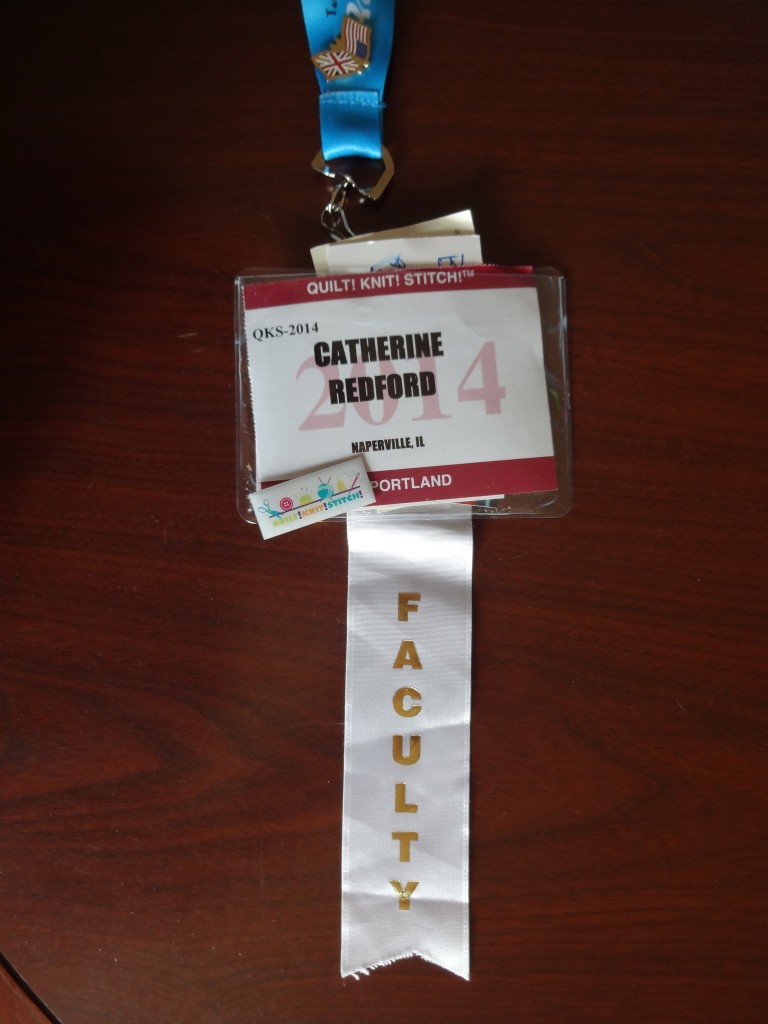 I'm writing this in Bend, Oregon. Sheila and I are on the first leg of our road trip. Pictures will follow in due course…