In just four short months from now I will be in Ireland with a group of super ladies, and maybe a few gentlemen, (always very welcome of course!) on my first land tour with Craftours.
We'll be flying into Dublin, enjoying all that fair city has to offer, taking a day trip to Belfast AND offering the opportunity to venture south to St. Kevin's Monastery and the Avoca hand-weaving mill.
As if that's not enough we will then be taking the ferry across the Irish Sea and heading to Birmingham for two days at Festival of Quilts, described as Europe's leading patchwork and quilting show. A nine day voyage of discovery…
A private motor coach and tour guide will be with us every step of the way so there will be no problems with luggage and we'll be able to get a true taste of our host nations.
I finished my class sample at the weekend. After all, what kind of a road trip would it be without a little project to take along? I designed this one especially for the occasion.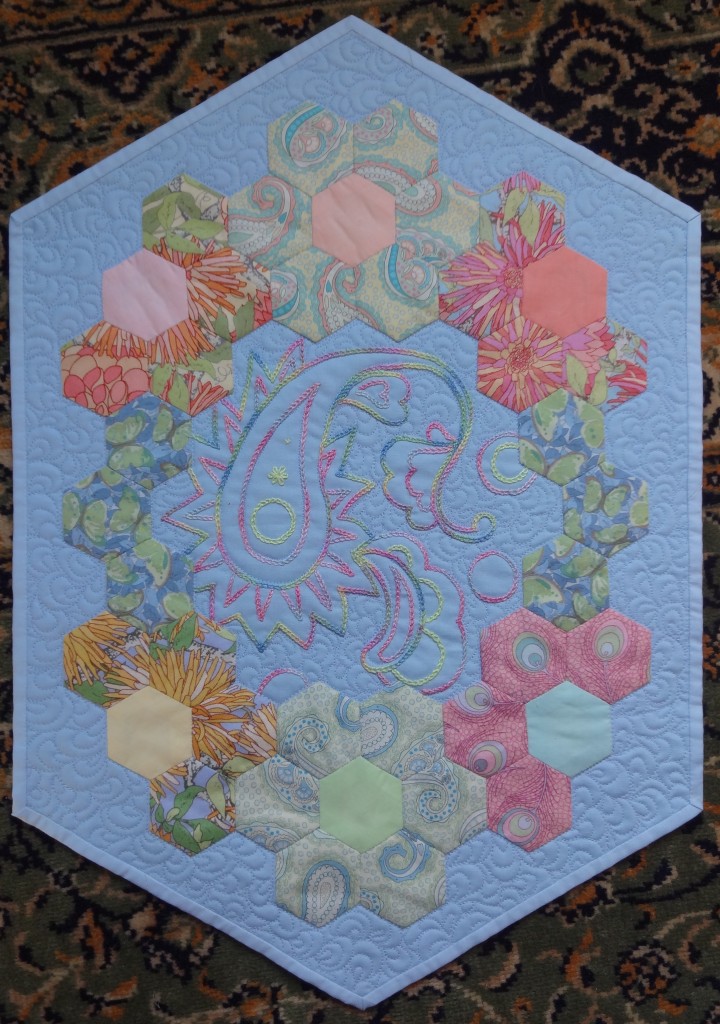 Everyone will get a pre-printed panel and hand dyed threads, ready to start stitching the center paisley design. Chain stitch looks beautiful but if you want to get fancy there's plenty of room for embellishment!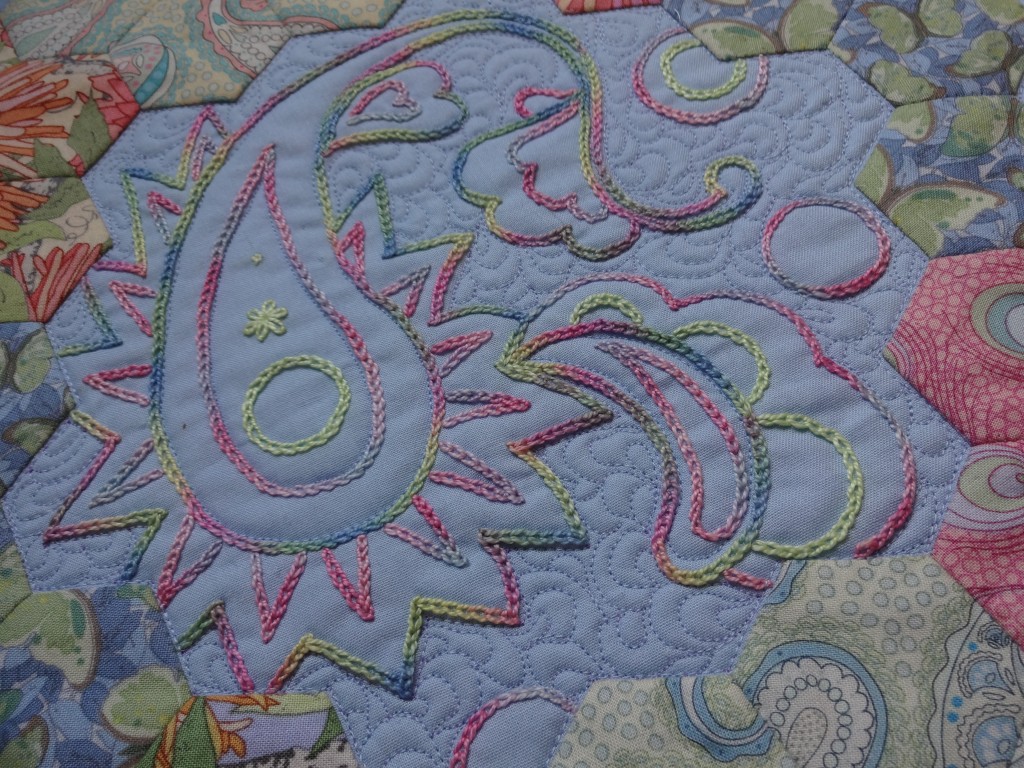 There will also be hexagon templates in the packet and we'll learn the basics of English Paper Piecing for the border. What could be more suitable for the evening after Festival of Quilts? We'll be English Paper Piecing in England!
There'll be time on the flight home to continue stitching if you're not too worn out from all your adventures…
And how can you join the fun? Just head on over to the Pieces of Ireland page and you'll find all the details. There's a link button at the right hand side at the top of all my pages too. I do hope you'll come along and bring a friend or two. It's going to be a highlight of my 2015!
If by any chance you were wondering about my dining room… It now looks quite civilized.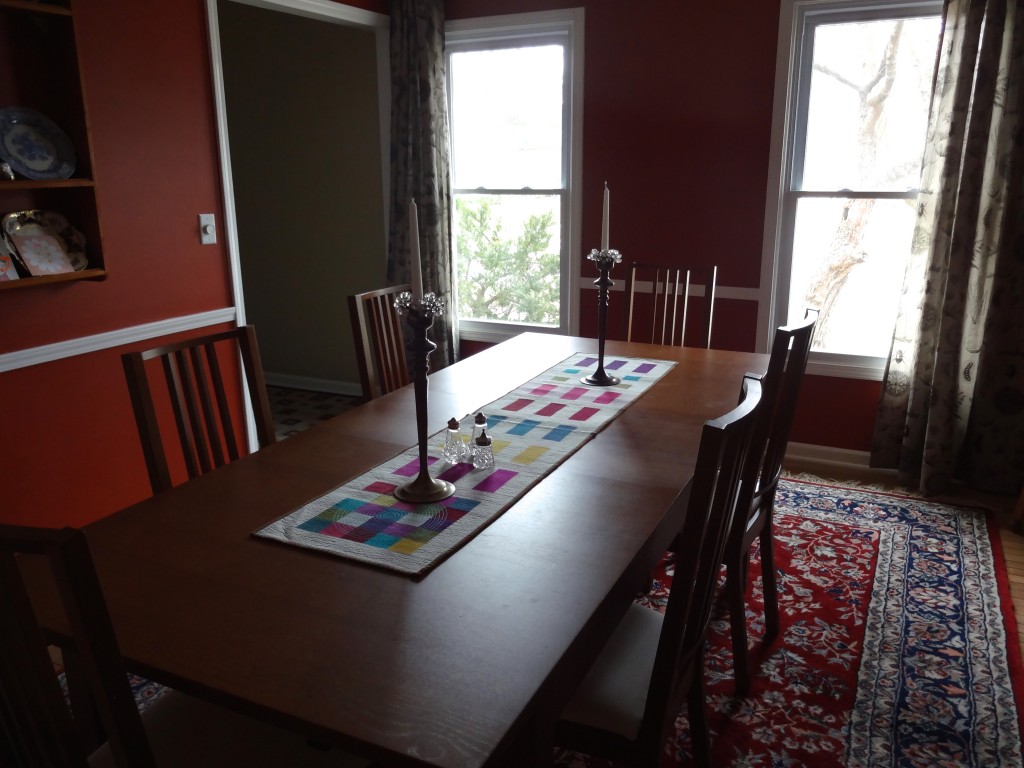 I wish the same could be said about the upstairs of our home..