Steve was out of town last Friday so I booked a taxi for my trip to Midway. The car arrived at 5.40 AM, still the middle of the night as far as I'm concerned, but I was packed and ready to go!
My flight was on time and even arrived a few minutes early in Portland where Susan was waiting with a sign 🙂
The bags came through, and we set off to my home for the next few days with Annie and her husband Michael. After all the busy-ness of the days before (and the early start) it was good to sit and relax with a little hand stitching and get an early night…
I had two full classes of Westside Quilters waiting for me and some Walking Foot Quilting on Saturday and Sunday.
Here's Saturday's group just getting started, basting the first of their sandwiches.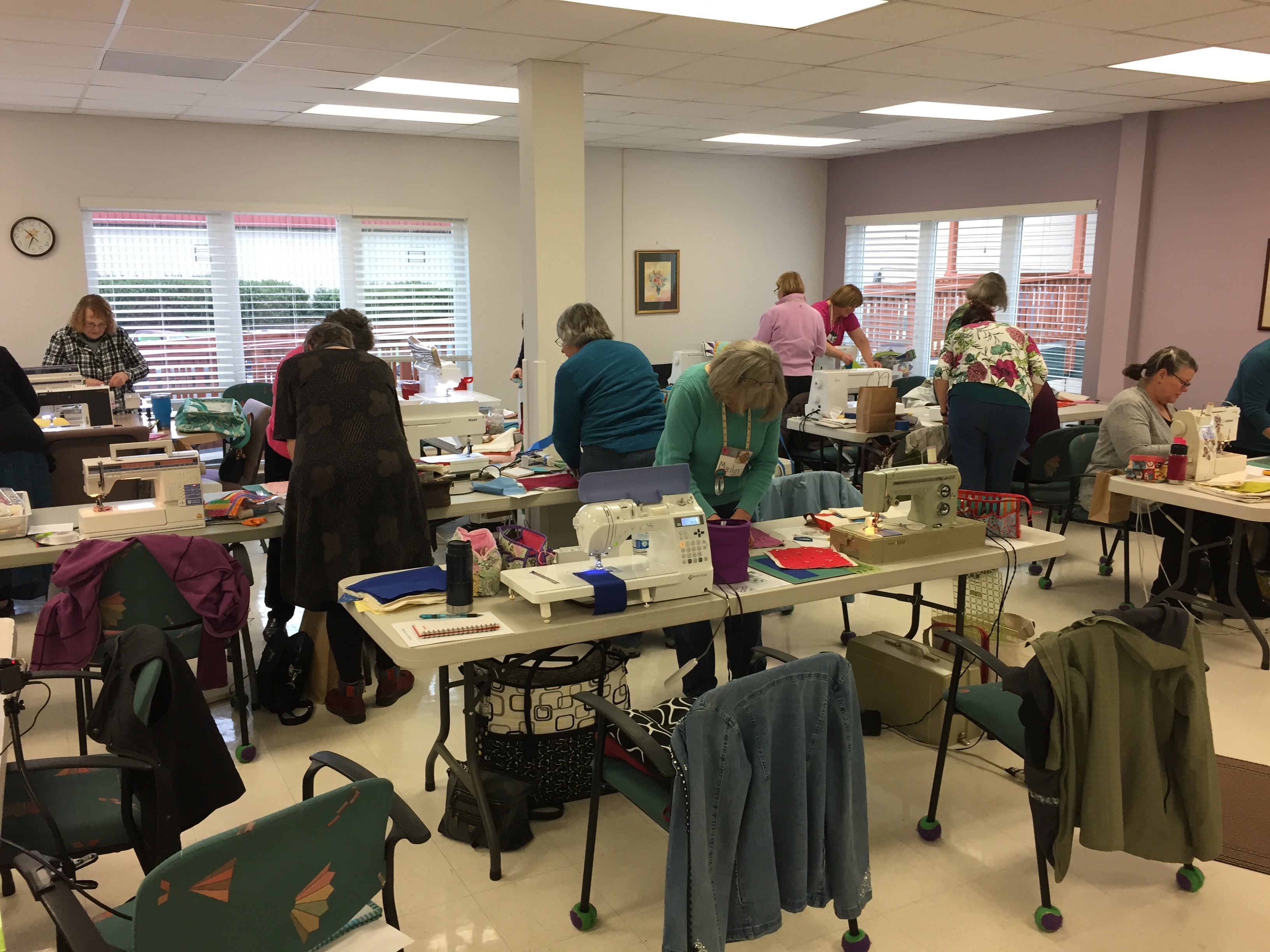 Everyone played well together packed in tight, and got down to some (semi)serious stitching!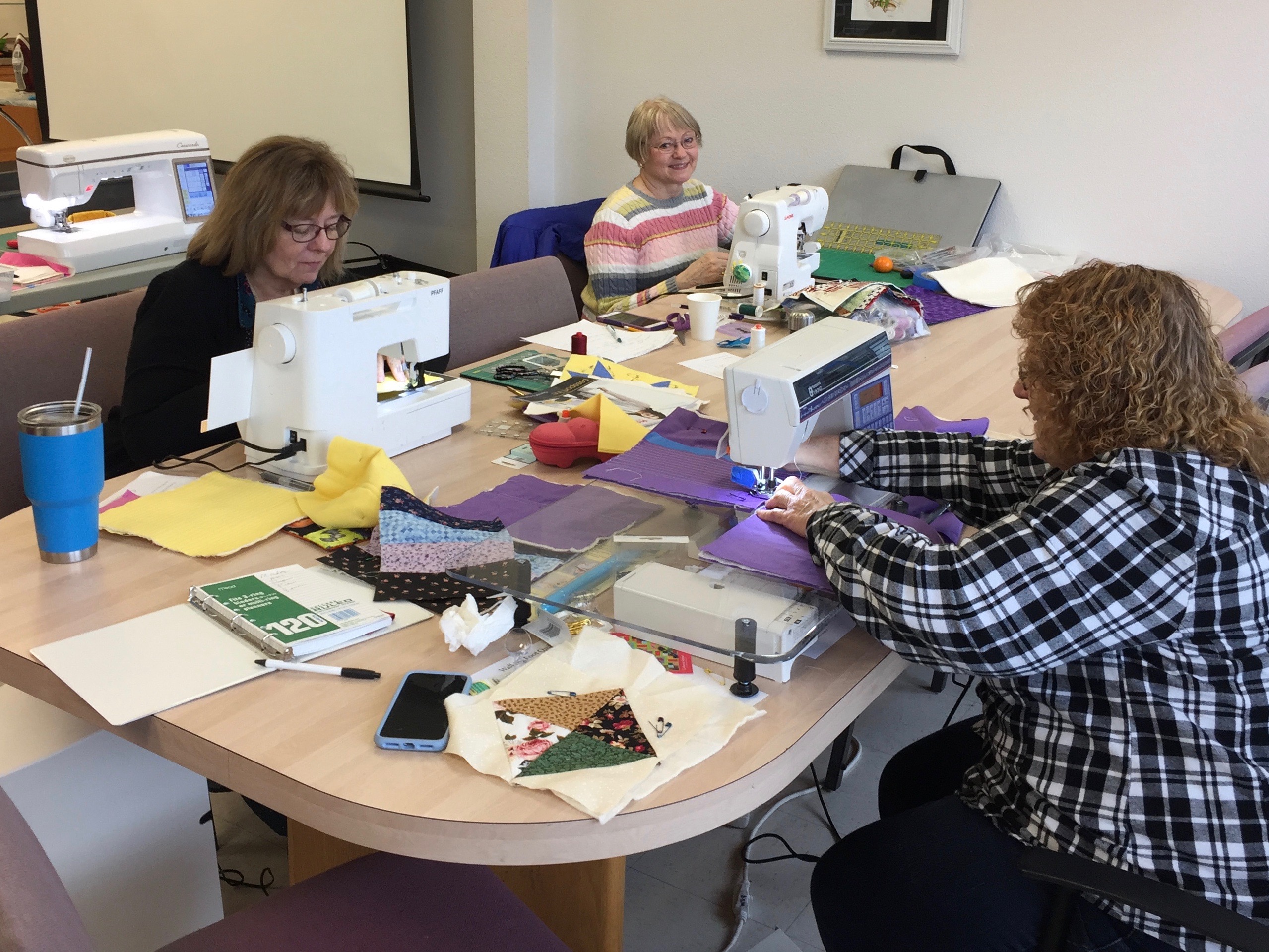 I needed a picture of these delicious samples…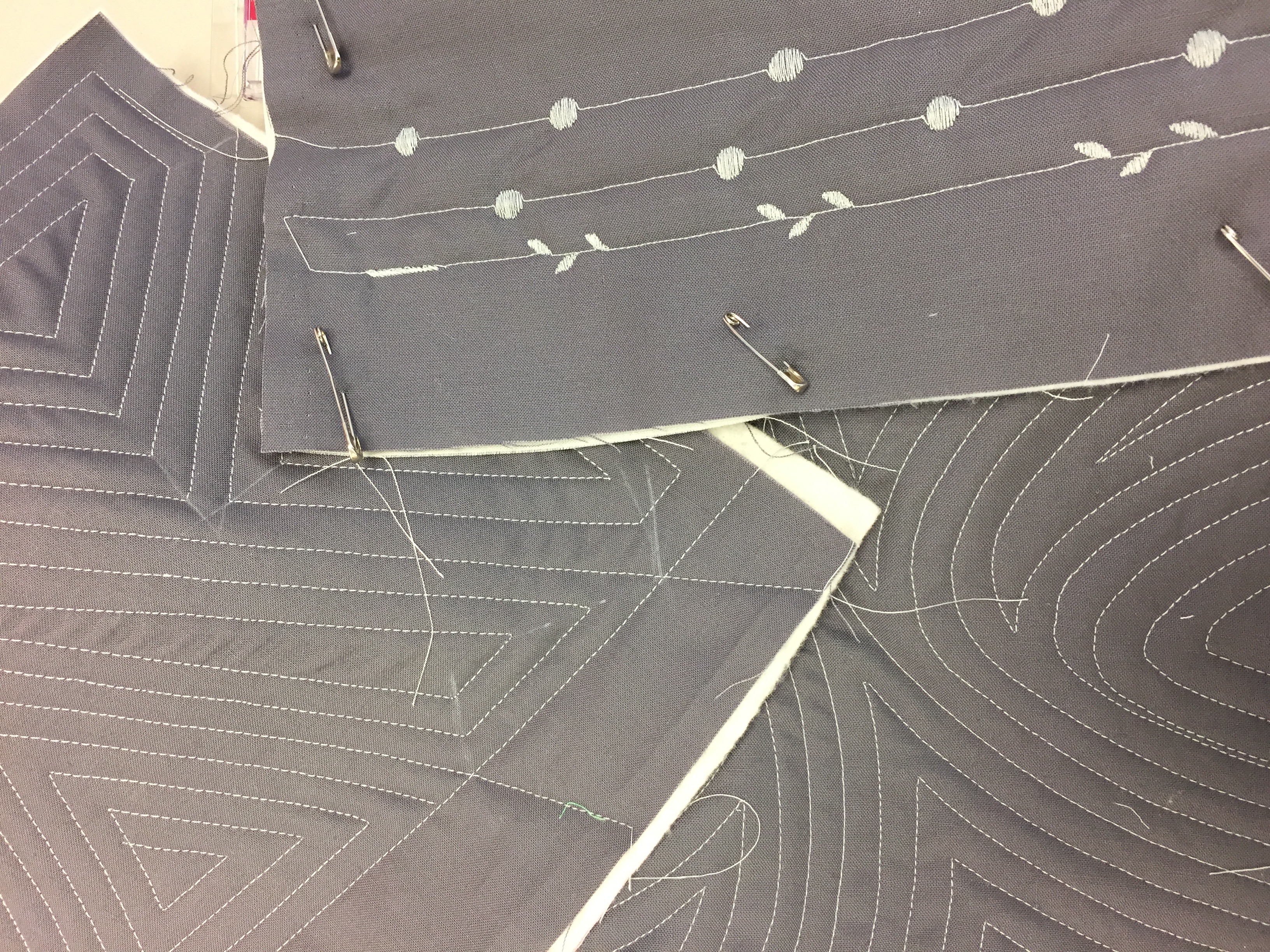 How about this terrific triangular spiral in #12 weight thread?
And then I got  to do it all again on Sunday!
Same room, different crowd…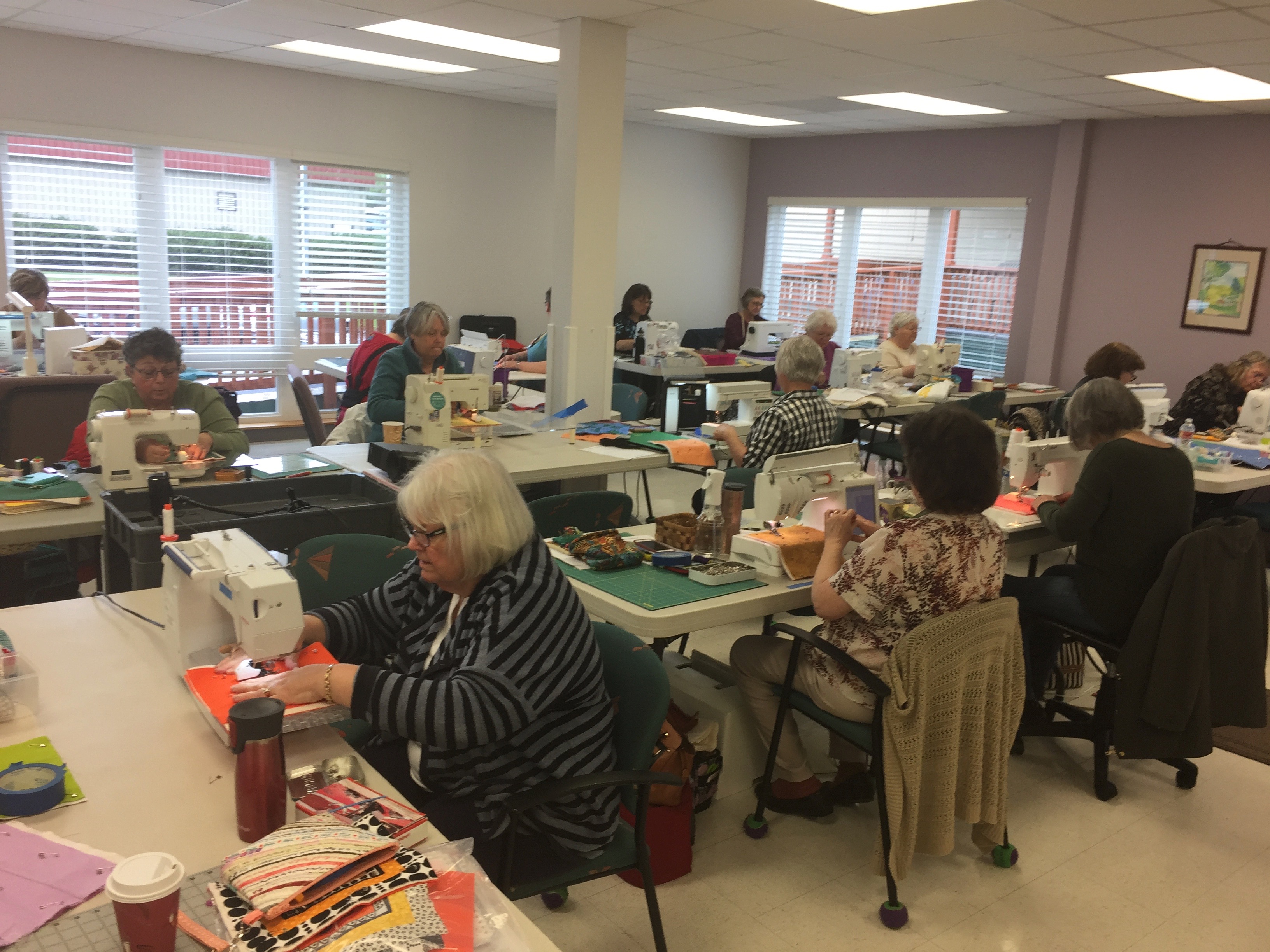 Quilting should enhance the quilt top.
Don't you love the way these straight lines look on this block?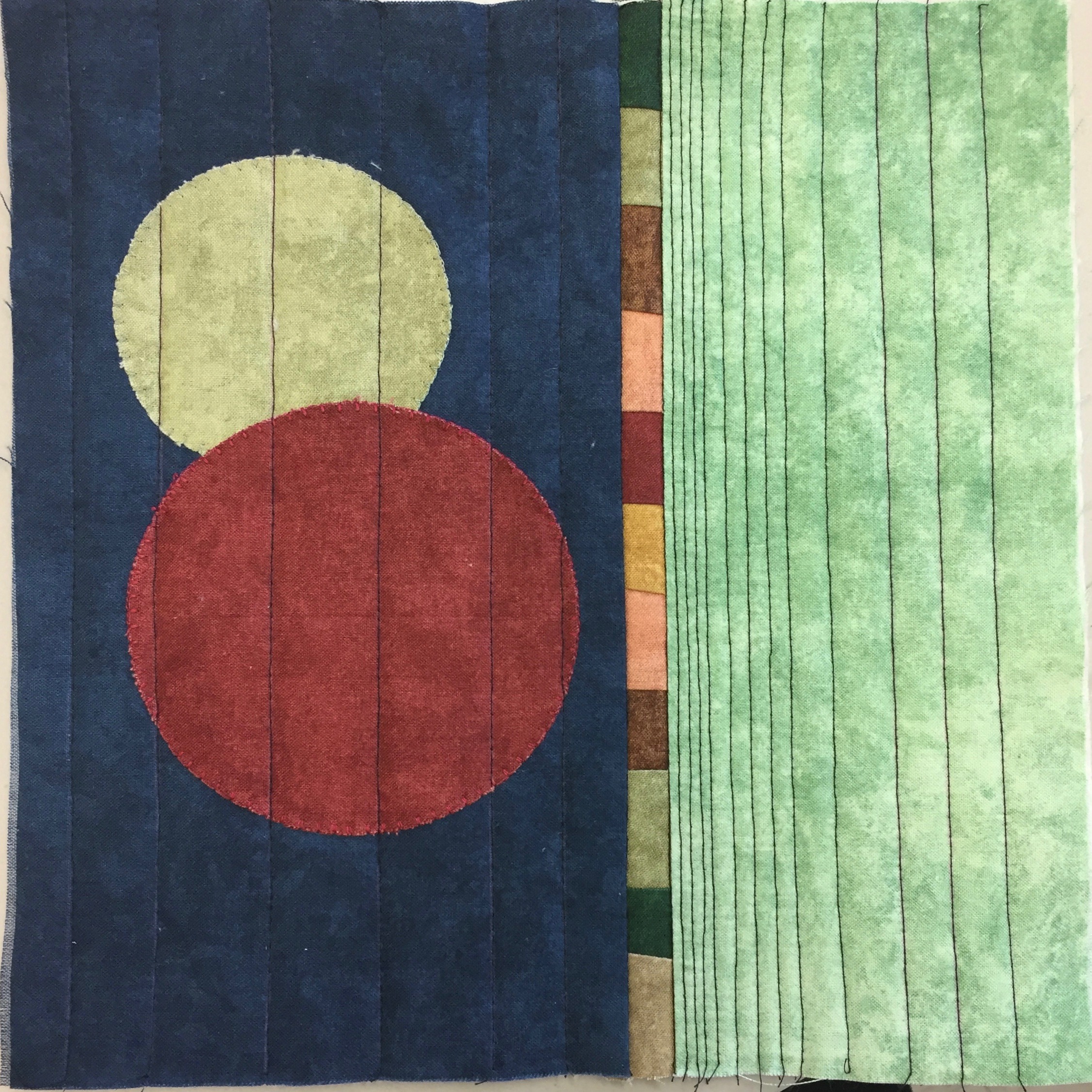 Seven hours go by fast when you are enjoying yourself and I certainly was!
Time to clear up. Oh dear, I managed to break the zip on my suitcase 🙁
No problem when there's a Tuesday Morning nearby!!
My entertainment committee helped me choose a very handsome much reduced London Fogg paisley number before we headed out to dinner. I'm sure you will be seeing a picture soon. We celebrated with a super fish dinner and dessert.
Two days down… but wait there was more. I'll catch up with Monday's fun tomorrow.