Steve kept asking me what I wanted for my birthday… (it was a significant one 🙂 ) and then what about Christmas?
Well. What I really wanted was to visit an aquarium and when I looked it up Mr Google came up with the Georgia Aquarium as being the number one aquarium in the whole of the USA…
How about a trip to Atlanta before the end of the year?
So it came about that Saturday morning found us back at Midway airport ready to board a flight!
Apparently there was a football game happening somewhere in town but we did manage to book a hotel room. Let's visit an art museum before we check in?
Our friendly Uber driver took us to the High Museum of Art where we were able to leave our bags and begin with a very nice lunch at the Twelve Eighty restaurant. We have found it is never good to look at art when you are hungry…
There was all sorts of art pieces to look at. You can check the museum website if you are interested. It just happens that my totally unrepresentative selection of photographs includes some fiber pieces.
Made by an unidentified Alabama artist, this quilt was labelled Untitled (Housetop Quilt with Multiple Borders) and dated to the 1940s.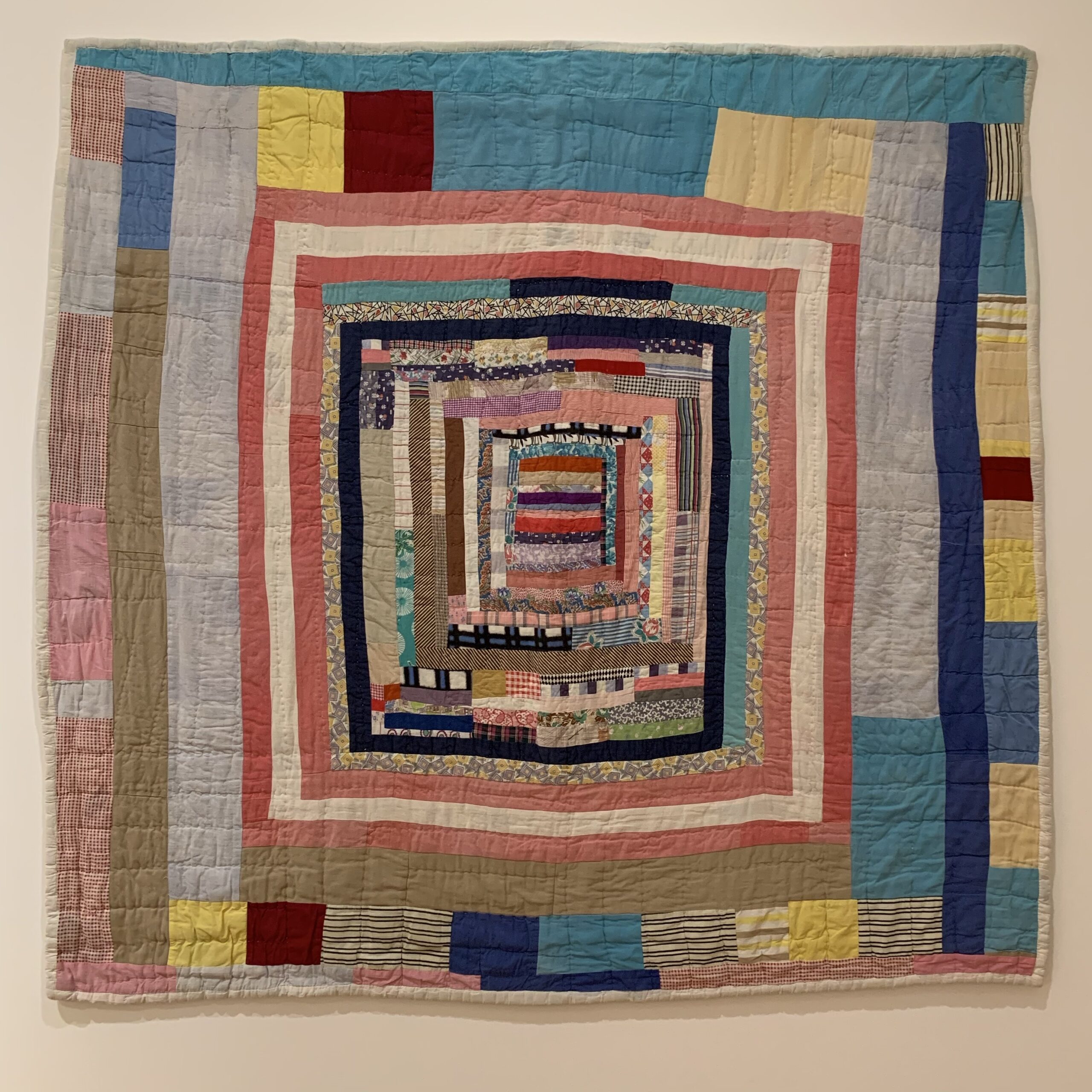 This next one was made by an unidentified Texas Artist and labelled Untitled (Strip Quilt with Bars) 1930s- 1940s.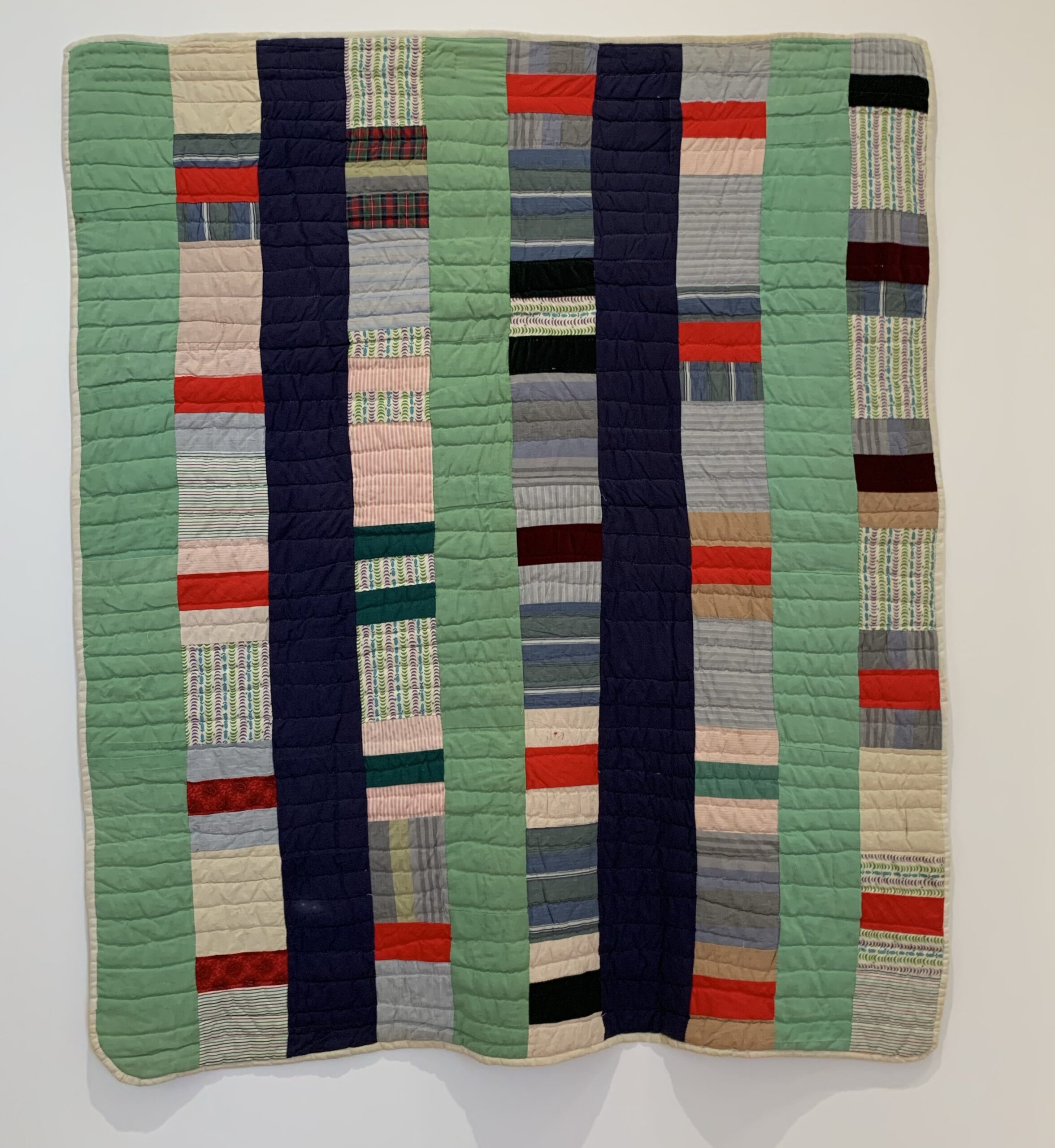 The description compared its construction to an African kente cloth.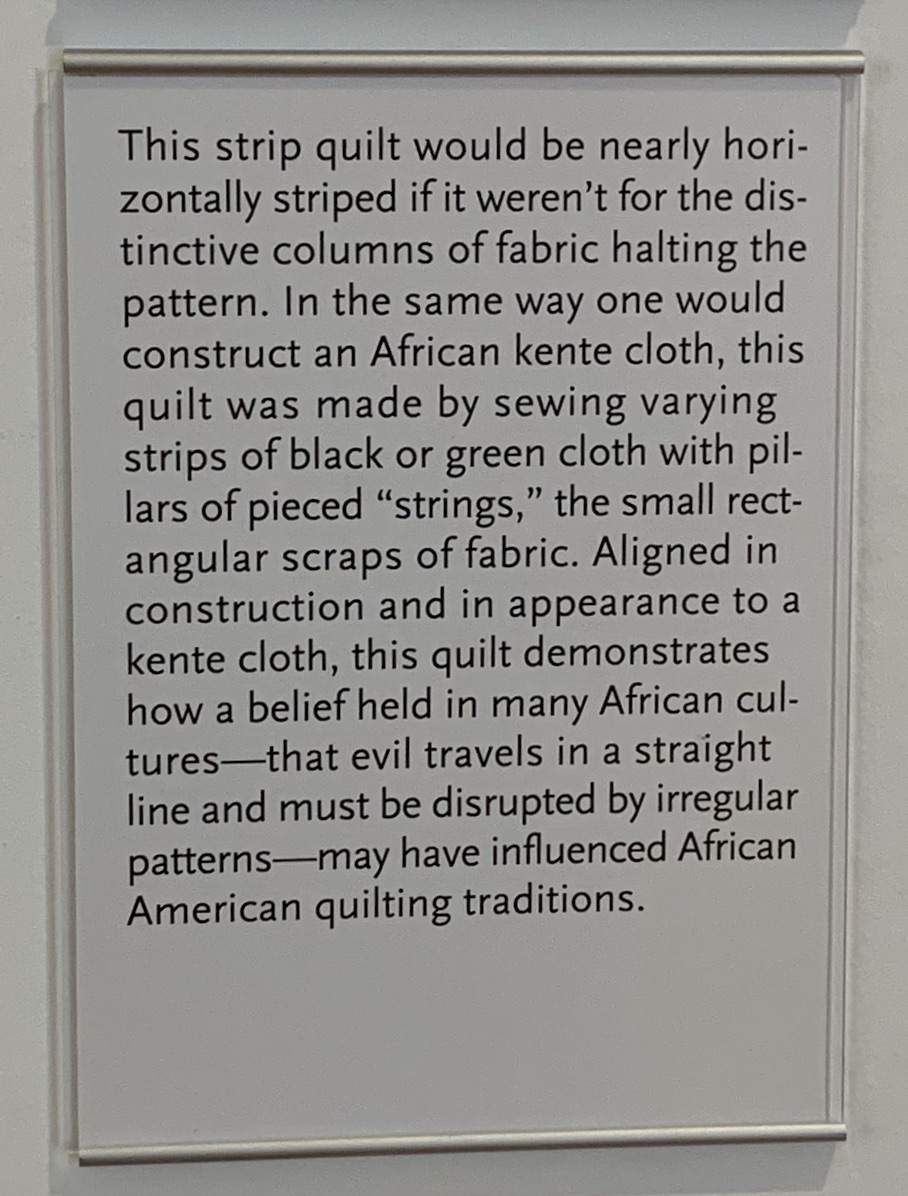 It was hanging opposite a traditional Ghanaian kente cloth so you can decide for yourself what you think.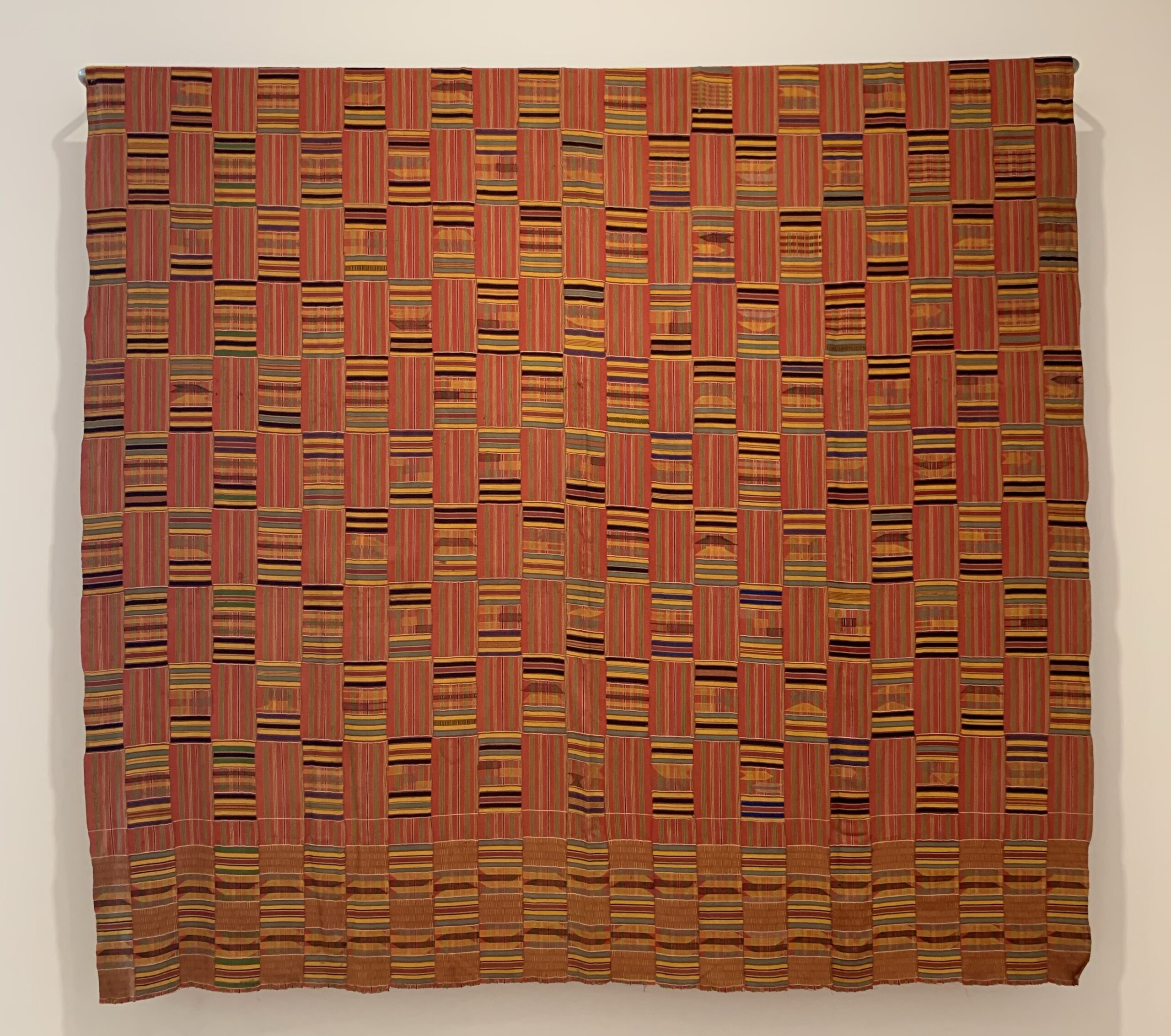 There was a large collection of African art. A lot of the textiles were displayed behind glass so it was hard to see past the reflections. This embroidered piece caught my eye.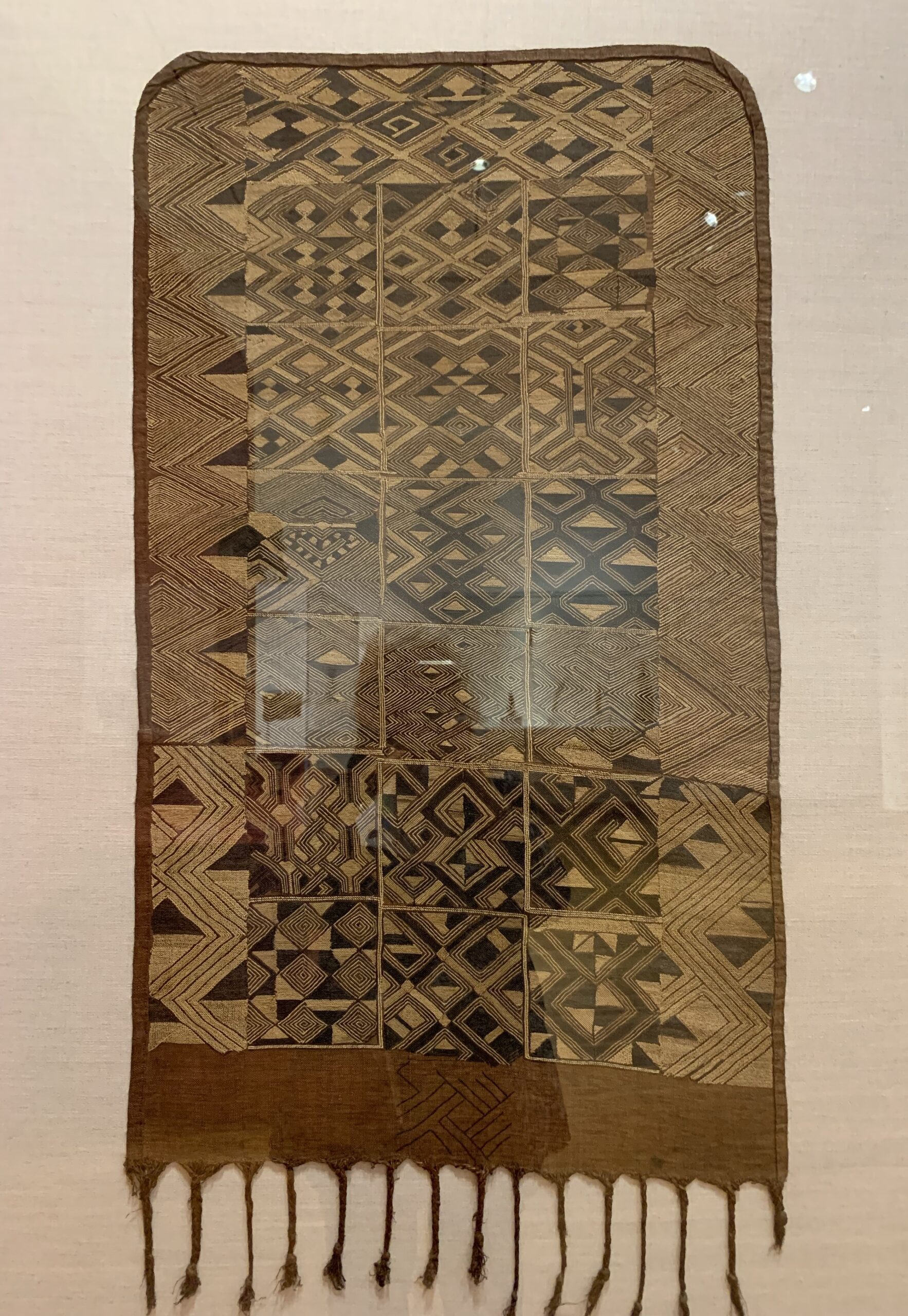 Here's the label,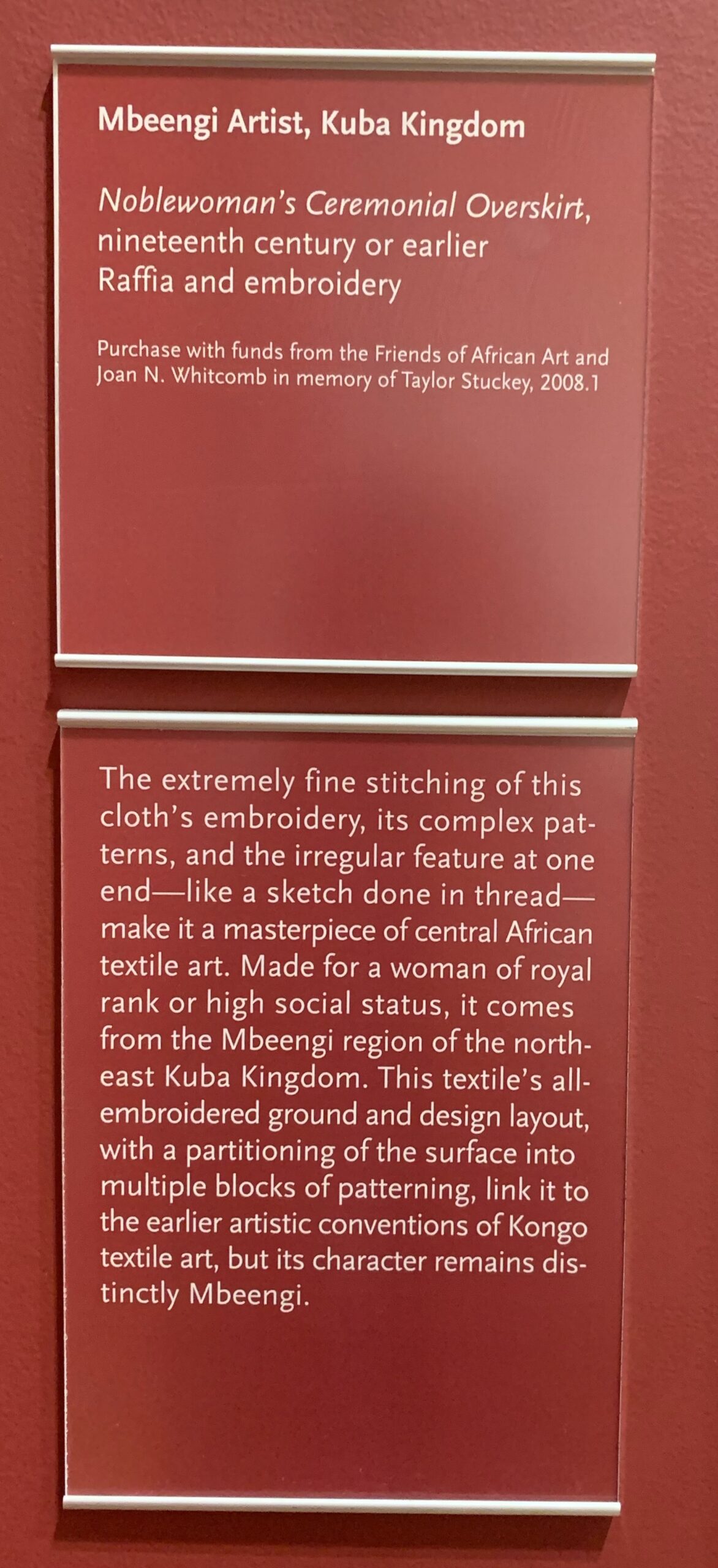 and a close-up…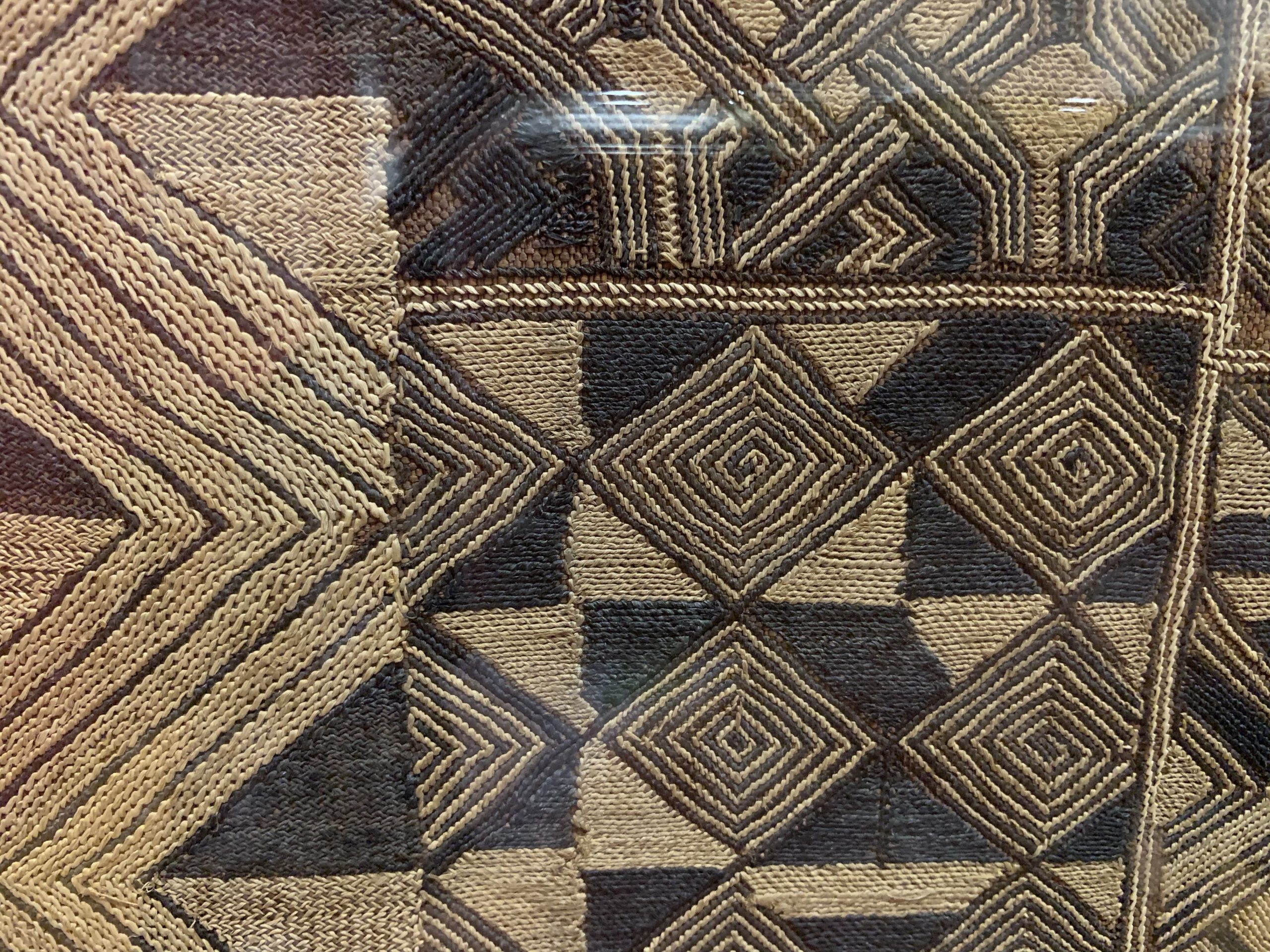 You know that one cloth took a long time to stitch…
There were lots of paintings too!
This Portrait of Anne was painted by her father, George Bellows, in 1915.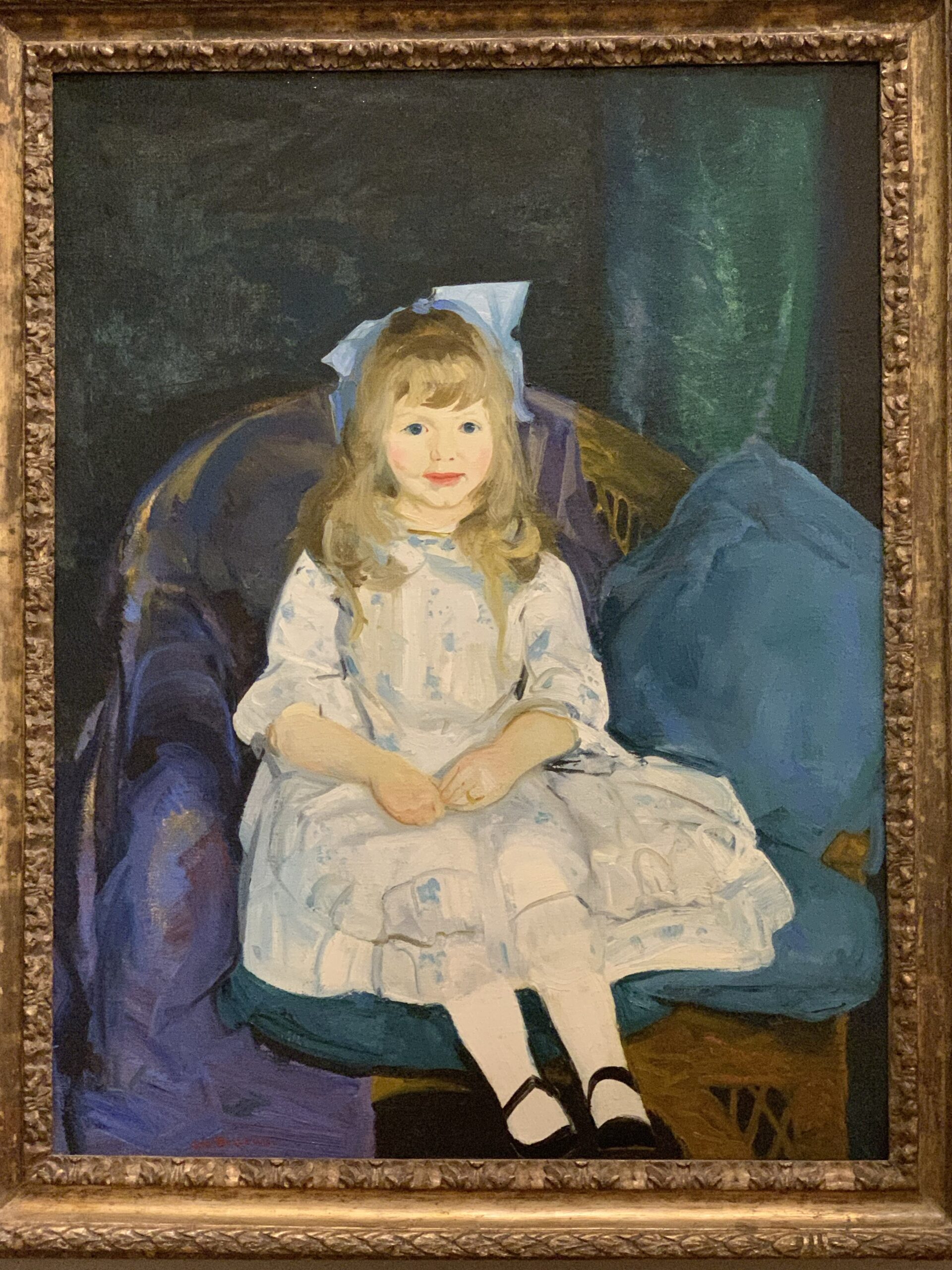 The label told us that George reportedly paid his daughters 25 cents an hour to pose for him. I looked it up… that's the equivalent of $6.22 an hour today. Anne was quite a business woman!
We had got up early (for us) to make sure we were at the airport in good time and I was tired. I was ready to head to our hotel which was very conveniently situated across the road from the aquarium.
We had bought tickets on line. After a hearty breakfast we checked out, left our bags with the valet and headed out.
Navigating the line and going through security took a little while but we did it. Happy birthday to me (again).
The lighting was more suitable for the well being of the creatures than taking pictures, as it should be, so you might be pleased to know that I didn't take many that are suitable for sharing.
Jellyfish…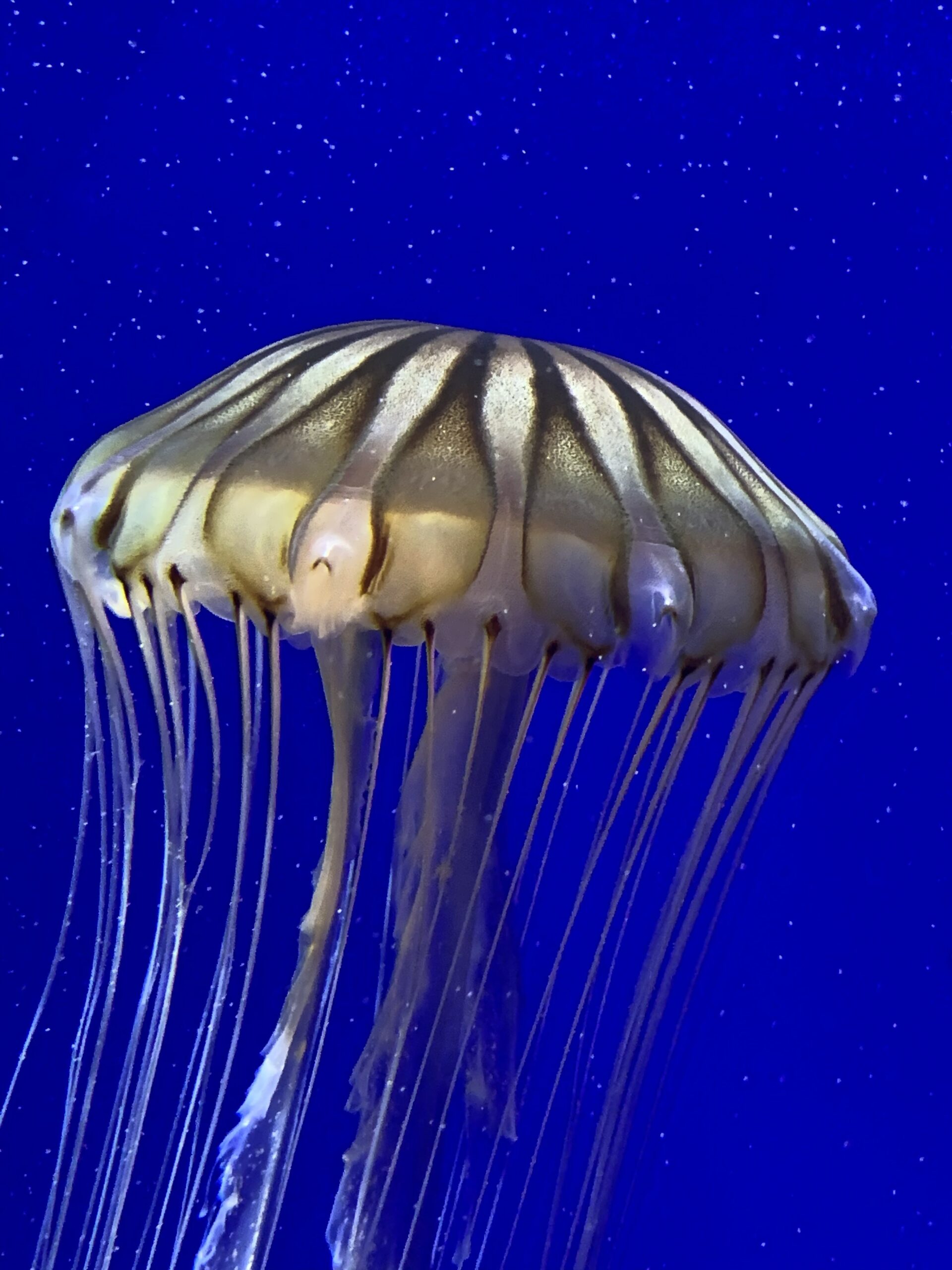 Lion fish,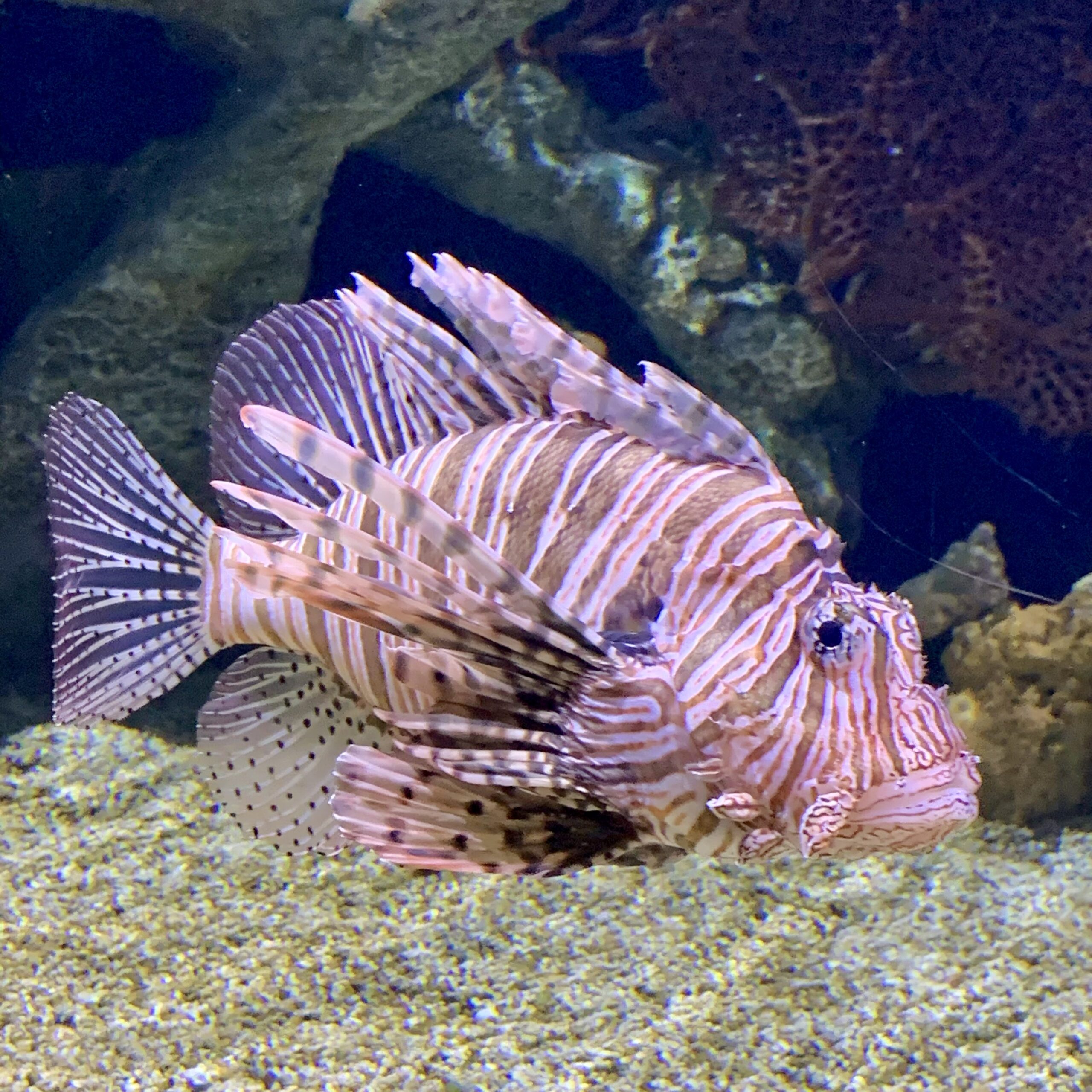 The aquarium is known for its Whale Sharks, the largest fish in the sea. You can see them from the tunnel that takes you under the tank…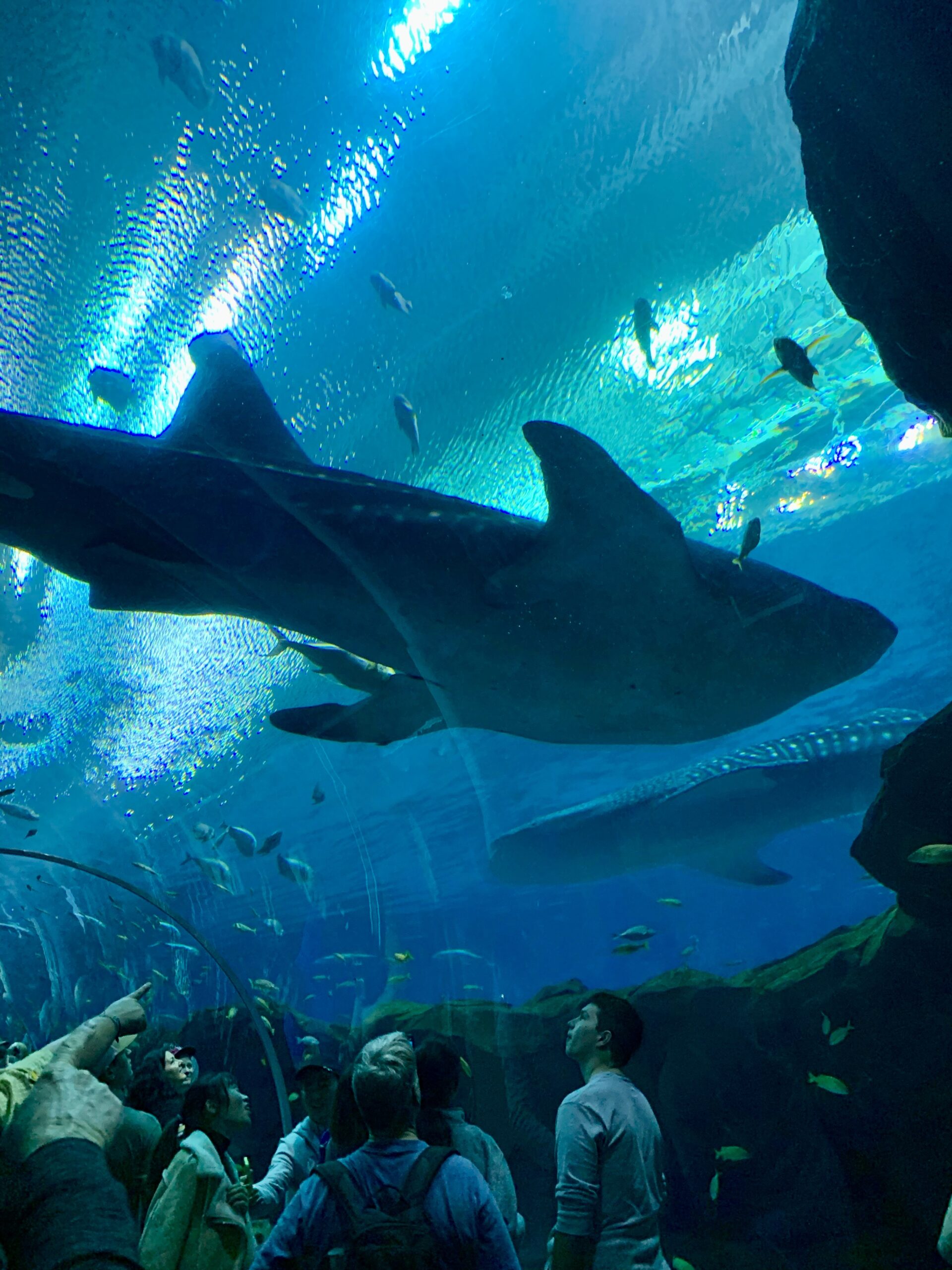 The people give you some sort of an idea of the scale of things?
Amazonian Cichlids,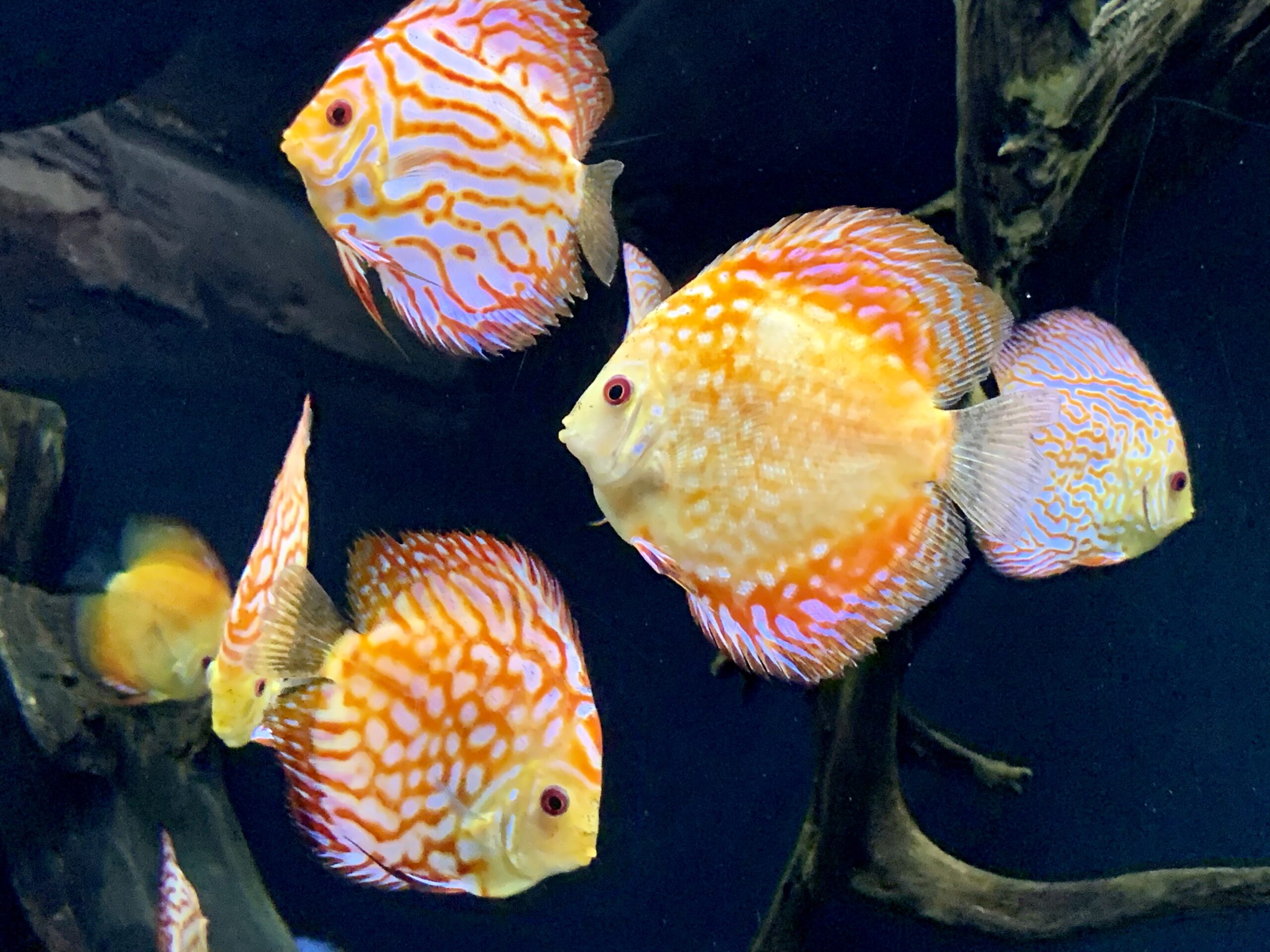 Orange cup coral, an invasive species 🙁 , but still photogenic.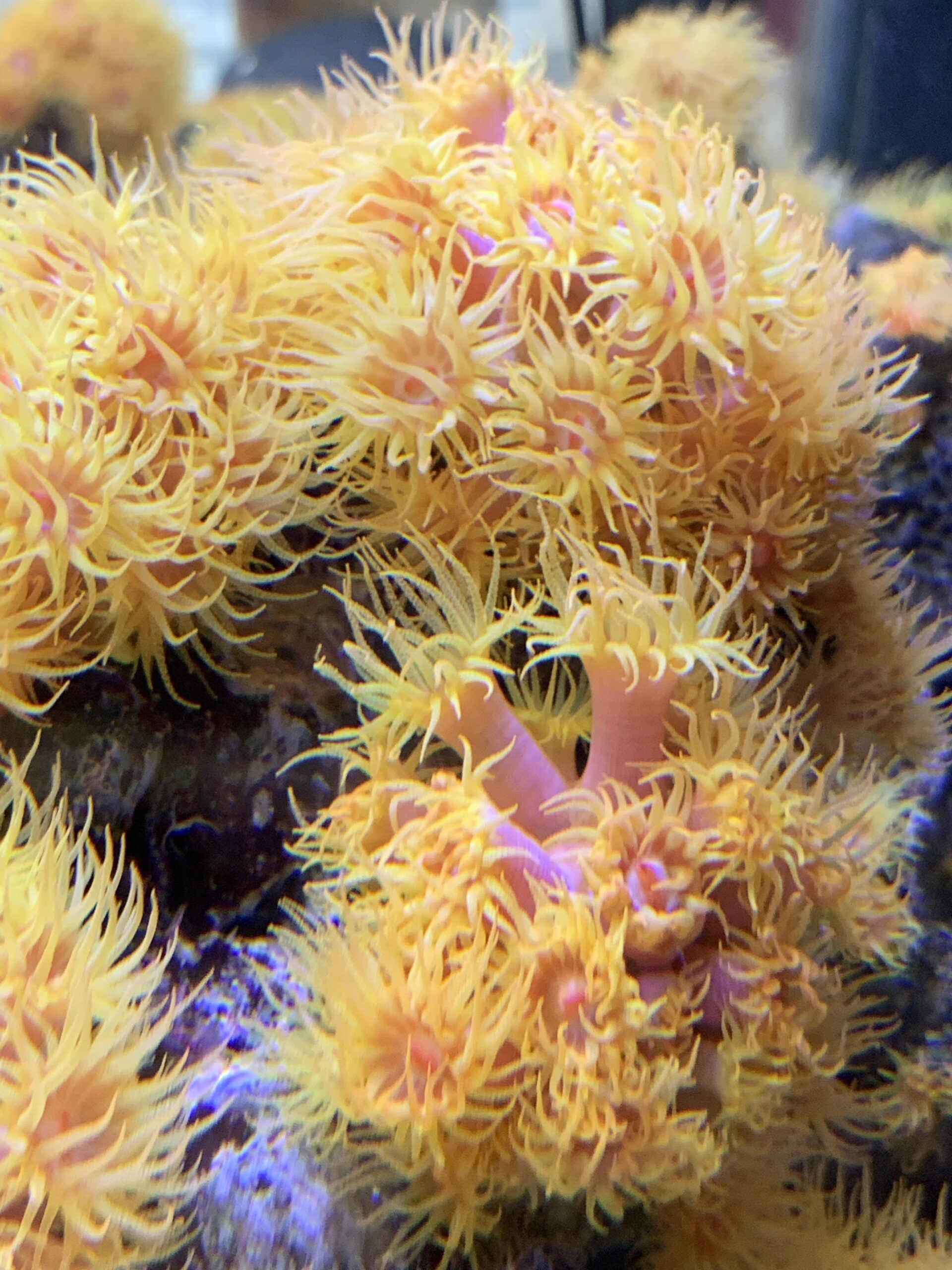 And who knew that starfish come in so many colors? Purple starfish…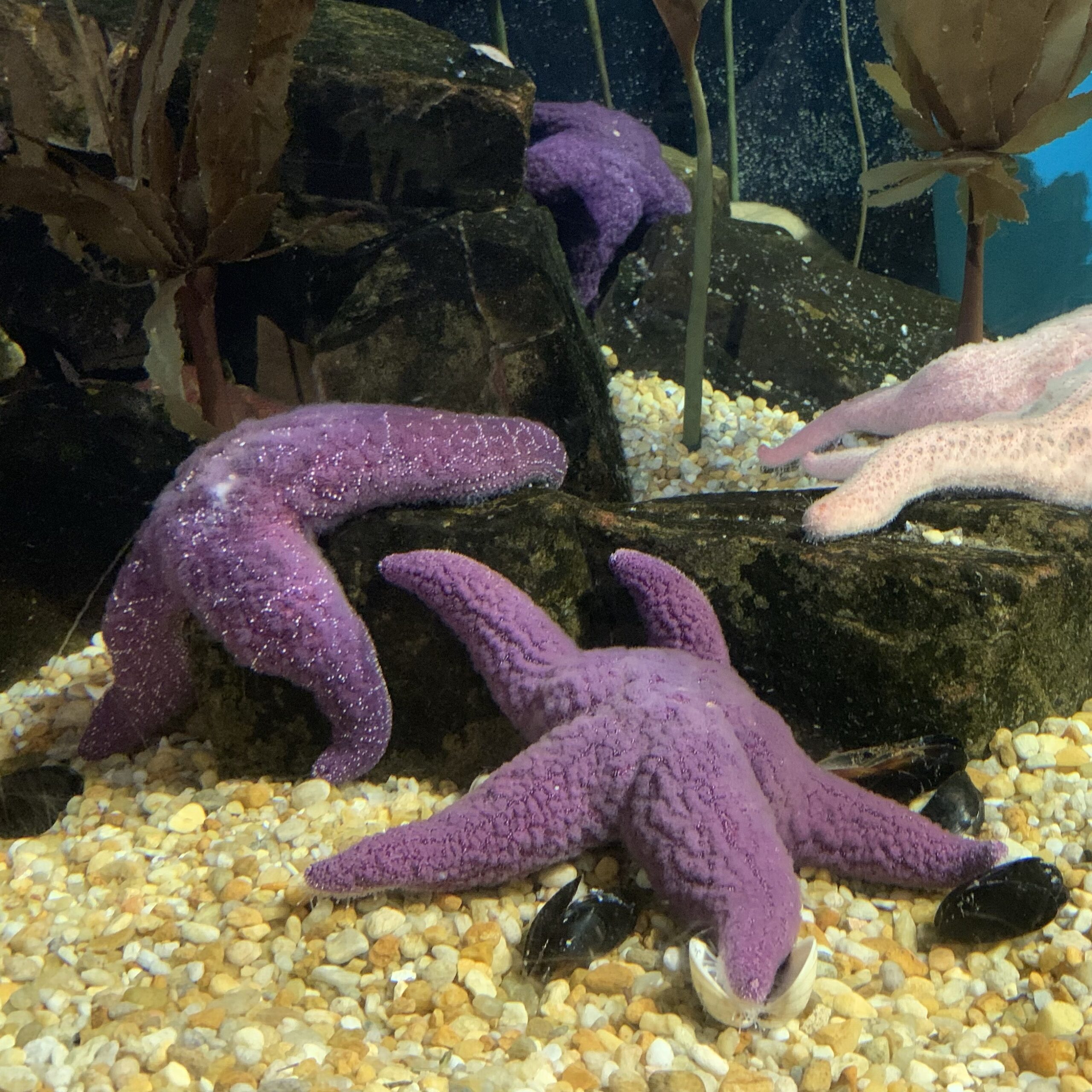 The aquarium has a complete picture library of all the animals here.
By 12.30 the aquarium was very full and very noisy. I had decided that we didn't need to see performing dolphins, or performing anything for that matter, and chicken tenders and fries were not what we were wanting to eat. We took a stroll across the Olympic Park and found lunch with a beer or two. We had noticed the CNN center on the way across but tours were sold out until too late for us to make our flight. (Next time?)
We had seen what we set out to see so we collected our bags and made our way back to the airport. I had my knitting and a book to read, Steve always has work to do… There was a weather delay and a few bumps on the flight but nothing too bad. Parking the car in the same area of the remote parking garage every time makes finding it easy. (It's the little things folks!)
What fun! I am well and truly 60 now…
Back to work. I have a busy year ahead. My next trip is the Cocoon to Punta Cana with Craftours. It snowed this morning. Six days in the Dominican Republic are sounding good to me. I'd better get on with packing my class supplies?