One of the fun things about staying at an all-inclusive resort is being able to choose where you want to go to dinner each evening… Japanese, Mexican, Italian, steak house or international buffet? The food was all really tasty with lots of fresh fish, fruit and vegetables available. We were warned not to drink the tap water but everything else was prepared to high standards and I didn't hear any sickness stories!
We all ate together the first evening and the last one. We still had lots of choices and everyone was well looked after. All the students got a participation certificate and a farewell present and then it was time for group photos.
Here's Pam with everyone showing the projects from her class.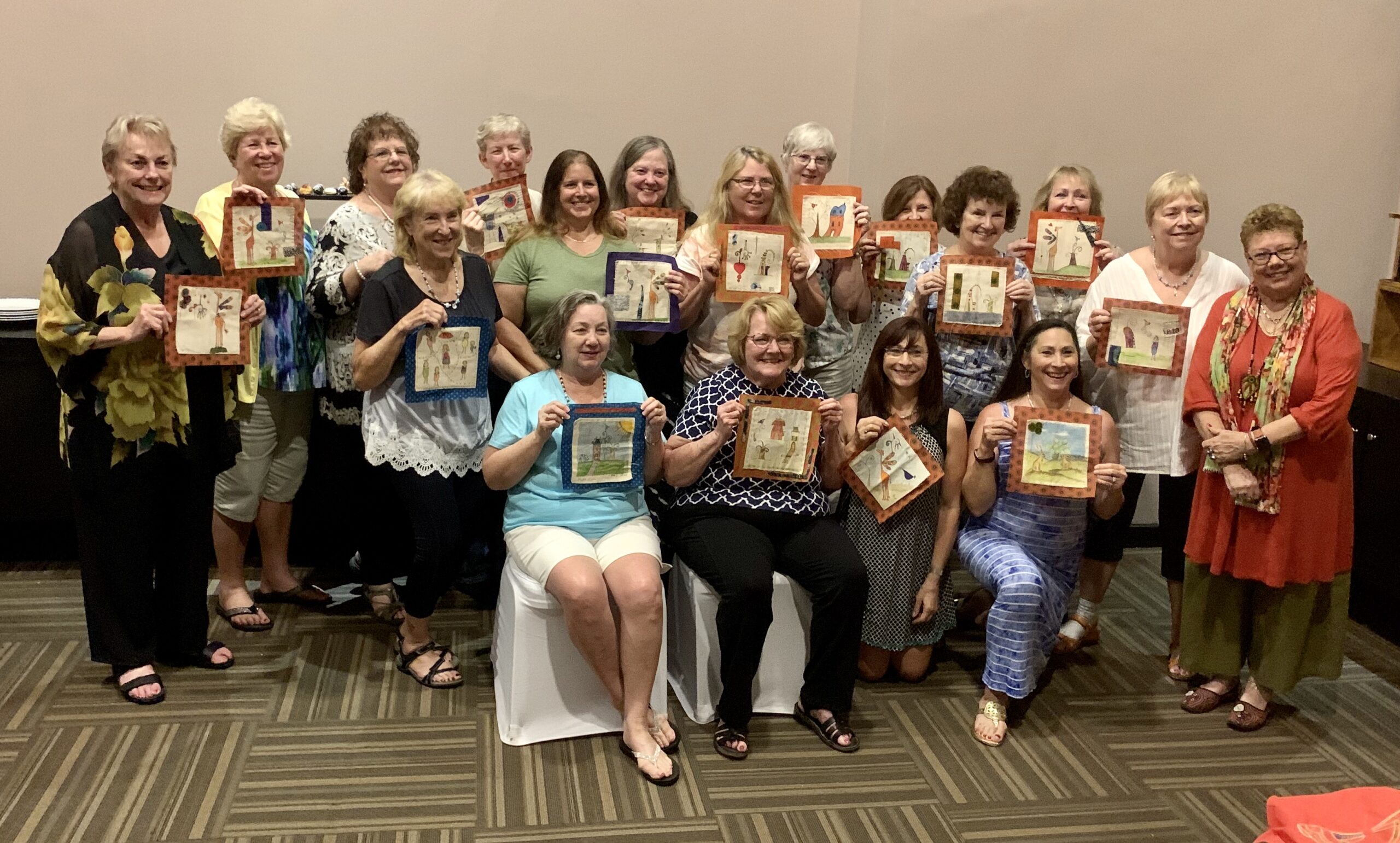 I was up next. Everyone had brought their embroideries to show. Some people had obviously been stitching since class.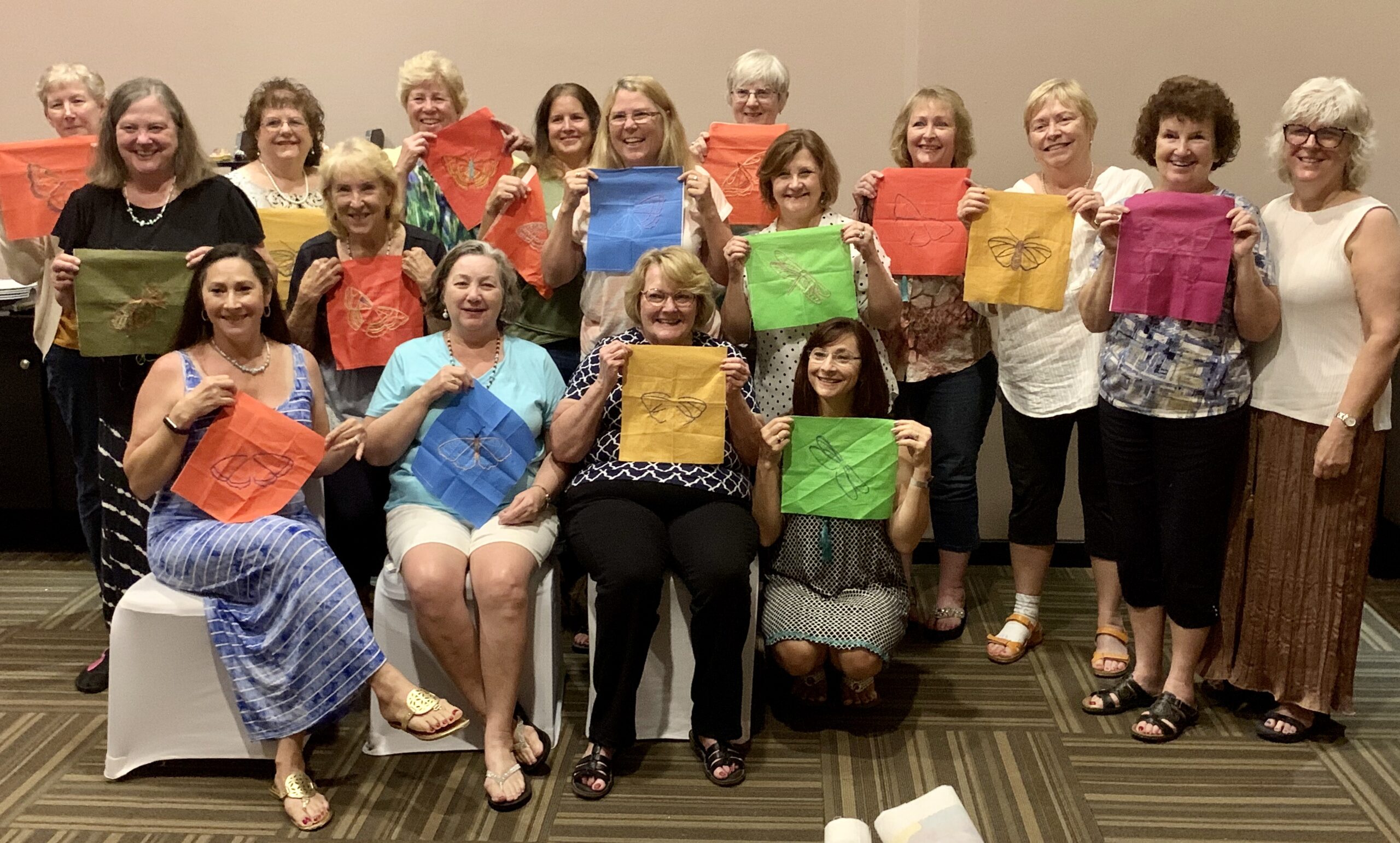 And here's Mark's project, painting with Tsukeniko inks.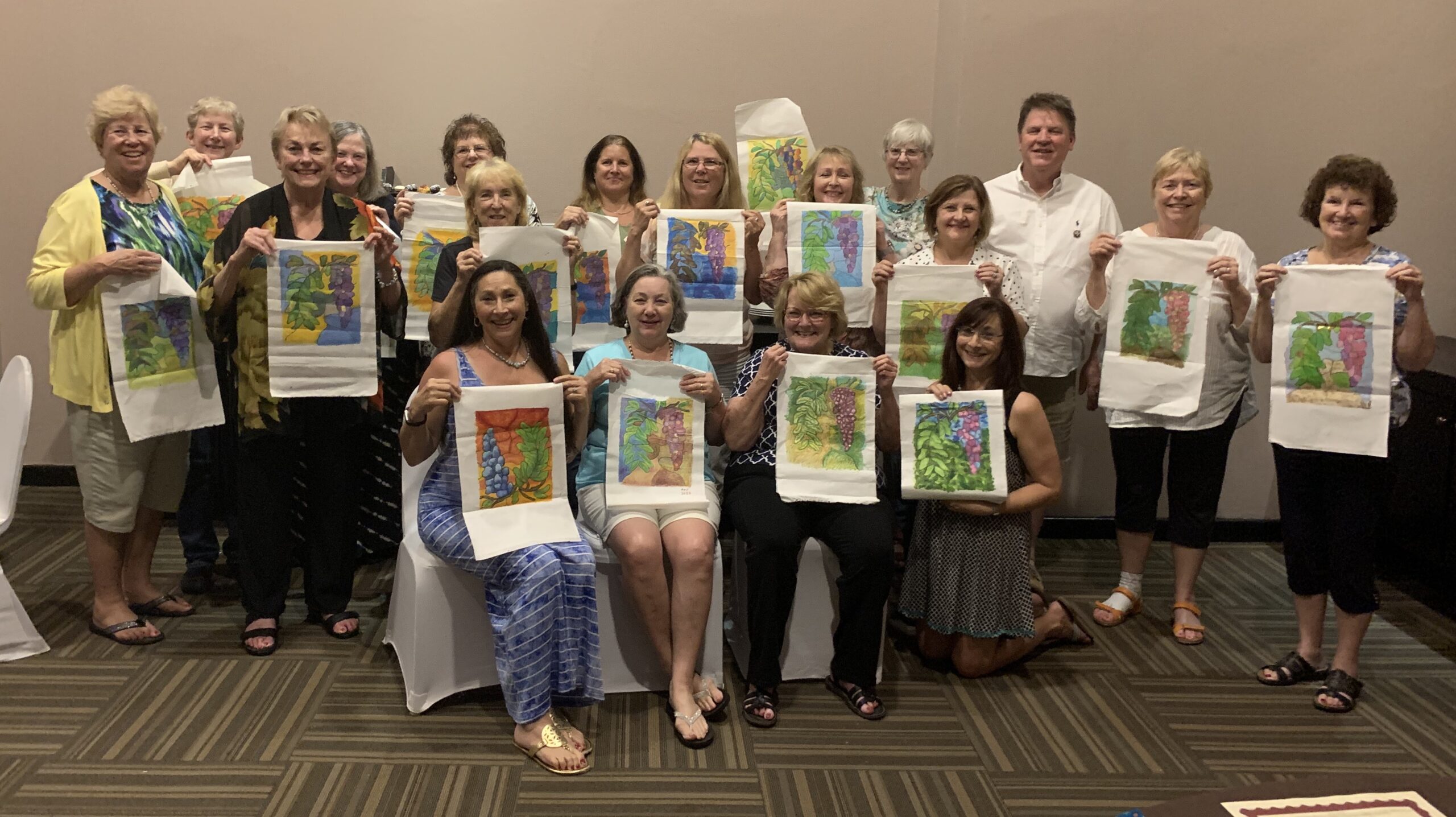 Lots of happy faces 🙂 🙂
Let's have a picture of the teachers. We were happy too!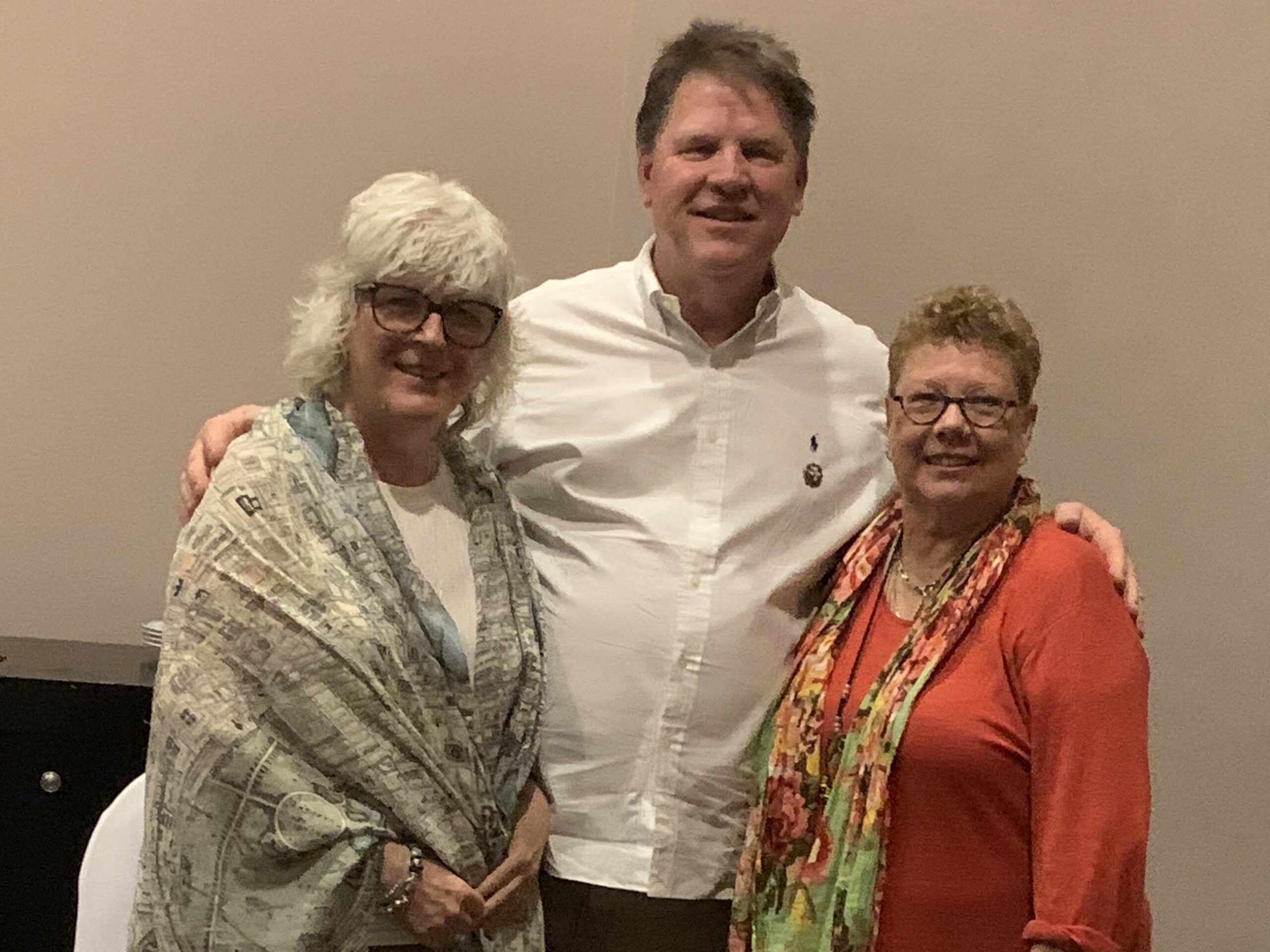 And how about a selfie with Holly, our tour escort who kept everything running so smoothly?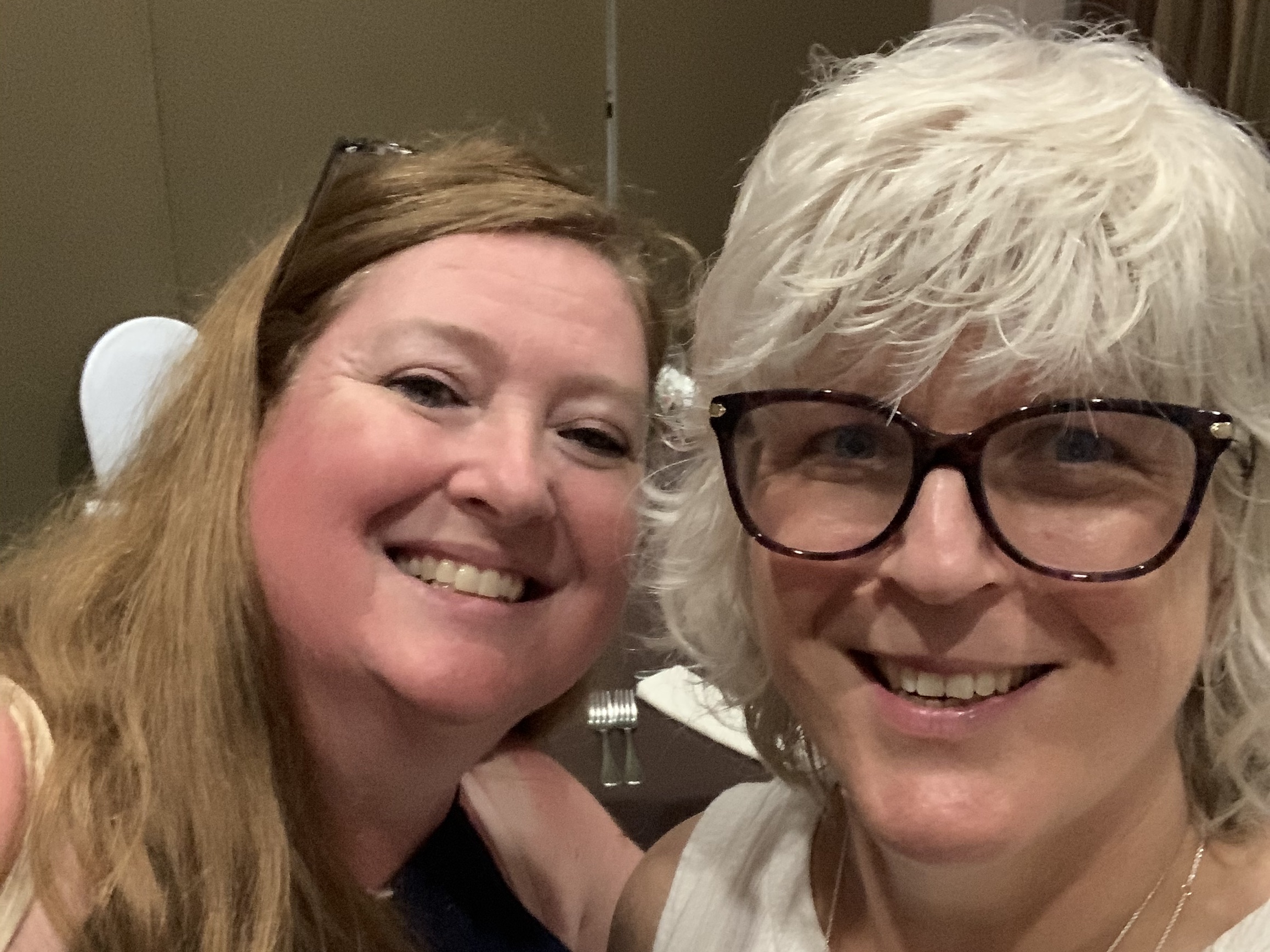 It really was a wonderful time. I've been home a few days now and I'm still smiling. Thanks to all the folks at Craftours who know how to run a great trip.
But all good things must come to an end and I do have a home to go to! I had time for one last sit on my balcony on Thursday morning before my driver arrived to get me back to the airport. I had the joy of being randomly selected for extra screening… but all was well, and we took off on time over the beautifully blue Caribbean,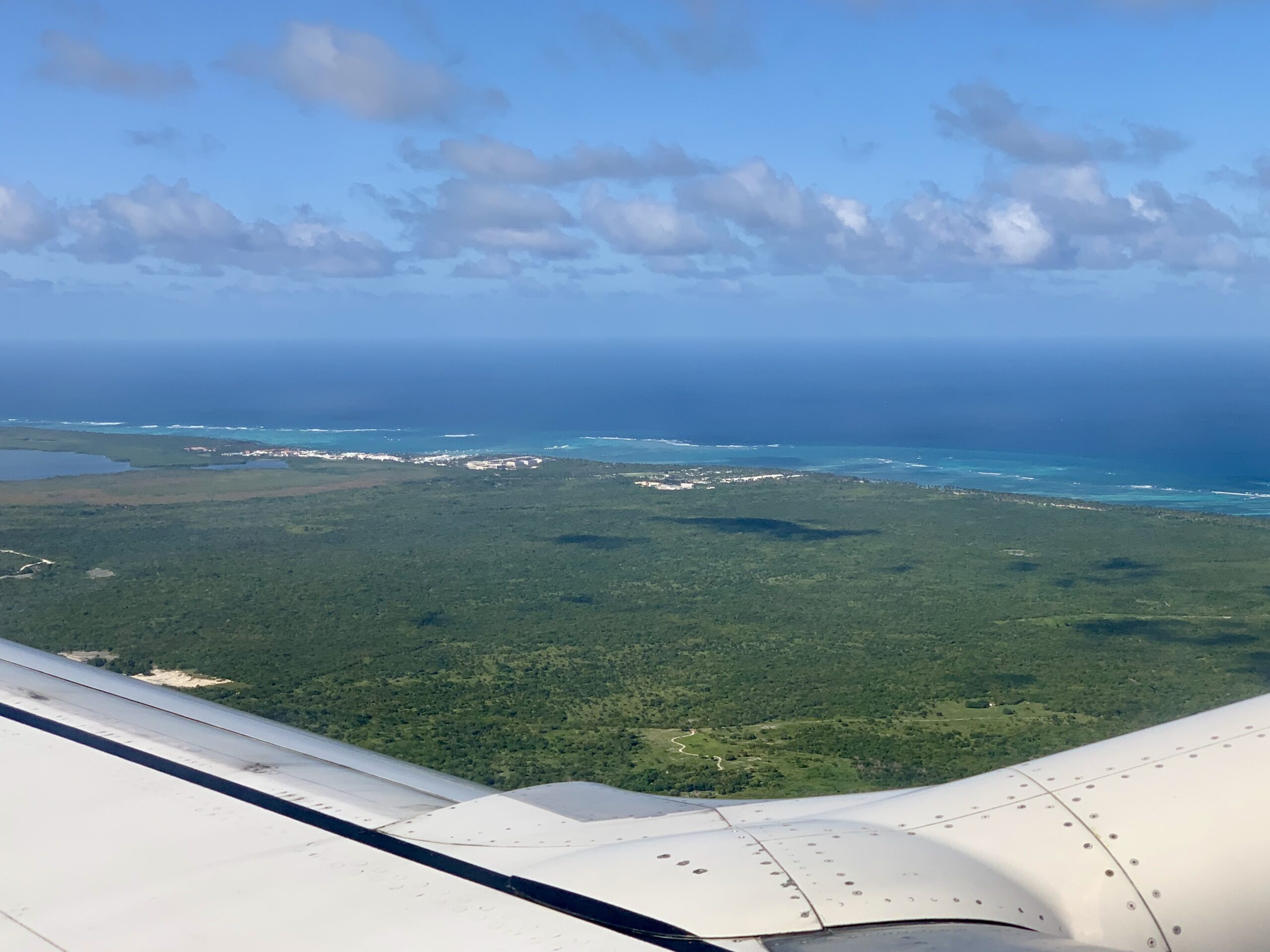 North over the Bahamas,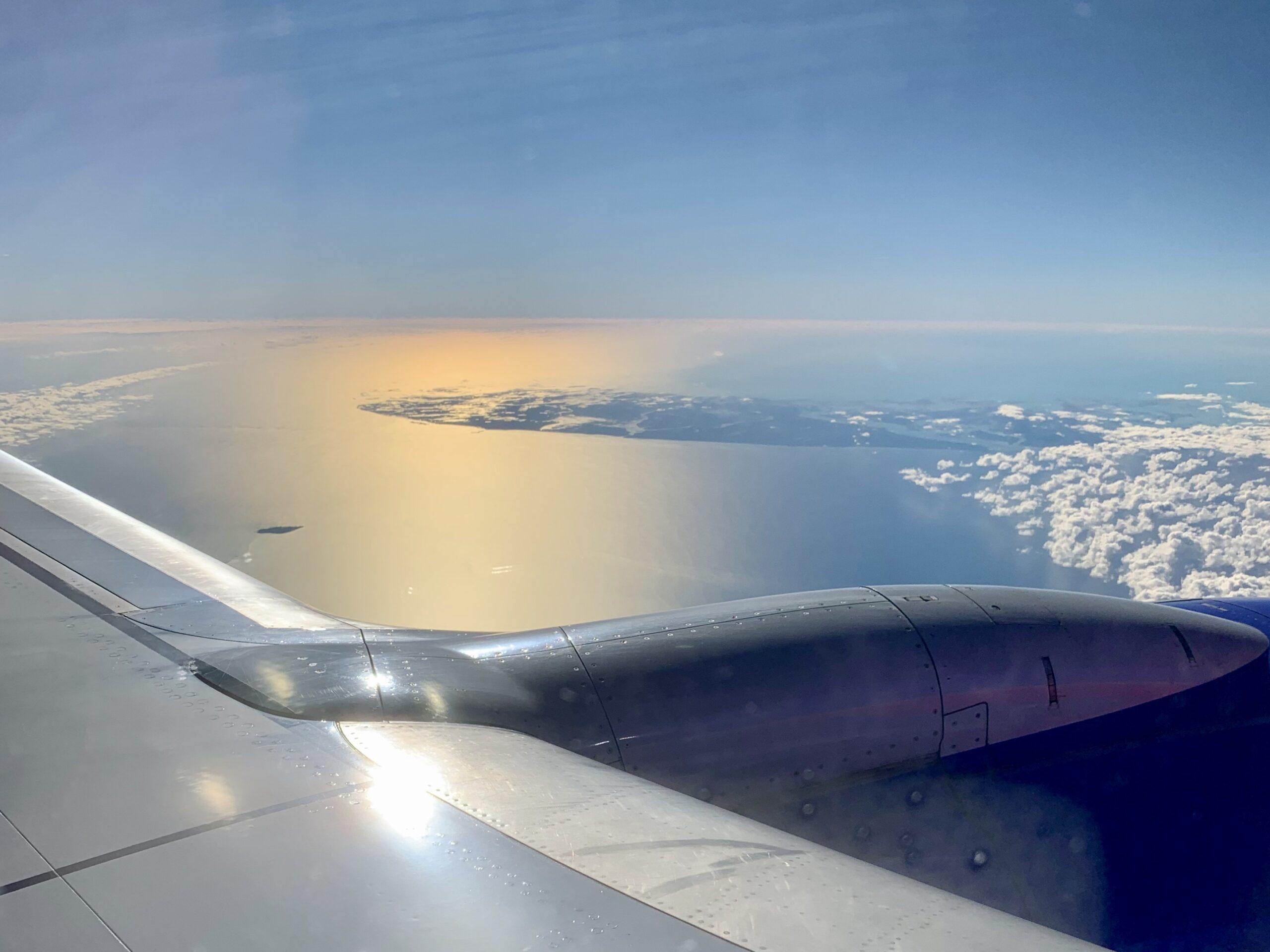 and into Fort Lauderdale,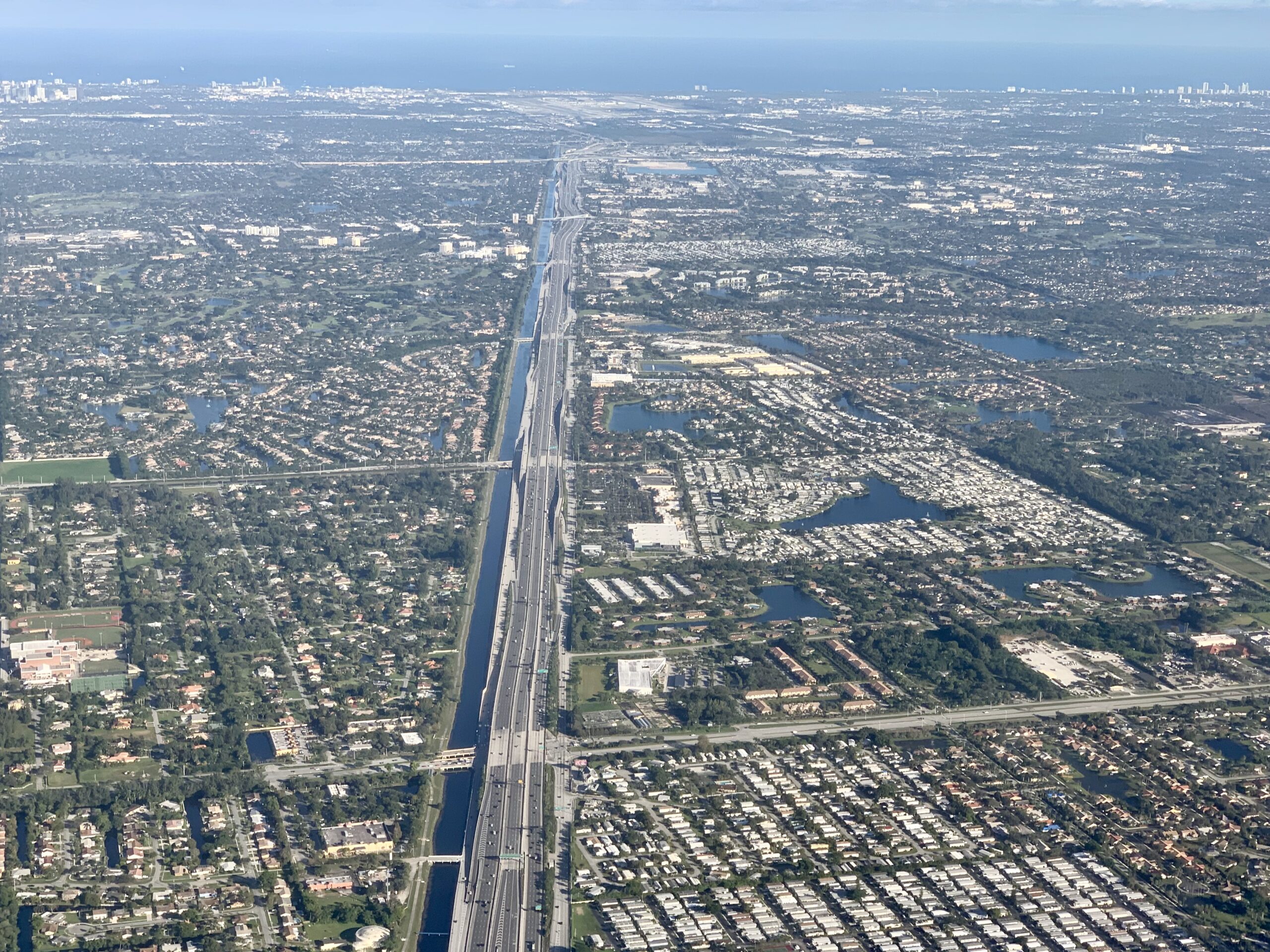 Back on to American soil and the fun of immigration and customs!
A couple of hours lay over and just one more flight, leaving the well lit Florida coastline behind,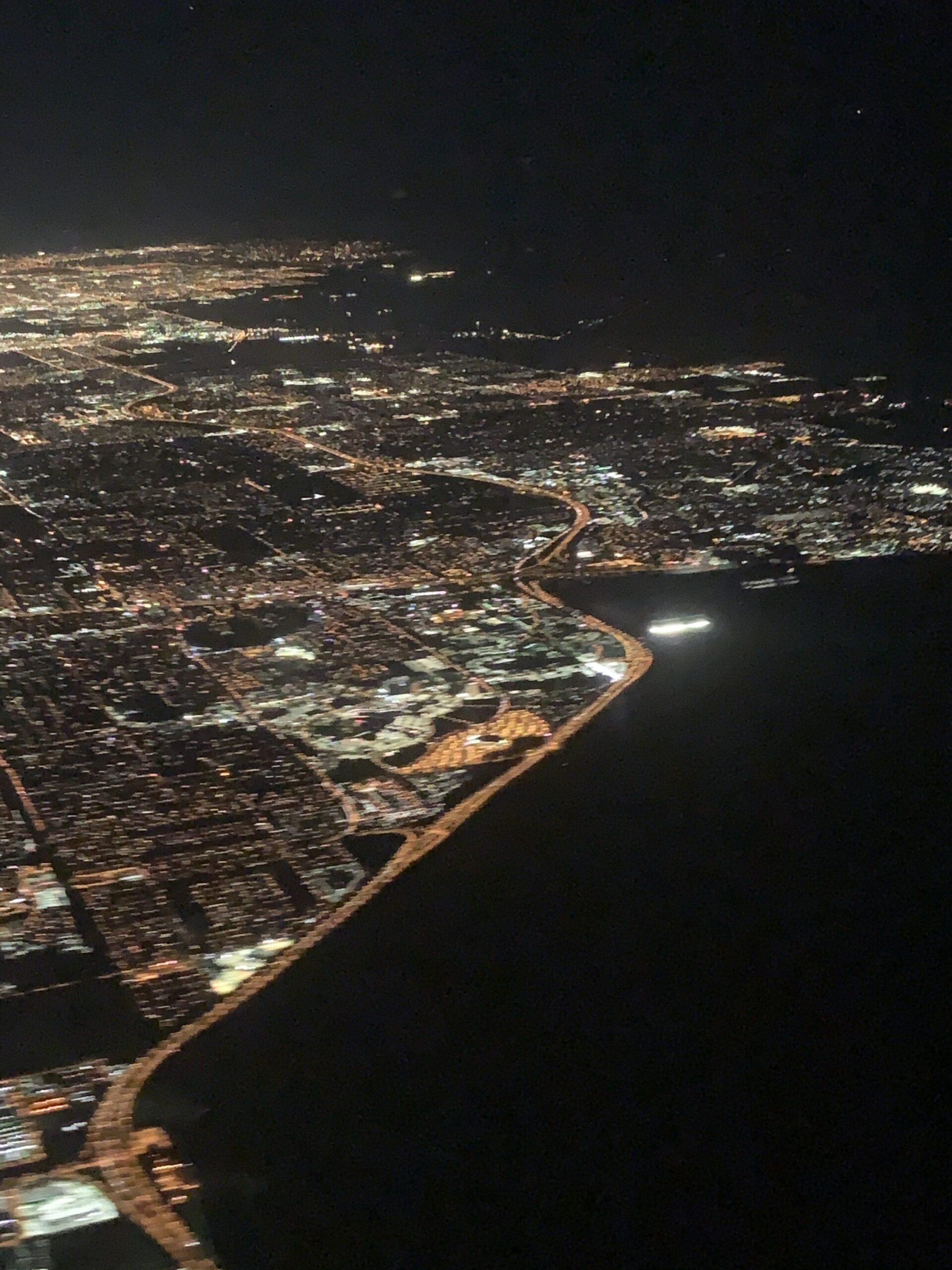 And home to Midway, where Steve was waiting for me. A warm car made the transition from 80s to 20s (Fahrenheit) a little bit easier.
I have unpacked, done the laundry, stitched a little and now I'm getting ready for my next trip. I'm headed to SoCal on Wednesday for Road to California. I'll be with Richard in the Global Artisans booth in the Pavillion. We're a late addition to the line up, but we really will be there with lots of thread, all sorts of embroidery designs, baskets and so much more. If you are in the neighborhood I hope you will stop by and say hello!