I have never had anyone go home from my It's a Wrap class at Pieceful Heart Fabrics without a finished or nearly finished pot…
and I'm glad to be able to report that is still true! We had a fun time on Friday constructing our pots from clothes line wrapped in fabric strips.
"Turning the corner" happened as if by magic.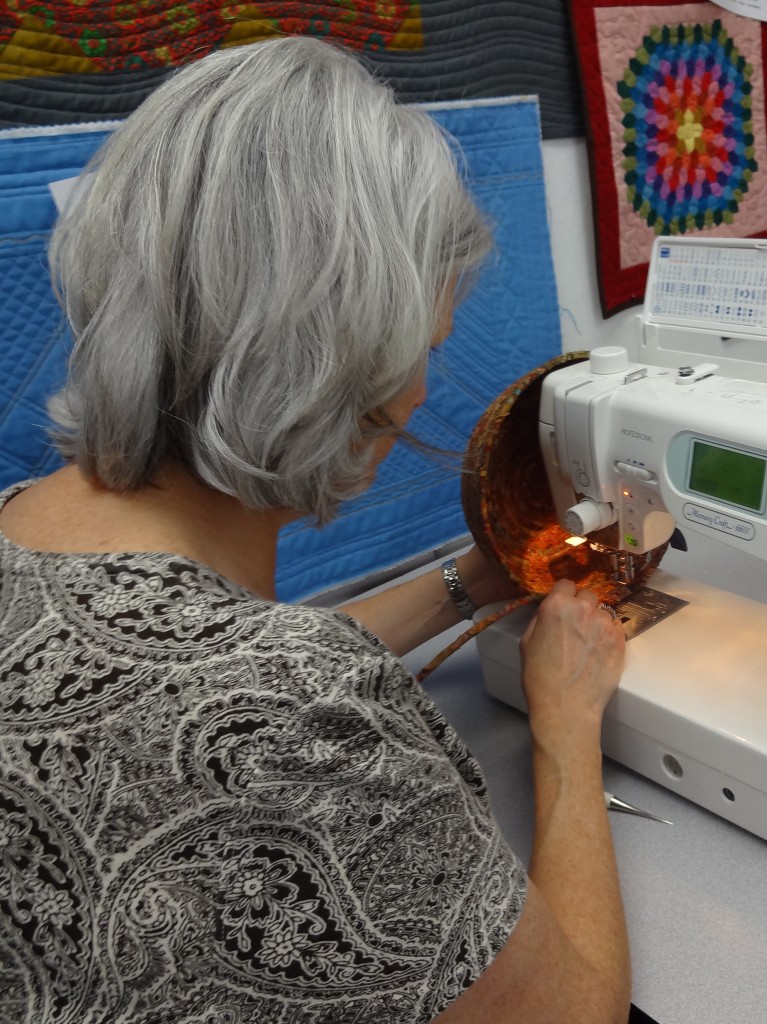 Batiks always work well, as shown here…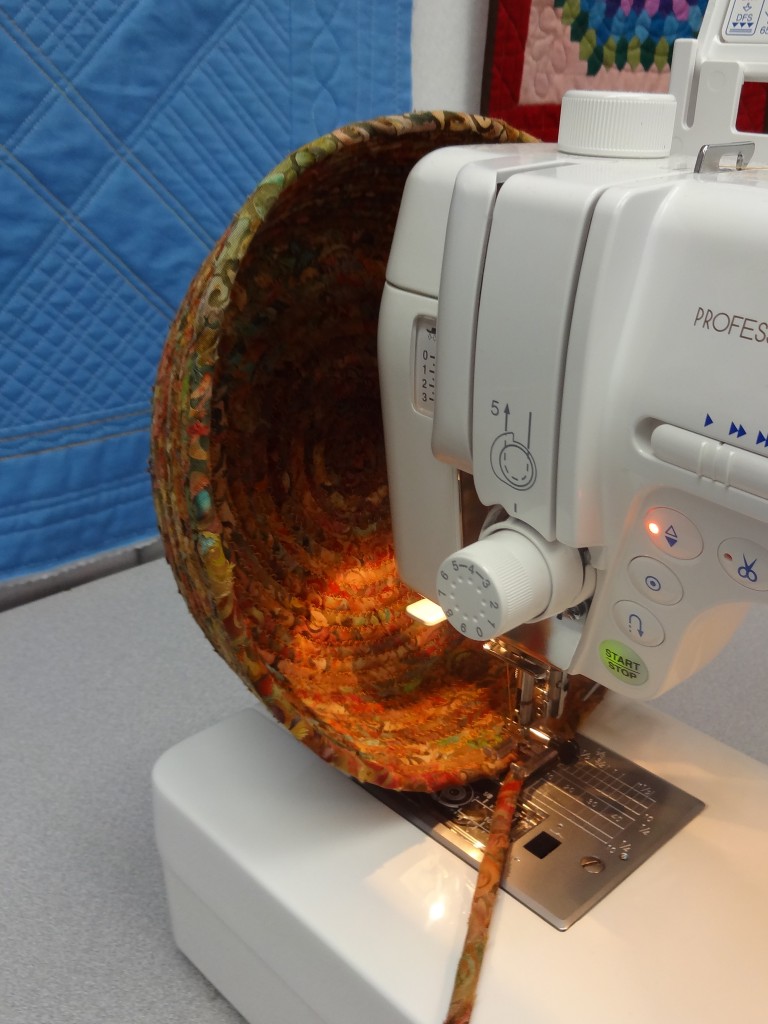 and here…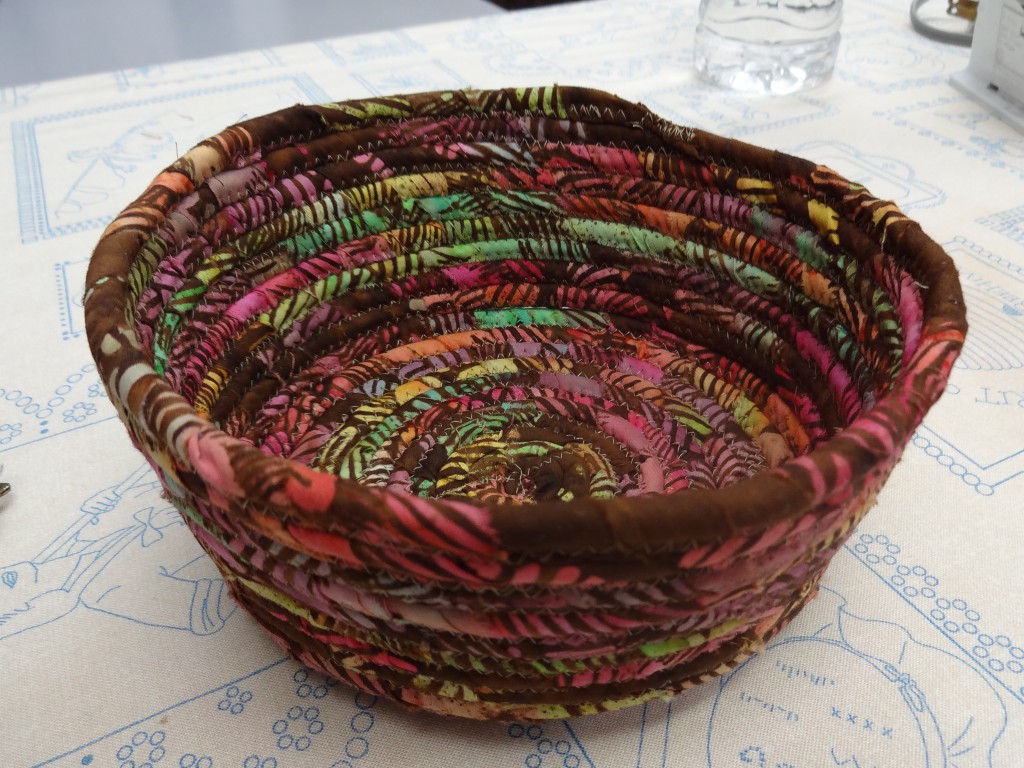 But Christmas fabrics worked equally well.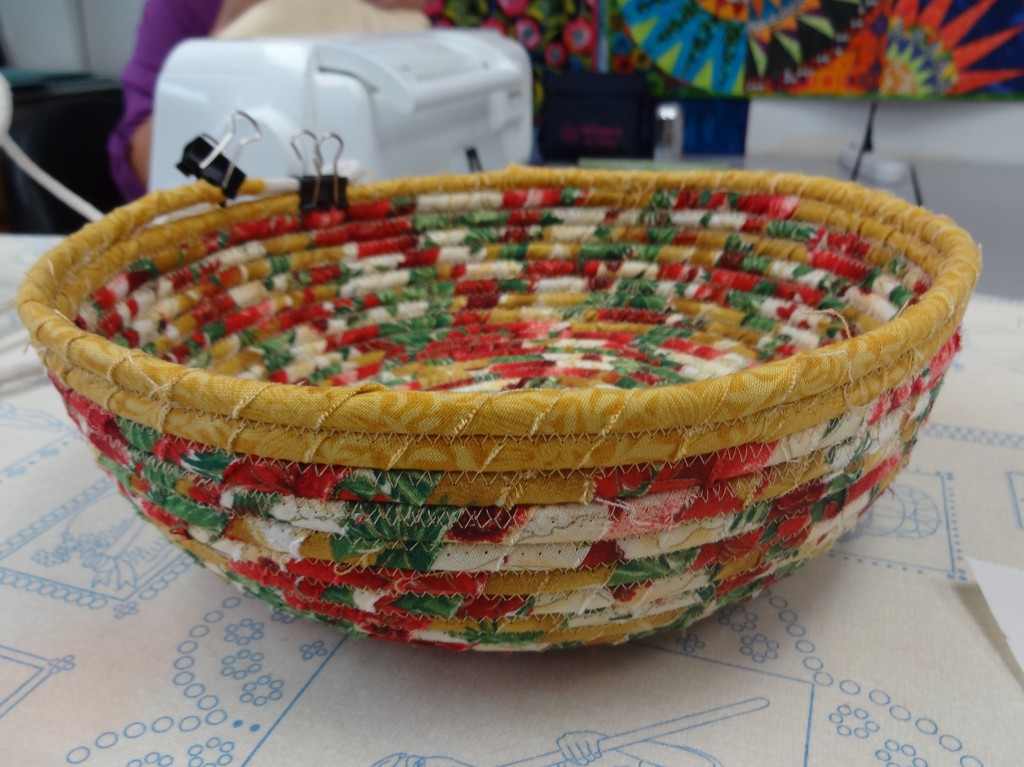 I think there will be several people in the Chicago area receiving fabric bowls for the holidays!!
The Riverwalk Quilters Guild Mini Quilt Auction is coming up very soon. I finished two projects on Sunday, ready to donate.
This is a Groovy Mama floor rug/table runner that just needed binding. They wash very well and are quite practical!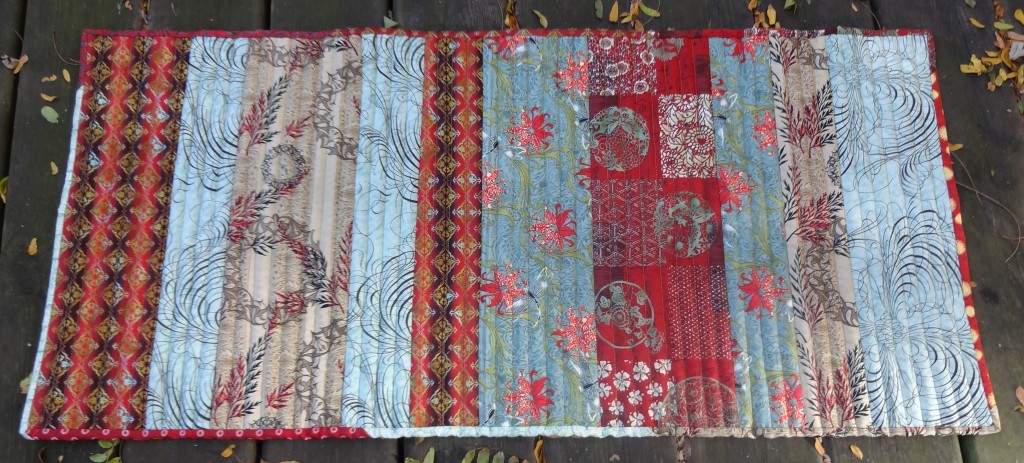 Less practical, but quite decorative is this Poppy wall hanger that needed some quilting, binding and a hanging sleeve.  I had started it a while ago when we had the class at PHF from the book Flower Show Quilts. It too, is finished and ready to go.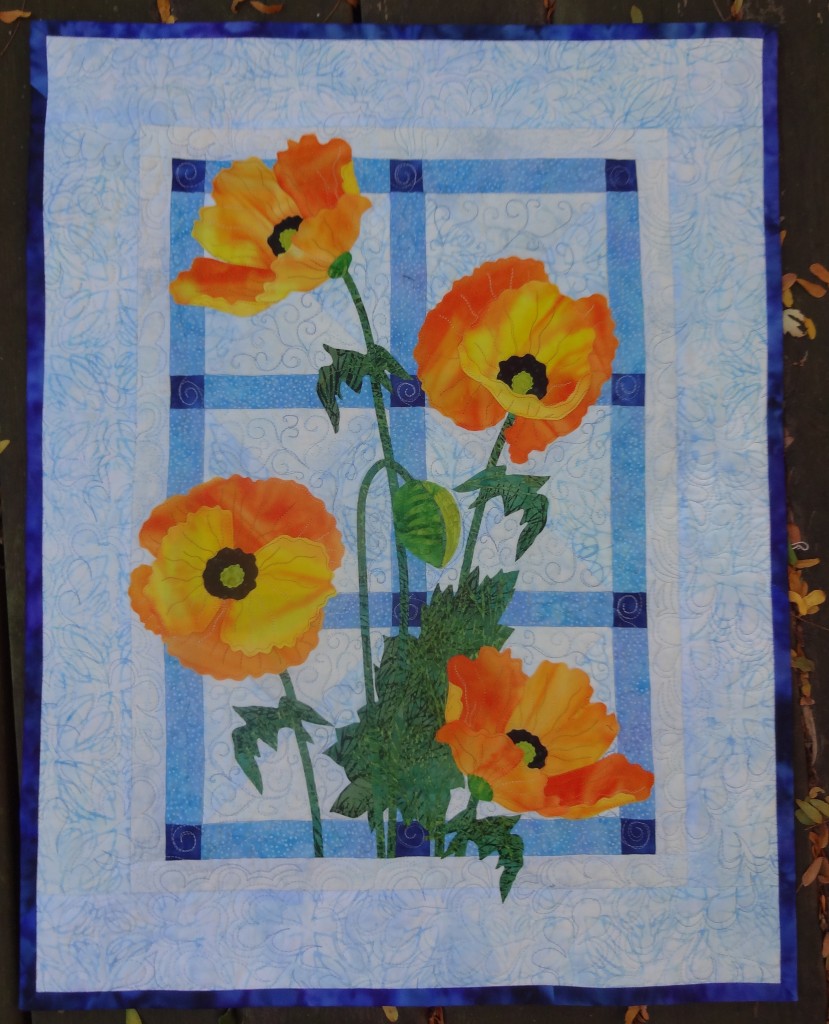 It reminds me of the poppies that grow wild in California…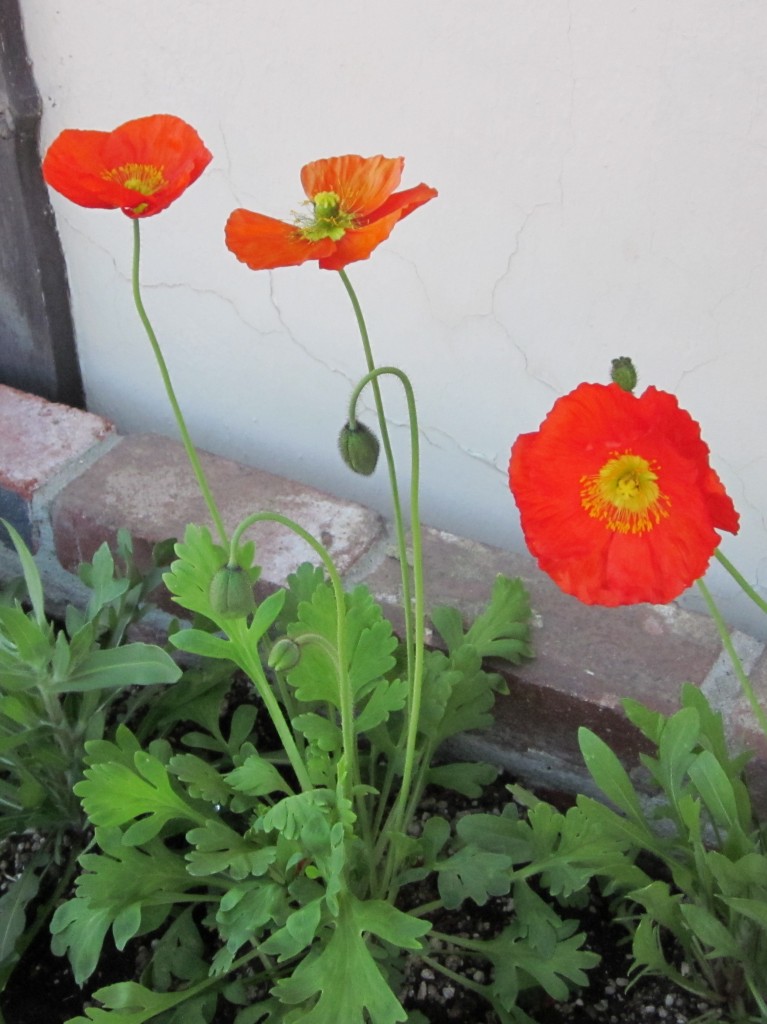 Donations finished, I got to work on my name tag ready for Naperville Modern Quilt Guild on Thursday. I bought some more hexagon papers last week and used the 1/2″ size ones to make the little flower on my new badge.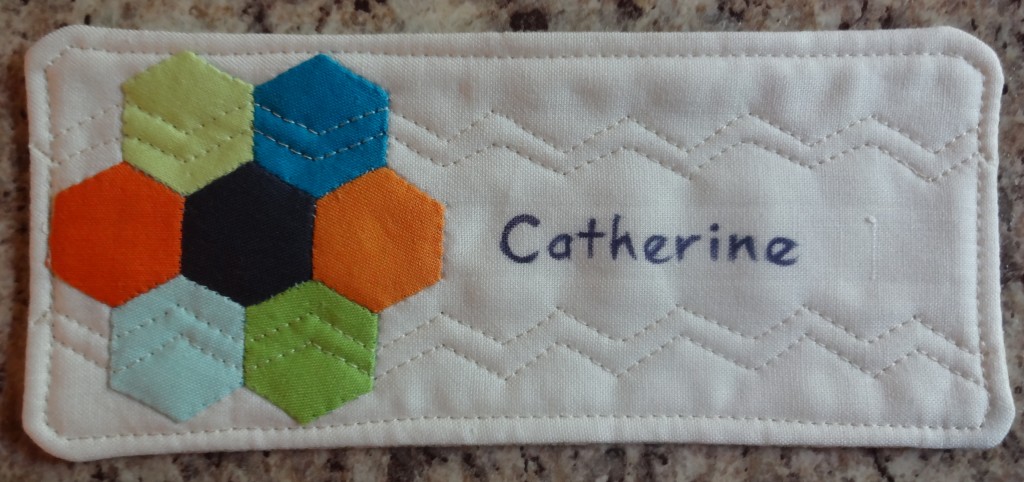 The colors are featured on our new logo. Our web site is very chic. I basted another 56 little hexagons. We will have to wait and see what I do with those…