I've got a little catching up to do now that I'm home so let's start at the beginning…
Last Monday morning found us loading up Sheila's car ready to head out to Temecula. We were careful to time our departure between storms. There was a rainbow just visible against some very ominous looking grey clouds as we left.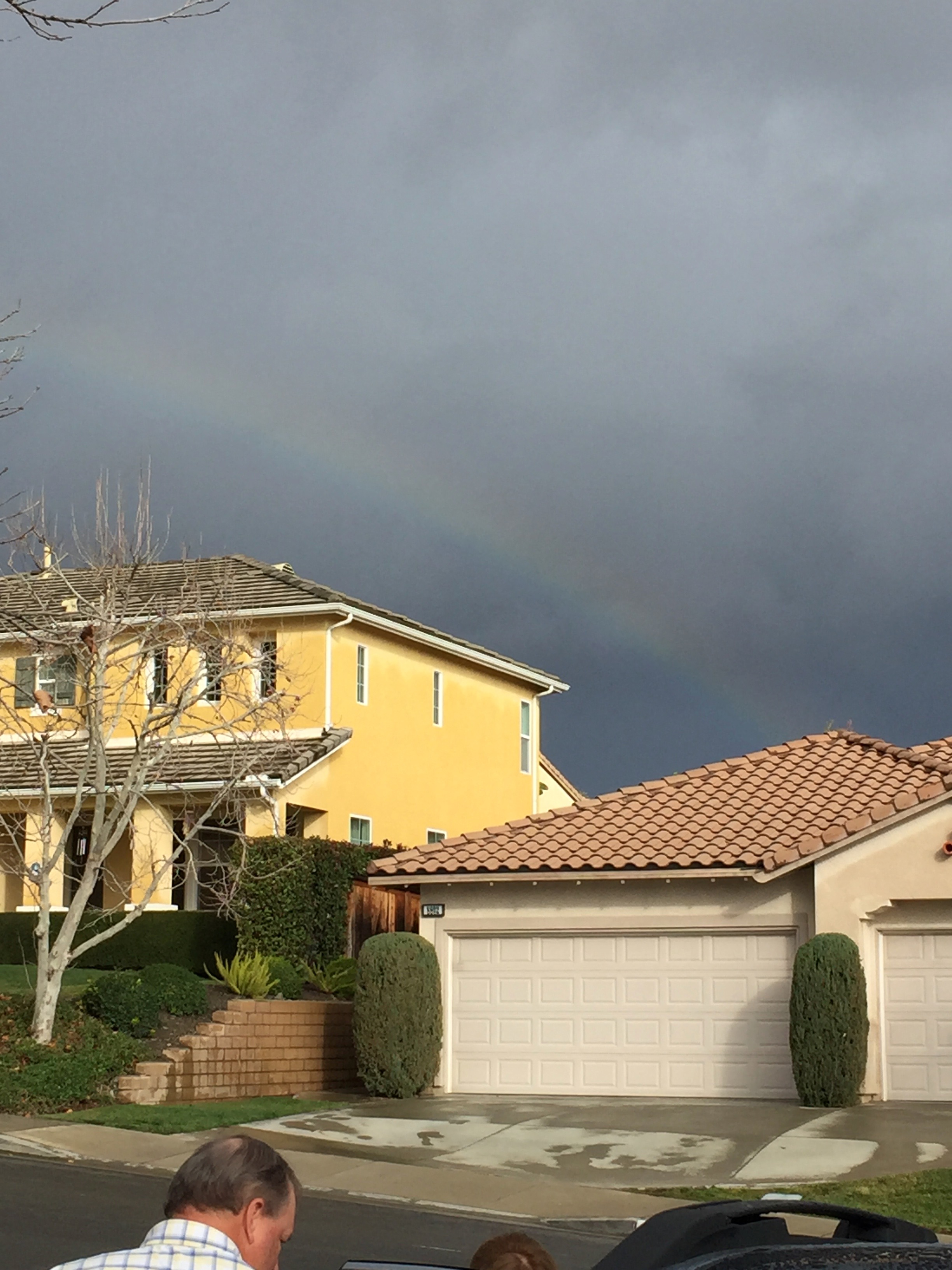 Sheila kept her foot on the gas and we arrived ahead of the rain at Primitive Gatherings in Murrieta five minutes before the doors opened at ten.
The store didn't disappoint! From solids and modern prints,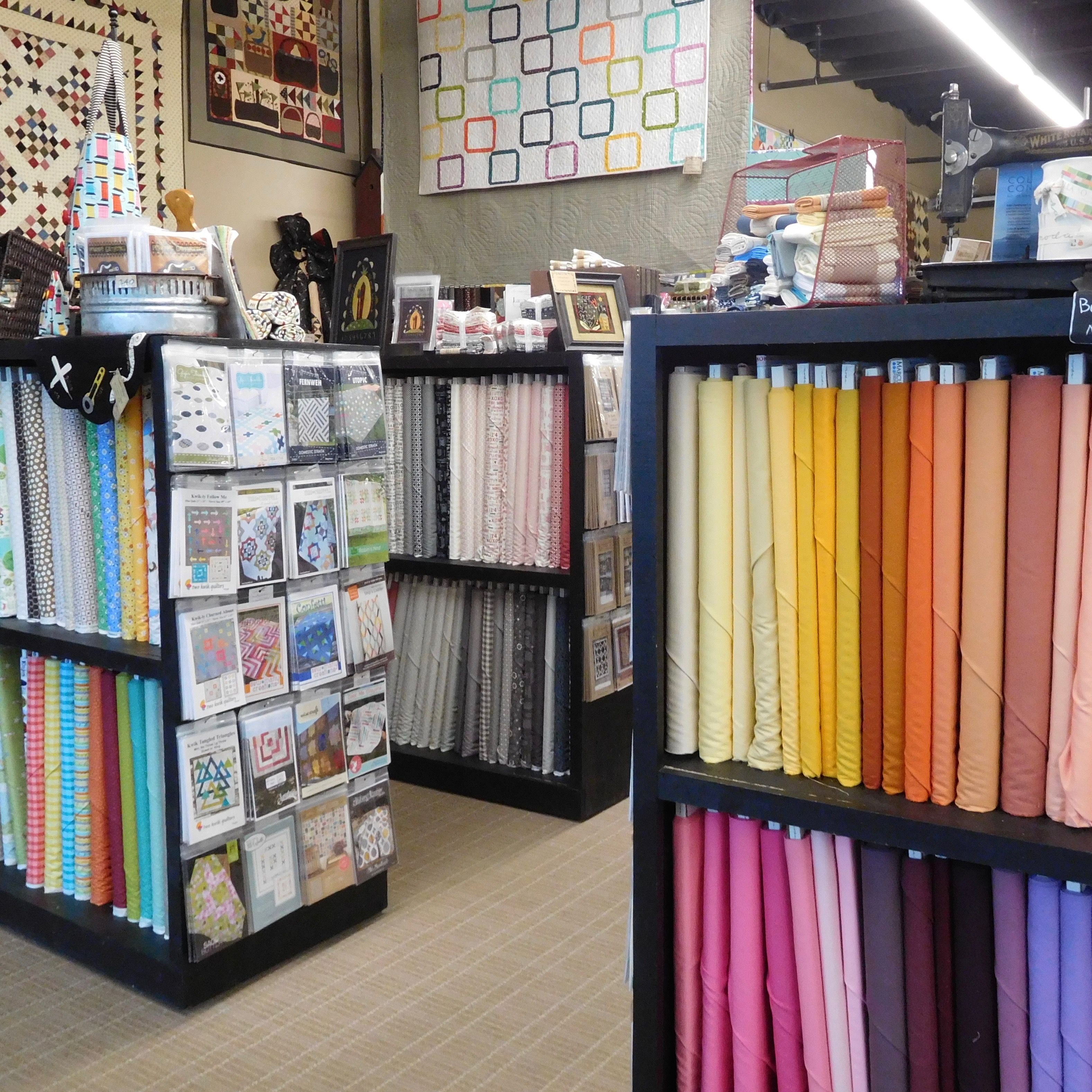 to traditional and reproduction collections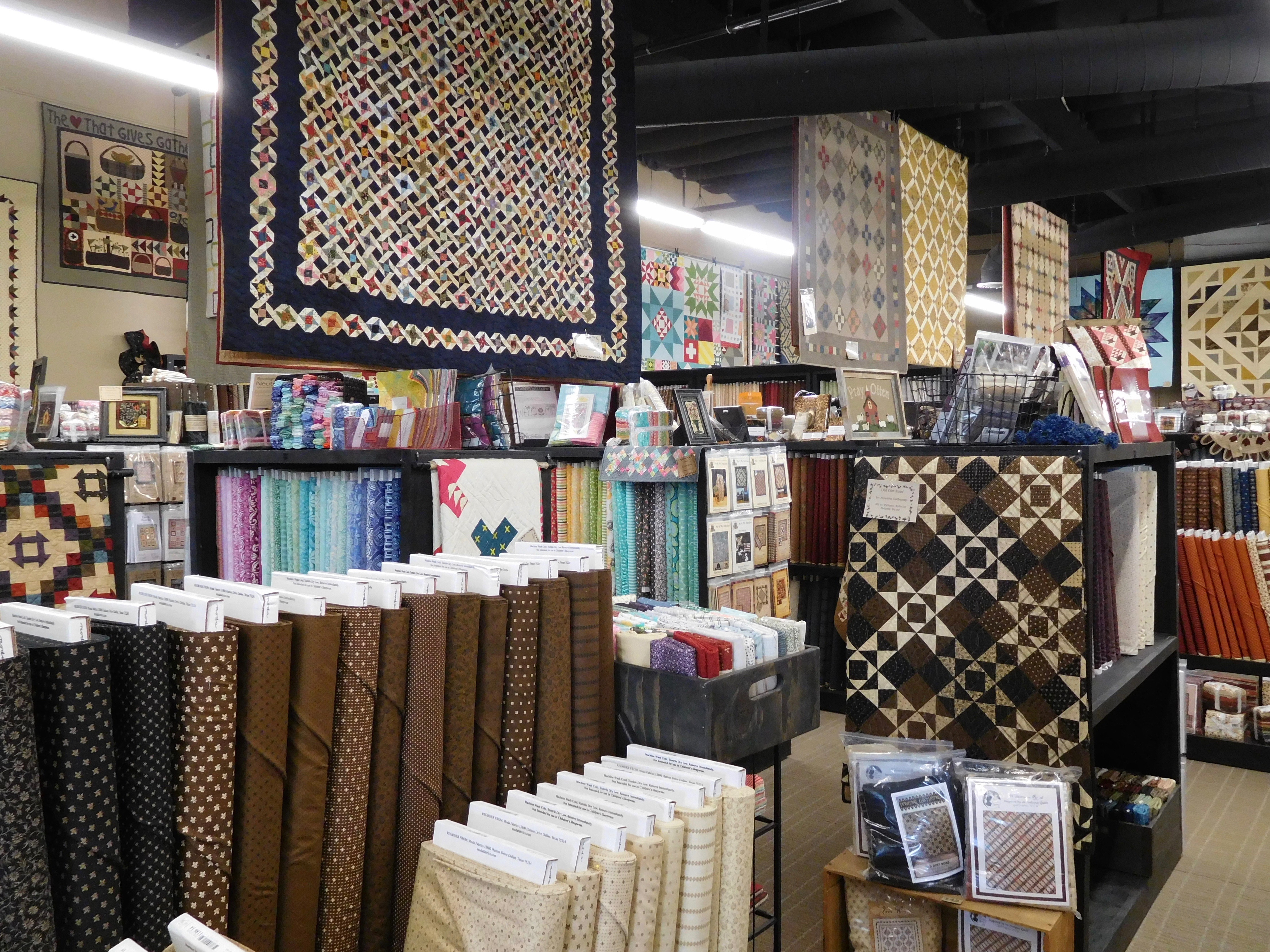 there was lots to choose from in the beautifully laid out and well lit store.
Here are Sheila and Cheryl working out what they needed to purchase.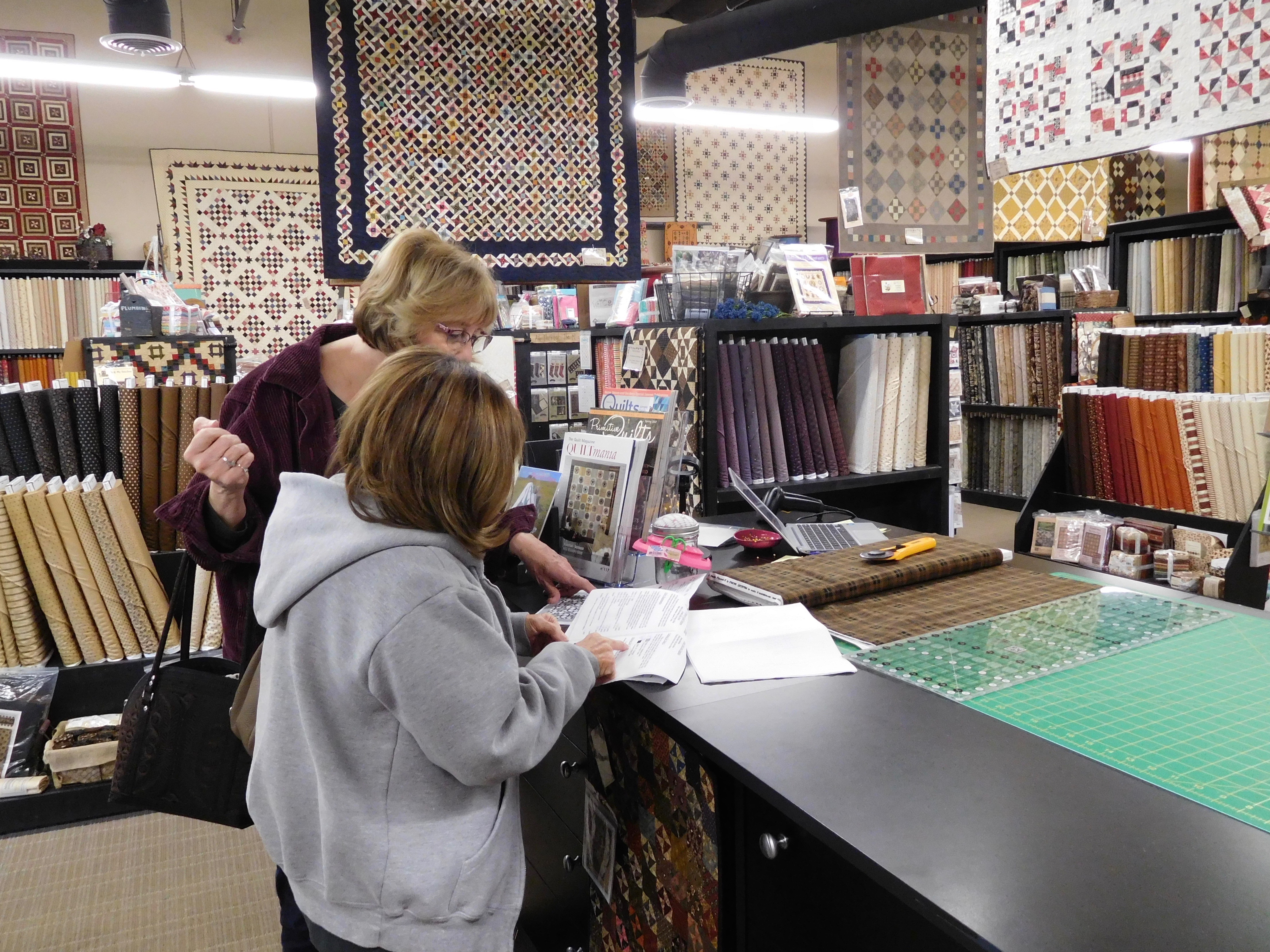 I bought some funky Moda Bella solids along with a couple of neutrals and a piece of Carrie Bloomston's Newspaper Clippings fabric that was on sale…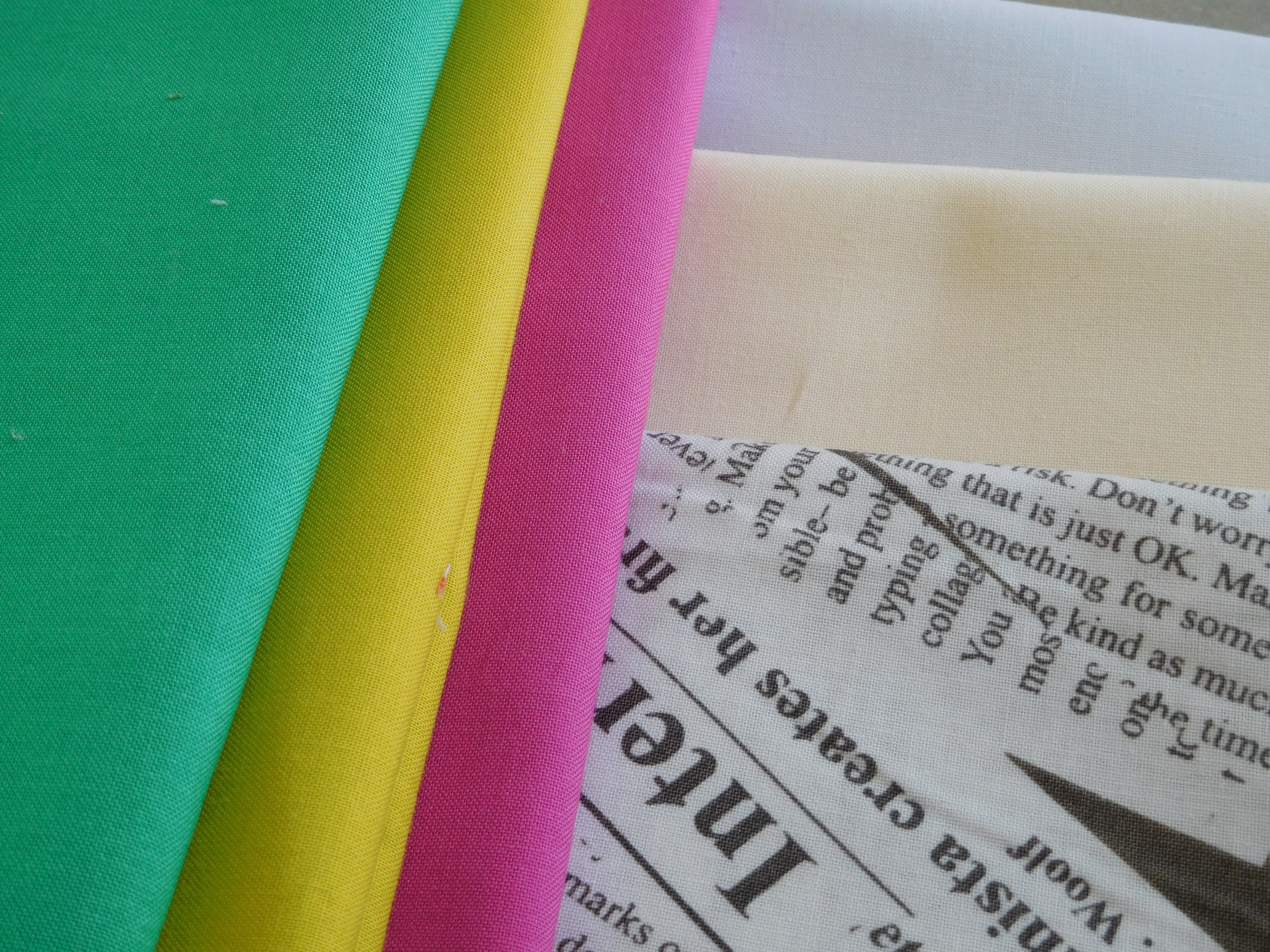 and just a few other things too! I love mini charm packs for English Paper Piecing and these six packets came home with me too.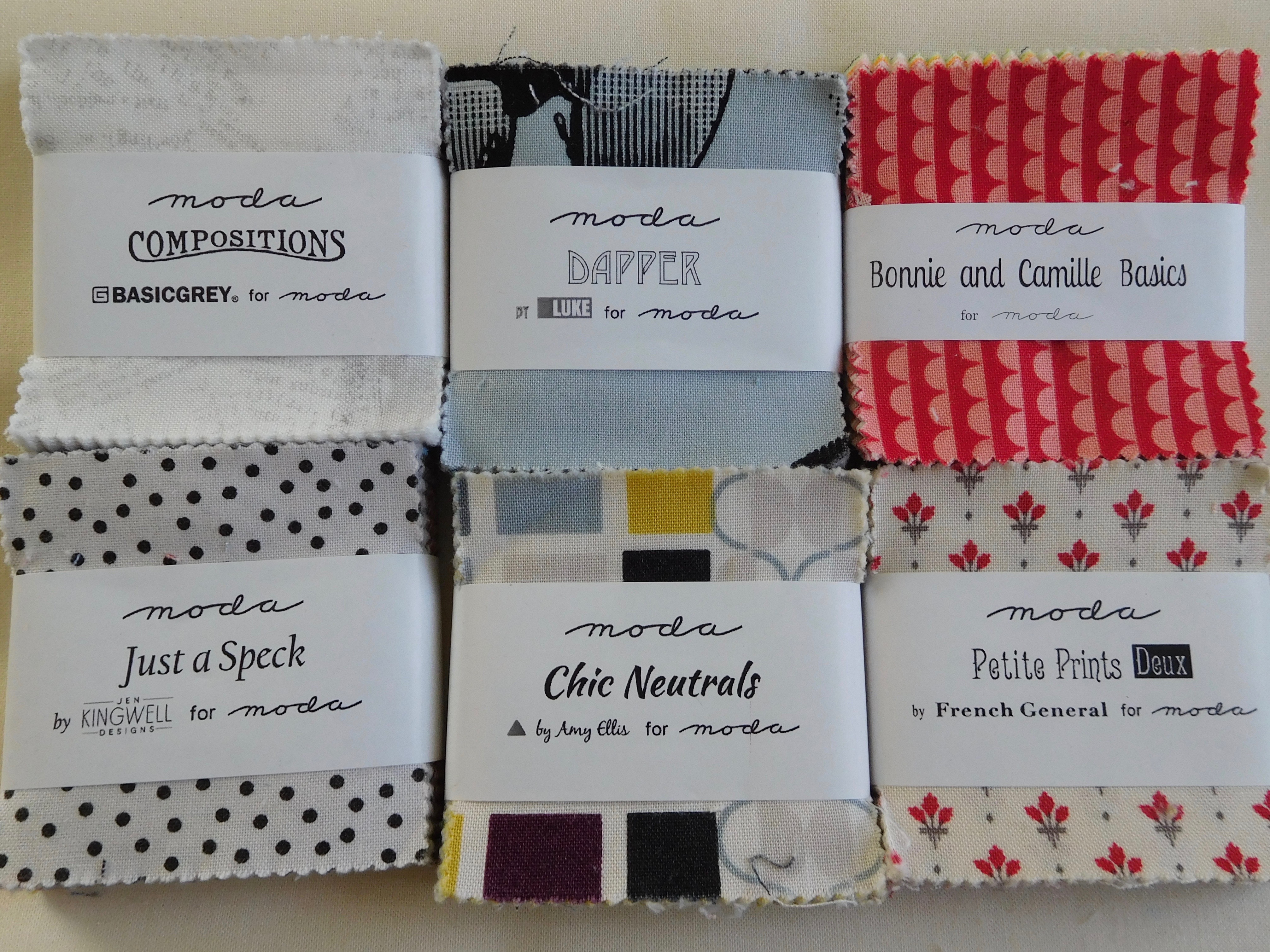 I promise I will put them to good use.
We had to run through the rain to the car, to keep our purchases dry… and set off again.
This was my third visit to the Vina De Lestonnac Convent with the Inland Empire Quilters Guild. A break in the weather was gratefully received while we unloaded and got ourselves set up, just in time for lunch.
Delicious and nutritious!
Time to get to stitching. I started on my first project with my precut Australian fabric.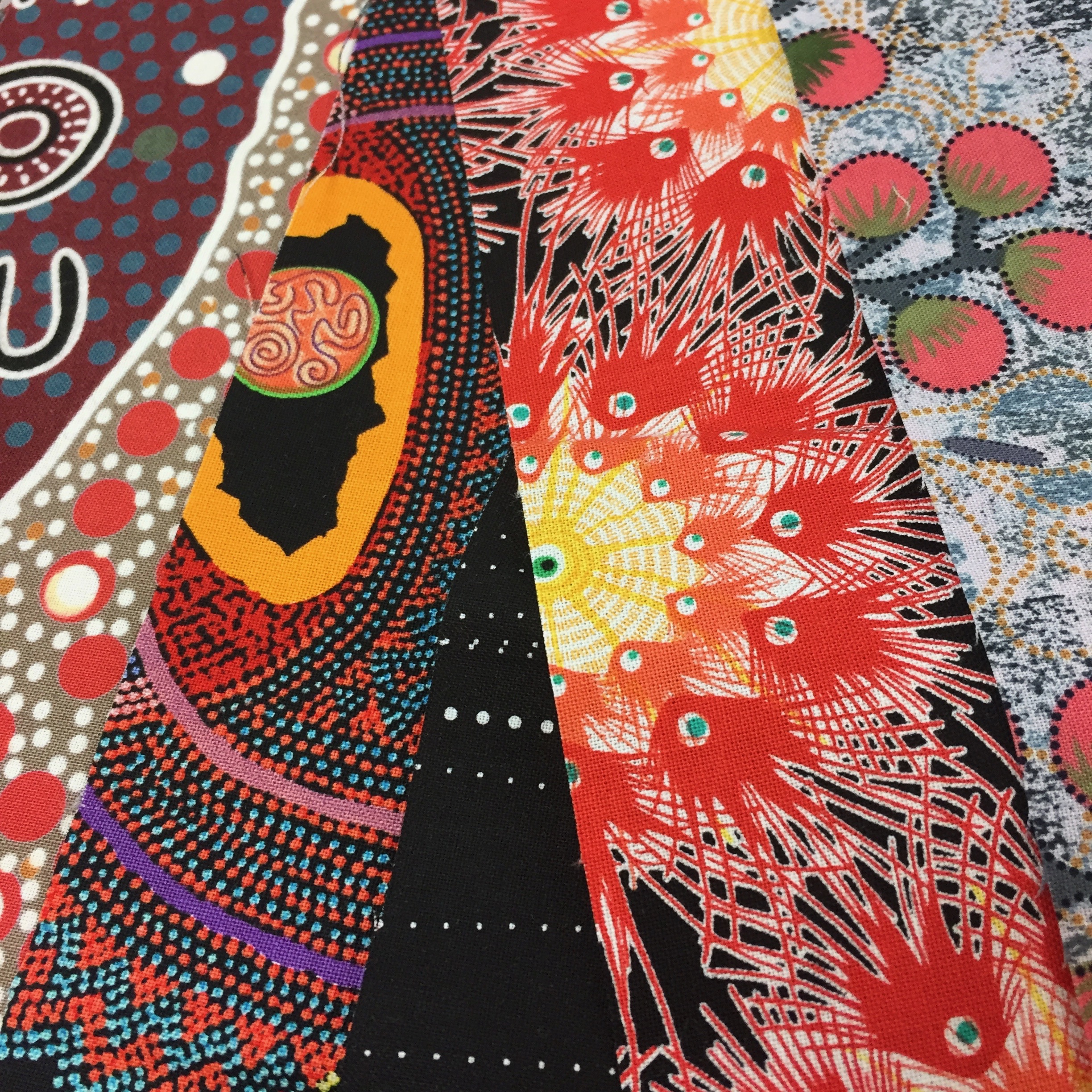 The sun setting did distract me for a few minutes of picture taking. Not a traditional red sky, but some very pretty pink clouds got my attention.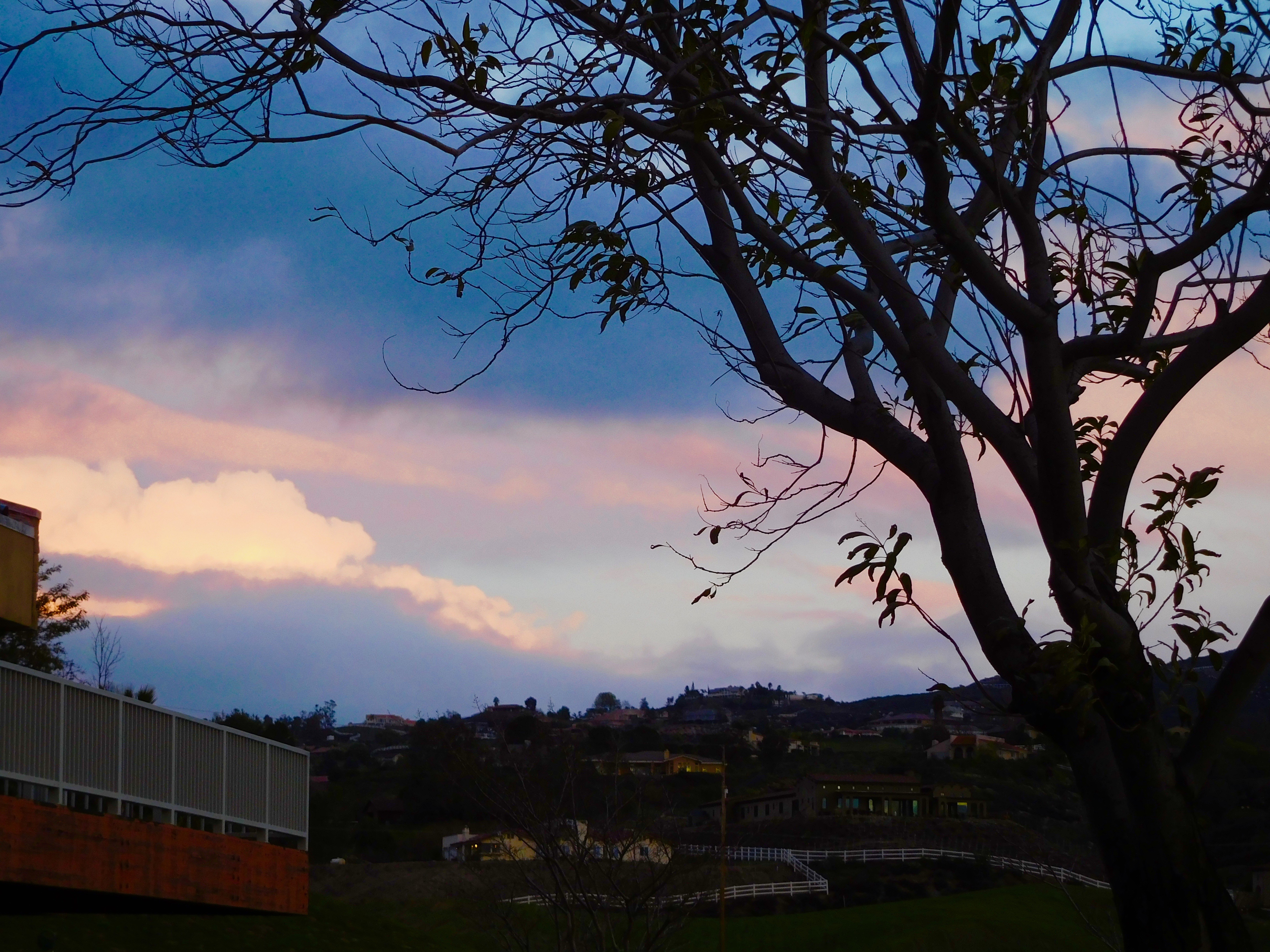 I had my nine scrappy Trip Around the World blocks constructed by dinner time. A design wall helped me get them arranged.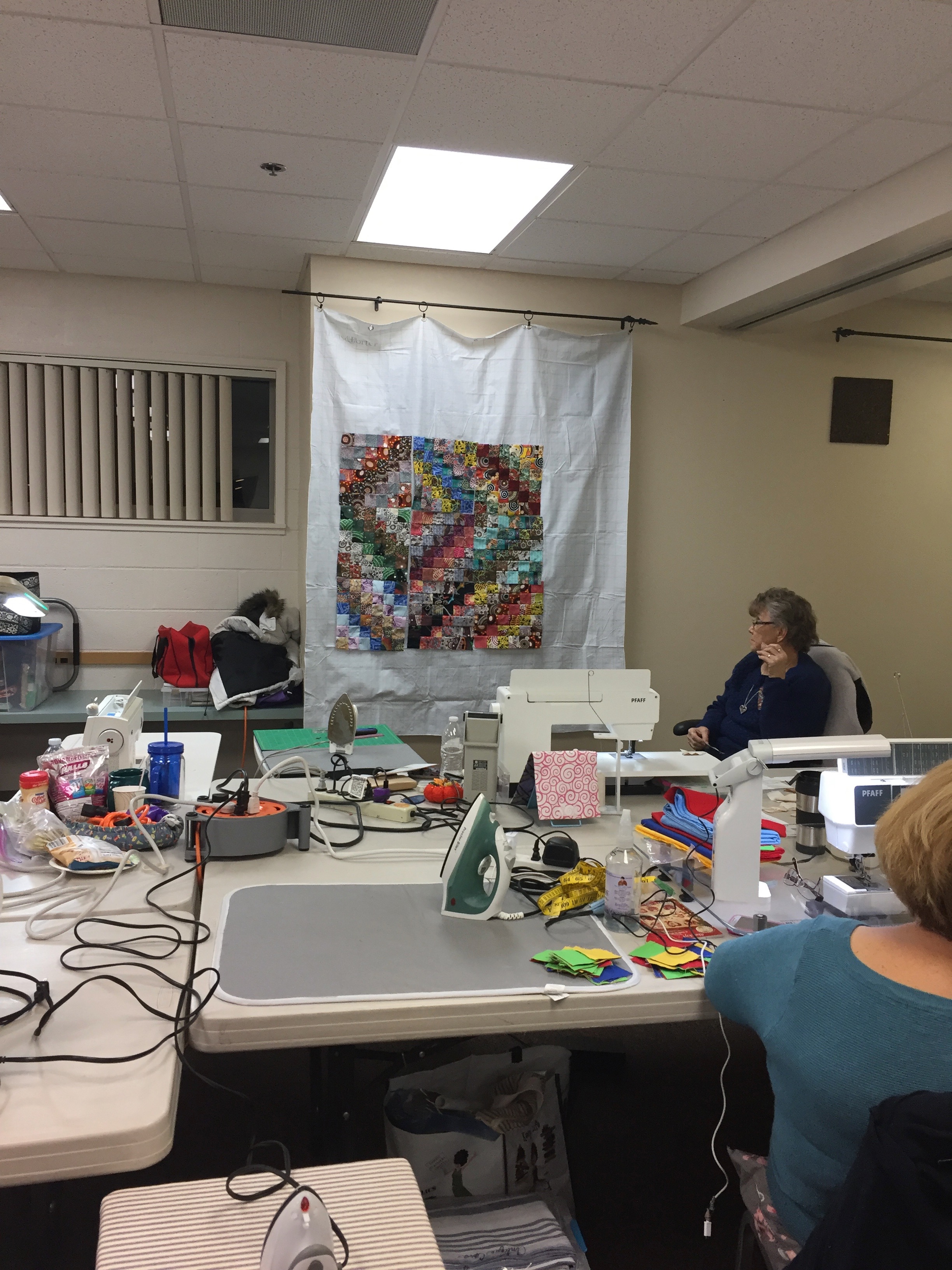 It didn't take too long to get them all sewn together and pressed!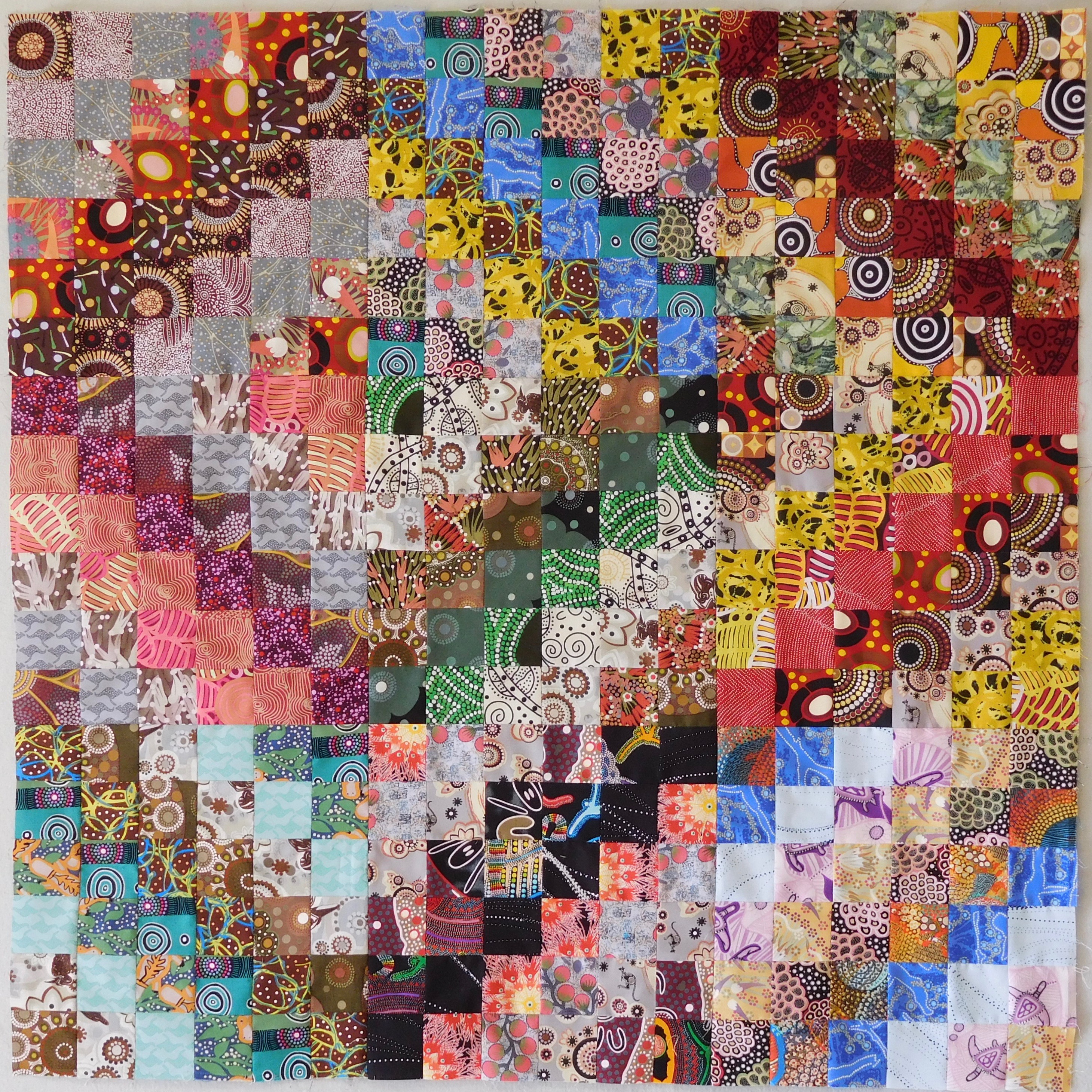 It's not a large quilt, 36 inches square but it's quite big enough to tell the story I want it to tell.
Time for some hand embroidery, that was the end of day one!
More to come…