Last Wednesday I drove up to visit the North Lake County Quilters Guild in Antioch. My friend Sue came with me which was very nice because it was a long way for an evening outing. We left my house around three and the traffic was already busy on I-294 up past the airport.
Never mind, we pushed on through and arrived in Antioch just after five to look for some dinner which we managed very successfully…
The guild meets at the Antioch Township Center which is tucked away off Deep Lake Road. Between the car's GPS, my printed Google map and my phone we found it on the second pass!
The meeting started with some business and then it was time for the Show and Tell.
One group had been busy with a Round Robin and Wednesday was the final reveal night.
This recipient was happy with hers which we were told was finished that afternoon.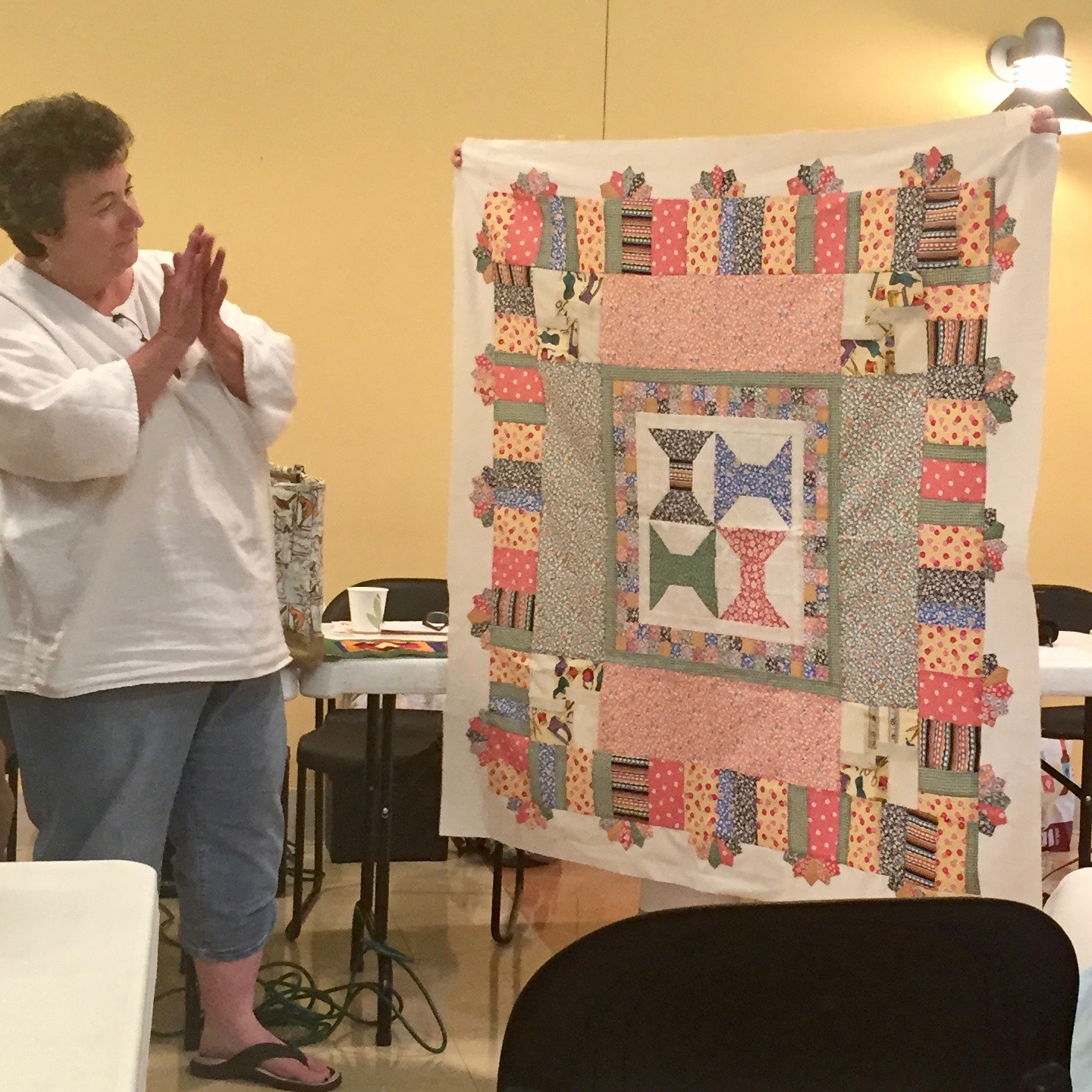 A bright happy one with an elephant theme.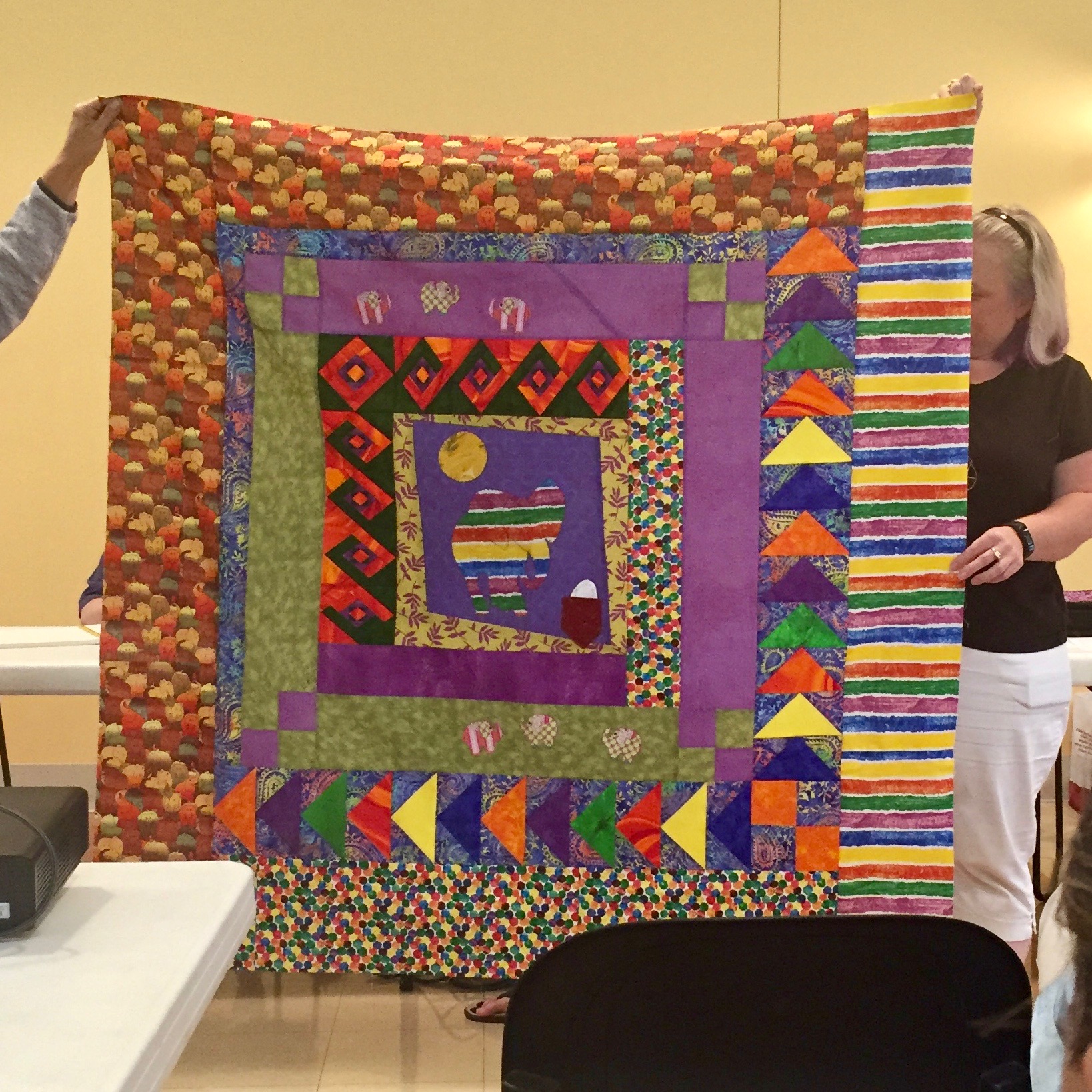 A sophisticated color palette photographed well…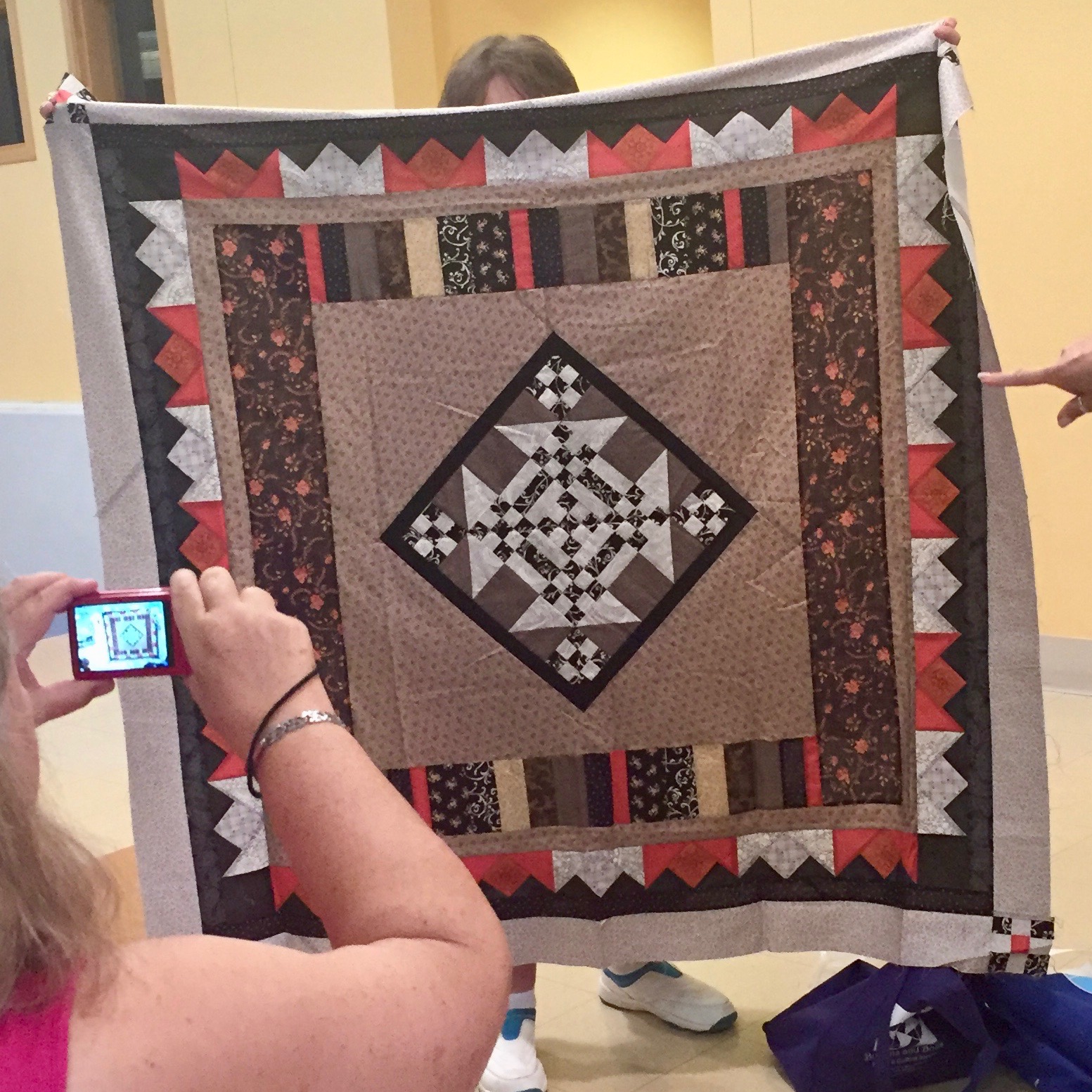 A green, leafy one,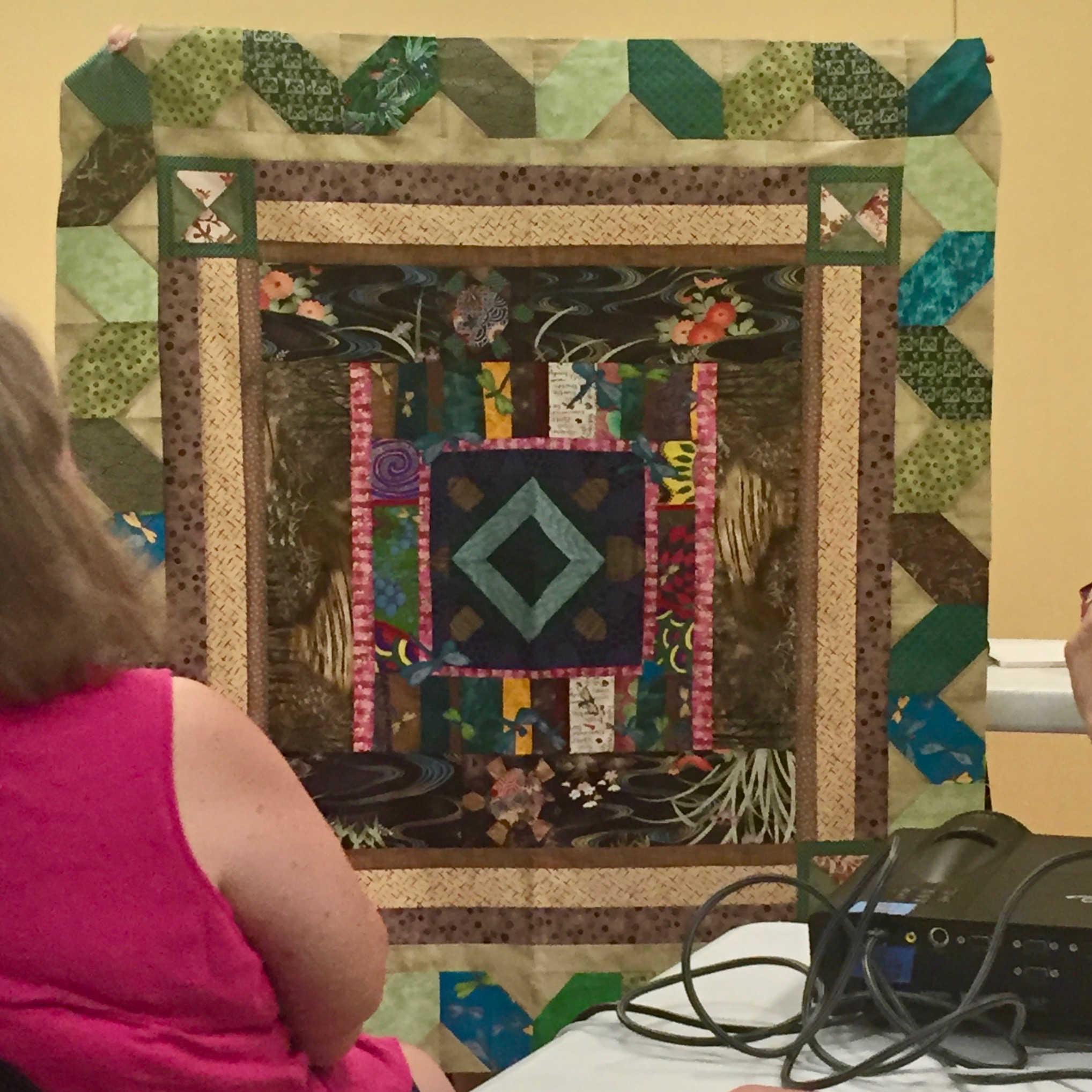 and a chicken themed quilt with a story.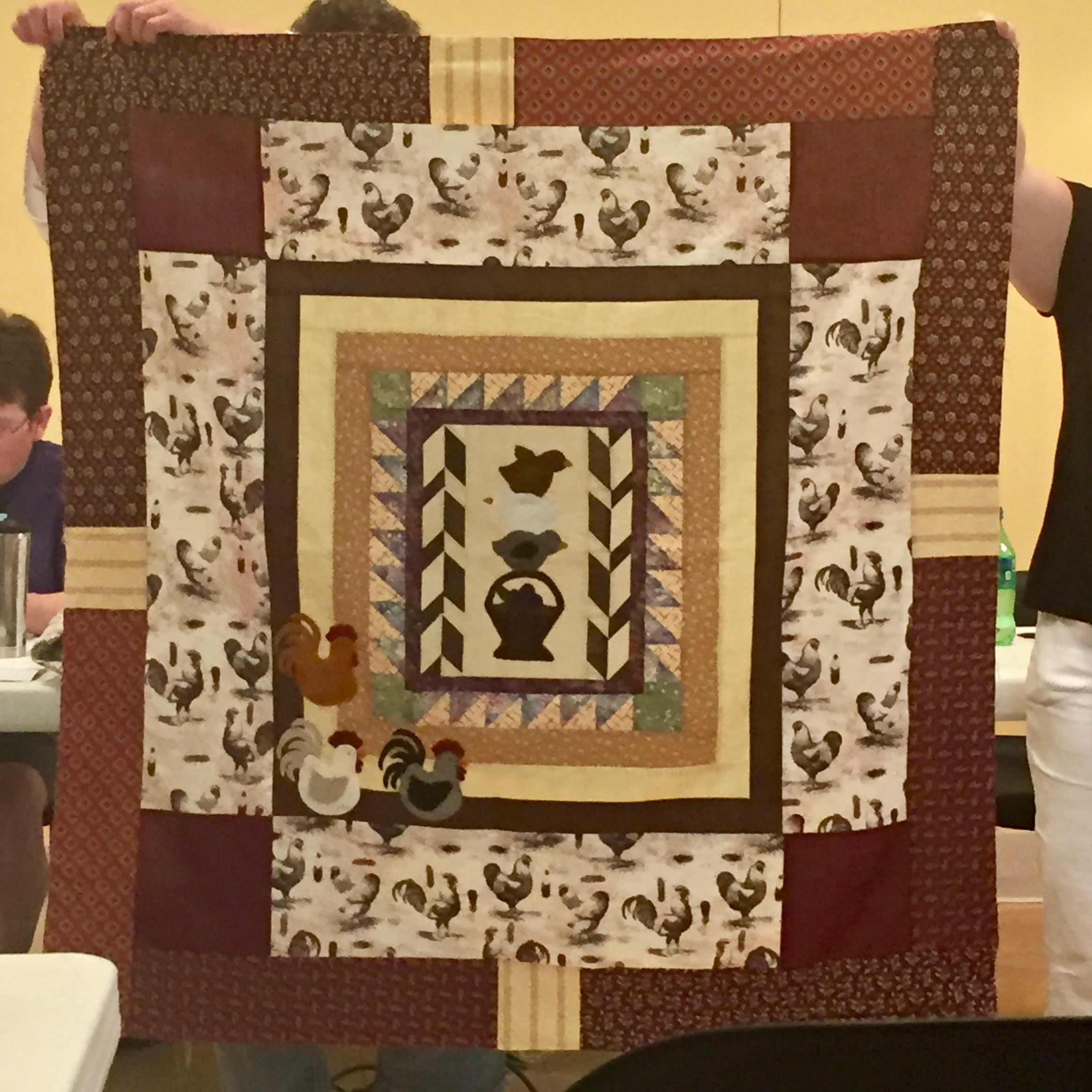 Lots of fun.
On to some more quilts.
This one was inspired by an exhibit the maker had enjoyed. Unfortunately I didn't get the name of the artist that had provided the inspiration. It is on the front of the book but my picture isn't clear enough to read it 🙁
EDIT: Nann's comment below gives all the details!!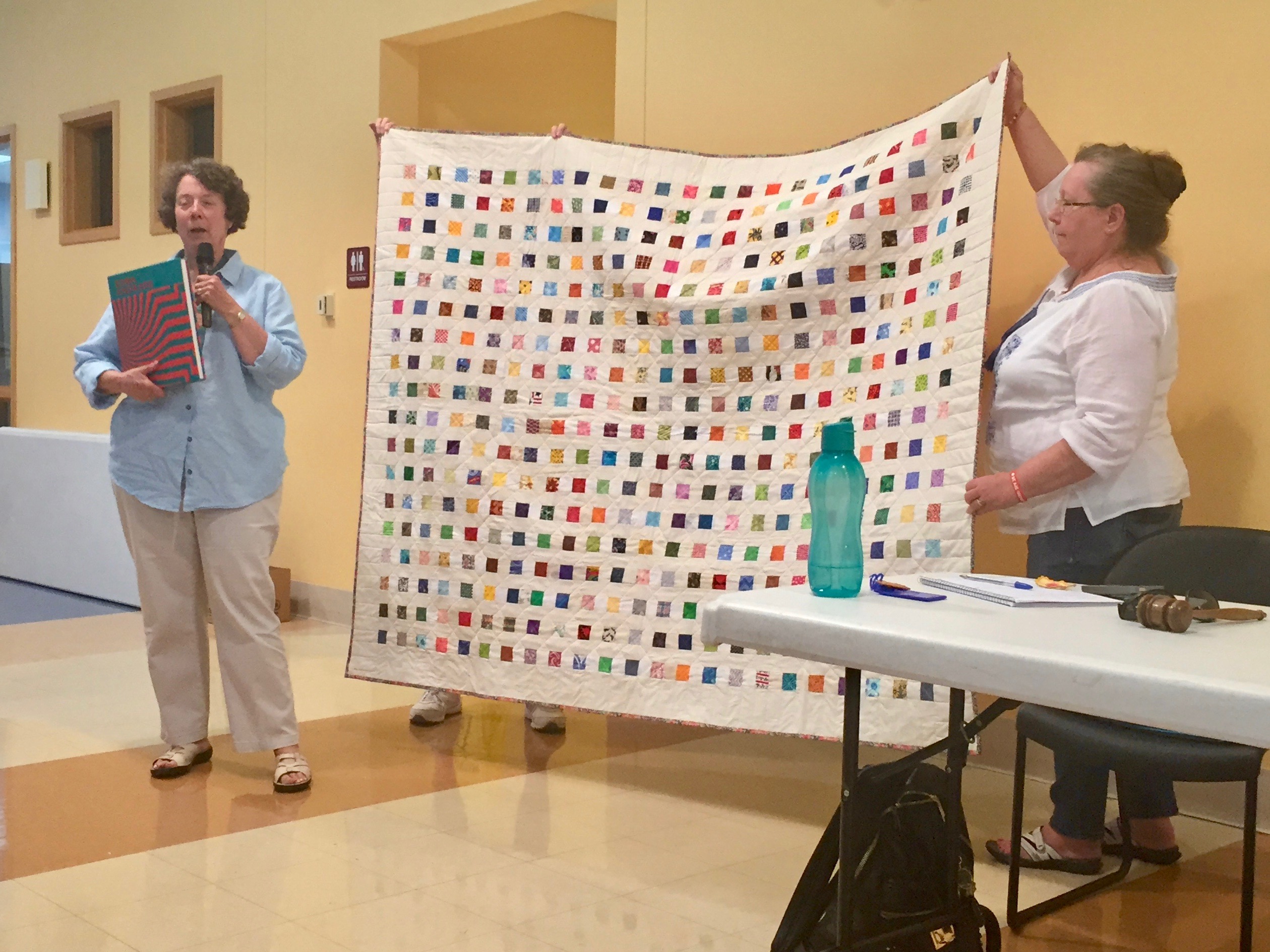 This next quilt was an antique shop buy. Very pretty and amazing condition.
There were lots of quilts made as presents.
Shades of teal,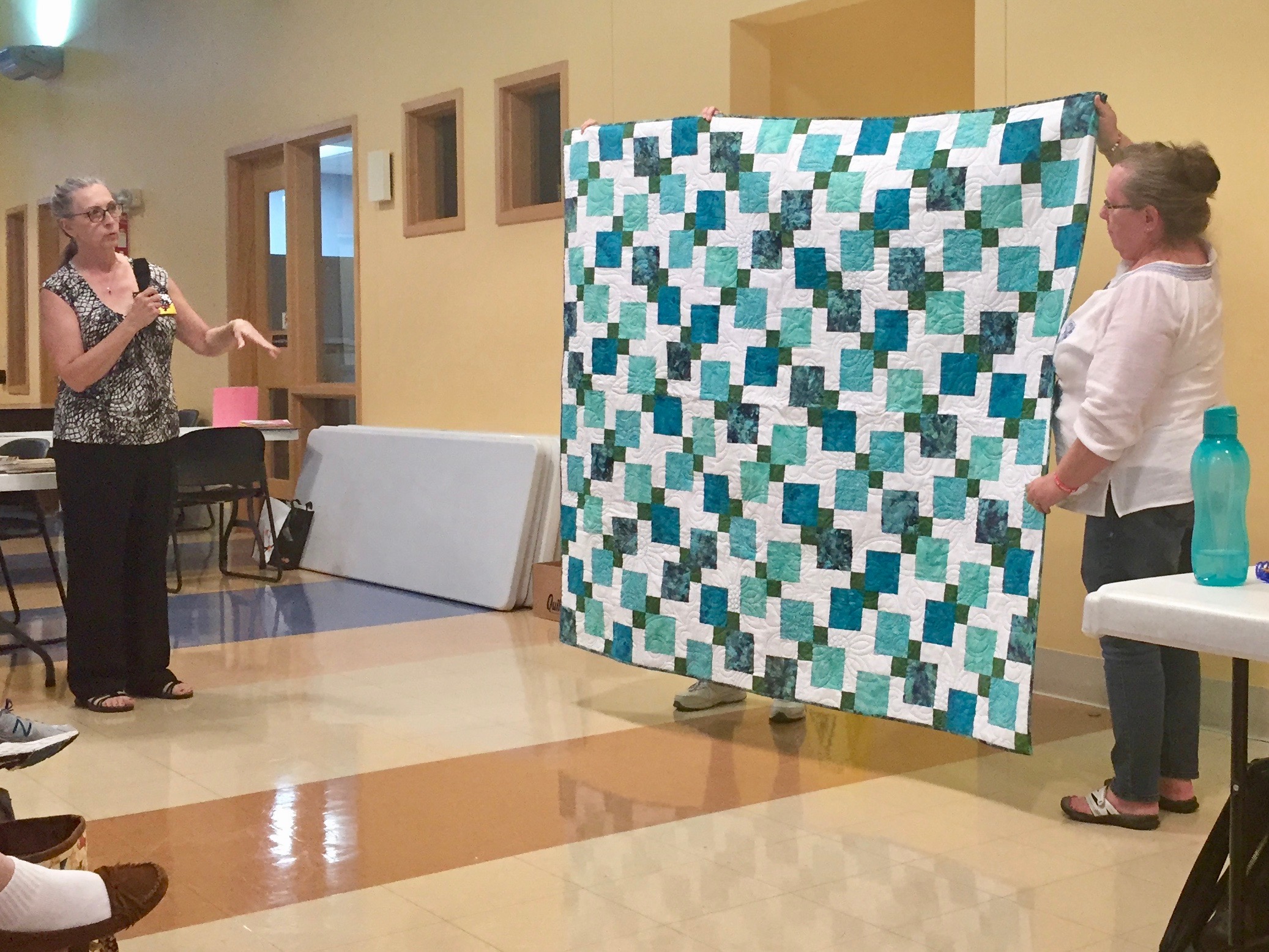 Fish themed,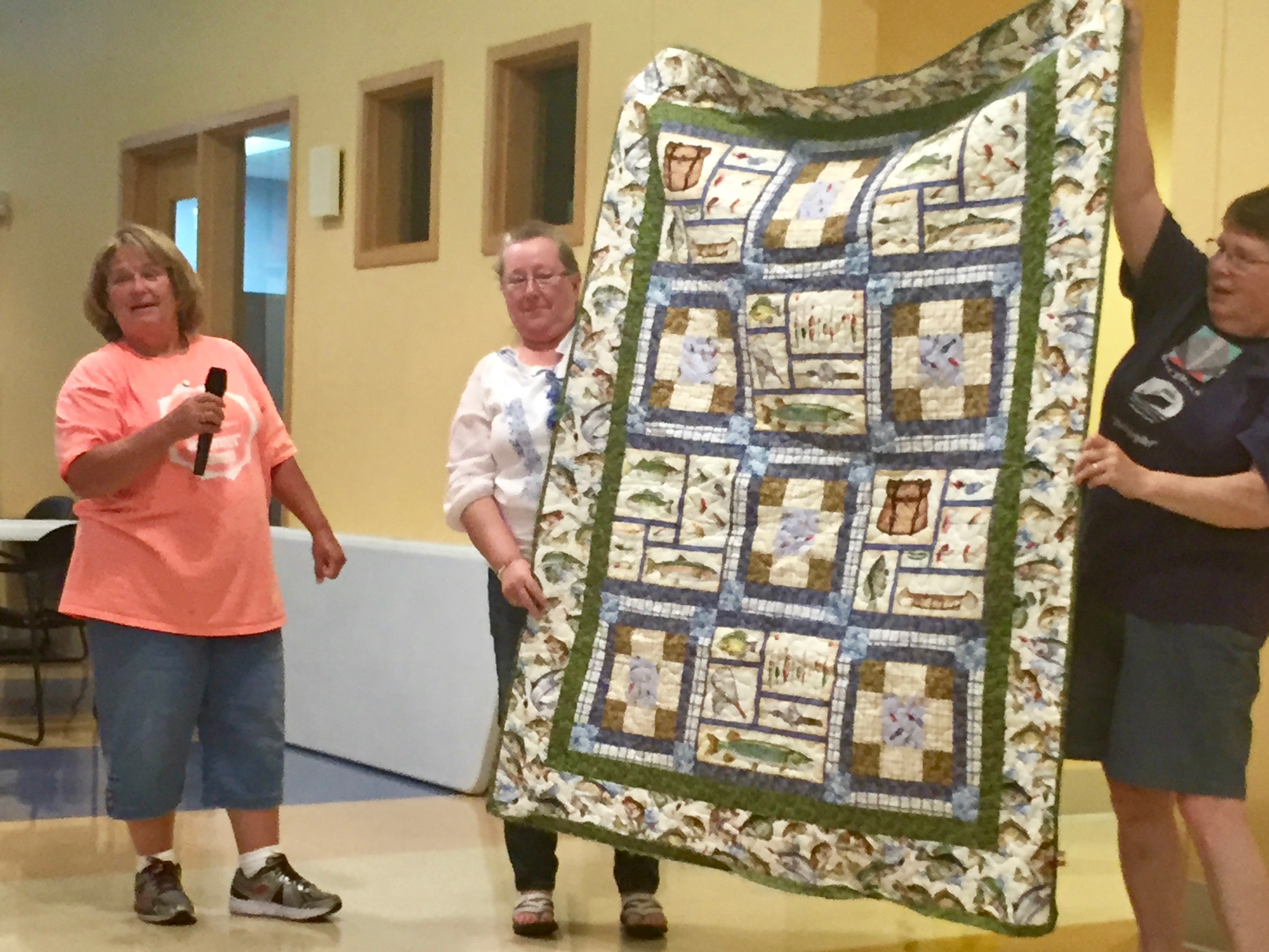 variations of the same design,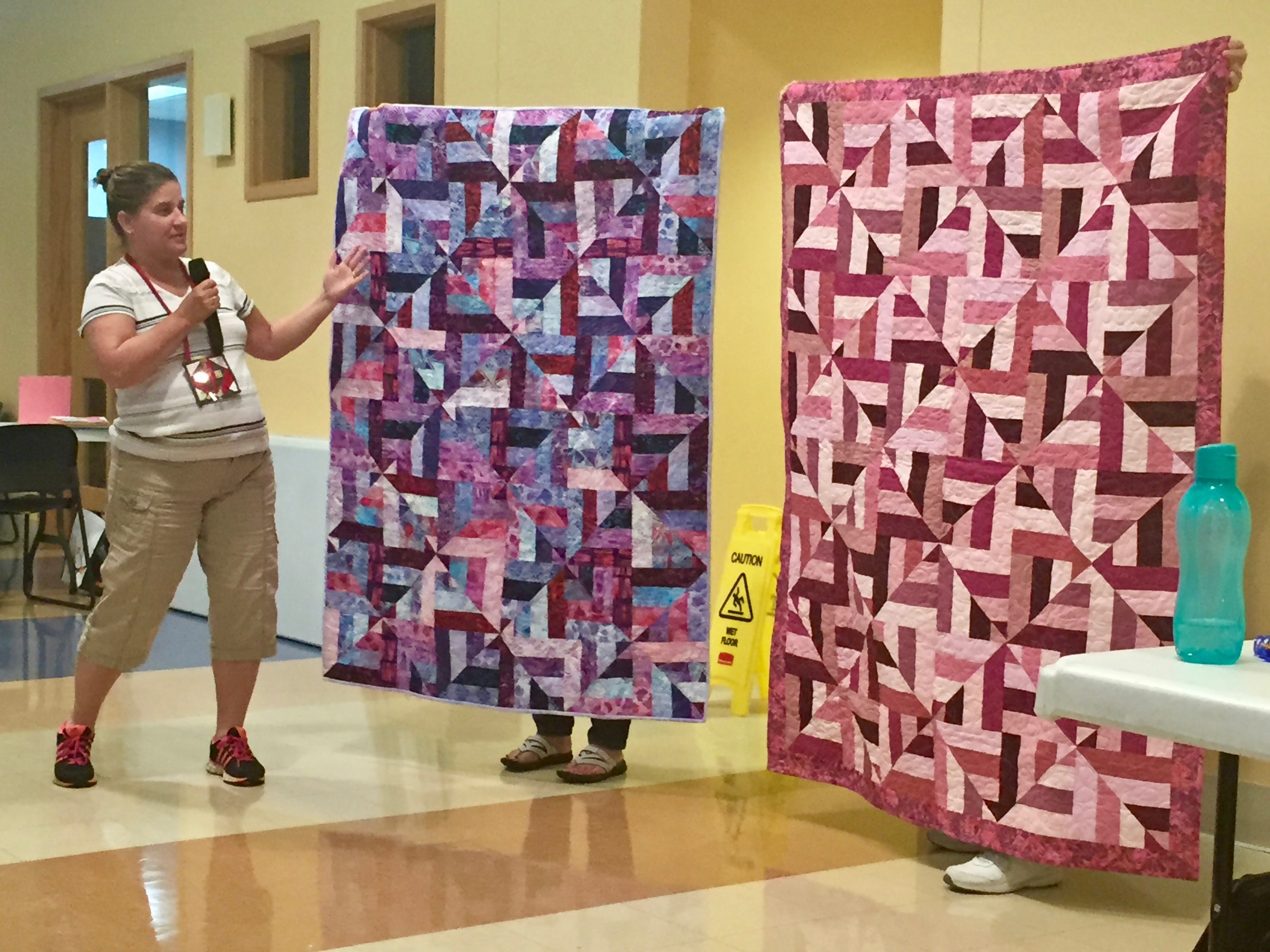 and a very pretty one made from a layer cake.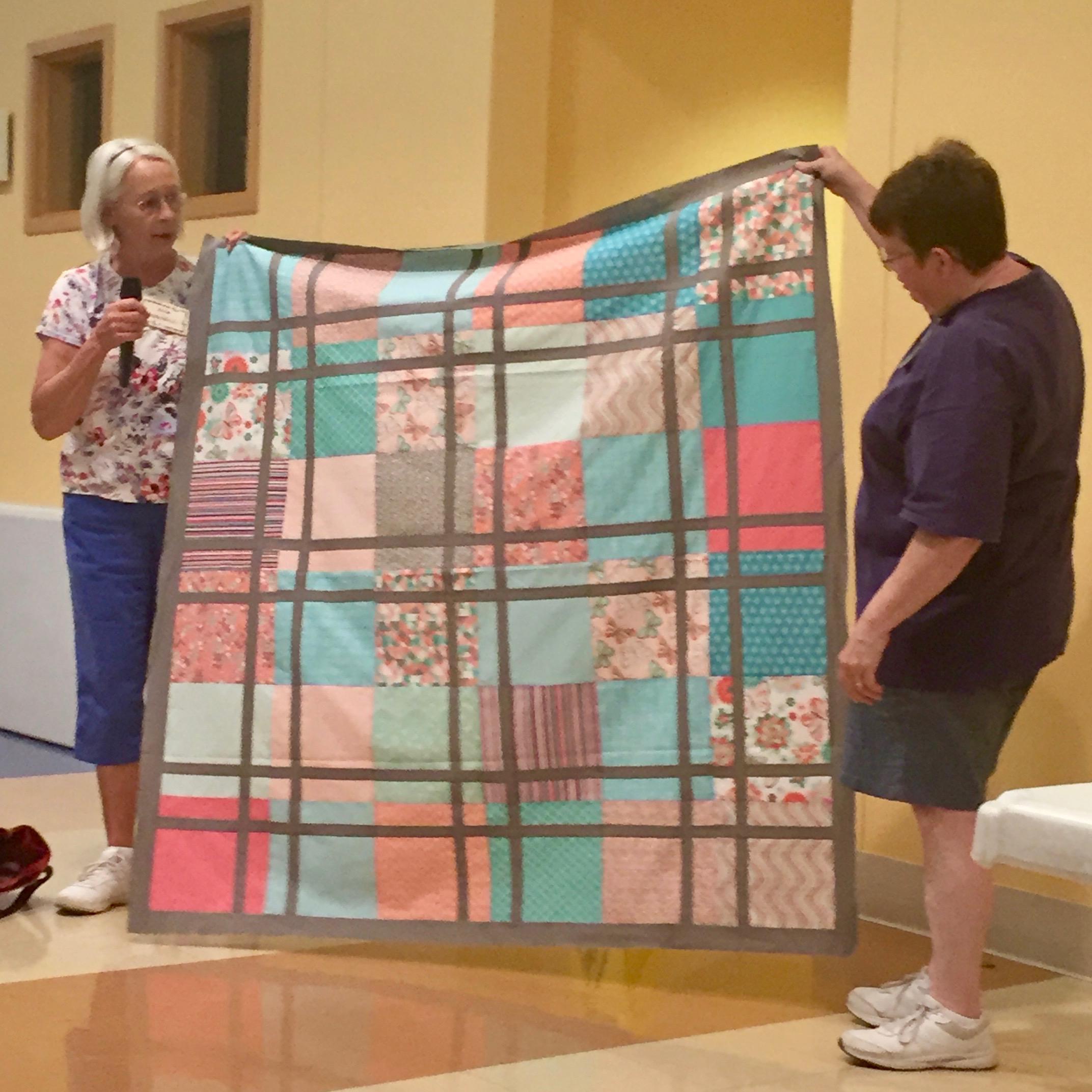 This house quilt was made for Project Linus using blocks made by lots of different people.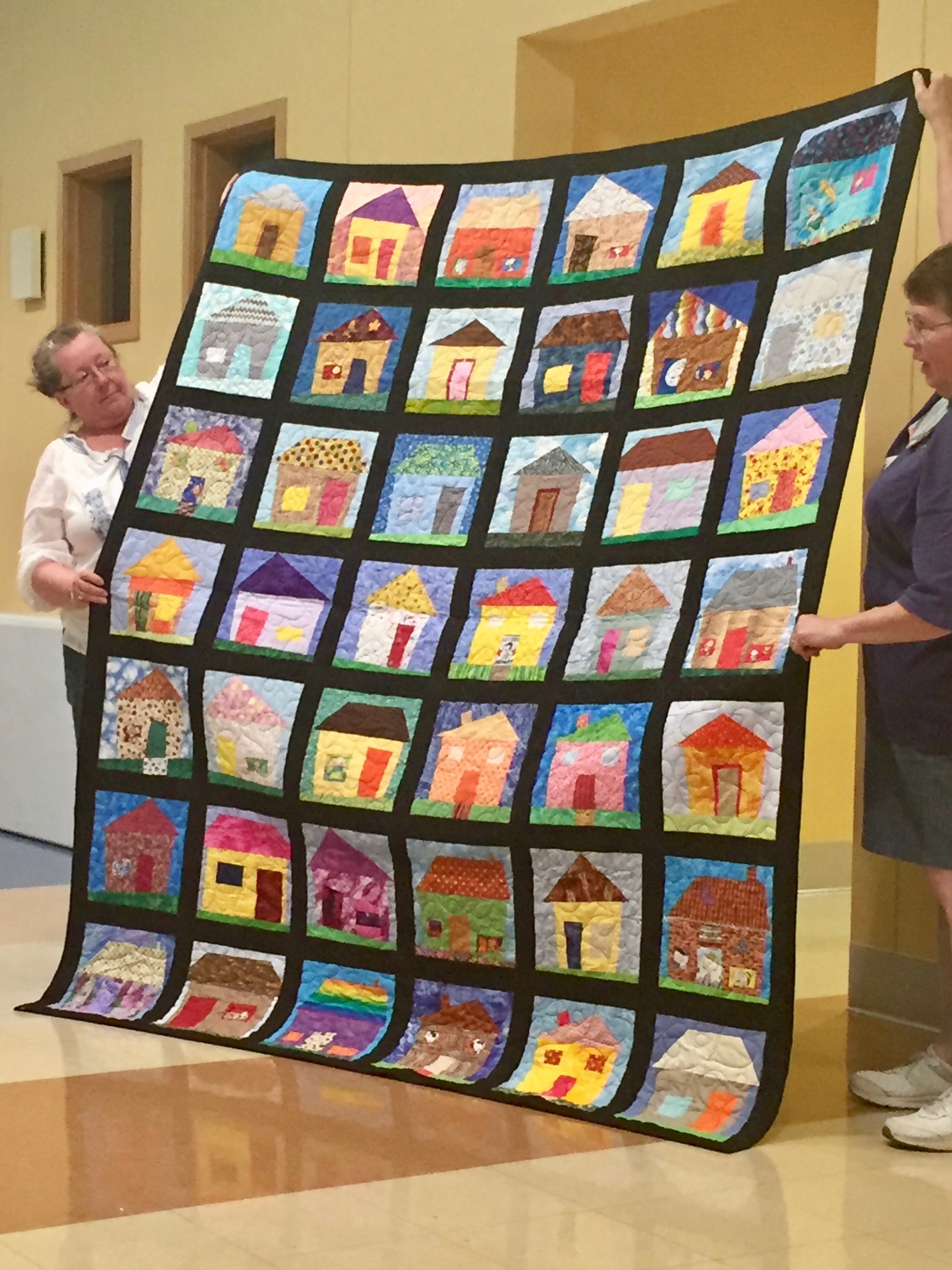 The quilting on this last quilt was very cool. One day I'll maneuver myself in to a better place to take pictures!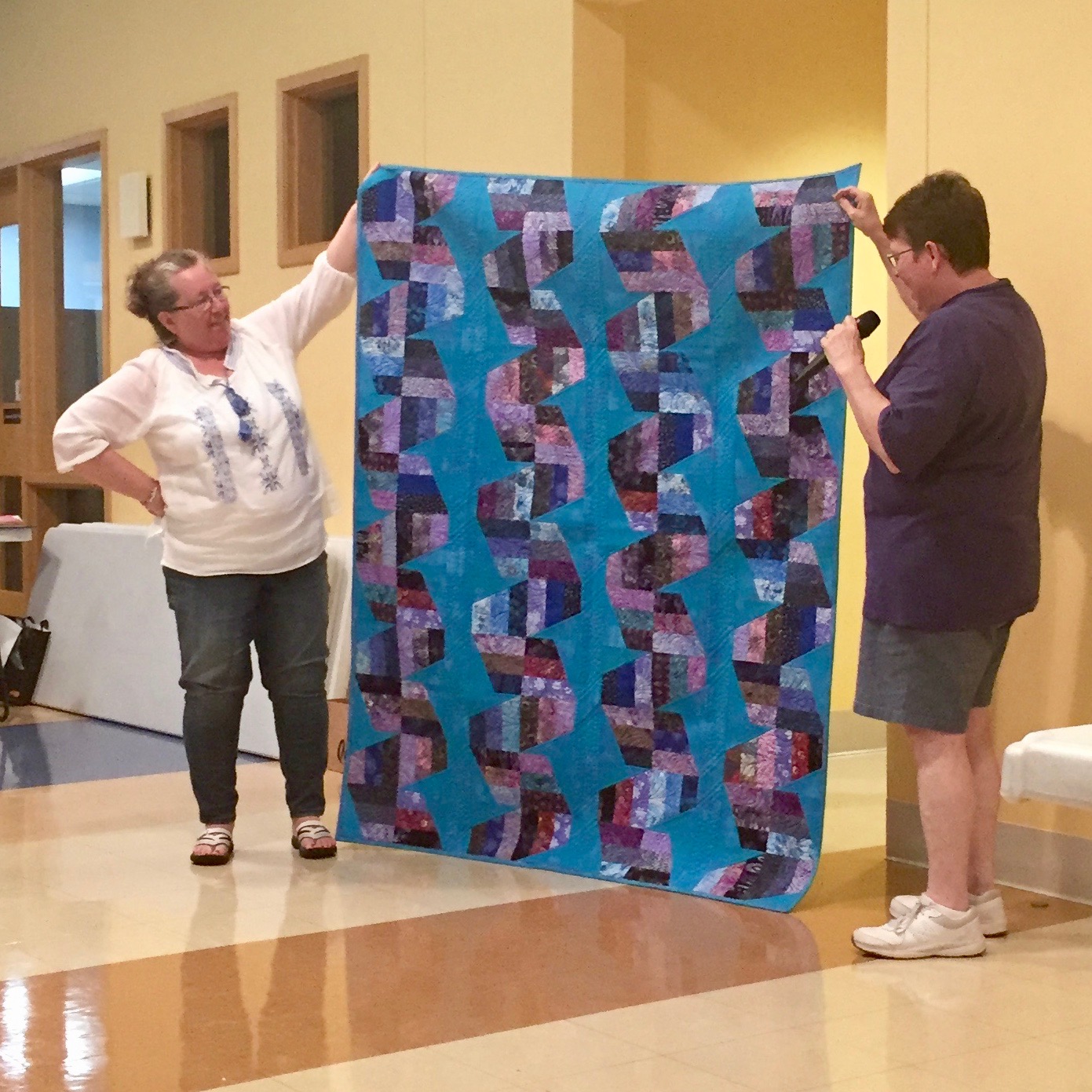 My turn…
A picture looking right,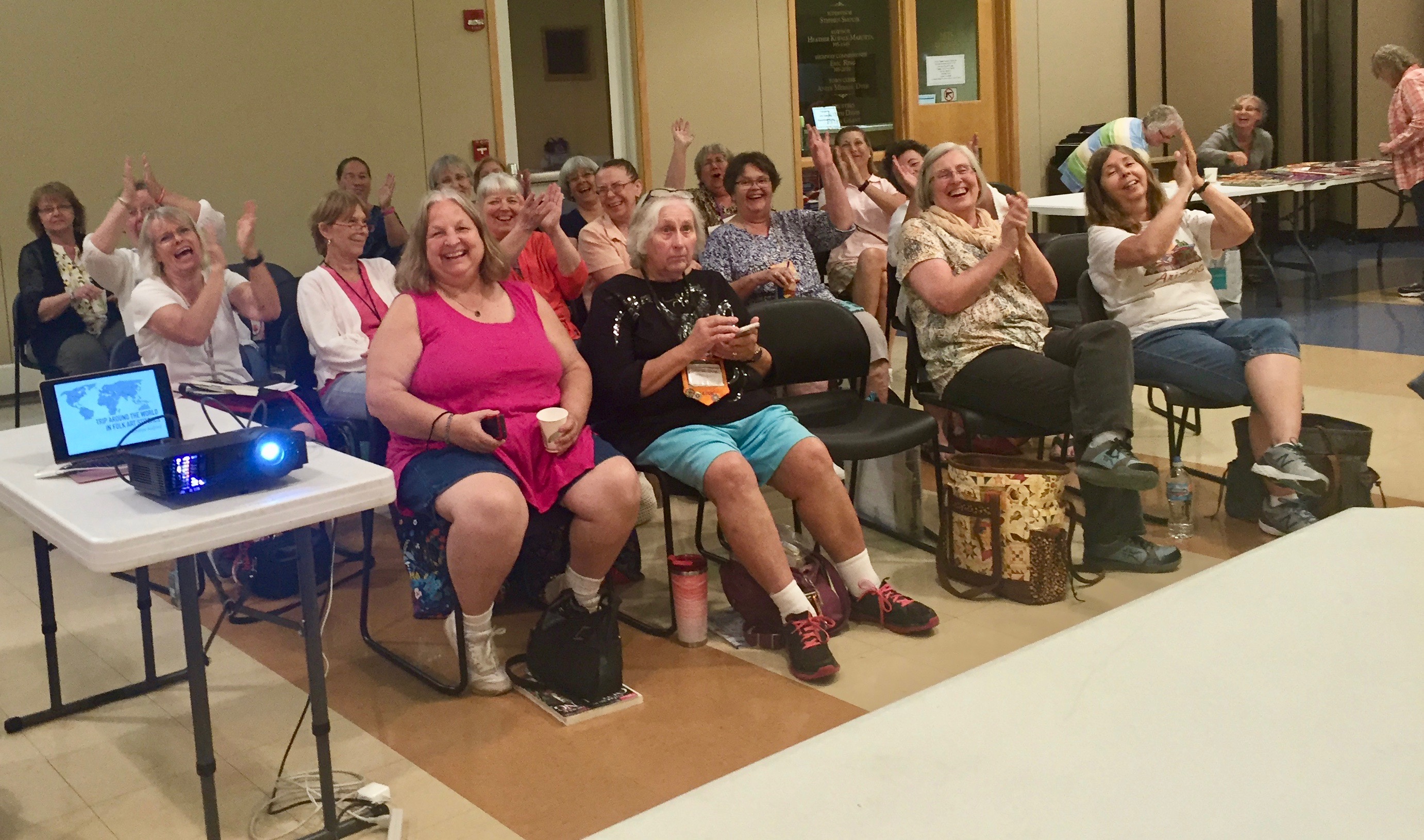 and one to the left…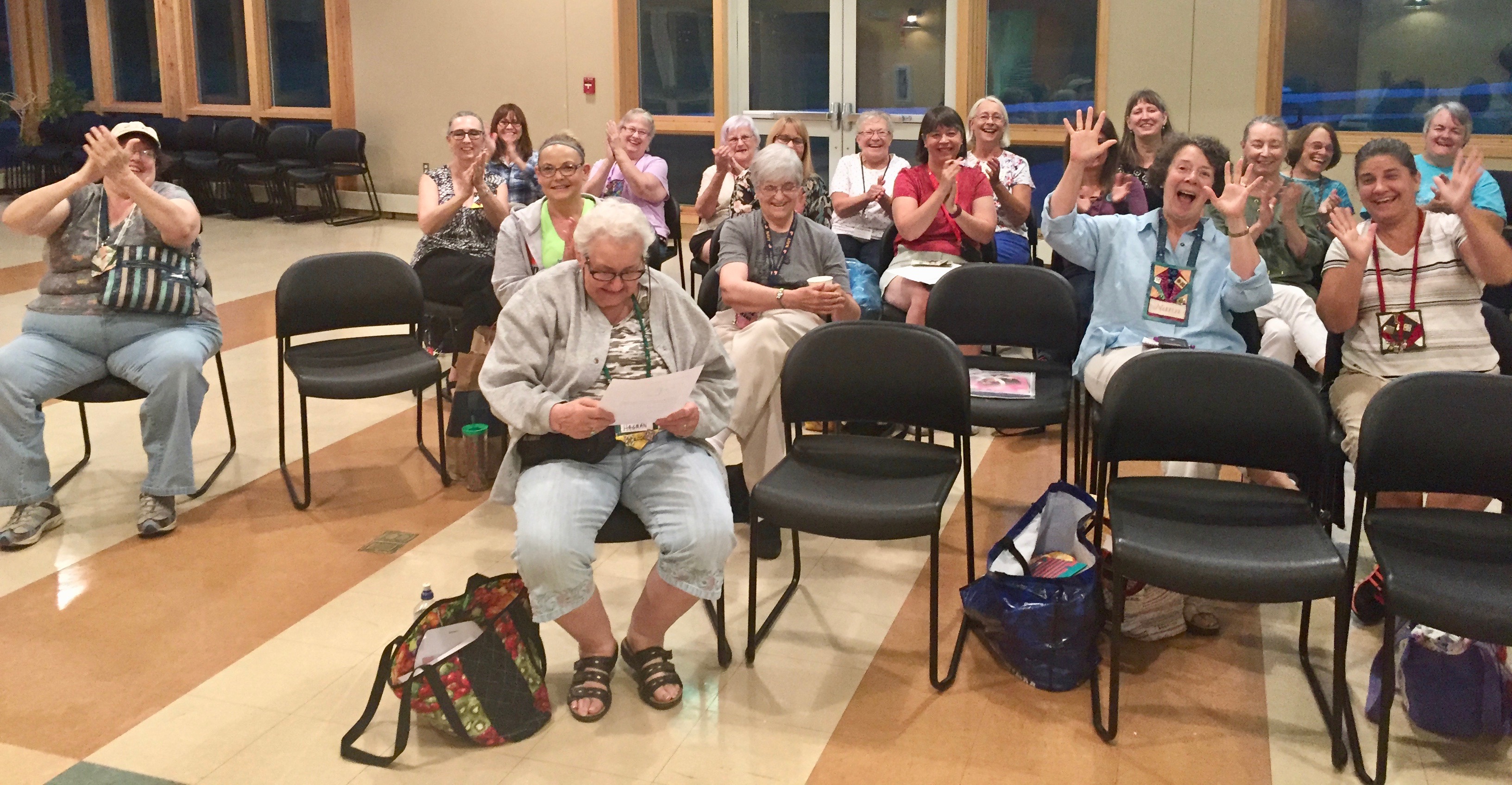 Most people co-operated and smiled for the camera.
It was good to have people sitting close to each other. Some guilds arrange a very optimistic number of chairs  and then the audience is very spread out.
I was there for my Trip Around the World lecture. We had some fun with the questions but I managed to find  winners for my thread. The final winner was really quite close to the right number of miles. Remember it's always the nearest answer without going over…
The traffic going home was much lighter and we zipped down the highway…
Thursday found me headed south to Morris. I'll try and post pictures tomorrow  before I head out on this year's UK adventure.