Ready for a new week?
Still catching up on the last one?
I have lots of plans for the next few days but I'm going to start with getting up to date!
After making the Celebration pillows last Monday, Tuesday was bee day… the day our bee gets together. It was the first opportunity I had had to share (show off?) my book to my friends who posed for a picture and even smiled…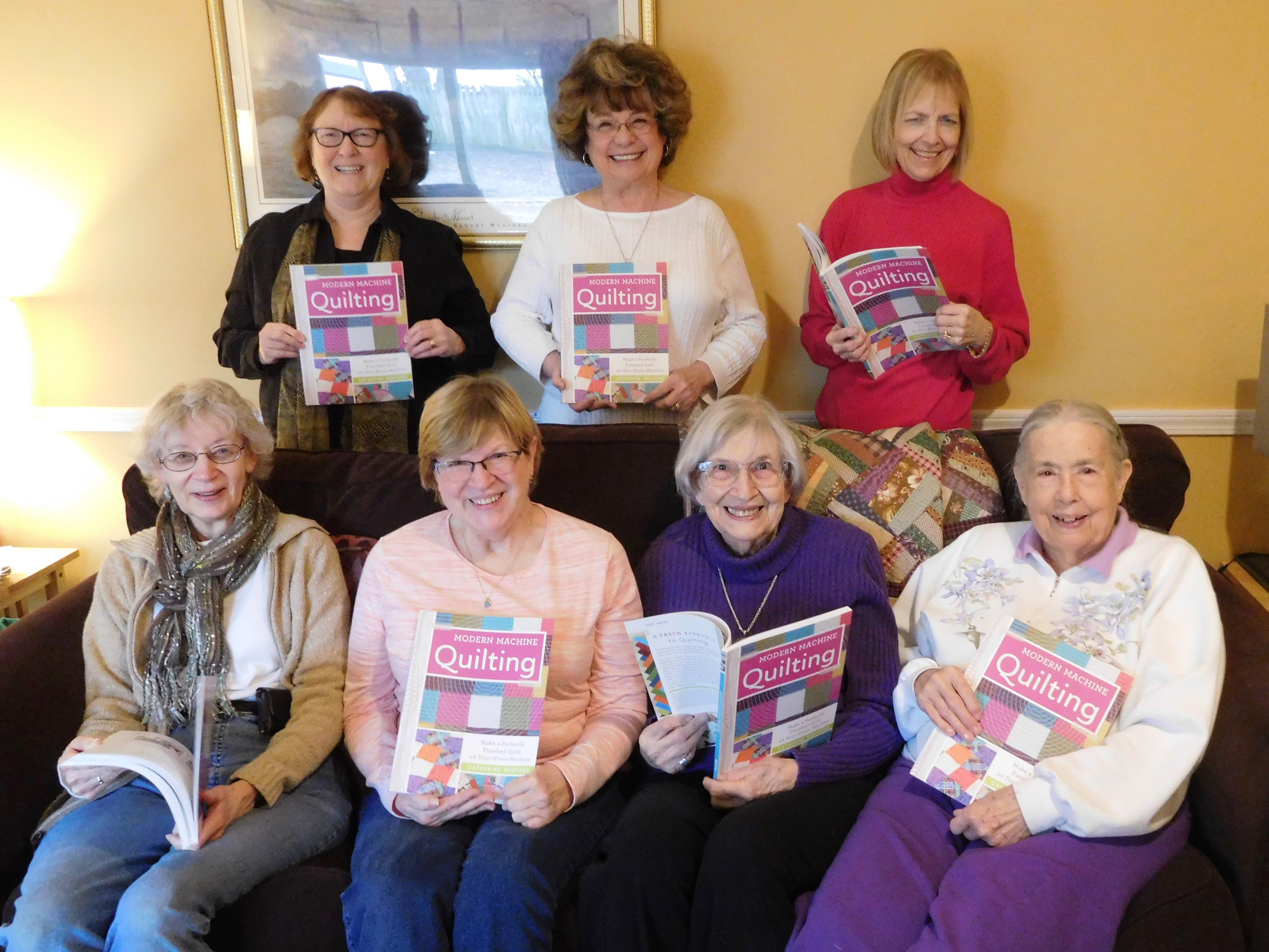 FYI,  I am told The Book is now available wherever you normally buy your quilting books, although I do see it is on back order some places…
Show and Tell is always important at bee and Jean didn't disappoint with another finished philanthropy top ready for quilting.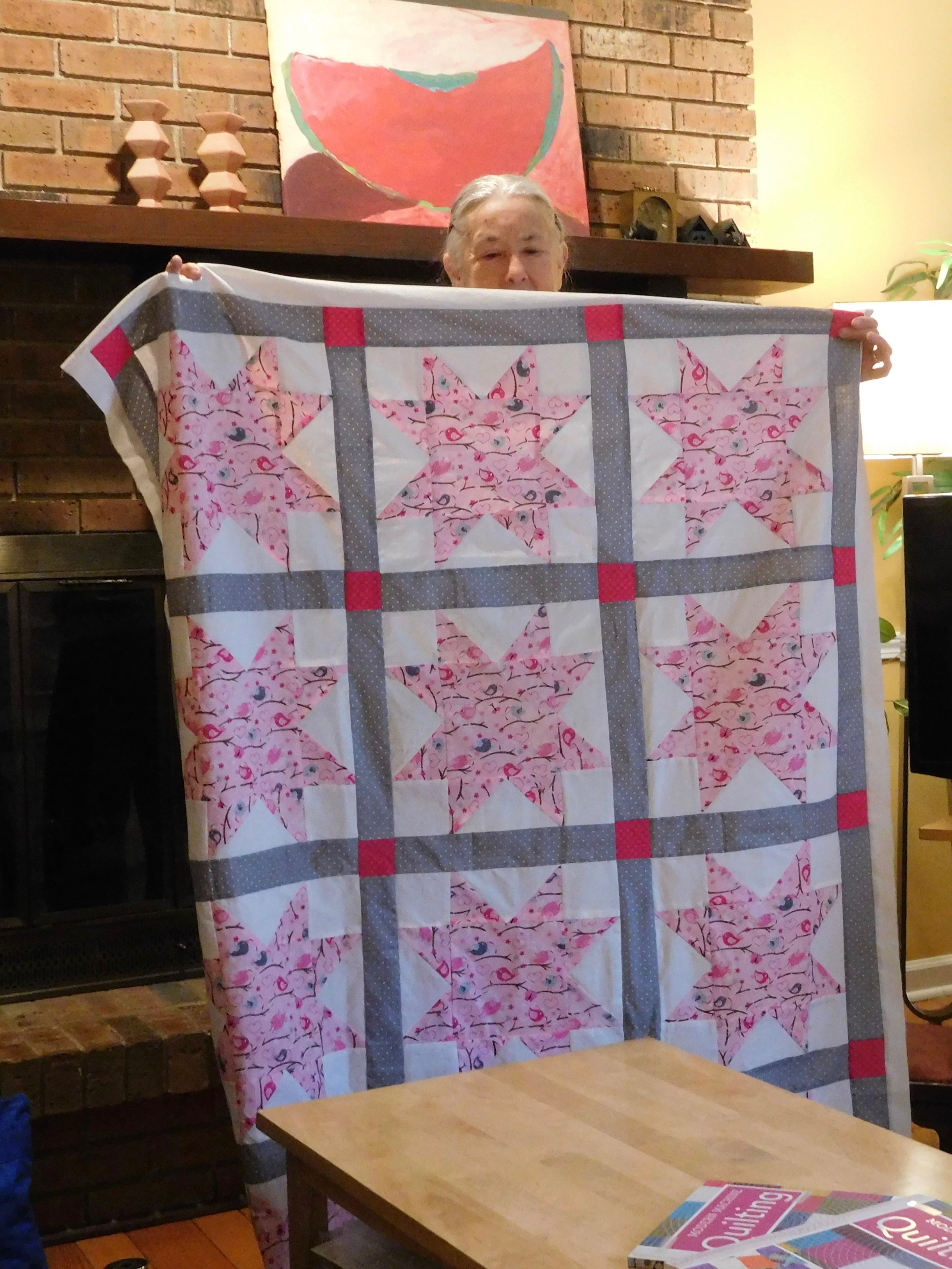 On Wednesday I packed my bags and set off to Glenwood (South on 355, East on 80, go South on Halstead…) to meet the Quilters Plus Guild. Just a little bit of ice at one of the last stop signs…
The meeting started with some business, challenge update, road trip details… and then Show and Tell.
There were quilts for family members.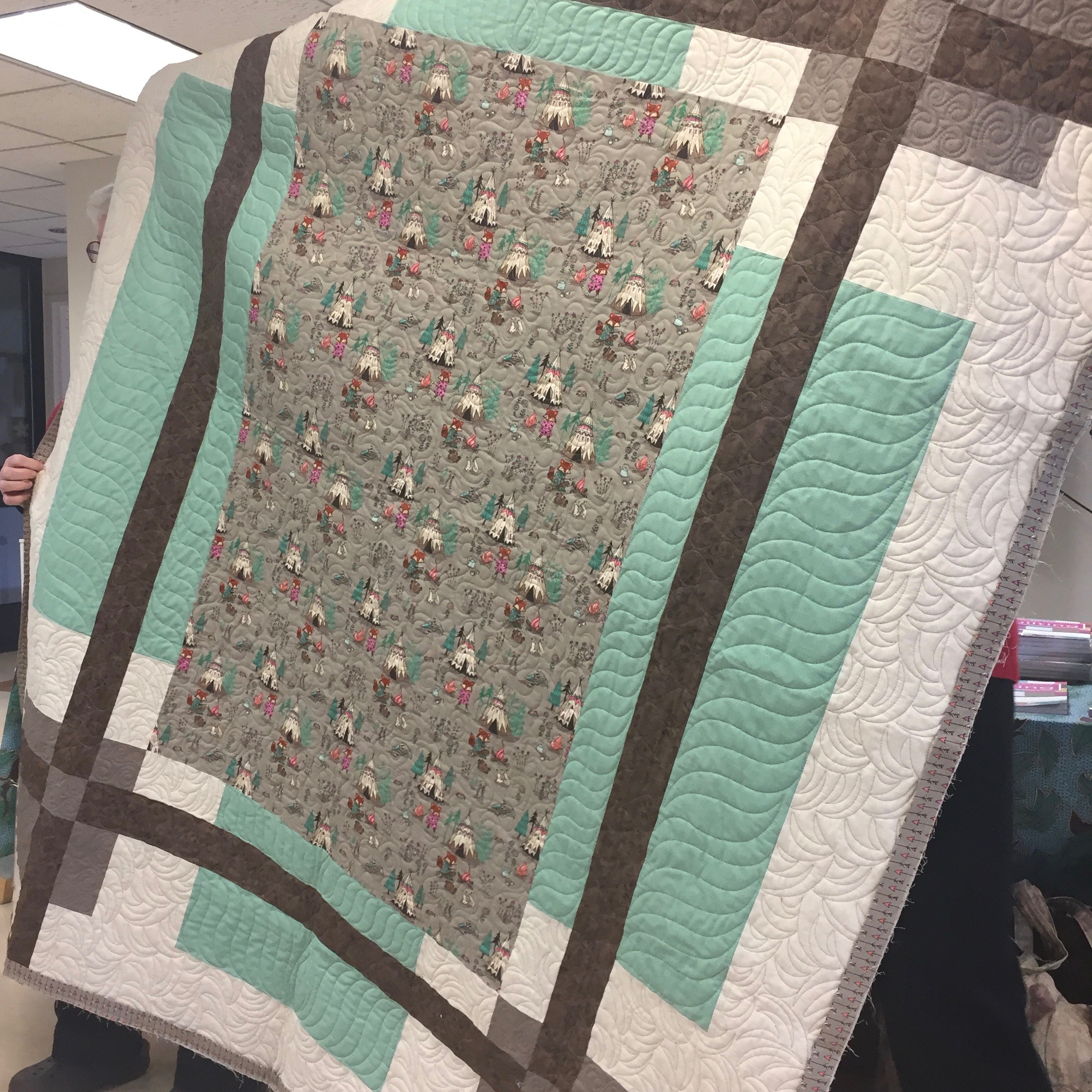 Sandy had finished a UFO with a lovely piano key border.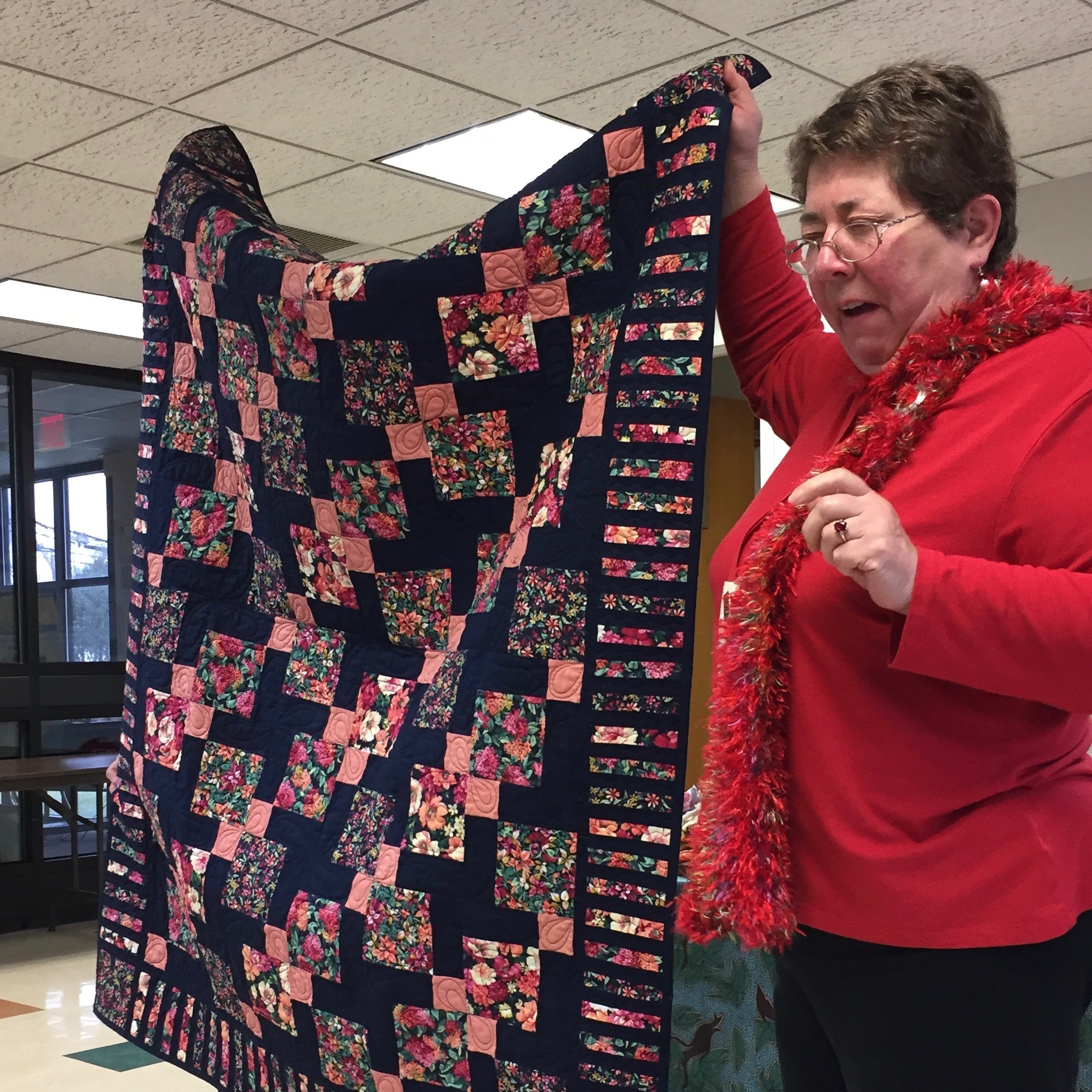 A beautiful red and white quilt,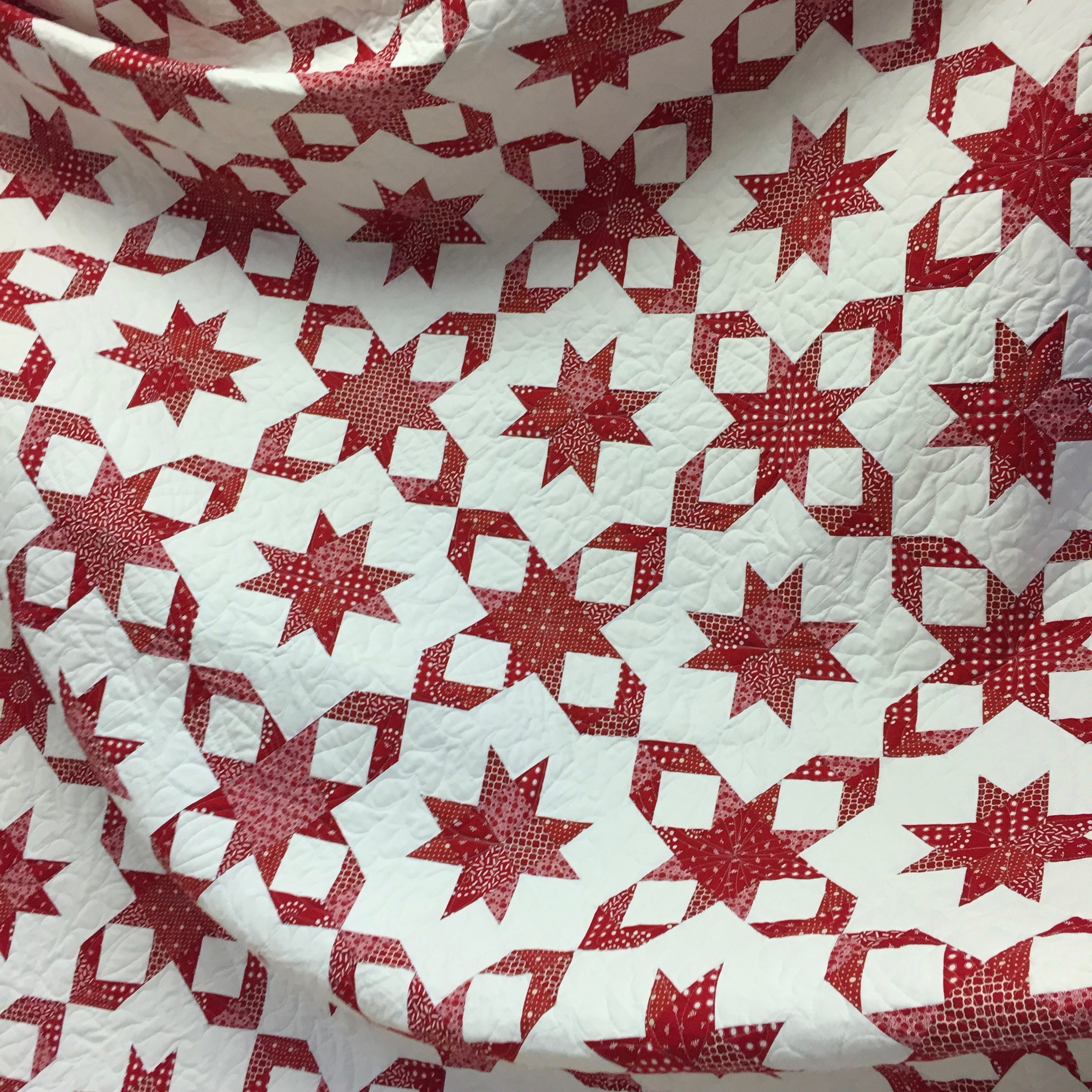 a super finished bed size quilt that had been a very long time in the stitching,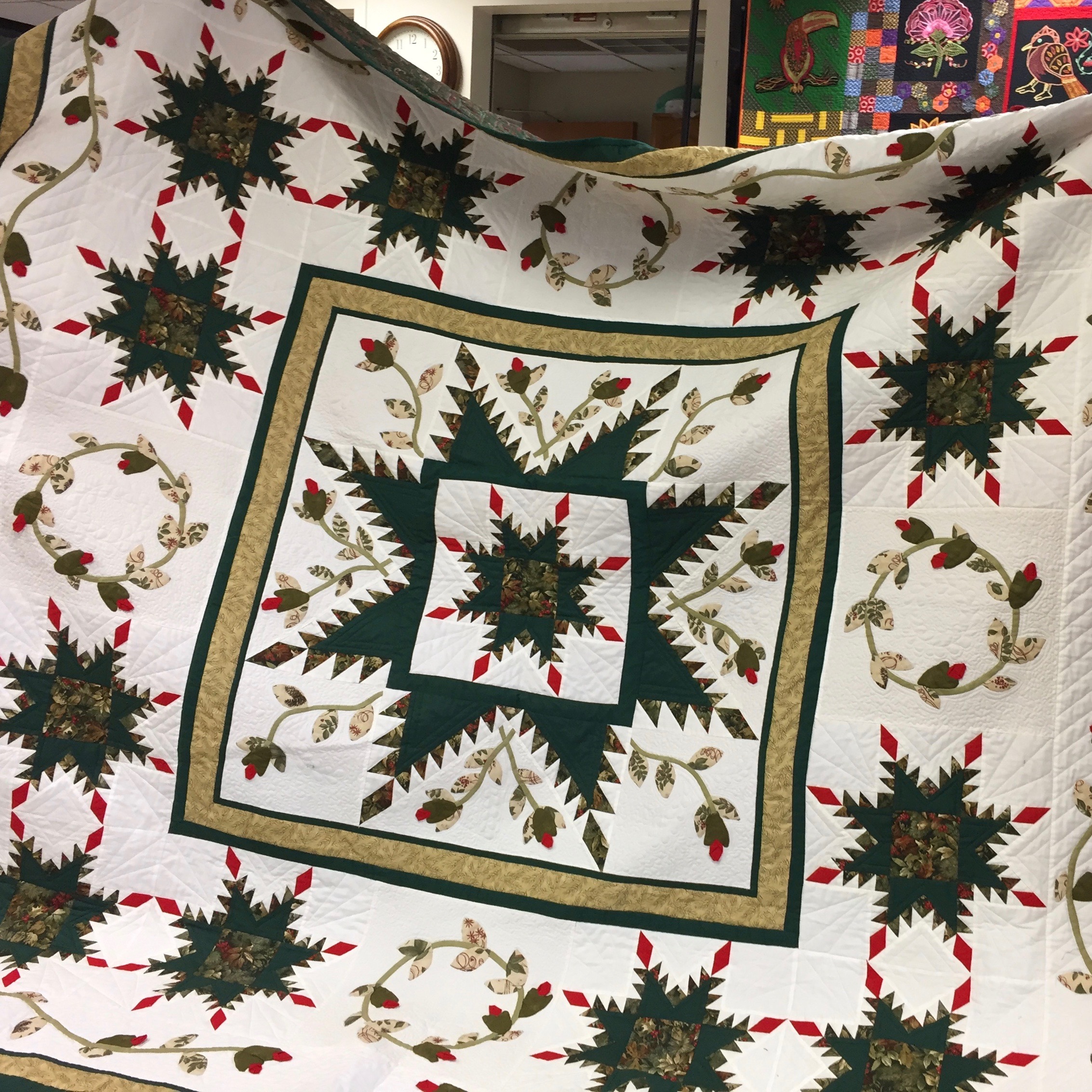 and a colorful collection of African fabrics to end with!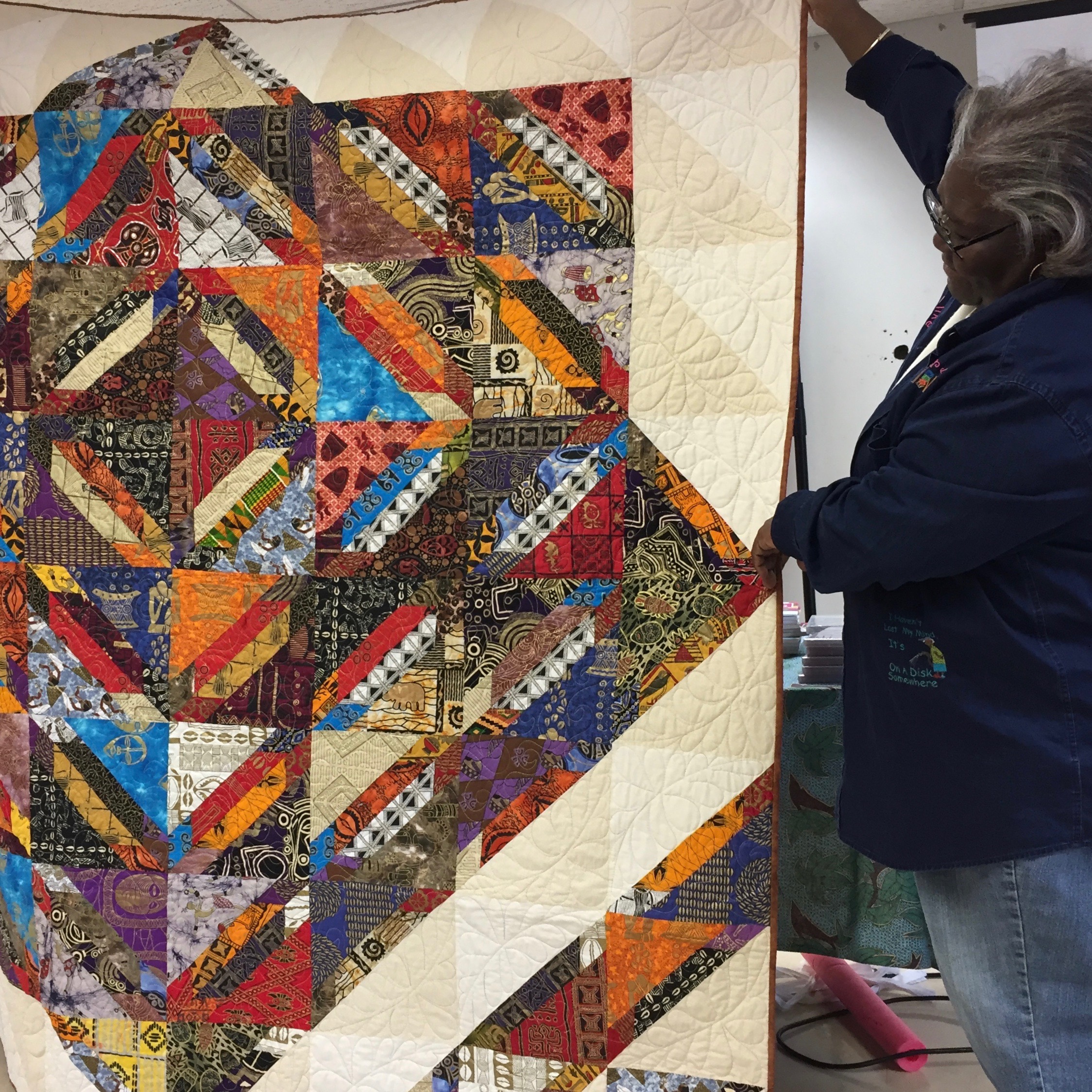 The break provided a little time for shopping and a close inspection of what was to come,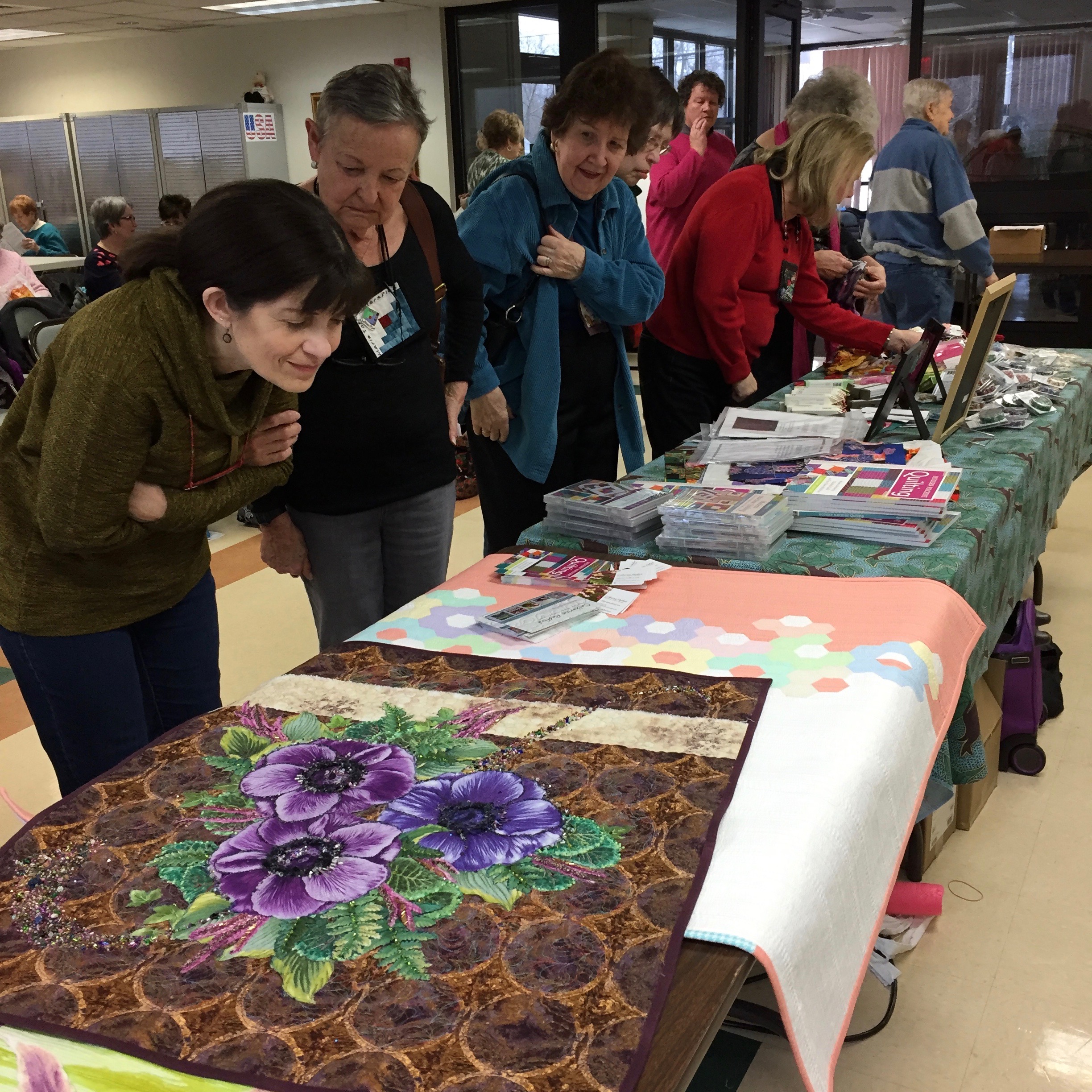 and then I was up for my Language of Flowers lecture. There is a picture of the members listening to Chris's introduction as the featured image at the top of the post.
I was booked for an embroidery and beading workshop on Thursday. We had a very full house!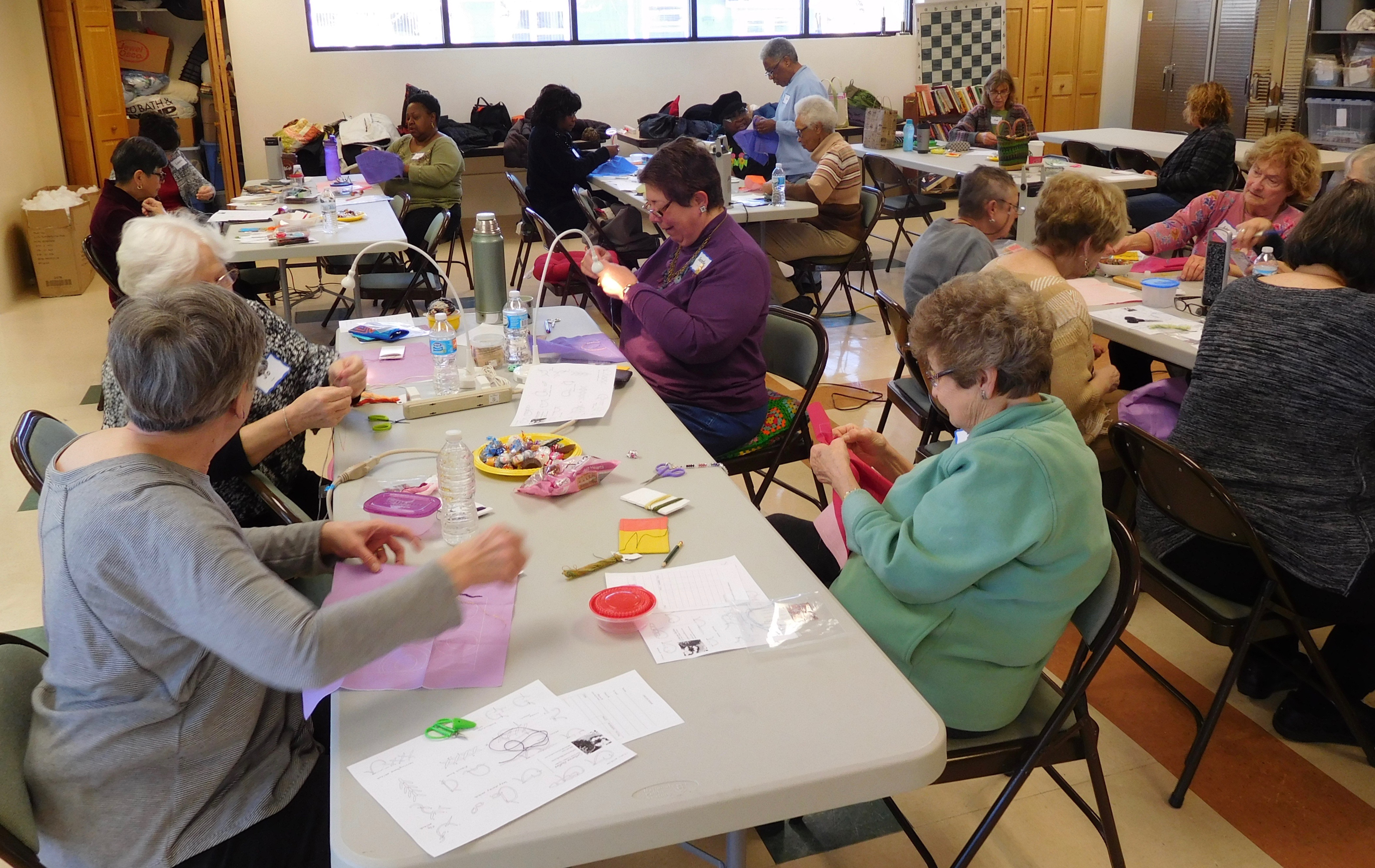 A super class for the first one of 2017! Handwork is so sociable.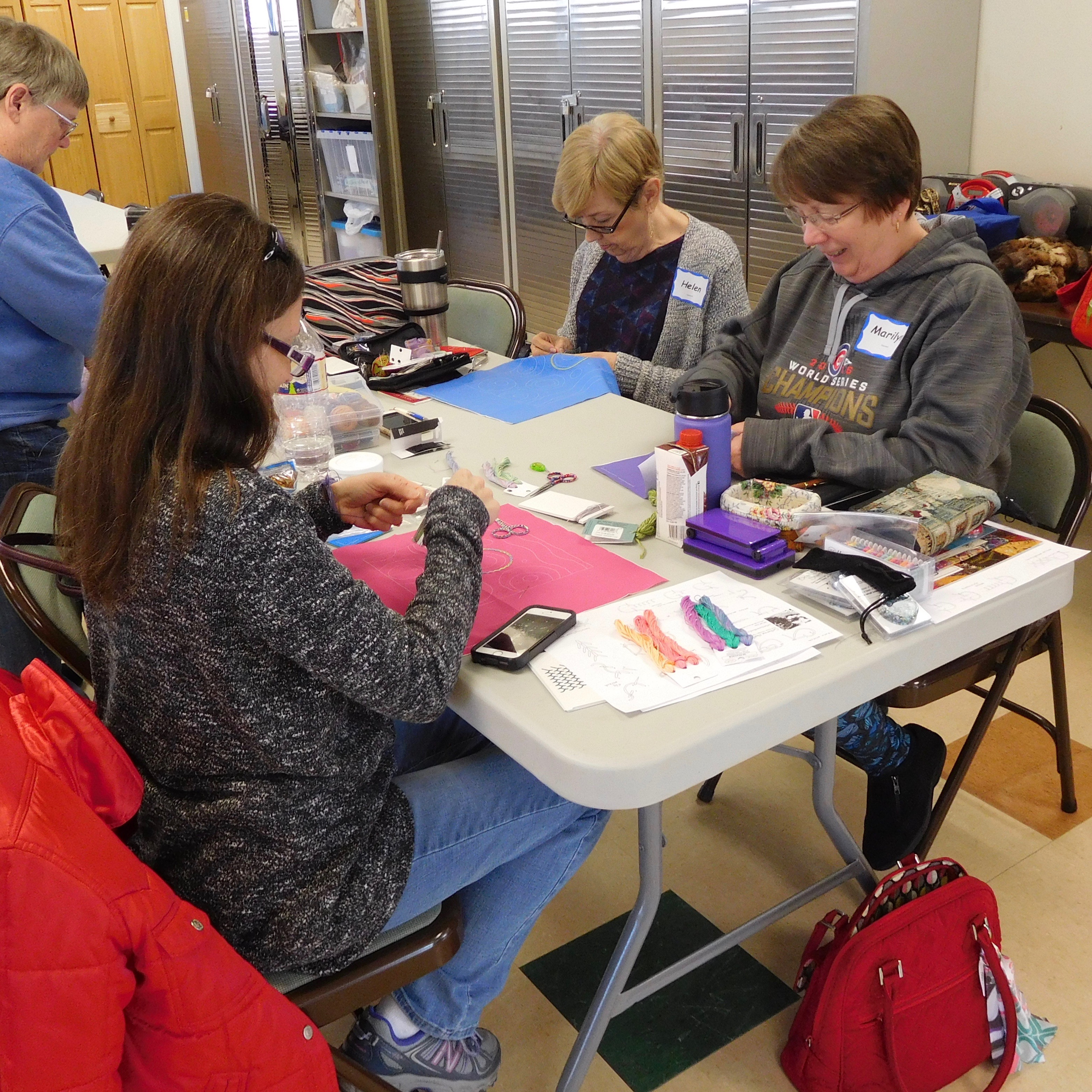 No machines making a noise, just friends catching up with each other as they stitched.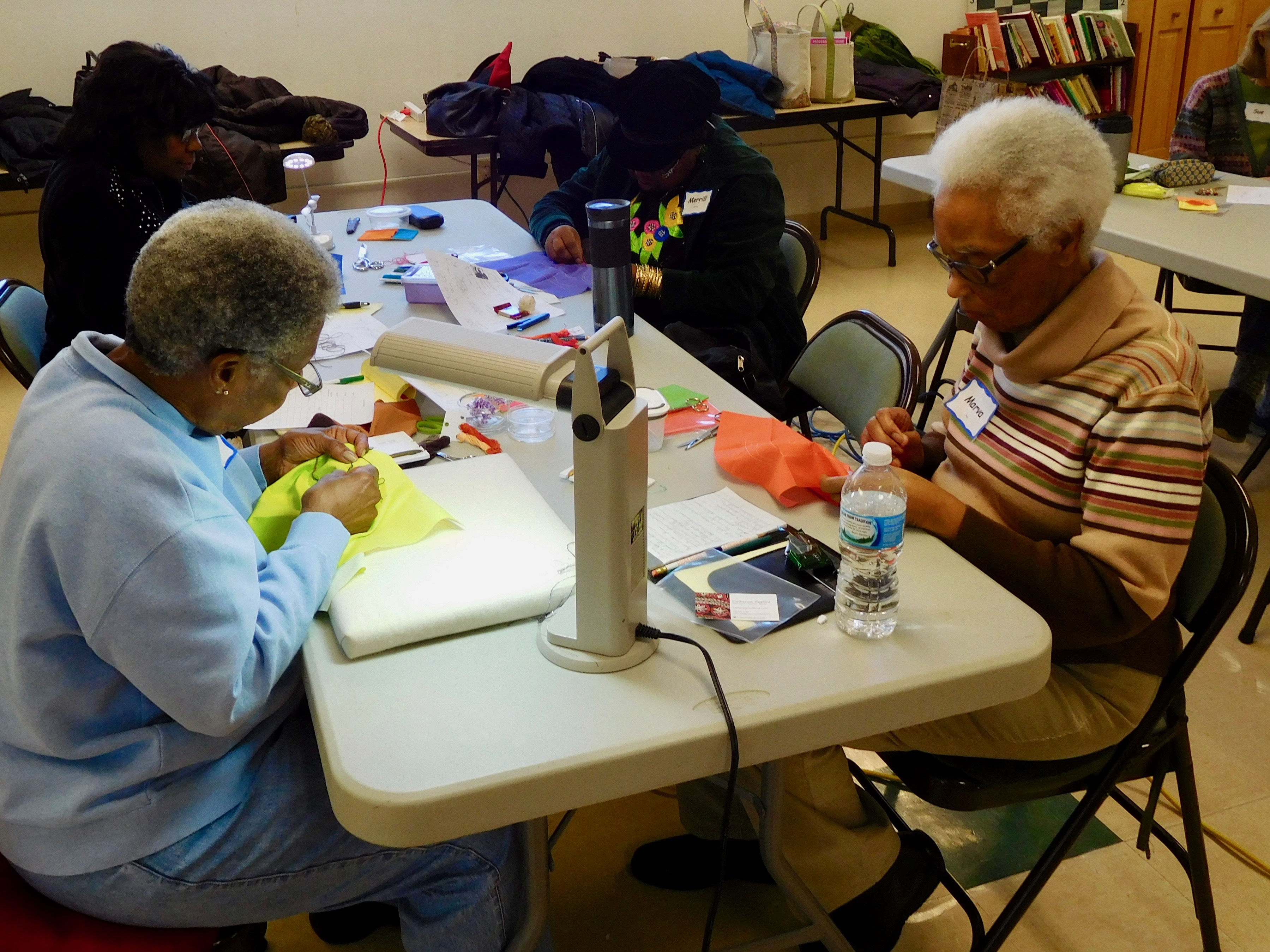 Judging by the amount of thread and beads that went home I'm hoping that there will be lots of hand stitching in everybody's future.
Jo and Sandy took such good care of me. People often comment that I am very lucky to have a job that is such fun. I really am but I have to say I slept very well on Thursday night!!
On Friday I went for my annual eye test. I have ordered pink glasses for the coming year. My blue ones are still OK but it's good to have more than one pair? On the way home I was stopped at the lights long enough to take a picture of this building.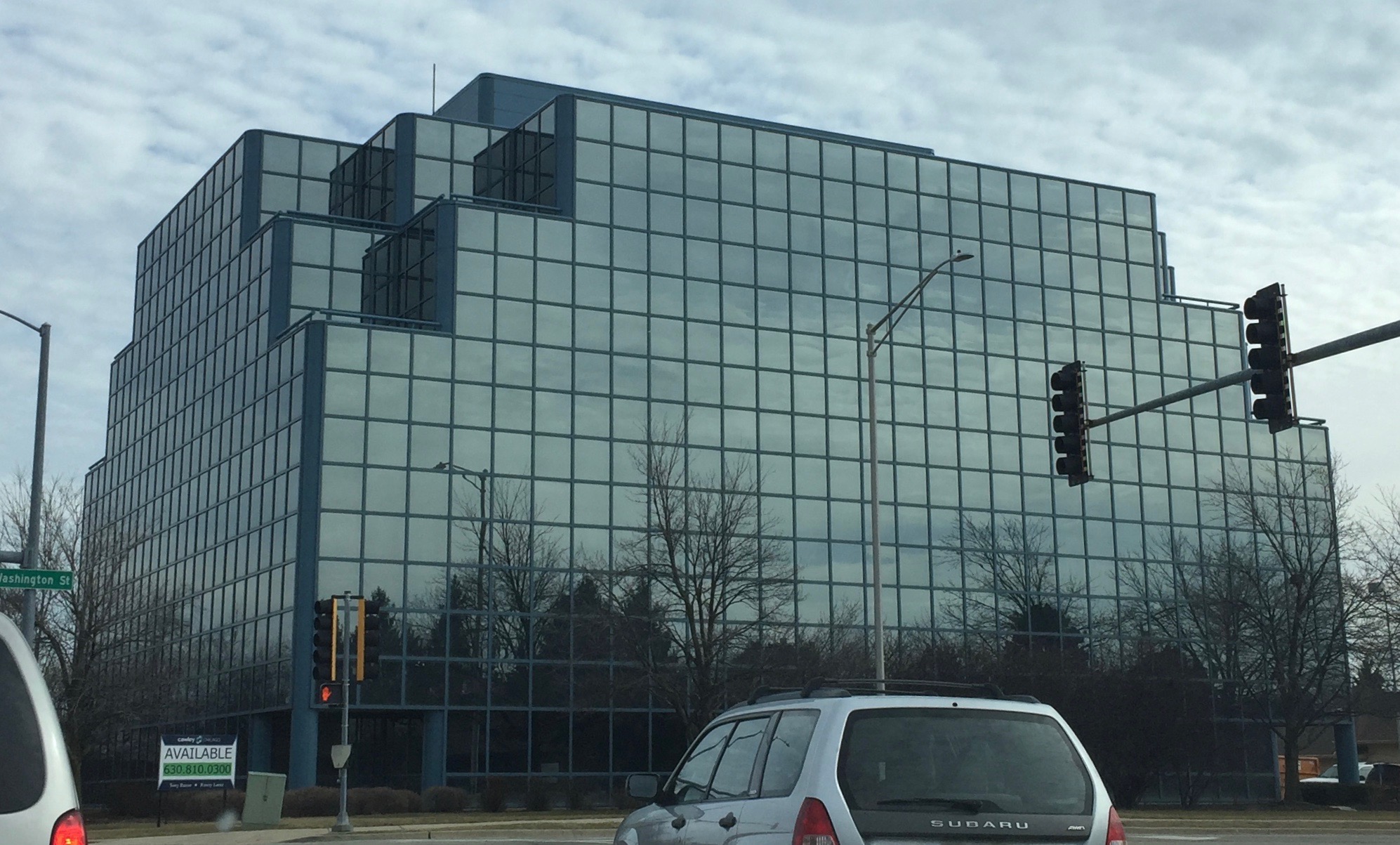 It's been a while since I made a building inspired quilt. Perhaps there is a new one coming soon?
I basted my Trip around Australia top ready for quilting on Friday afternoon.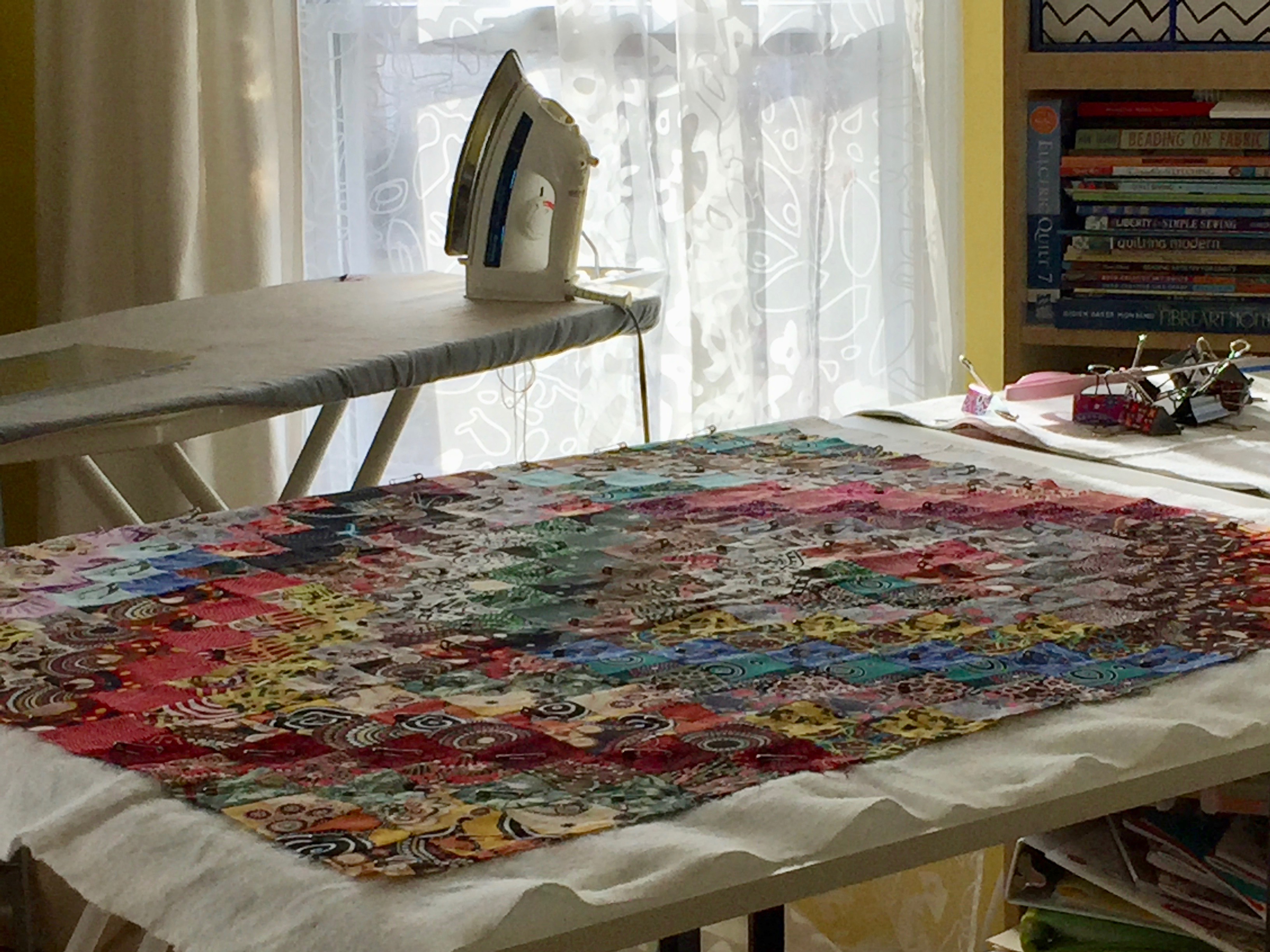 I used a fine grey thread to add a grid over the whole top and then changed to 12 weight orange thread for a spiral. The grid prevents any distortion that a large spiral can cause when it is the only quilting but disappears into the background. The teal binding represents the ocean surrounding the largest island in the world.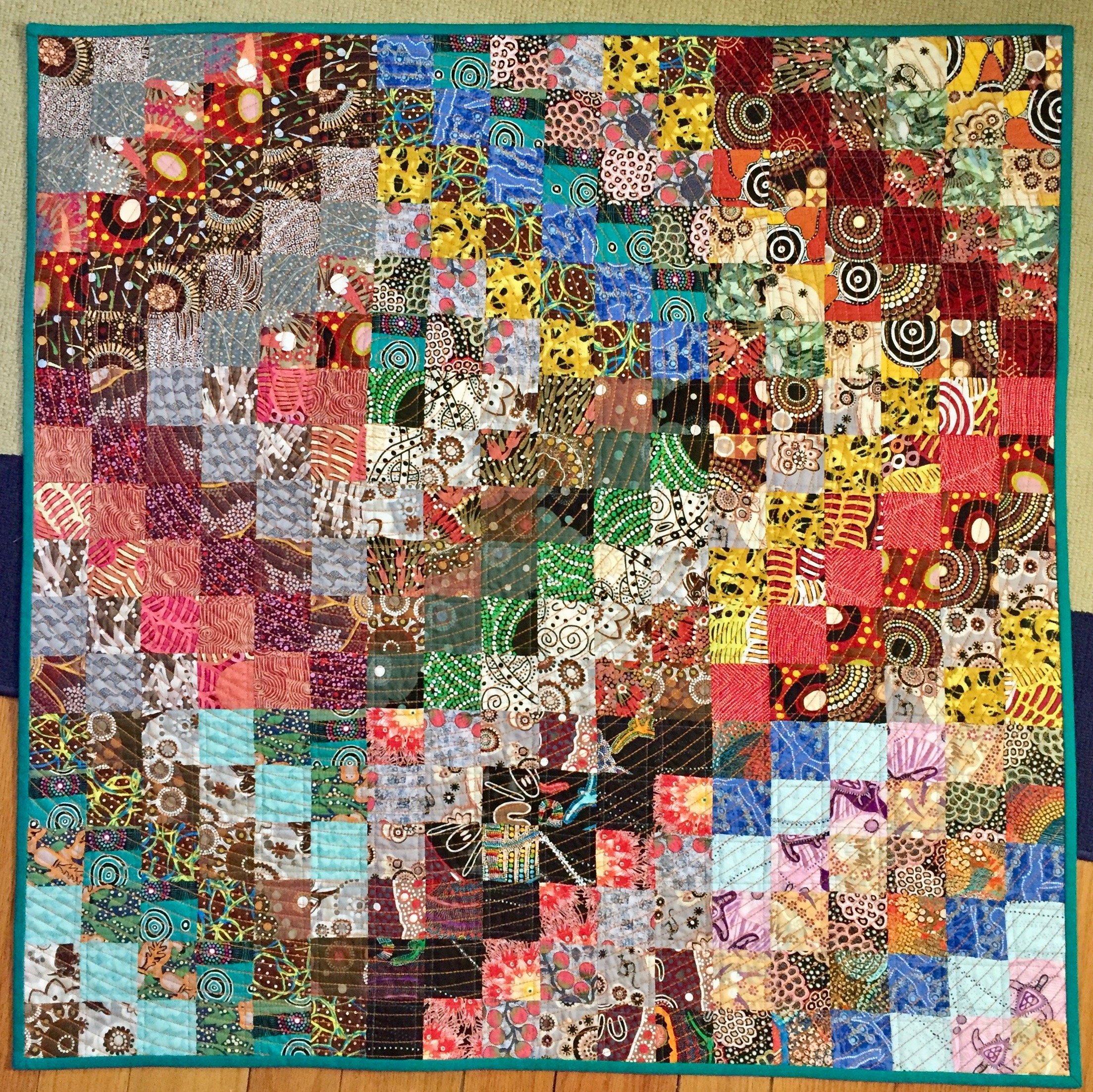 Almost finished! It still needs a hanging sleeve and a label.
I am home almost the whole month of February. I bought myself a pot of hyacinths to celebrate, not that I don't love traveling but if I'm away then plants have a tendency to be neglected…
The weight of the flowers made them fall over so I cut them off and put them in a glass of water to continue blooming.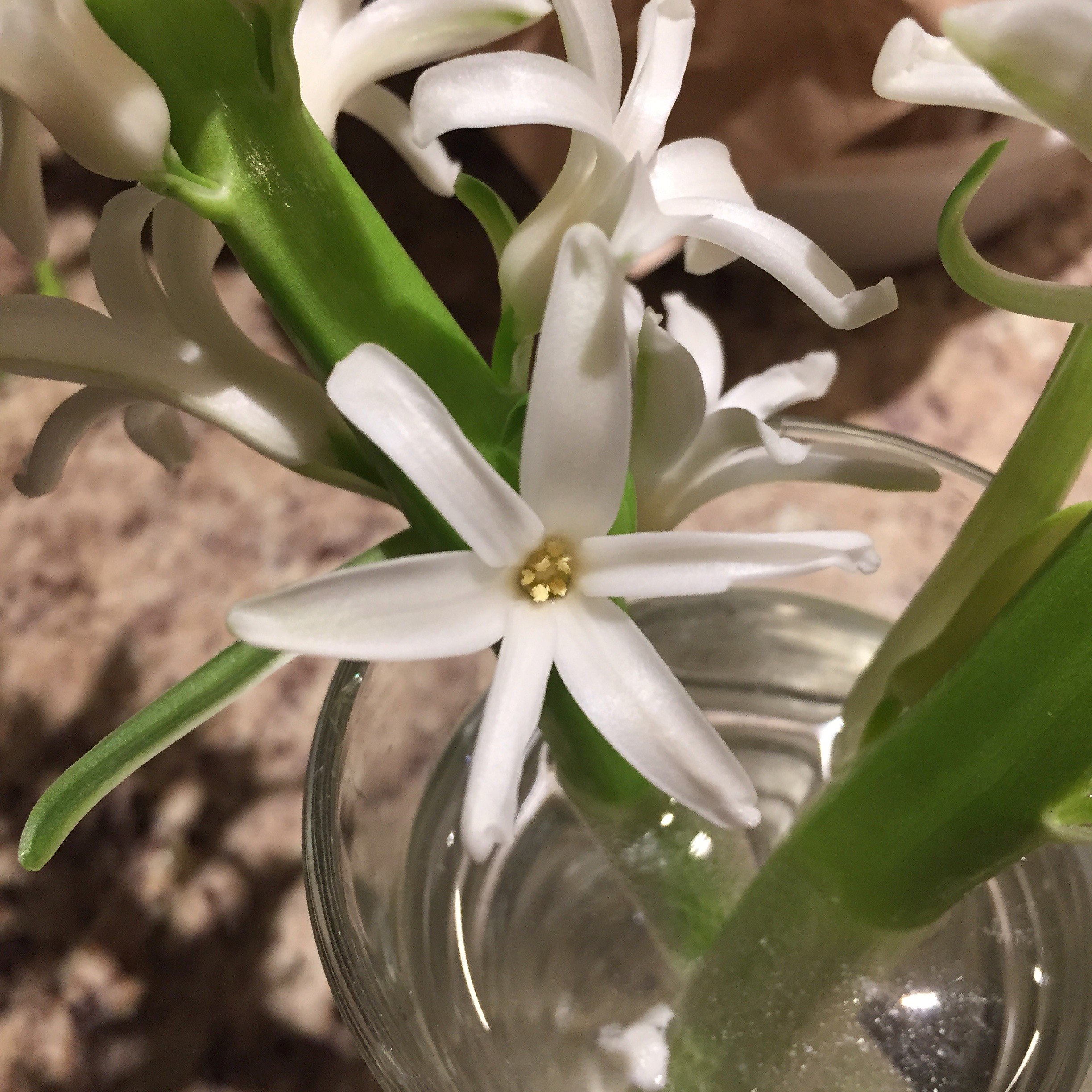 So pretty. They smell  lovely too.
More quilt tops to sandwich and get quilted this week. Back to the sewing machine!