You might be forgiven for thinking I spend quite a few hours watching television with my hand embroidery on my lap. It has certainly been that way recently but the time has come for me to get some quilting done… real quilting, as in adding the stitched line on top of my quilt tops…
Today, as a warm up I ventured in to my sewing room and sat at my machine!
Way back in time, last summer, I was in Cedar Rapids, Iowa. While I was there I paid a visit to Delve MIY with Melissa. I came home with some fabric that I promised I "would make something with"! It was beautifully packaged with a ribbon and it has been a lovely ornament on my counter for quite a few months.
As though I needed something else to feel guilty about, it has been staring up at me saying "use me" whenever I have looked in that direction. I have been very busy. Well, I need feel guilty no longer!
I started by pressing this double repeat of Melissa's Celebrate!: Labyrinth.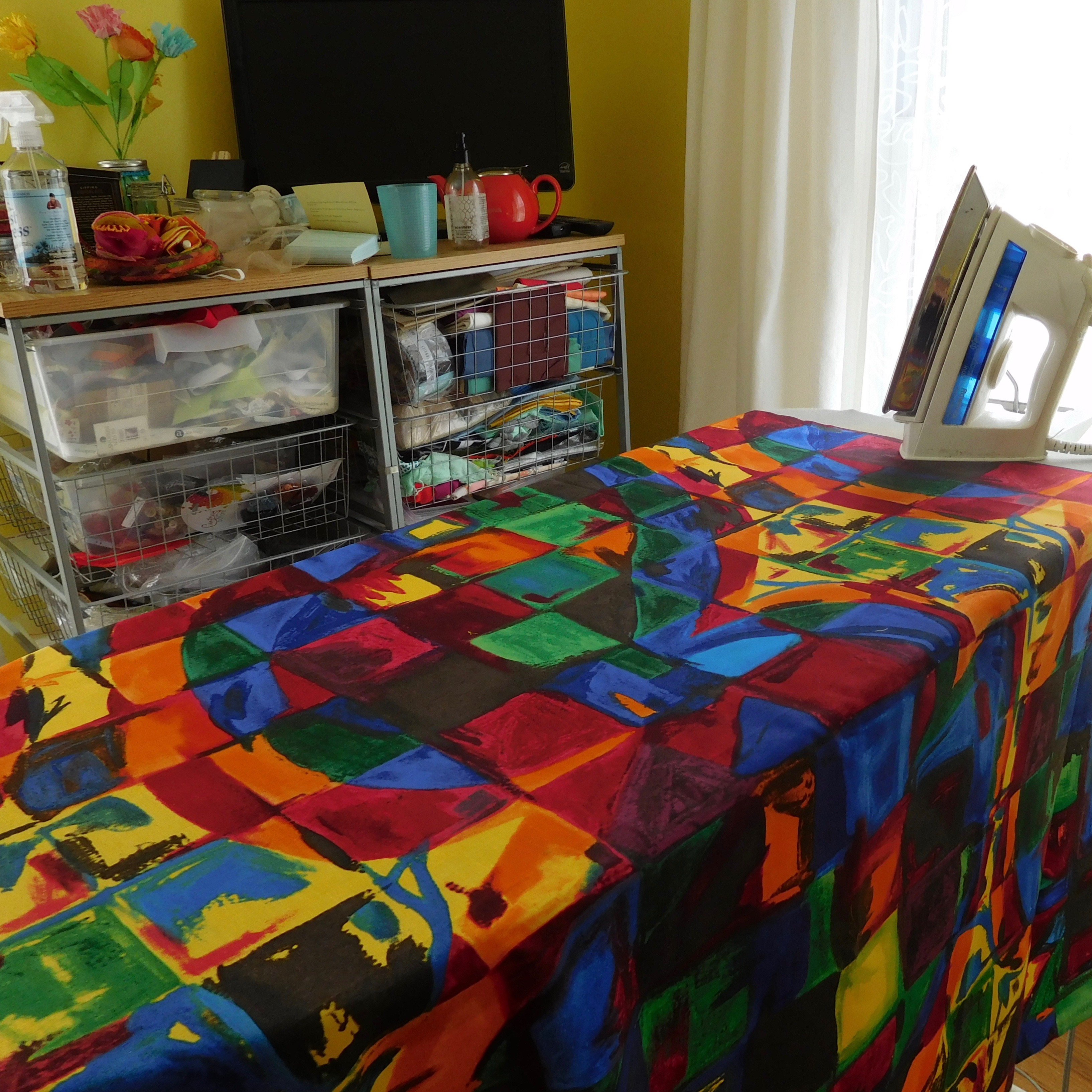 I fussy cut two 15″ squares, right from the middle,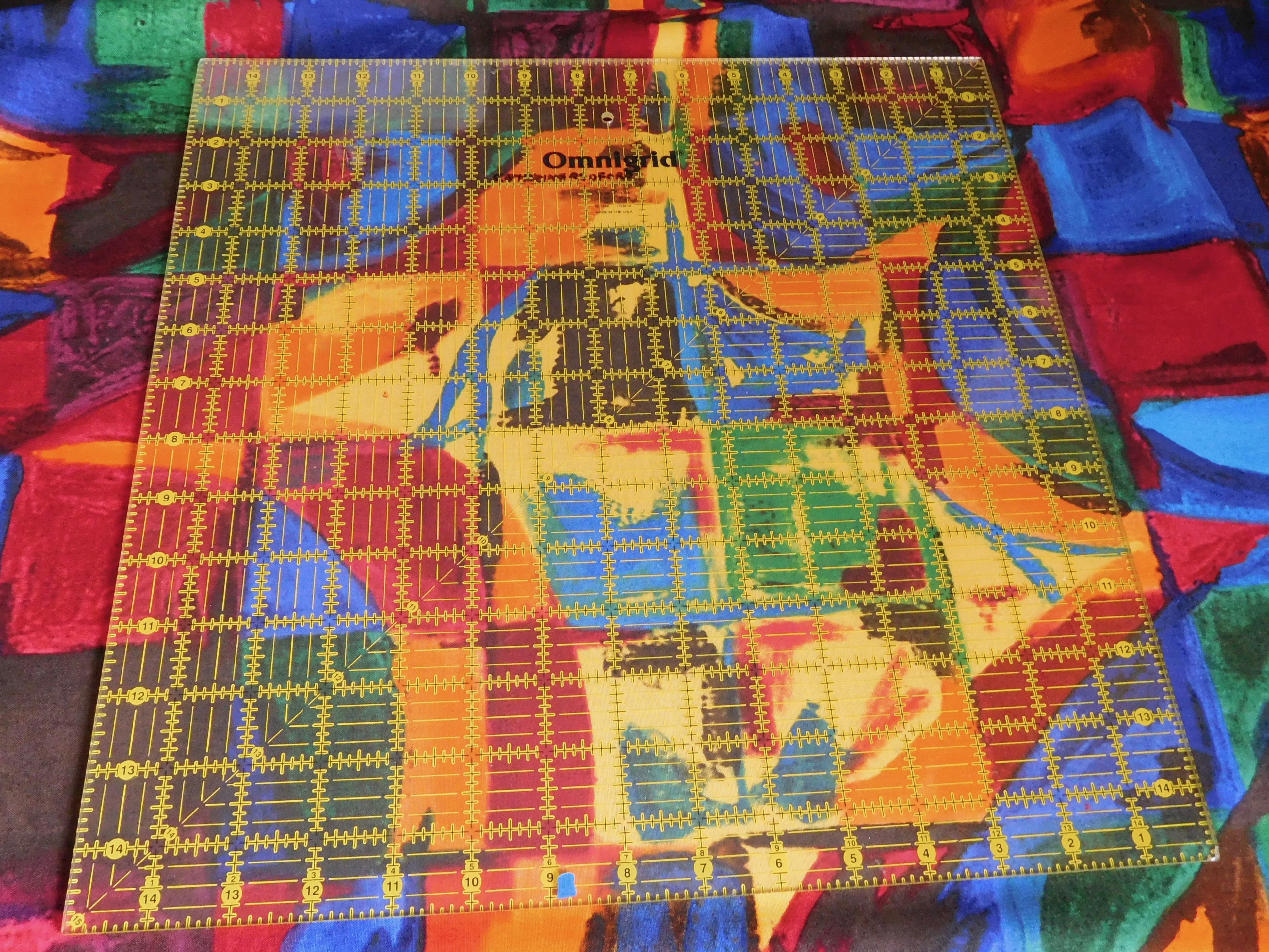 and basted each square with backing and batting,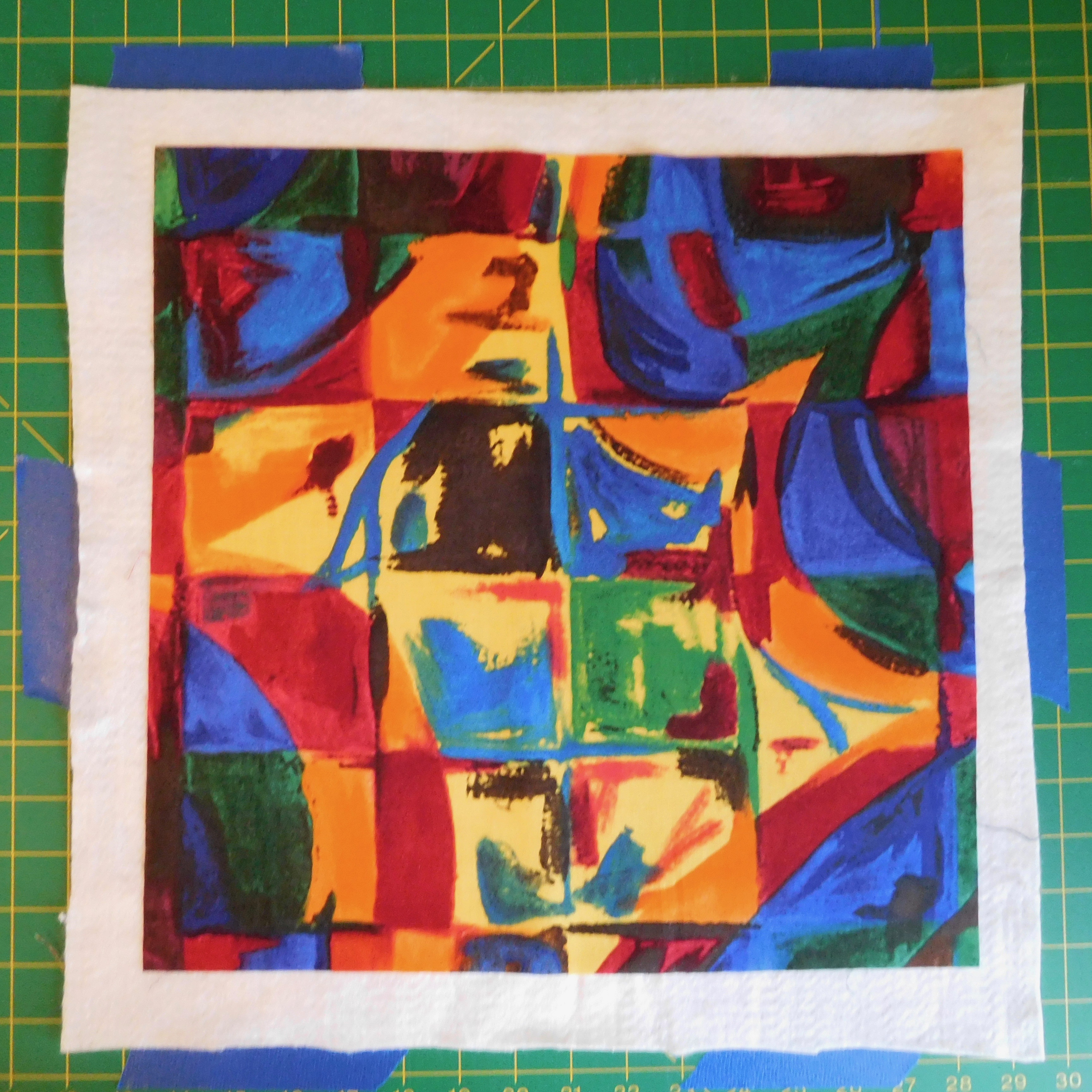 and set to stitching.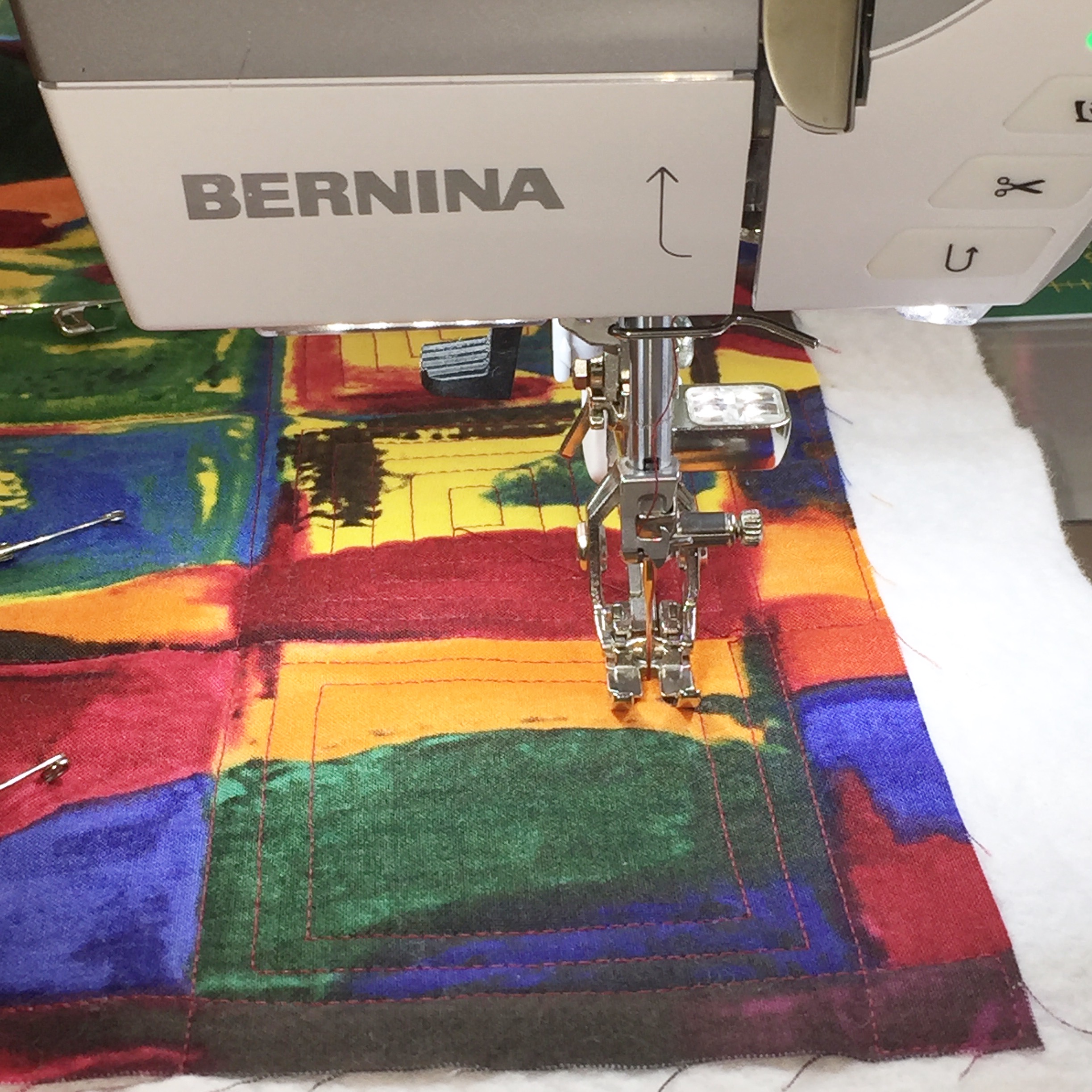 One sandwich received some walking foot quilting, a loosely square grid based on the design in the fabric.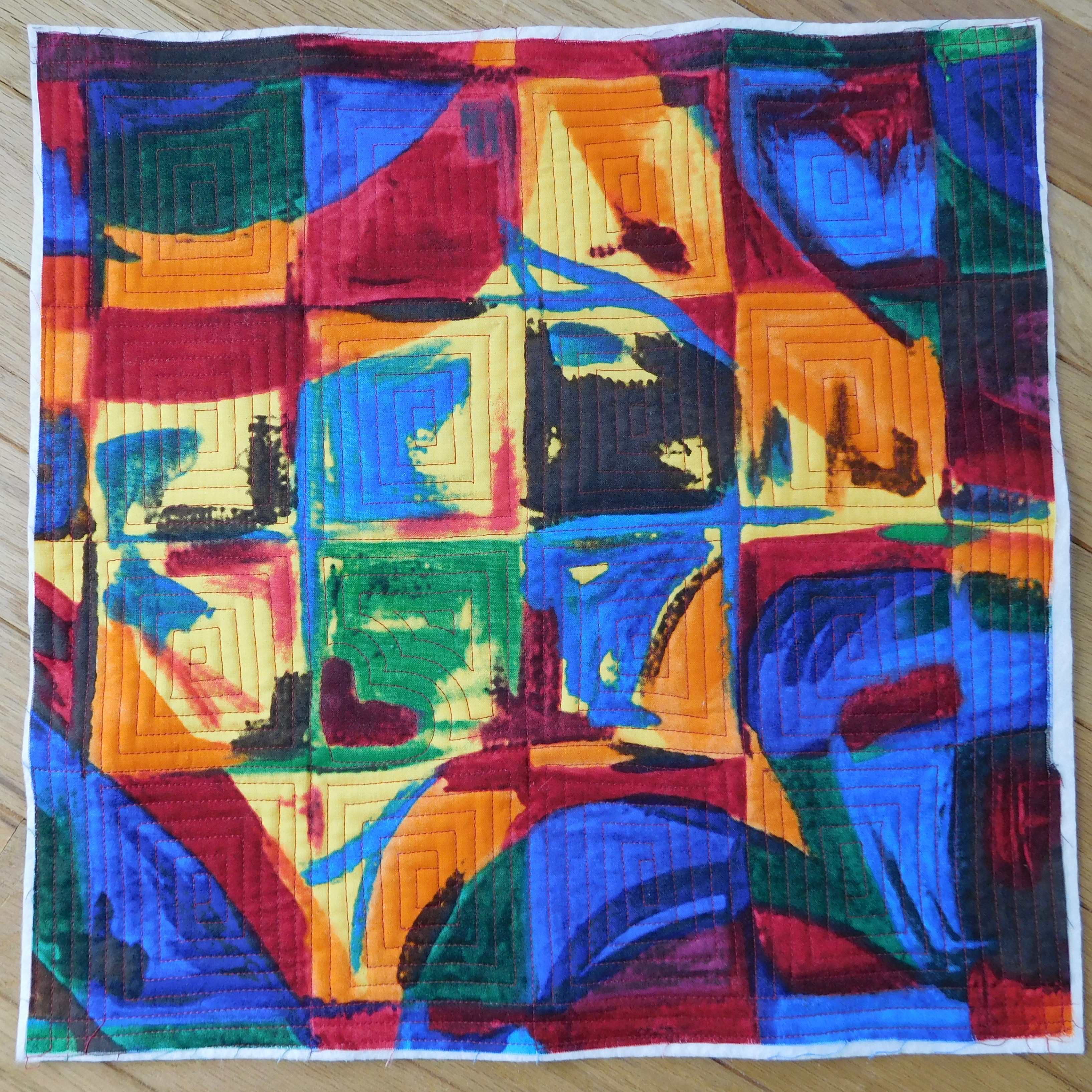 I wanted to take special notice of the red heart so I stitched that square a little differently, taking it slow around the curves.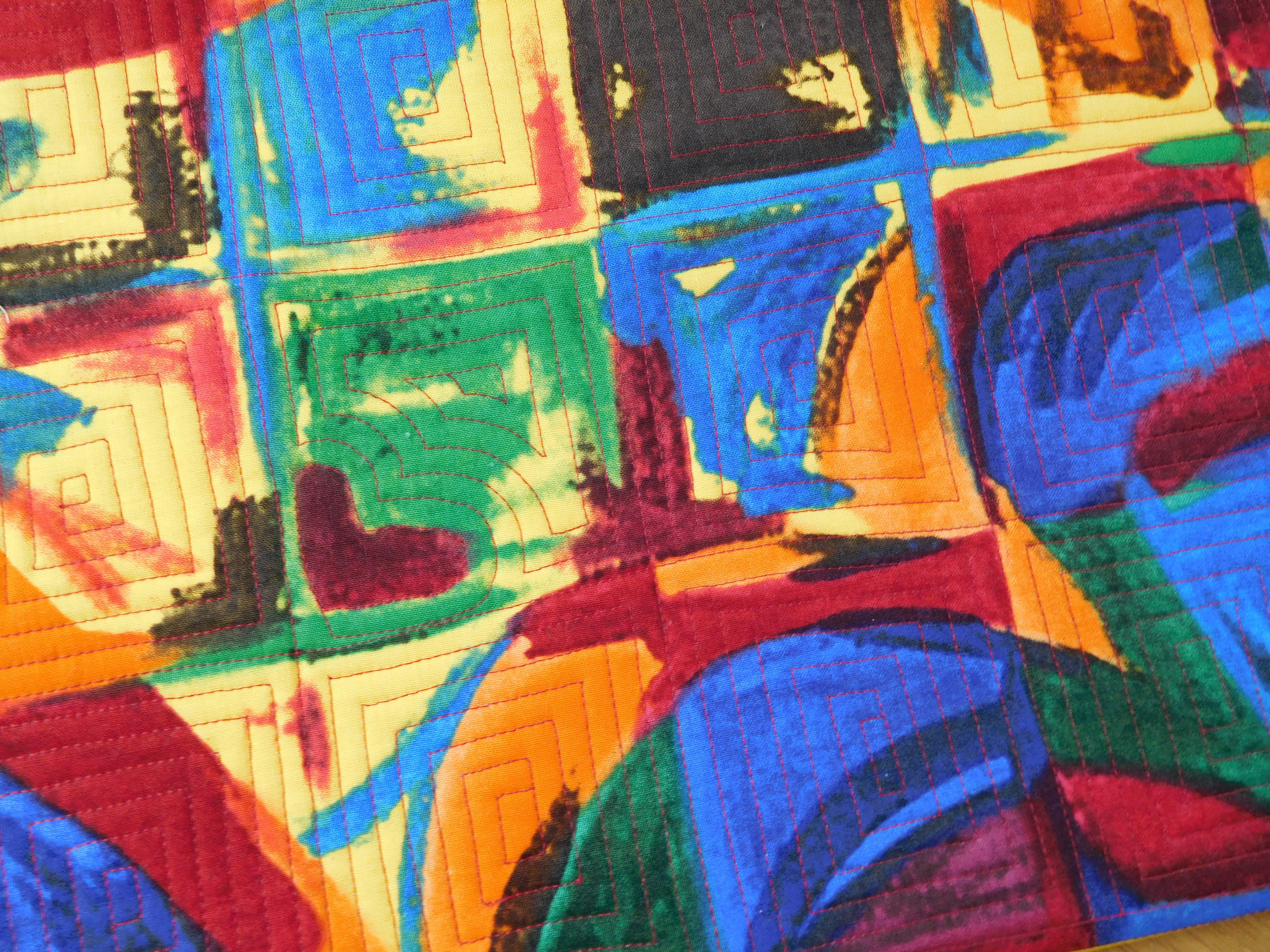 I put the feed dogs down to free motion quilt the other sandwich.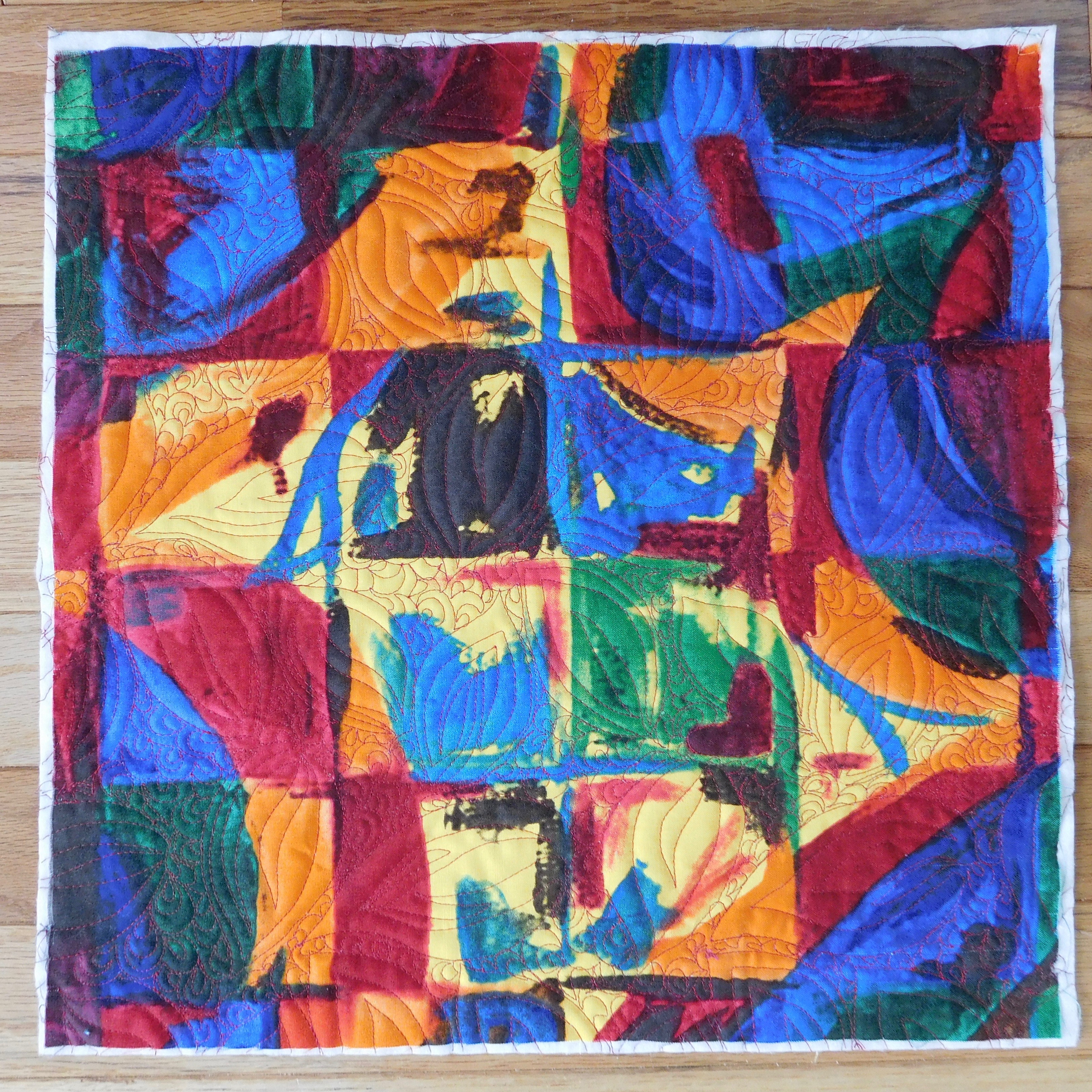 Do you like the design? Here's a close-up.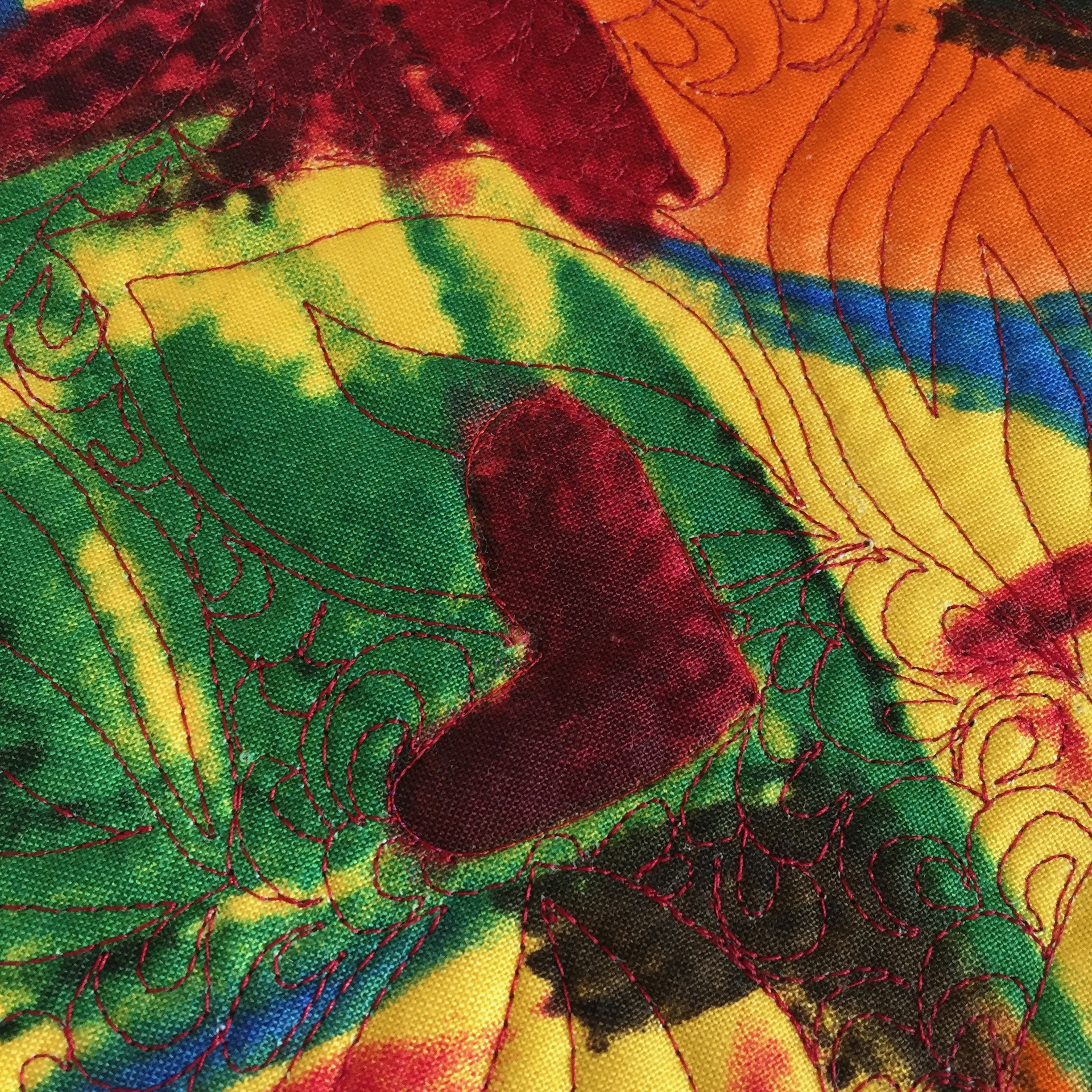 If you are at all inquisitive you might be wondering how I came up with that motif?
Here's a hint.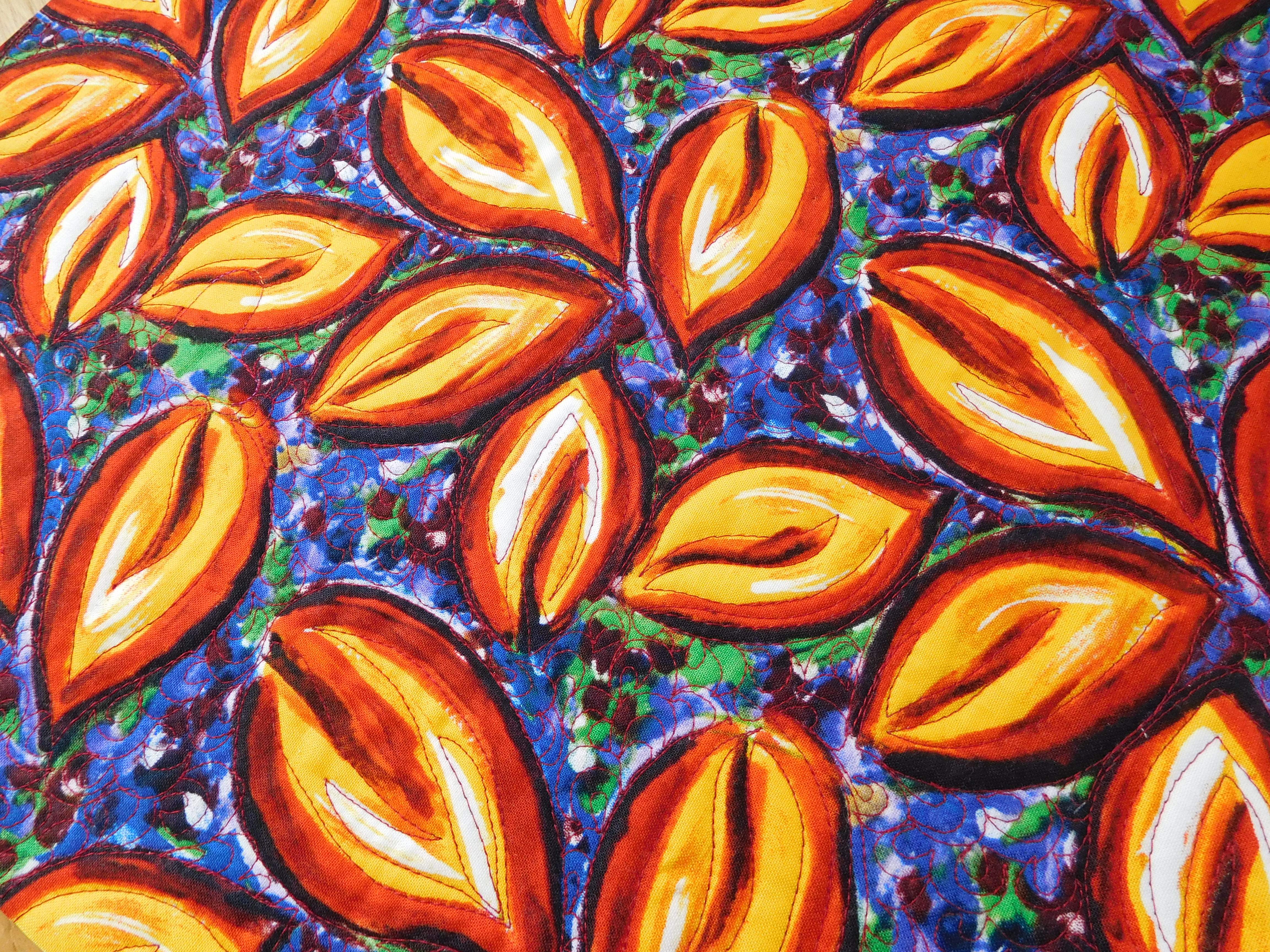 I had layered the Labyrinth fabric with a piece of Carpe Diem: Energy and stitched from the back! Such a great way to practice your free motion stitching. Fun?
So now the  two squares were quilted, what was I to do with them?
How about two lovely bright pillows?
I did a quick and simple envelope style.
Walking foot quilting…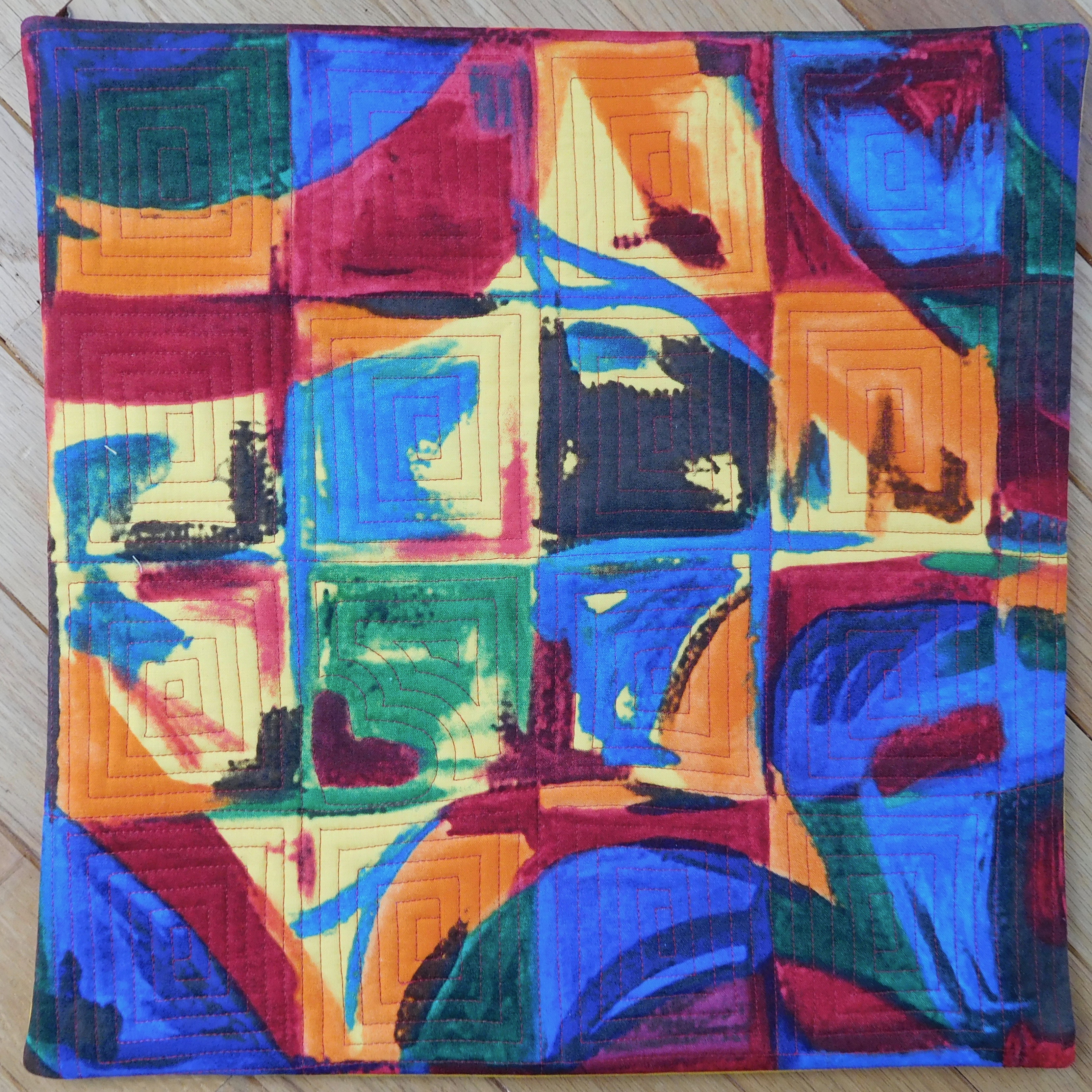 and free motion.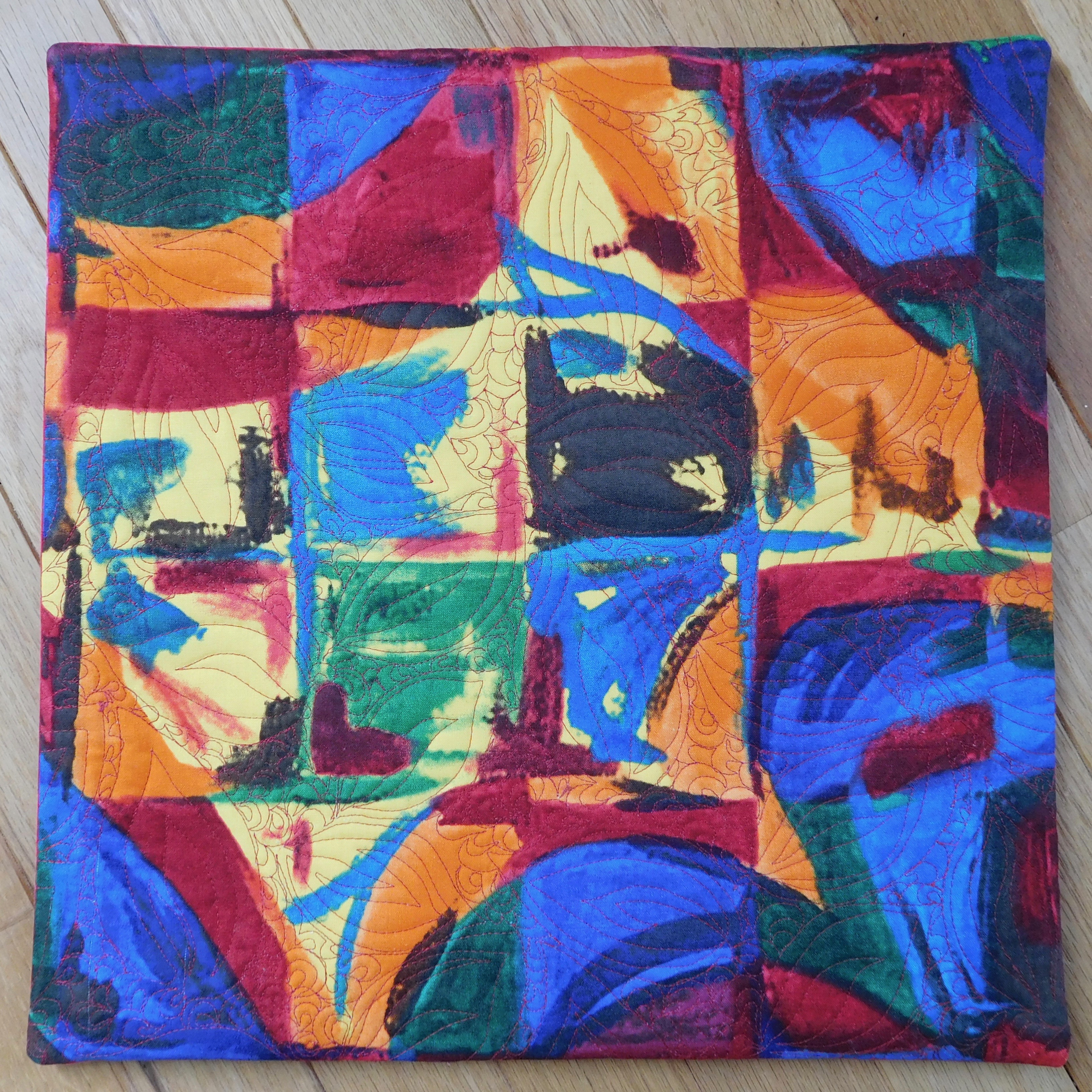 I had pillow forms ready to use so, in no time at all, two pillows ready for use!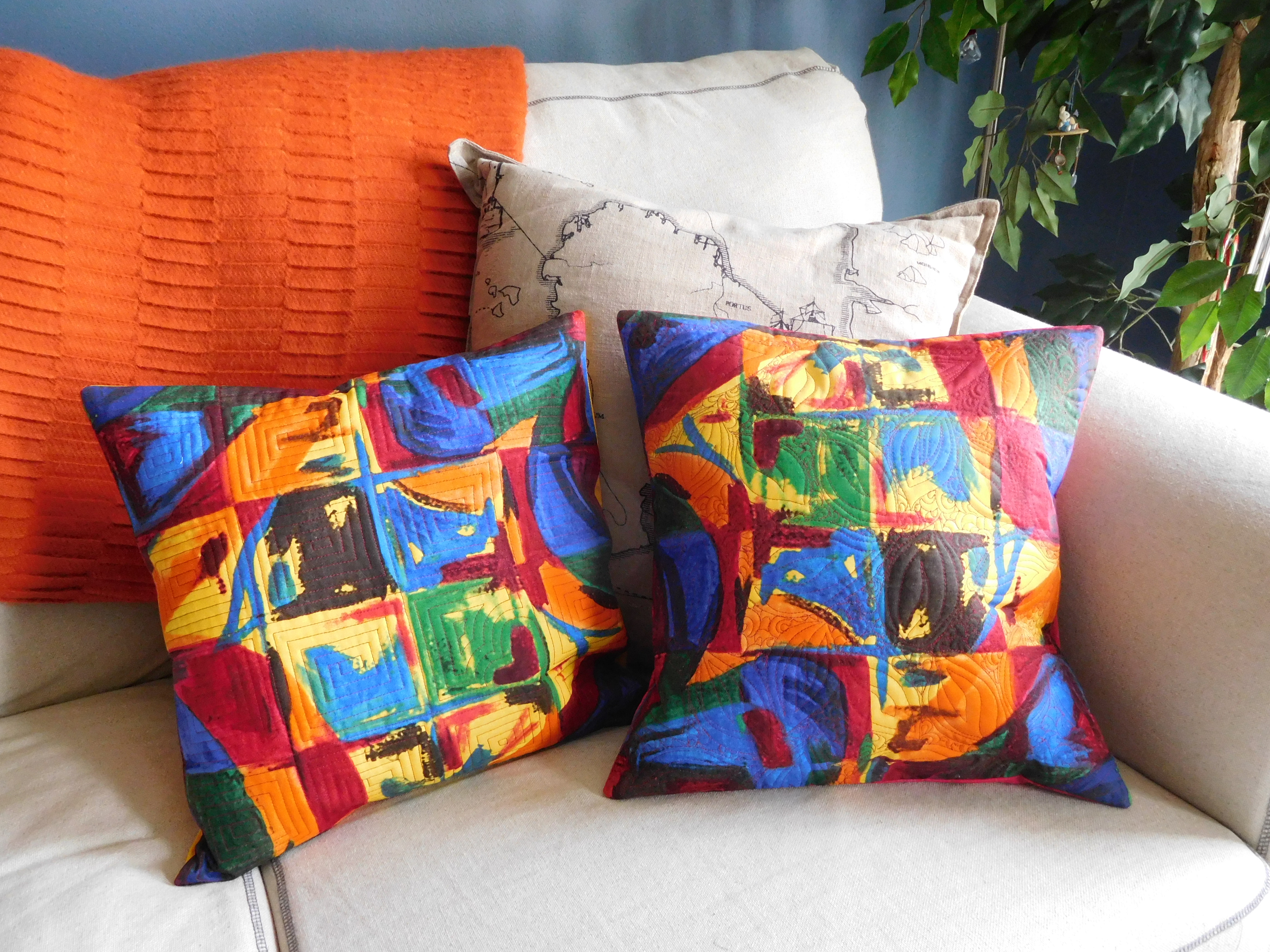 With the combination of Celebrate! and Carpe Diem, every day's a celebration indeed.
Thanks Melissa and the folks at Delve MIY for such inspirational fabrics.