The book might be called Modern Machine Quilting but sometimes I like to think of it as quilting with a modern machine…
At least that's what I told the Heritage Quilters last week. I was booked for two days of classes.
We started with some walking foot fun on Friday.
It was a very industrious group.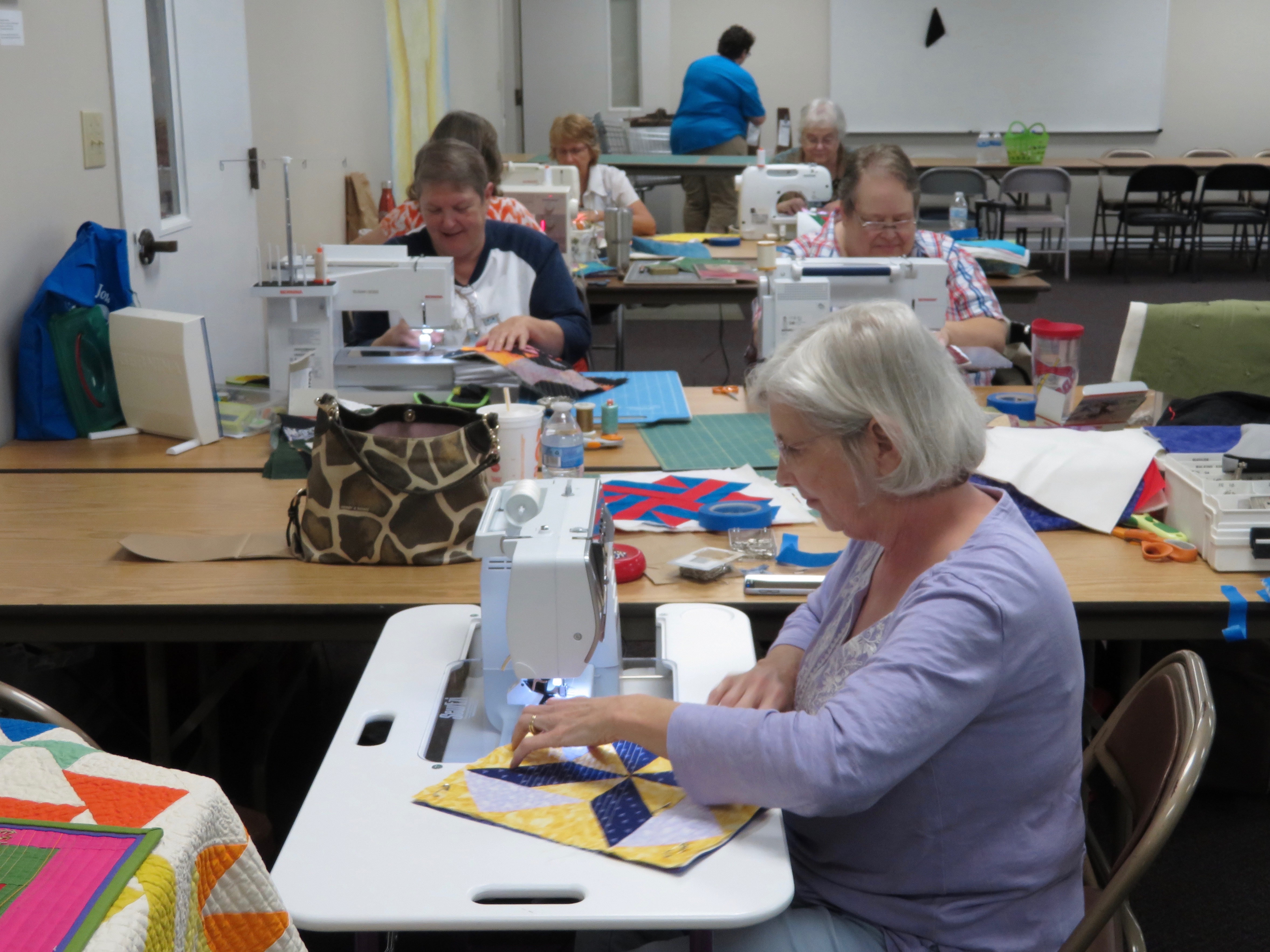 Some people found time to be social…
What busy ladies!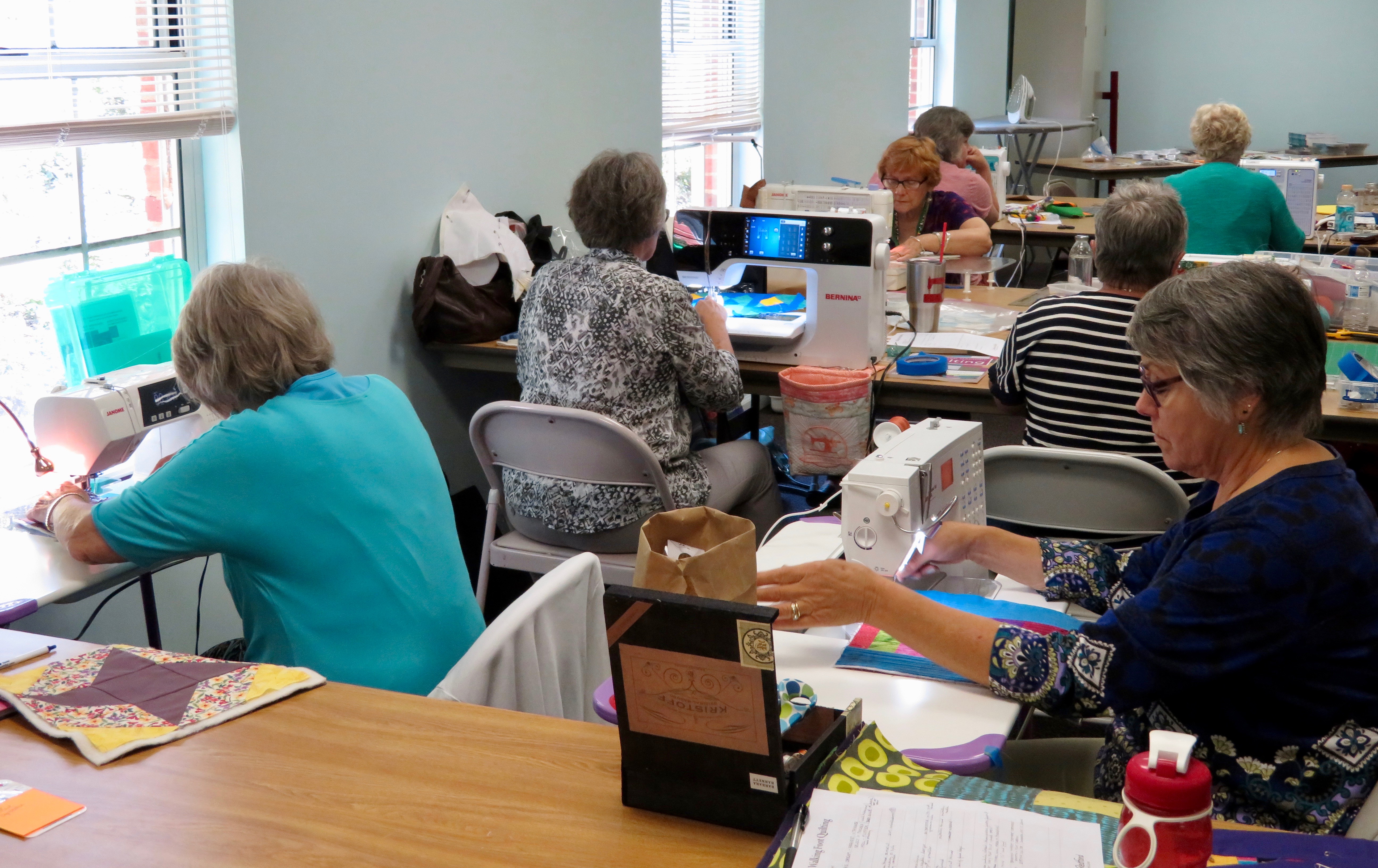 Stitch, stitch, stitch…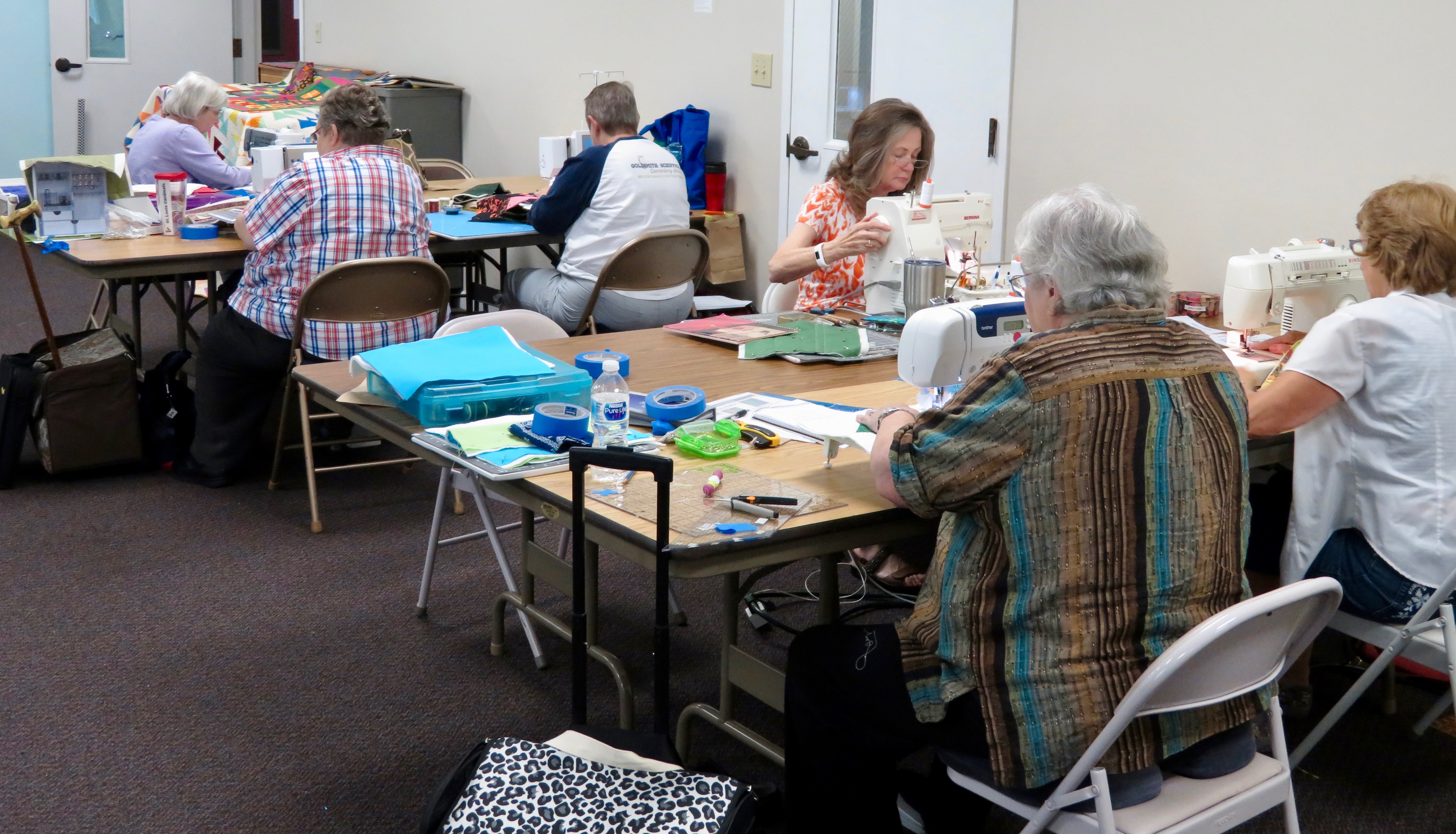 We really did move beyond the ditch.
Not a bad spiral for a first attempt?
What a good day. Time for an adventure. Unfortunately our options were limited due to the visit from POTUS to Huntsville on Friday. However Gail and I managed to find a parking spot and enjoyed some fine anti pasta and lemon cake in town…
The ducks were suitably unimpressed by the helicopter buzzing around overhead.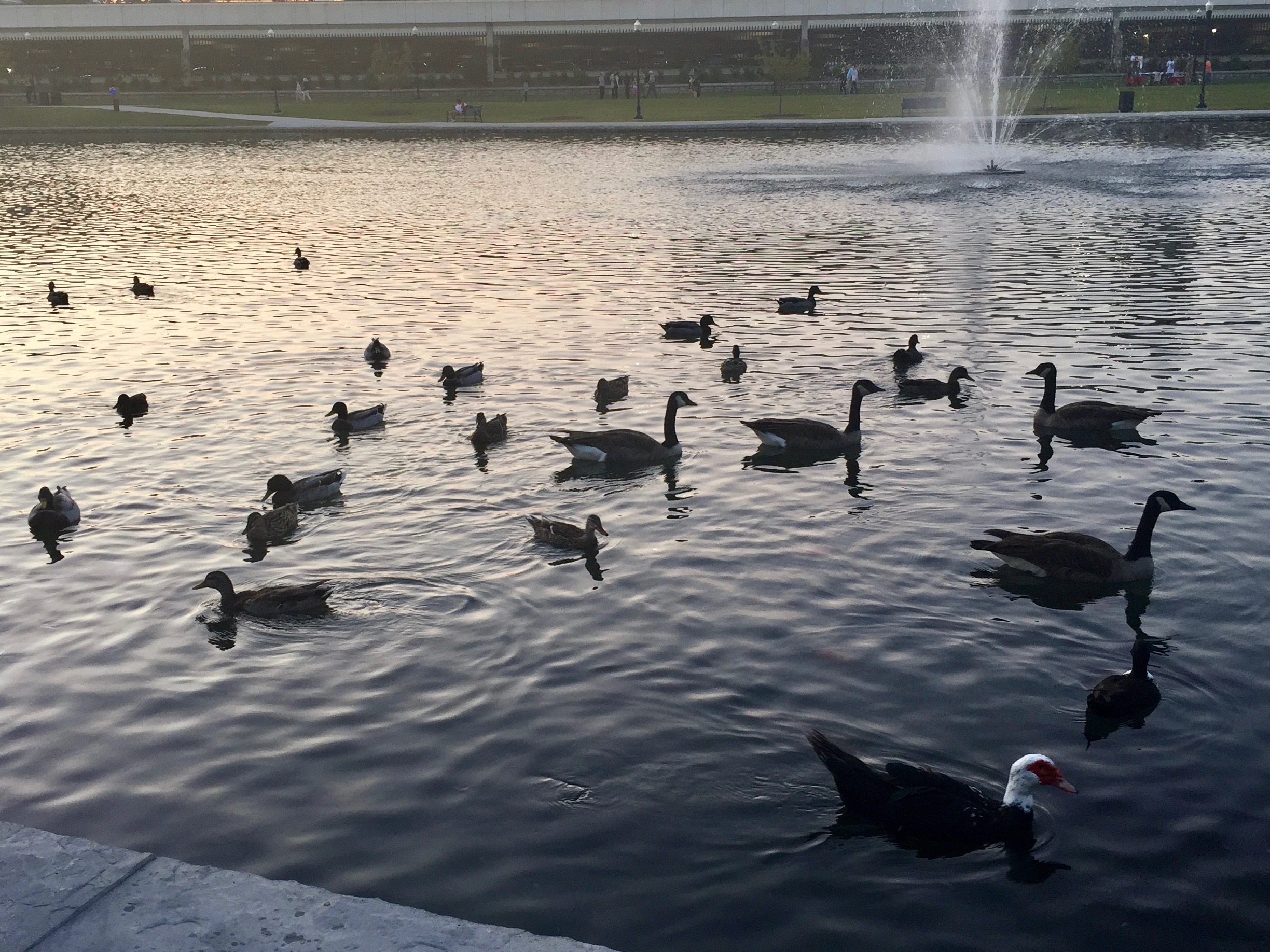 Back in the classroom on Saturday for free motion stitching.
Wouldn't you smile every time you sat down at your sewing machine if you had this lovely Cotton +Steel special edition B350 from BERNINA?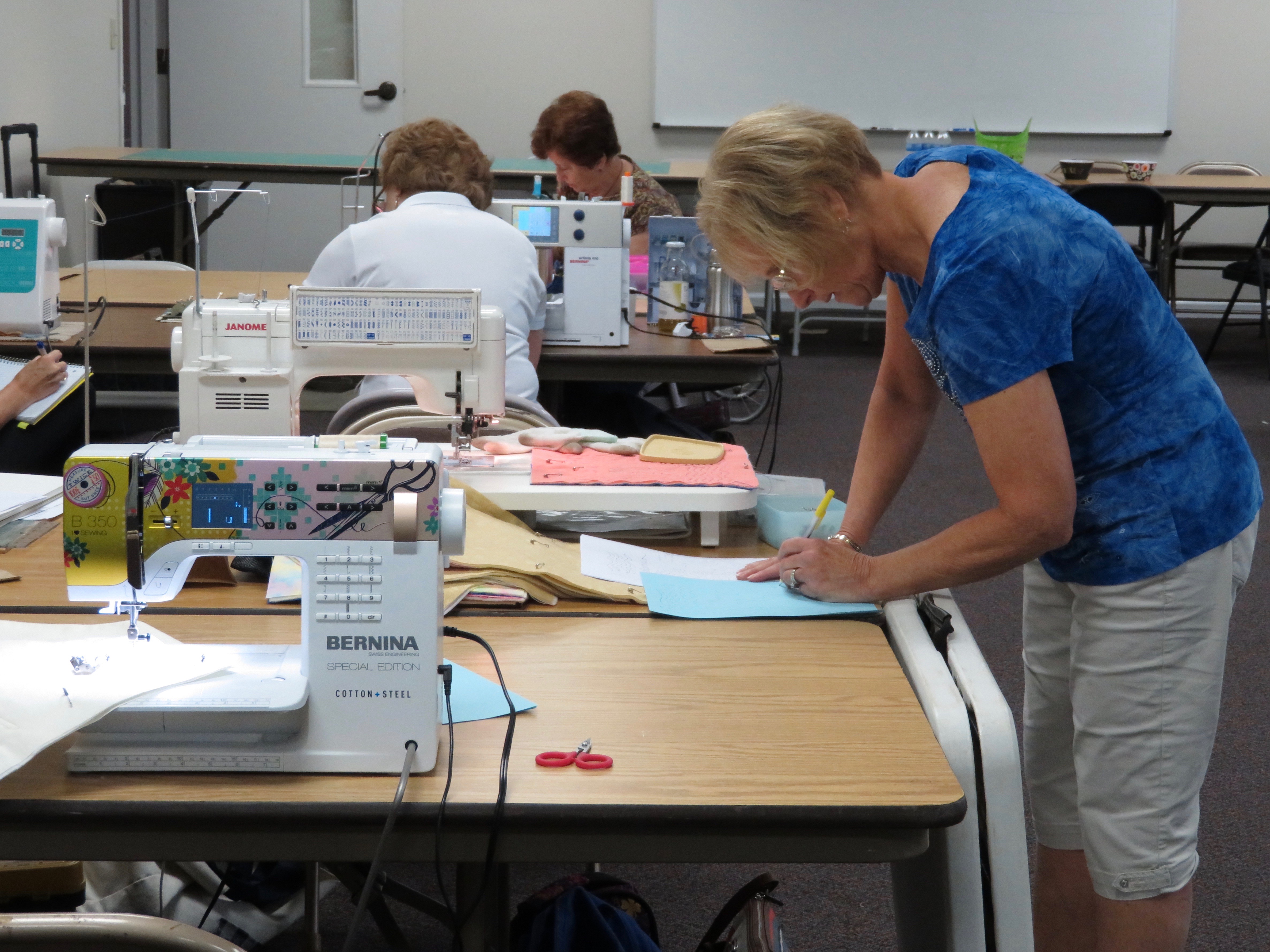 Lots of concentration needed…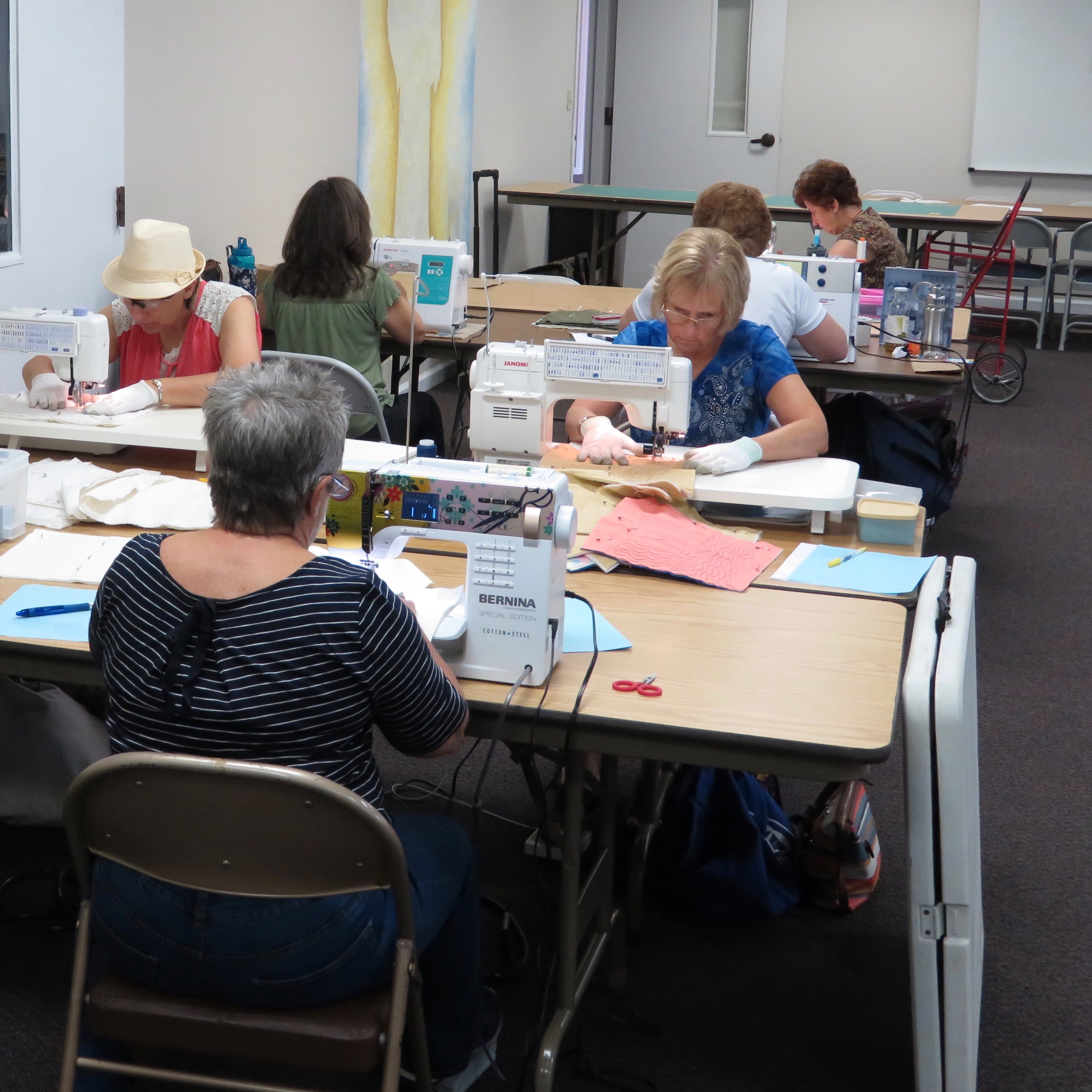 for some great results…
Super stipples,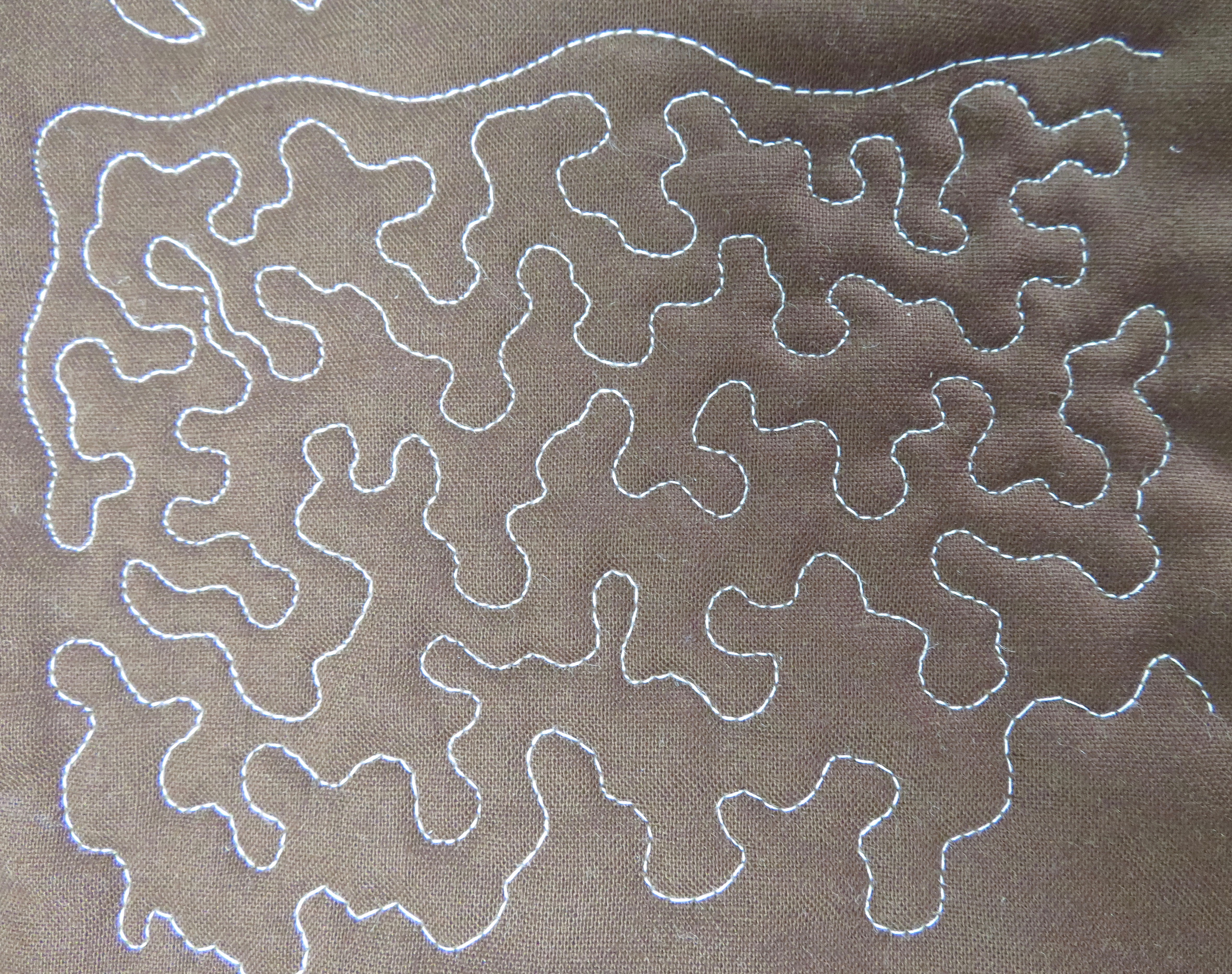 and pretty in pink!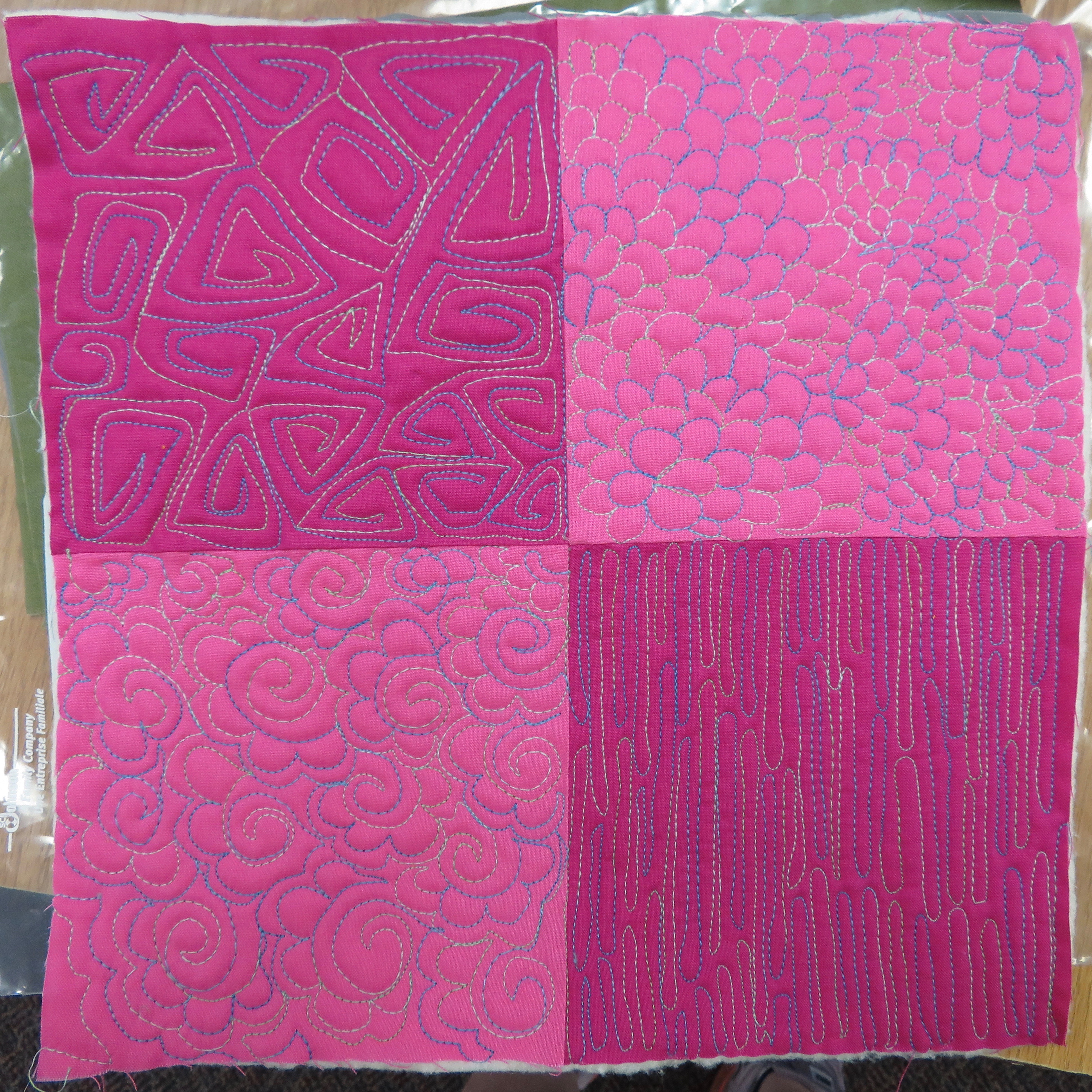 The hours whizzed by. I was booked on the 5.20 flight home so there was no messing around. Bags packed and back past the rocket…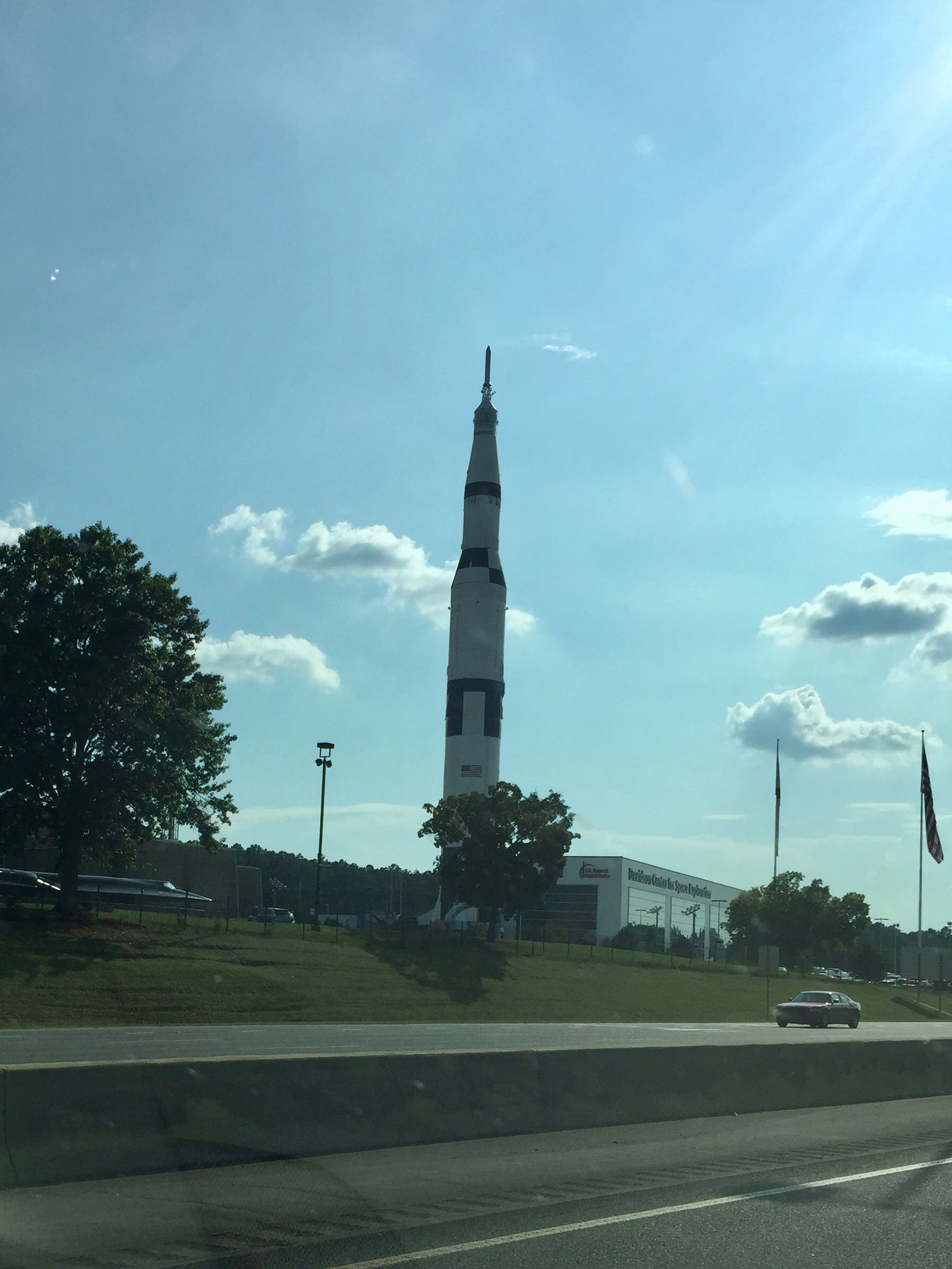 and into the sunset. Good times with the Heritage Quilters. Perhaps I'll stay long enough to visit the Space Center next time?