I was up, dressed and out of the house in time to see the sunrise last Thursday.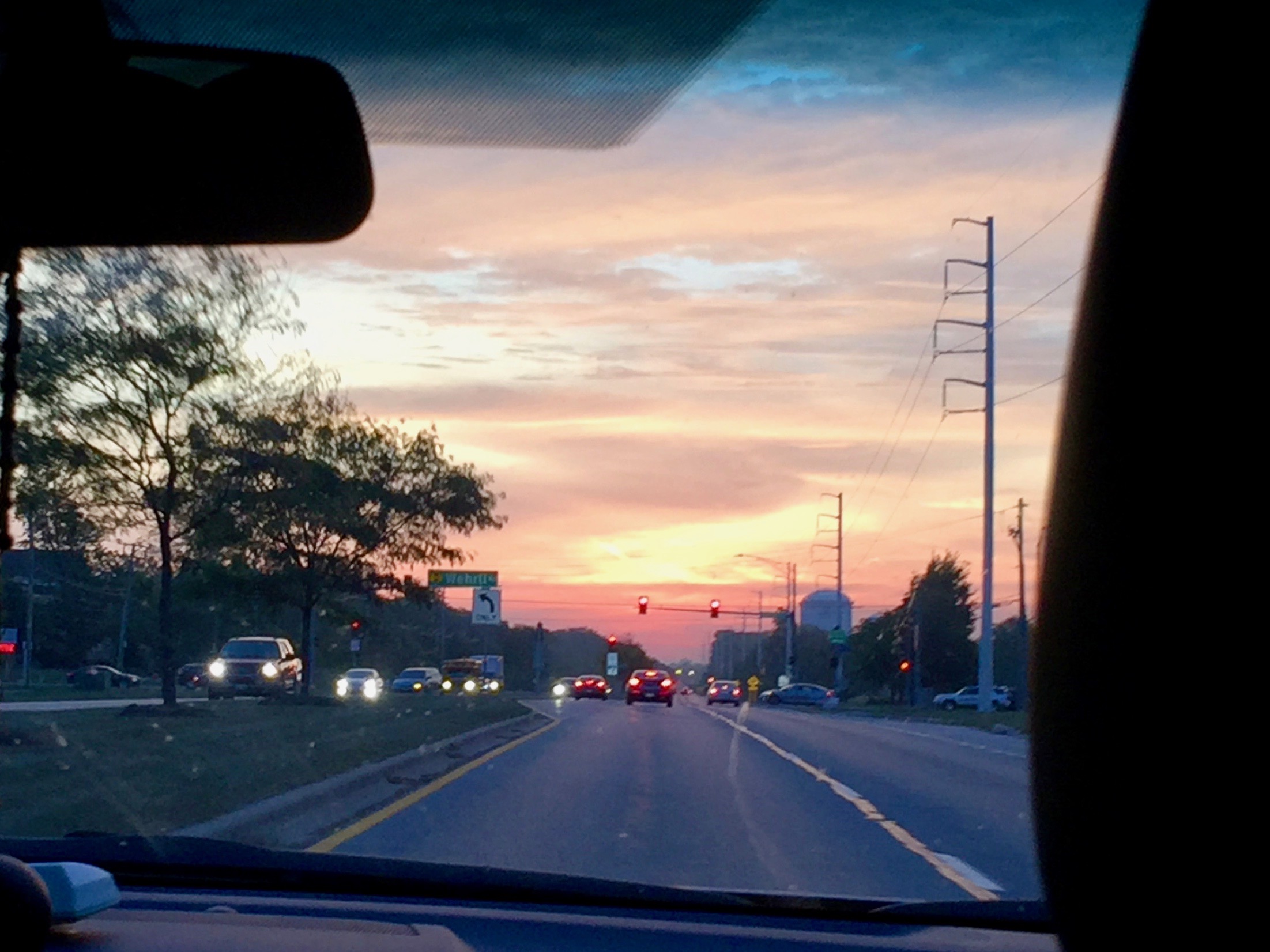 Steve was in Florida which left me to get a taxi to the airport…
So I did. And I was at O'Hare in plenty of time to board the first of the two flights that were to take me to Huntsville via Charlotte. Charlotte is a much larger airport than I imagined. It was a long way between gates but that was OK because I had plenty of time, unlike about half our flight who had to dash off the plane to get their connections.
Coming in to land at Huntsville I spied something in the distance I had heard about. Can you see the rocket?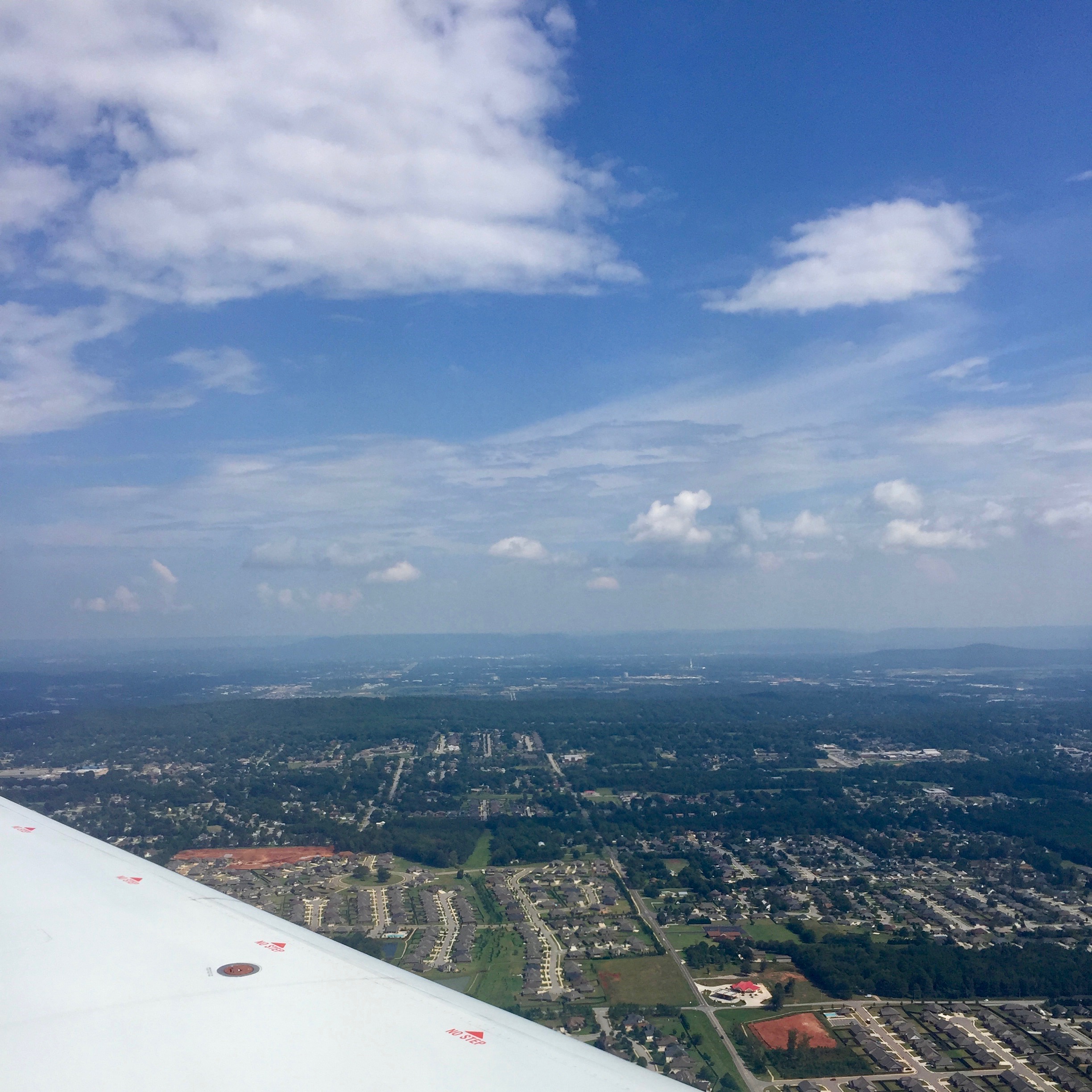 Gail picked me up at the airport and we drove right past it at the US Space and Rocket Center on the way to my hotel.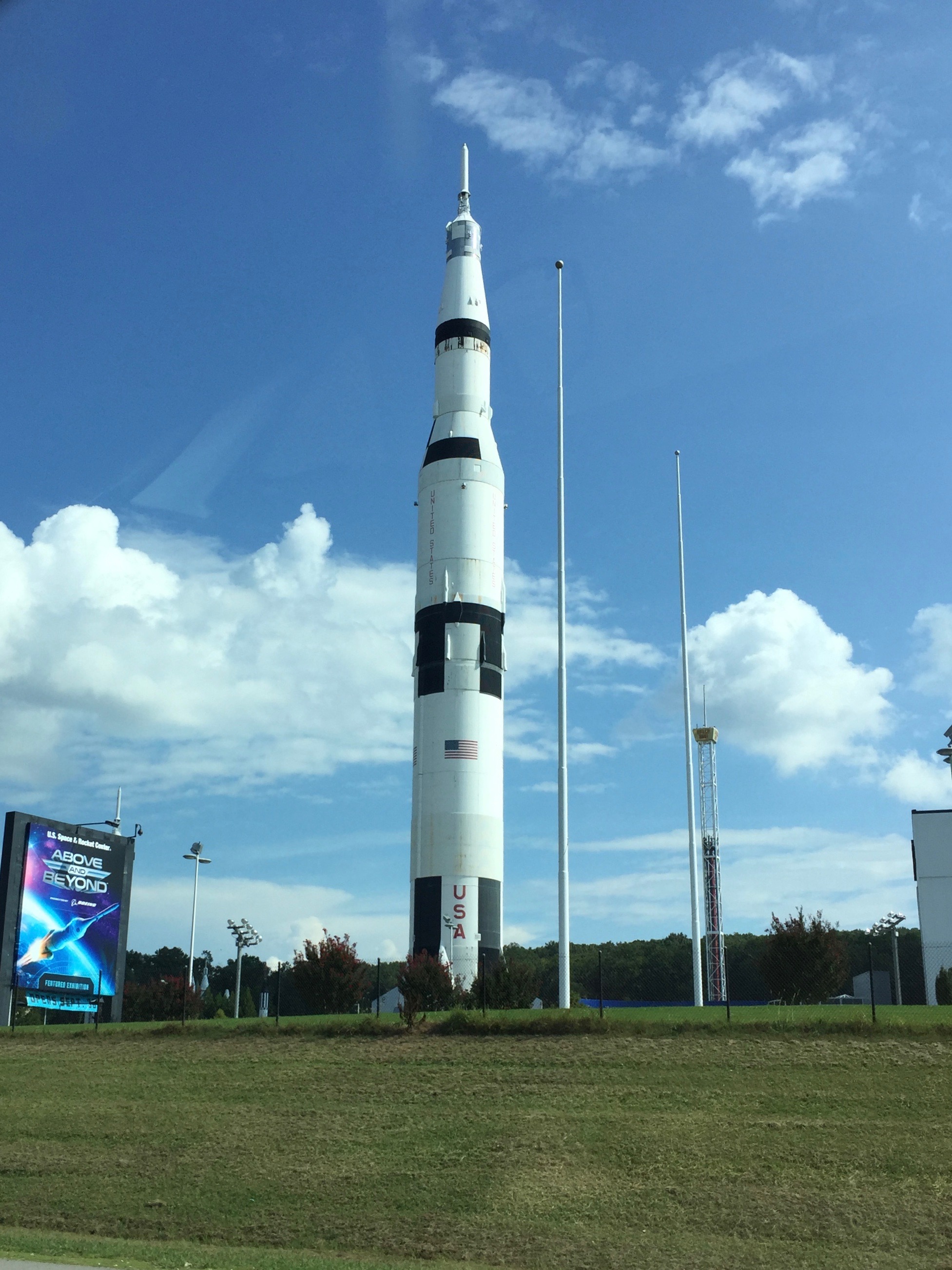 No time to stop. I checked in at my hotel and got sorted for the evening's festivities.
The Heritage Quilters of Huntsville start their meetings with half an hour of social time at 6.30.
Sign in at the Membership table.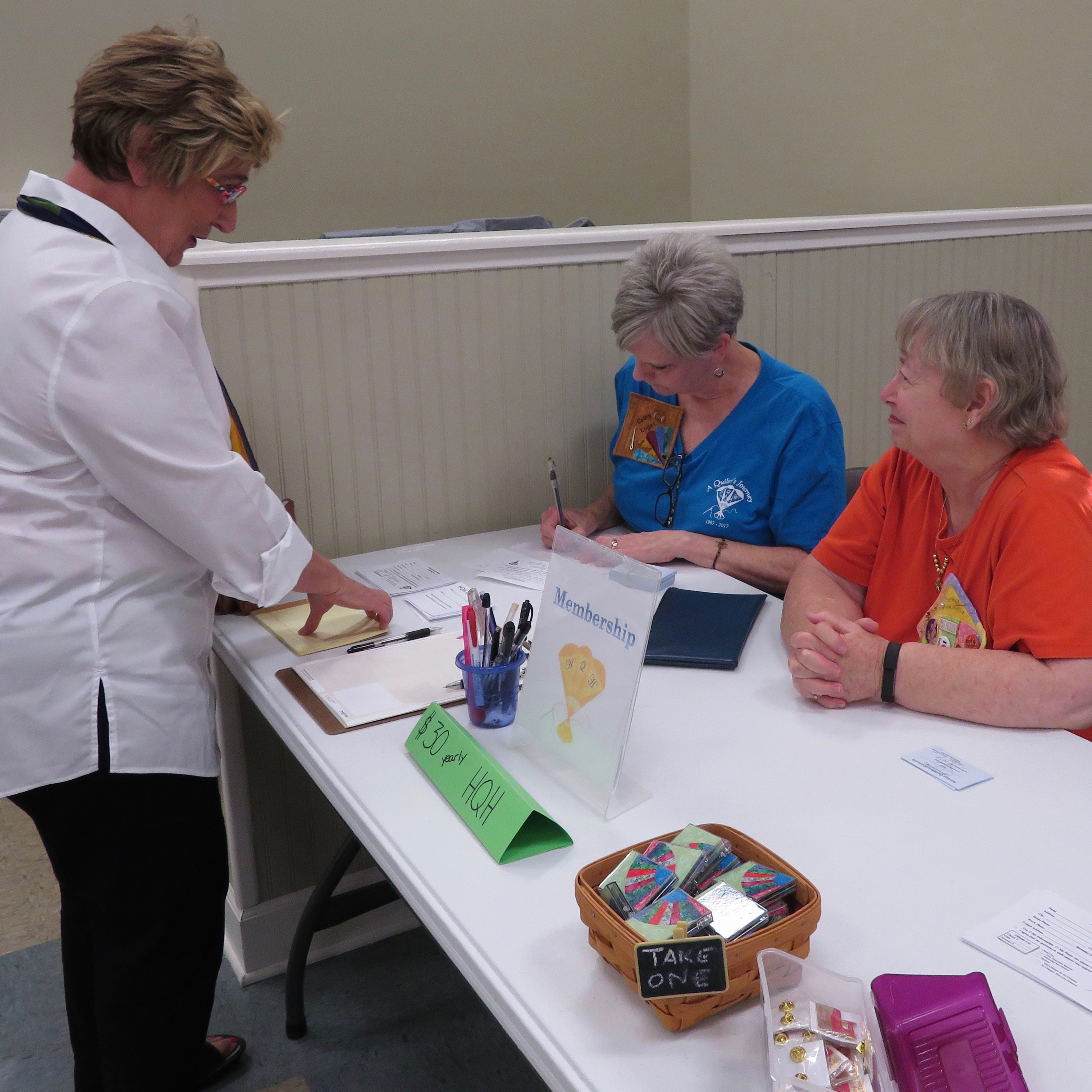 Raffle tickets for door prizes at Hospitality.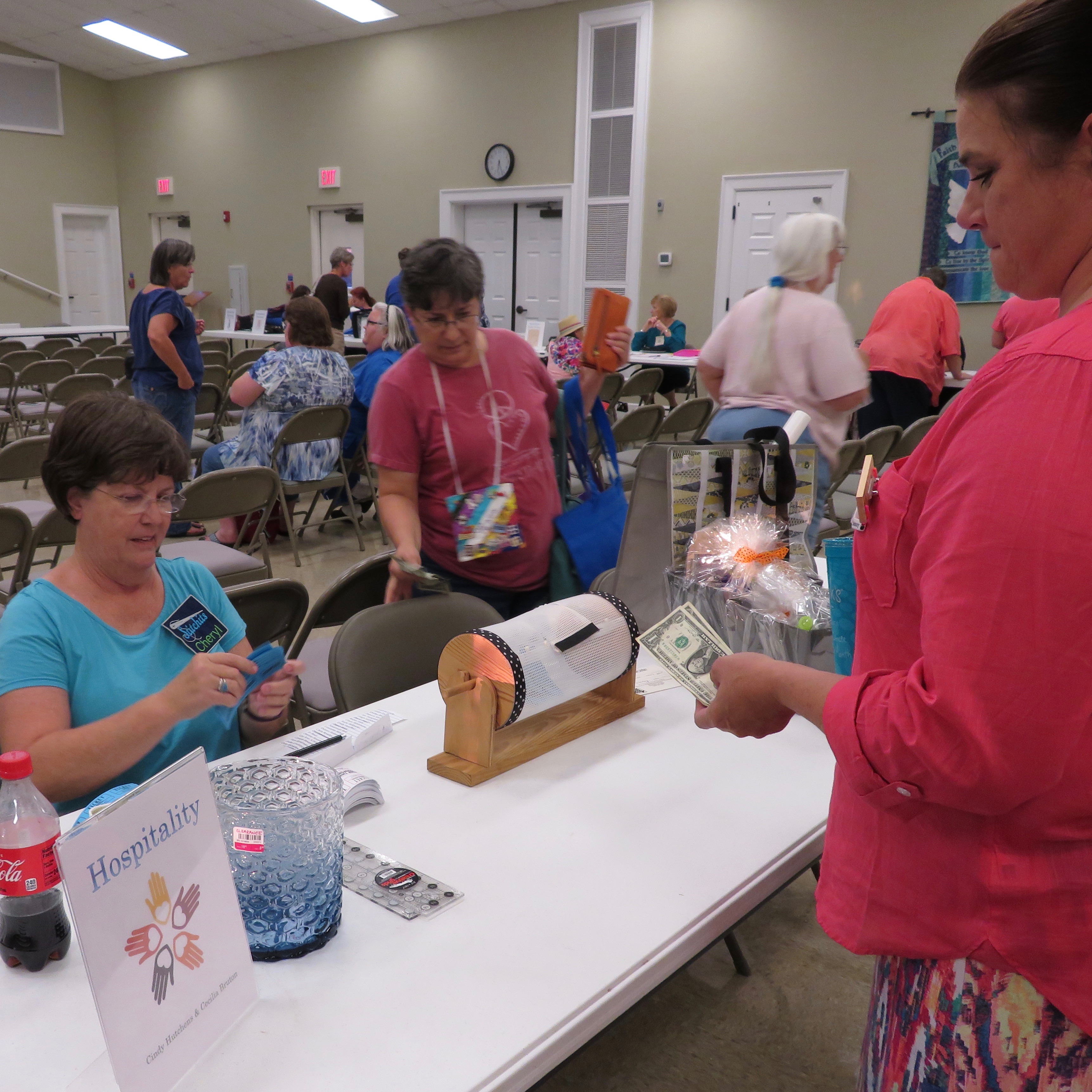 or buy the t-shirt?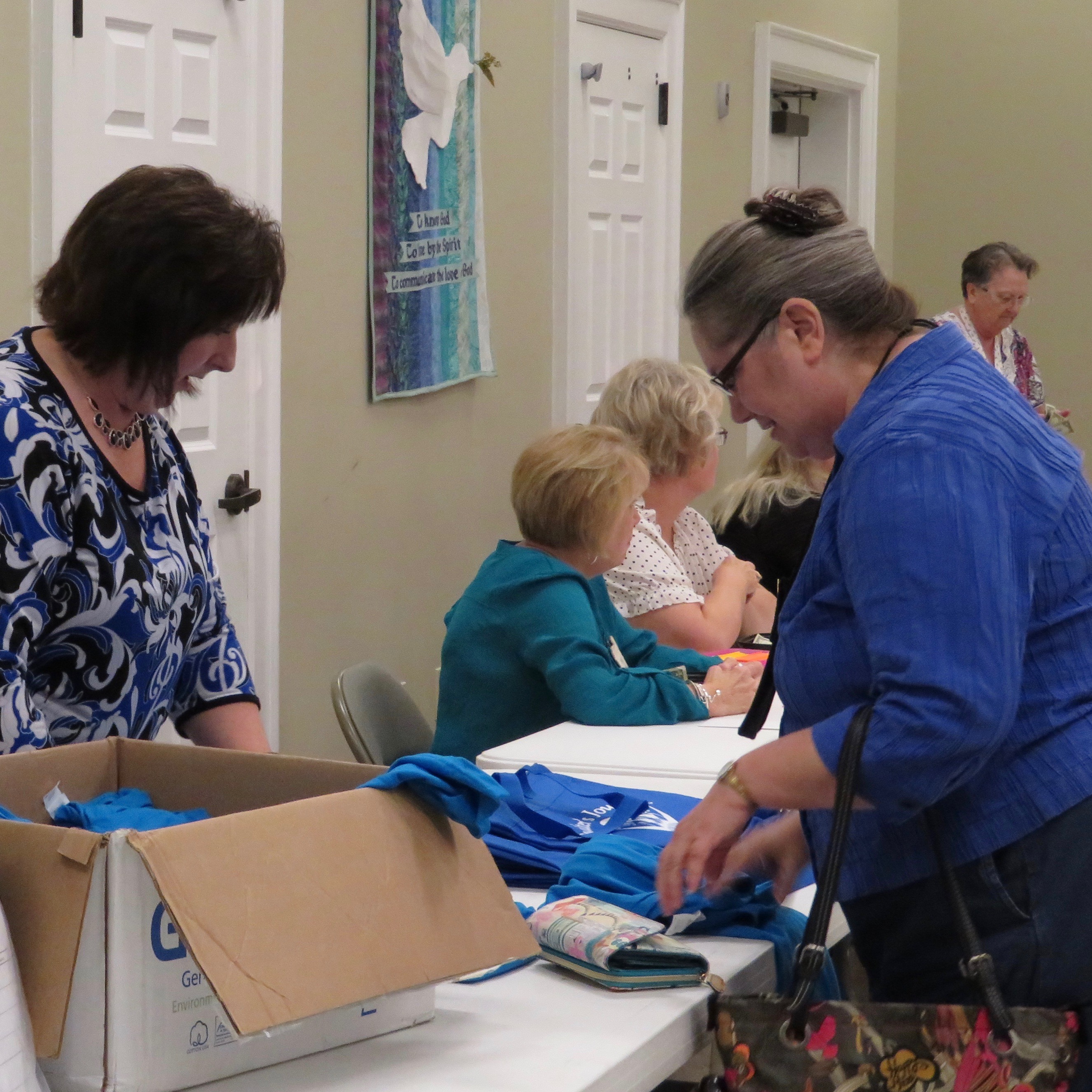 Time to welcome the new board and get to business followed by show and tell.
Two churn dash quilts from the churn dash block swap.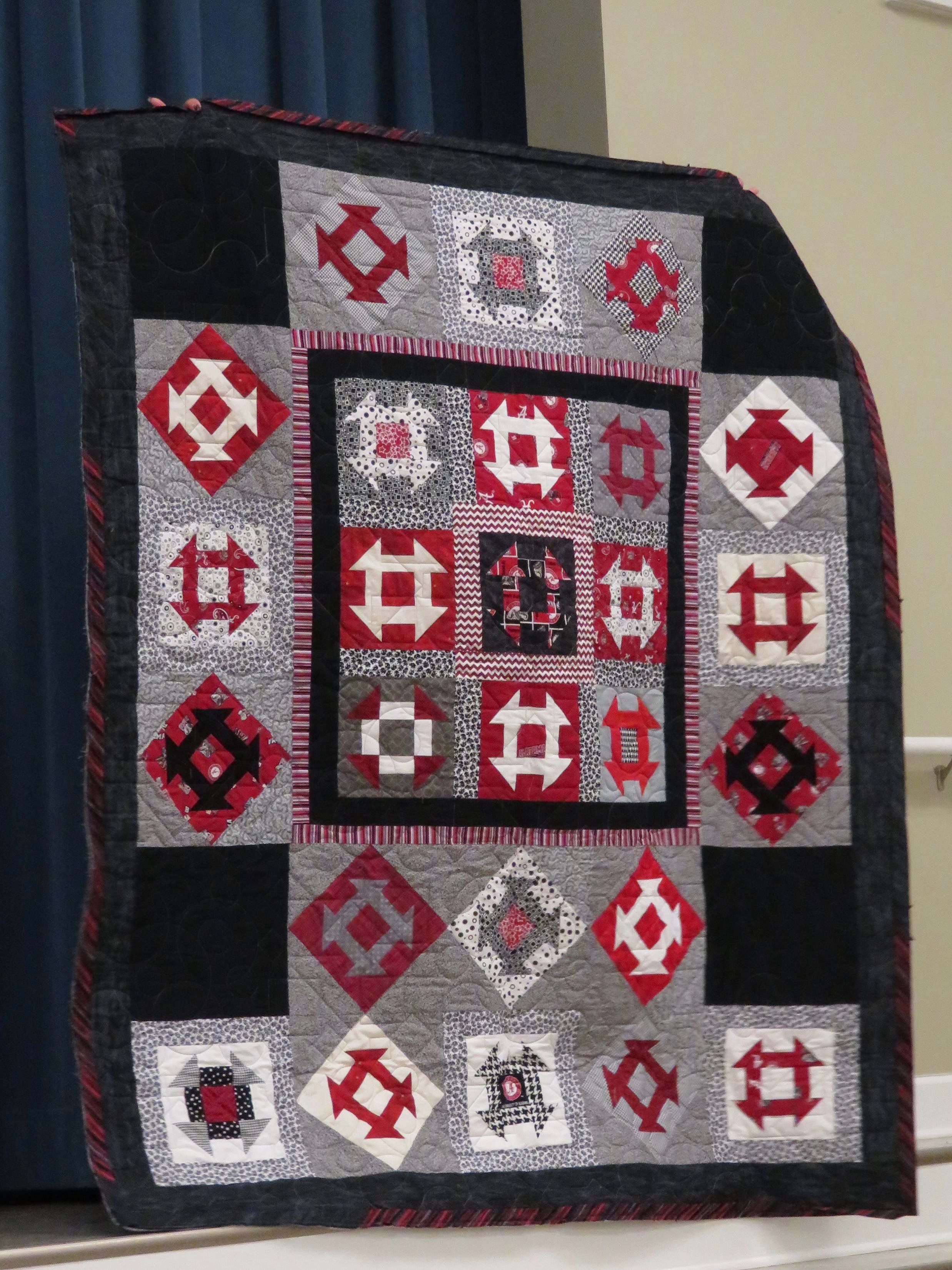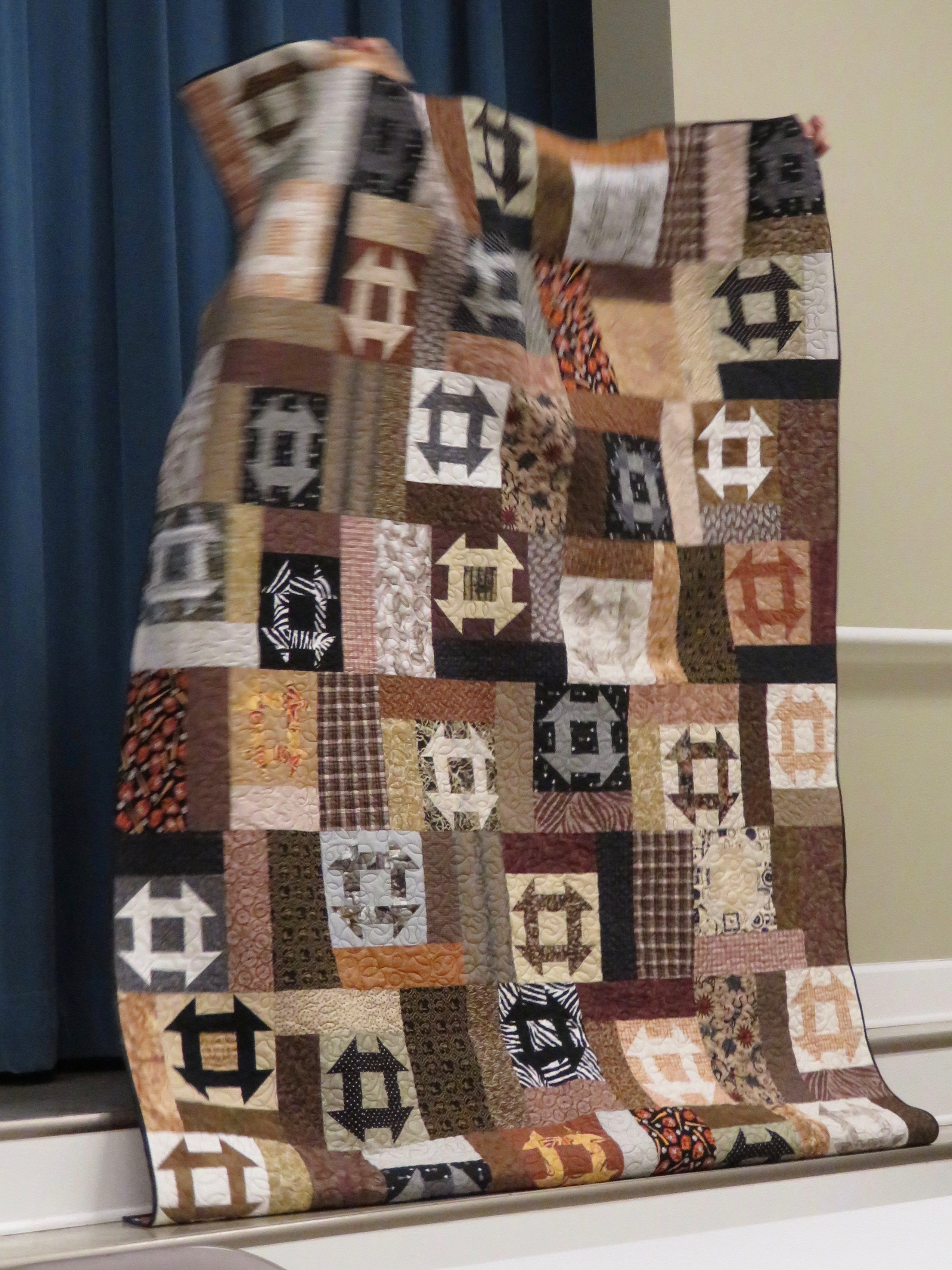 A fan parade to alert members to the new block of the month challenge.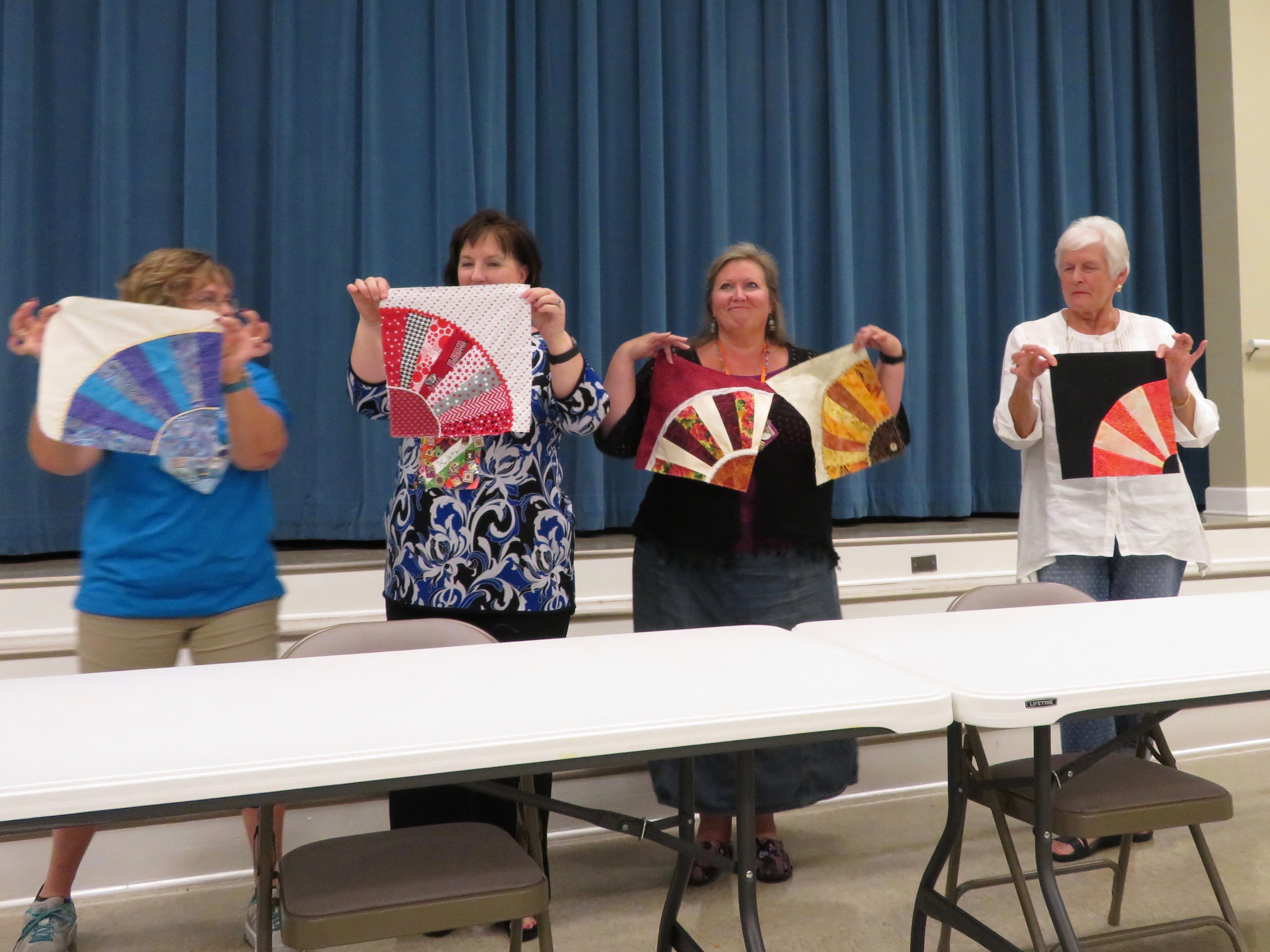 A finished mini from the new president.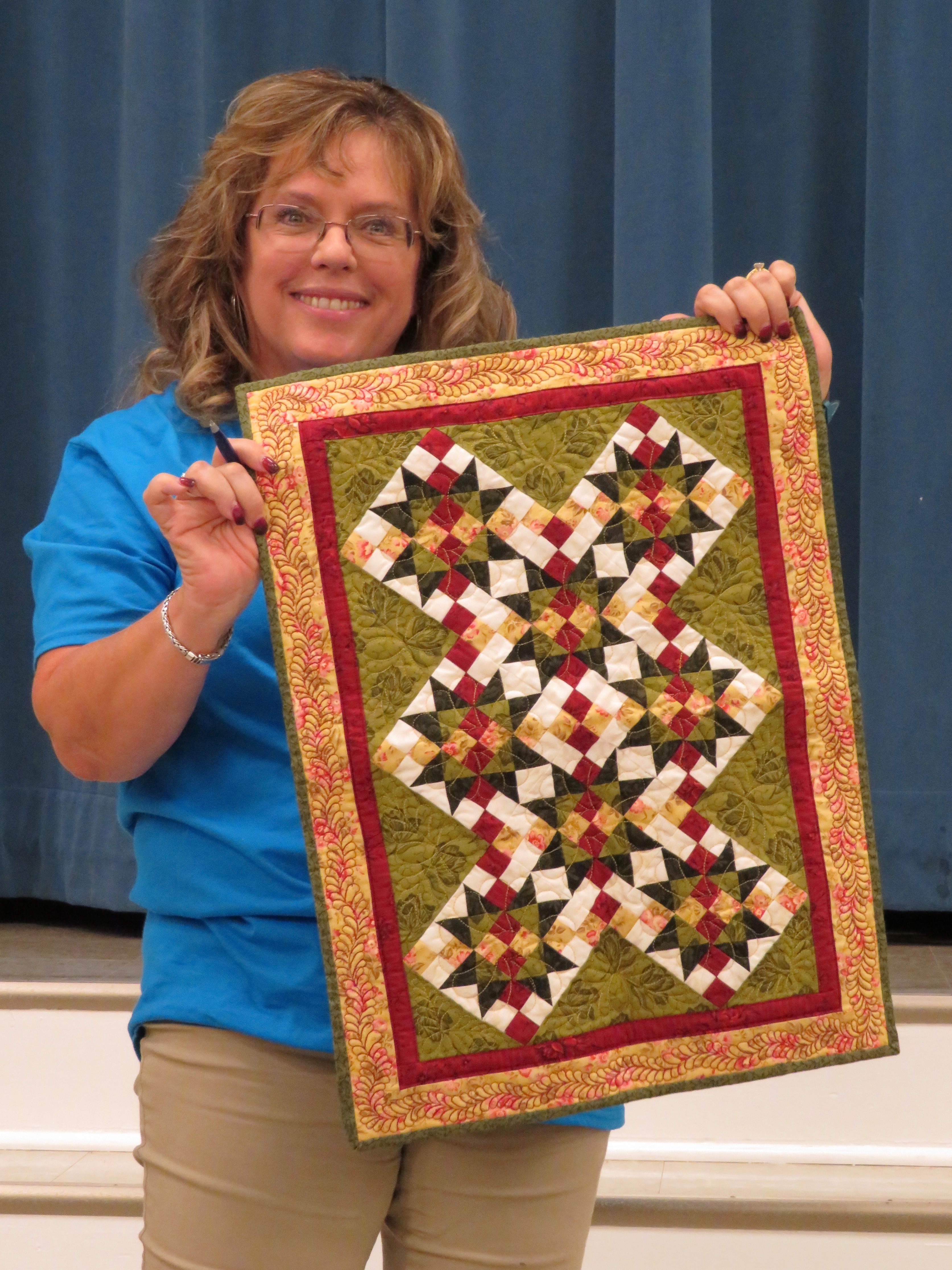 A beautiful Farm Girl Vintage quilt.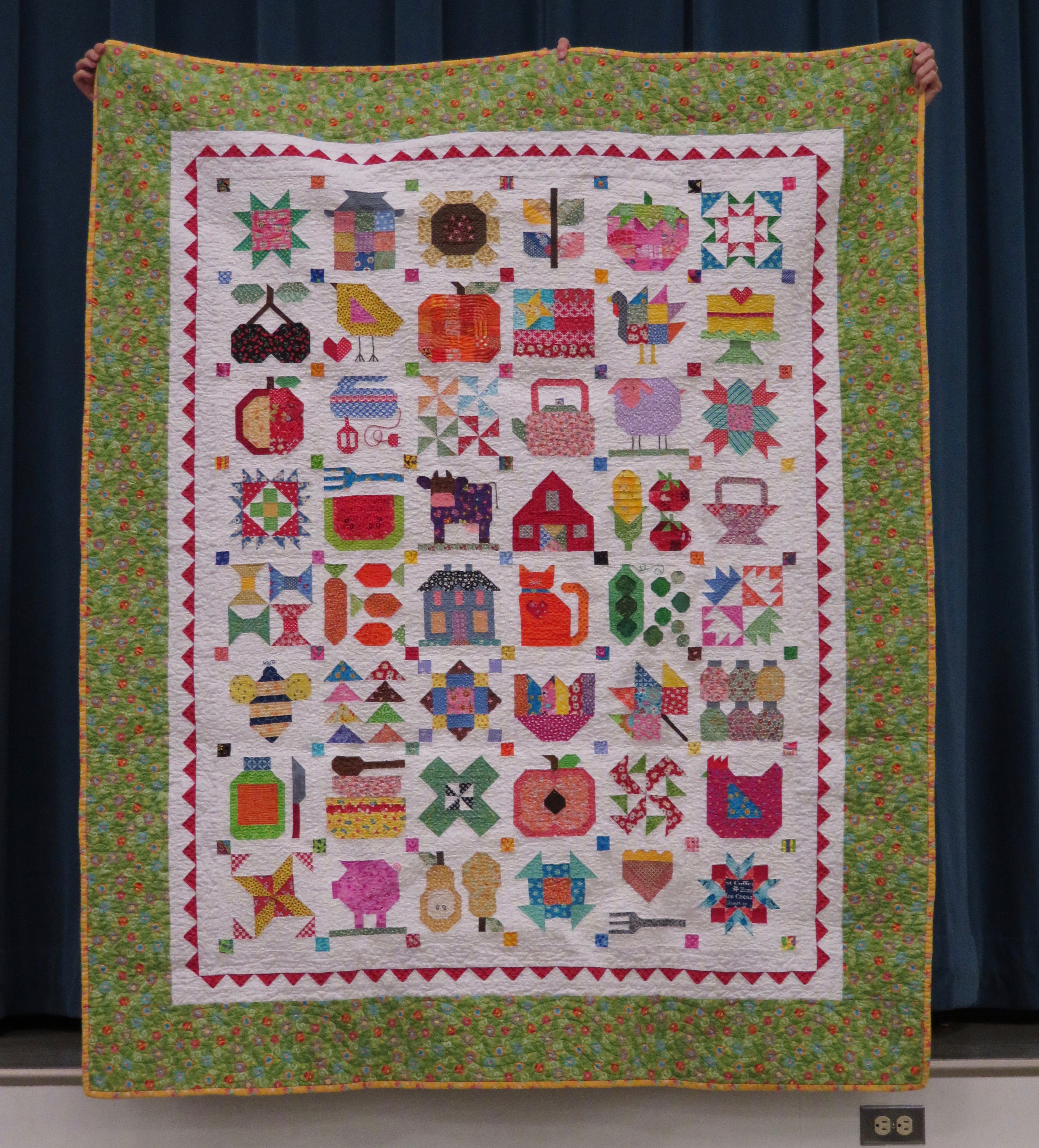 A pretty Irish Chain,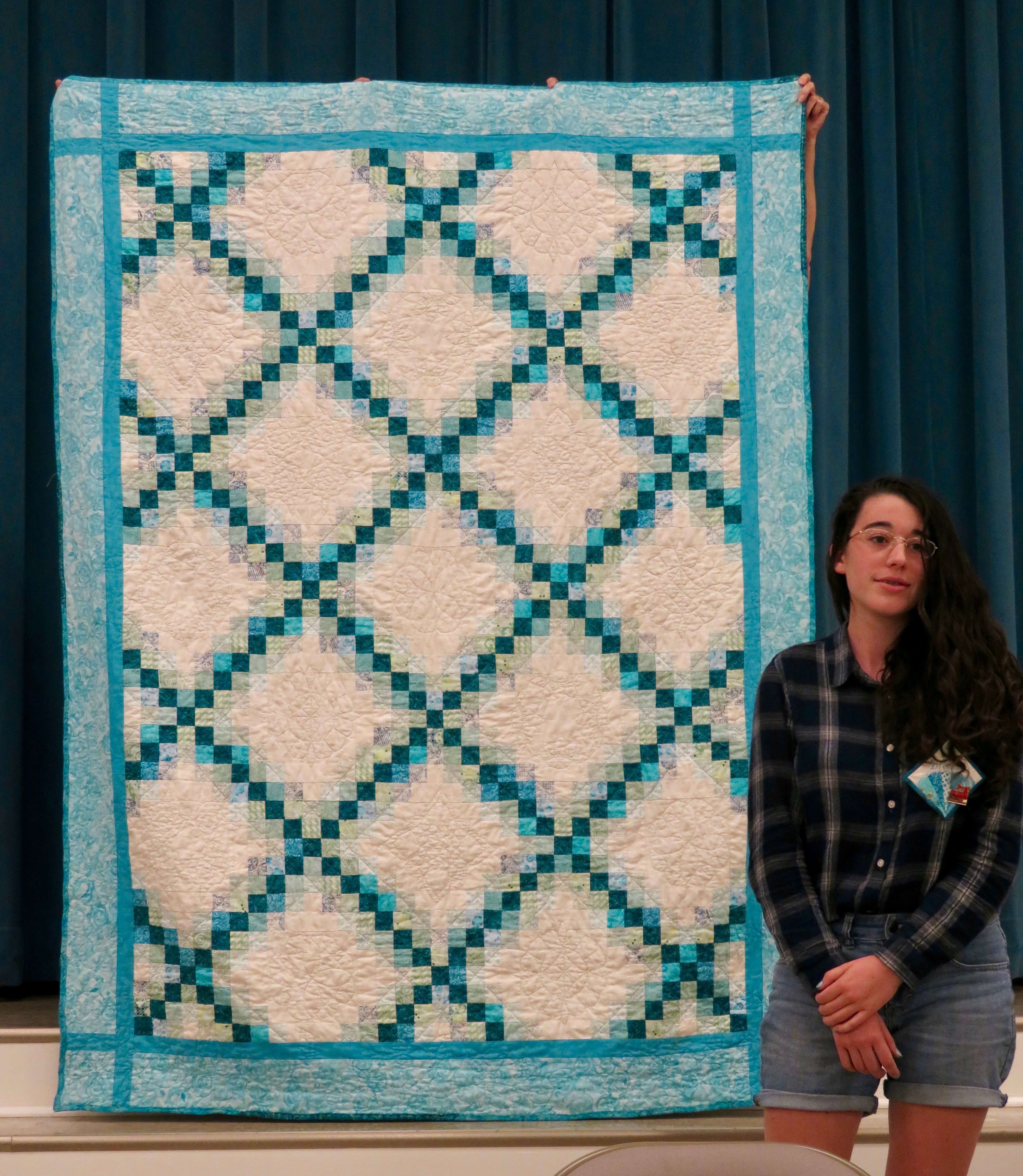 and a fun way to show off those license plates…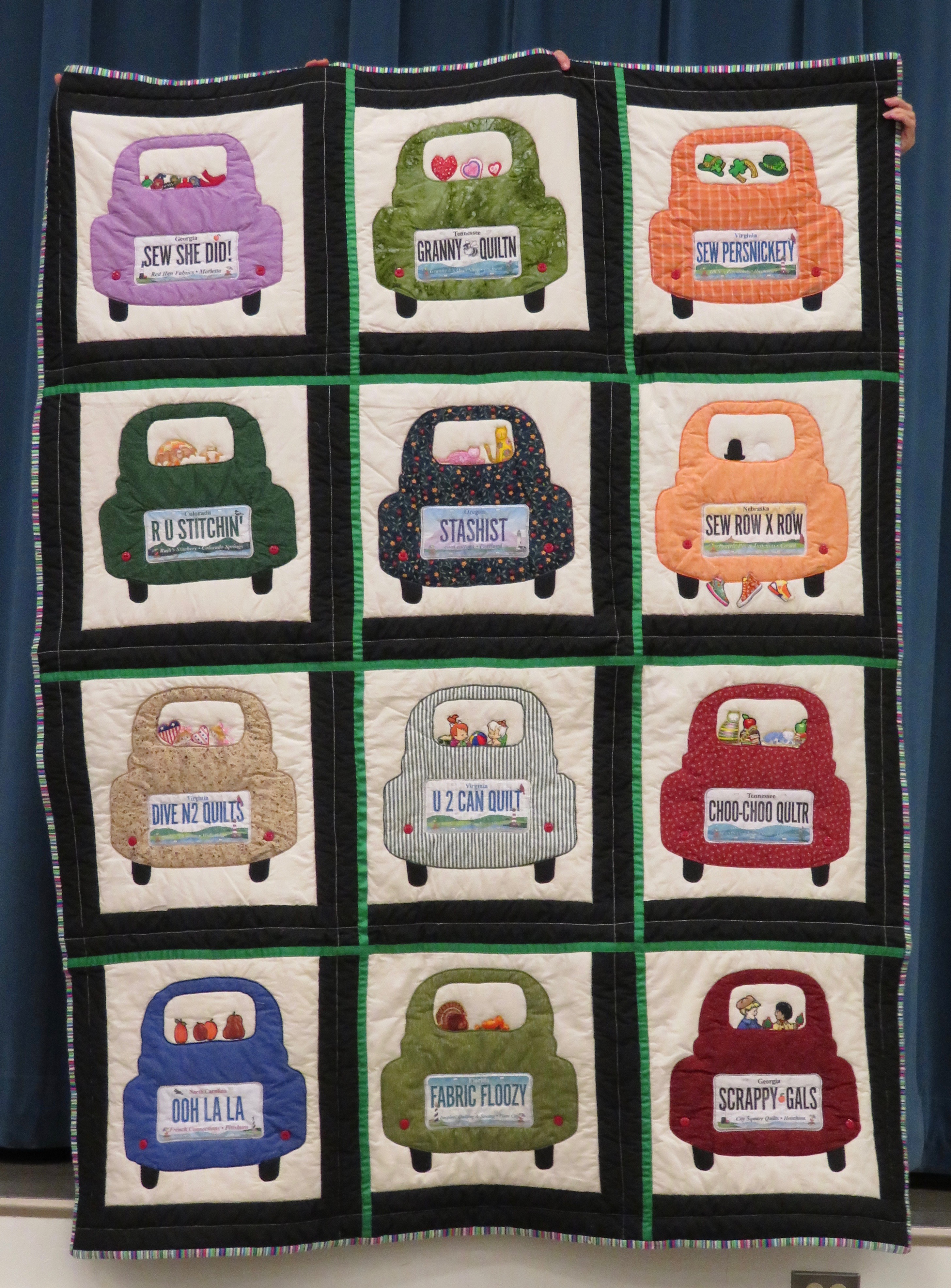 A baby quilt for big brother Robbie.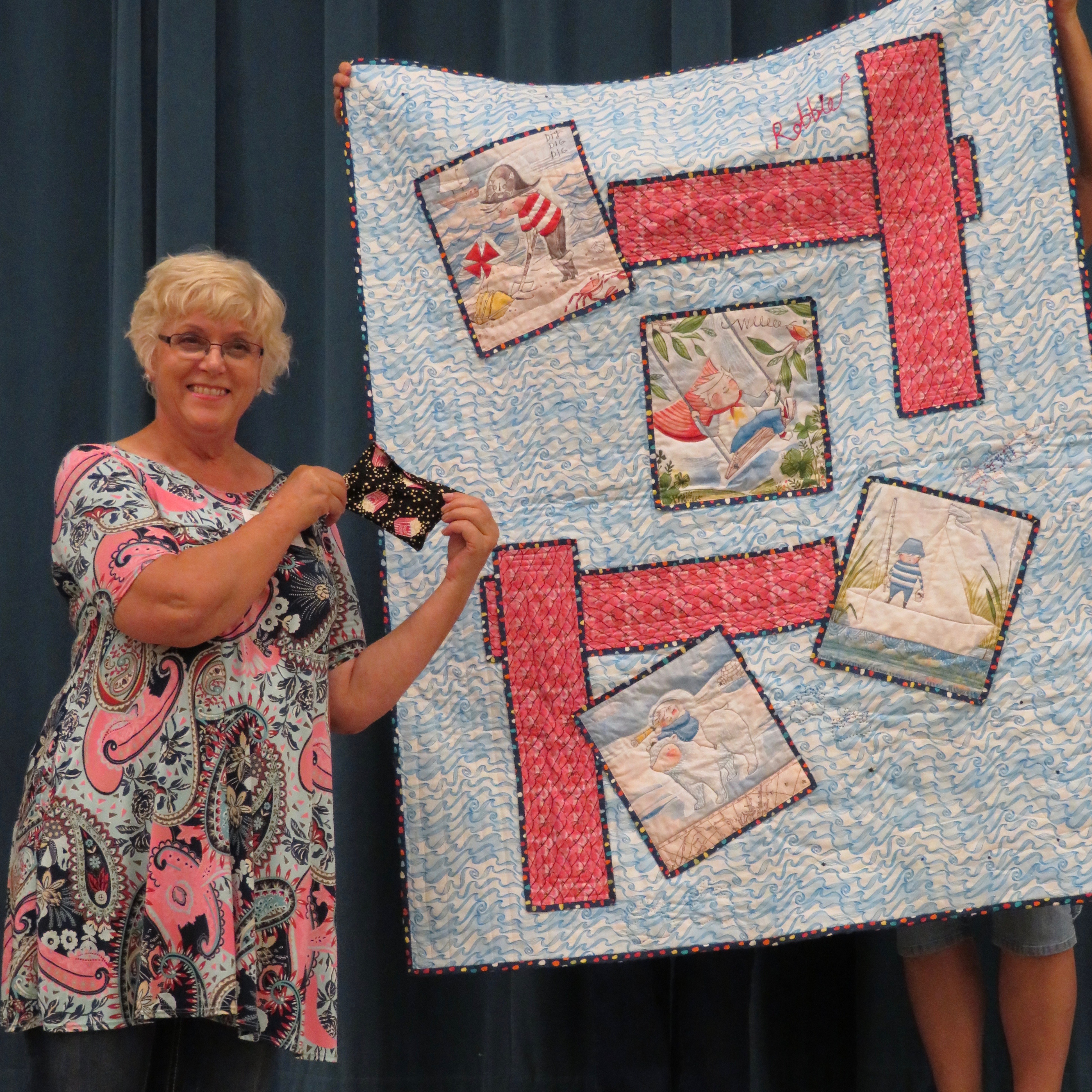 A wonderful version of Jen Kingwell's Long Time Gone quilt,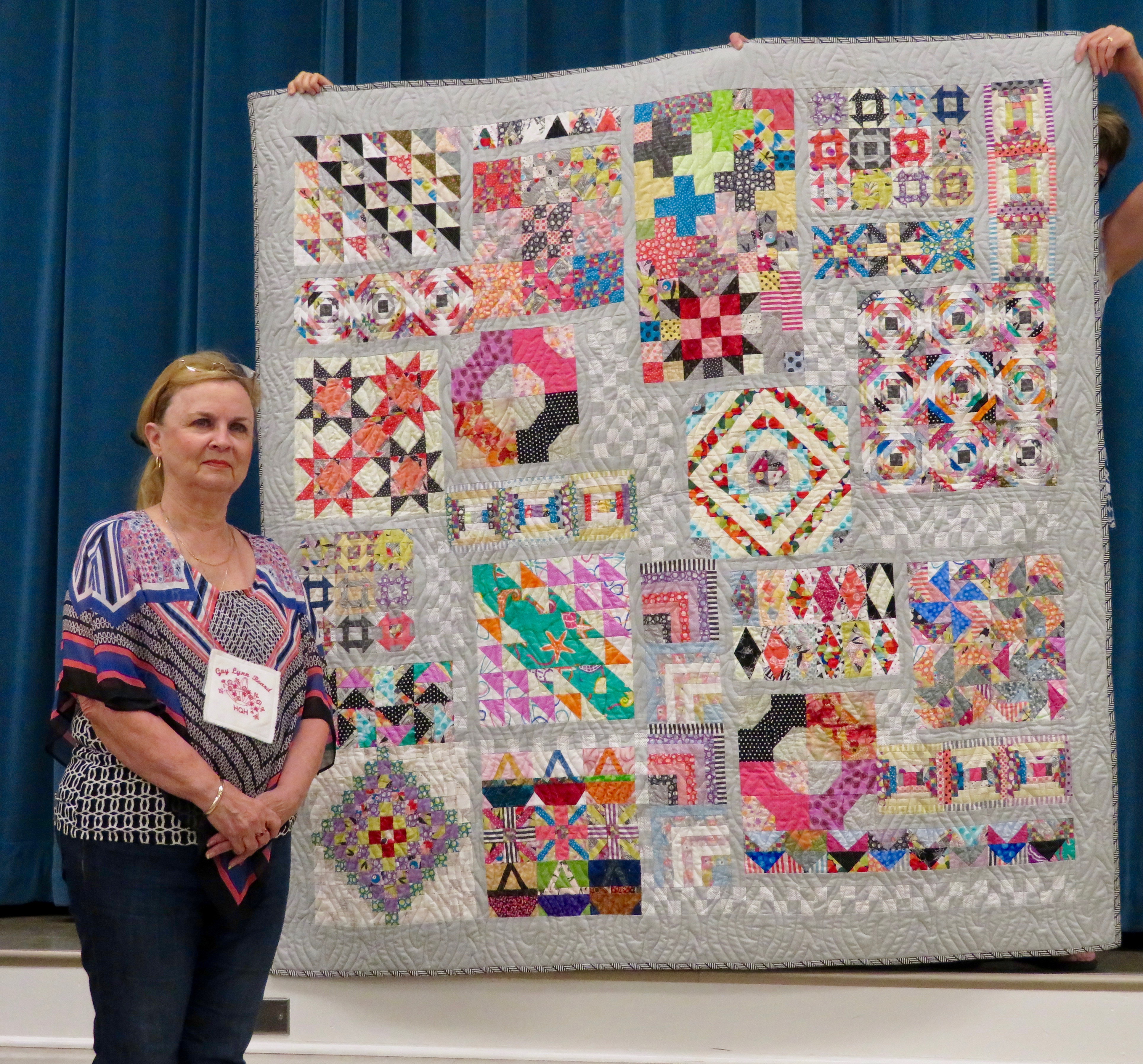 with more to delight on the back!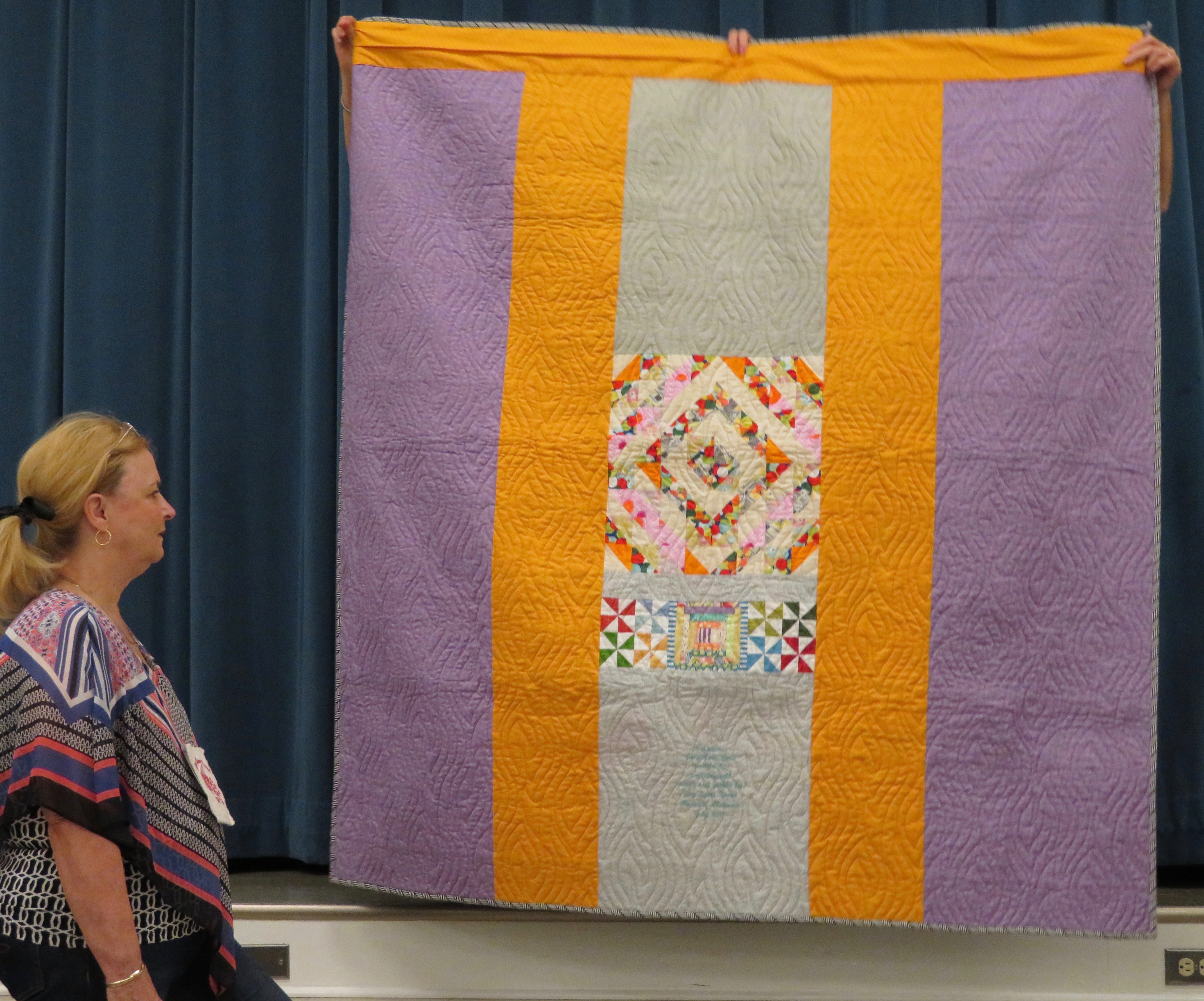 A little break after all that fabulousness for a look in one of the door prizes…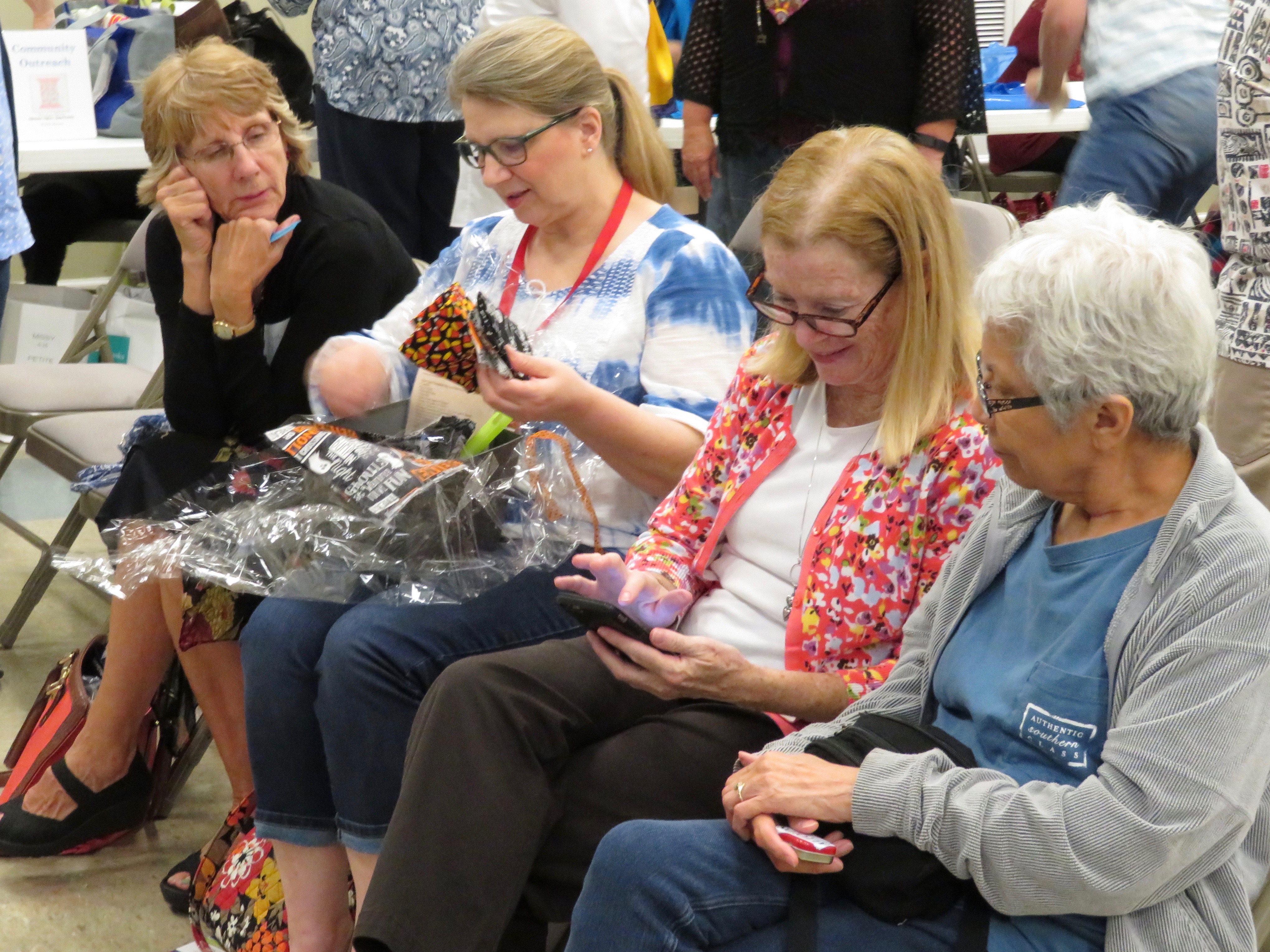 and then time to take some audience pics.
To my left…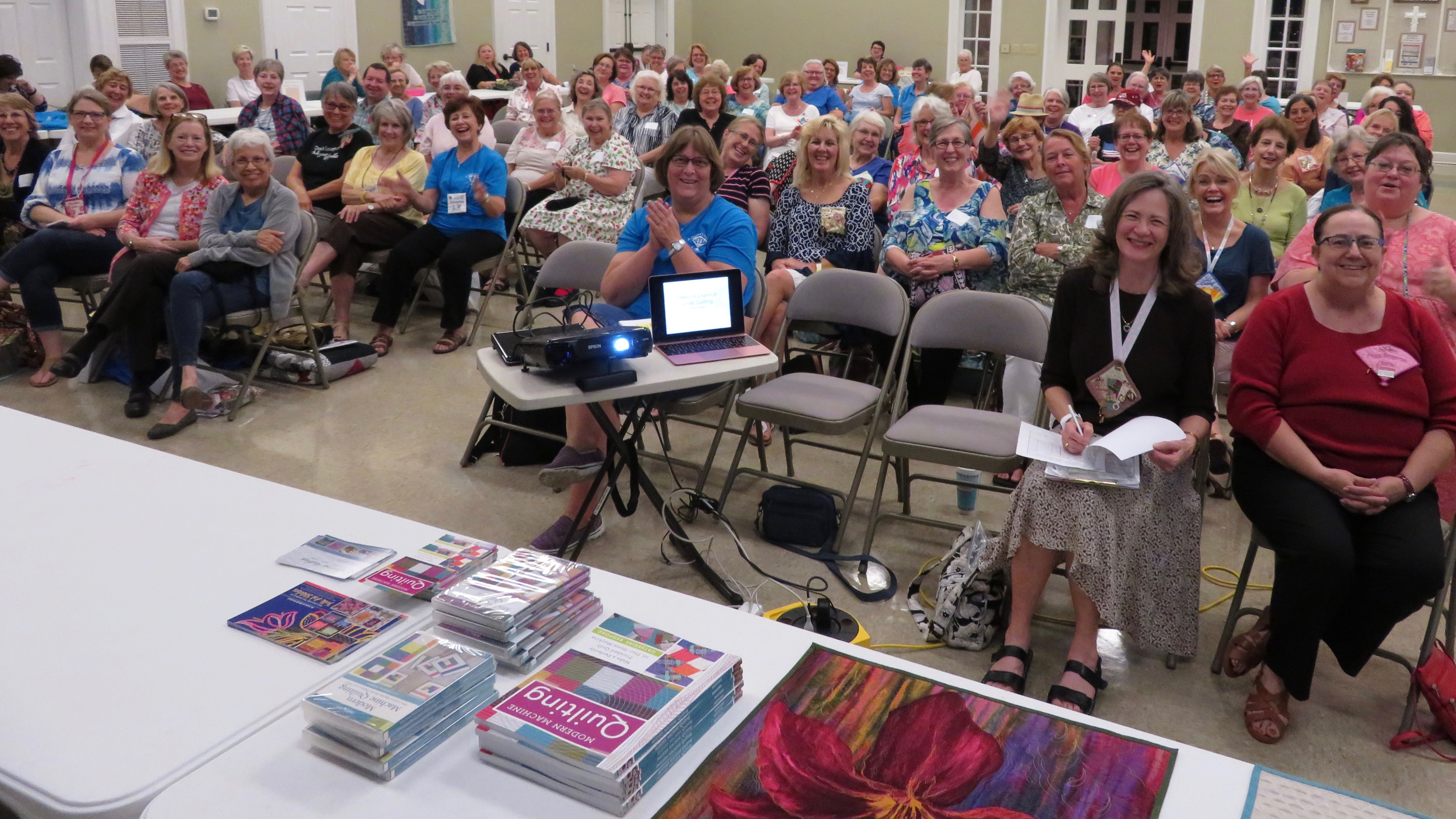 and to my right…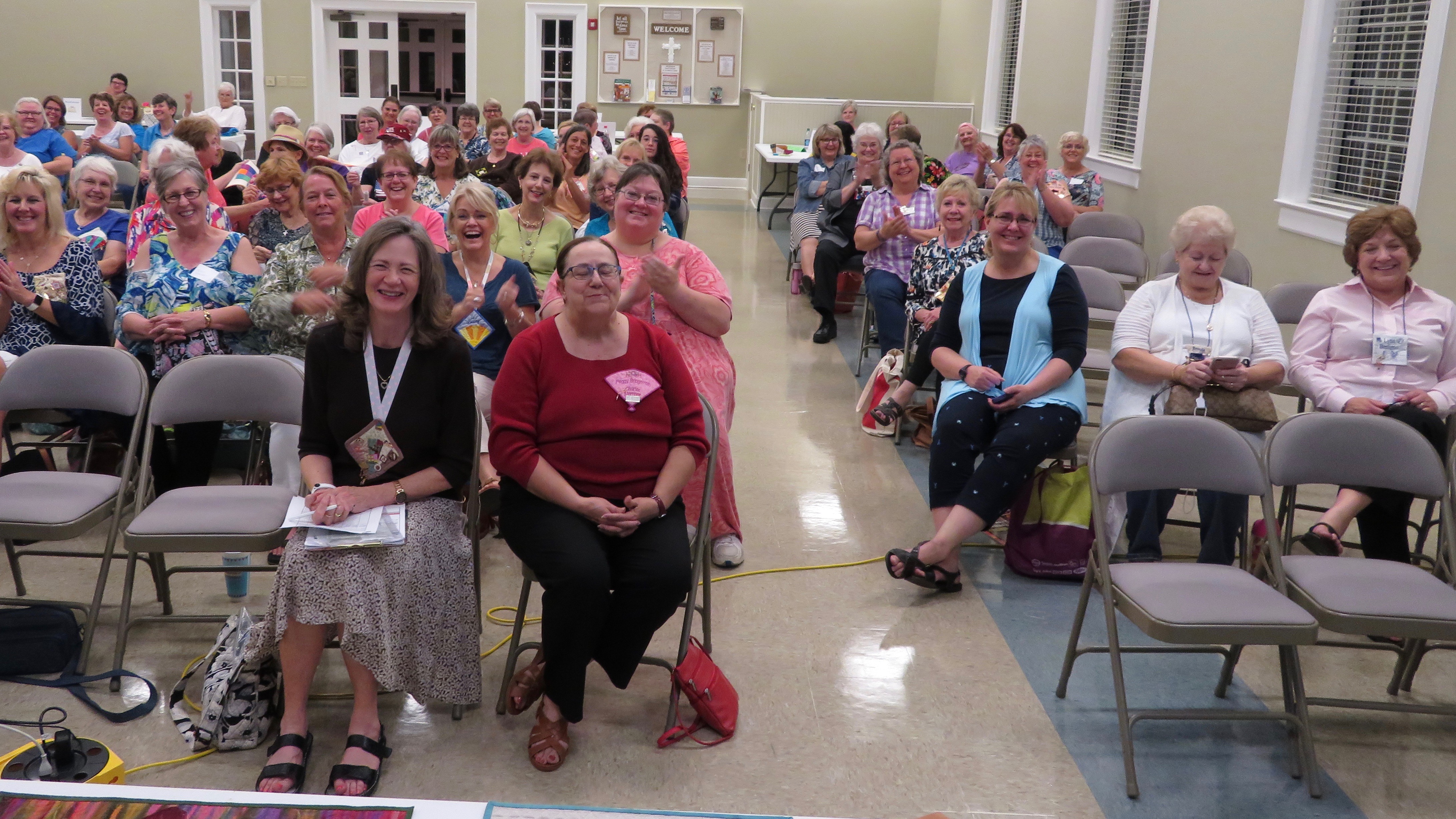 Let's find out about some Lessons Learned While Quilting…
It was a long day but we did it. I'll share some pictures from the two days of workshops tomorrow.