And just like that I'm home from an action packed weekend in Michigan with the Greater Ann Arbor Quilt Guild!
It started with my luggage waiting by the front door. After much deliberation I replaced my jazzy pink and purple suitcases with the same again but this time in baton rouge, still pink but not quite so bright!
Two bags to check, and one carry on…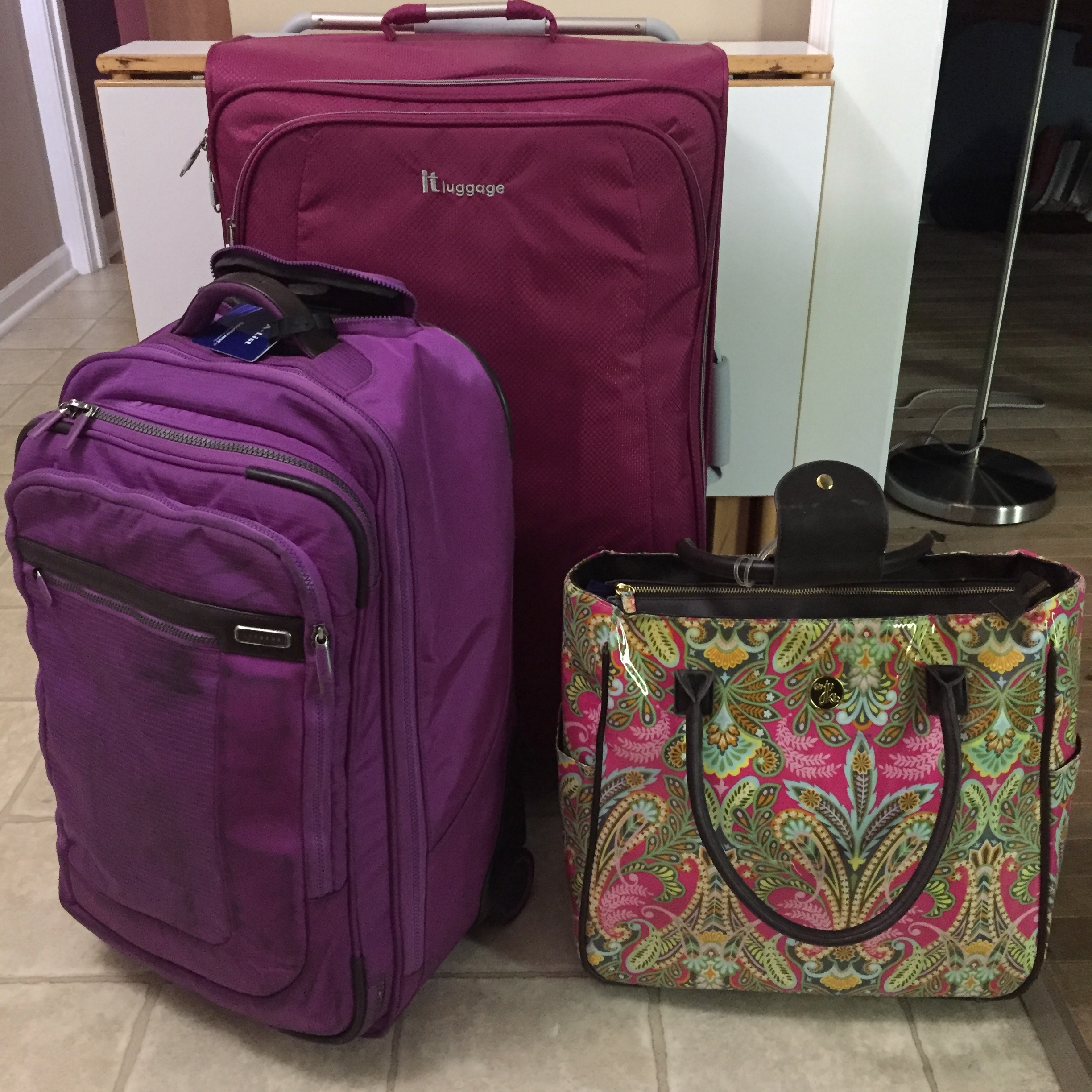 Steve dropped me off at Midway in plenty of time for my flight. It was a beautiful day to get a picture of the city as we took off and headed east over the lake.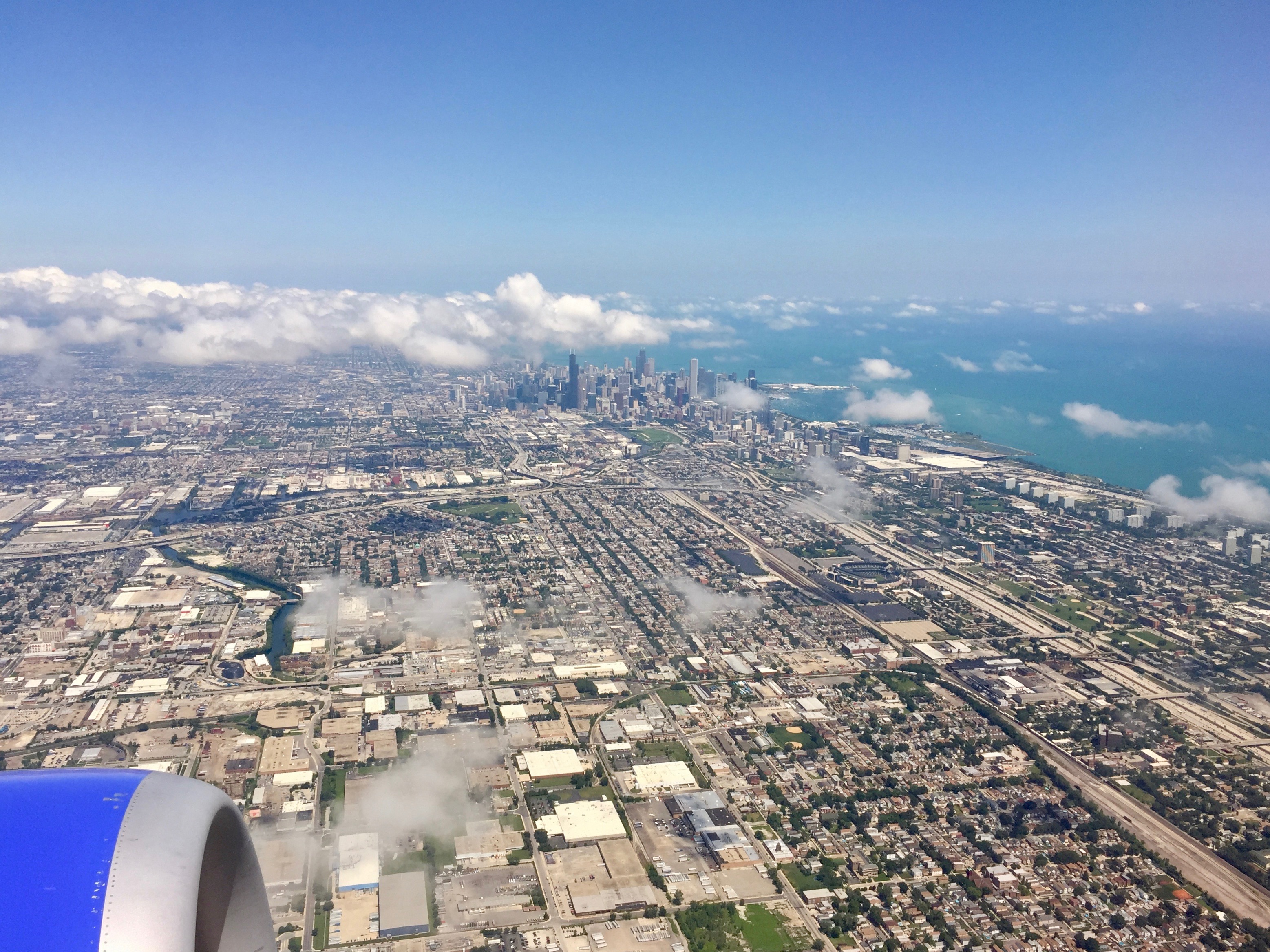 Just over thirty minutes and we were almost there… coming in over Ridgeway township.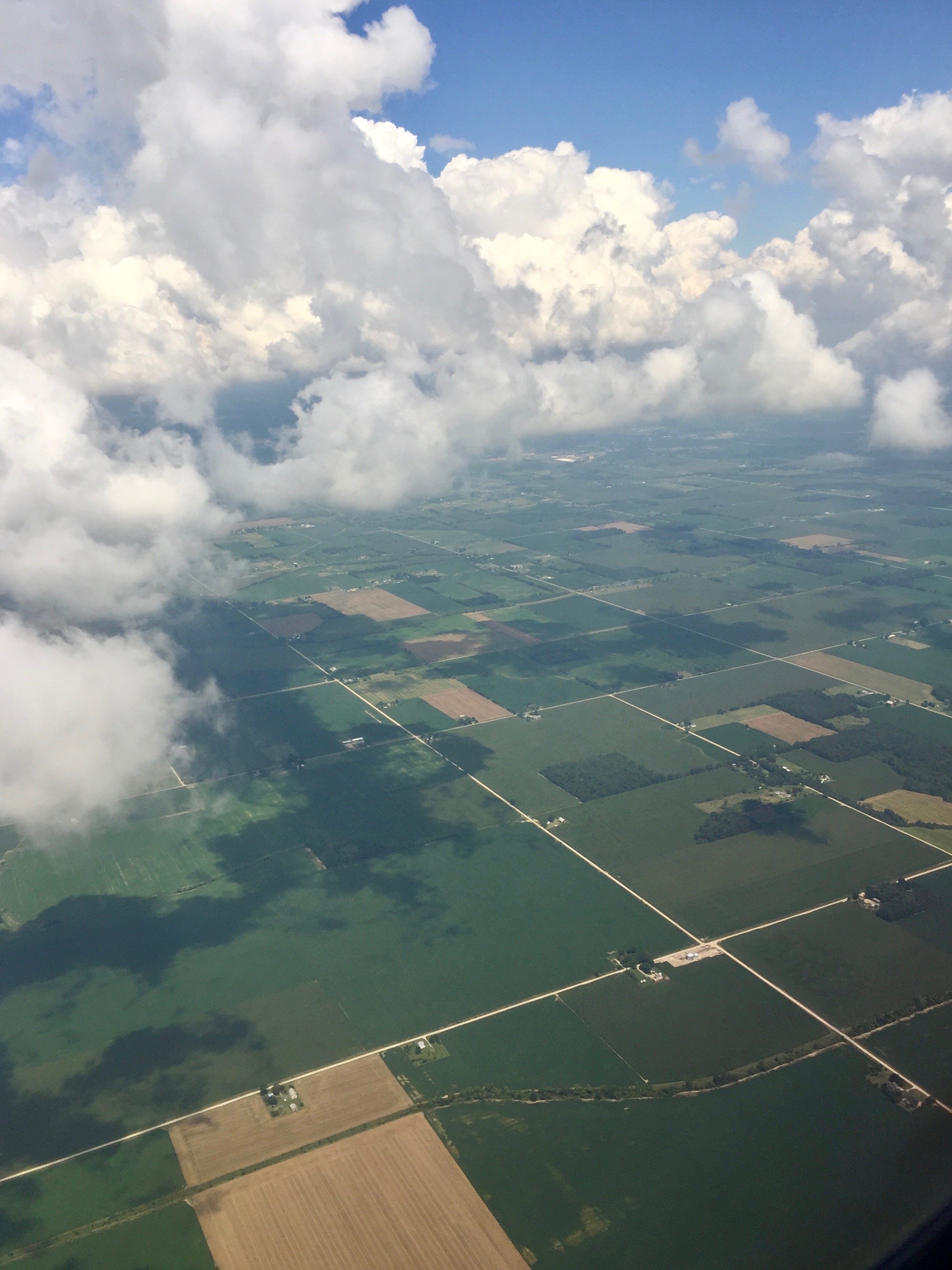 Thirty seven minutes gate to gate!
My luggage appeared safe and sound. Fellow teacher Deborah Boschert's flight was coming in from Dallas just after mine. We waited for her bags and texted our ride to collect us. The quilt guild had it all organized!
We were picked up early on Saturday morning for the drive to a local community college where Quilt University was taking place. I was teaching an all day free motion quilting to a full class of eager stitchers.
After lunch there was an opportunity for the students from the other workshops to take a look around.
I returned to my room to find my place mats being inspected closely…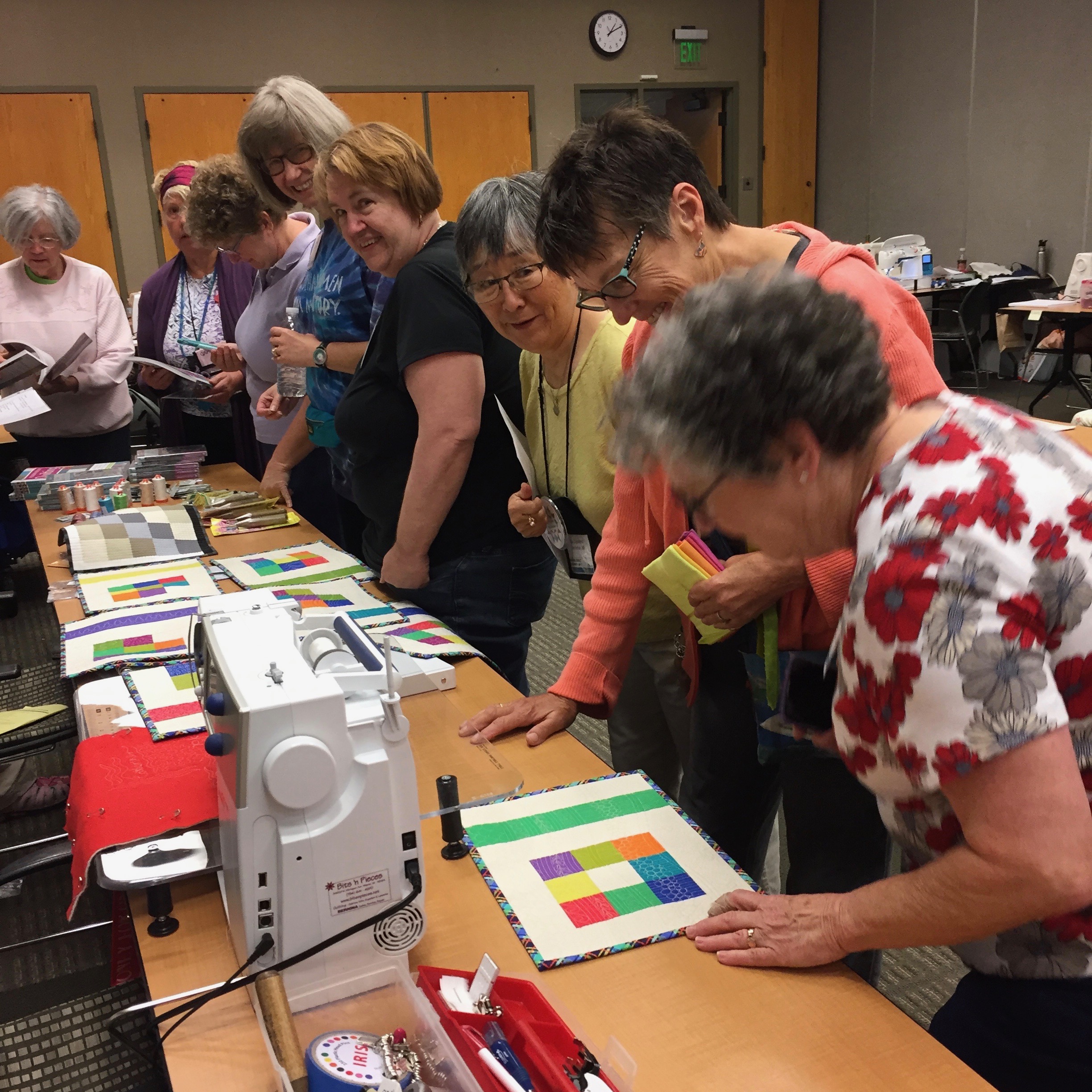 We got back to our machines and explored more motifs.
Beverly looks happy with her mattress springs and bubbles!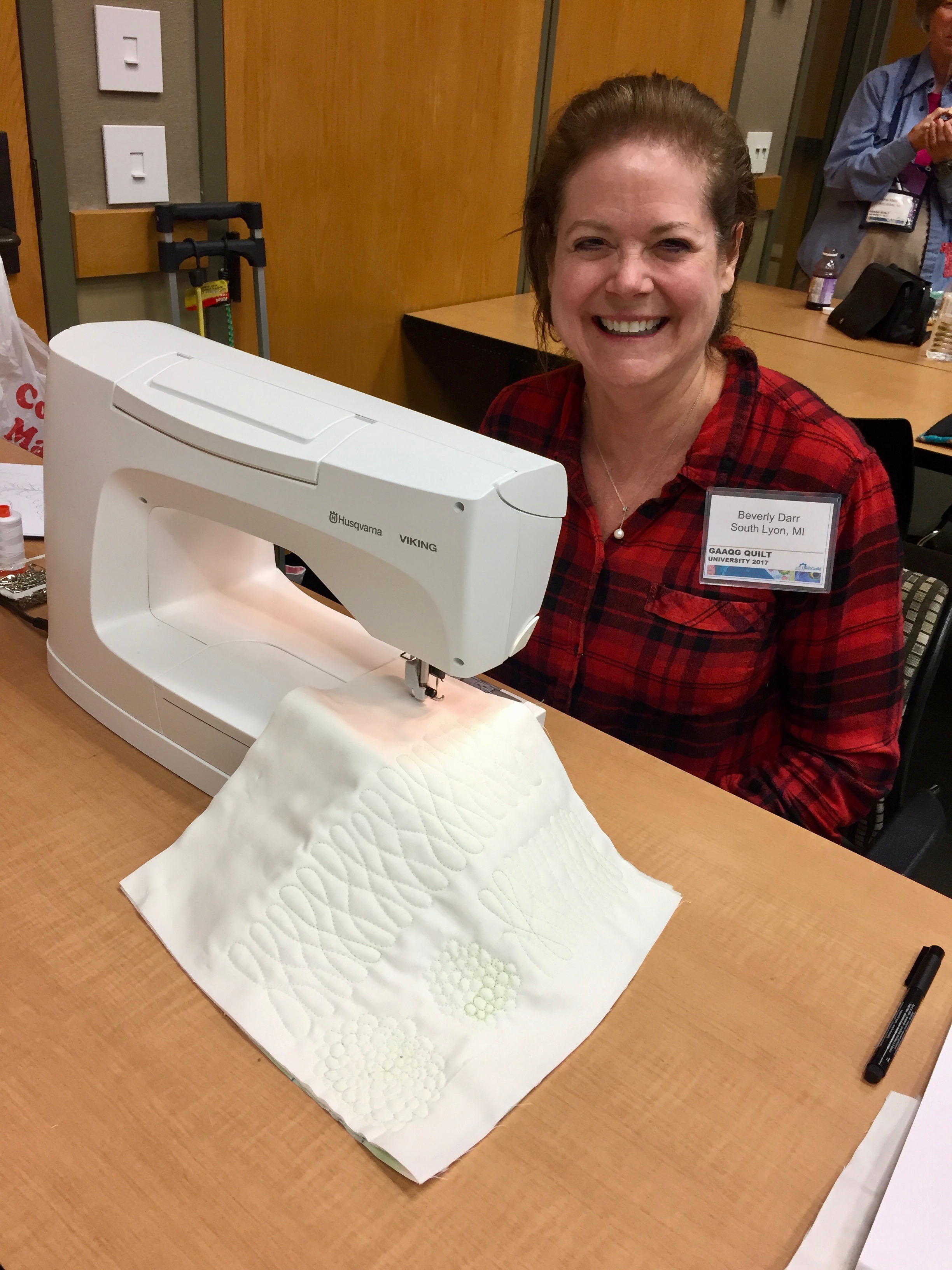 It was a good day.
On Sunday we moved on to some walking foot stitching.
We indulged in a little show and tell in the afternoon.
Organic curves and combined stitches from Heidi.
Isabel had found lots of stitches she didn't know she had on her machine.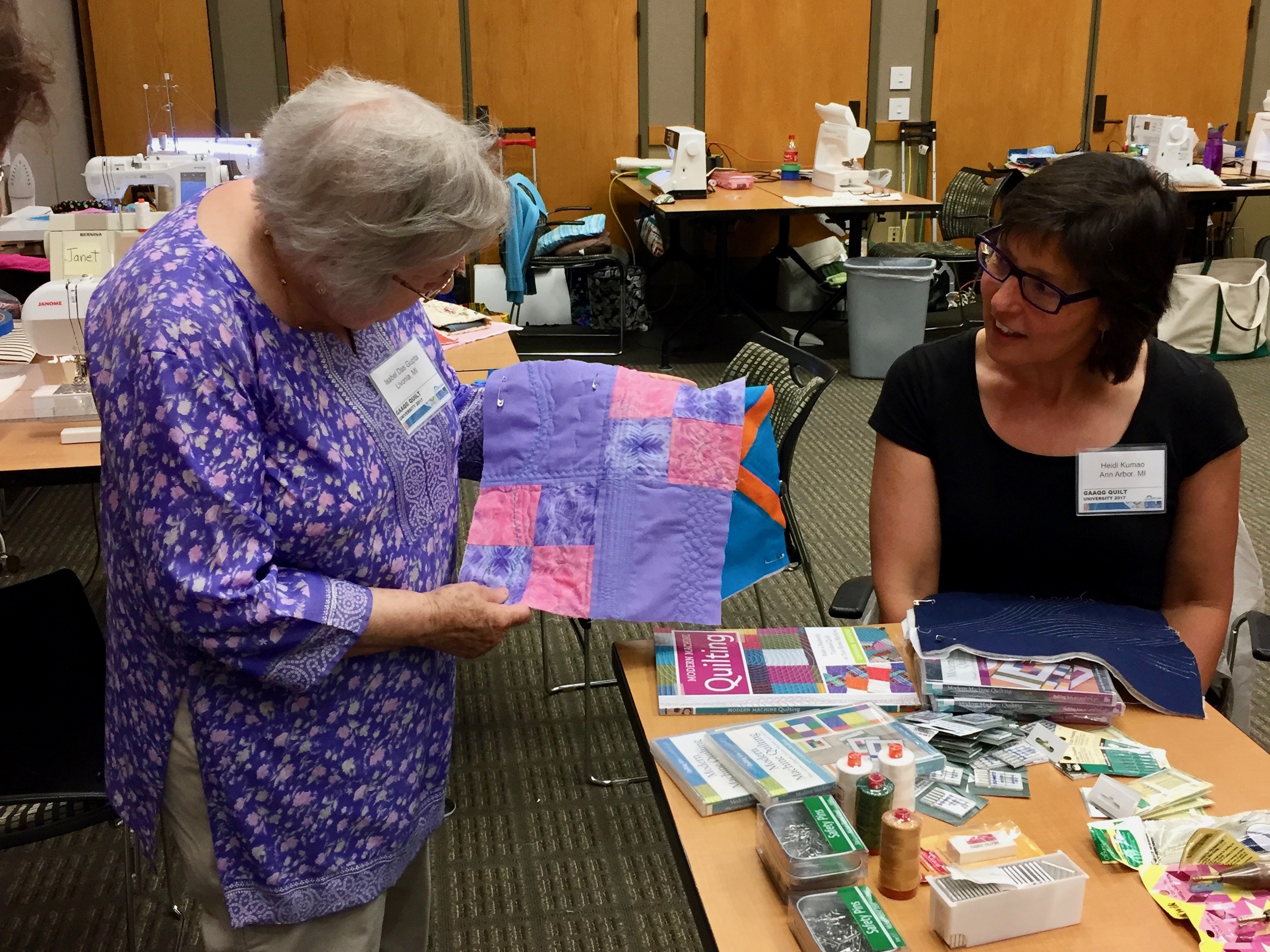 Square spirals…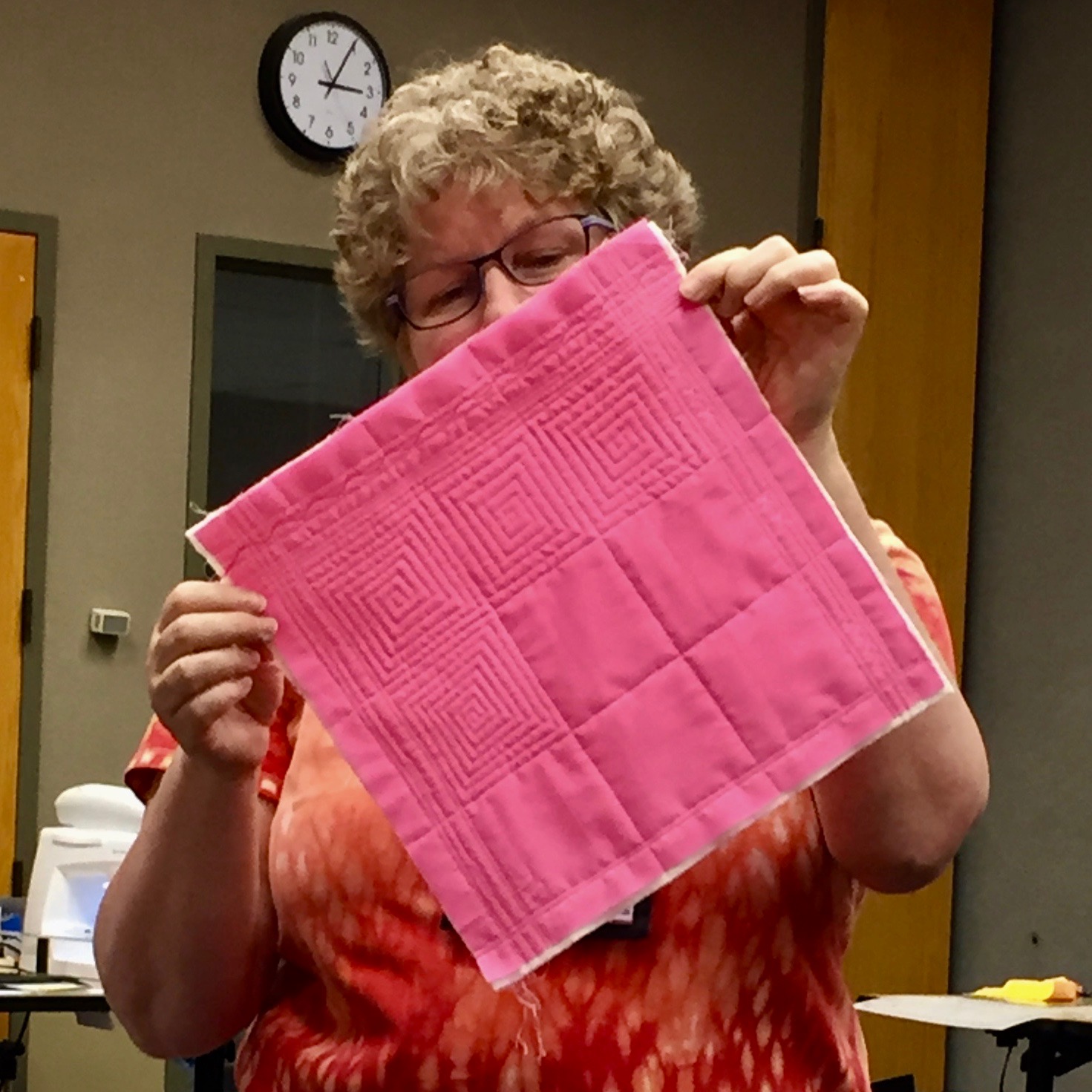 Don't you love this?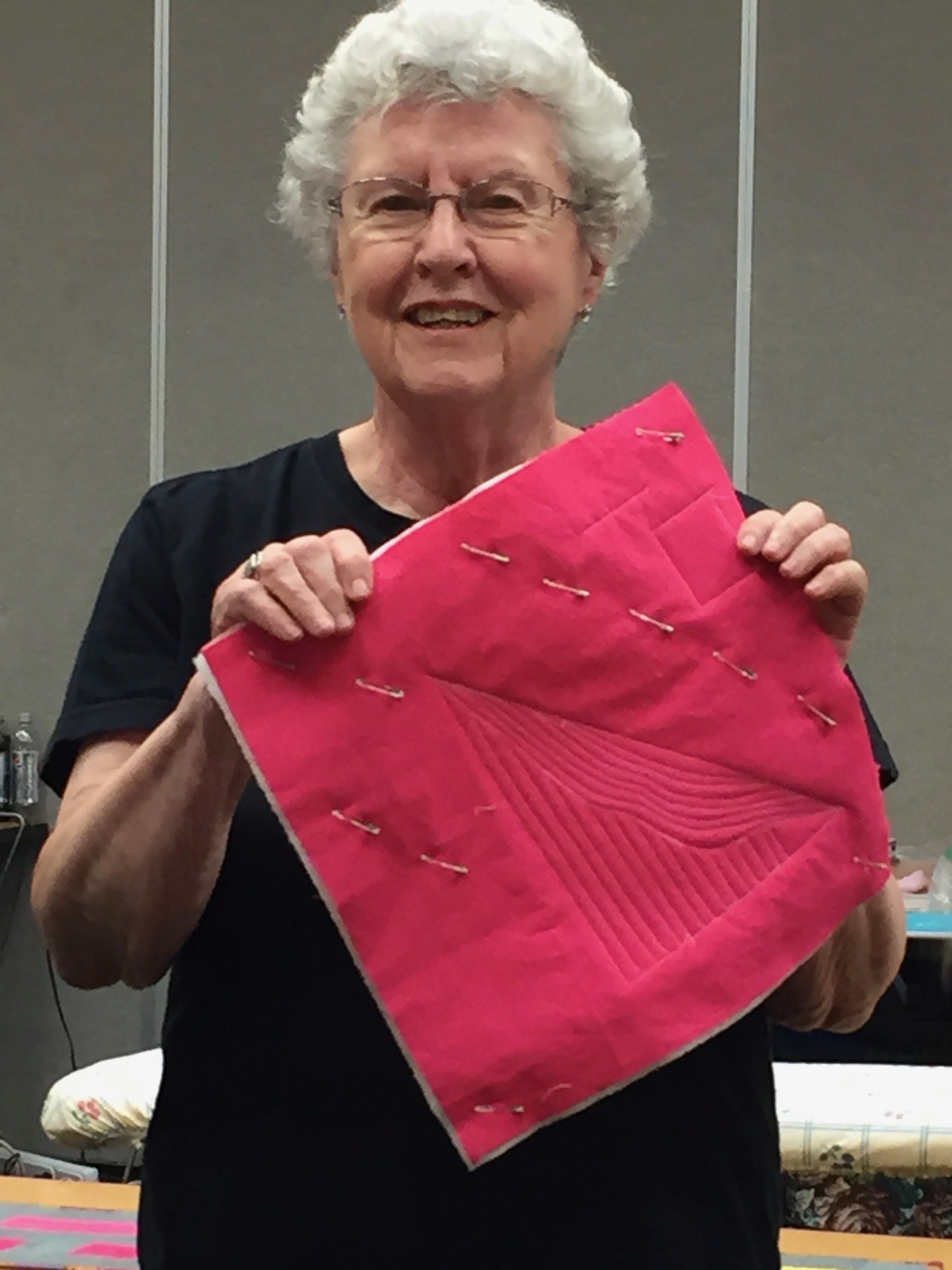 We finished the day with a spiral in 12 weight thread.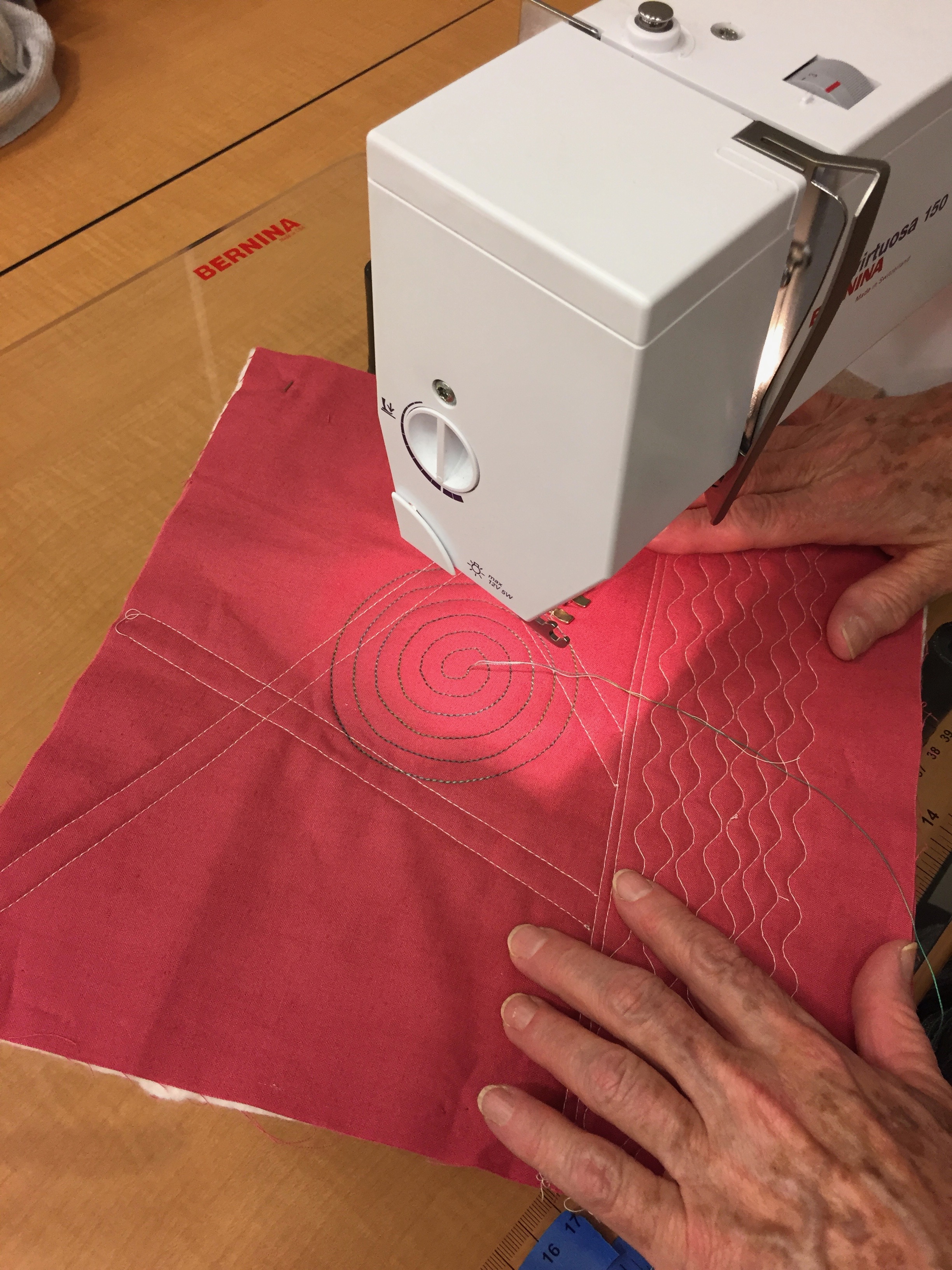 Time flies so fast when you're enjoying yourself.
It's not quite six months since my book came out. I had to take picture of this well read, and highlighted, copy that came to class.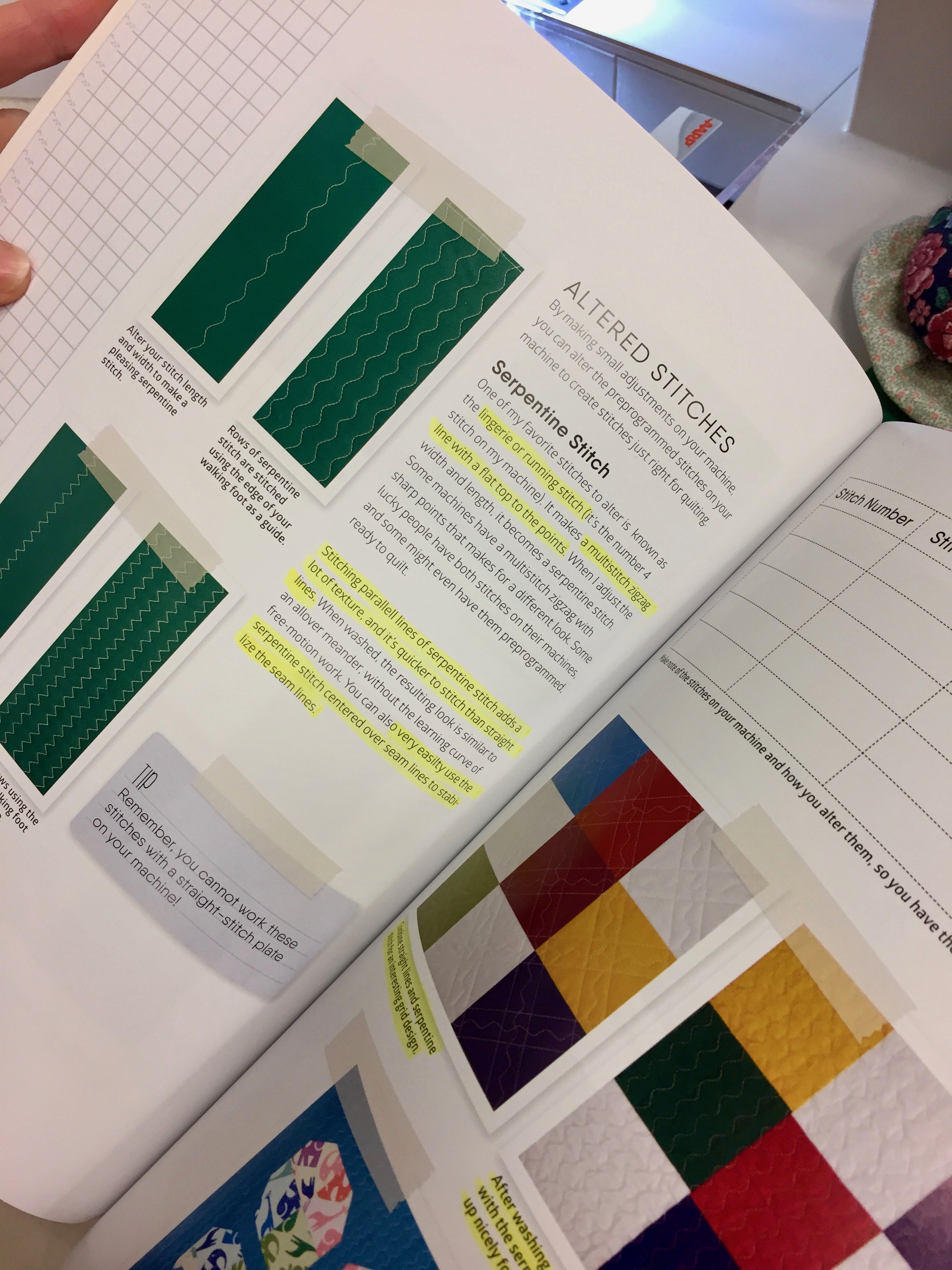 Someone has actually read my book? !!
Everyone went home with lots of ideas to get their quilt tops finished into quilts.
Meanwhile there was lots going on in the other class rooms… I'll tell you about that tomorrow!