I promised pictures from Nashville? We flew down last Friday evening for a quick visit in honor of Lucy's first birthday.
After a short delay and a change of gate, we were a little late arriving in town. The girls had already gone to bed by the time we got to Jonathan and Lauren's home. We are not early risers and preparations for the party were in full swing by the time I emerged next morning, showered and dressed, and ready for my first cup of coffee.
Lilly assured Lucy she was in for a fun time.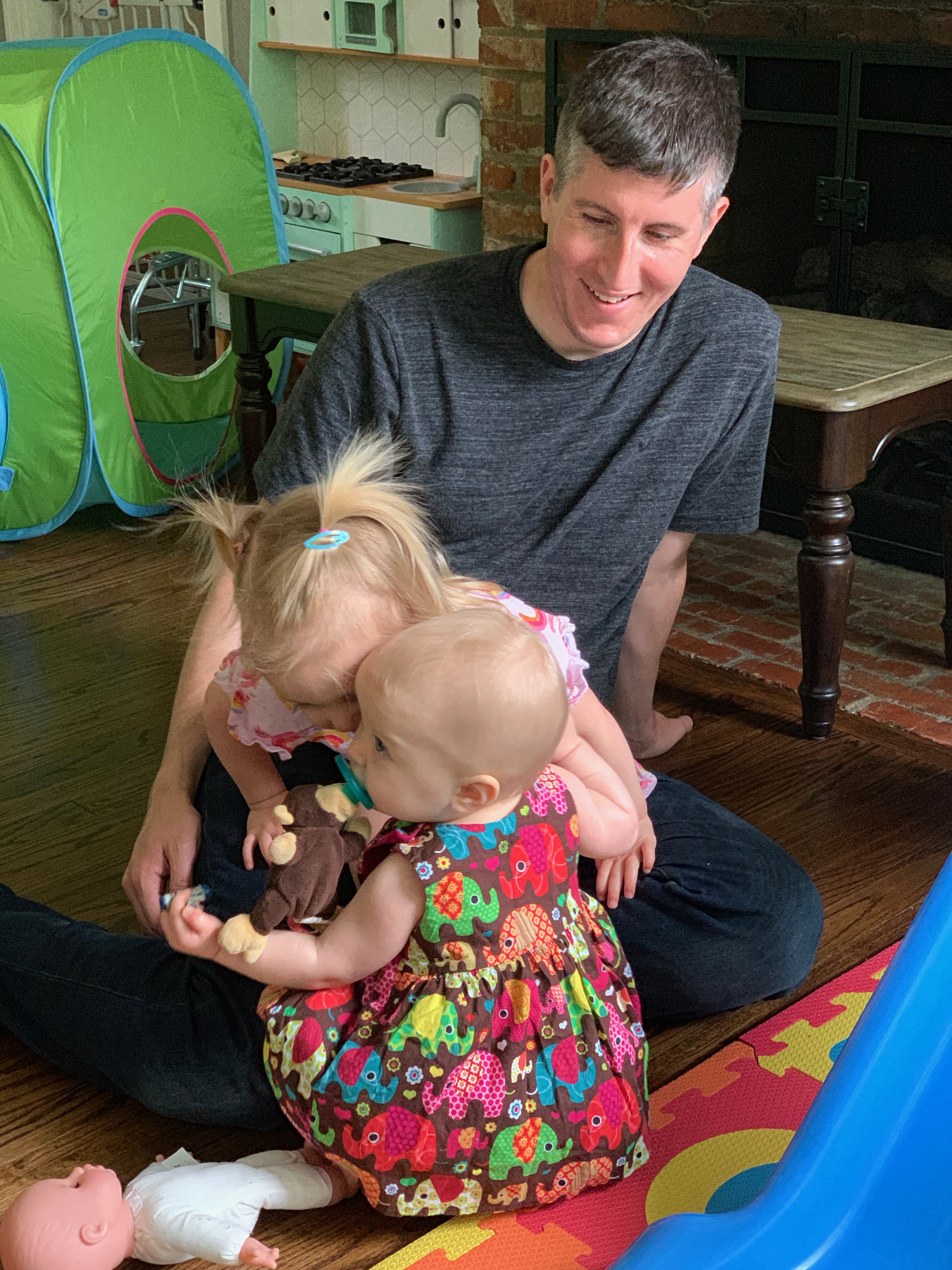 With thirty guests, including more than a few children, there was plenty of fun to be had, not least of which was the requisite singing and birthday cake eating… a highlight of Lilly's day?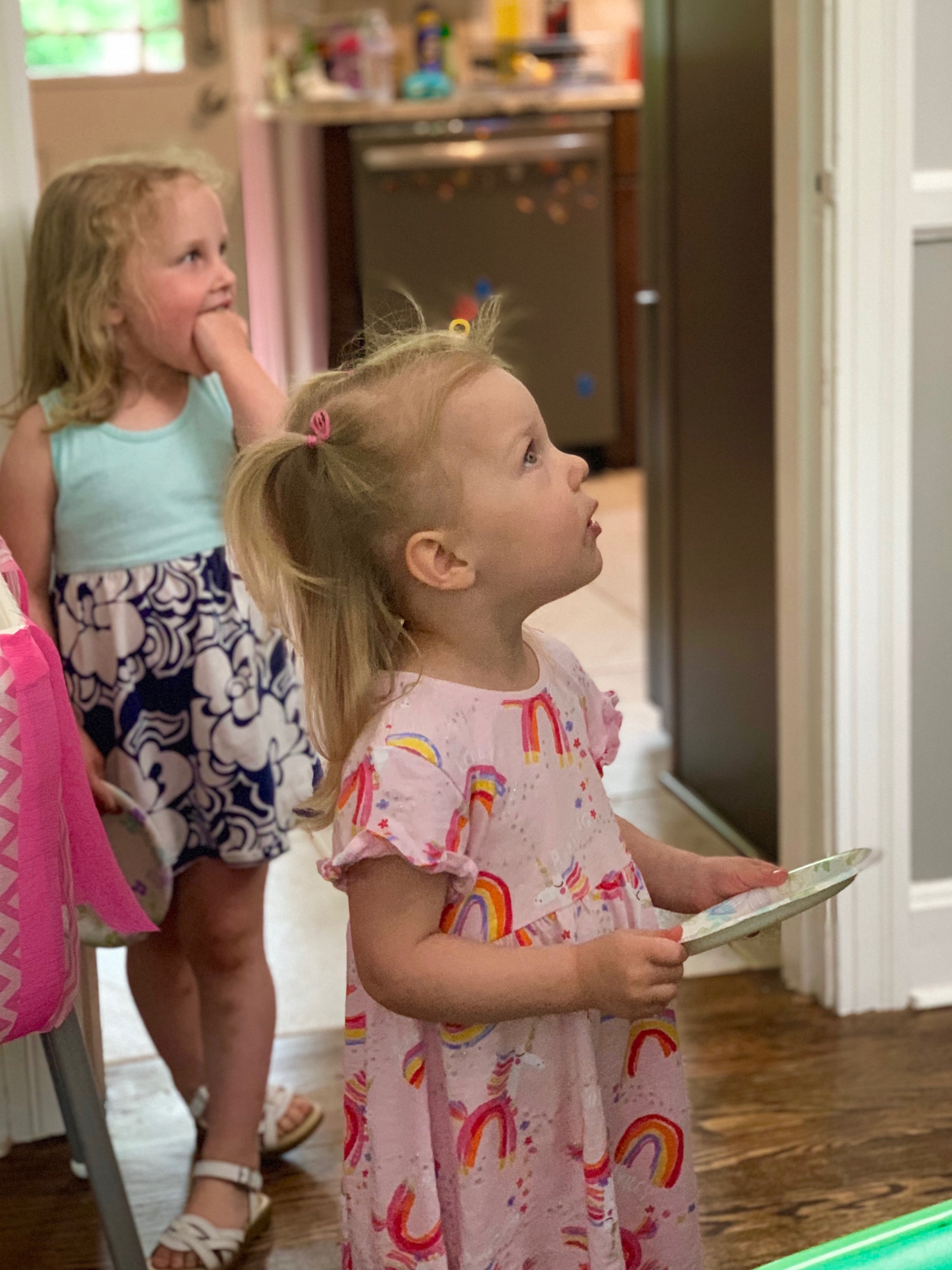 Lucy was introduced to her cup cake with a single candle in it.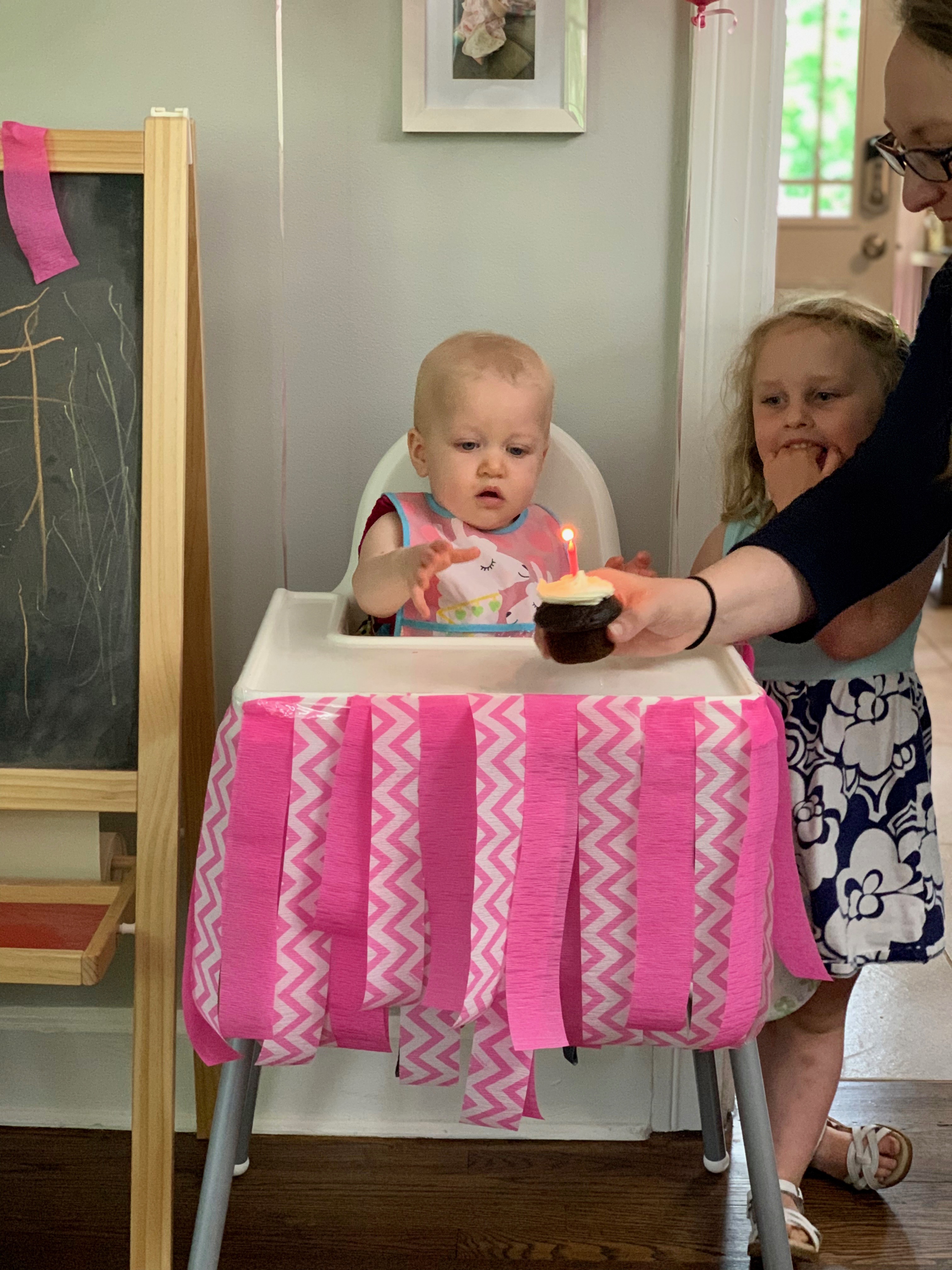 Her mom helped her extinguish the candle and Lucy investigated further.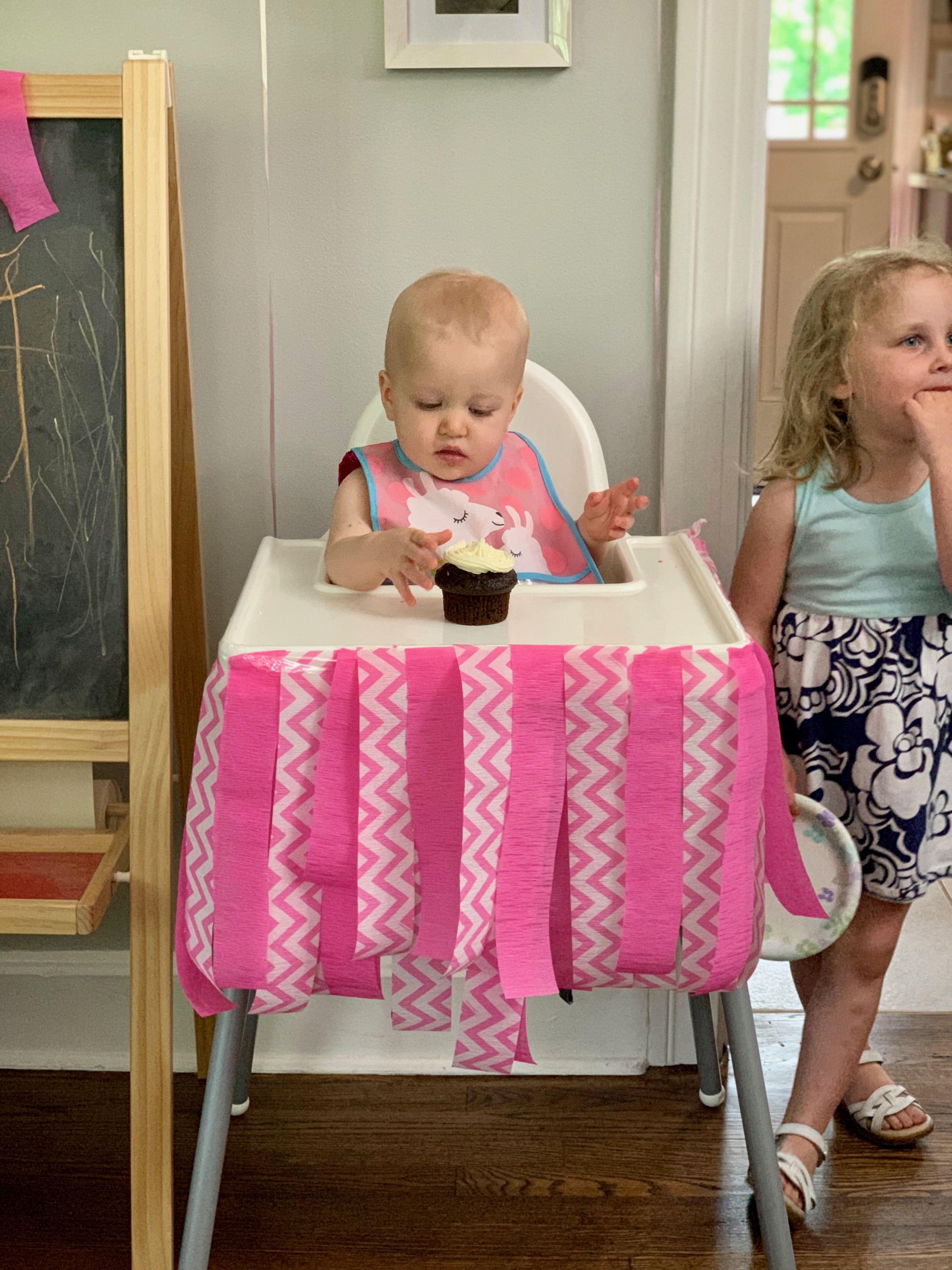 Yummy!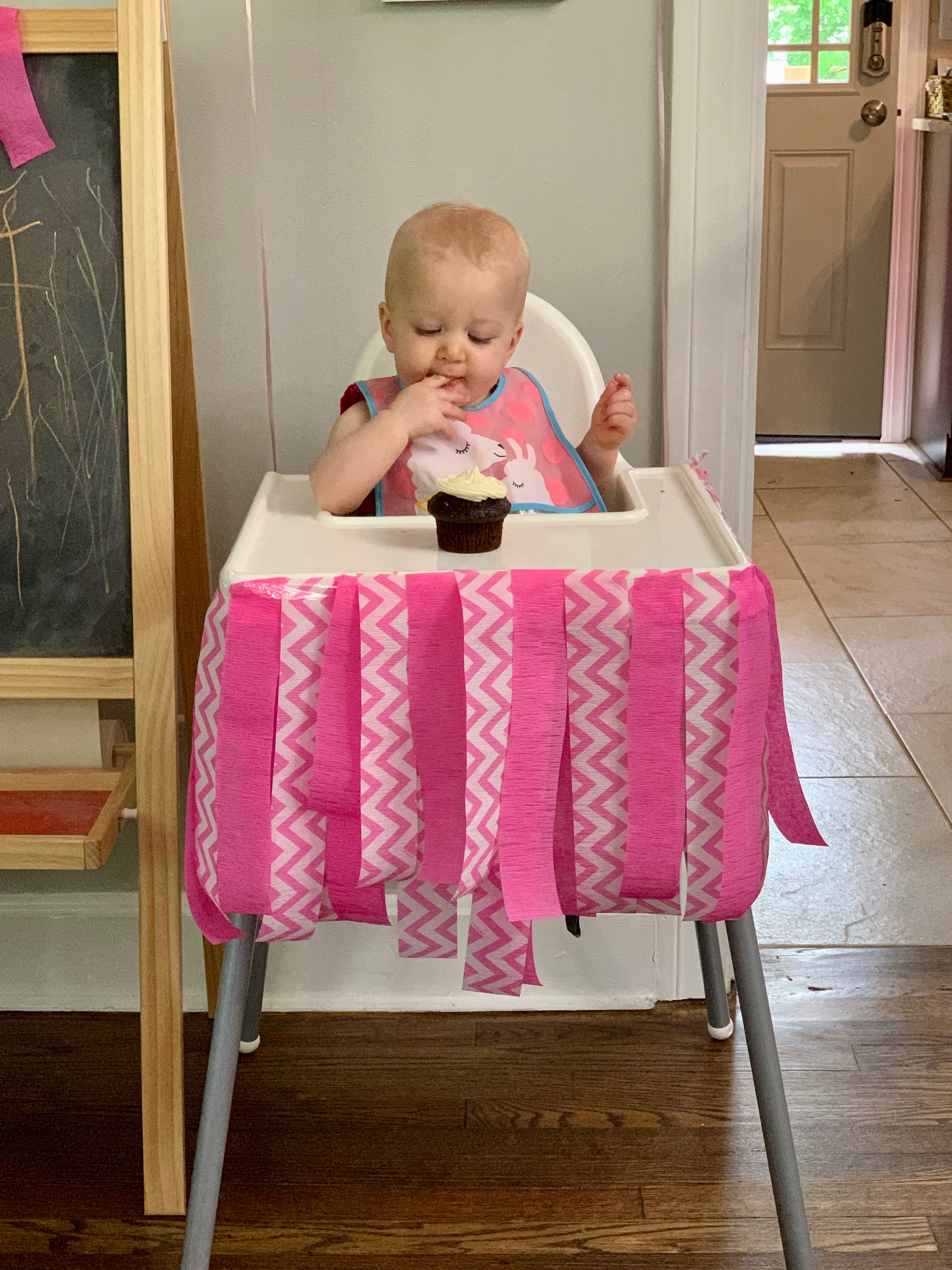 The party was well timed and everyone went home ready for their scheduled naps…
We enjoyed a Kentucky Derby party in the afternoon, complete with hats (see today's featured image) and the stewards' enquiry. I just felt sorry for the horses running in all that mud.
On Sunday we found jeans for Steve (30 x 36 anyone?) and a new belt to hold them up. Success was working out we could get them online! Lunch was at the Rainforest Cafe, not too sure about the thunder storms and moving animals but Lilly did like the fish.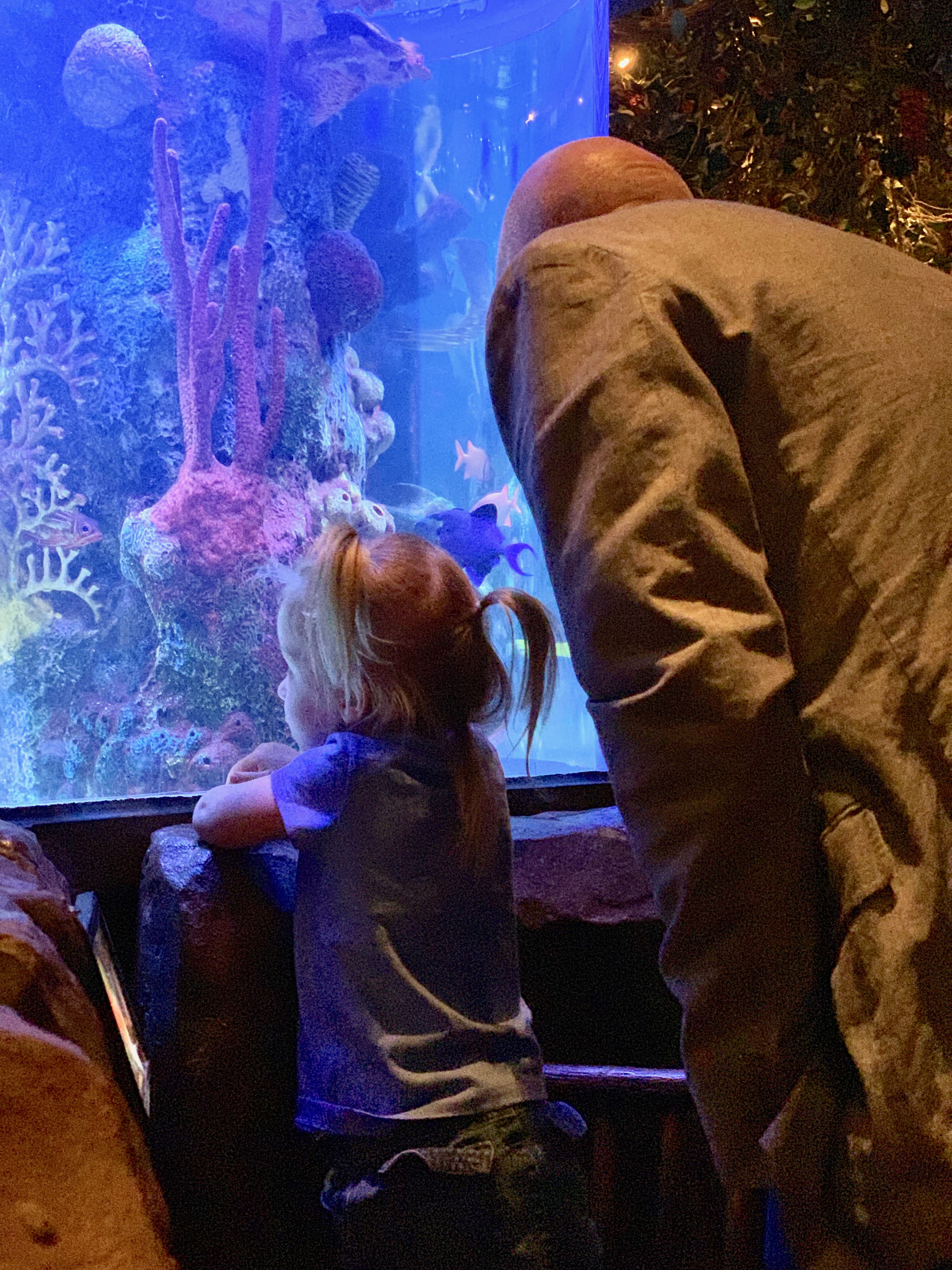 One last picture of the girls and their "blankets" before we left.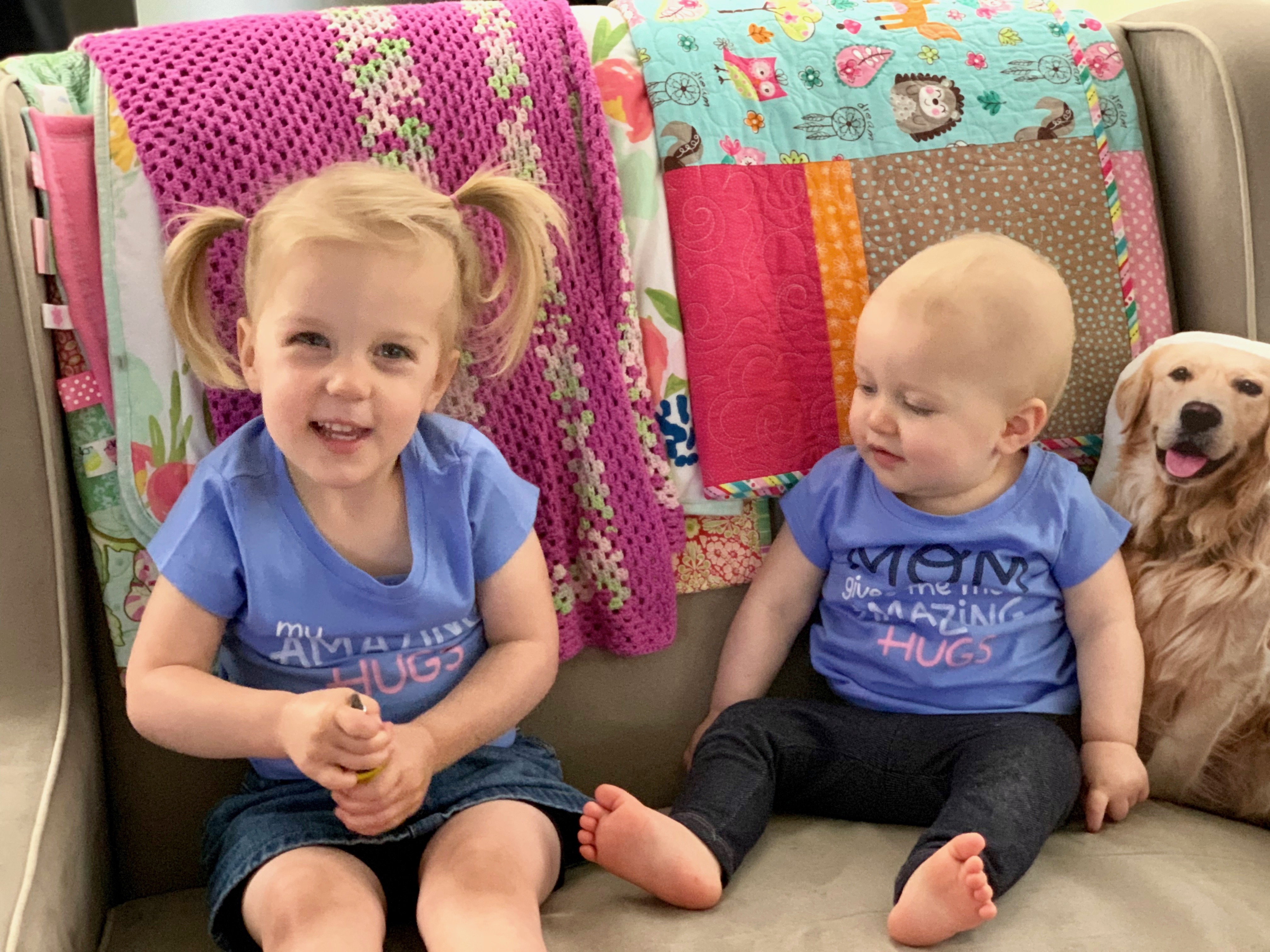 A good visit to Nashville!
In other news.
It's time for the Riverwalk Quilters Guild quilt show this weekend. I'm dropping off my quilts this afternoon. All the details are on the website. I'll be doing a demo and giving a lecture each day.
Next Wednesday I'm flying to Kansas City for Spring Market, the industry trade show. I've still got a list of projects to finish 🙂
We've added a second Dorset Button class at Stitches Midwest instead of the clamshell EPP class which was not seeing any customers… Use the button at the side if you are interested.
Now I need to get ready for breakfast with friends! A standing commitment when I'm home on a Thursday…