Less than twenty four hours after I arrived home from Festival the purple bags were repacked and ready to go again. Two suitcases for checking, one at 49.5 lbs and the other at a slightly lighter 48! The full size carry on was full too…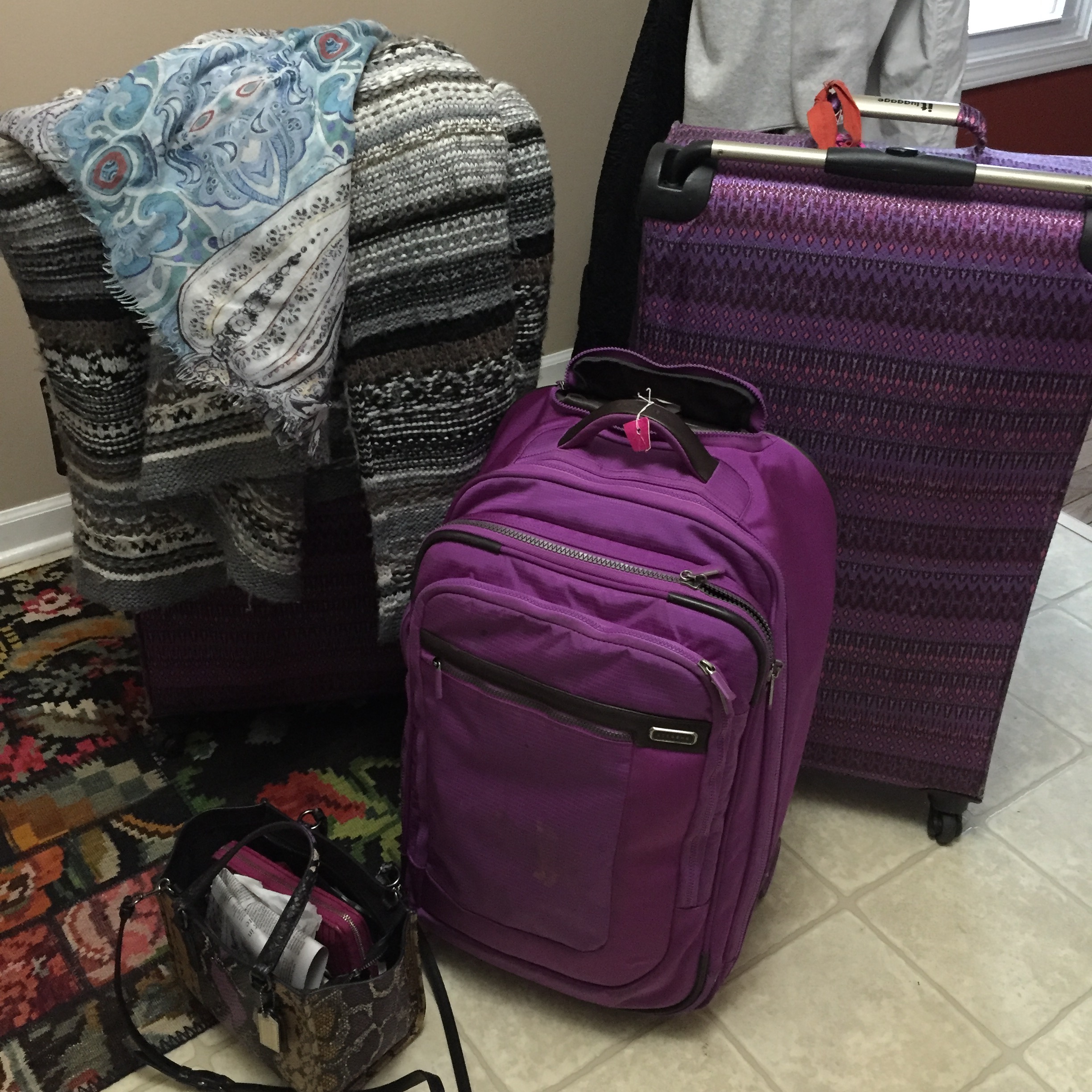 There was a short delay at Midway waiting for our plane to come in from Oklahoma but it's not a long flight to Birmingham. Everything arrived safely in Alabama where Lura was waiting to pick us up.
It was a short night. Before I knew it, it was morning and time for the Birmingham Quilters Guild's meeting.
There was a line at the check in table.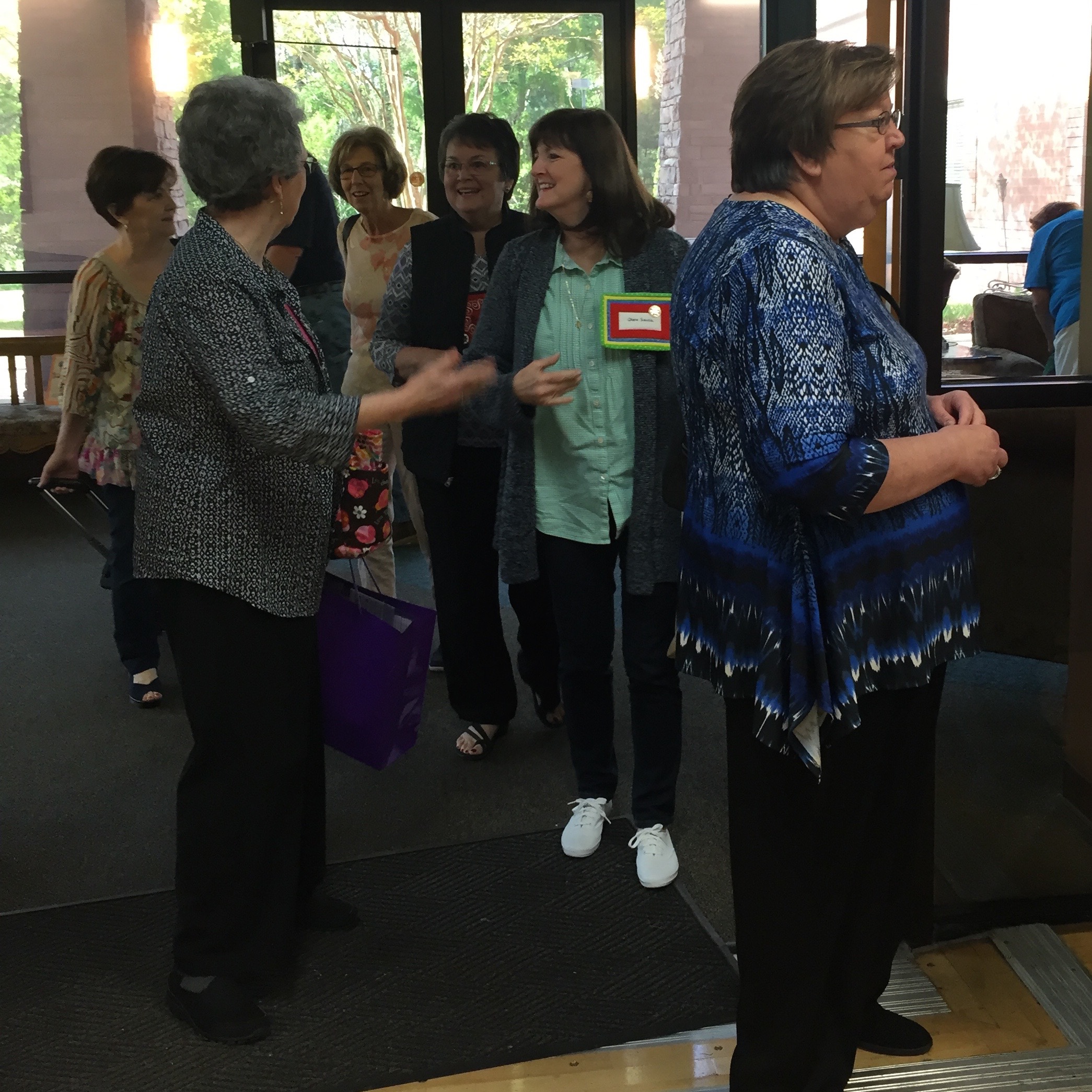 The treasurer was busy.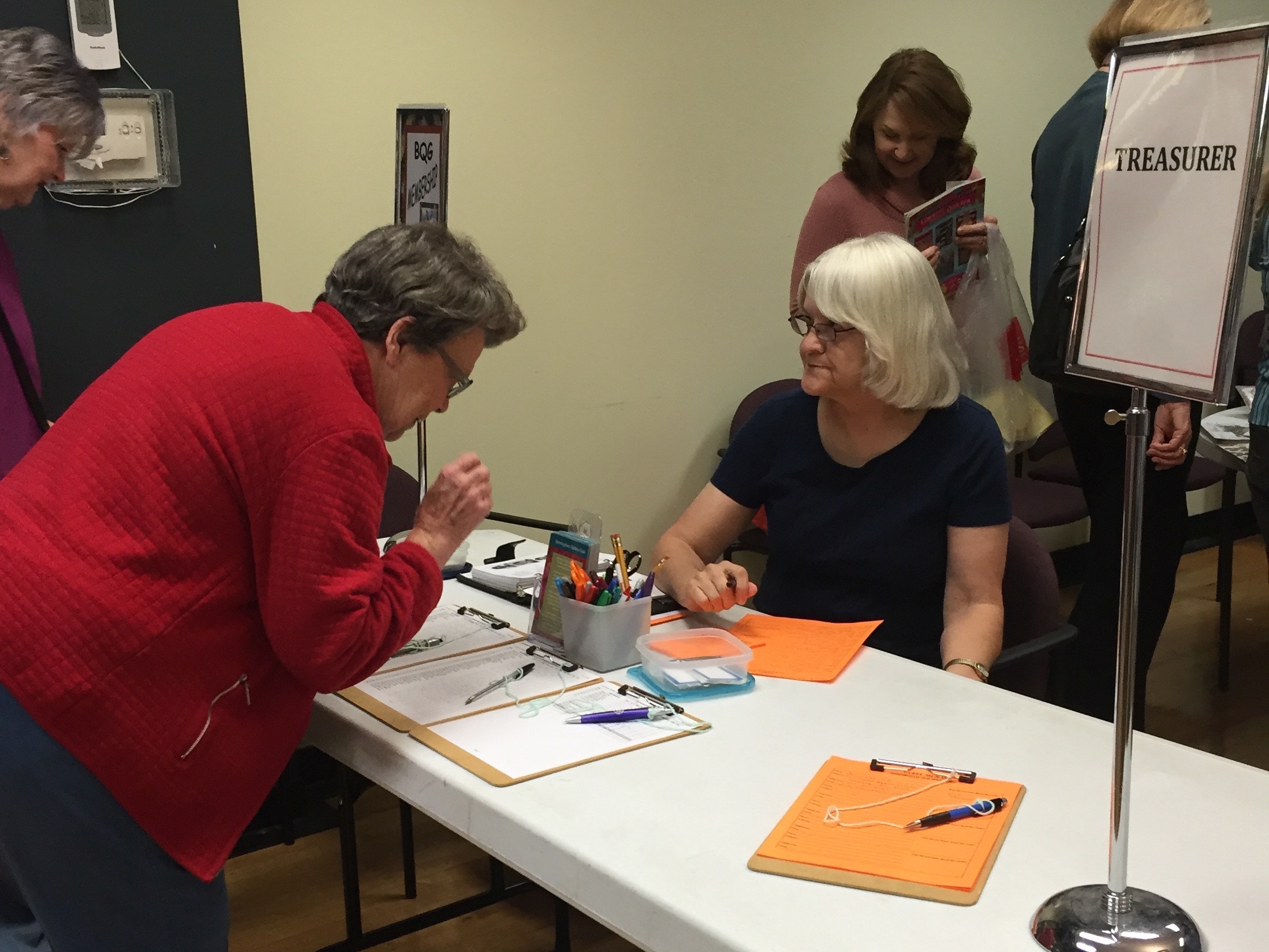 The cuddle quilt table was a happy place.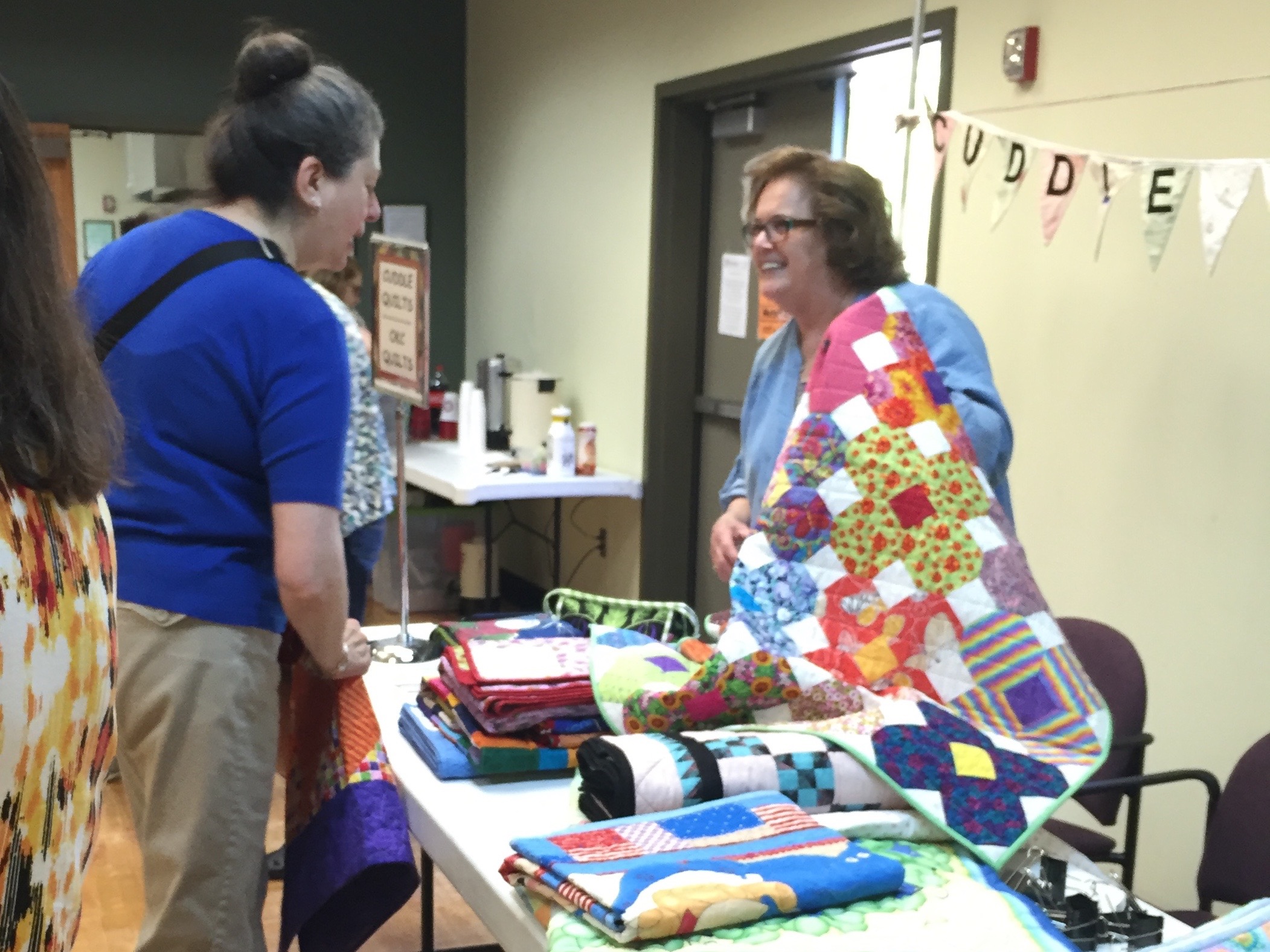 Who doesn't like something for nothing?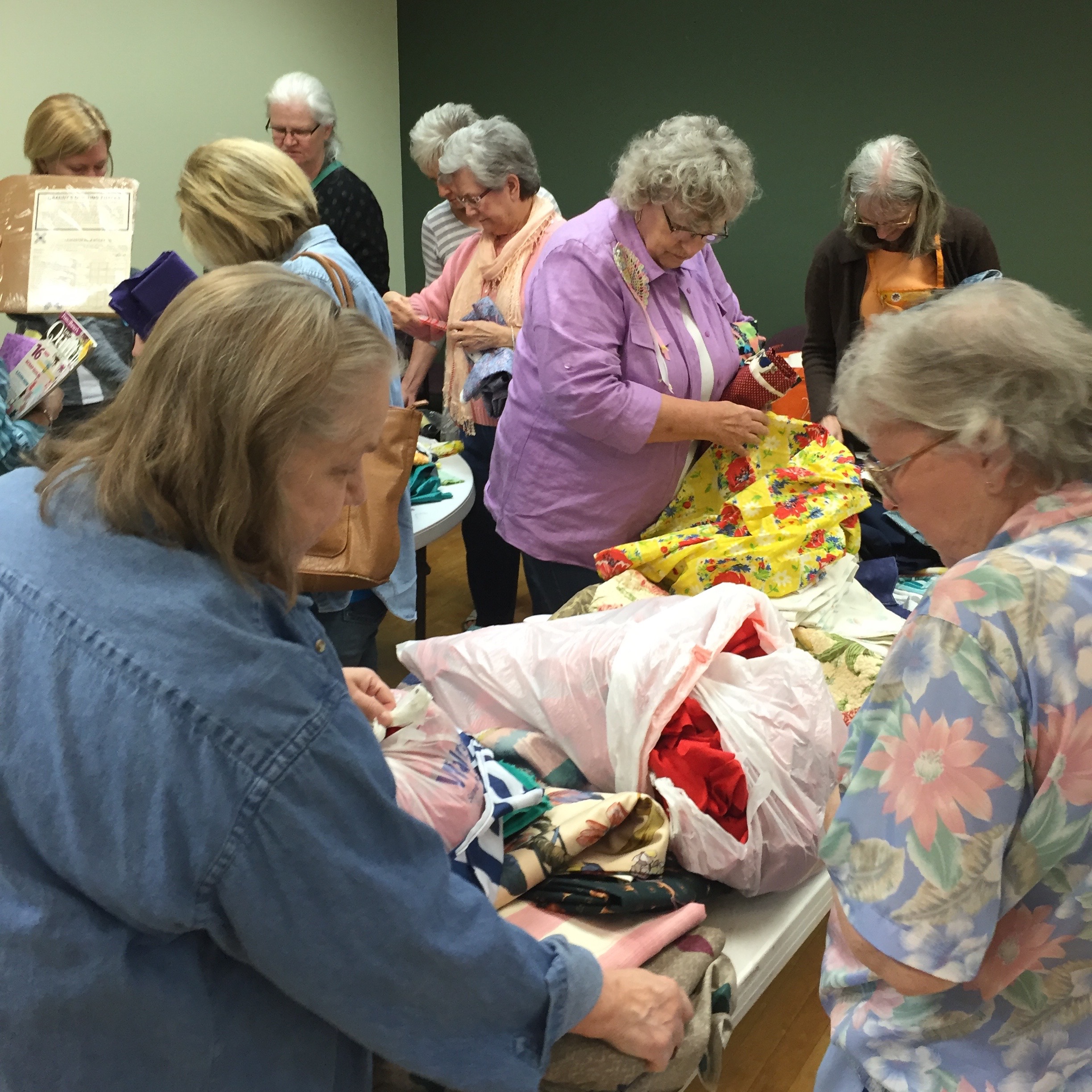 Nearly ready to start.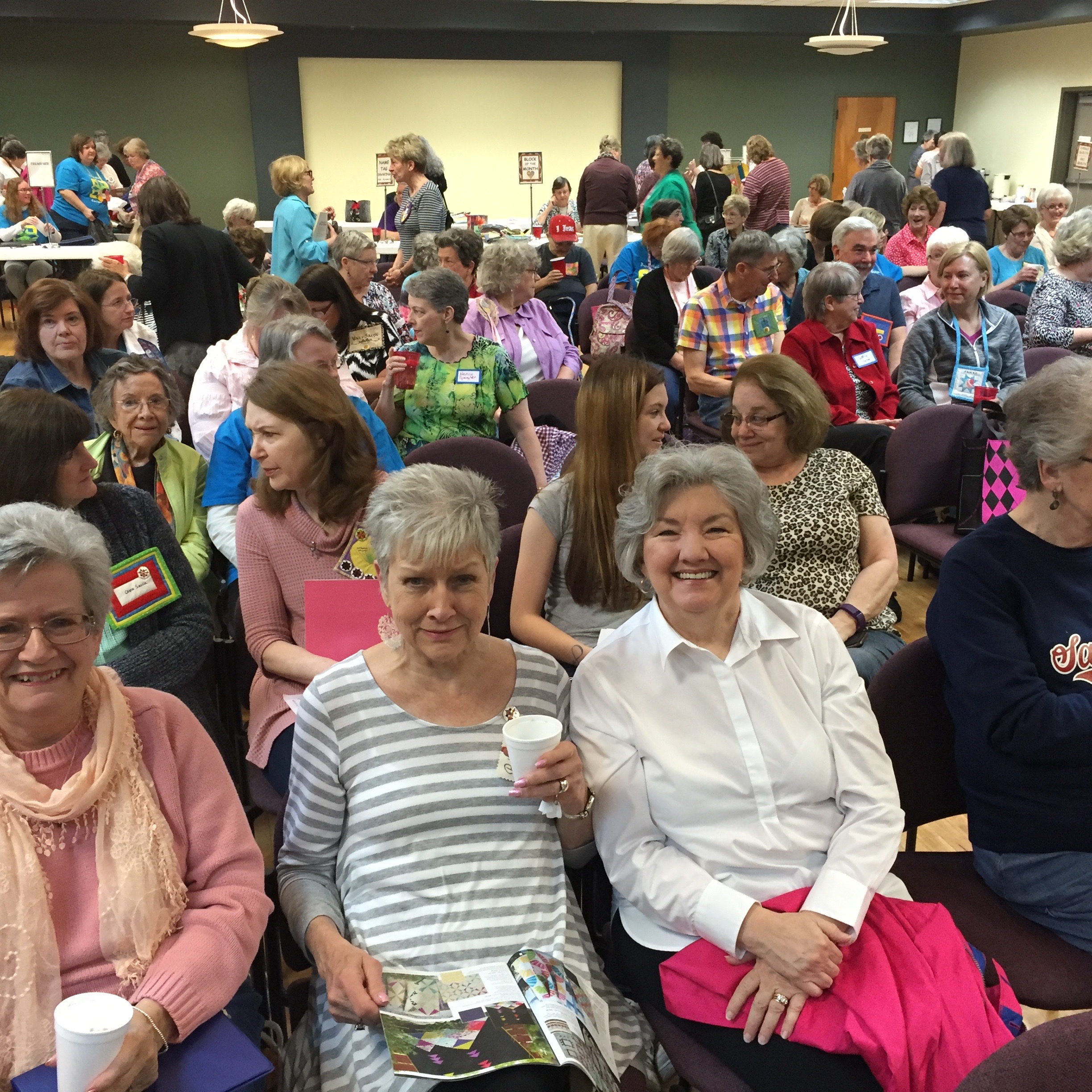 After a packed business meeting there was show and tell. Quilts were hung on clothesline around the room and makers took turns describing their creations.
Here's a super star quilt.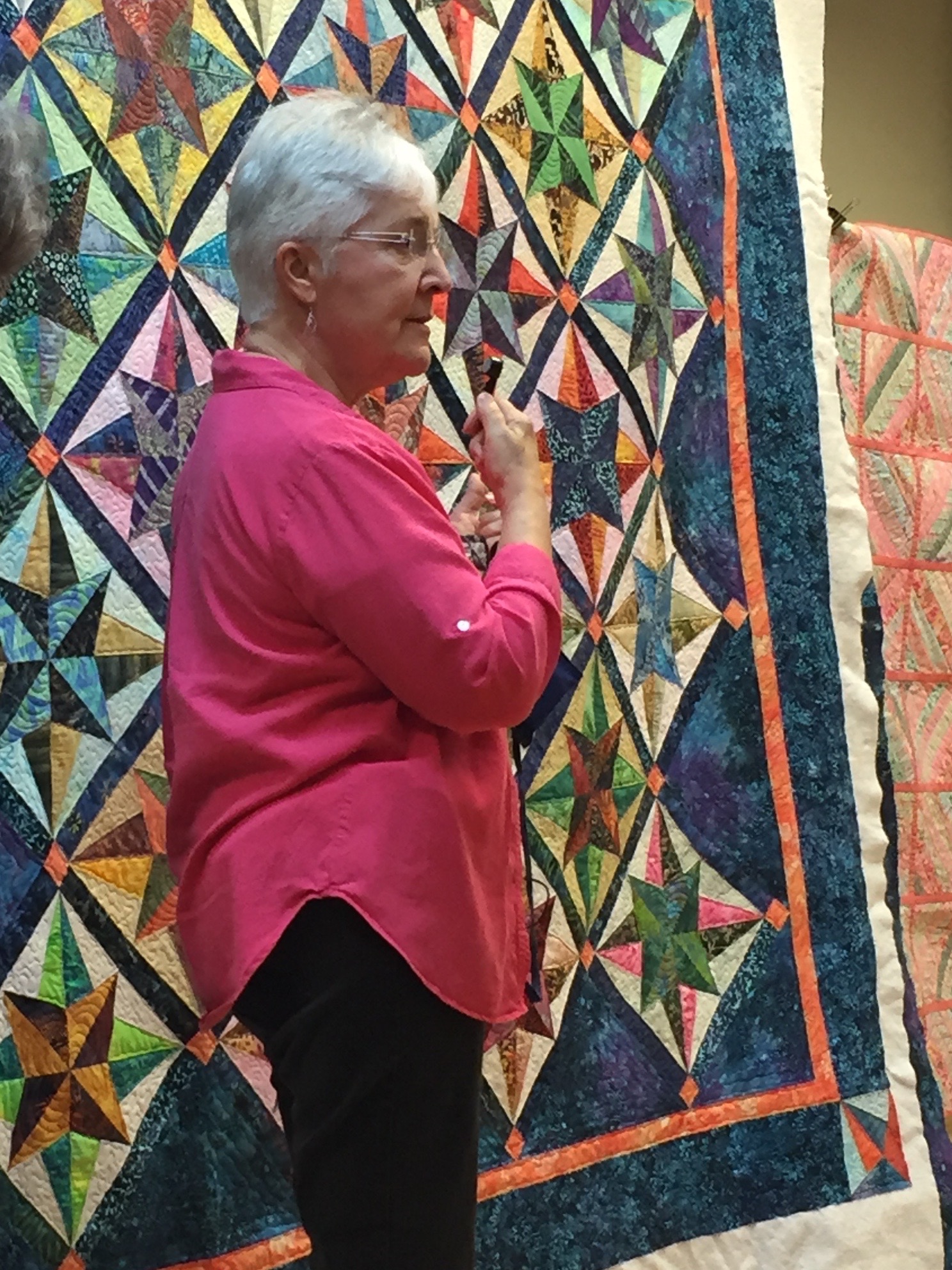 This pair of quilts was made by a friend of the family from shirts in memory of a much loved husband.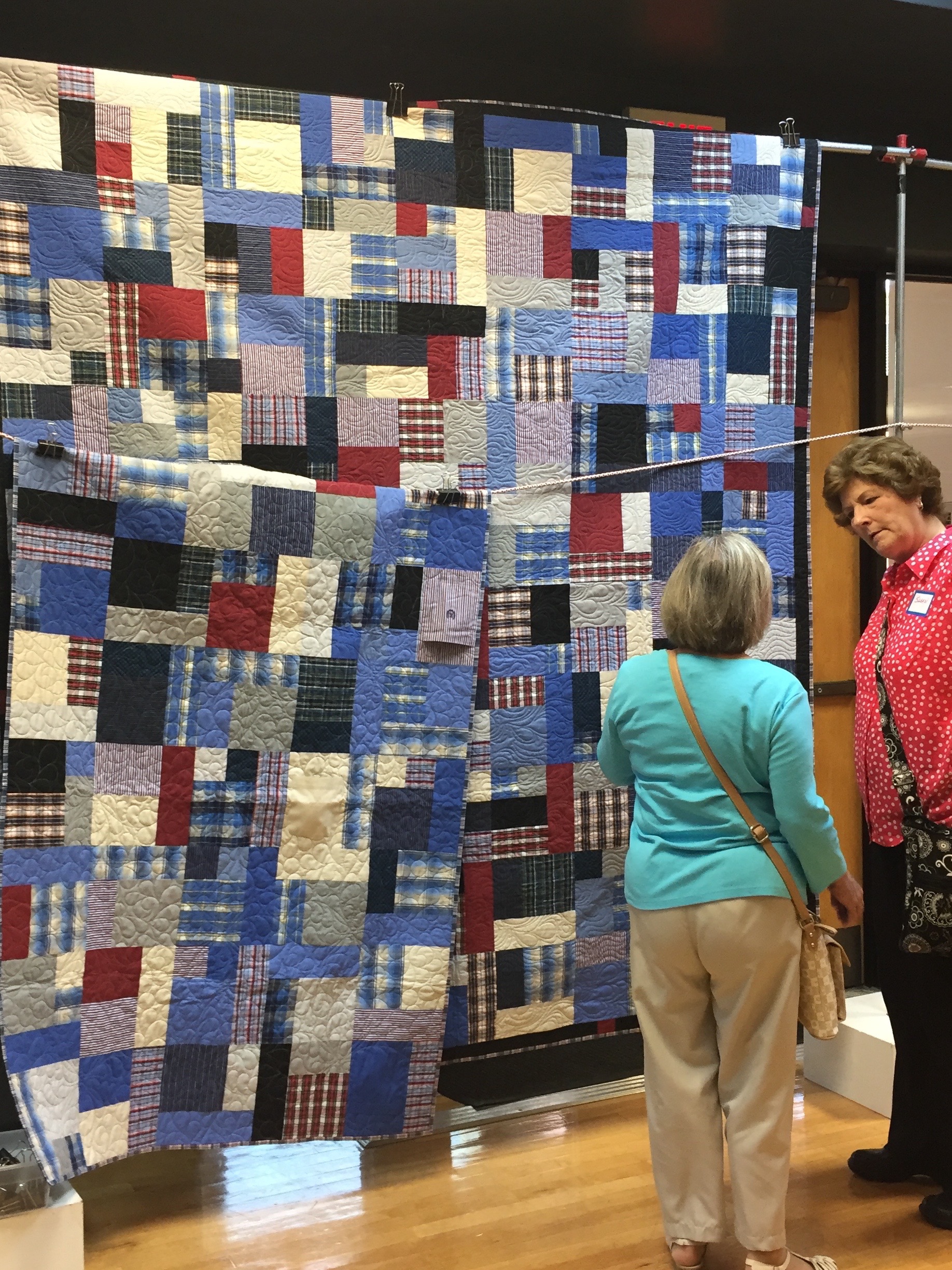 And then it was time for the guest speaker… me!
Begin with a group photo. What a great crowd.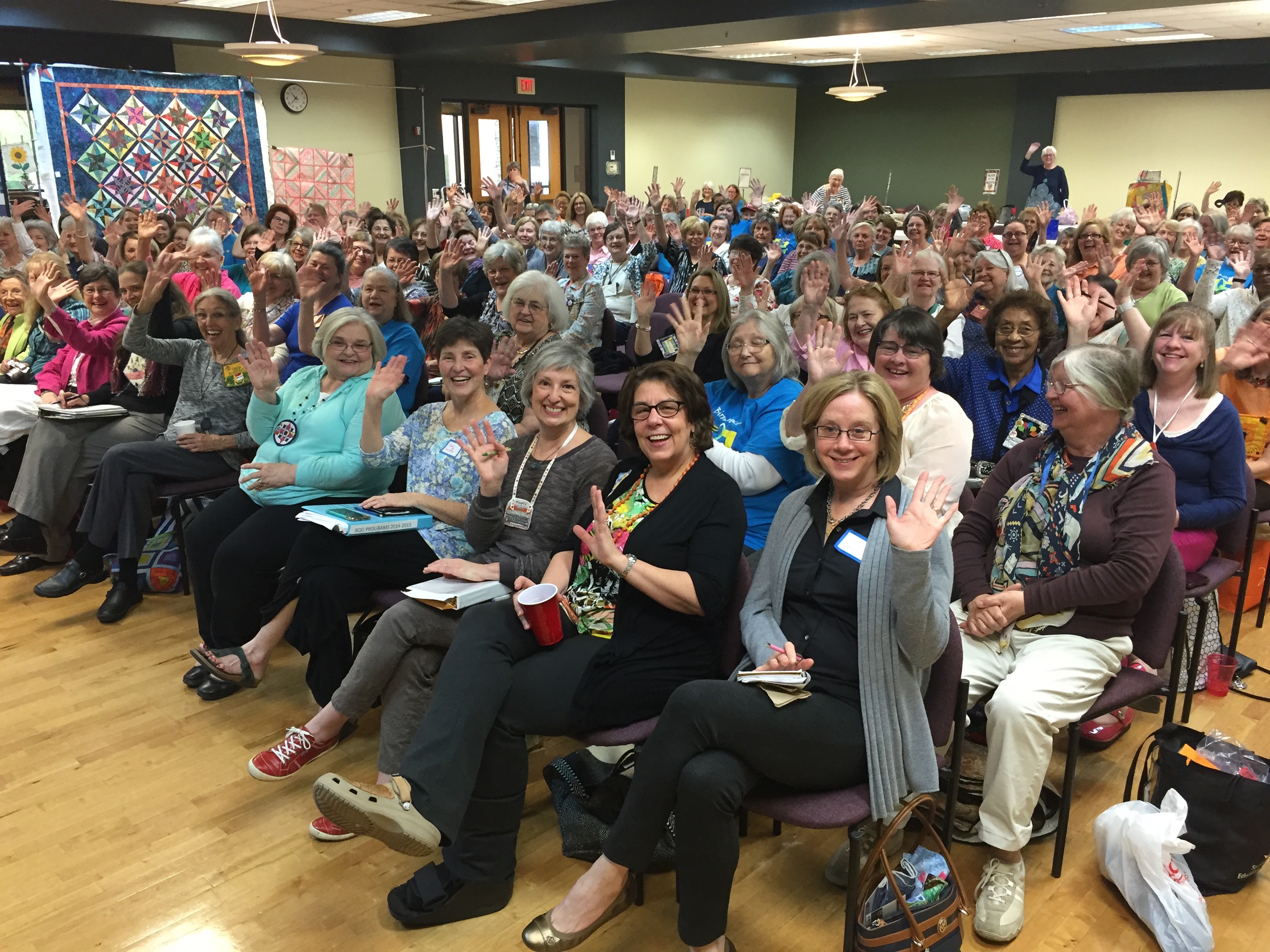 I was booked for Lessons Learned While Quilting, an hour of trunk show, inspirational quotes and lots of fun.  I certainly enjoyed myself and it seemed like the quilters did too.
Time for a little shopping at my table…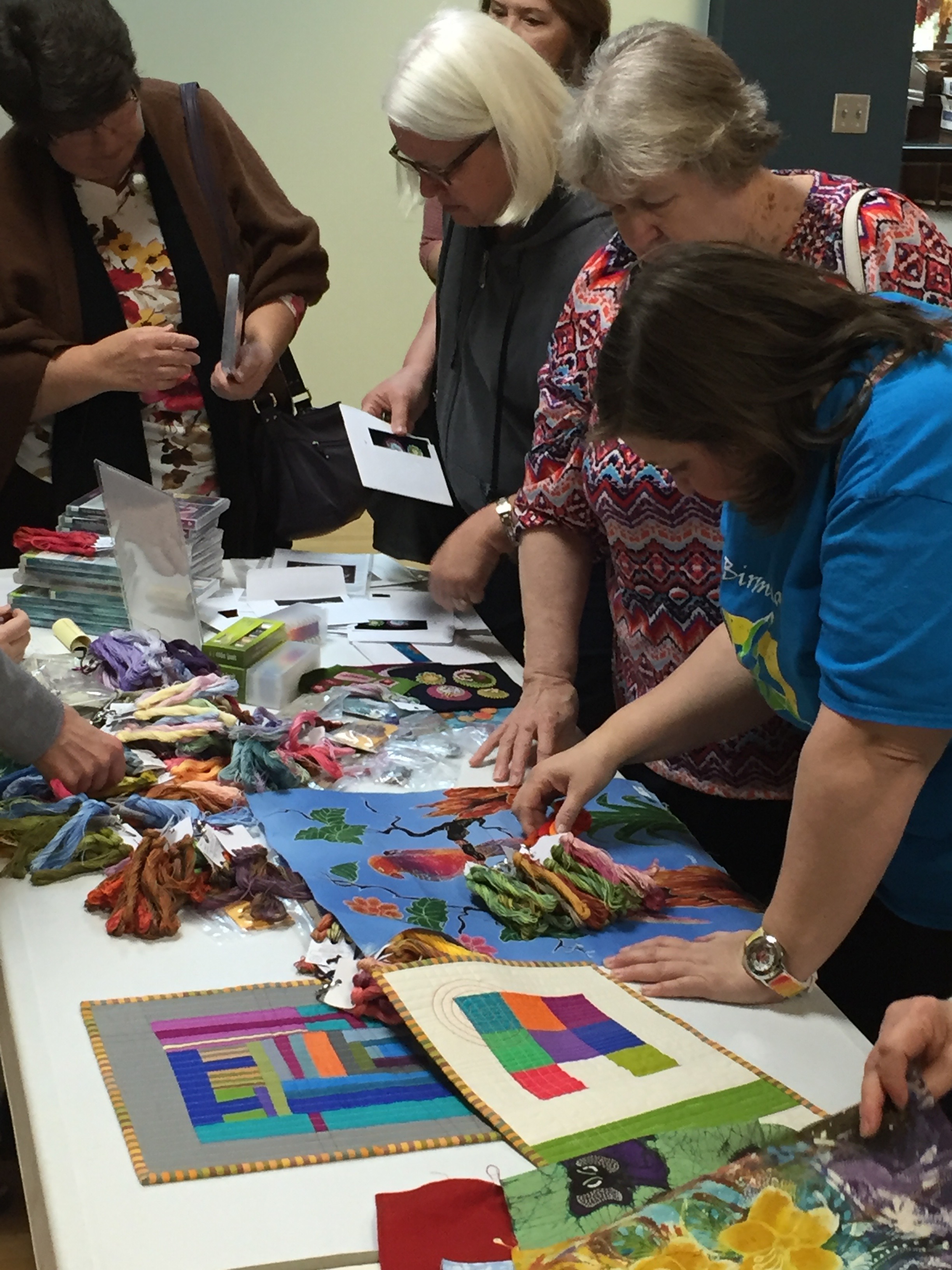 and a closer look at the quilts.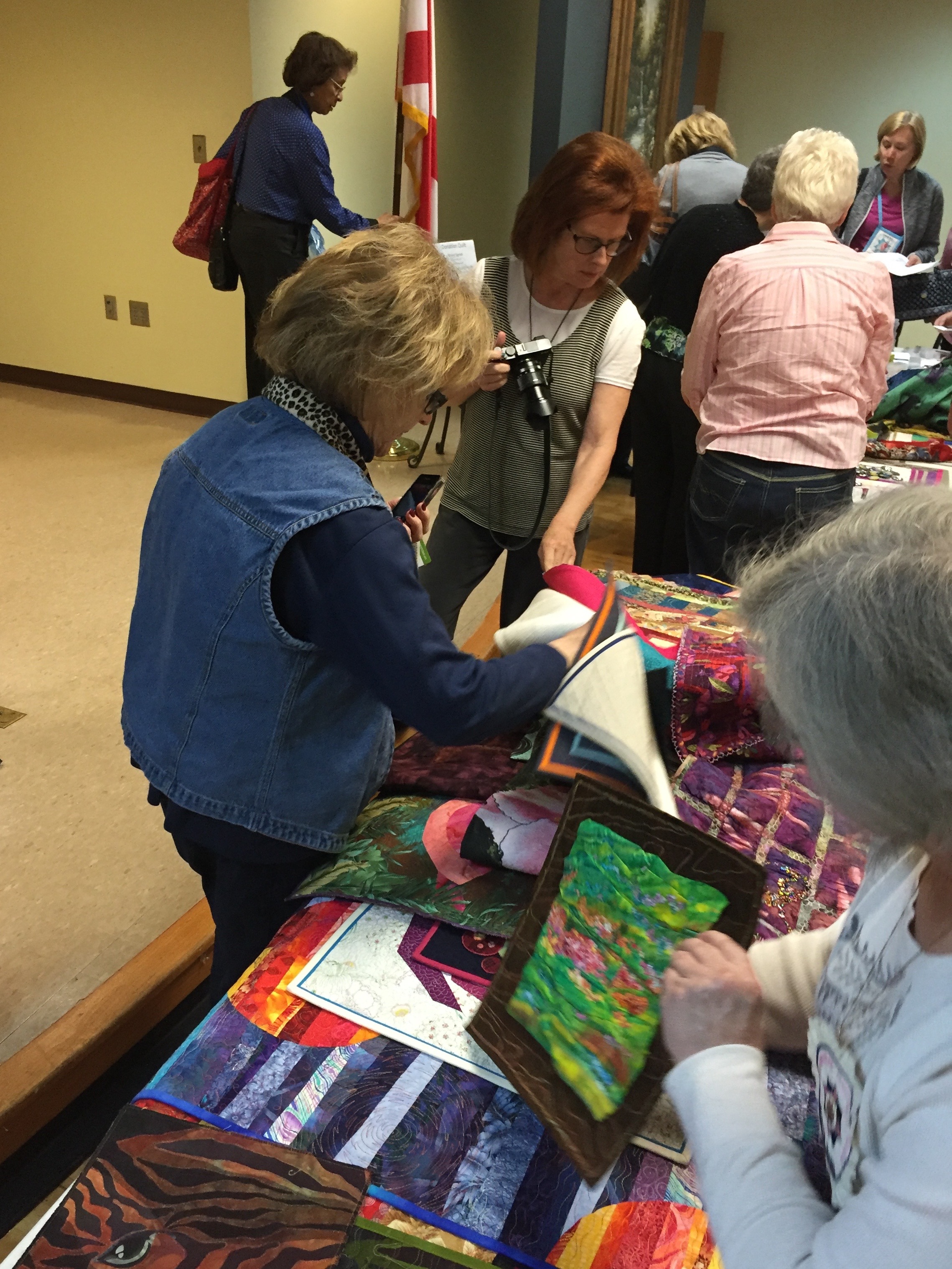 Lunch and back to Lura's to get ready for the next day…