Just to keep life interesting it snowed on Sunday! I had plenty of warning. The daffodils started blooming last week and that is always a sign of impending snow or thunderstorms 🙂
It all  melted on Monday so the roads were clear when I loaded up the car yesterday for my 65 mile-ish trip to Crown Point. The trucks were out in force but I managed to navigate my way around the lake and arrived just when I said I would!
The Heritage Quilters had been on  the calendar for almost a whole year for a lecture and a workshop but we had decided to split the two events up so yesterday I was just giving my Lessons Learned While Quilting lecture.
Every guild does things a little differently. We started with a little business followed by Show and Tell. I wasn't very well positioned to take pictures but I have a few to share.
We started with a patriotic quilt of traditional prints.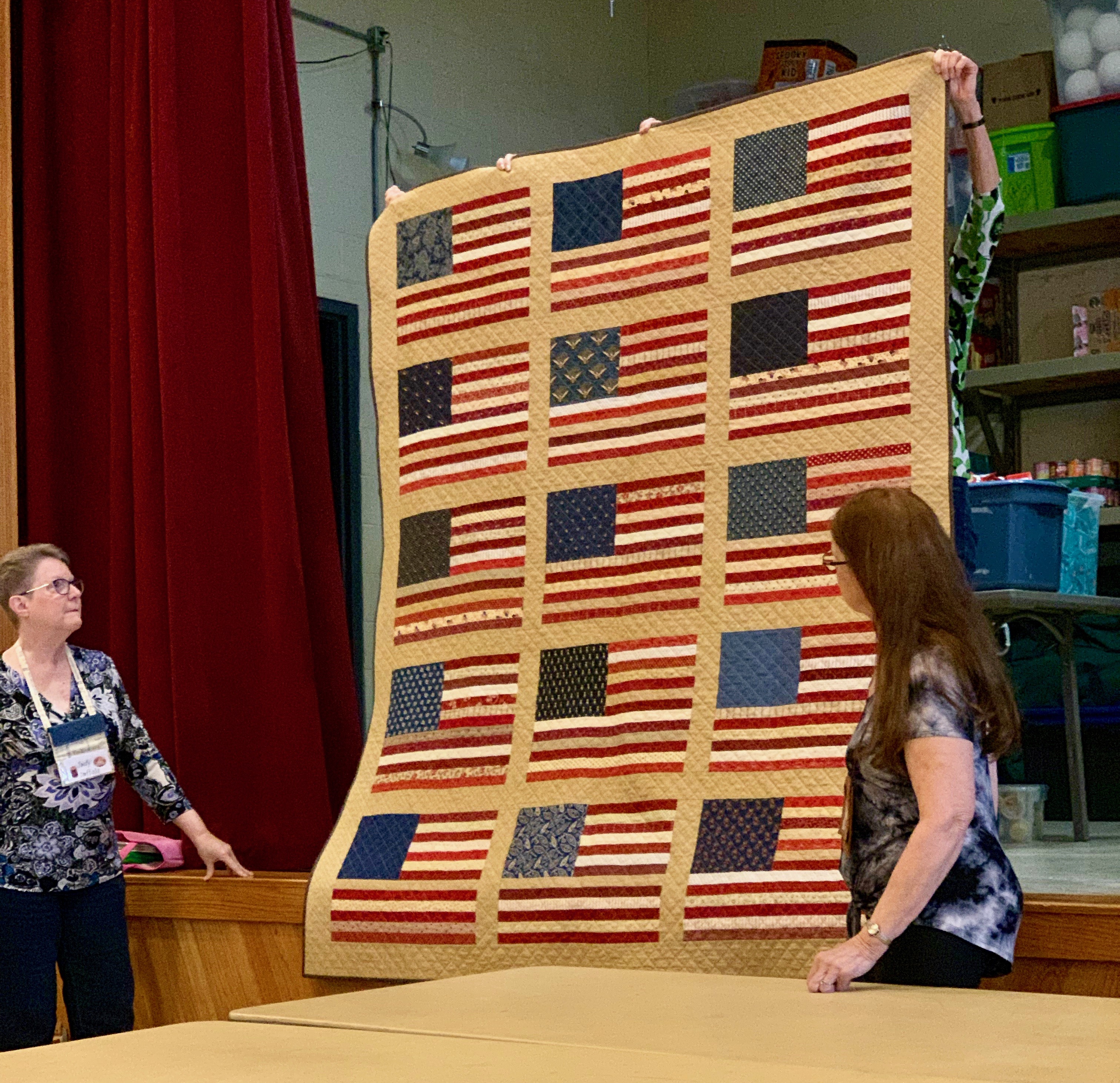 Here's a happy, daisy quilt with a fun asymmetric design.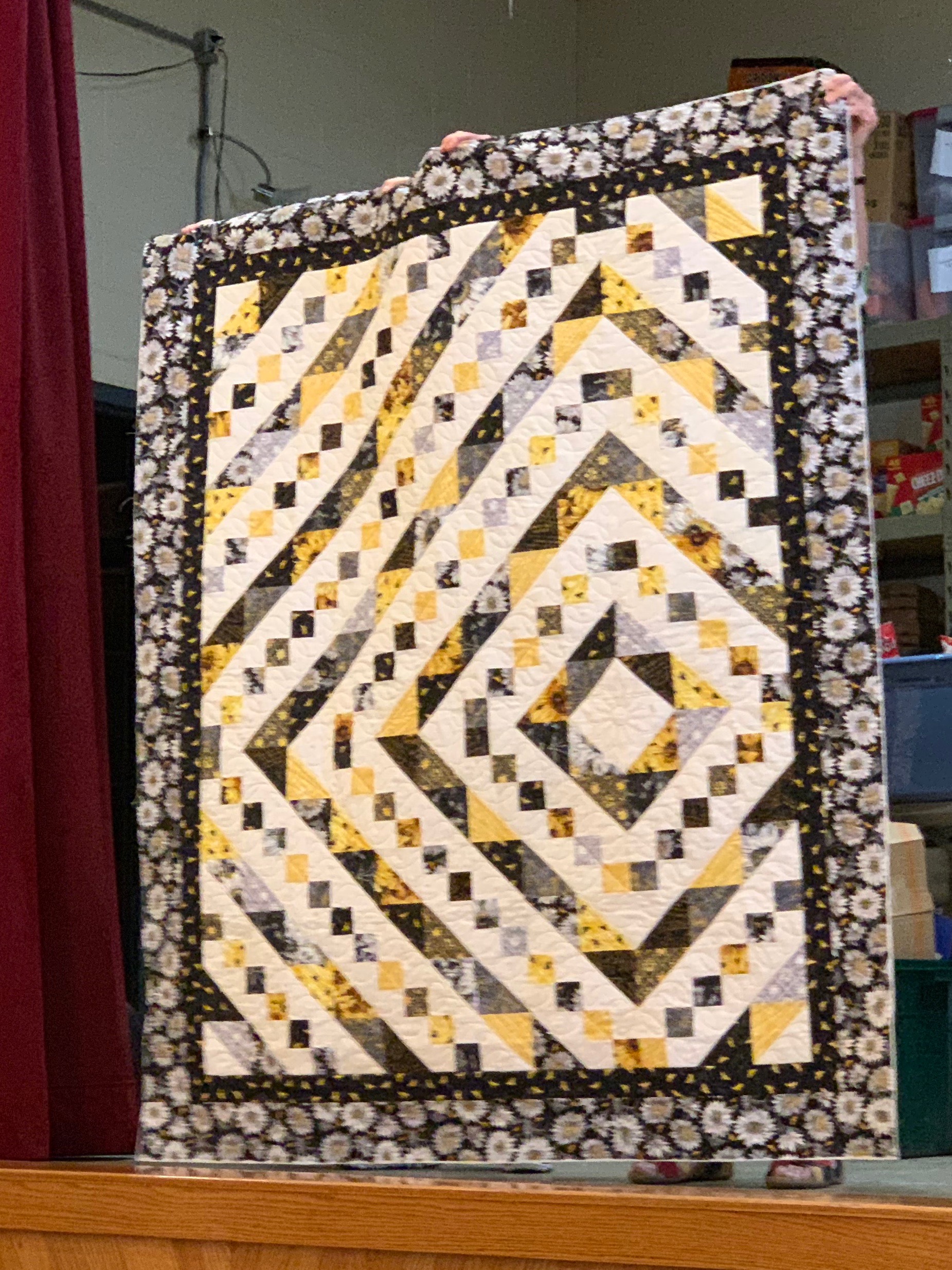 This scrappy trip around the world quilt is destined for donation to a local shelter.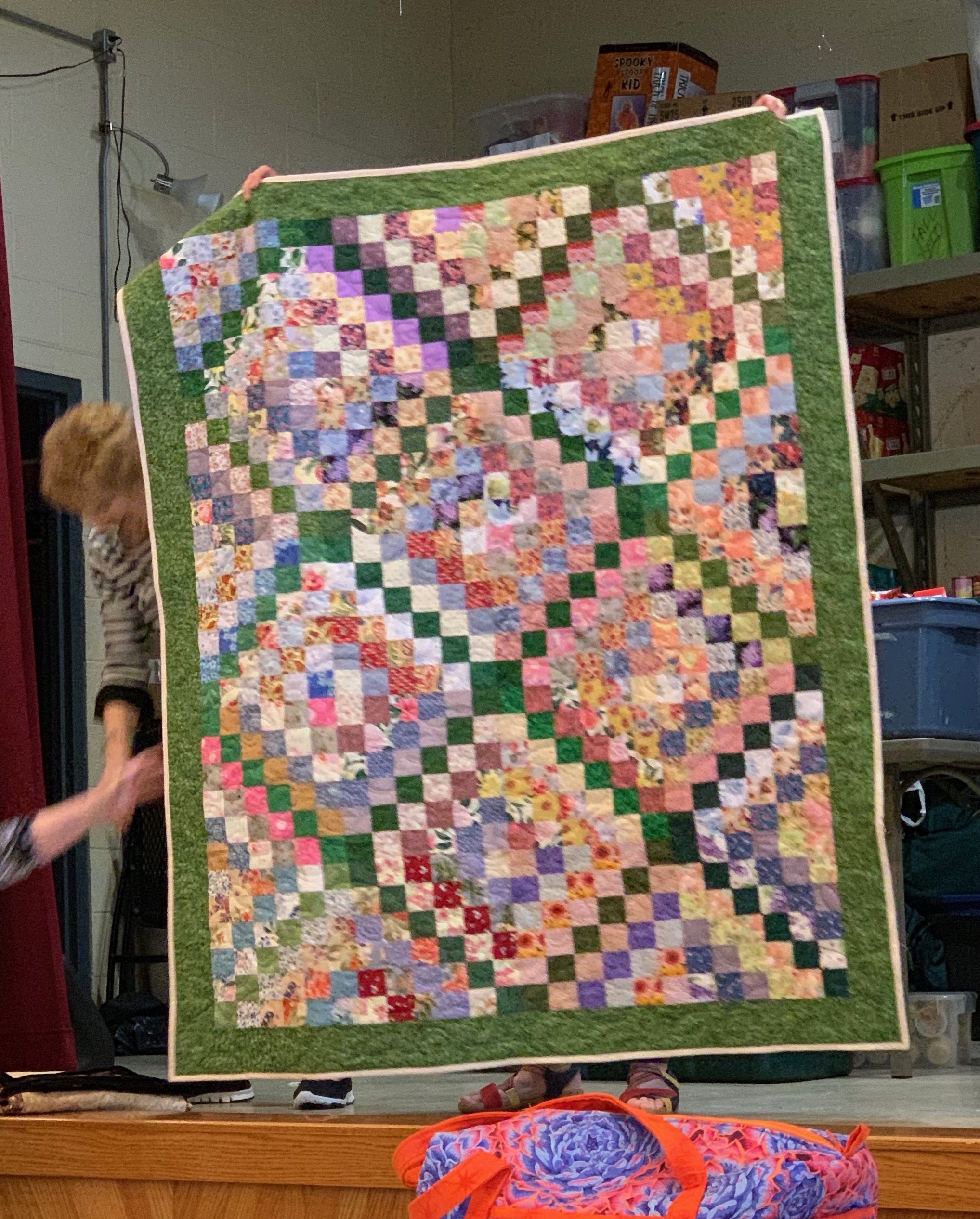 Someone has got an early start for Christmas with this Pieces From my Heart design, Tree's Up! light's On!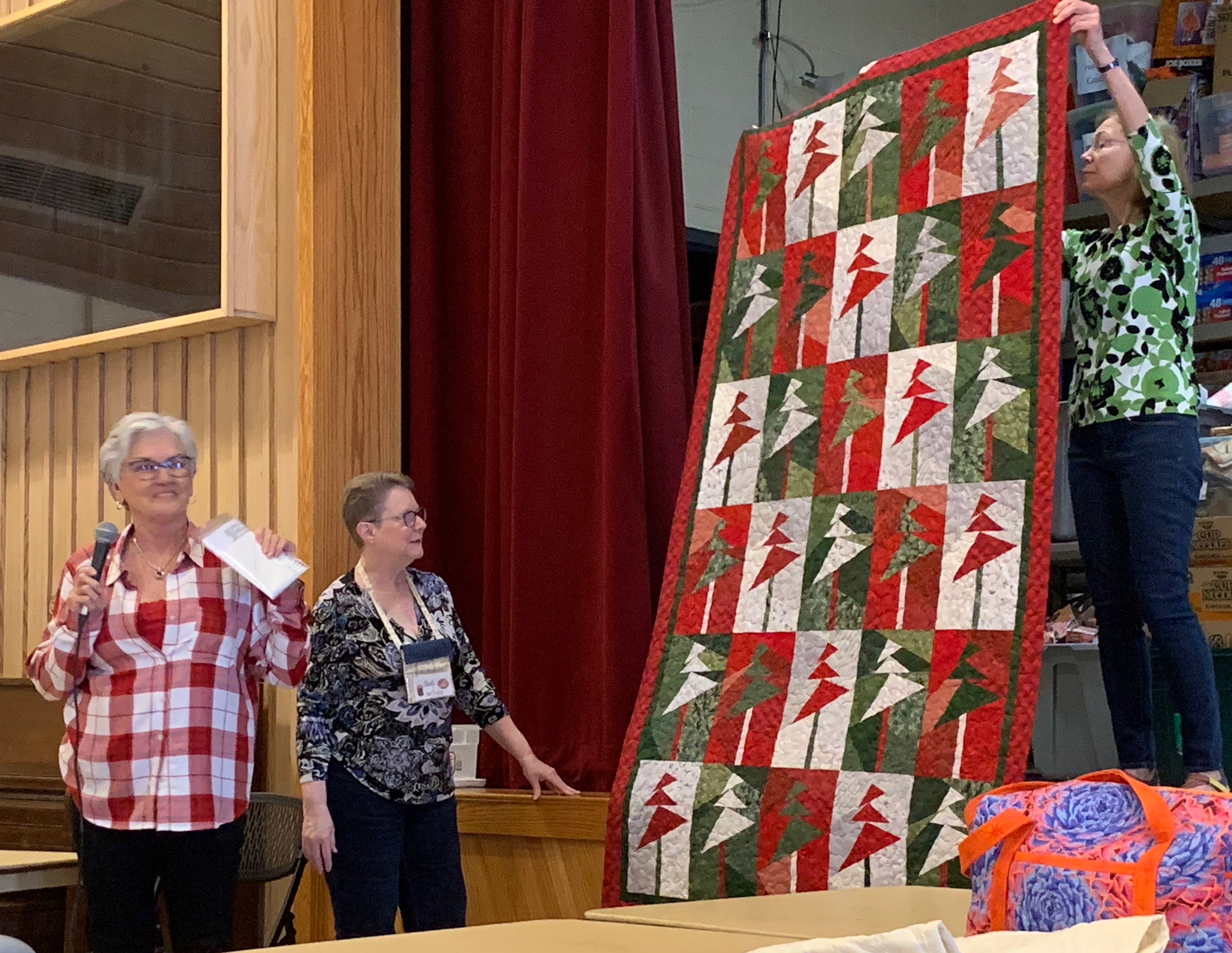 The maker of the next quilt said she's not really a quilter… her favorite thing to do is hand embroidery. She seemed surprised that people liked her quilt!!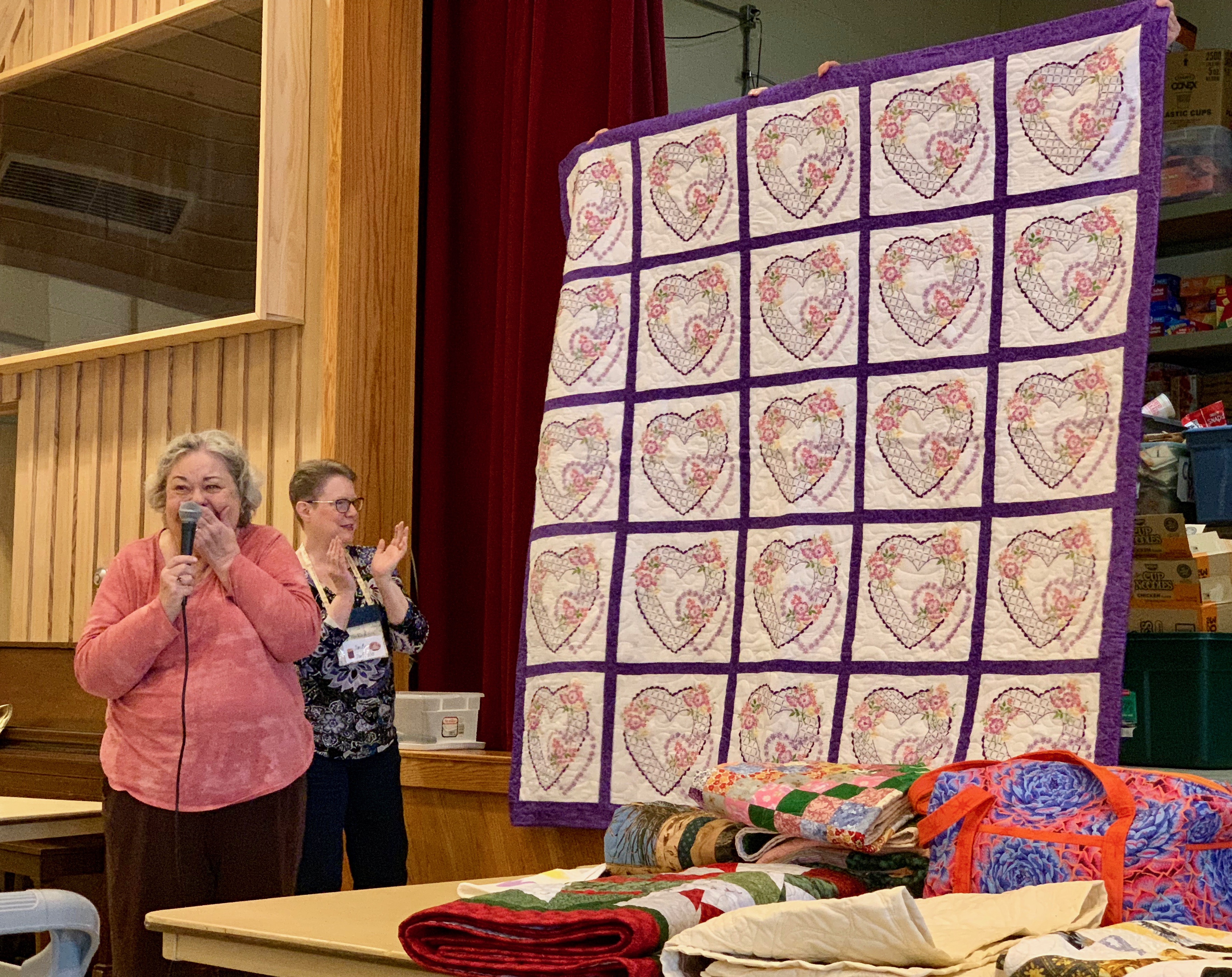 We had a short break next and then I was up. It was difficult trying to get people back to their seats and settled…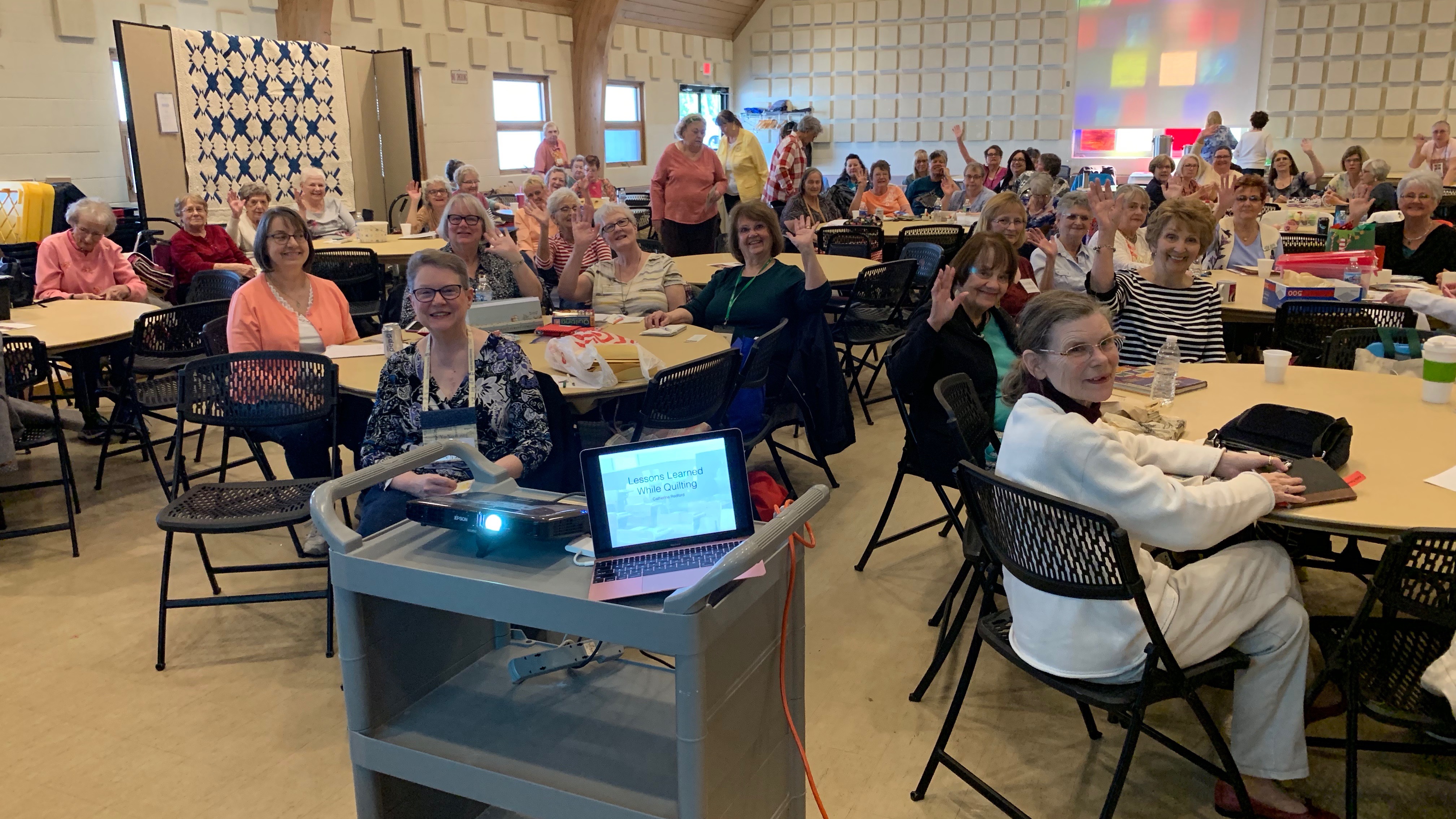 We eventually managed it and got the lights turned down, the better to see the pictures on the screen. The ladies were a very friendly audience but all good things must come to an end. There was an opportunity to take a close up look  at the quilts I had with me and sell a few books!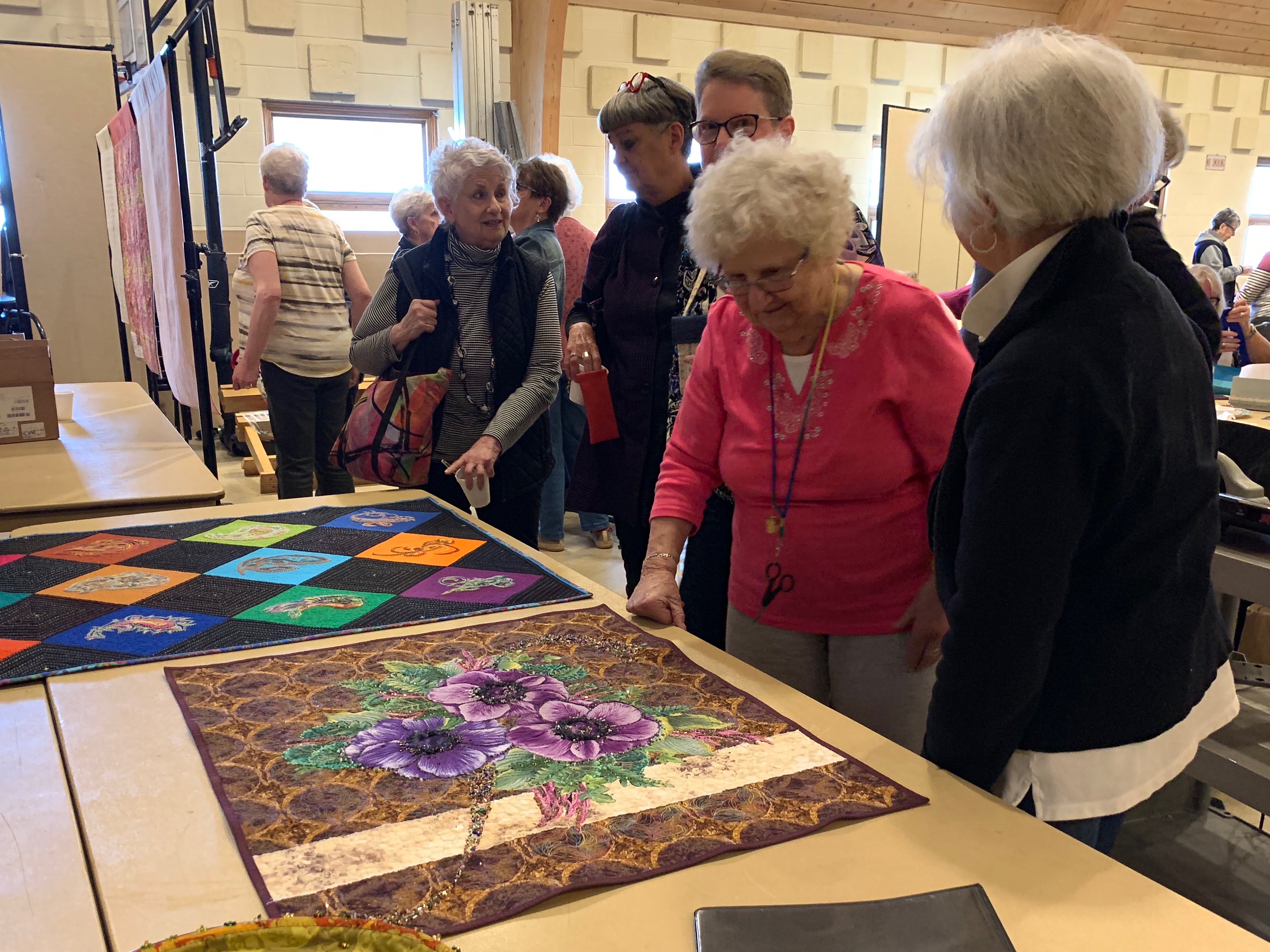 Thanks Heritage Quilters. I'll see you again in six weeks time for part 2… the workshop, when we'll be taking our walking feet outside of the ditch!
Before then, I have a few fun things to do. Next up is the SAQA conference in San Jose. I'll be heading to California again next week.
Always an adventure…