The first day of Market is always Schoolhouse. It is designed primarily to help quilt shop owners be the best they can be. I love the opportunity to see what's new and on its way, and would be helpful to my students as I travel.
We started the day in the Ballroom for a welcome from Karey Bresenhan, the founder and President of Quilts Inc. I was way back at the back of the hall!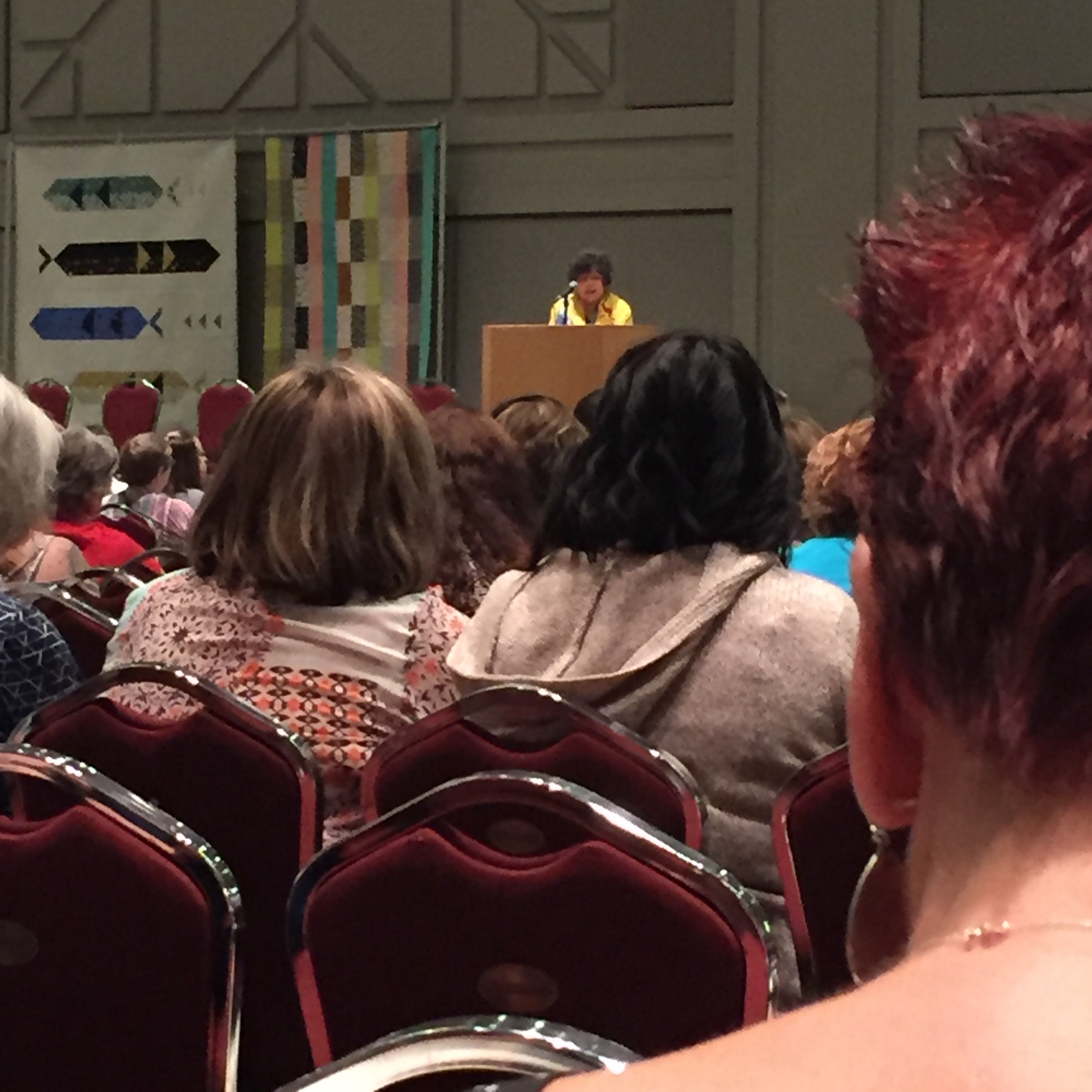 That was followed by a presentation from the girls of Cotton +Steel. More fun fabric collections are on the horizon…
After the premiere event the day is split into 13 more sections and you can choose from a vast range of speakers to fill each time slot. I organized my personal schedule at the beginning of the day and then just follow along, switching rooms and adding lots of steps to my FitBit!
Here's Elizabeth Hartman showing her new "Paintbox Basics" with Robert Kaufman.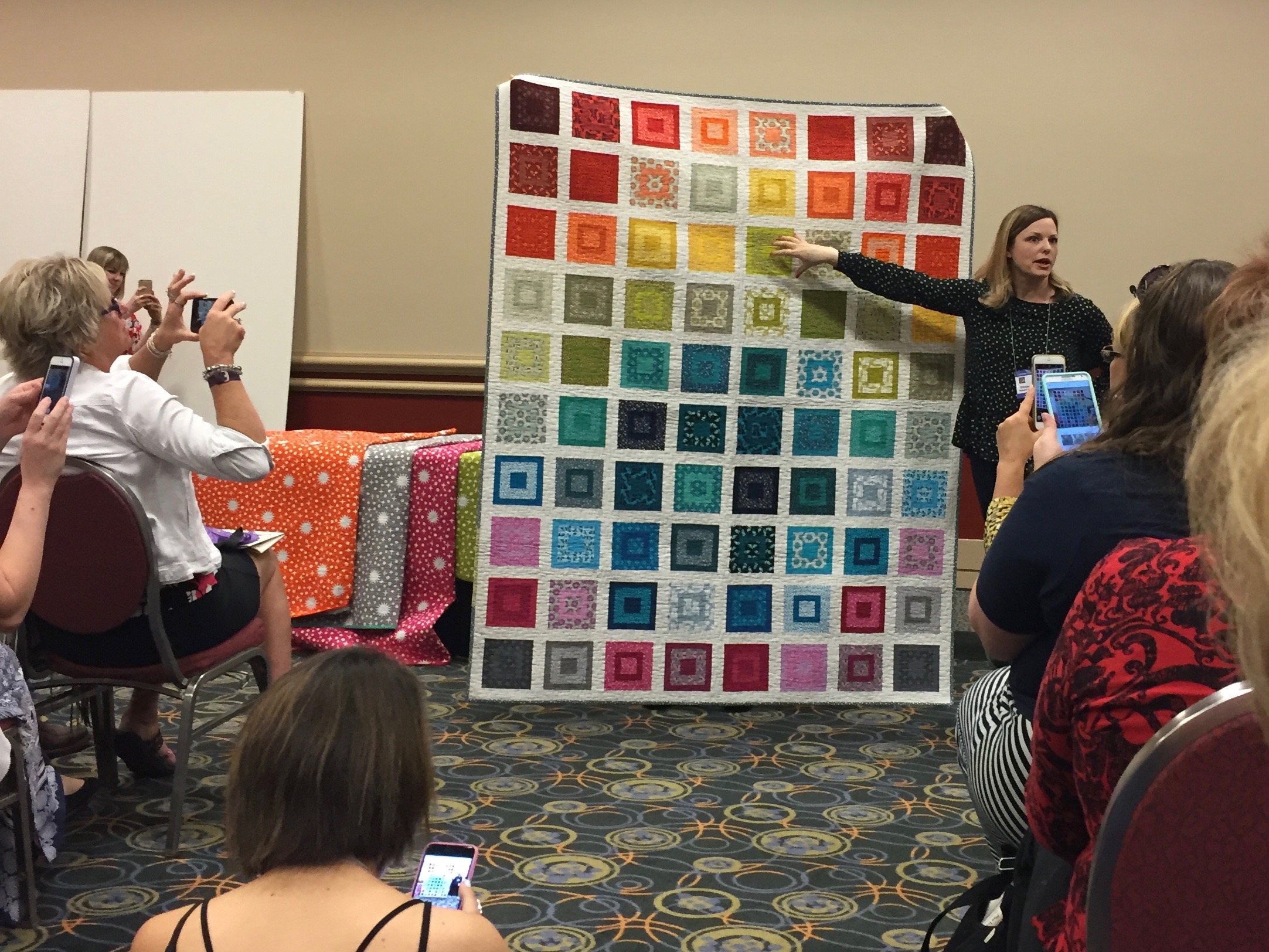 I enjoyed hearing about Debbie Grifka's book Lines by Design: Innovative Designs from Esch House Quilts.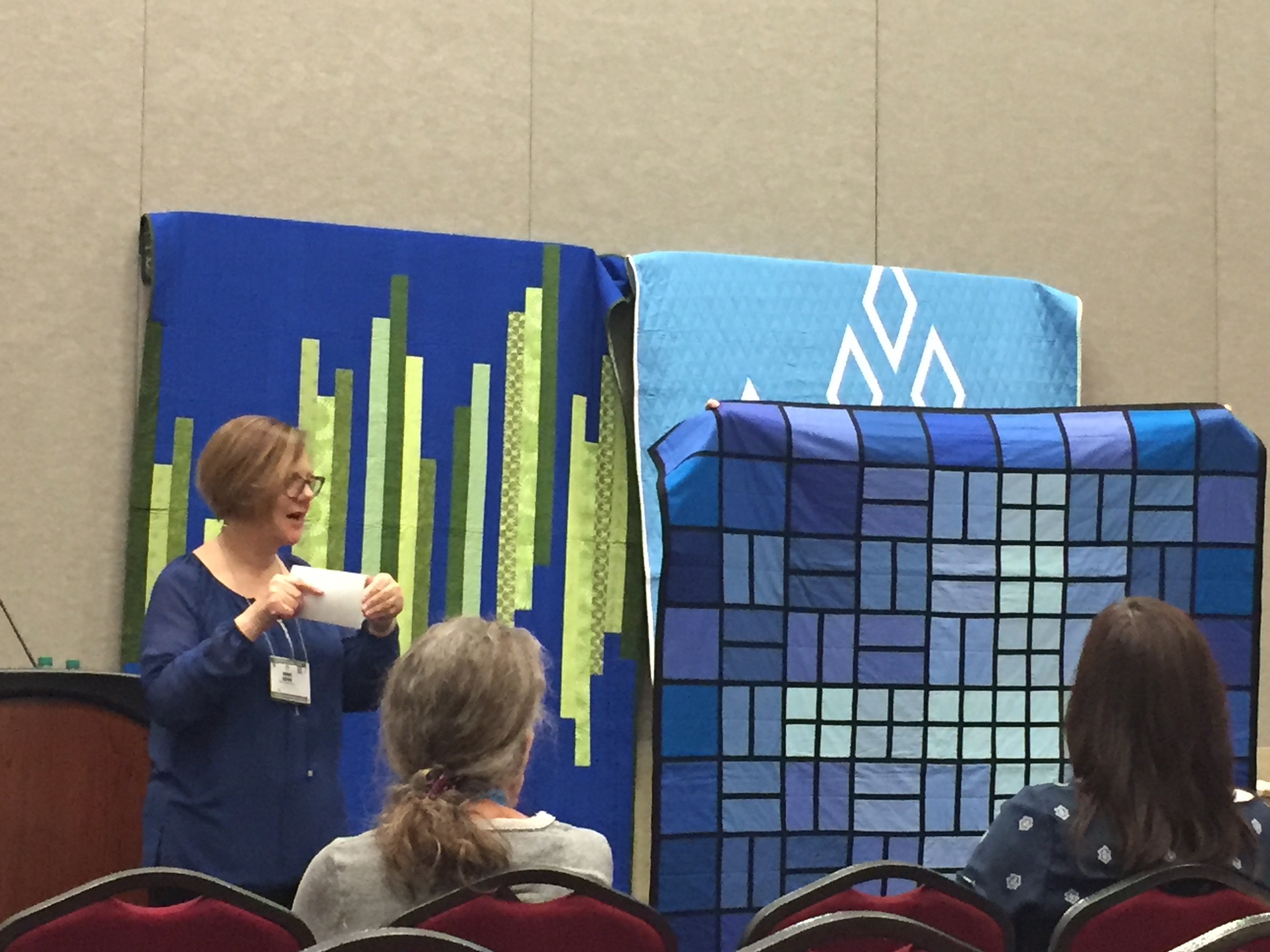 Pepper Cory showed us the latest additions to the Peppered Cottons range.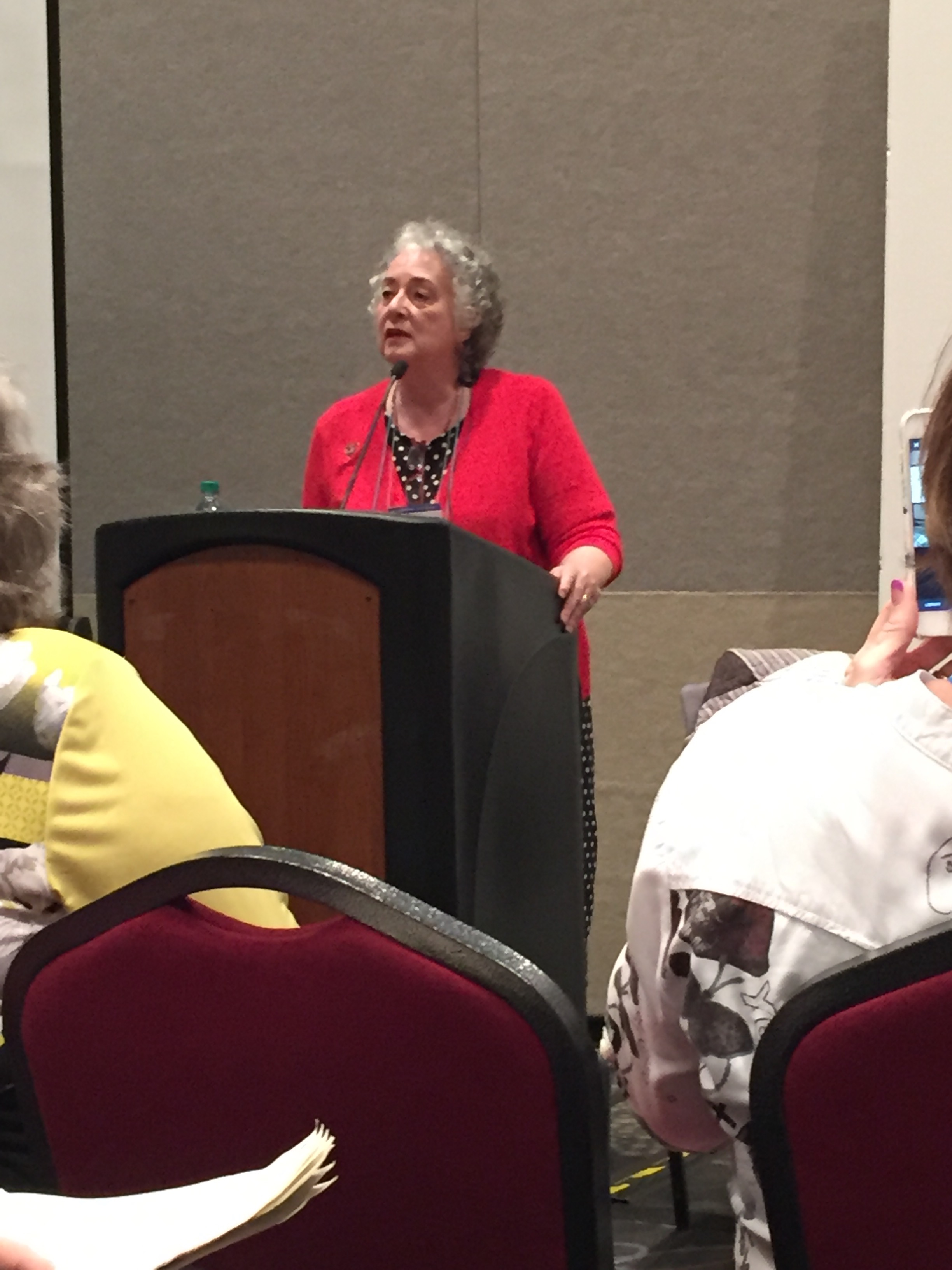 And here's the lovely Amy Butler sharing her inspirations and new fabric concepts with her collection Eternal Sunshine and her new book launches with her Blossom magazine and a new patchwork project book.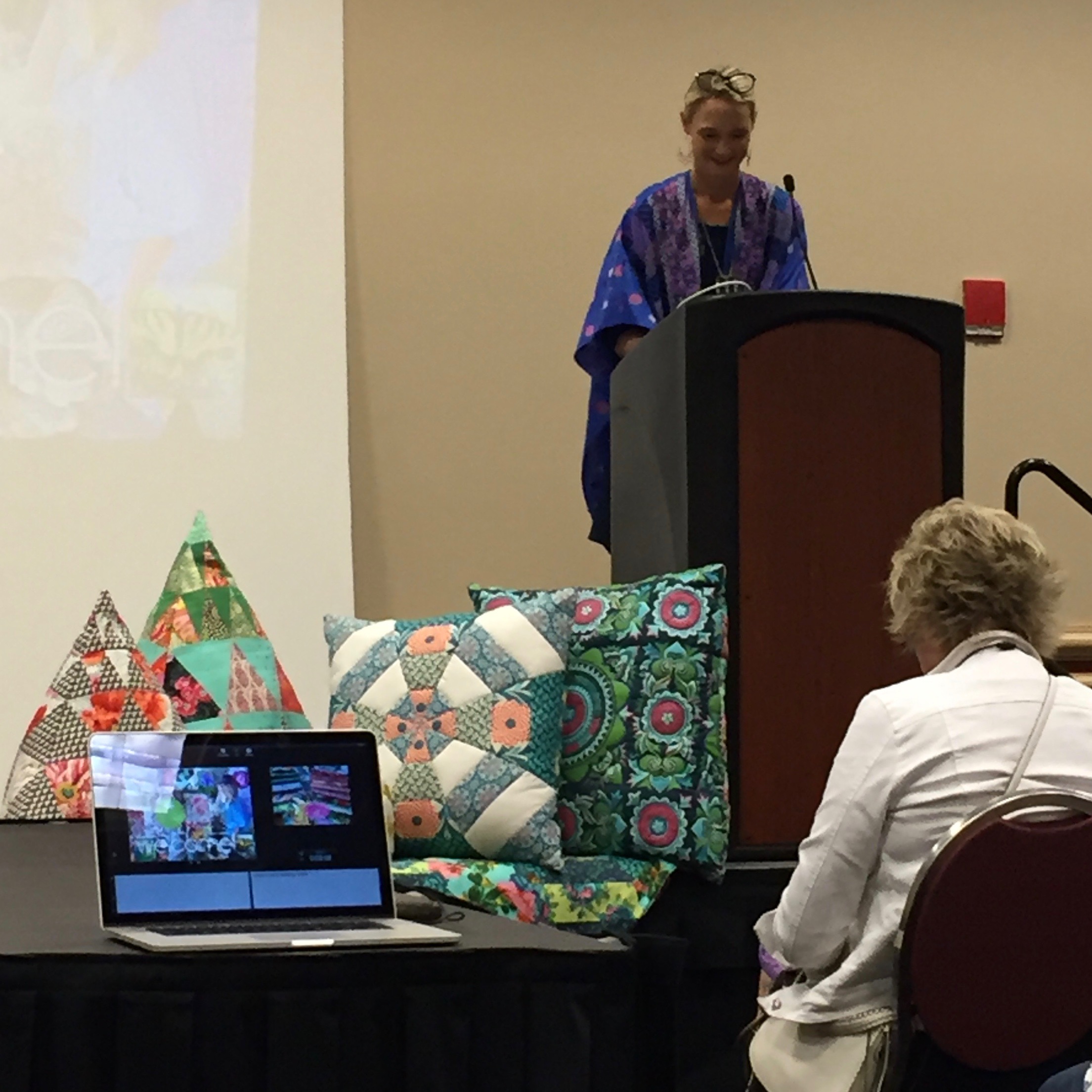 I also attended sessions on being more effective on FaceBook, color trends and more new books from C&T and Martingale.  Such a lot of useful information.
Of course there are also door prizes!
Here's an idea of what is coming home with me…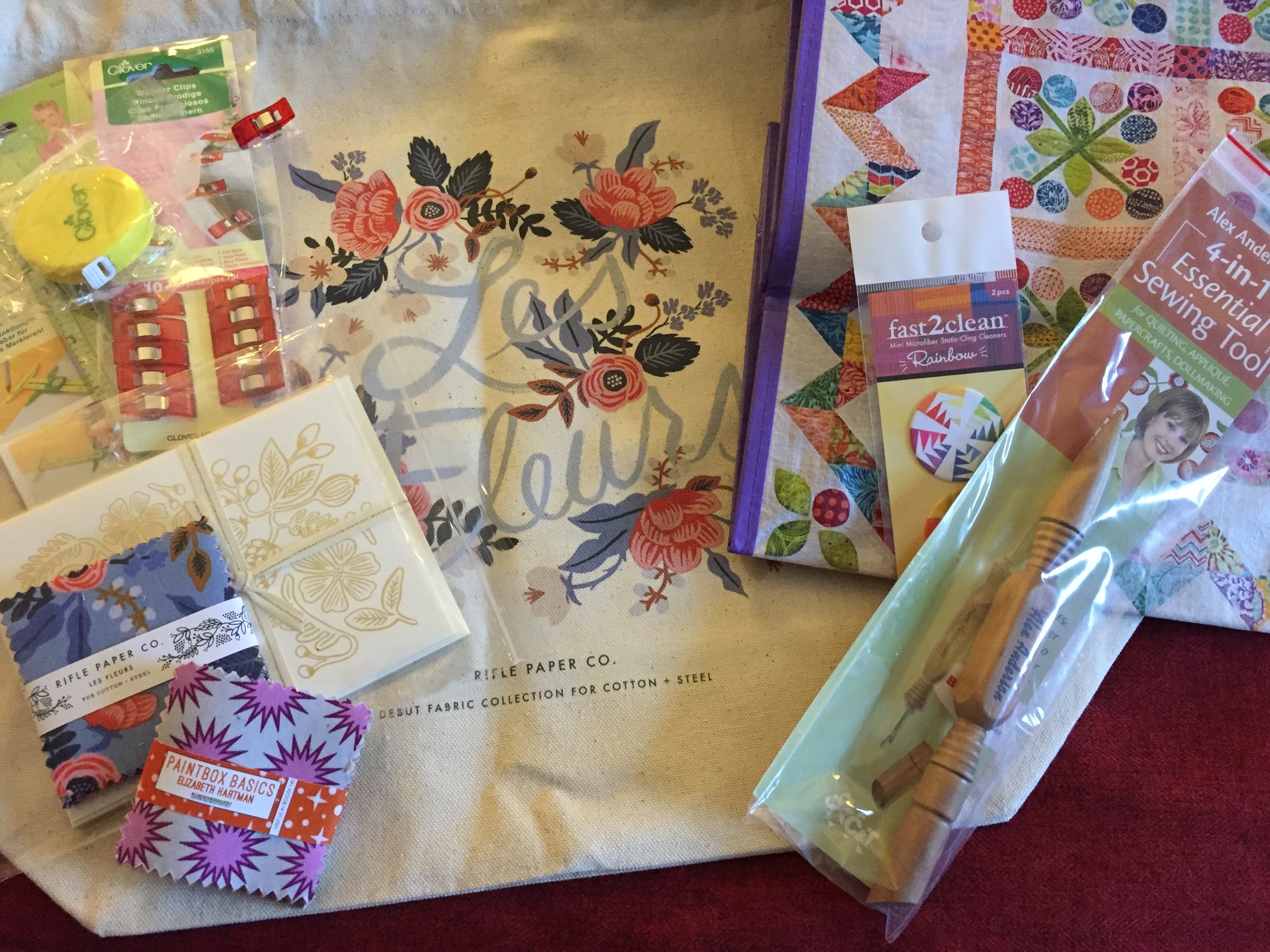 Thursday evening was Sample Spree, an opportunity to buy fabric and patterns before they hit the stores at or below wholesale prices… As you can imagine it's a busy and happening place to be. I came out with some lovely bundles from Hoffman, RJR, Windham and Art Gallery Fabrics. I forgot to take pictures before I handed them over to be taken home but I'm planning on doing some serious stitching very soon!
A super dinner with friends followed and that was the end of a very long day.