I haven't worked the selfie thing out yet so a kind passerby took my picture to show you I really am here at QuiltCon.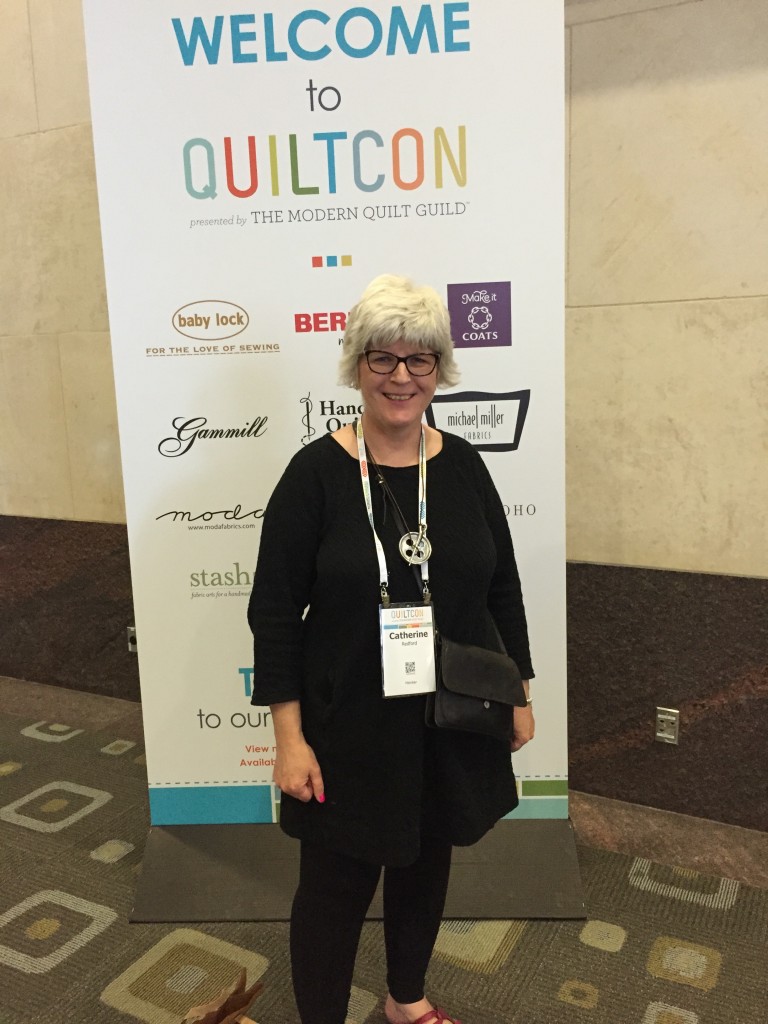 I was actually on my way to registration at this point. Registration was all hi-tech using the barcode in my e-mail. It was super easy… even I could do it!
There is lots of building all around Austin. This is just across the road from the Convention Center. I'm sure the Textile building has been the subject of lots of pics snapped this week!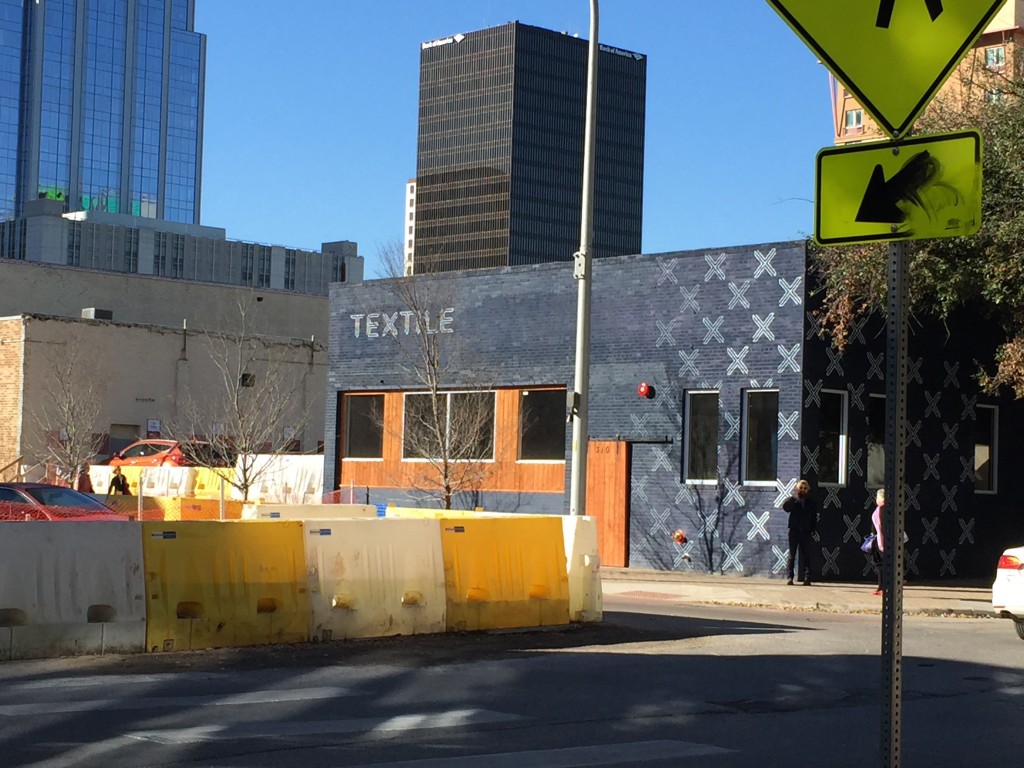 I loved this building! the blue sky isn't half bad either…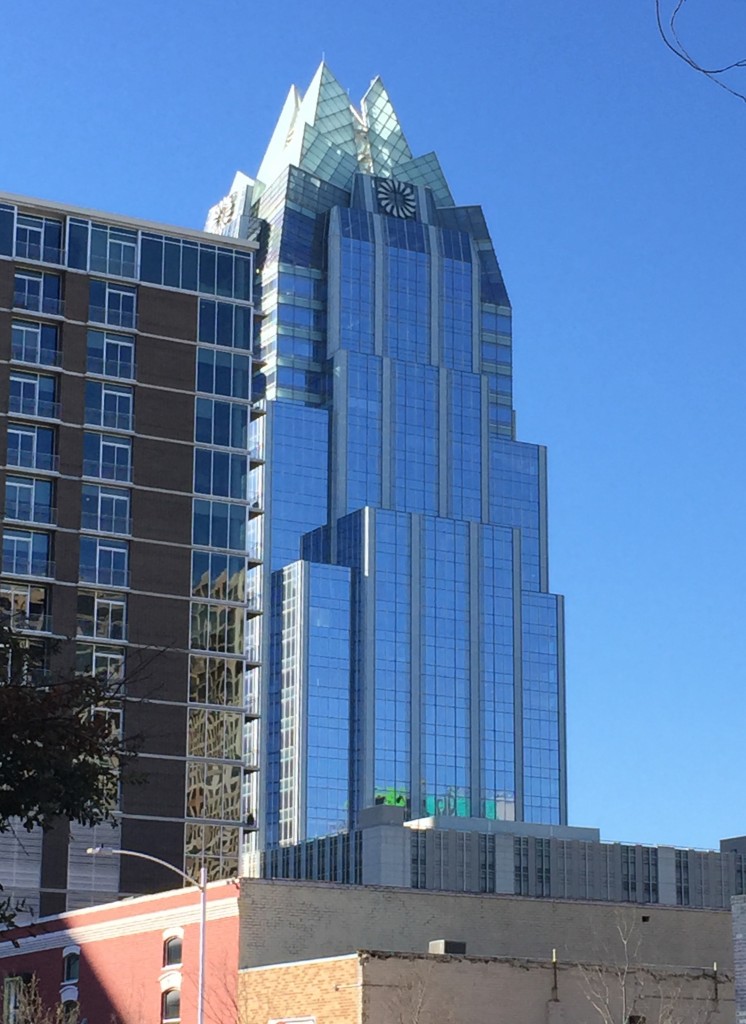 These bike racks attracted my attention.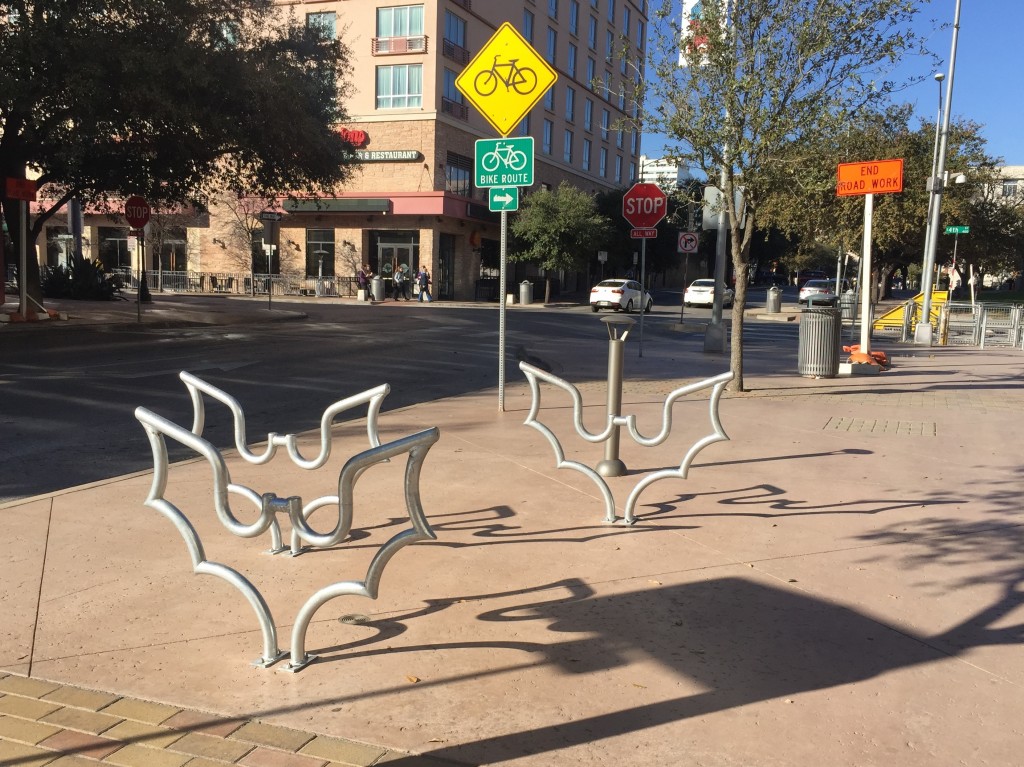 But I'm here to work…
QuiltCon has its own magazine, produced by my friends at Interweave…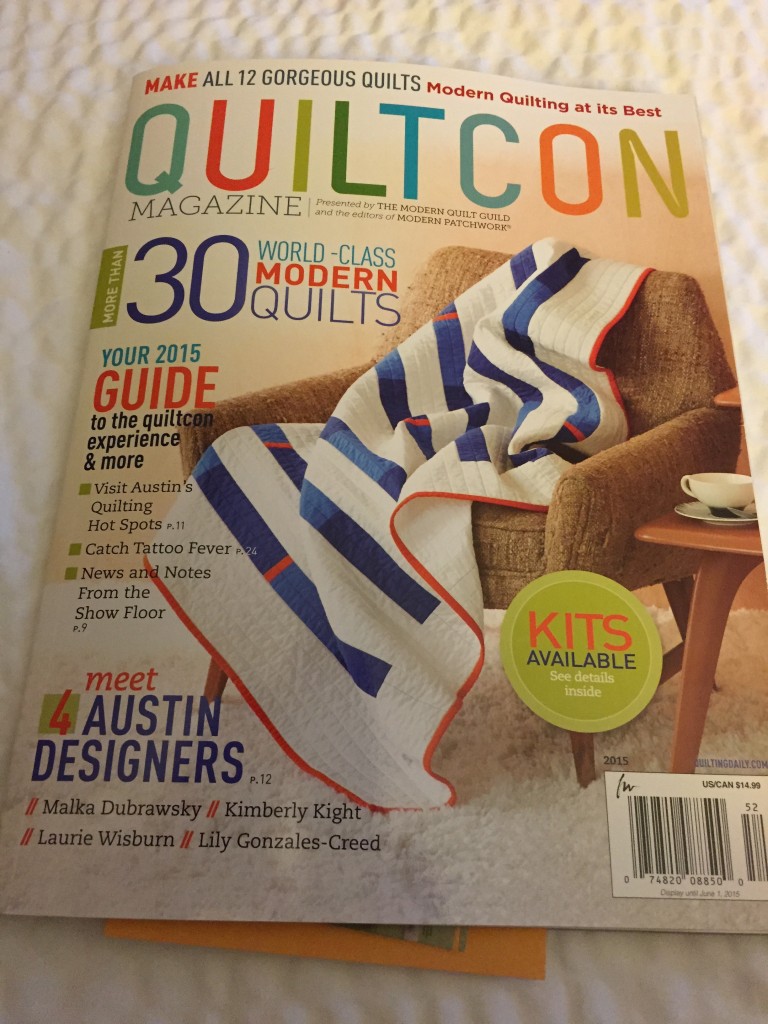 and look what's inside!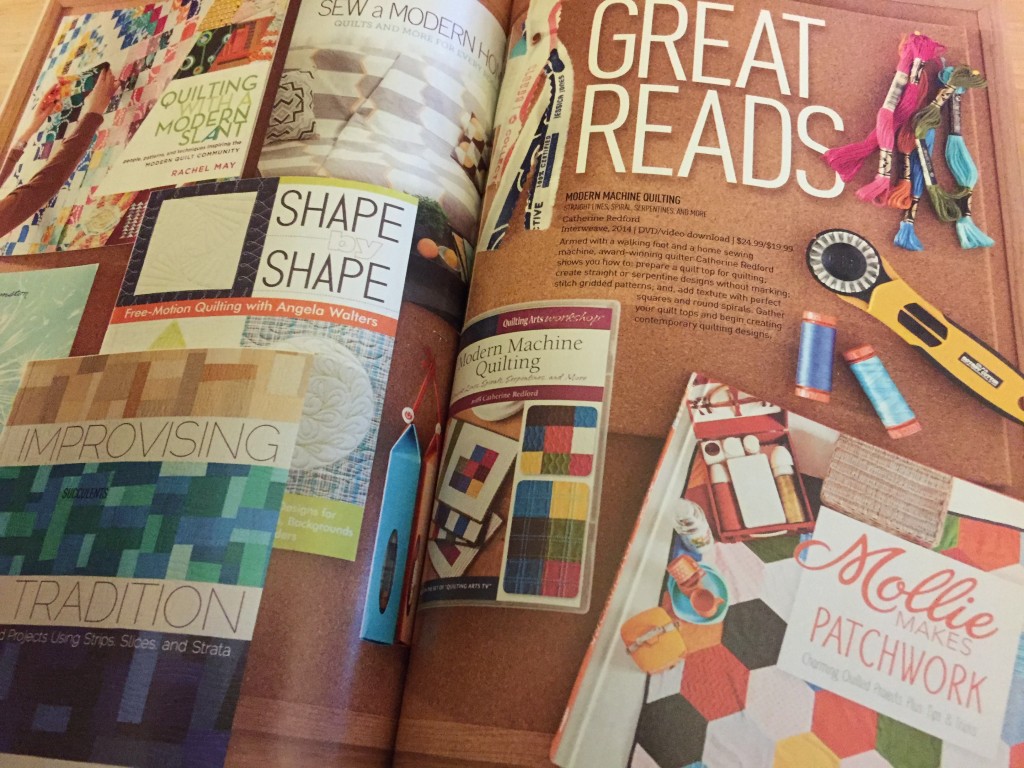 and if that's not enough…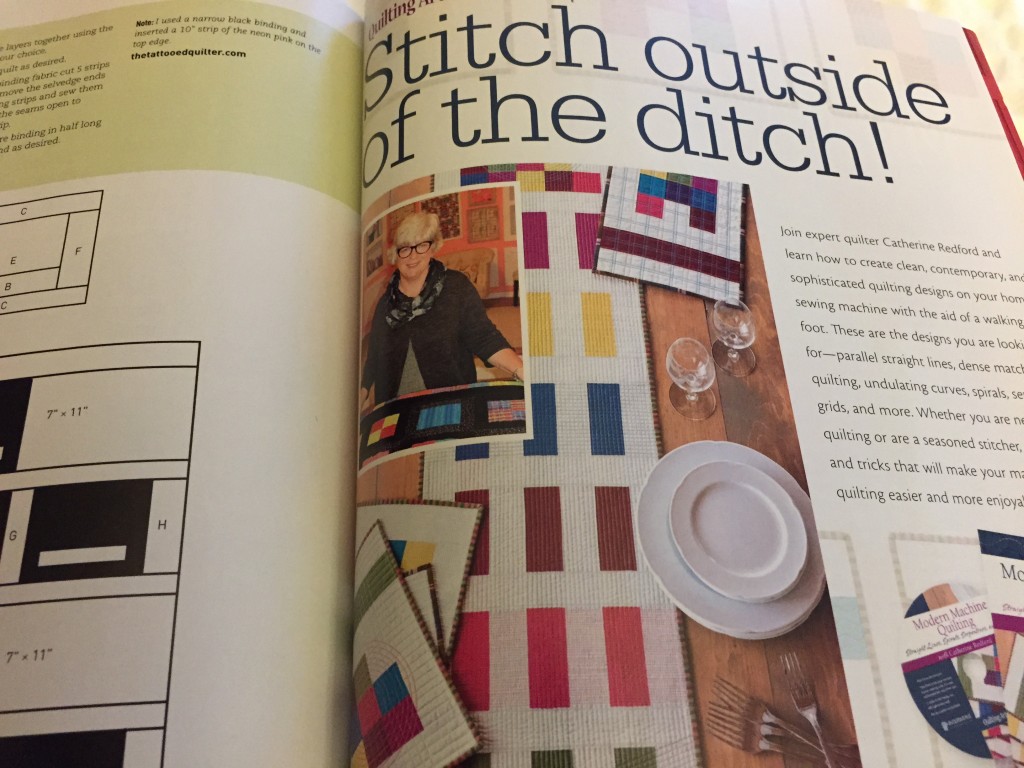 My DVD signing went well,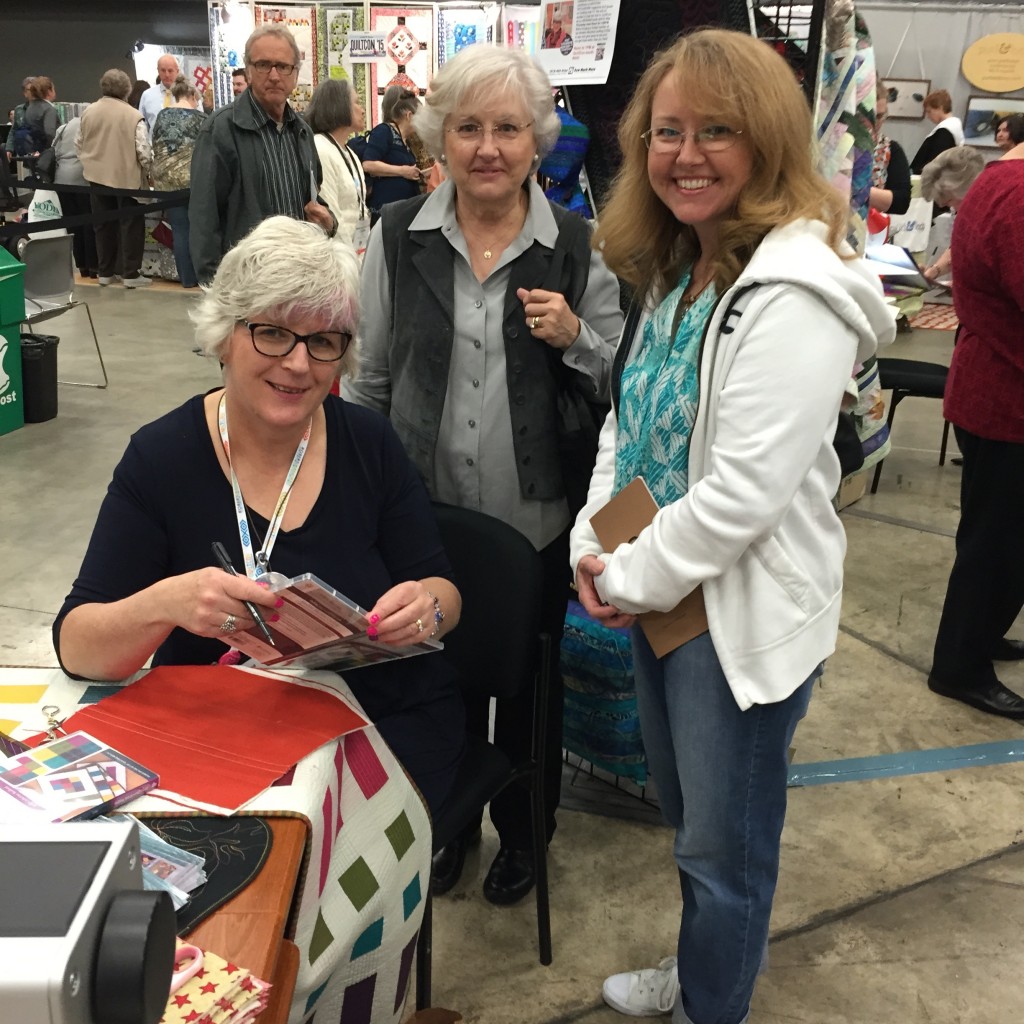 We ran out just after these ladies.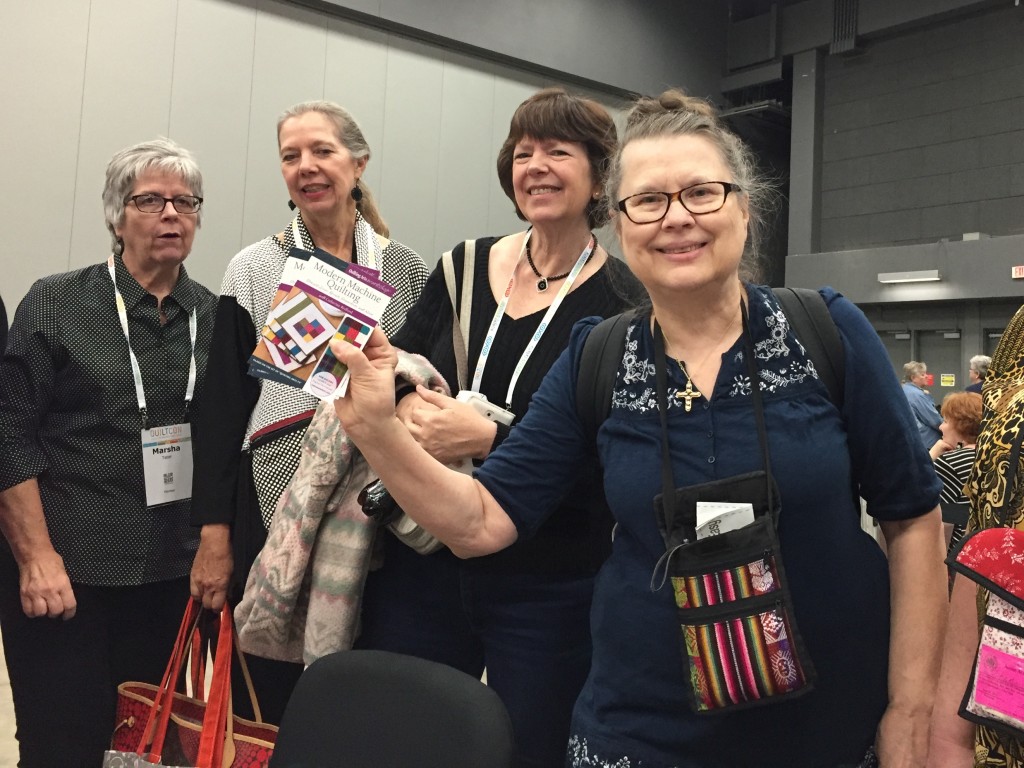 Oh yes, there are quilts too. I found mine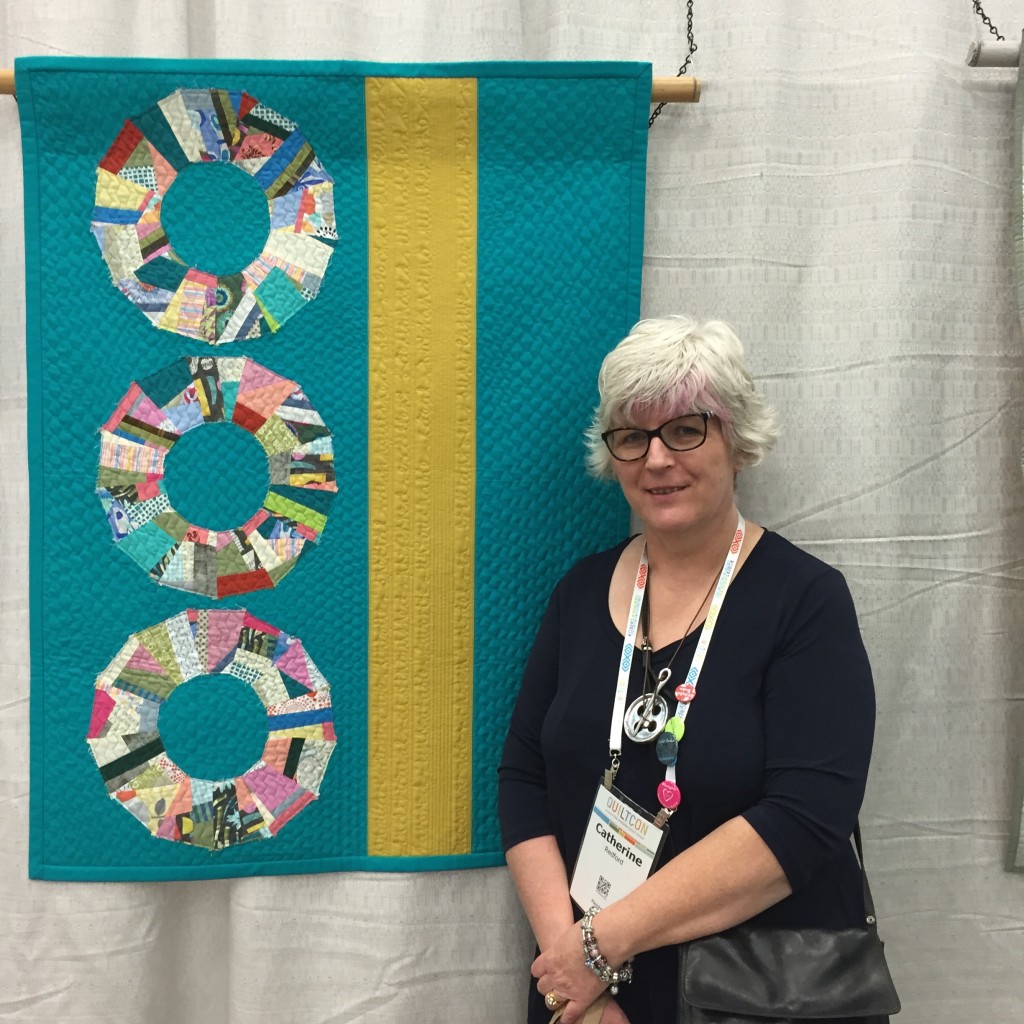 And pins… lots of pins! I'll show you those once I get them organized.
I'll be in the Cherrywood booth at ten to demo my Machine Quilting. I plan on having a really good look at the quilts after that before I'm back in the booth this afternoon.
Busy living the dream today… and  now there are new dreams on the horizon.