I have no idea how many days it is until Christmas… I (well Julia really) ordered our cards yesterday and they should arrive in time for me to send them overseas before the day itself. I have booked our hotel in Chippewa Falls for the holiday weekend. I will not be putting up a tree (that's an old picture up top!). Bah Humbug? Not really. I am just trying to stay happy and sane…
I promised I'd tell you what it was I made last week. It's a useful thing to put things in! I just need to put some things in it and I'll get it in the mail by the end of the week.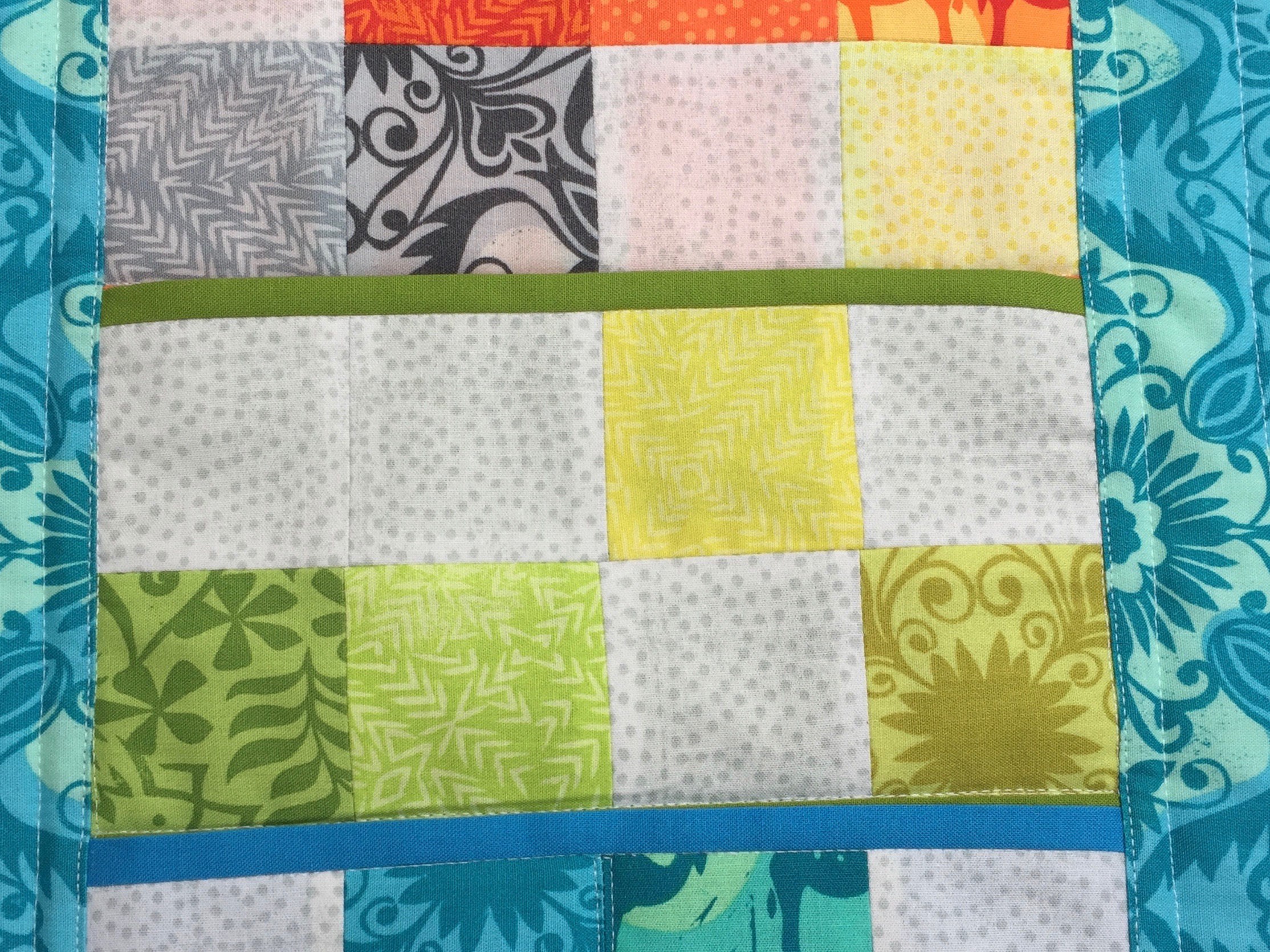 I'll call it a hanging organizer? It has lots of pockets, some with dividers and it does have hanging triangles on the back.
I decided I wanted to sew some fabric together yesterday. I found a packet of Hoffman ME+YOU pre-cut triangles from one of my Houston goody bags and stitched them together randomly into rows, sewed the rows together and then layered and quilted them,…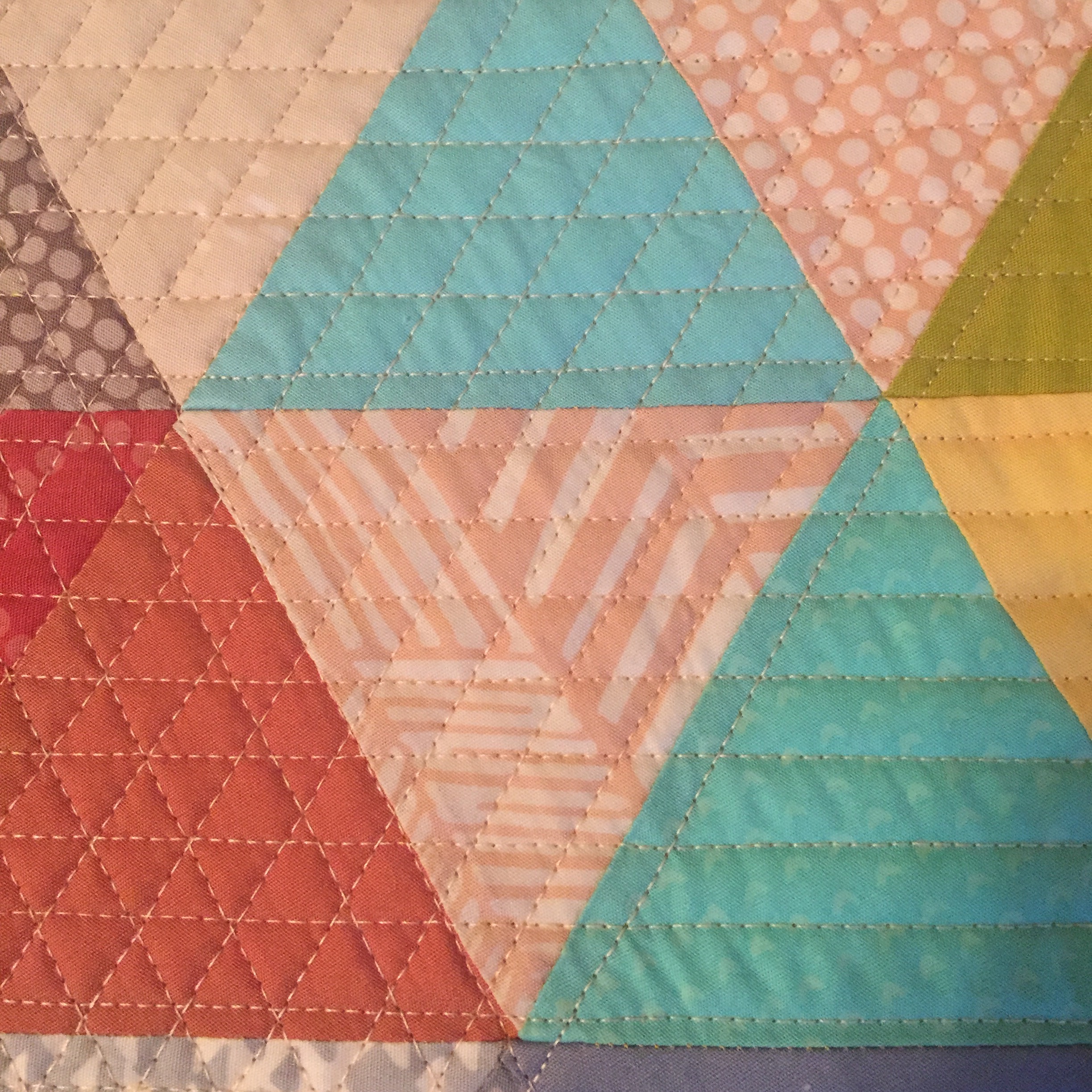 I had to look hard for some reasonably matched corners for the photographs!!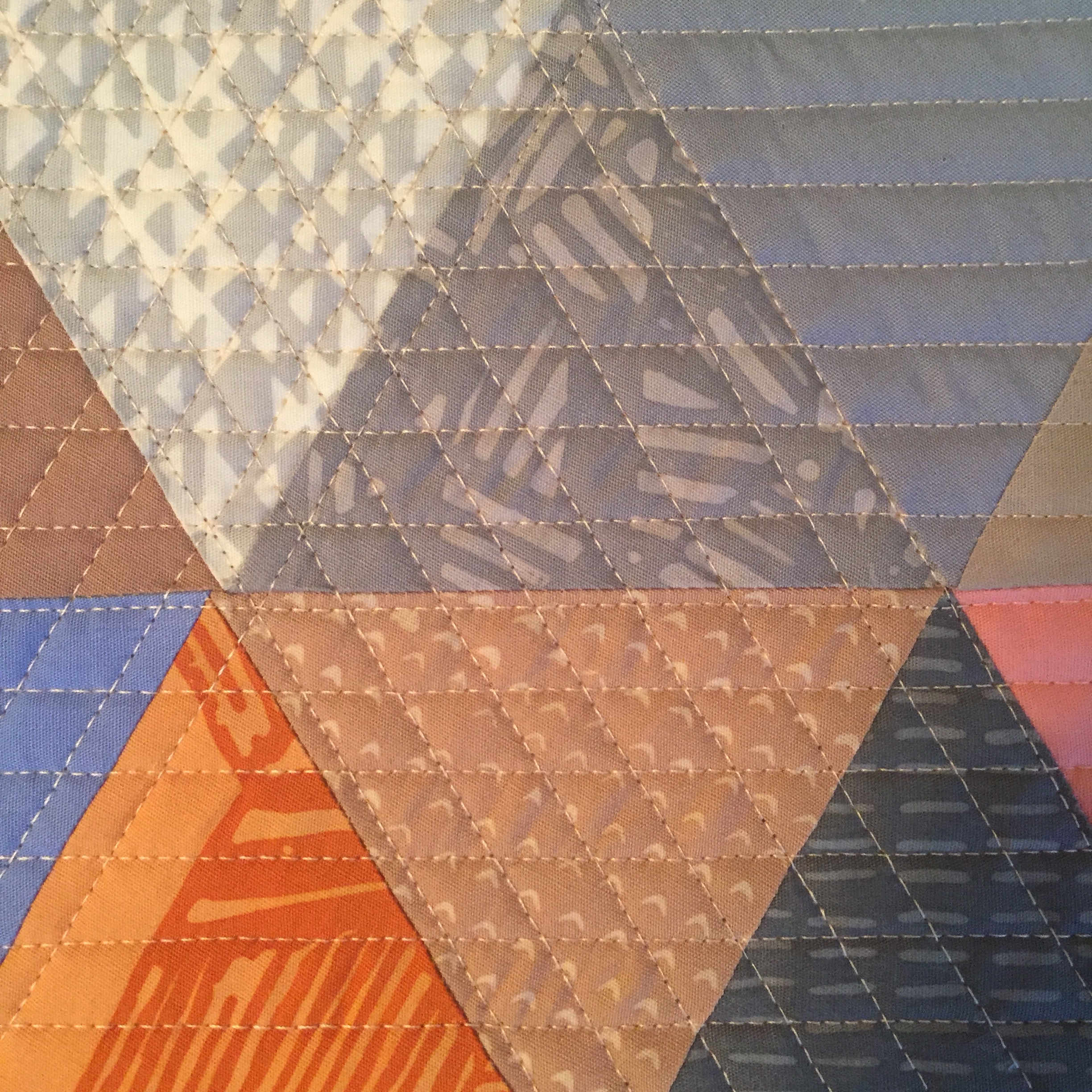 Now I just have to decide what to do with the quilted piece… mug rugs perhaps?
Then I decided to layer and stitch one of my Frond panels I have maturing in my drawers. I chose the Lily with Baby… (not baby Lilly!)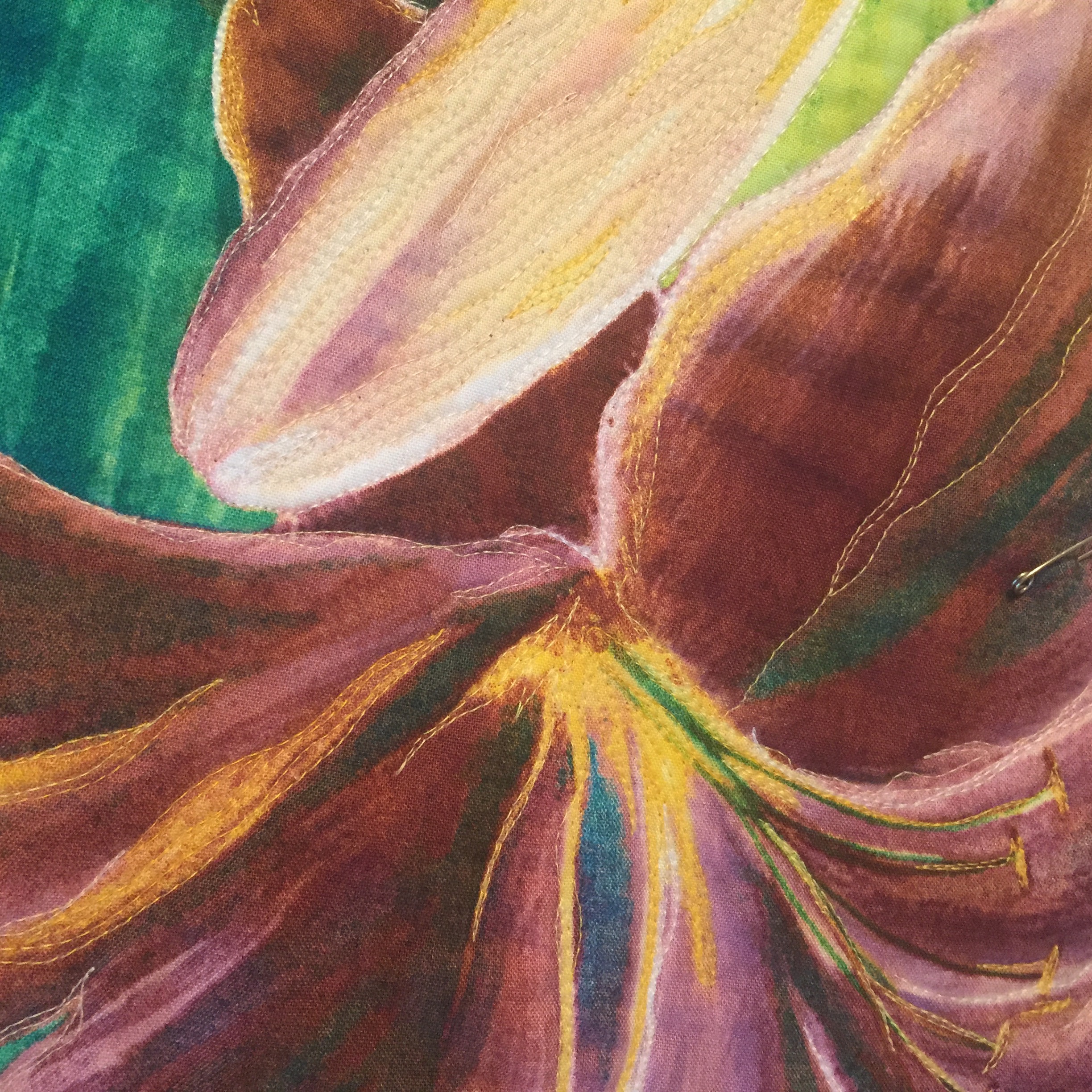 I still have a lot to do.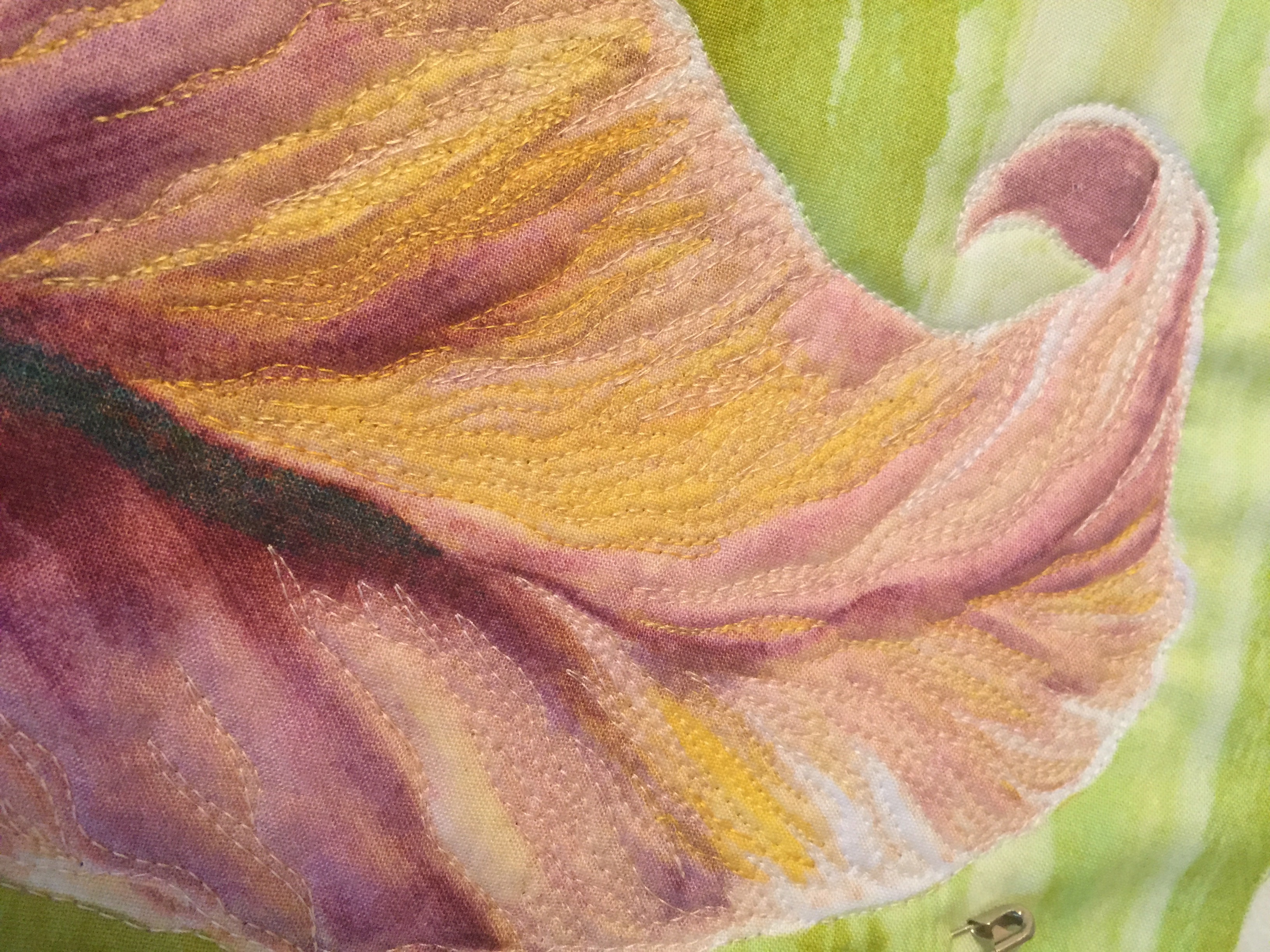 I'm swapping out threads top and bottom  as I go.
Here's the reverse side.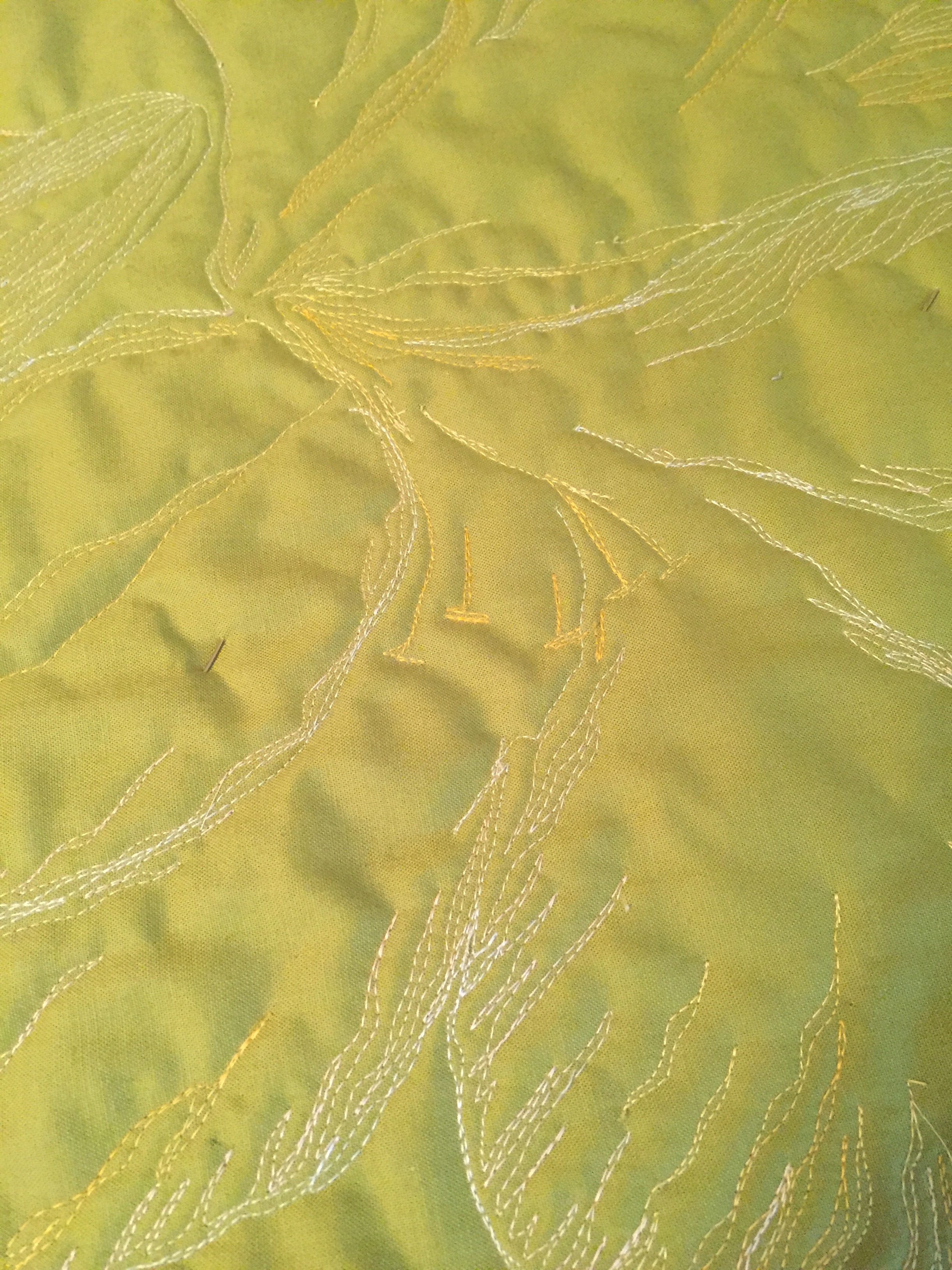 I'm hoping to get a pretty picture on the back by the time I've finished.
I'll get back to it today and see how far I get.
I started a new scarf last night. I've got 800 yards of hand-dyed fingering weight yarn so I'm hoping it will grow big enough to be keep somebody warm. There are still a few Hallmark movies on the DVR…