If I've ever spent a little while with you then you will know that two of the things I enjoy most are traveling and teaching! If we've spent a little while longer together you might know that one of the places I really like to travel to is California… not that I dislike almost anywhere for a visit…
What's not to like about these blue skies in San Louis Obispo?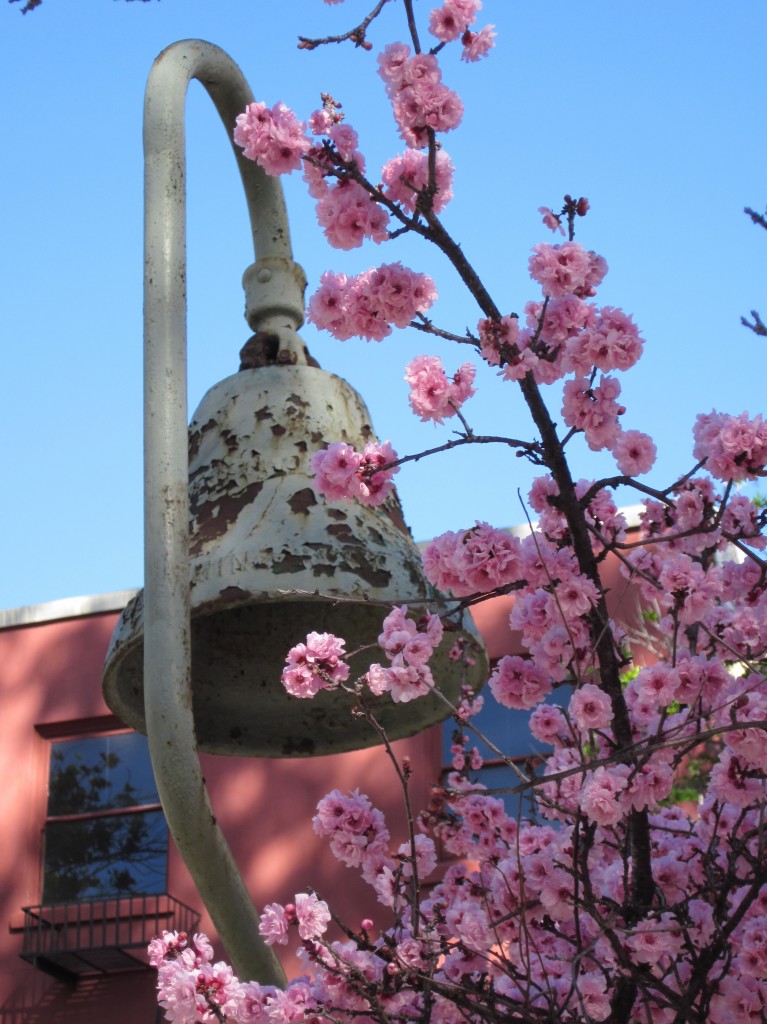 So I'll leave it to your imagination how excited I am about next week's trip to Santa Rosa to visit with the Santa Rosa Quilt Guild. I have all my quilts picked out for my Lessons Learned While Quilting lecture and just have to print a few more handouts ready for my Walking Foot Quilting Class. I know we are going to have a good time together! I'm hoping to see a little bit of the local scenery and maybe a little sun? We've been cloudy and wet long enough in Naperville.
One state up from California is Oregon and I'll be there in August for Quilt! Knit! Stitch! in Portland. If last year's show is anything to go by I know it will be a whole lot of fun. I'm teaching five classes and there will be a whole exhibit of my African Folklore Embroideries on the show floor!
This not particularly flattering picture is from last year with the ladies from Idaho…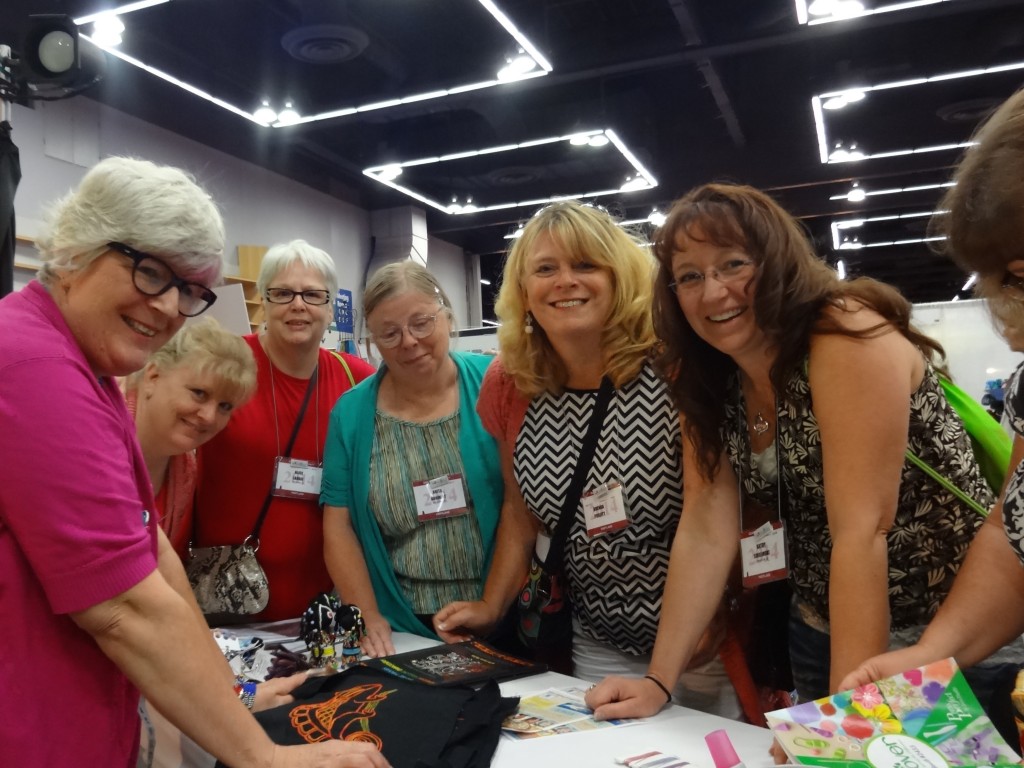 I hope they'll be back for a repeat visit!
That's two trips planned to the West Coast, but wait there's more!
In November I'm headed to the San Diego area to the Friendship Quilters for more quilting fun… a lecture and three workshops. How can you go wrong with a group that has friendship in its name?
AND… in January it will be time for Road to California. I've been as a visitor, a competitor (and ribbon winner) and to give demos on the show floor. In 2016 I will be joining the faculty and teaching four classes! The class list is on line now and registration opens July 11th at 8 AM PST. If you've never been to the show before you have to know January is the BEST time to be in SoCal and the show is always wonderful!
Eating outside in January…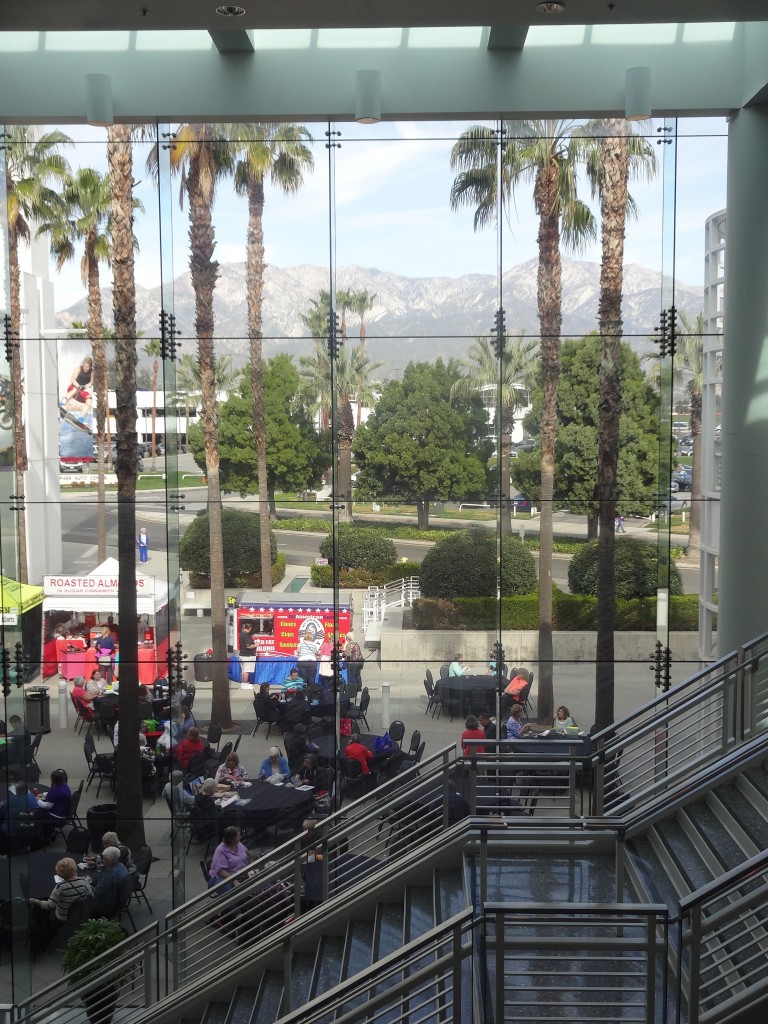 Oh yes, I've got my hotel booked and show pass bought for QuiltCon West in Pasadena in February… It'll certainly be different to the past two times in Austin. I'm looking forward to it already!
Here I am with roomie Anna in 2013.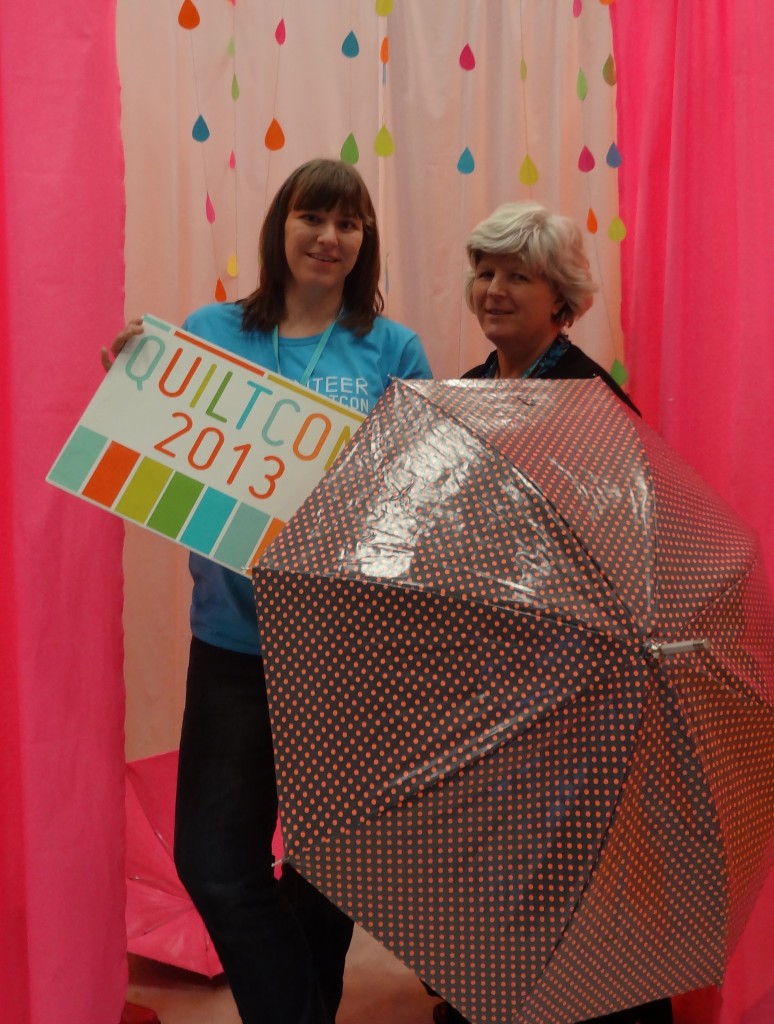 So much has happened in my life since that first QuiltCon….
That's five trips out West in the next eight months. Am I one lucky woman or what?
Today's featured image was taken in Temecula. I'll be headed on retreat there again in January after Road. Definitely worth dreaming about!