I had a good full class of students show up on Sunday for my Wrapped in Scraps class at Quilters Quest. After a brief introduction and demo everyone set to work.
I have found that unwinding the clothes line and making it into a ball really helps with the tangles and some of the twist in the cord.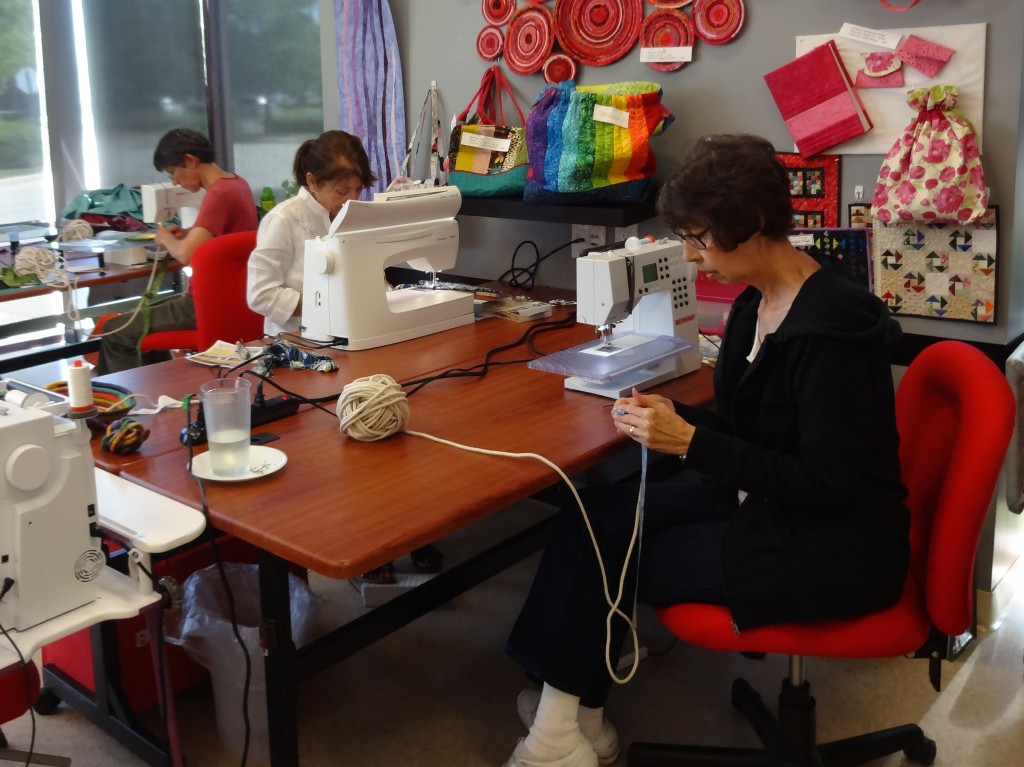 Bowls soon started taking shape.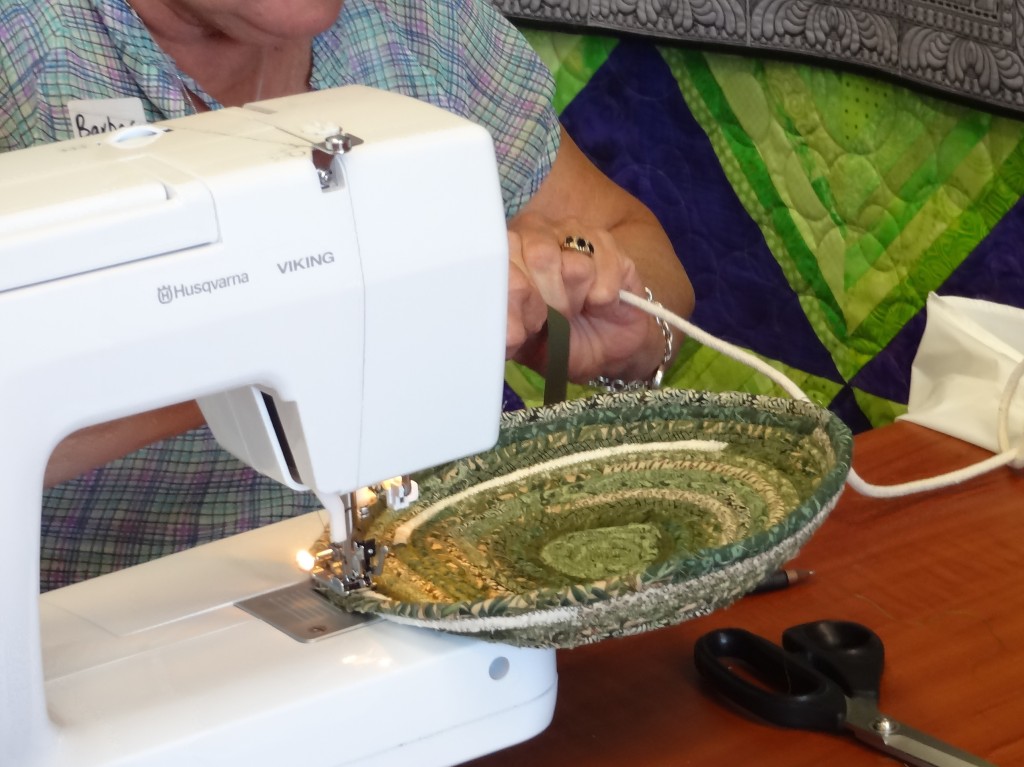 Some wanted to make  discs ready for a table runner. The blue strip added a pop to this one.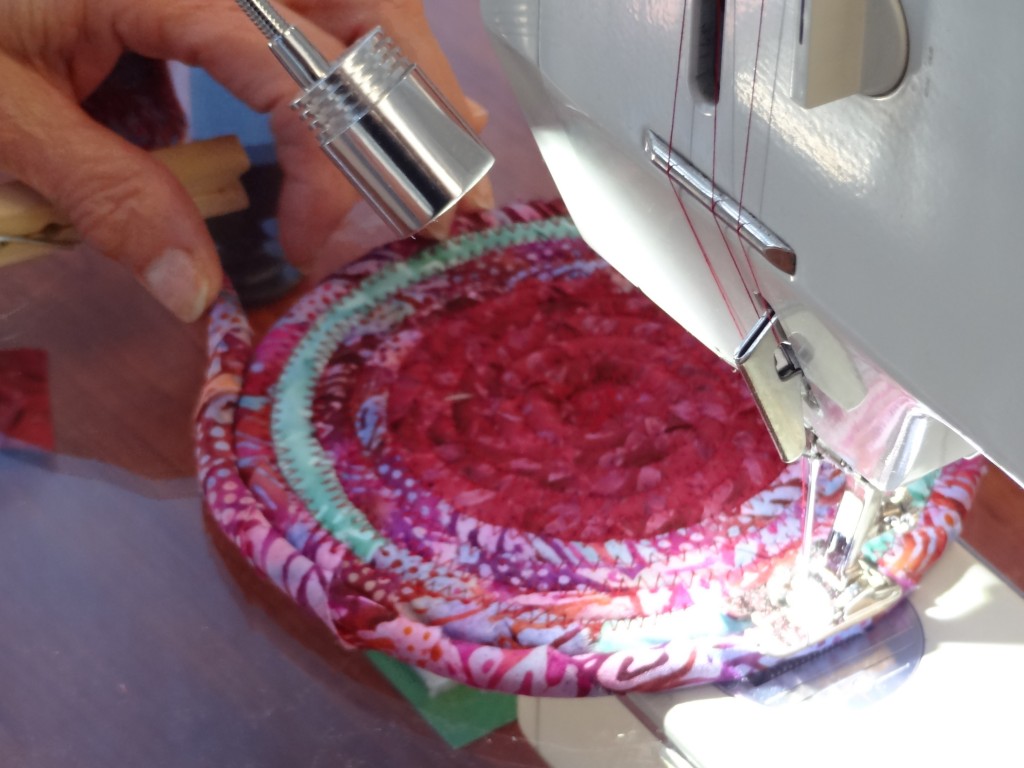 This multi colored batik was a super choice.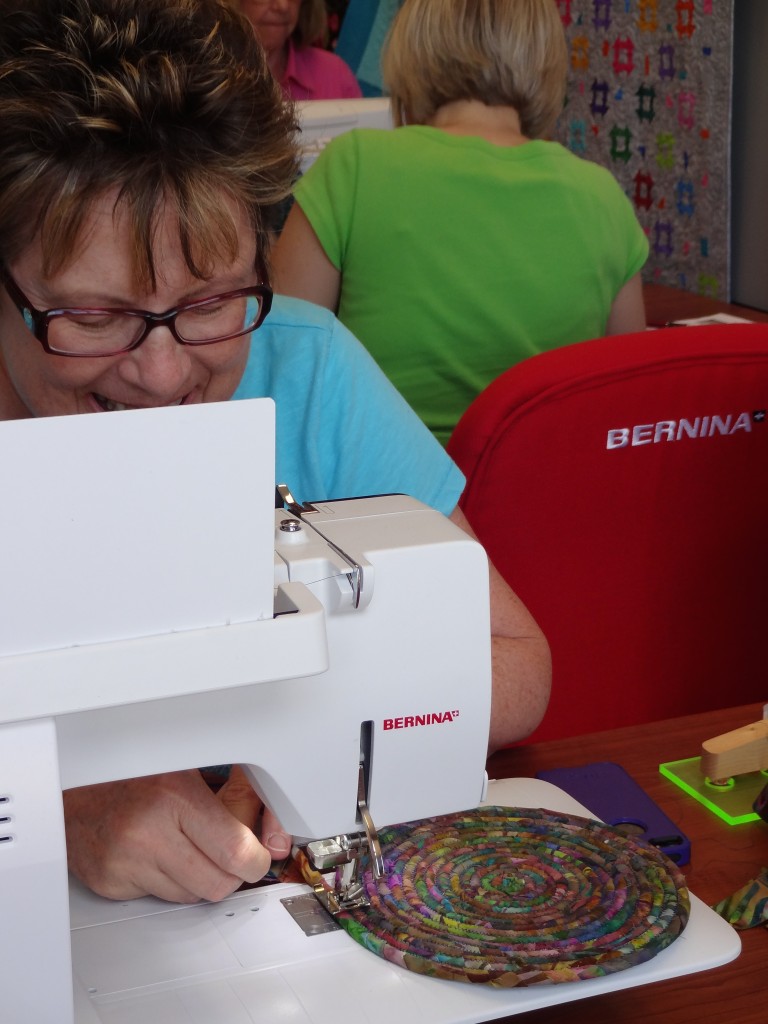 We had a brief lunch break but everyone kept working steadily along.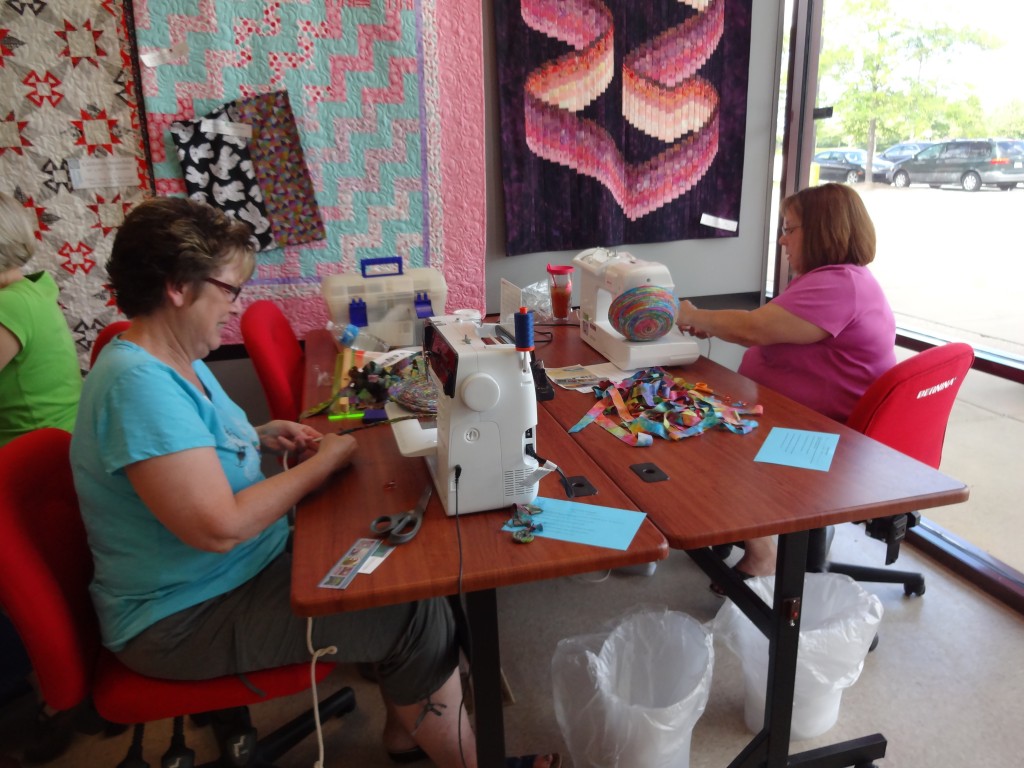 Mimi's bowl looked lovely.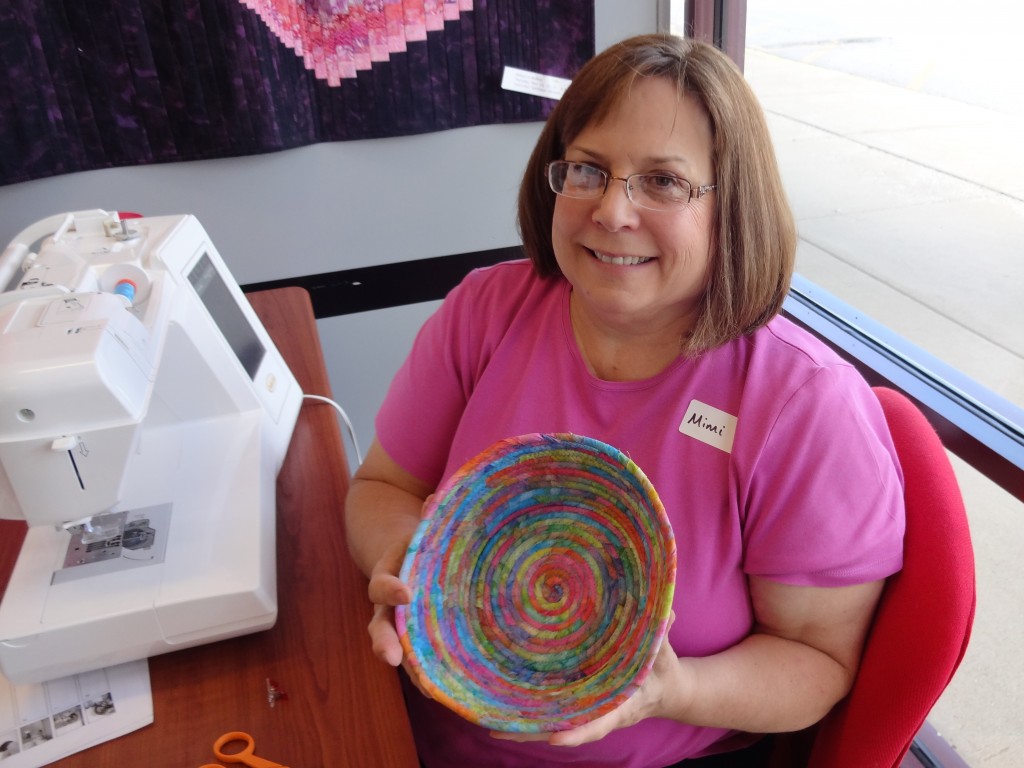 Here's some of the finished projects… Note the oval shape!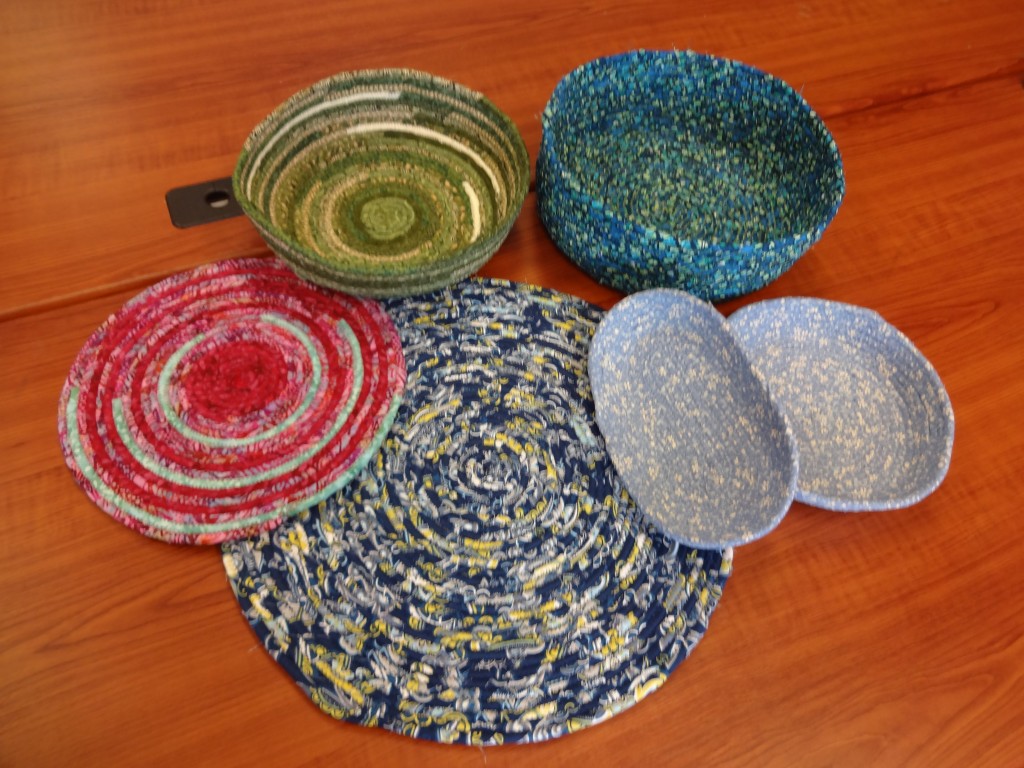 This pretty one has a little way to go!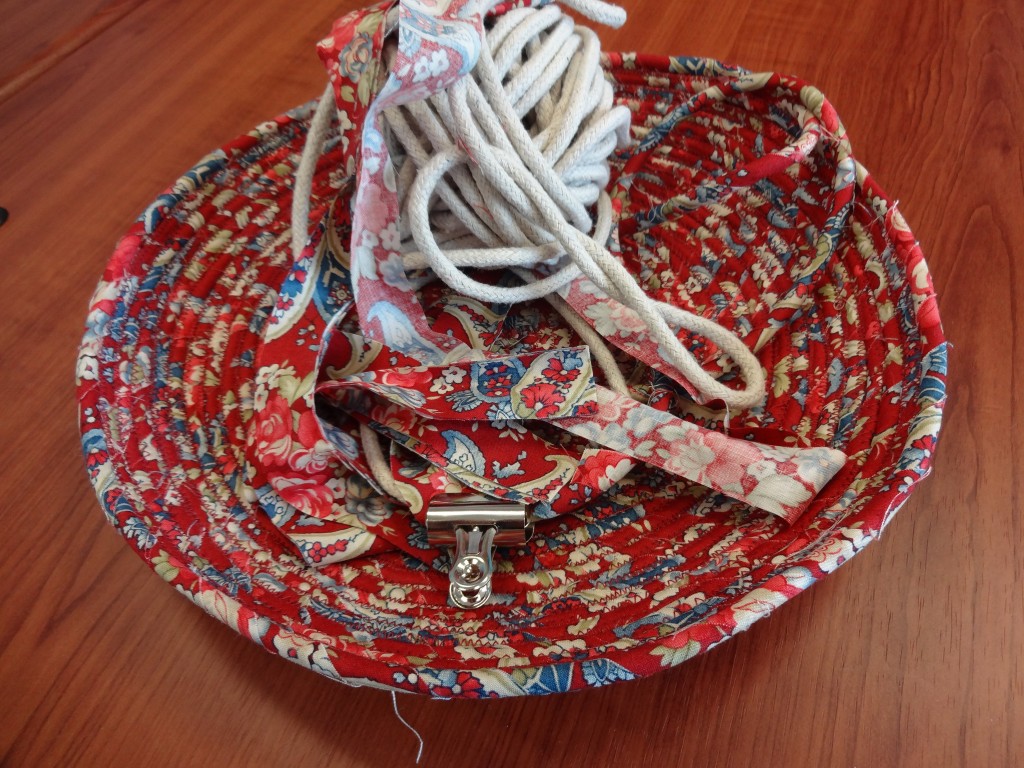 Something we learned… If you are using a machine with a wide stitch width and therefore a wider foot you need to move the needle over to the left to make a good turn… you know who you are!
Lots of fun. I think some lucky people will be getting bowls for Christmas!
Two and a half weeks until Portland and Quilt! Knit! Stitch! The countdown begins…