Joanne and John are now married!!
But before the big day there was stuff to do… and when there is stuff to do who better to have around than Sheila?
From making a veil out of an old net curtain…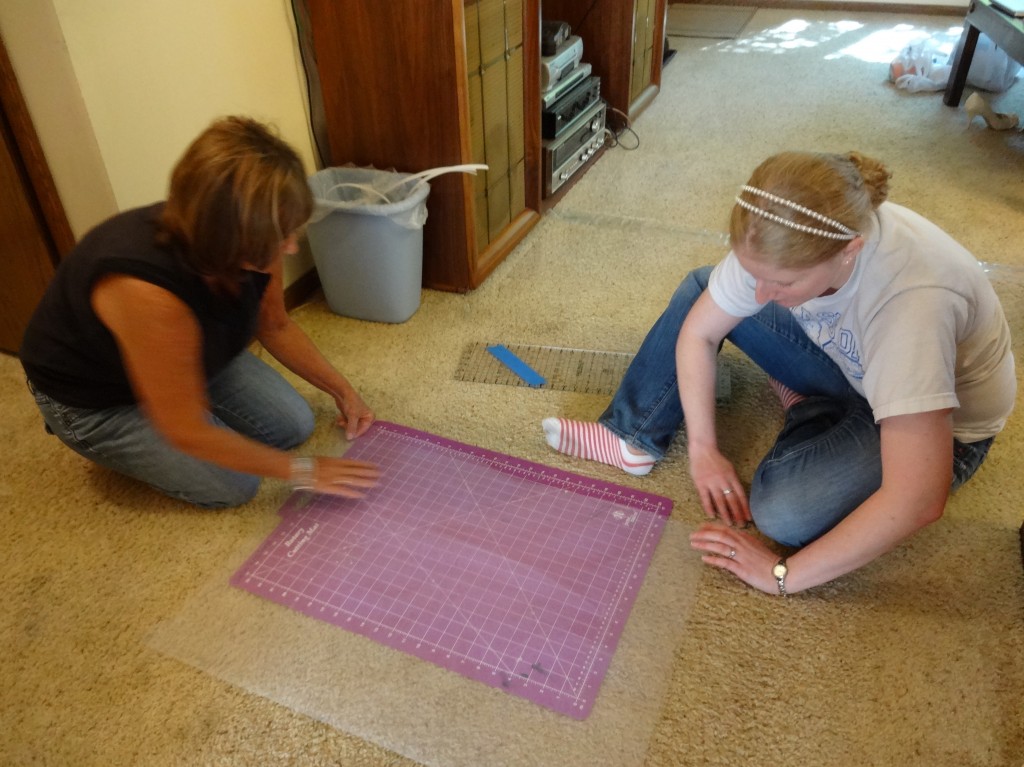 to supervising the production of the place cards by a decidedly amateur team…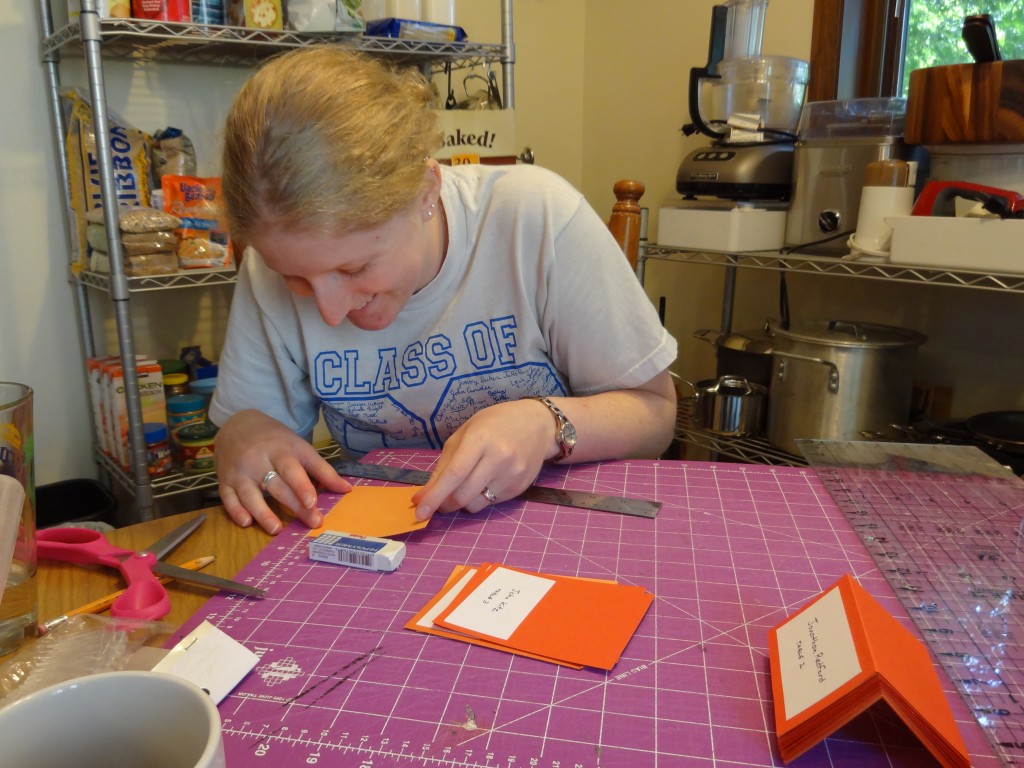 Sheila kept us on task.
We managed to persuade Joanne we needed a trip to the Sewcial Lounge for a little fabric therapy,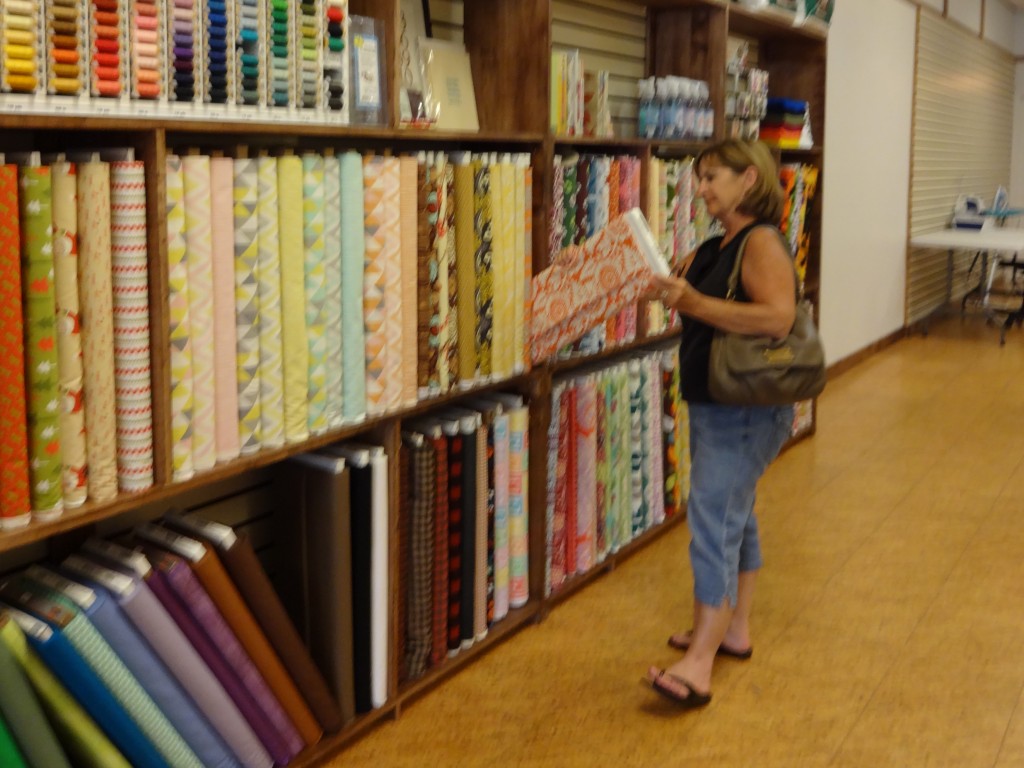 but then it was on to the real business of the flowers…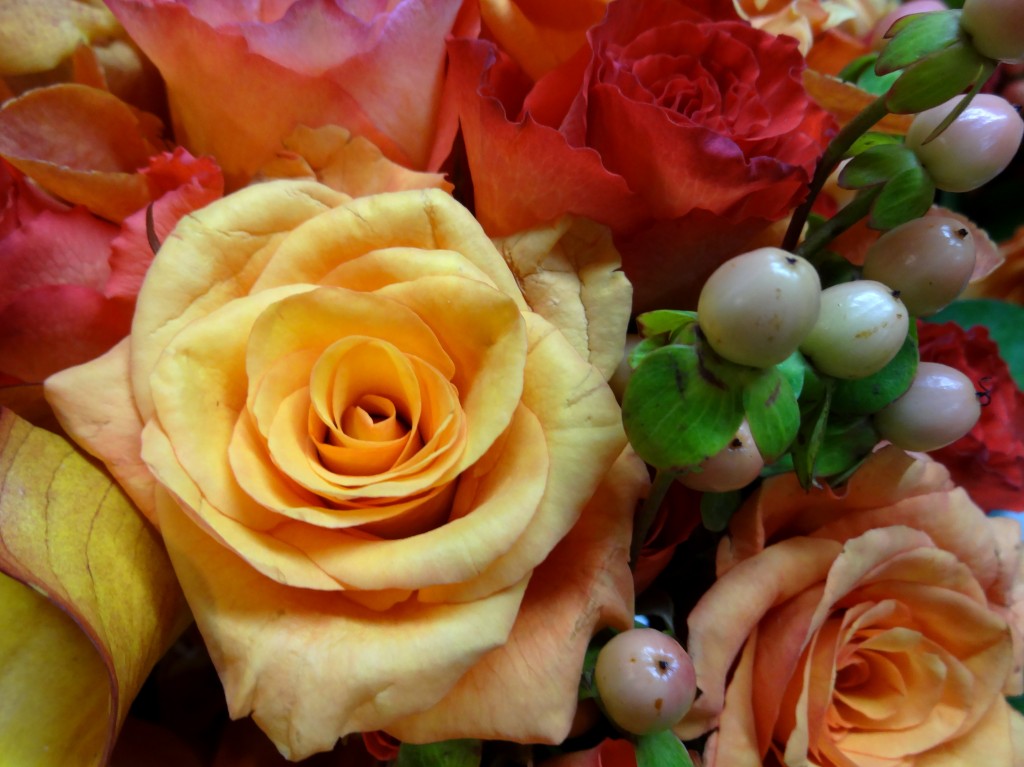 and it all came together just in time for the beautiful bride and her husband…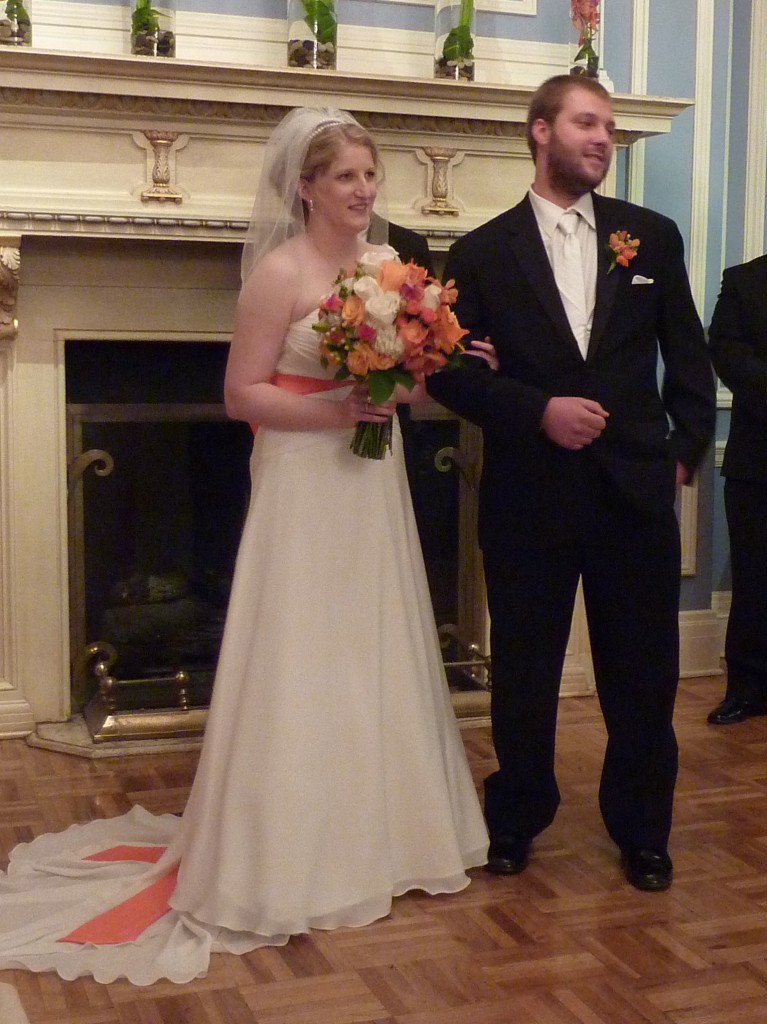 and her happy parents!!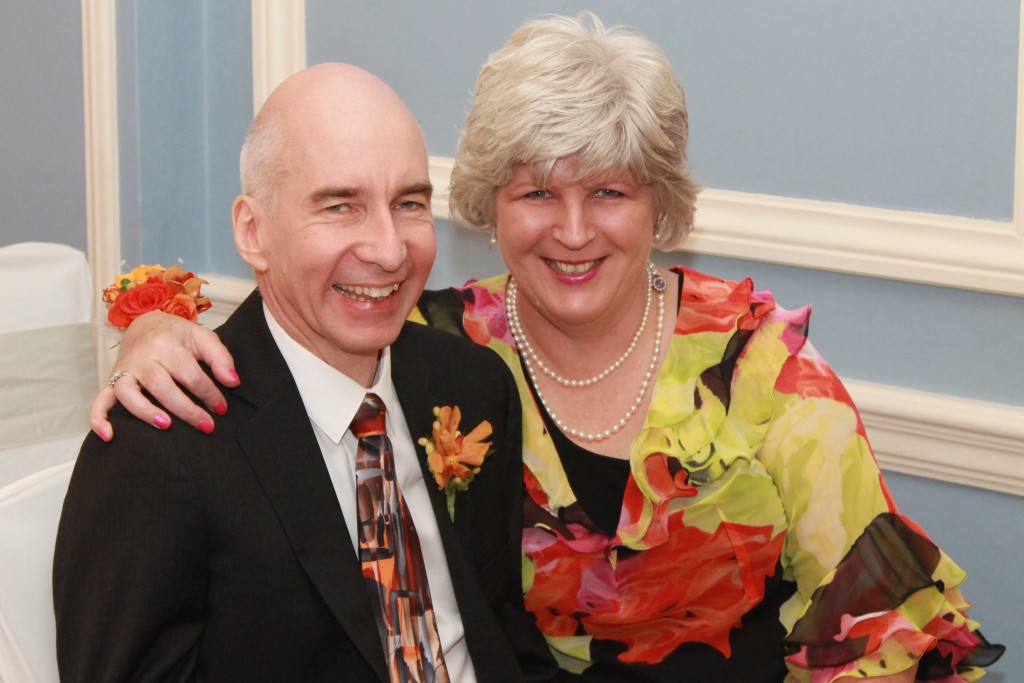 Then followed a week of fun with family and friends before I returned to the basement, and that's where the beasts come in…
This is the sample for a kit that is going on sale at Pieceful Heart Fabrics I just got finished this morning.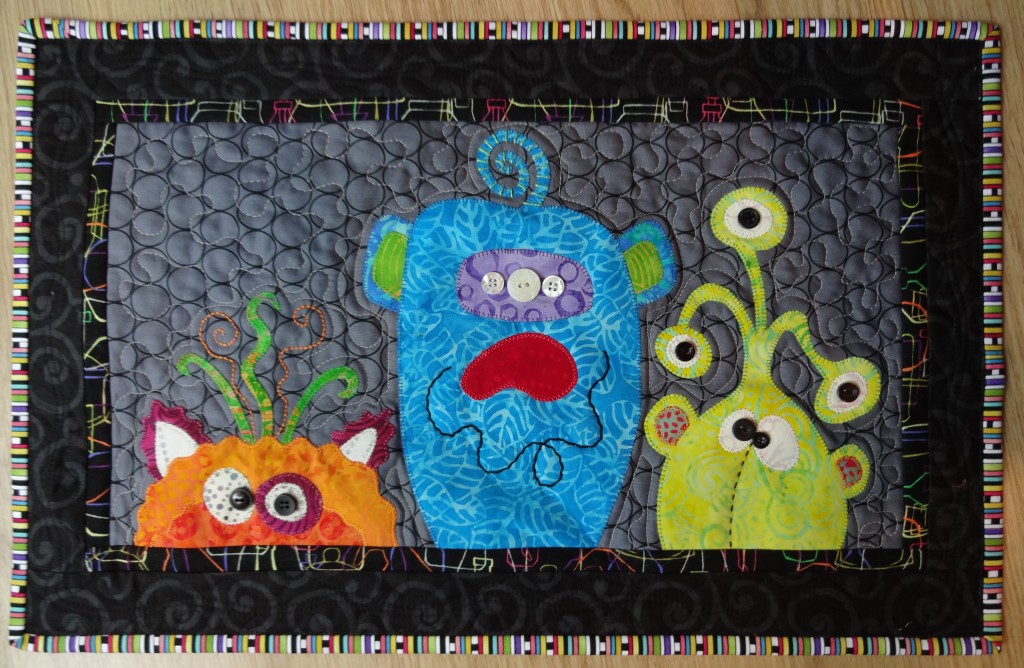 The pattern is They're Here from Bloomin' Minds Half to Have range of designs.
Here's a close-up of my favorite monster. The shapes are fused and then machine blanket stitched with a little bit of hand embroidery and a few buttons for embellishment…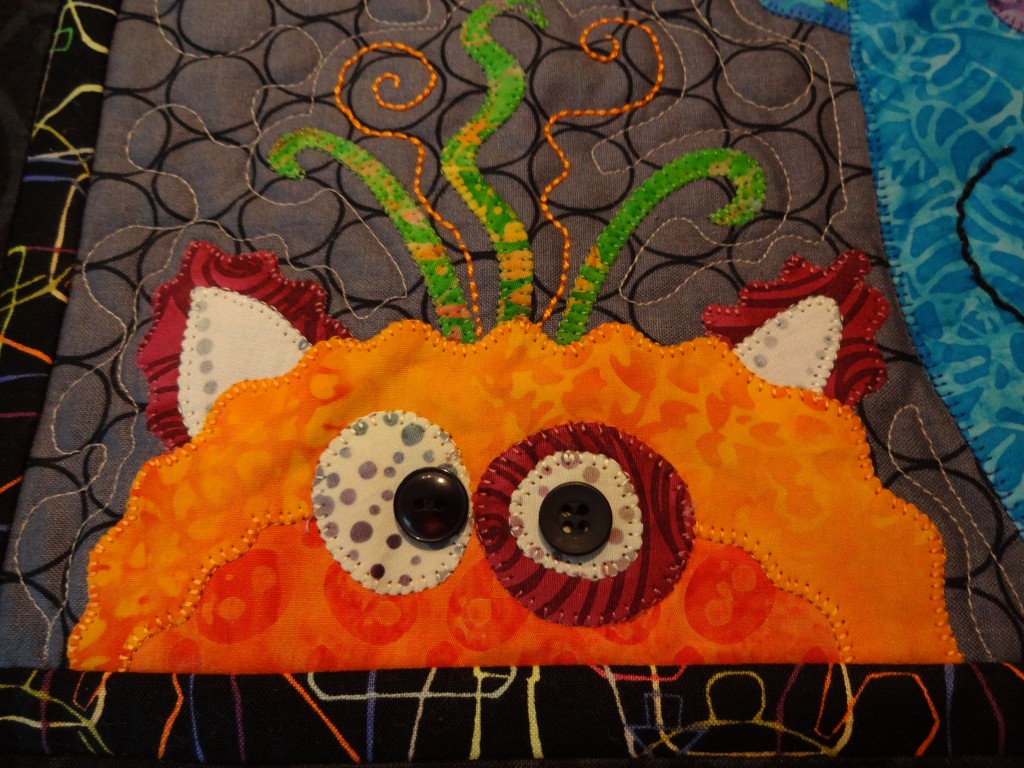 So, beauty and a few beasts indeed!