Having baked a lot of cakes, life progressed…
Riverwalk Quilters enjoyed a philanthropy sew-in for our April program. We hadn't held one on a regular Tuesday meeting night for a little while so we really didn't know what to expect but we had a great turn out.
Heidi and Lydia did a wonderful job getting us organized and soon everyone was hard at work…
We had a whole clothes line full of finished pillowcases by the end of the evening.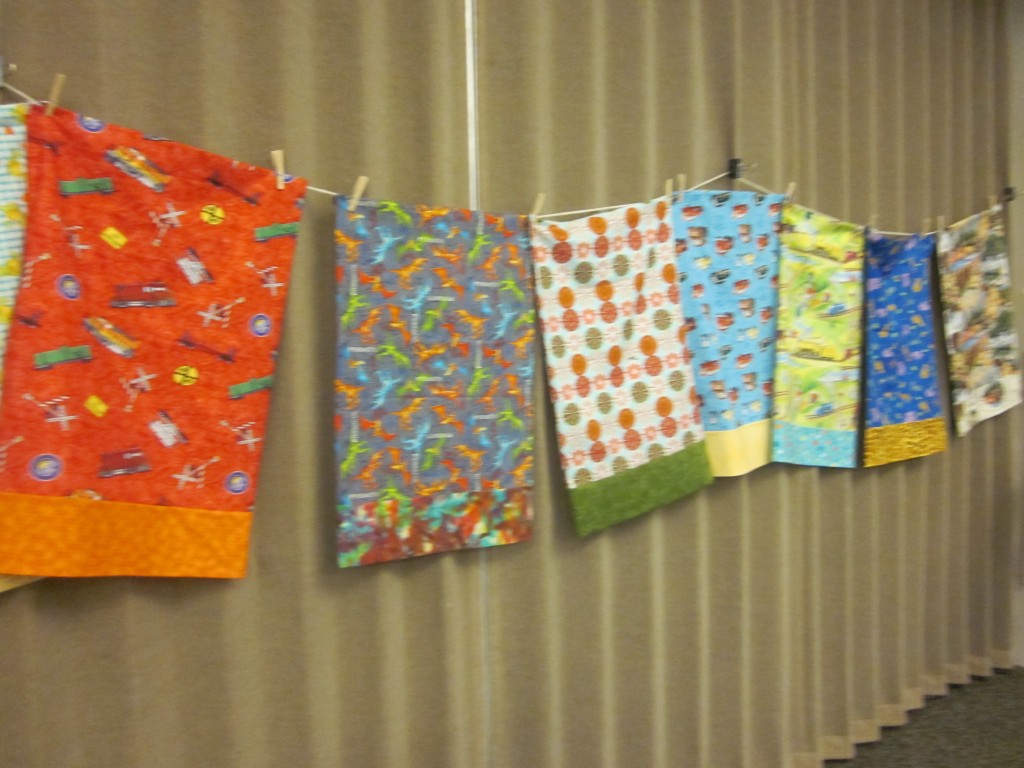 It was a fun time. Everyone worked well together!! There were lots more pillowcase kits in various stages of completion by the end of the evening. They were taken home and will come back for our admiration in May before going to their new homes.
The next weekend it was time for our road trip to Cincinnati for the International Quilt Festival show. Cheryl was once again a most excellent traveling companion. We did a little shopping, enjoyed the Friday night party with friends and viewed some quilts…
Here is my shopping, beautifully displayed in a basket from Mali…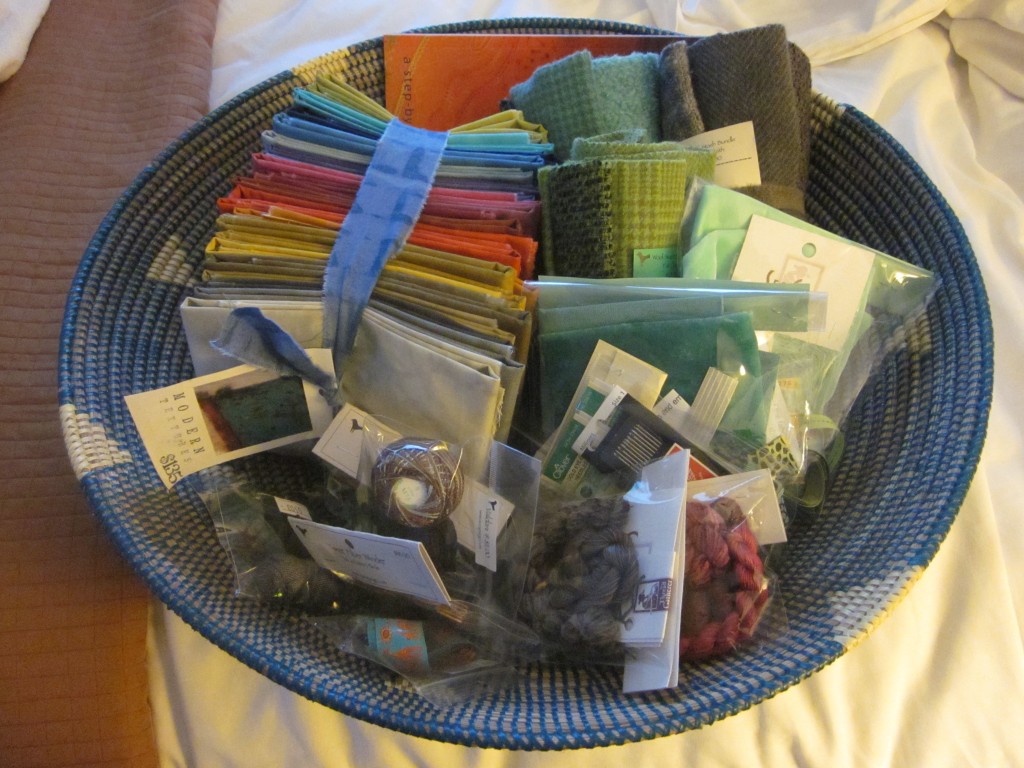 Note the fabrics from Marcia Derse and wools and embellishments from Sue Spargo. I was really quite frugal? It was just a quick trip, only one night this time but we packed a lot in!!
I finally got my sewing machine back from the shop and got to work on James and Sarah's quilt. I added  a wool batt and lots of quilting… about 10 hours in all. Then a simple binding and it was finished…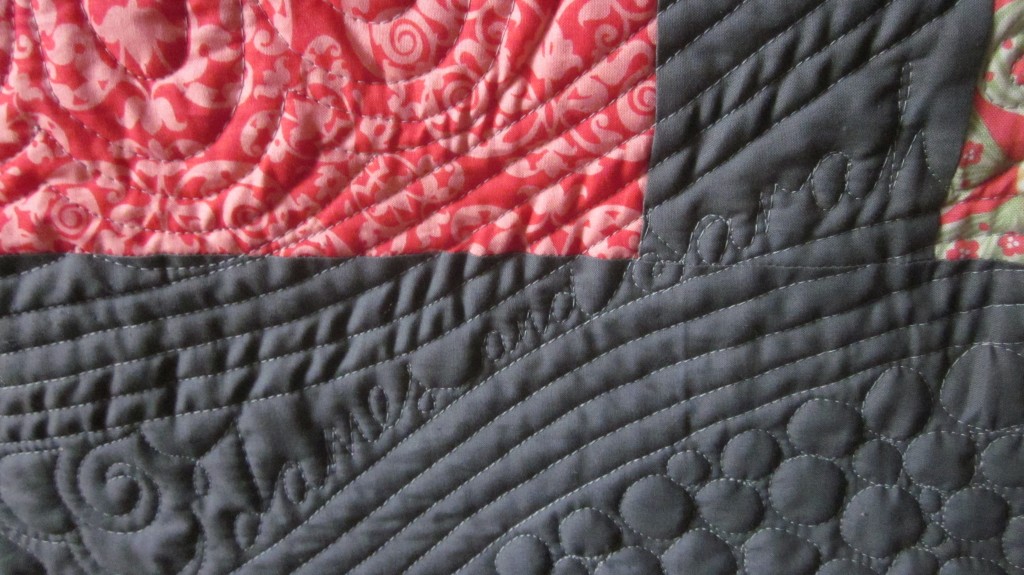 All ready for the wedding…
It was a hectic month so I will leave my catching up there and hope to get back to it very soon… I do have wedding pictures…