Buttons, butterflies and ?
All good things come in threes but I had to ask permission to tell you the third one…
Yes, B is for BABIES!!
Three new grand babies, all due in the spring.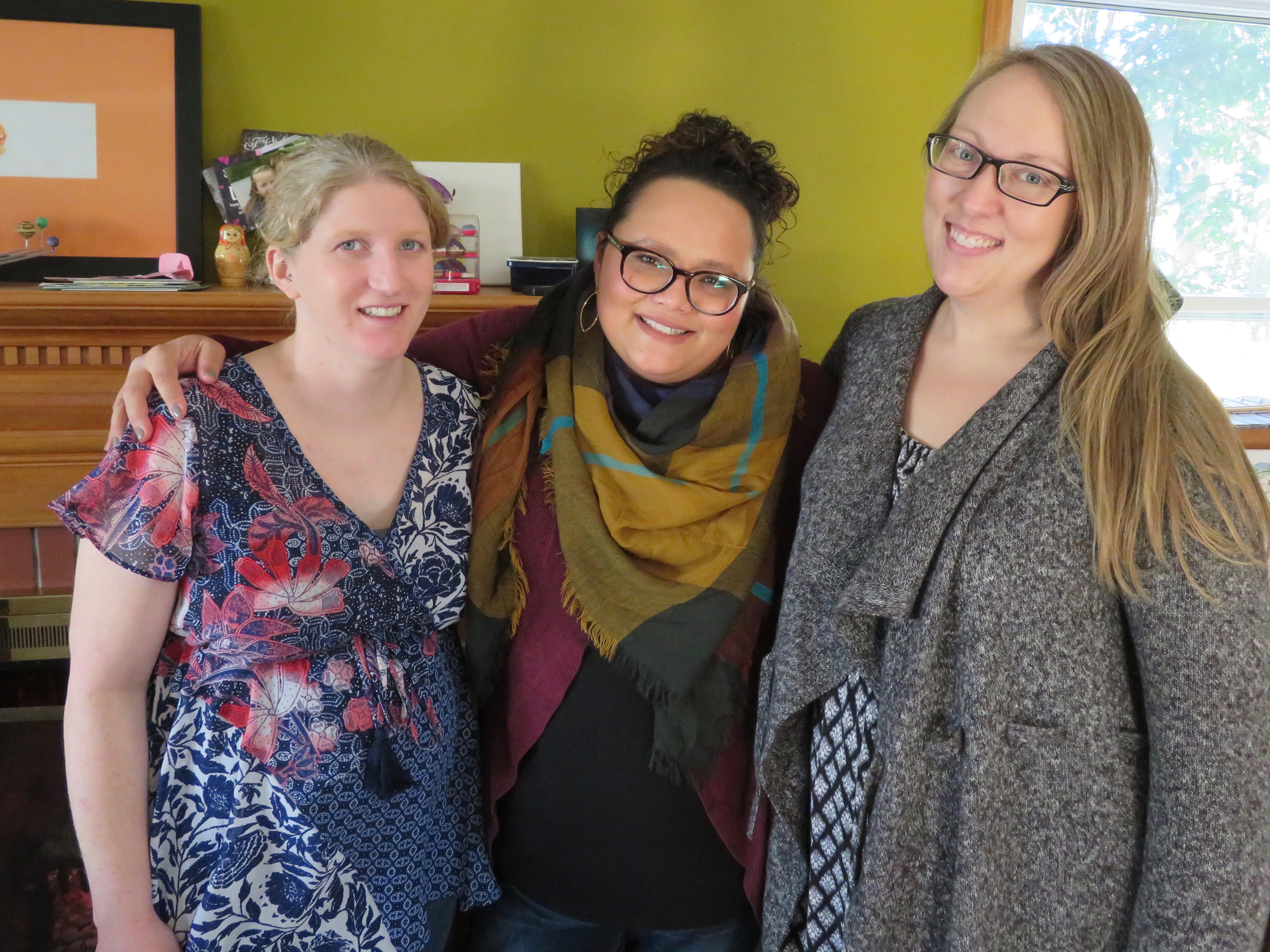 Joanne, Sarah and Lauren, all posing nicely for the camera, due at the beginning of March, middle of April and the end of April…
Julia does not feel she is missing out?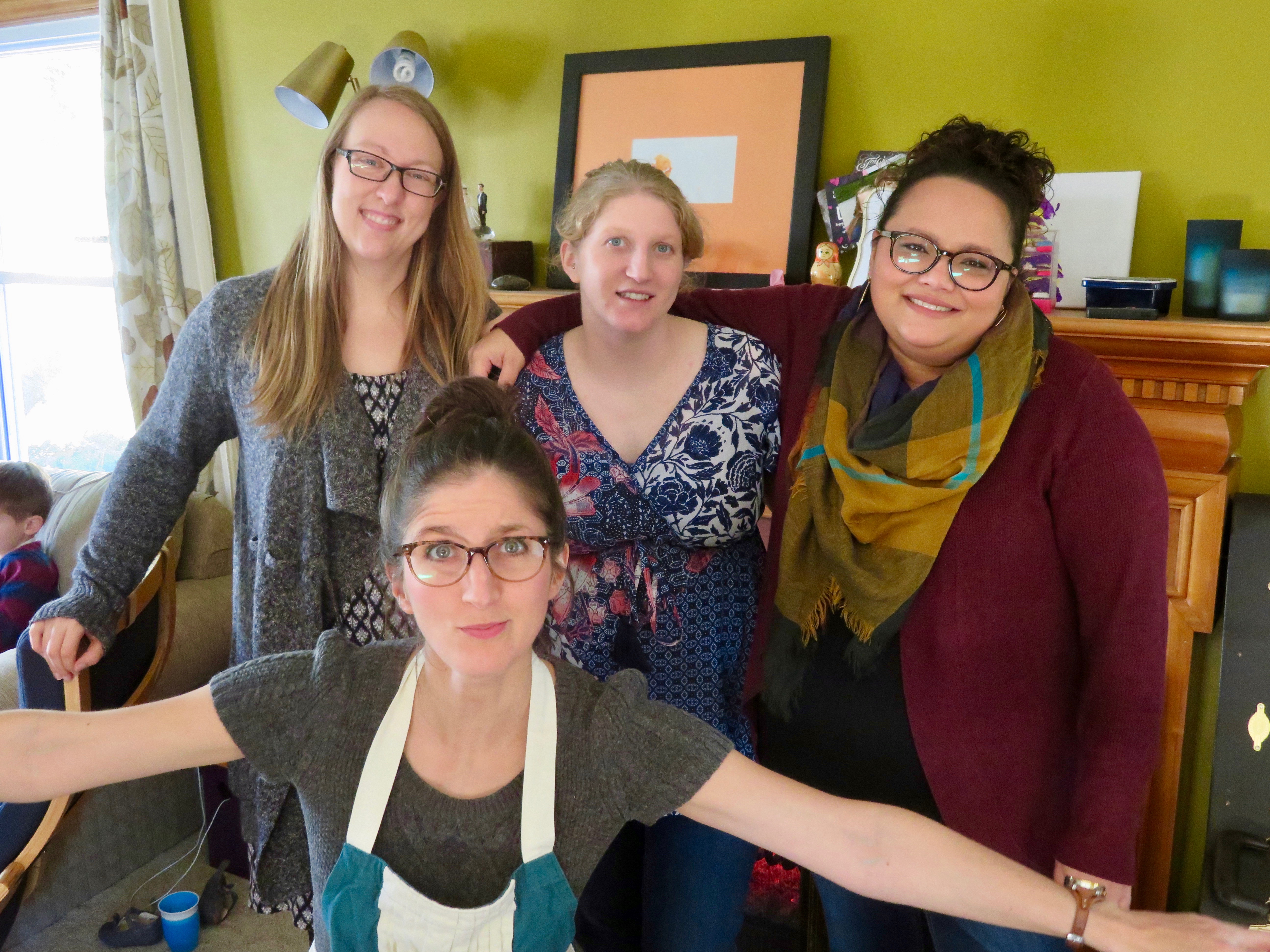 Ruby is excited!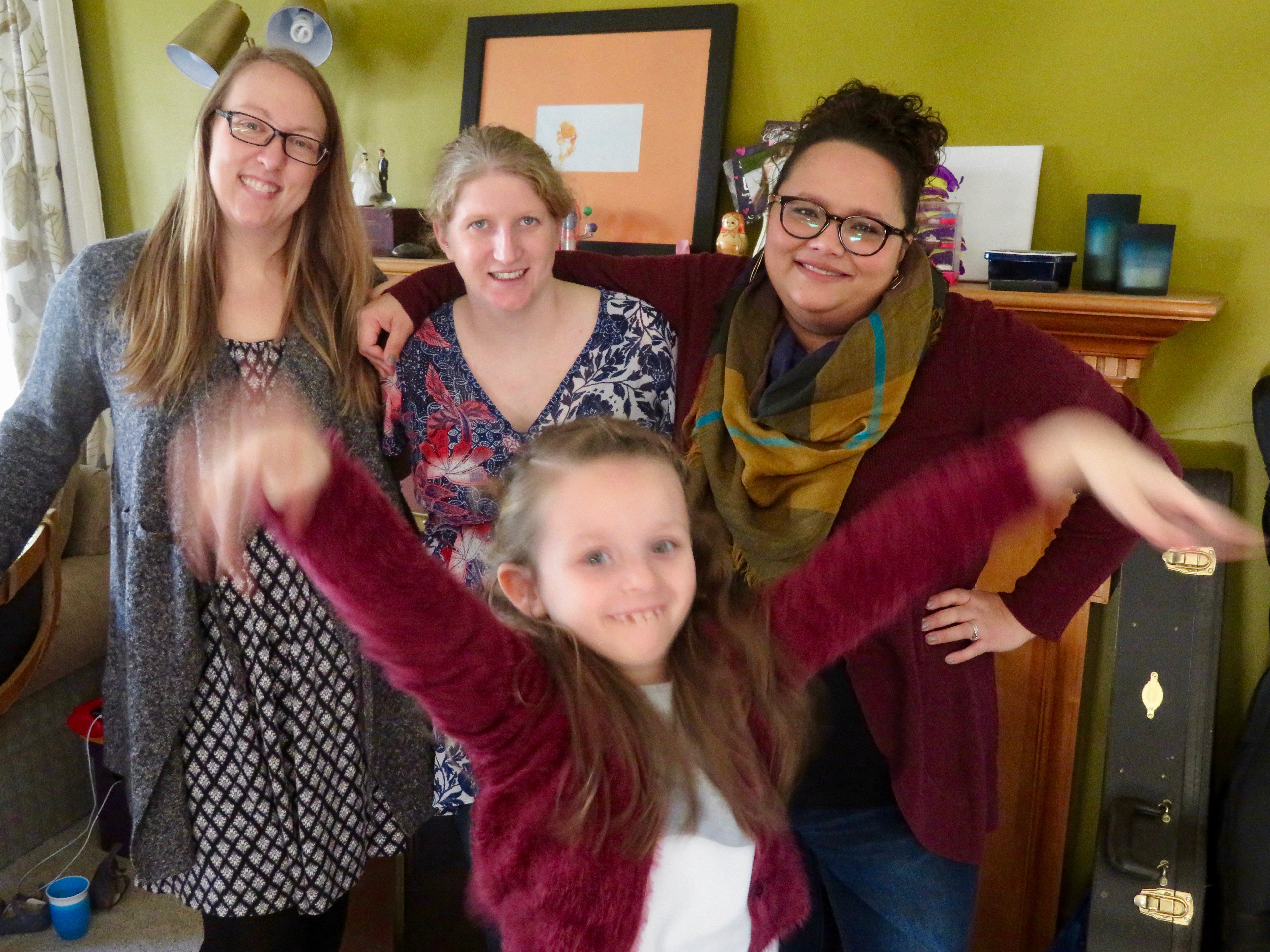 We'll be going from three grandchildren…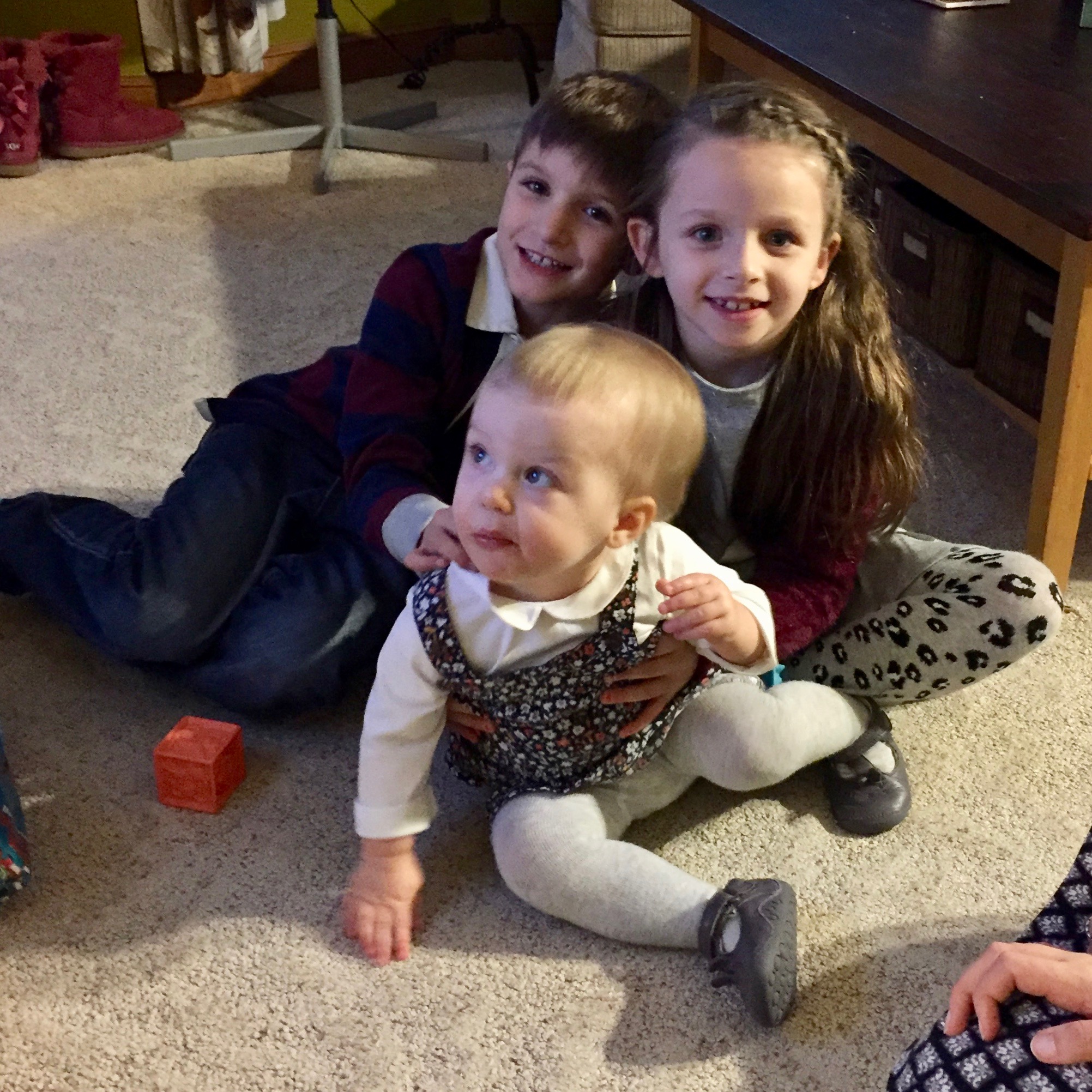 to six, all in the space of a few months! Thanksgiving will be even noisier. We all spent the day in Rockford with Julia and Matt. Only John was missing. He had to feed the hungry hoards in Madison. I can't imagine the holidays next year…
Time for more pictures?
Benjamin and Lilly.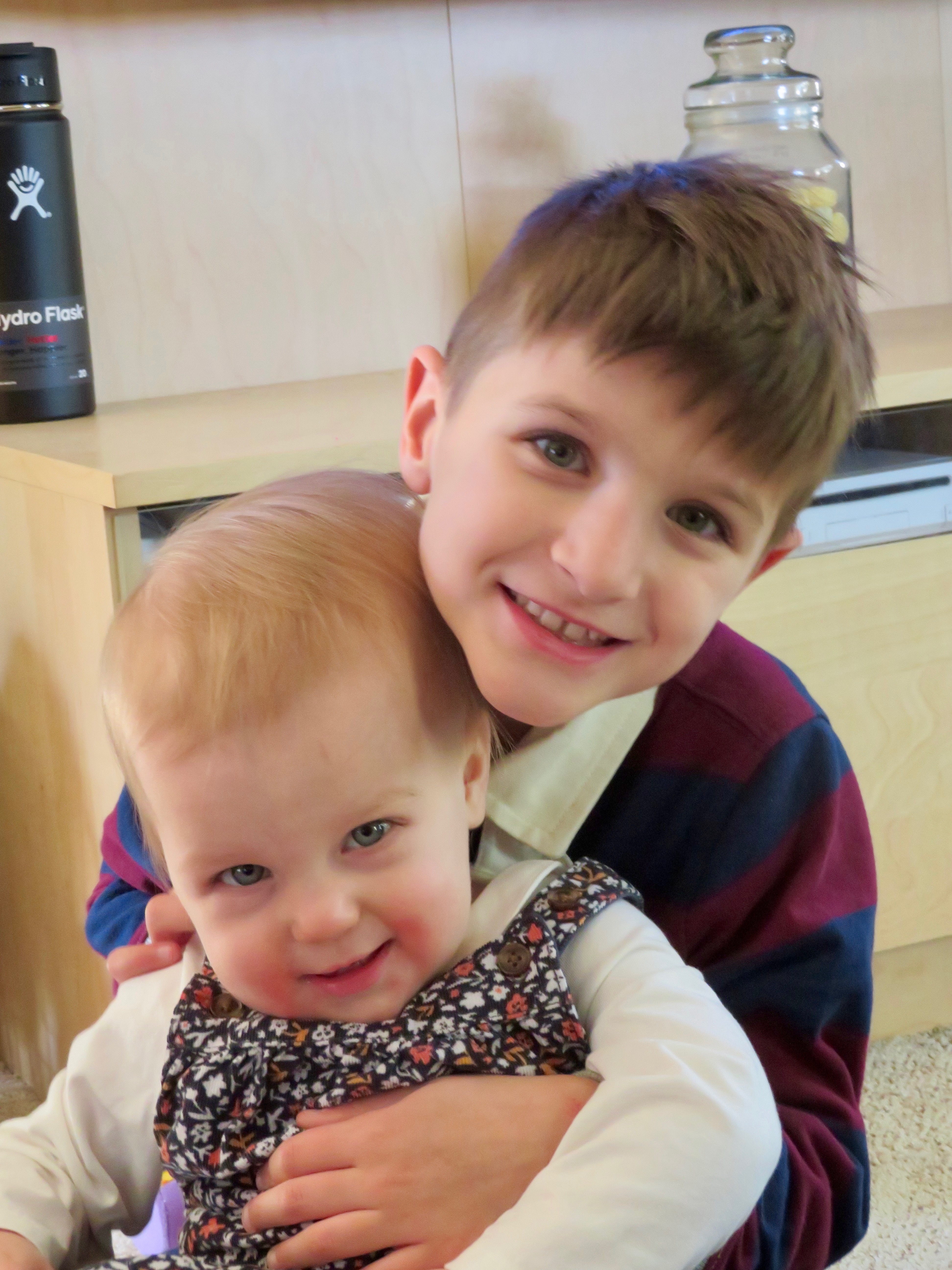 Benjamin will always be the eldest. He serenaded us with songs whenever we thought the noise level had dropped.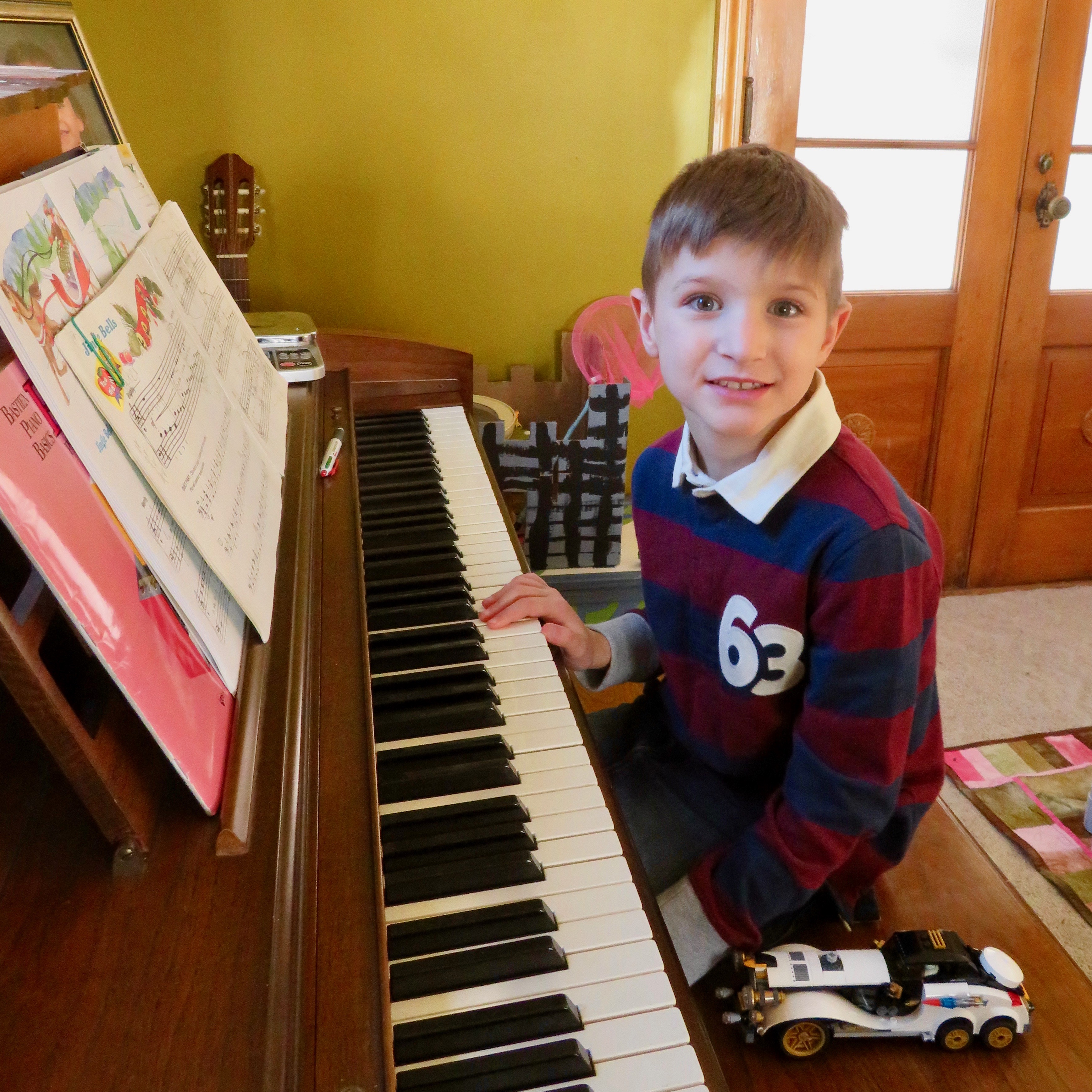 Ruby is going to start piano lessons soon so perhaps we'll enjoy duets in the future? But for now we'll just have  a picture of Ruby sitting pretty!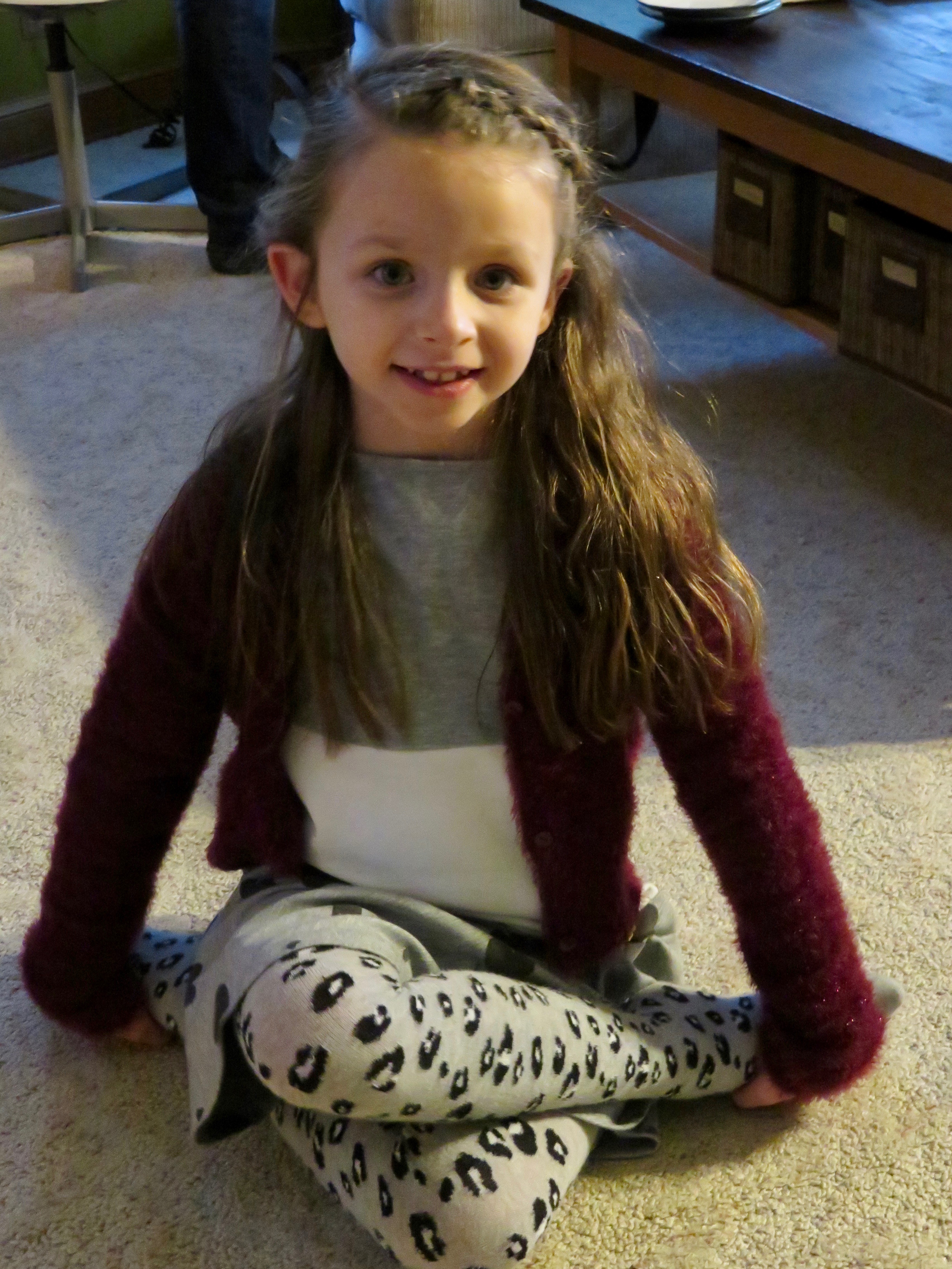 And don't forget great grandpa, all the way from England.
What fun!
I really do need to get my sewing room back up and running. There are quilts to be made 🙂