Remember I wanted to make an orange quilt inspired by the flowers at the Arboretum?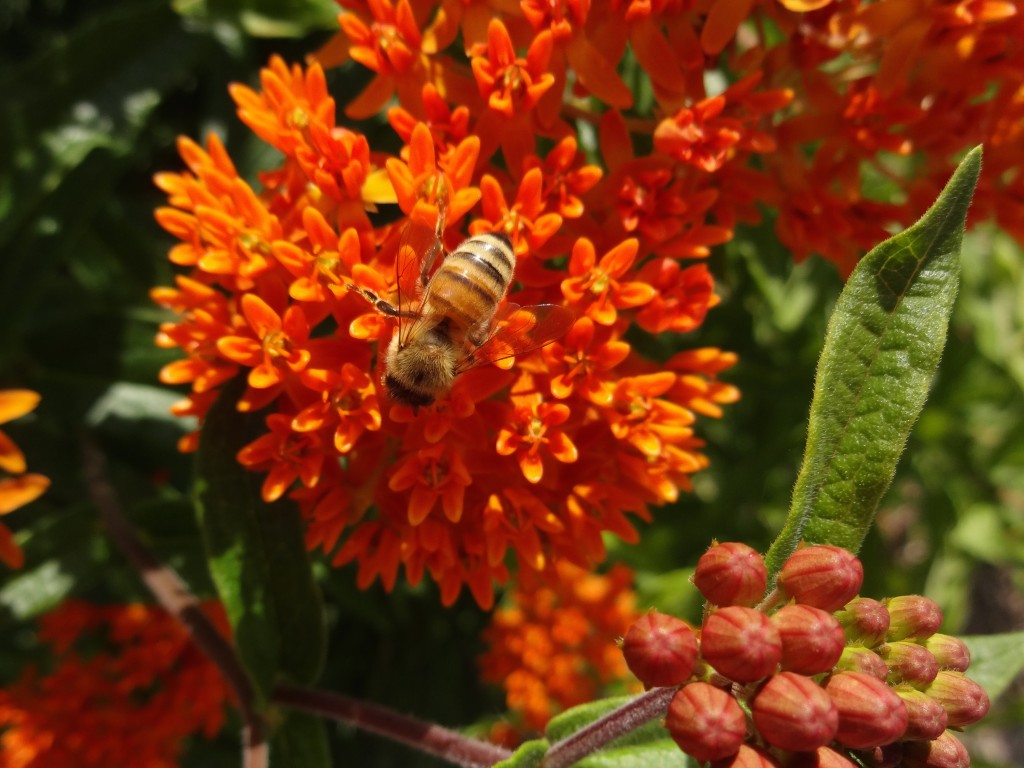 It's done!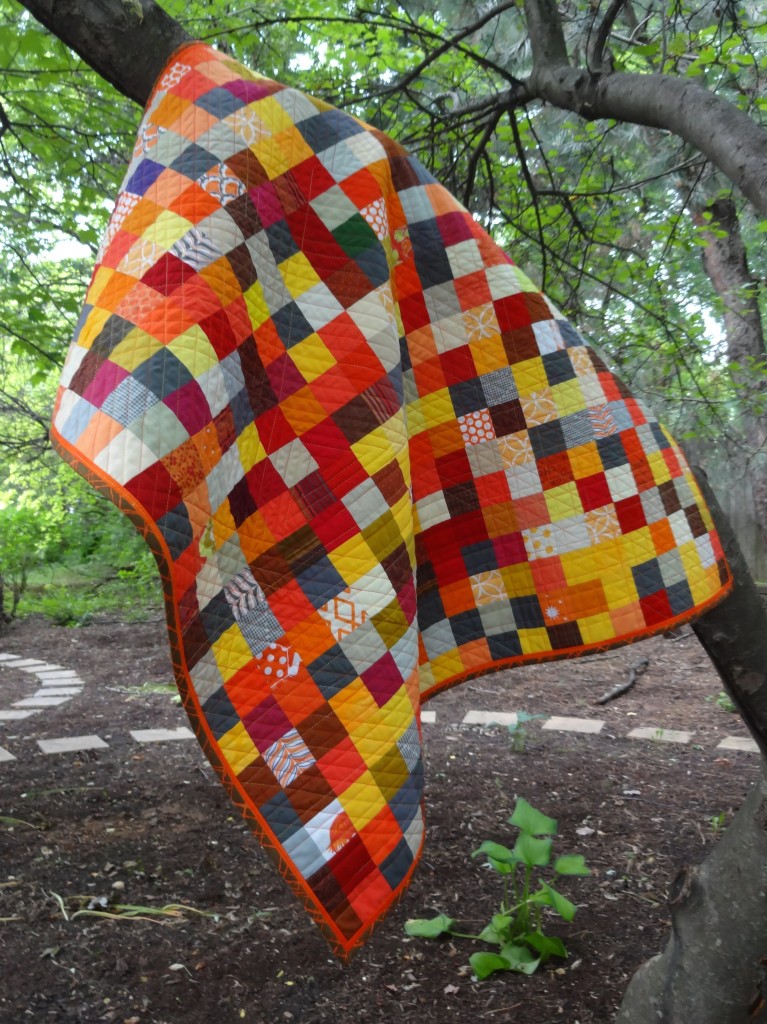 I cut almost 500 2″ squares from the orange, yellow, red and grey scraps in my scrap bag ( just a few other odd pieces crept in too…) and sewed them all together. Straight line quilting, a quarter inch orange border strip and a brown and orange Marcia Derse print from my stash for the binding finished it off.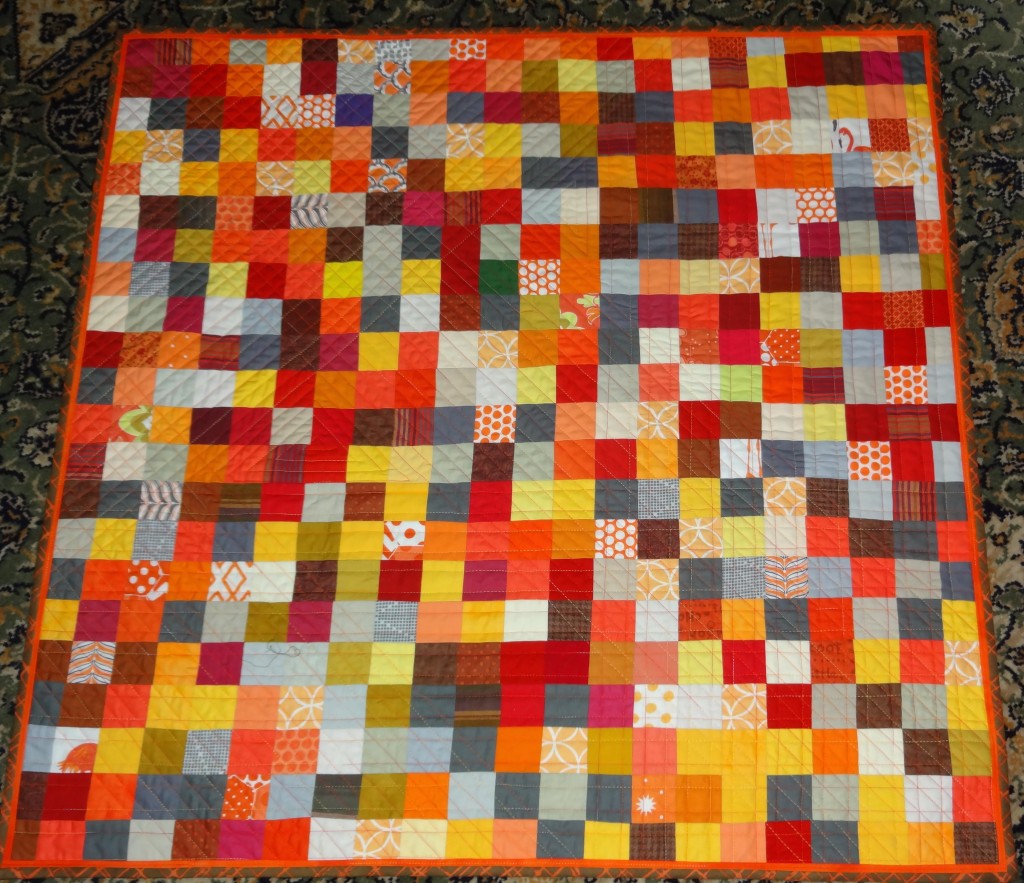 I might add an embroidered bee tomorrow?