Do you ever just feel like you want to make something?
I've been home a few days from my last adventure and I've got a long list of things to get done but yesterday I knew it was time to get to making…
Fortunately I need some new class samples for the next quarter's workshops at Quilters Quest so I could make something with purpose!
I stitched the last few stitches in the binding this afternoon. Here it is, a table runner sampler for Modern Machine Quilting, set to be a six hour class covering the basics of both Walking Foot and Free Motion quilting on a domestic machine.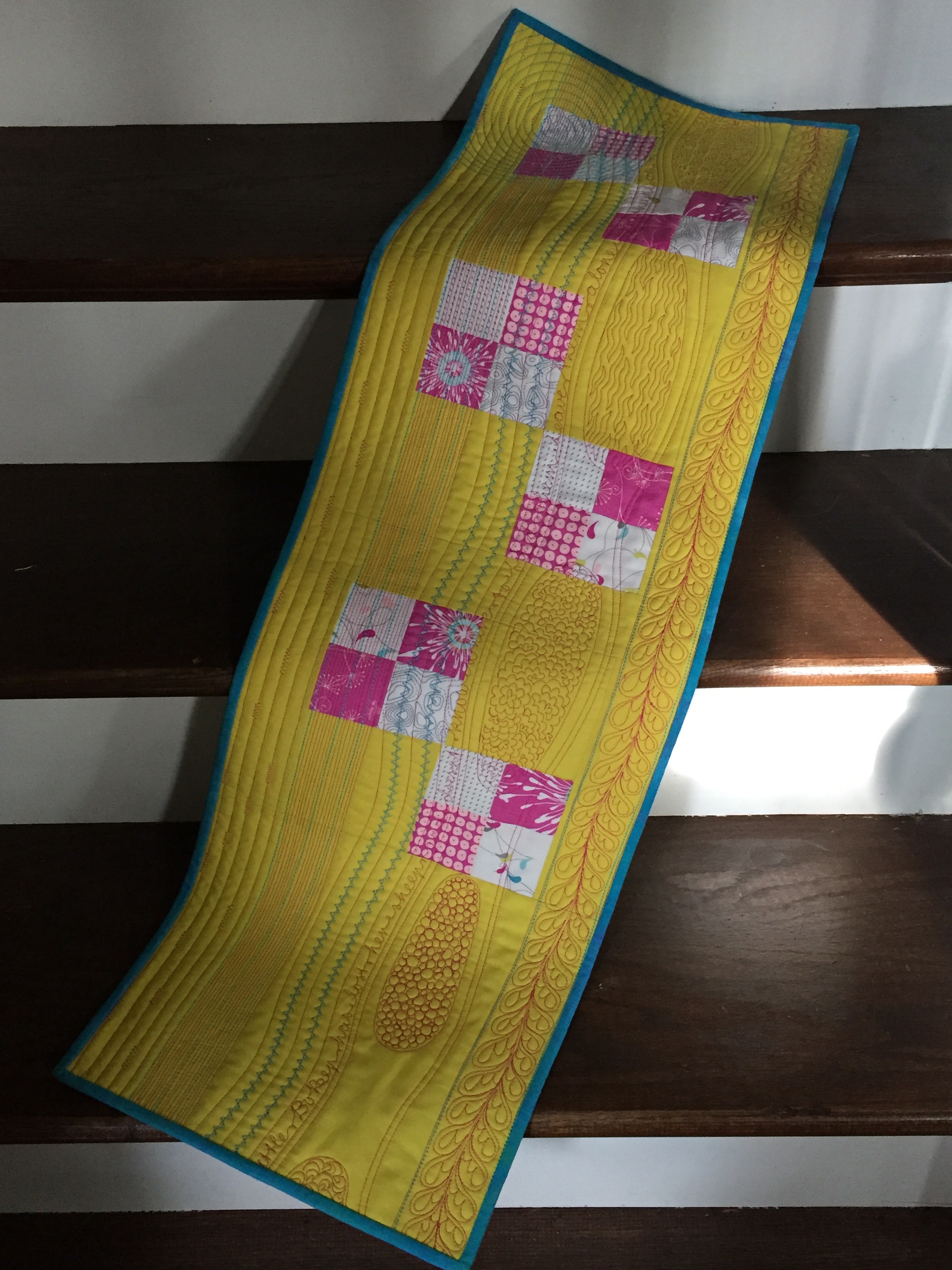 Including a little matchstick quilting, organic curves, altered stitches, writing, pebbles, flowers and feathers and lots more…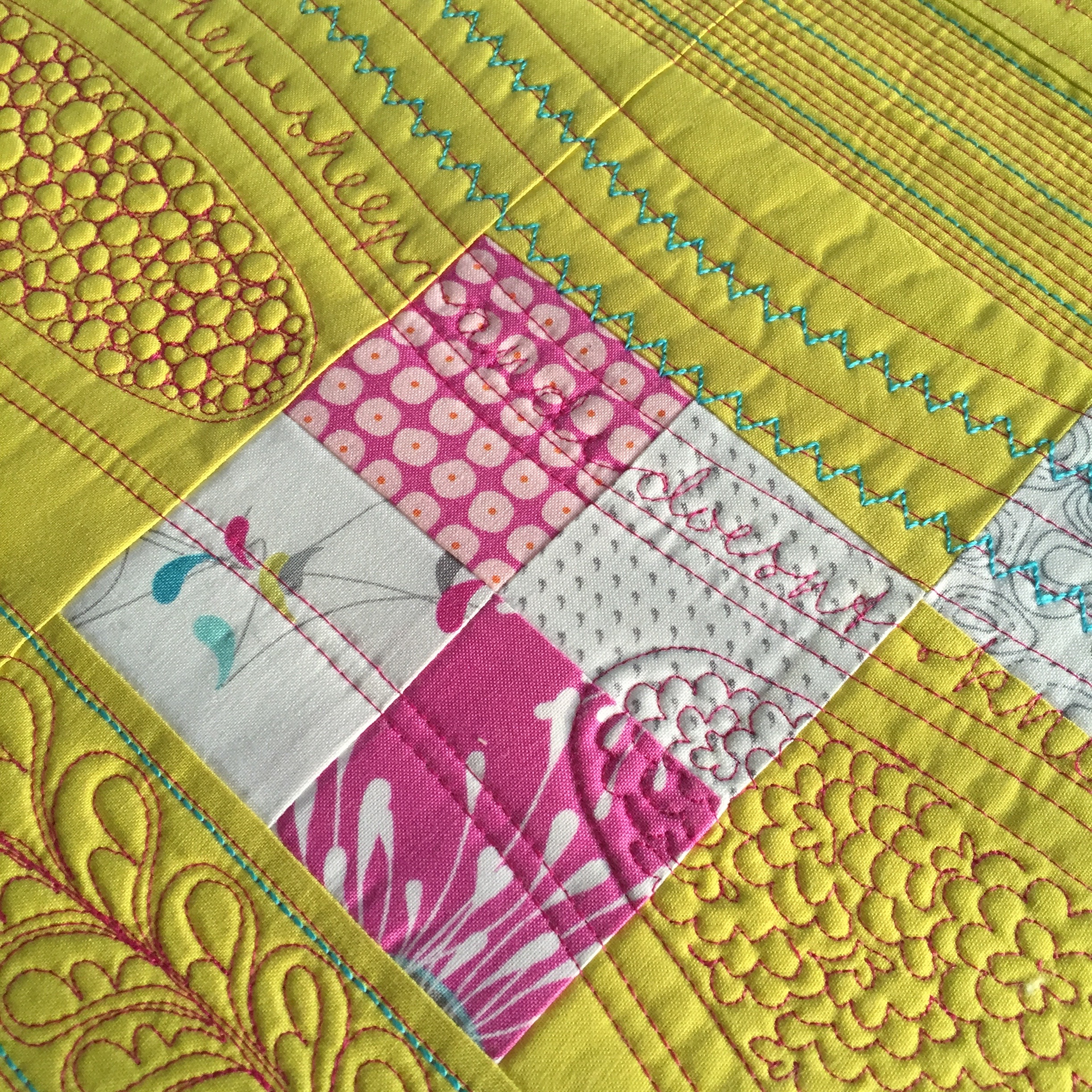 I went outside to see how it looked on the deck…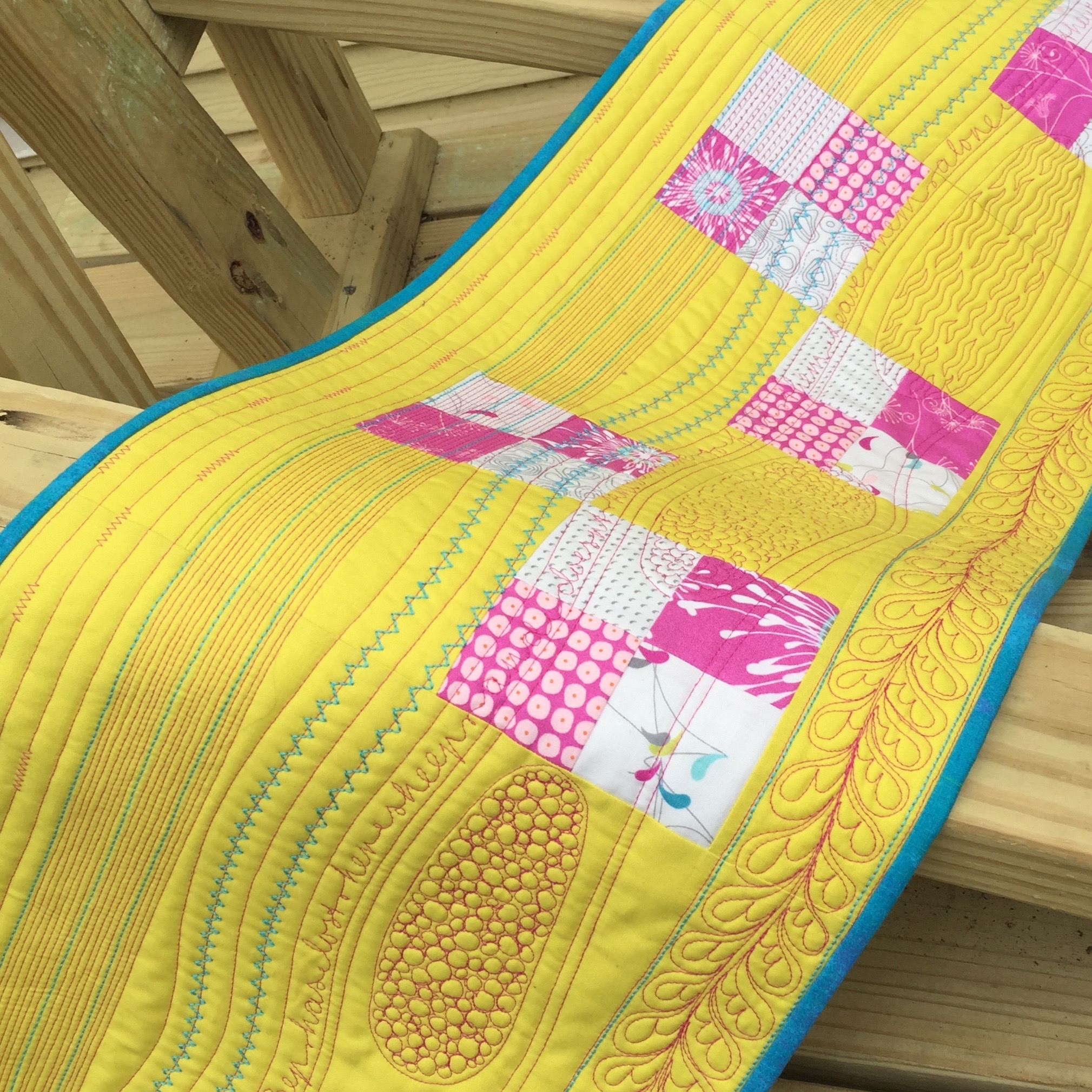 It uses prints from the Moda Flow collection from Zen Chic for the four patches with a co-ordinating lime green for the background. The binding is teal from the Grunge range. All the quilting was stitched with Aurifil cotton threads, 4020 (50wt) and 5005 (12 wt).
Quite spring like?
And just to prove that spring really is on its way…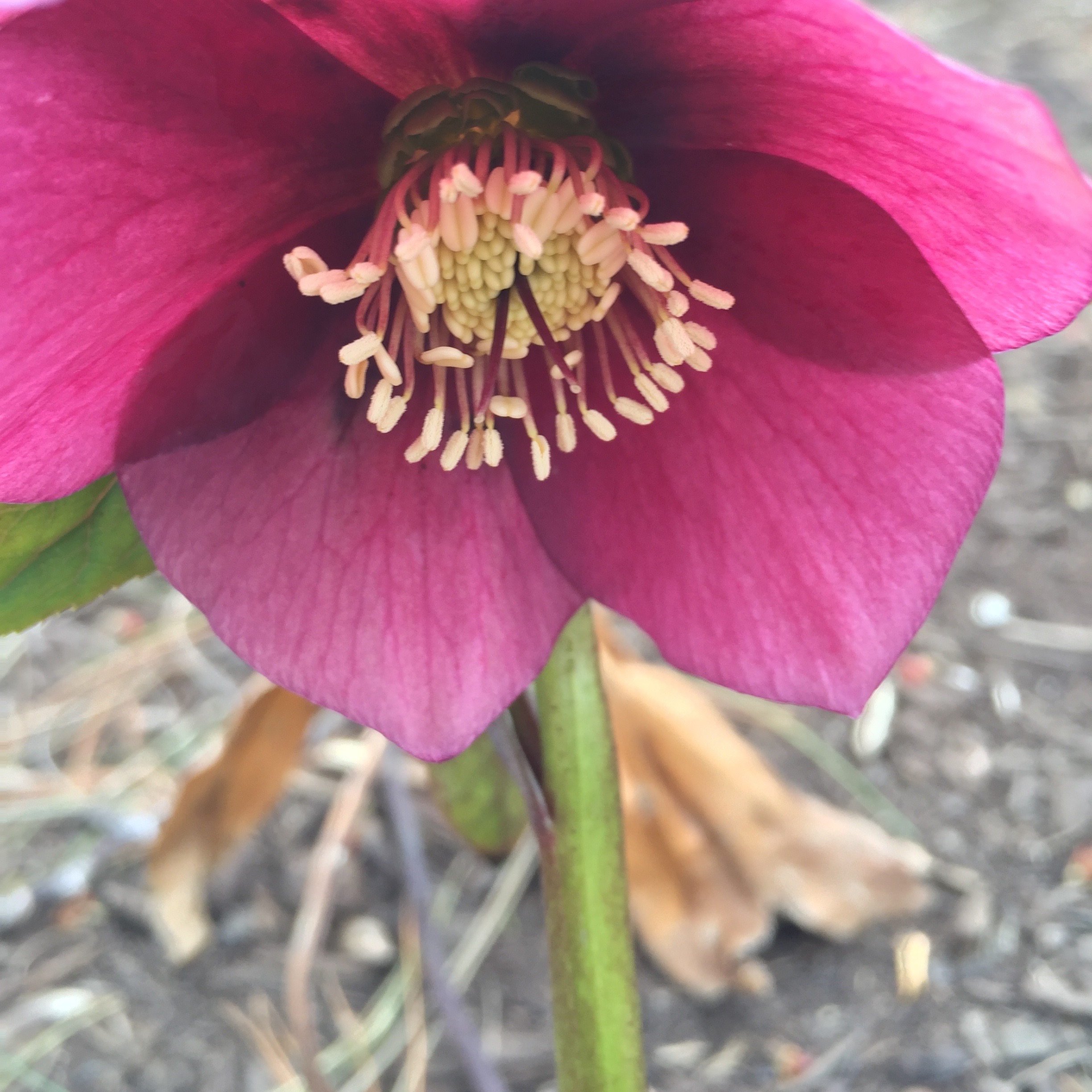 Only one bloom on the Hellebores so far.
I've still got a long list of things to do but tomorrow is another day!