It's been a week of this and that. I've unpacked, placed and received orders, sorted, repacked, spent time with friends, and done a little stitching.
Can you guess what this is?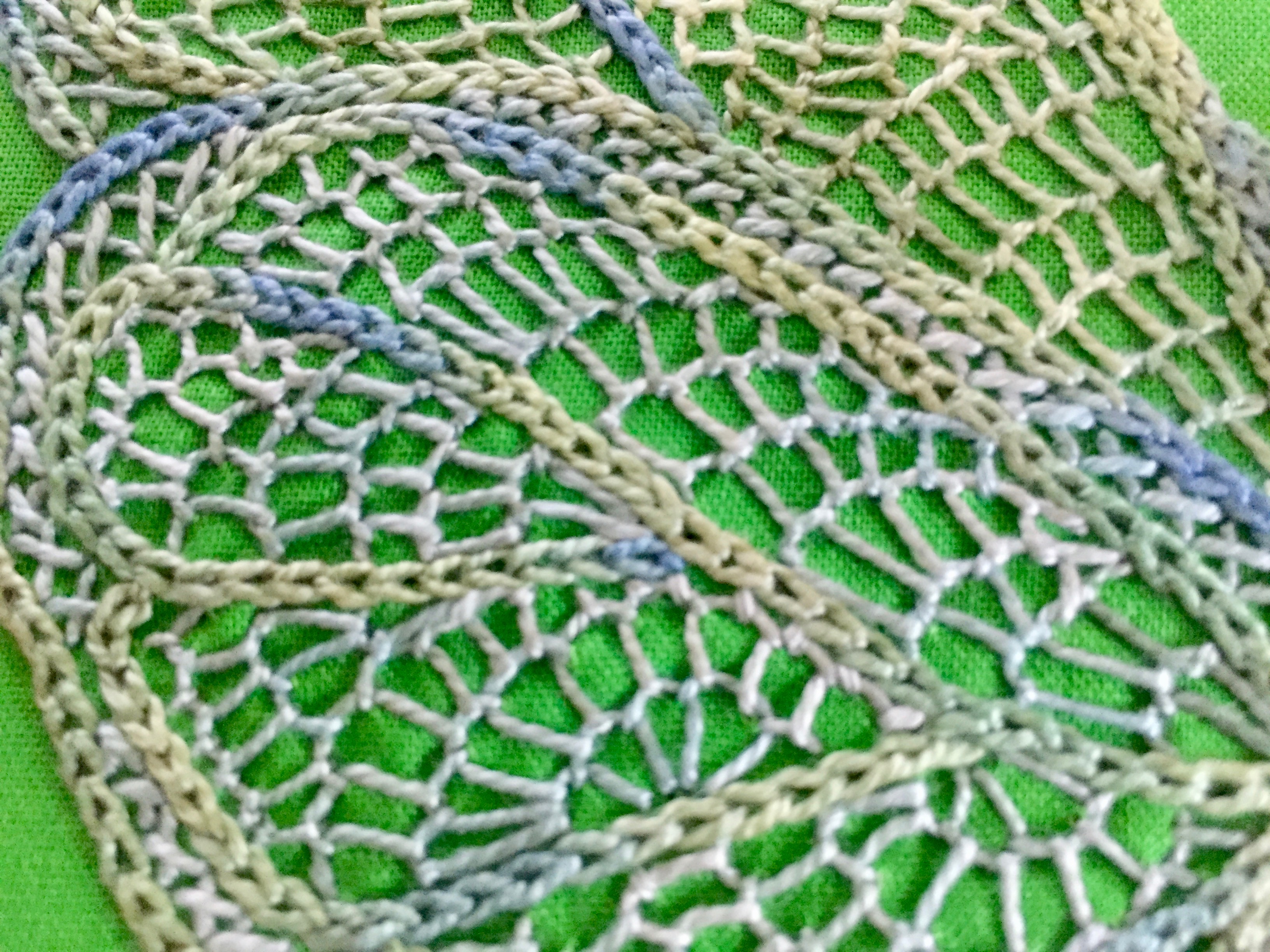 Does this help?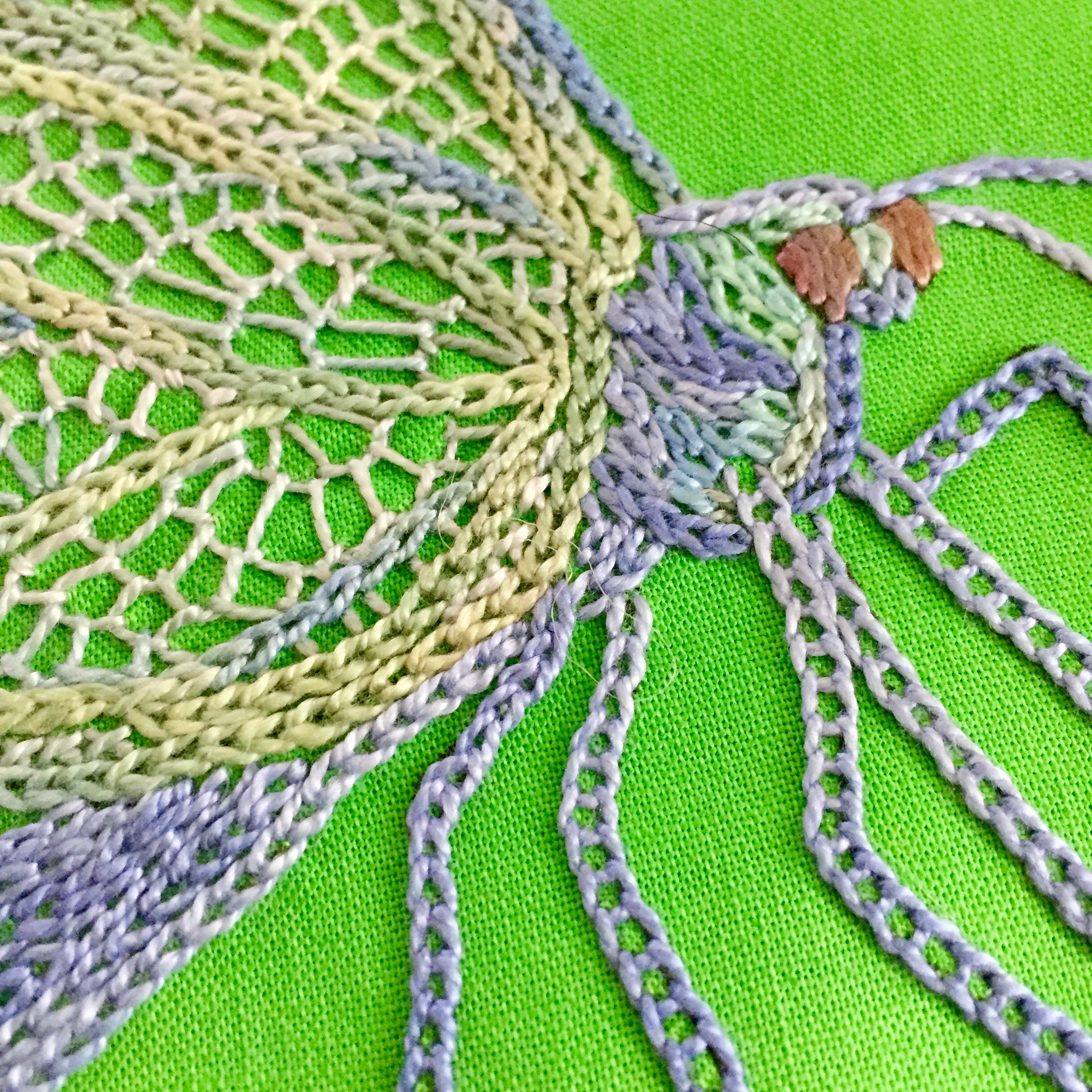 How about now?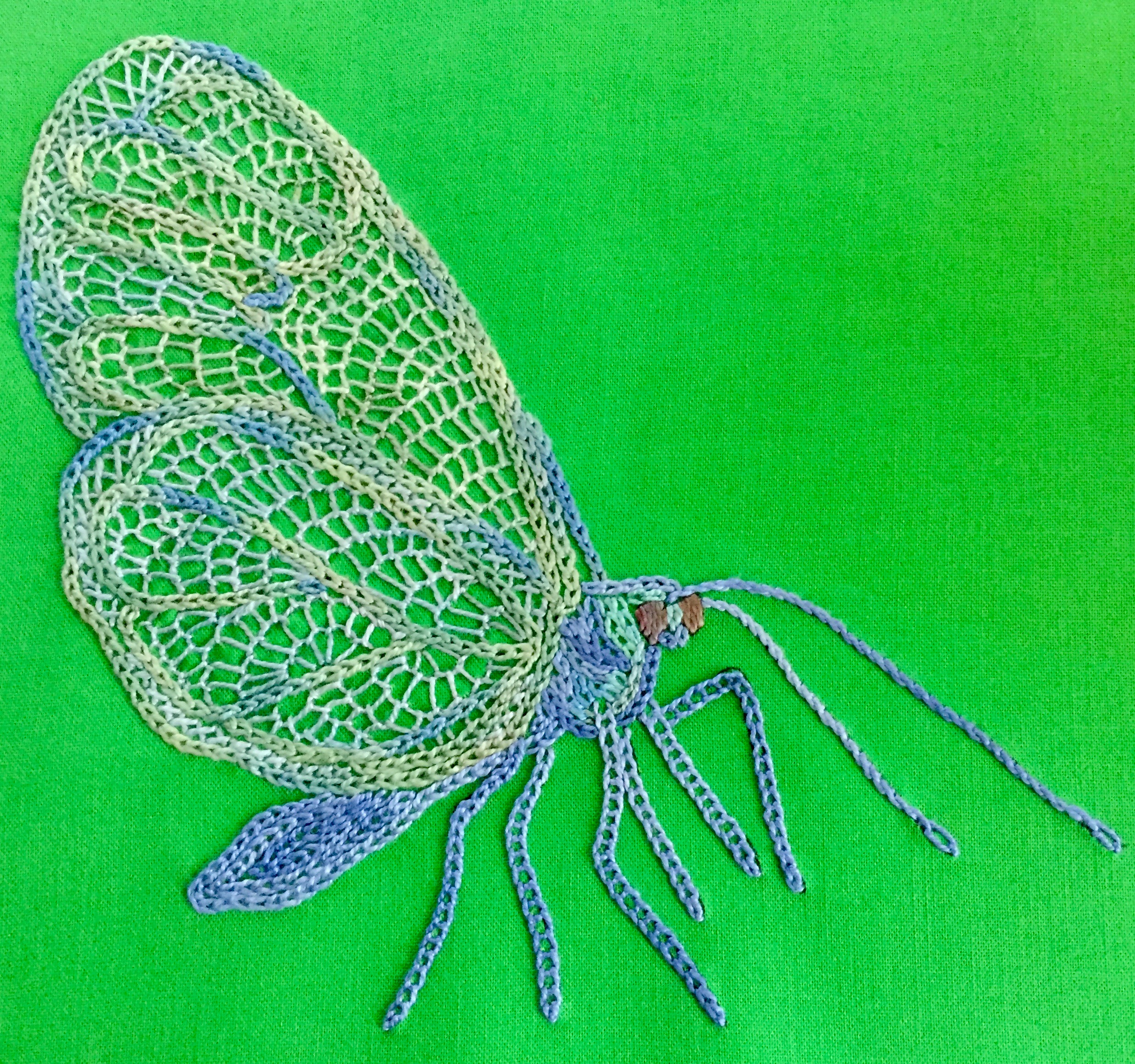 It's a bug!!
Chain stitch outline, buttonhole filled wings, cross stitch, stem stitch antenna and a little satin stitch for those eyes…
All hand embroidered in eight weight hand dyed perle cotton from House of Embroidery. It's going to be a while until I show you what I am going to do with this one and all its friends but I can promise you it will be fun 🙂
Have you left a comment for a chance to win those machine quilting goodies? Just go to my last post if you don't know what I'm talking about. I'll be choosing a few winners on Sunday when I get back from my trip to Decatur Quilters Guild where I'm driving tomorrow evening for a Folk Art Stitching workshop.