After I finished the Mayan Hieroglyphics embroidery it was time to look to another part of the world for my inspiration. I moved East to the great continent of Africa.
According to that fount of all knowledge, Wikipedia,
"Africa is the world's second-largest and second-most-populous continent. At about 30.3 million km² including adjacent islands, it covers six percent of Earth's total surface area and 20.4 percent of its total land area."
If you're not into metric measurements, 11.67 million square miles sounds impressive too?
So with all that area and all those people the art is very diverse. I selected some designs that would transfer well to being stitched and starting sewing!
I'm not done yet but here's the progress so far.
We have Inygo figures from the Wayao people of Malawi. Simple pictograms stitched in straightforward chain stitch…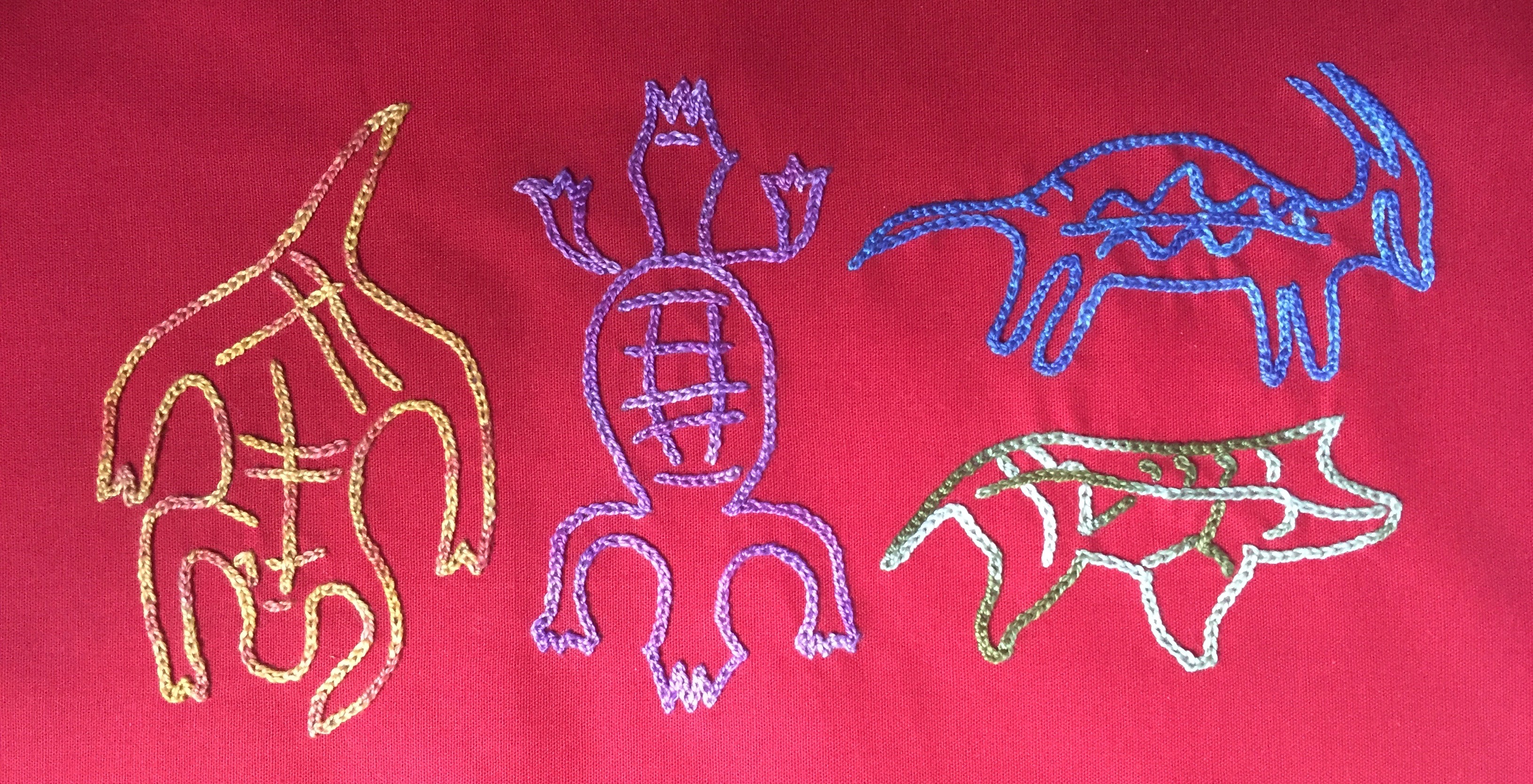 Moving from the southeast of the continent to the West African country of Benin for an antelope.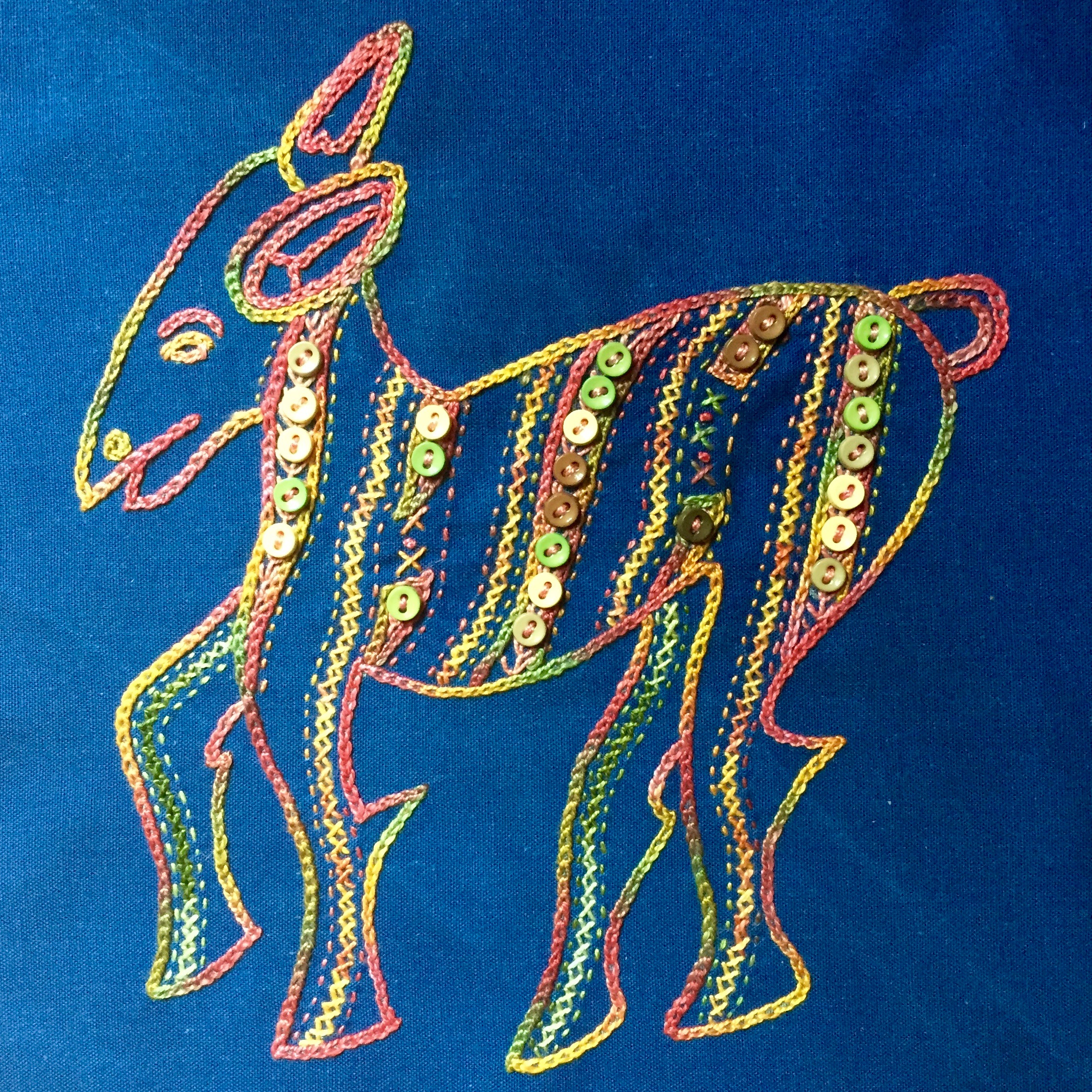 A close up view of the little buttons and continuous cross stitches.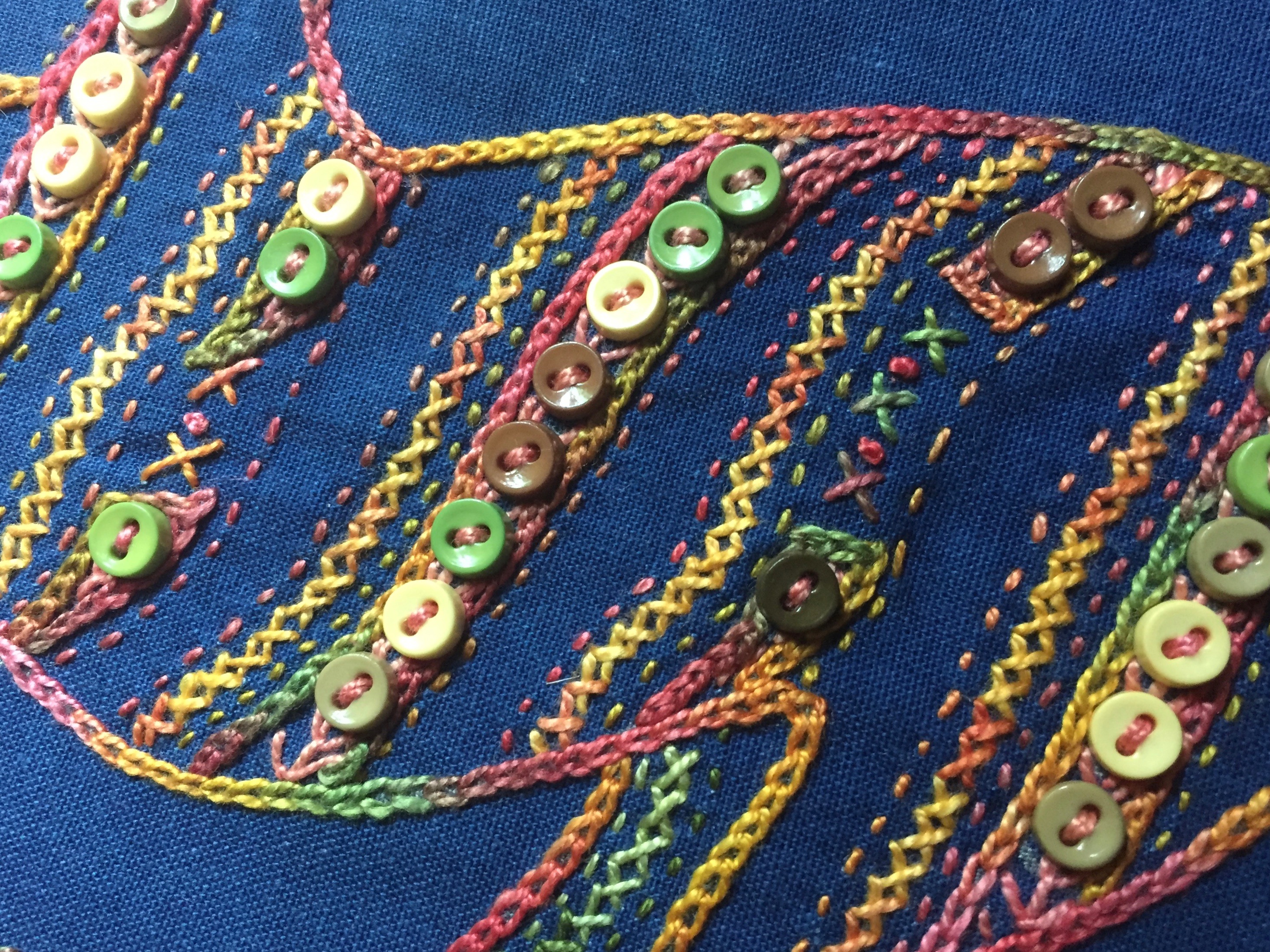 A mask from the Senufo people in the Cote d'Ivoire caught my eye. Very striking it in bright colors on a purple background?
I'm very happy with the way the head dress came out. The blue/green variegated perle cotton thread from House of Embroidery did all the work…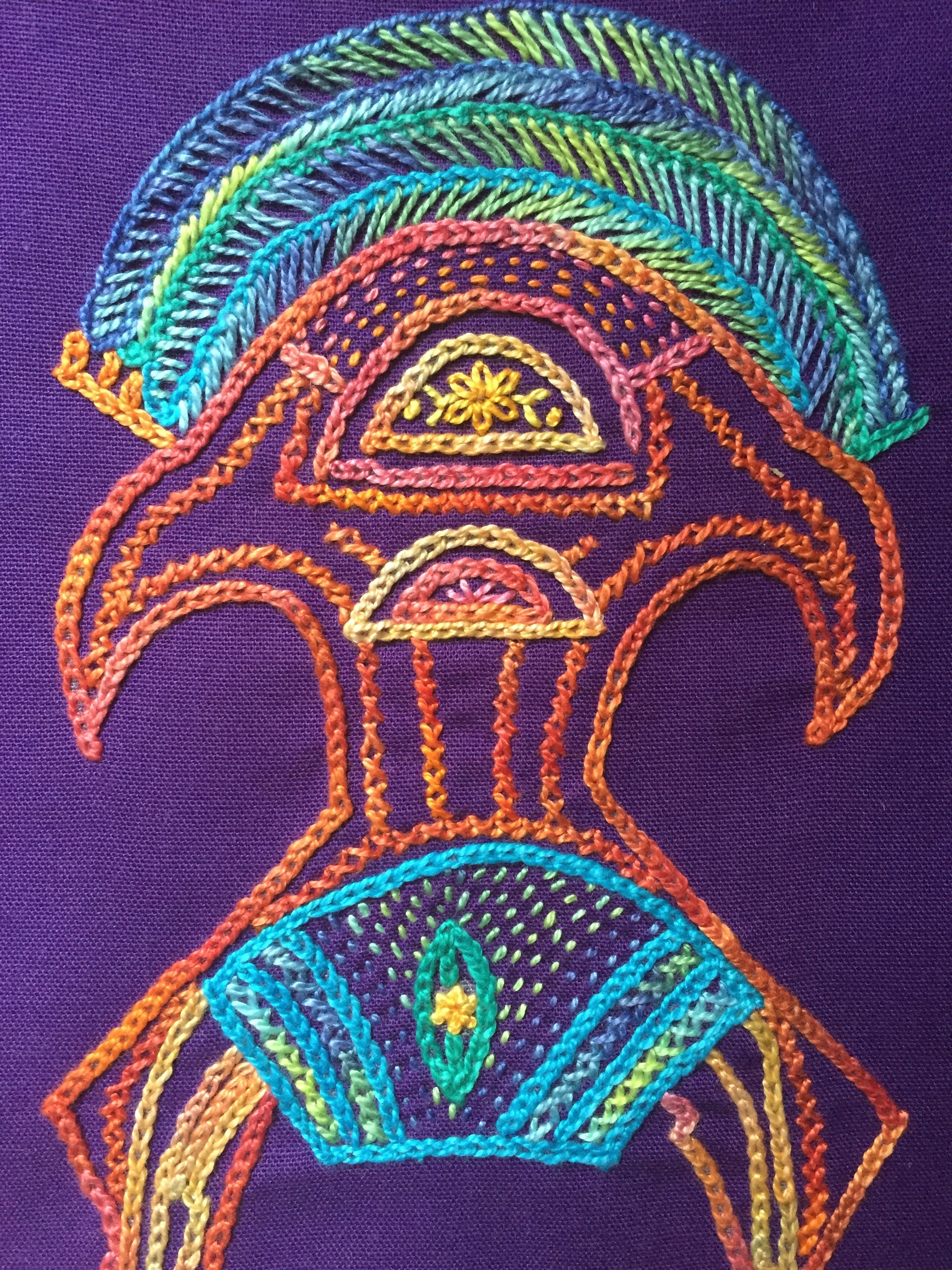 A close up of the chain stitch, lazy daisy, fly, cross stitch, french knot combination.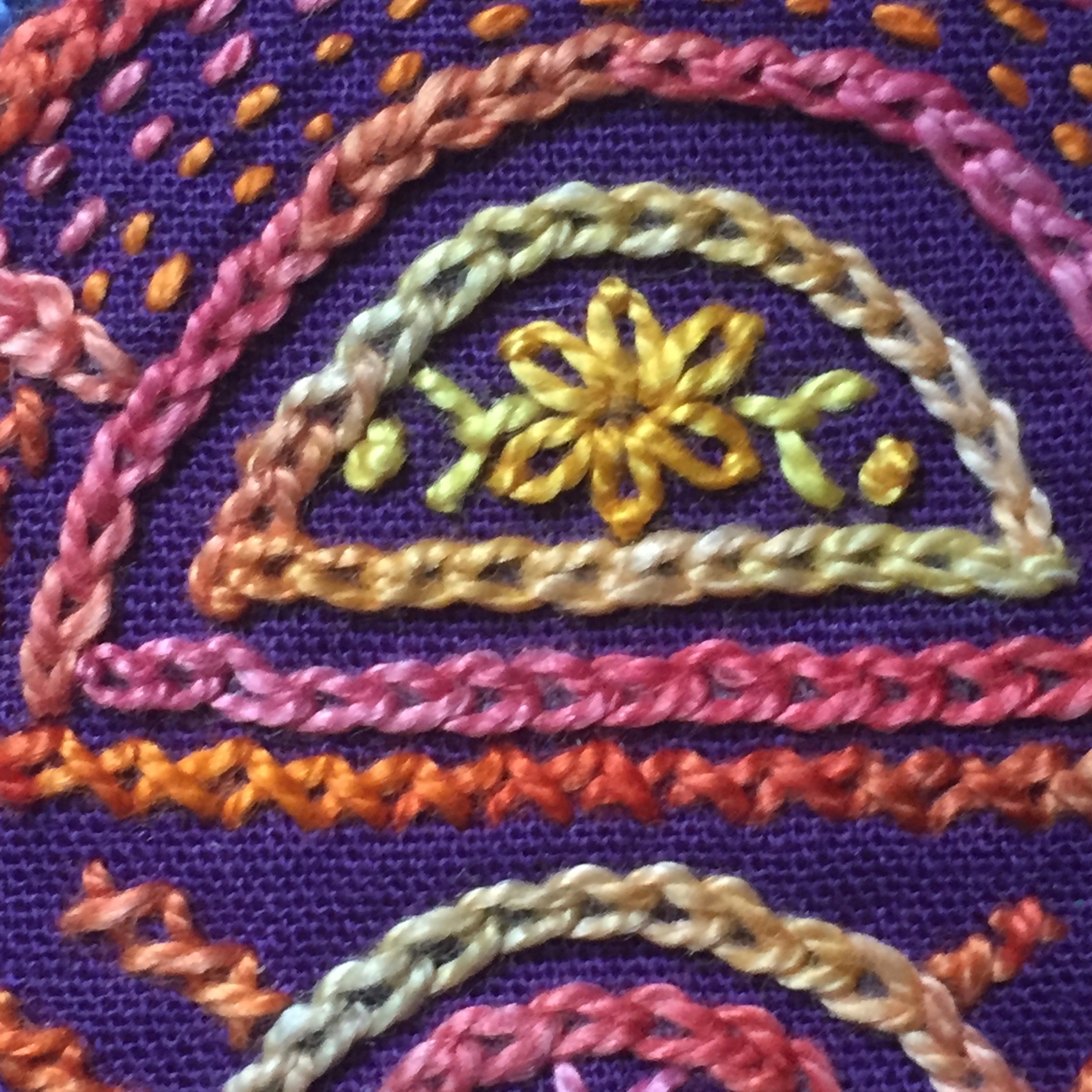 Today's featured image is a shot of the whipped woven circle eyes.
I finished this little Ghanaian Ashanti lion last night.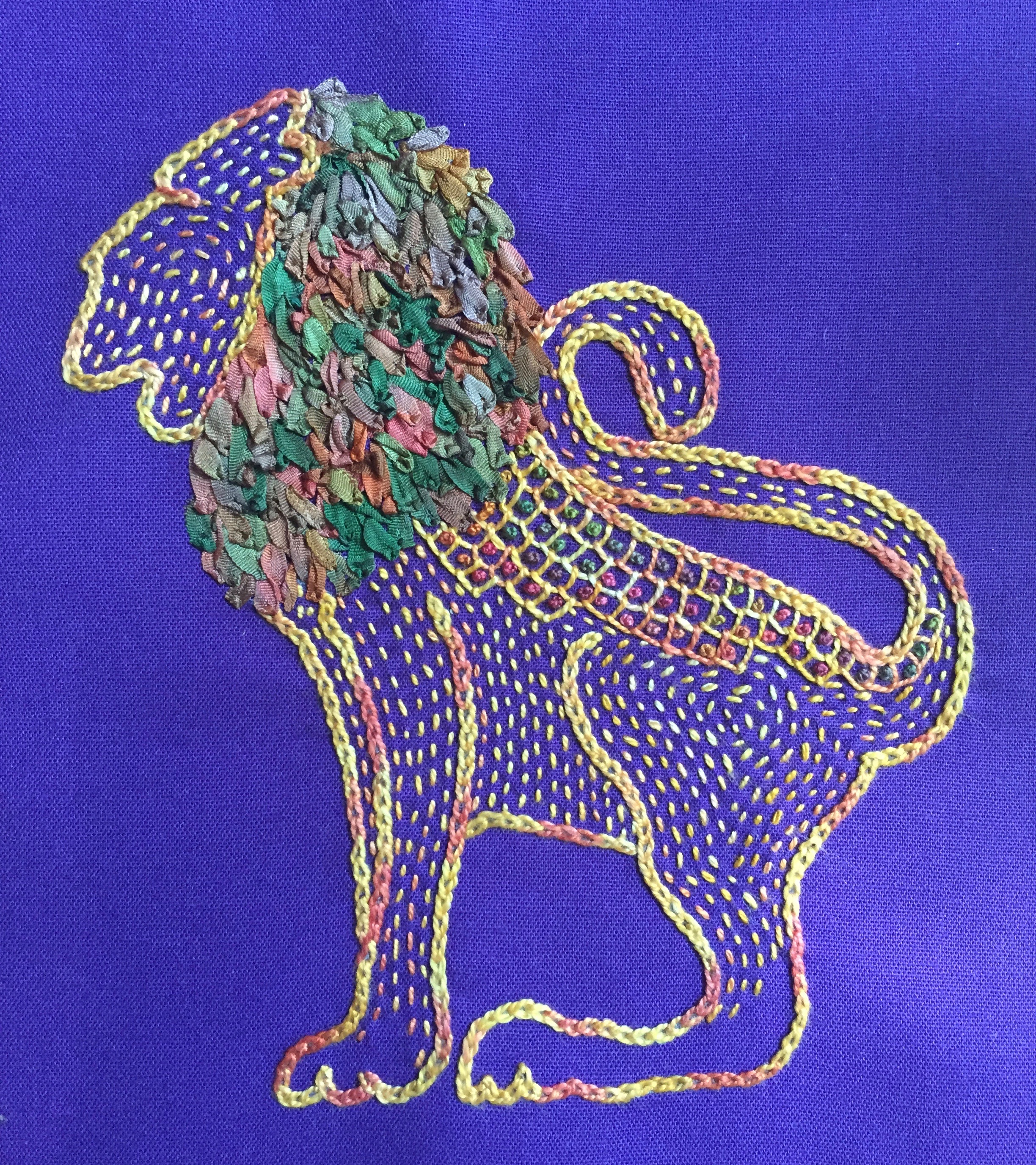 The mane is stitched with hand dyed silk ribbon, also from House of Embroidery. They take Japanese ribbons and dye them with the same beautiful colors as the threads. I combined two similar but different variegated color ways to achieve this splendid effect.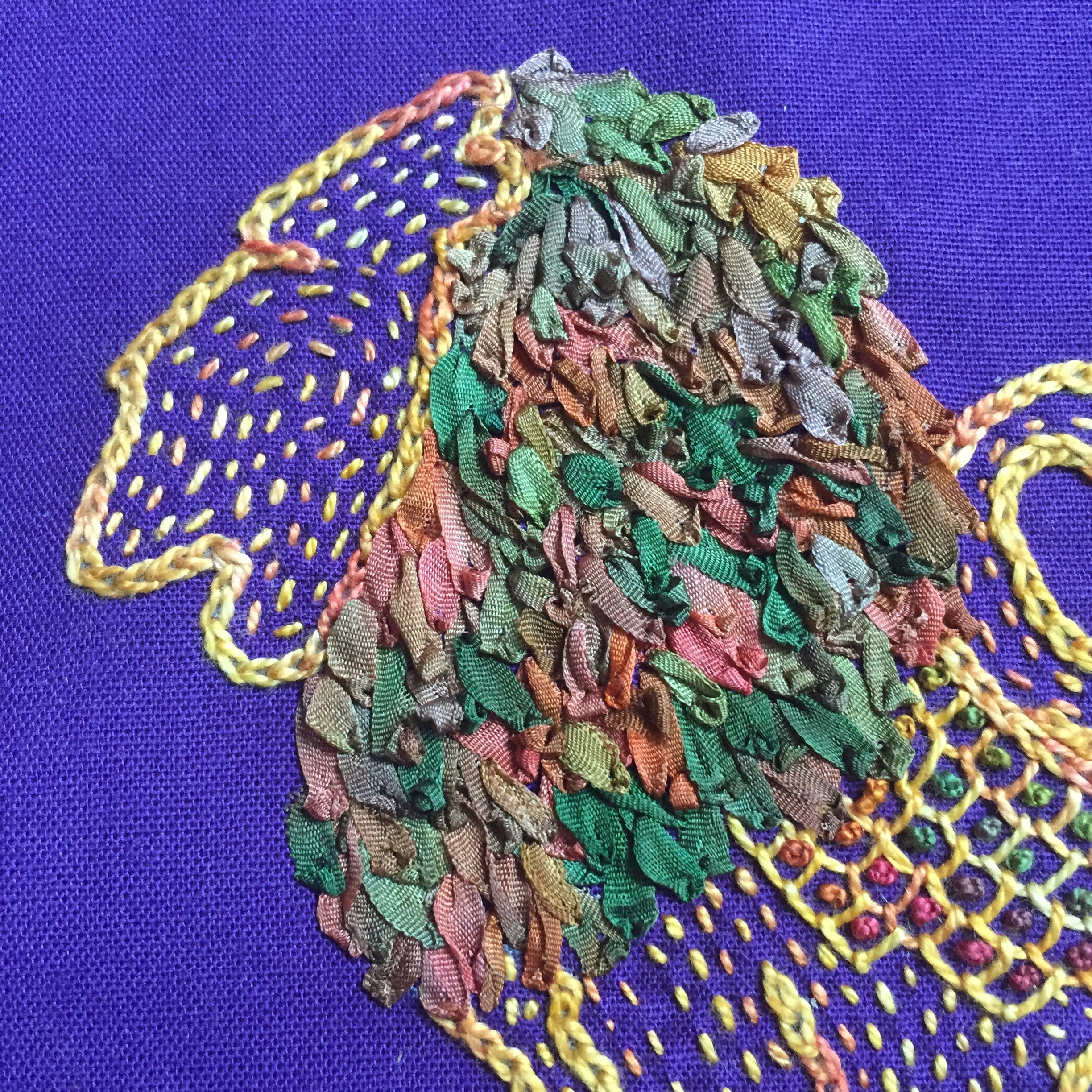 I'm stitching a Nigerian elephant design now. It'll come with me on my trip to the Heart of Ohio quilters tomorrow. The embroidery and beading kits are all ready. One bag is packed, the quilts are ready to go in the other one…