My useful hanging thing to put things in had been sitting around looking at me for a few days.  I wasn't entirely sure it was what I wanted to send as my Secret Santa gift, so when I woke up with a new idea yesterday I knew I had a new plan.
I went to get the oil change and then came home ready to get to work!
One hundred feet of clothes line and just over a yard of fabric from my stash later, here it is.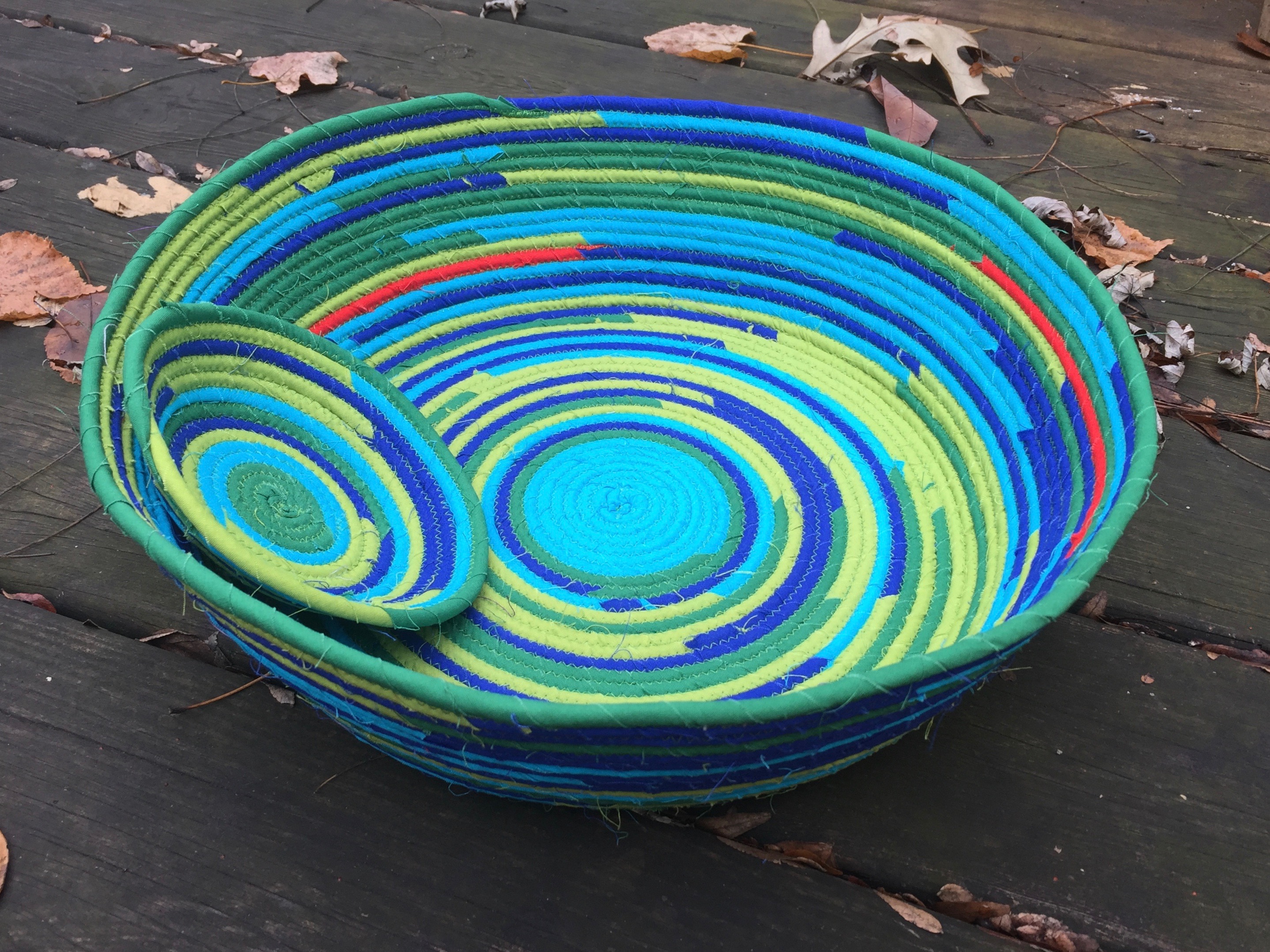 Still a useful thing to put things in but I'm much happier with my big bowl and its little companion dish.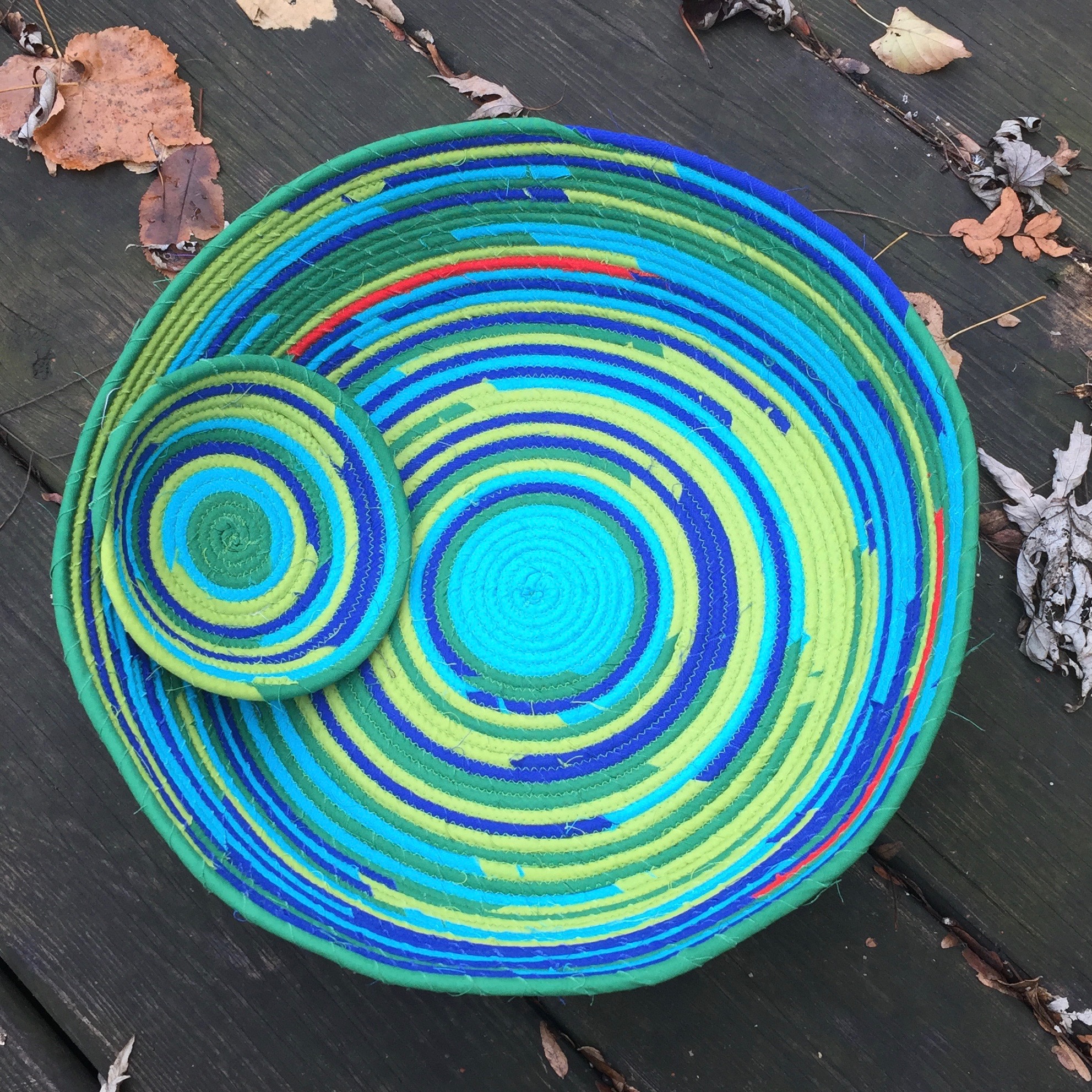 I just need to add a few extras and it'll be ready to put in the mail. I found just the right box in my packaging supplies.
And the other project? I have a plan for that too. Nothing will be wasted!