We got back on the road after our little detour and made our way all the way down the Overseas Highway to South Beach on Key West. It's a long way!
Time for some pictures? The water was really clear.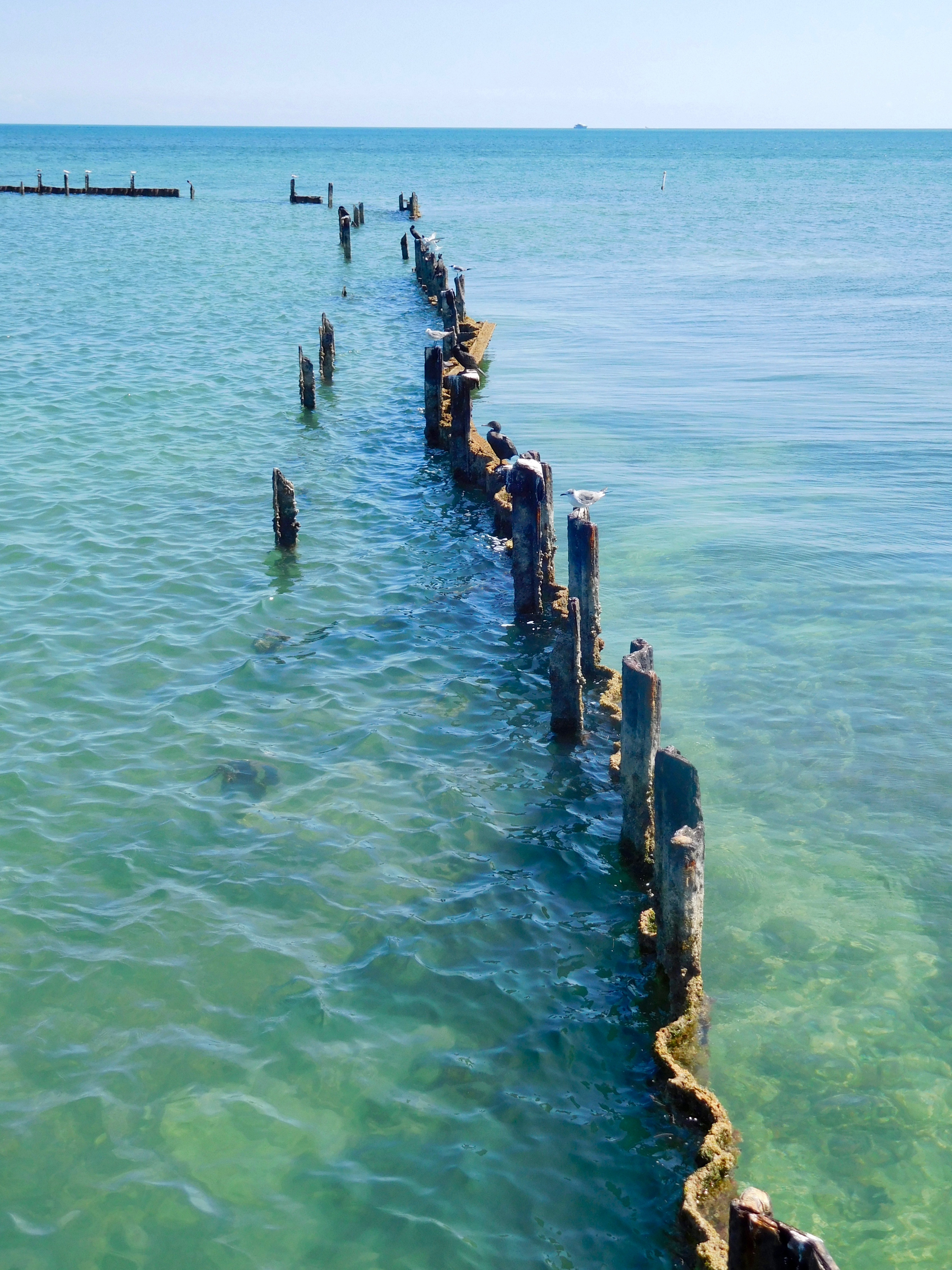 We could see lots of fish darting around in the water but I think these snorkelers got an even better view.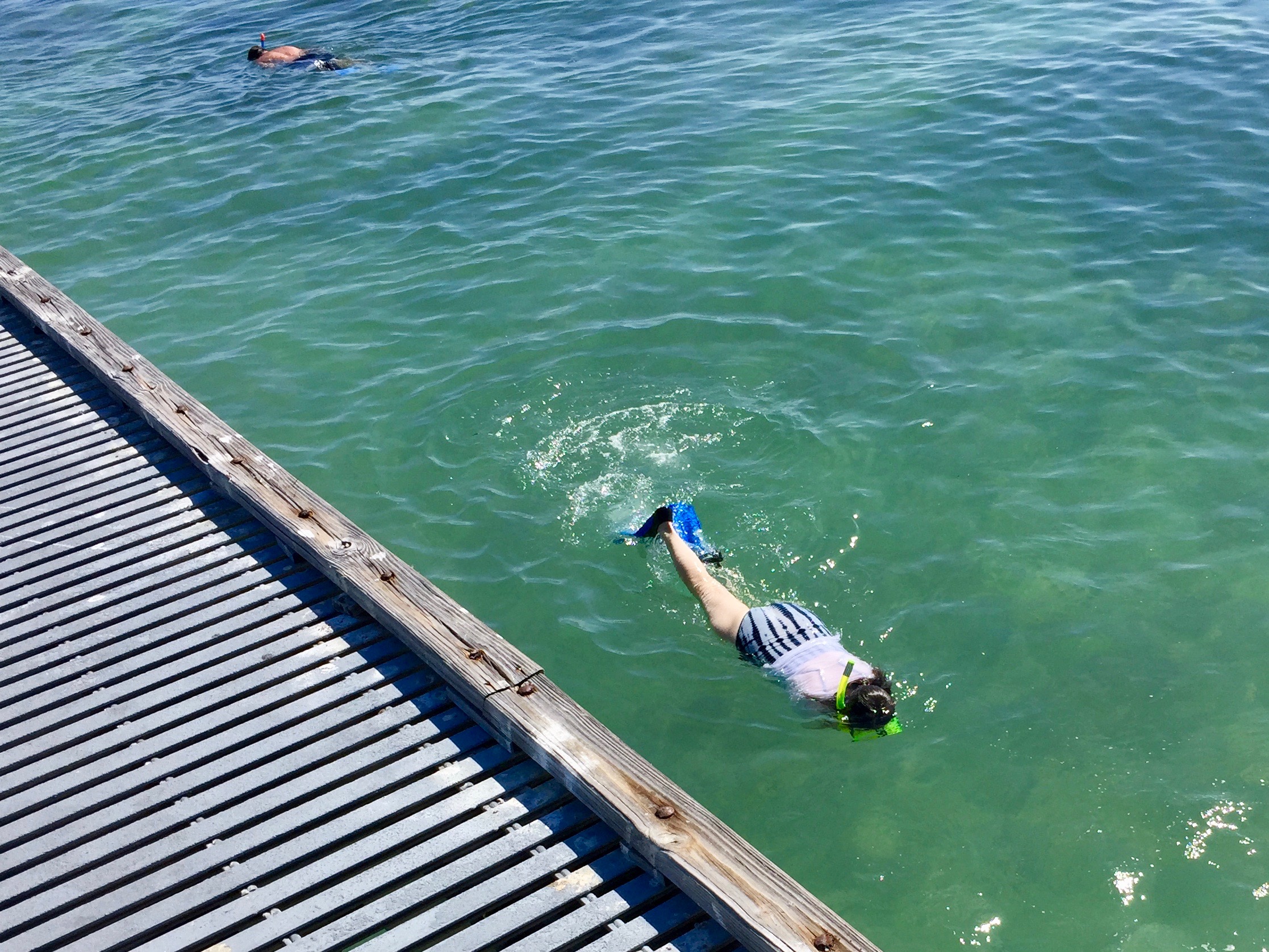 The ladies at the quilt show had told us that the quilt shop was open. It's usually closed on Sundays. So that's where we went next…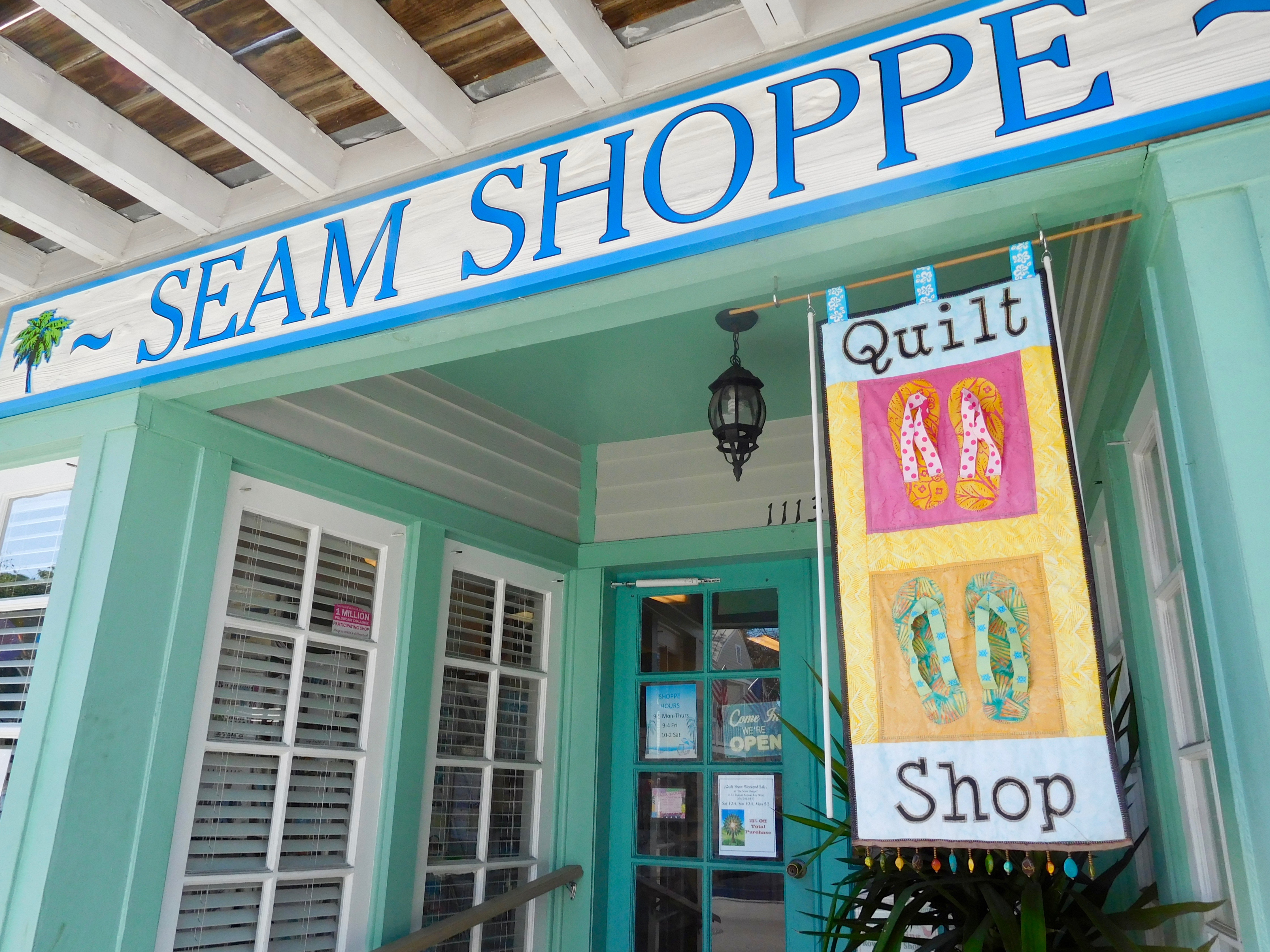 The Seam Shoppe on Truman Avenue.
Parking was a little difficult so Steve dropped me off while he went to look for a spot.
Lots of bright fabrics,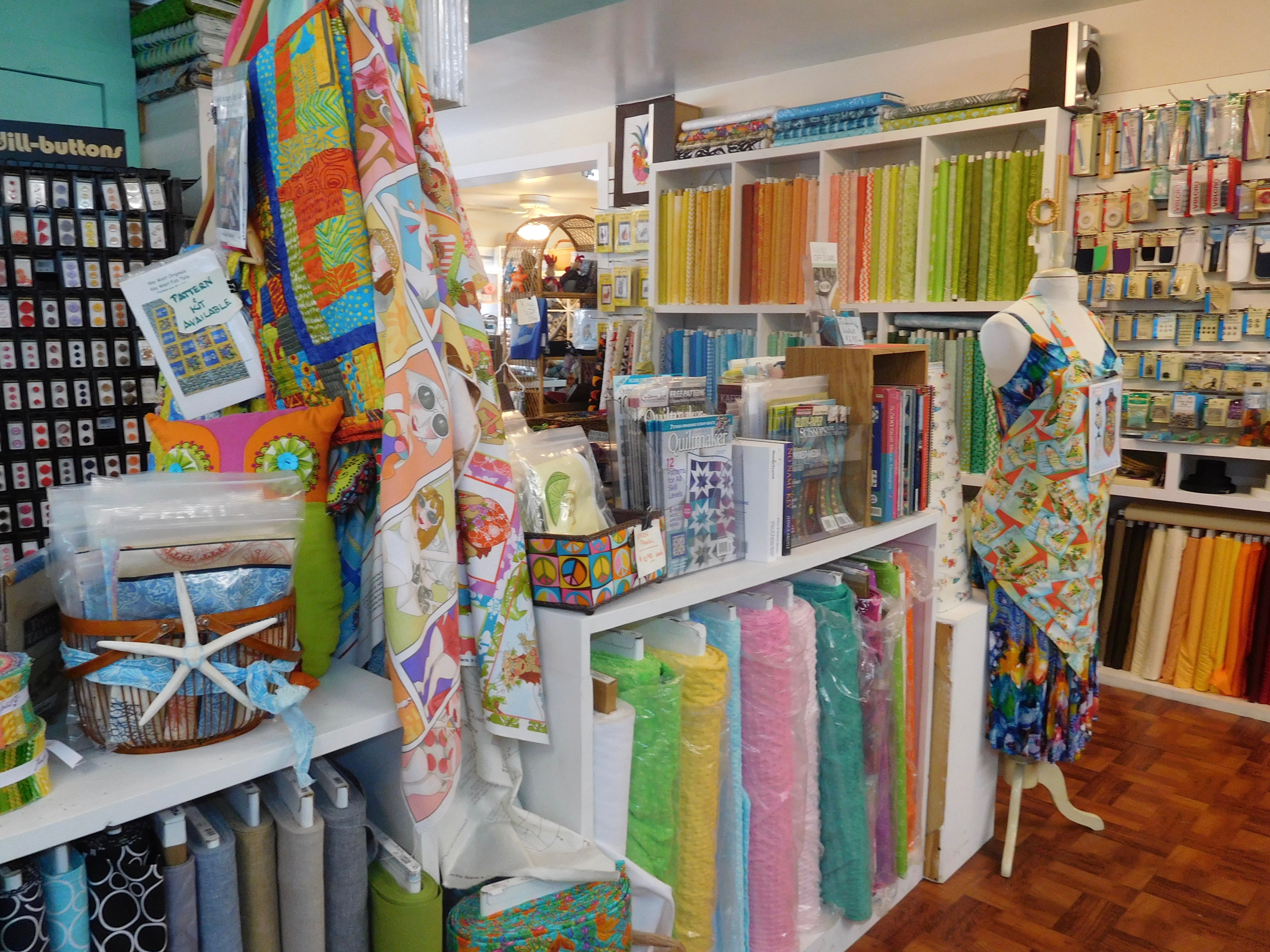 tropical oilcloth fabric,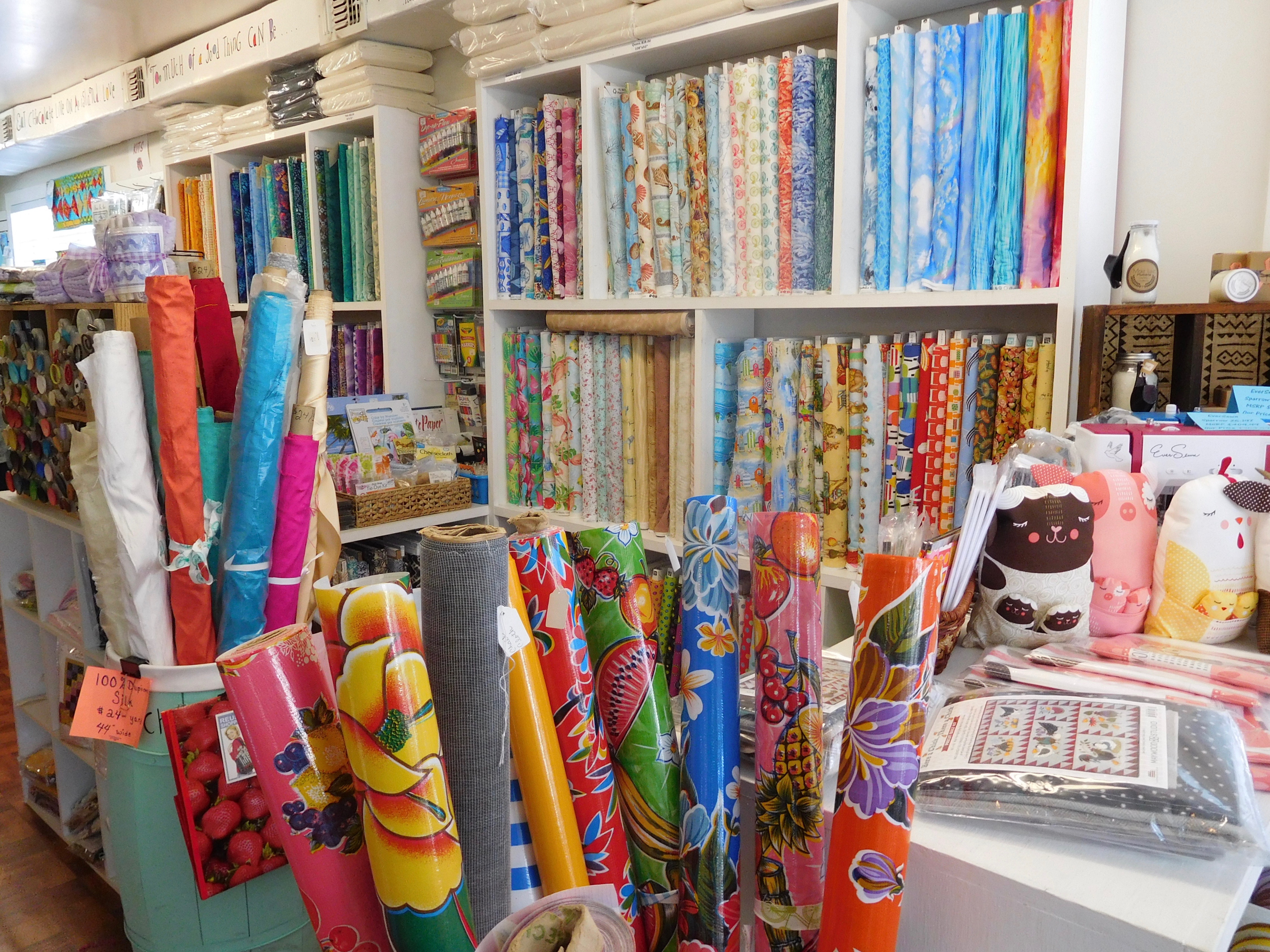 and barkcloth to choose from.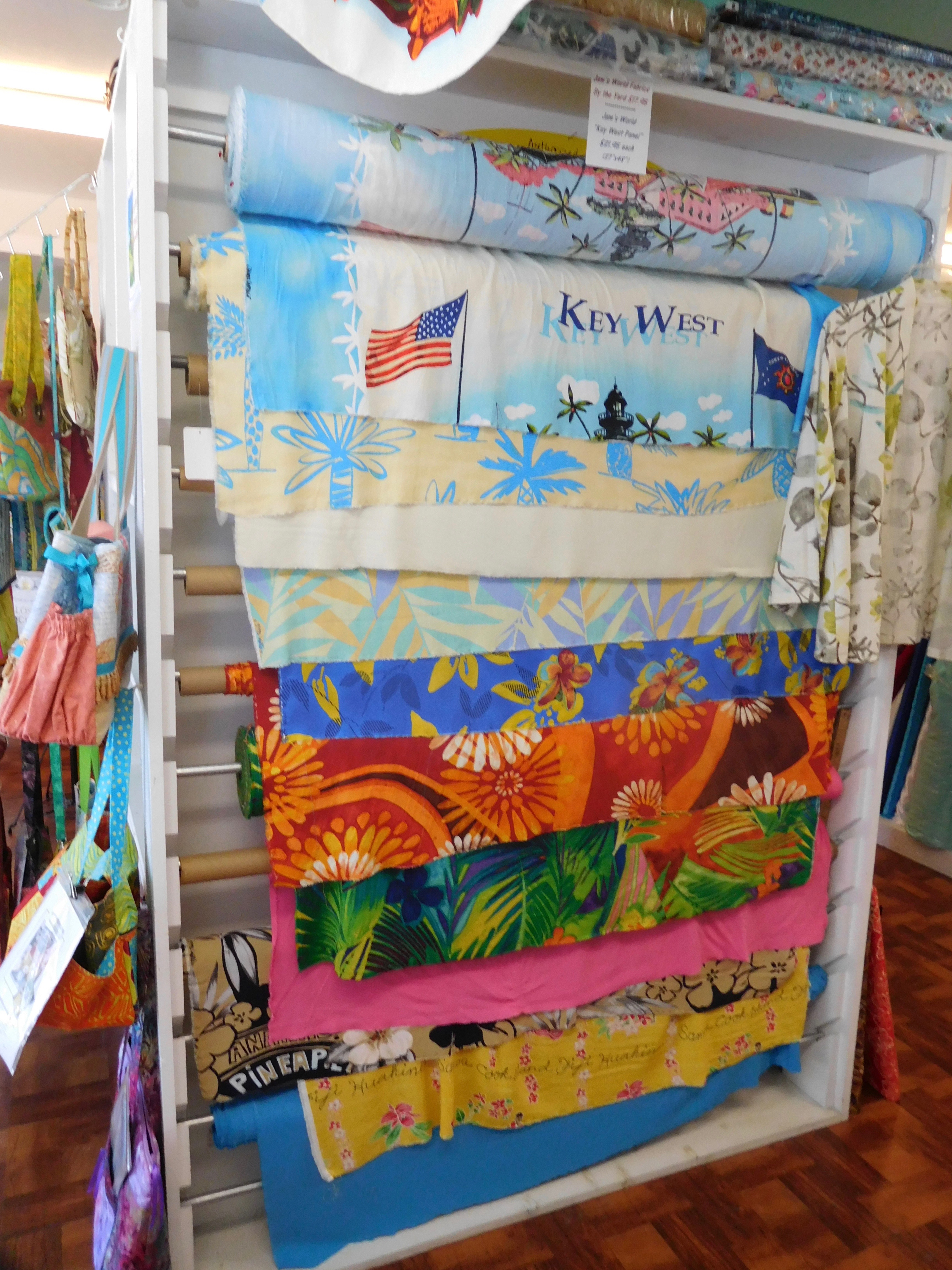 Even a comfy chair for sitting!
I came away with a half yard of Conch Republic fabric from Paintbrush Studios and a license plate.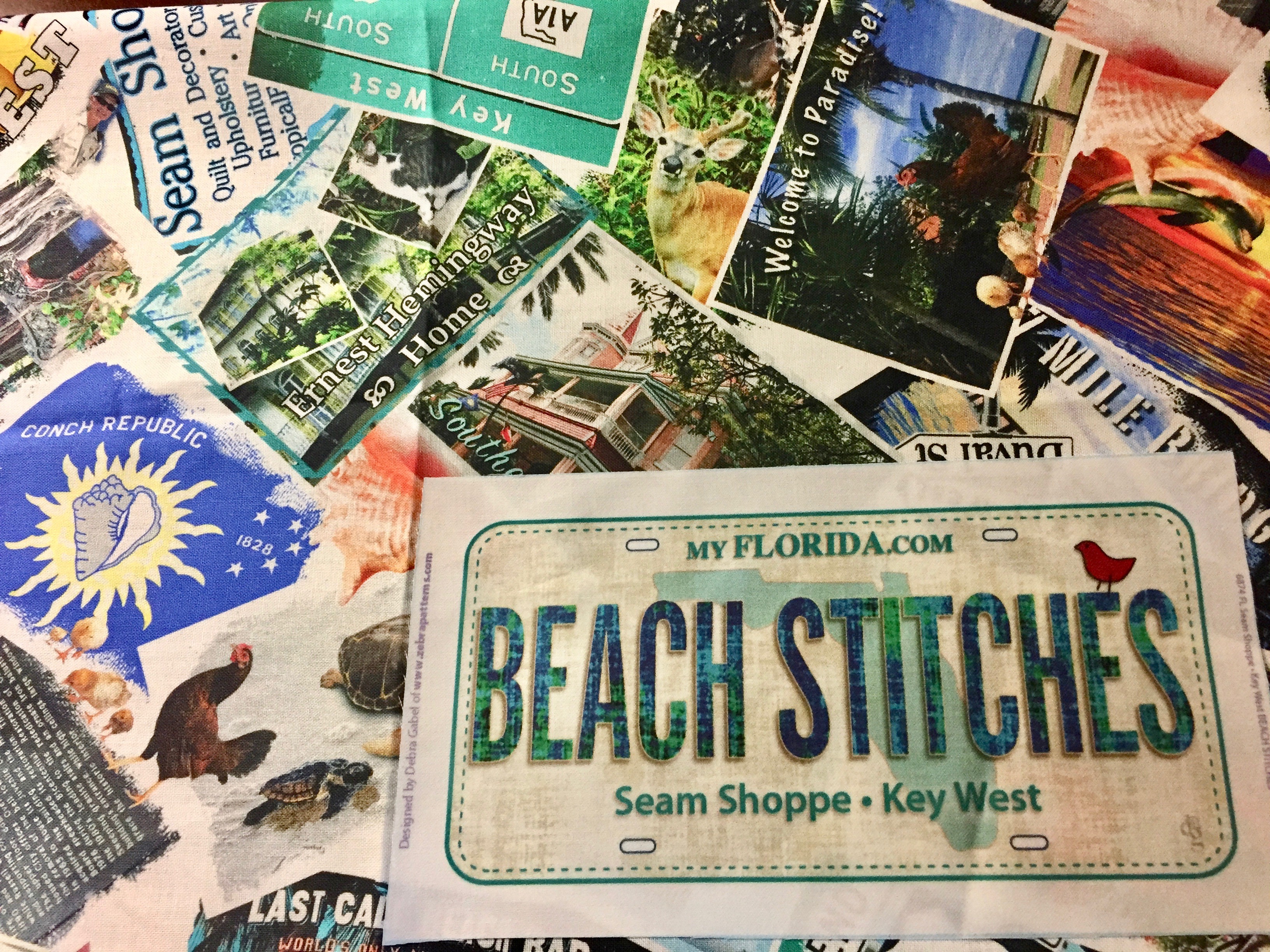 Some day I'll make something with all the plates I have collected on my travels? I'm so glad the store was open. It was a long way to drive to just take pictures of the outside!!
Time for some culture. We decided we should go and visit the Ernest Hemingway House. I've been to his birthplace in Oak Park a long time ago when Jonathan was reading his books at college. Anything for some extra credit…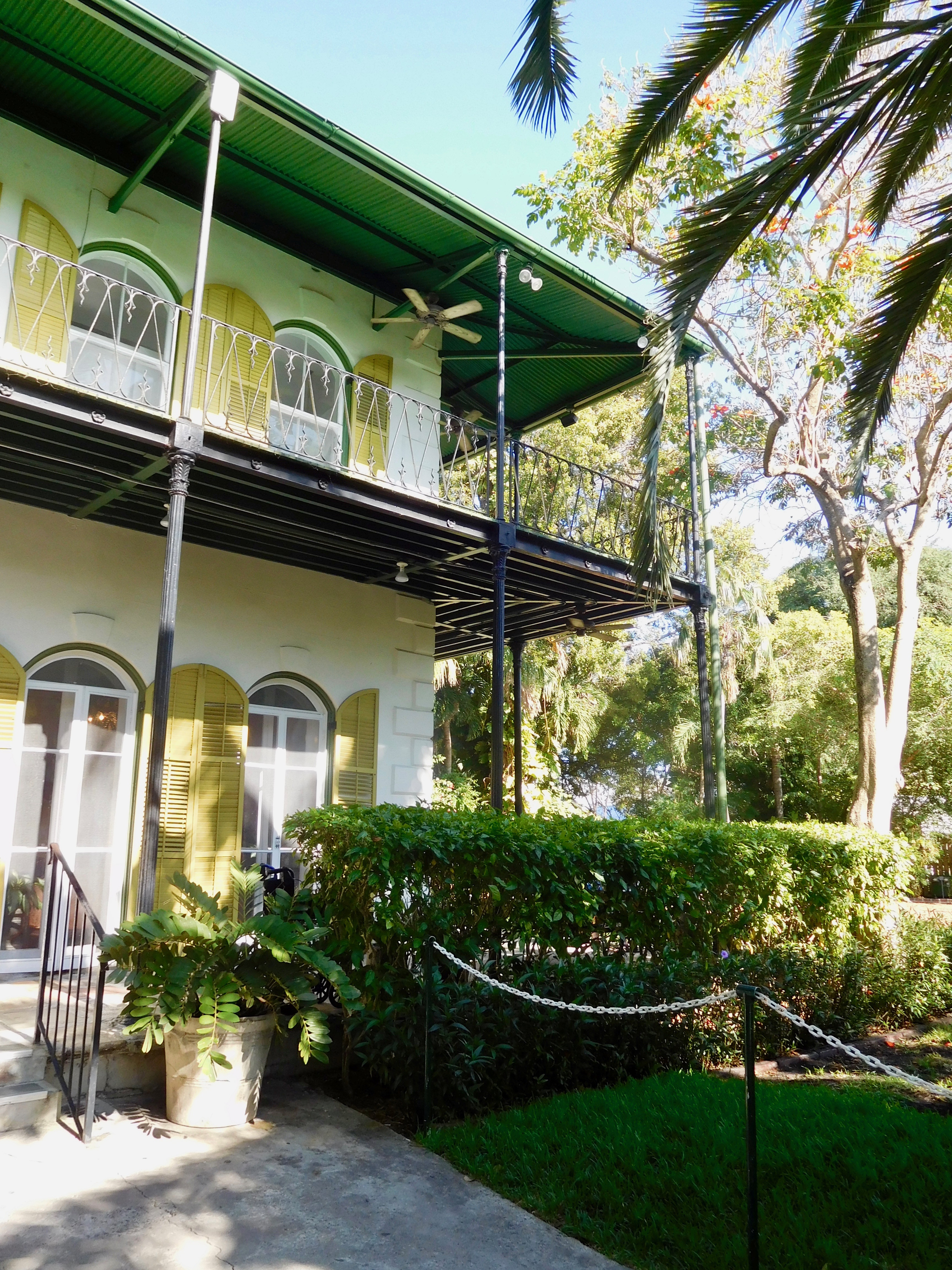 No extra credit this time but well worth the visit. We enjoyed a lively tour with a guide who even looked a little Hemingway-esque (in his older years!)
Ernest lived in the house from 1931 to 1940 with his second wife. All the details are on the web site.
I needed a picture of the tiled floor in this bathroom.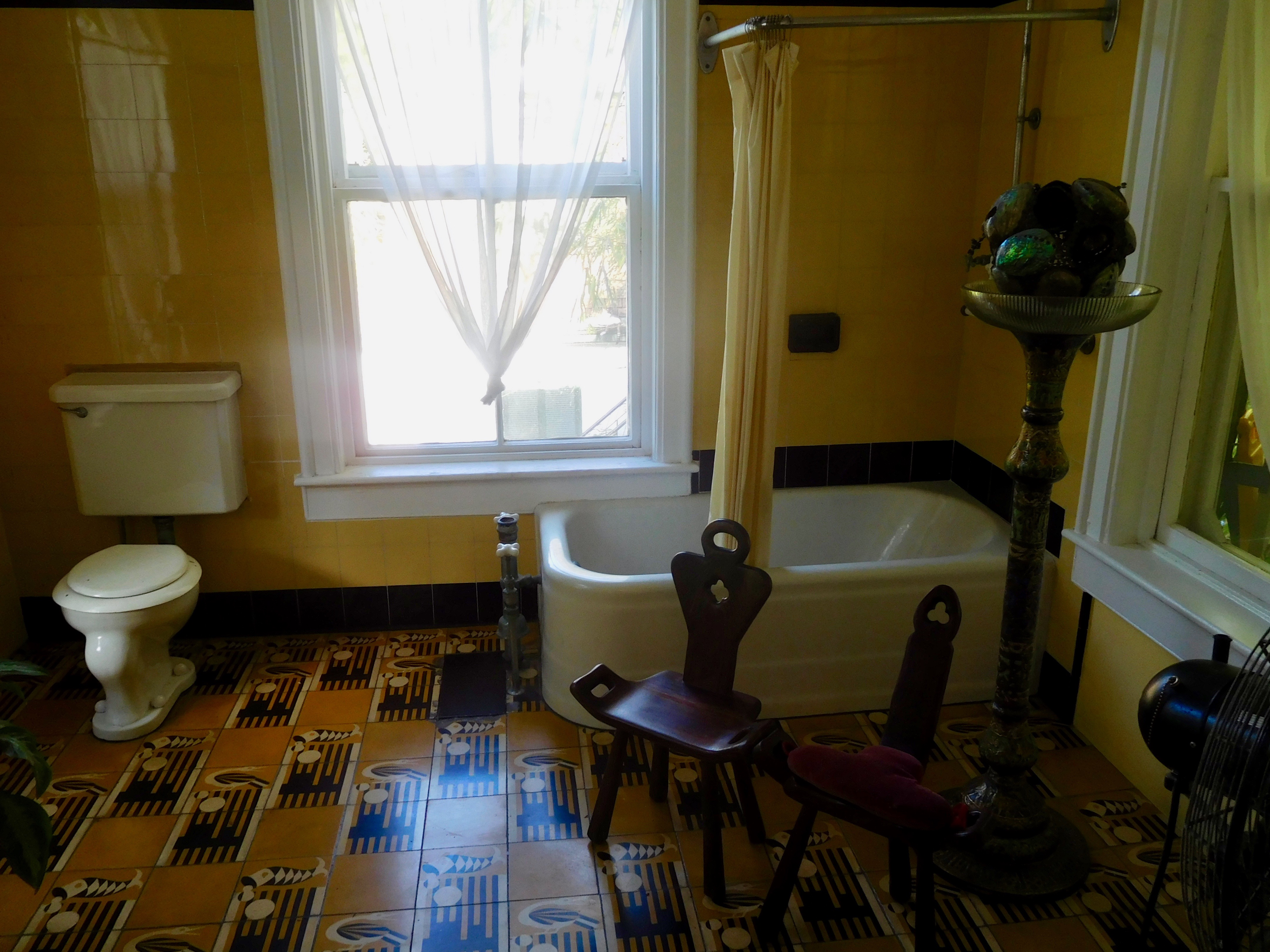 Hemingway wrote his books in his study in a separate building that had been a coach house. We went up the stairs to take a look.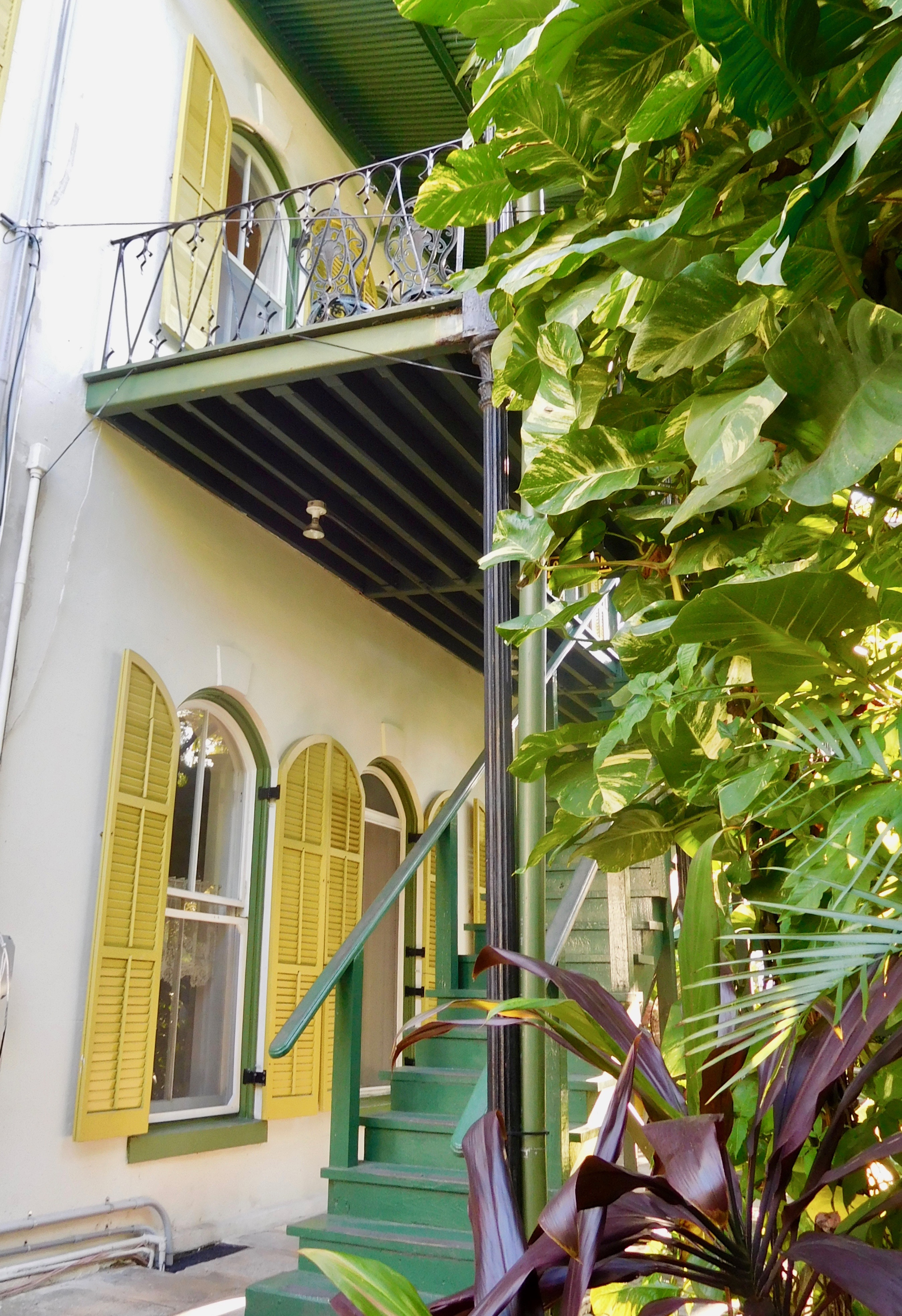 The grounds are used for weddings and were very lush. This fountain dates back to the original owner and builder of the house.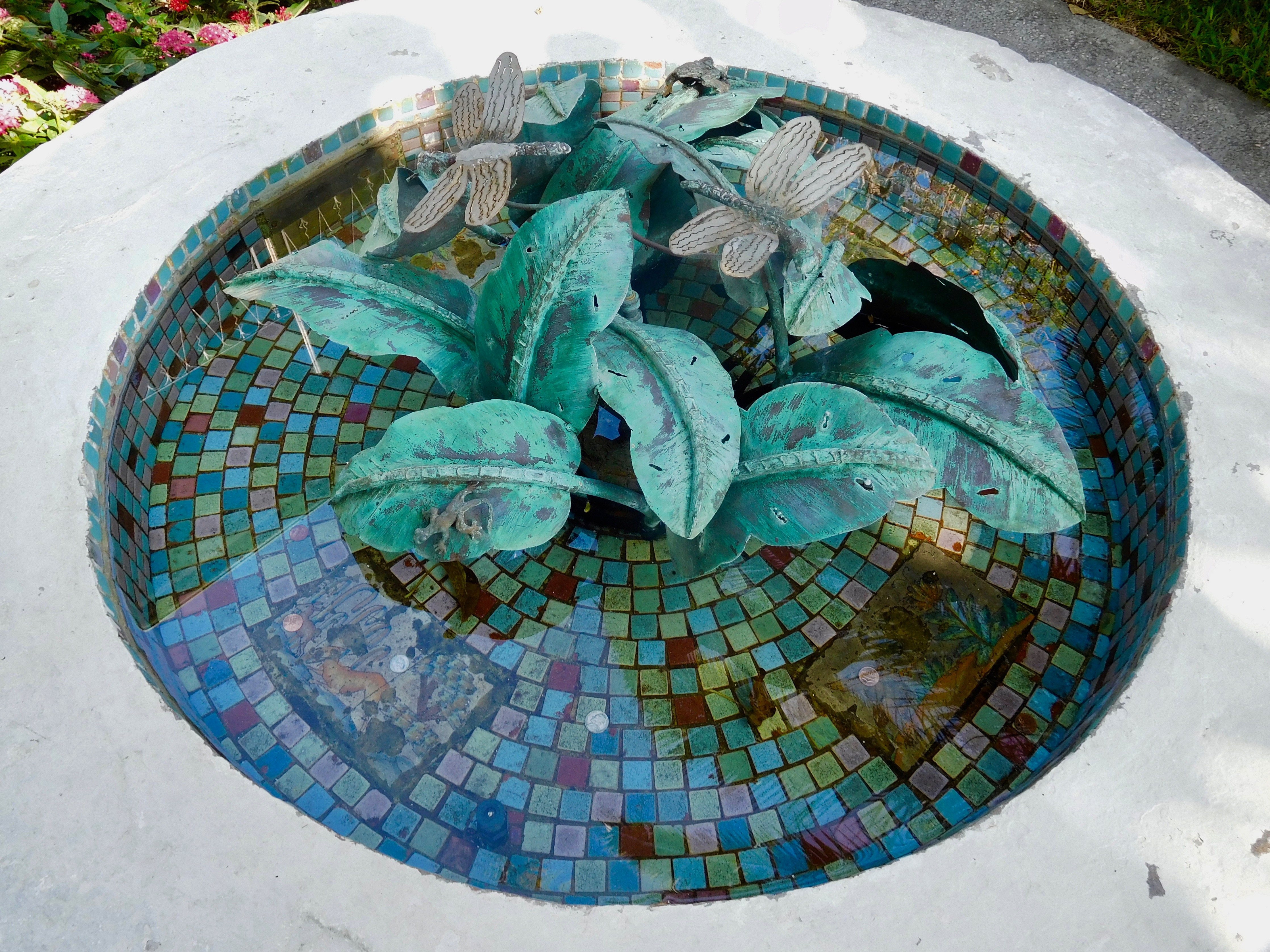 I took the picture before I knew how old it was! Did you notice the lizard on the leaf?
Fridge magnet purchased it was time to move on. What did we do before we had our smart phones? We decided to head to the West side of the island ready for the sunset… We left the car in its parking slot and set off to Mallory Square.
We had time to eat dinner before the appointed hour and enjoyed some tasty Cuban food and live music at El Meson de Pepe where we snagged really good seats. Our timing was spot on and we were finished just ready to join the crowd.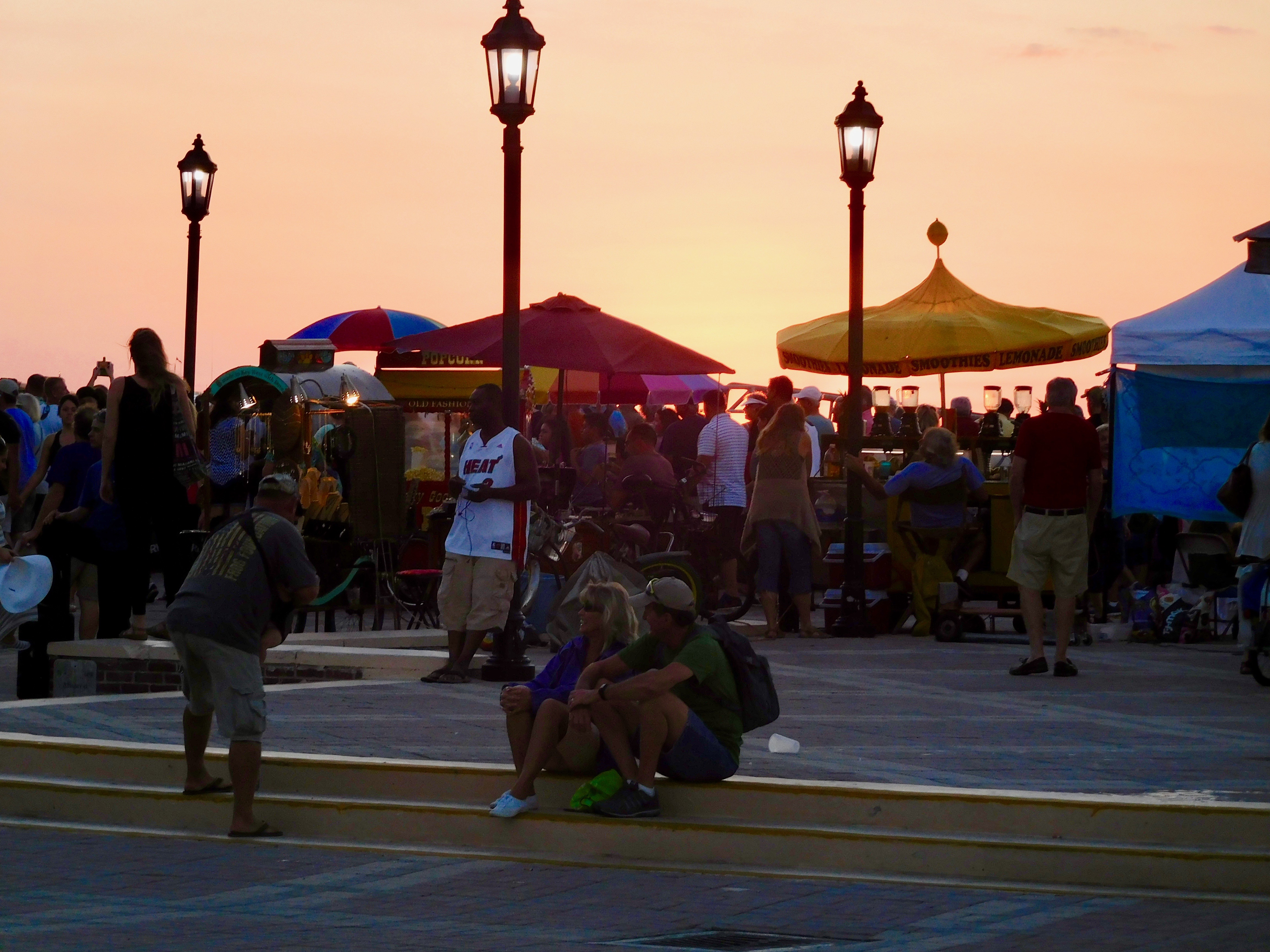 And this is what we got!
Yes the sun had gone down.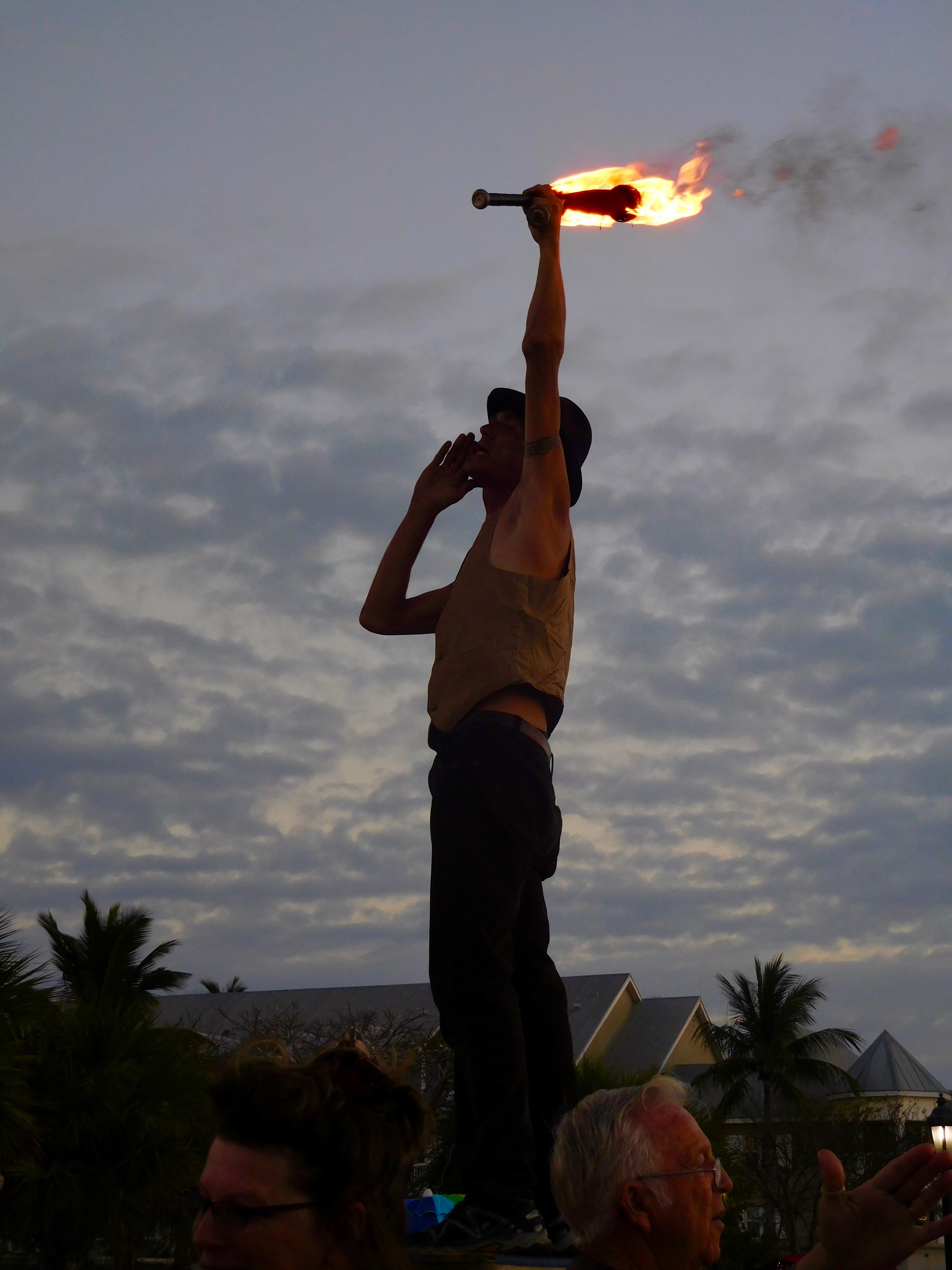 The birds flew away,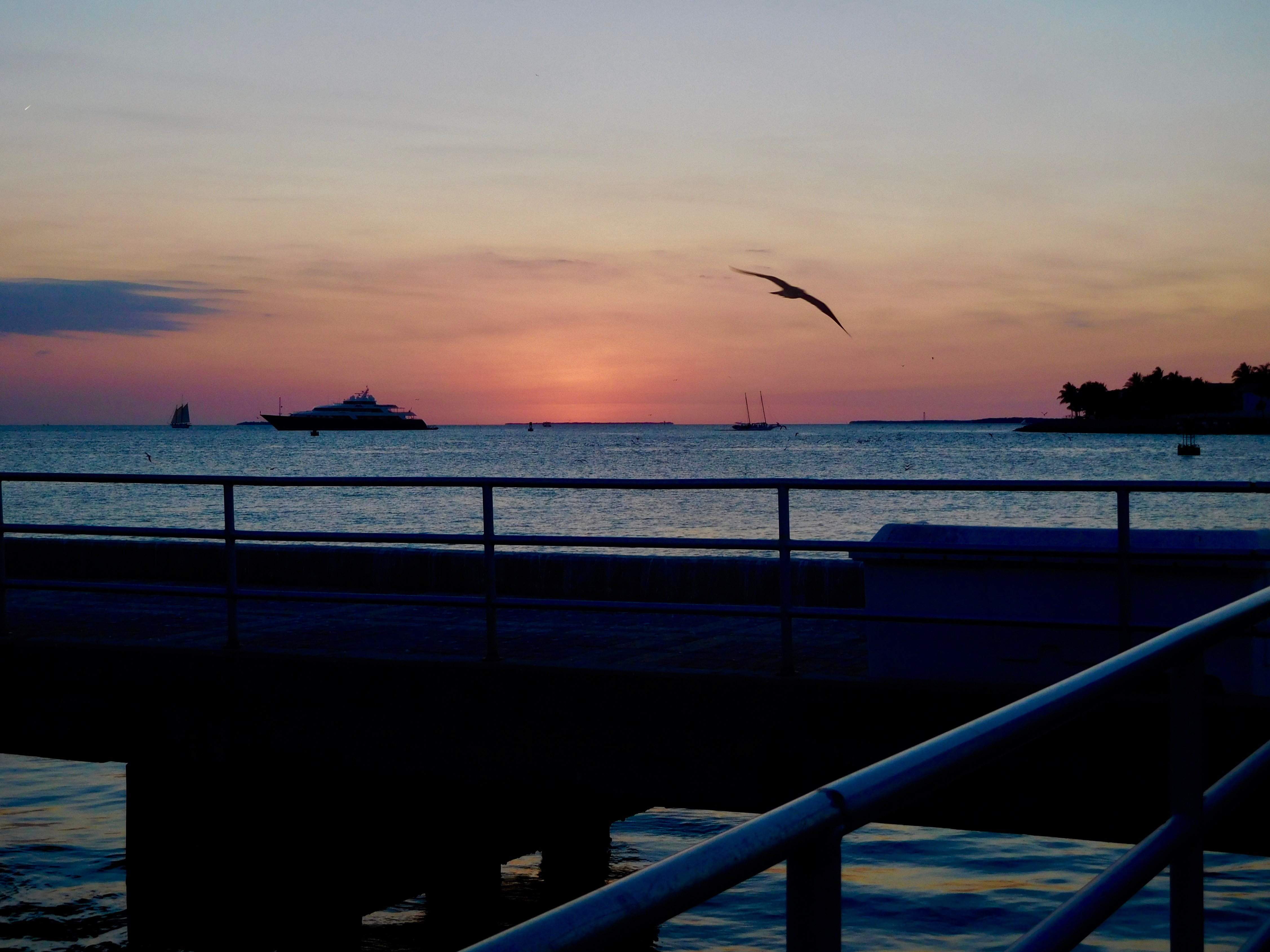 and we took that as our cue to take our leave too. It was almost a mile back to the car but we found it safe and sound with just the right number of minutes left on our pre-paid ticket!
Back up the Overseas Highway and all the way to Miramar where Steve has been working and I've been hanging out for few days.
Target with palm trees,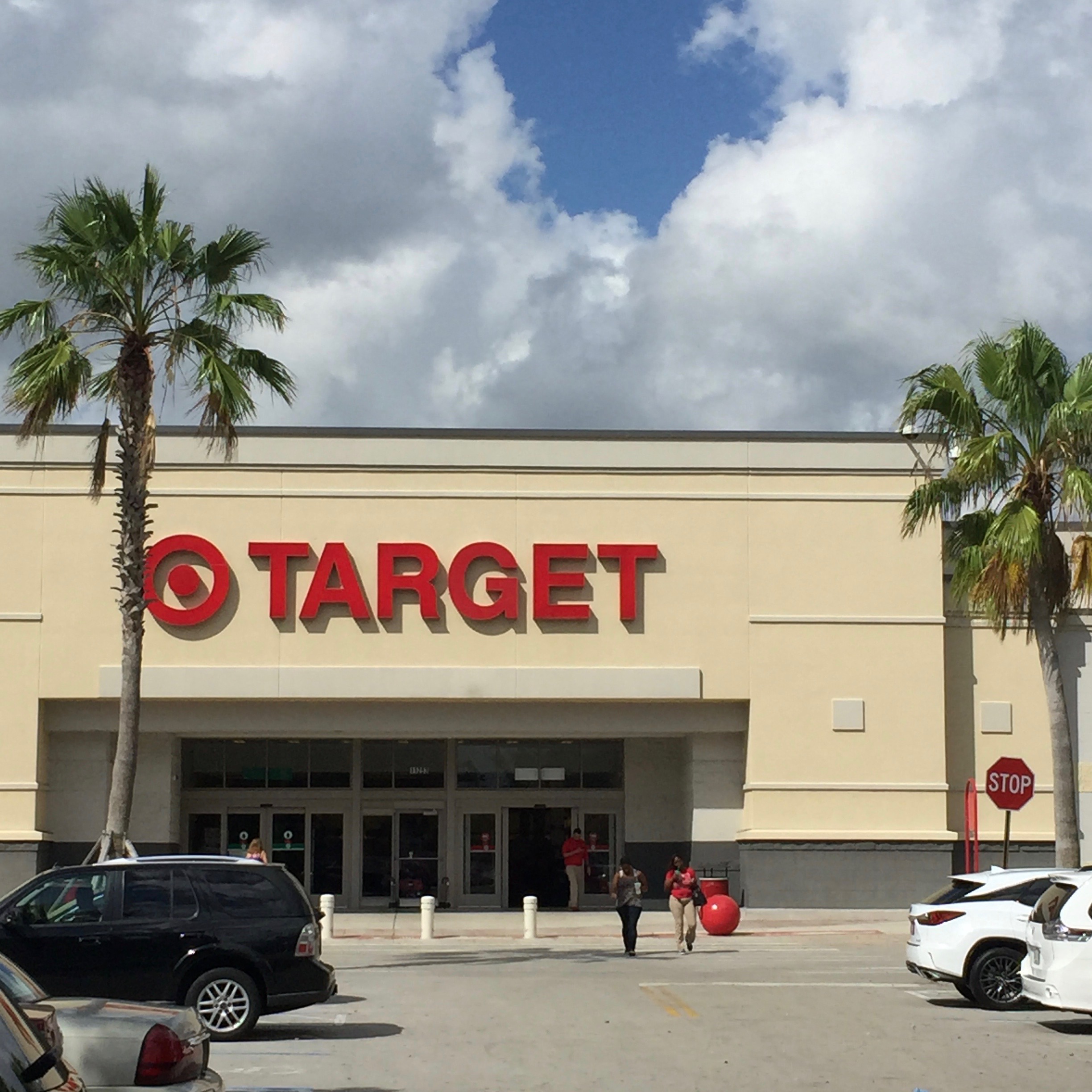 and Hollywood Beach.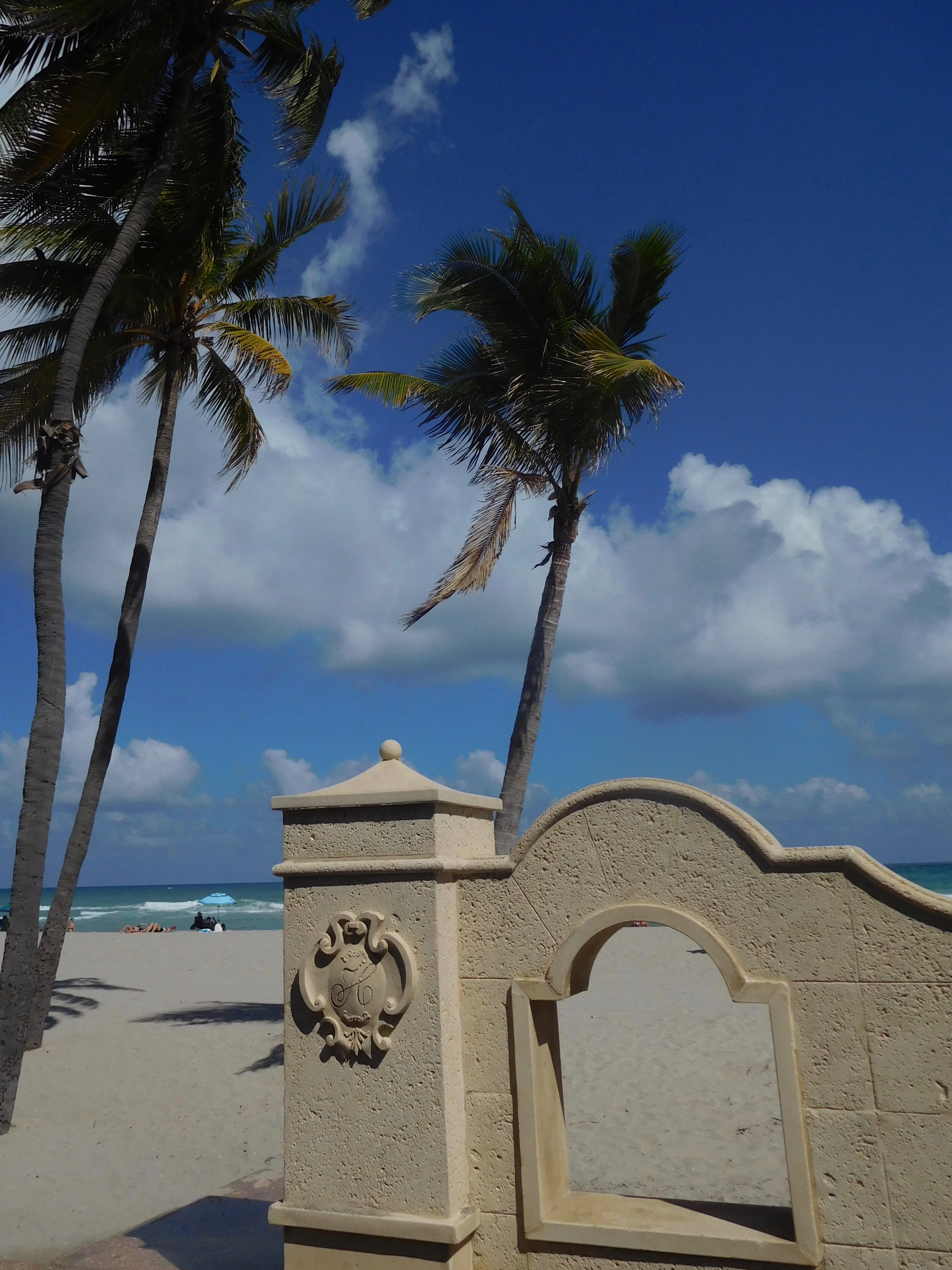 It's a tough life?
Back home tonight. Back to work tomorrow. I have quilts to make.