These days one project finished means another project started…
This one is a table runner. I used my walking foot to add some organic curves before I quilted the spineless feathers in different colors of 50 weight Aurifil thread to co-ordinate with the jewel tone Michael Miller Cotton Couture fabrics.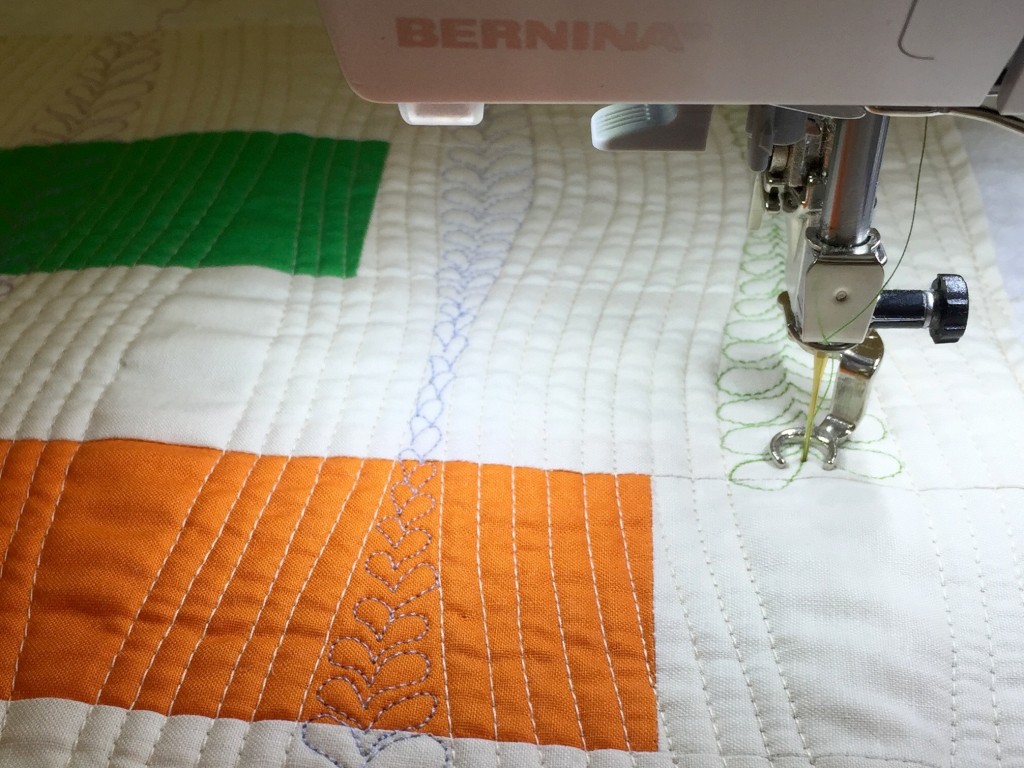 You can see more in the featured image at the top of this post.
Then it was time for some bindings.
I added this Westminster Fabrics woven stripe to the quilt I finished the other day.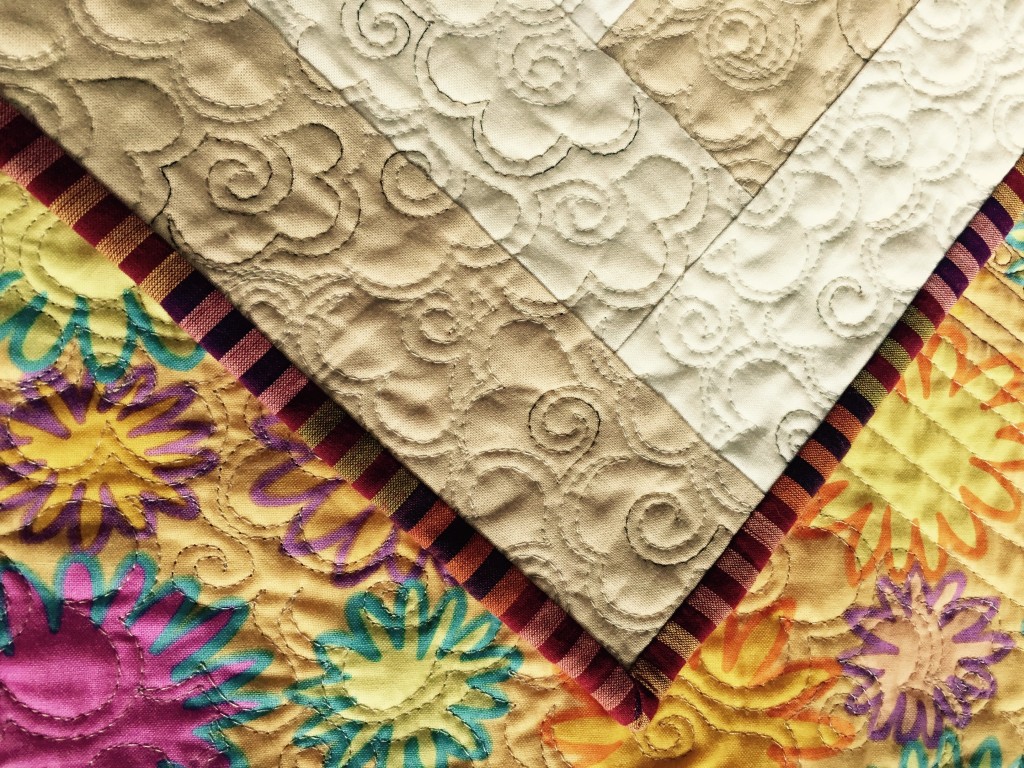 The table runner got a binding too.
All will be revealed very soon…